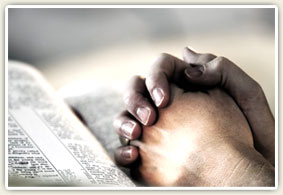 We do not belong nor lead to any denomination. We are dissatisfied with the watered-down truths preached in churches and thirst for Yahuwah's undiluted word. We used to be members of the Seventh Day Adventist Church until we realized that this church also rejected and subverted many Bible truths. The decision to withdraw our membership and separate was not easy and was made only after much prayer and research.
We believe that Yahuwah's honest children will come out from the fallen (Babylonian) churches. They will gladly receive the truth and take their stand with the remnant, because Yahuwah does not want His people to partake of the corporate sins of the churches who have rejected His truth. This final warning of mercy is found in Revelation 18:1-5. We only care to be recognized by the King of Kings and be part of His ekklesia in heaven (Hebrews 12:22, 23). We find that neither Yahushua nor the apostles of the early ekklesia belonged to the organized establishment of that time.
The reason why we use Ekklesia and not church in WLC content is because the word "church" does not accurately convey the meaning of the original Greek, "Ekklesia." Throughout the New Testament, Ekklesia refers to the Called Out Ones. The word "church," which emphasizes a group, is therefore an erroneous translation and should never have been used. Christians are literally the Called Out Ones. The true followers of Yahushua are indeed the Called Out Ones from the organized denominations and religions of fallen Babylon. When the call to flee Babylon has been heard, none are to again return to Babylonian churches and forms of religion.
We pray World's Last Chance encourages you to search your Bible to find out the truth.
To learn more, you are welcome to read About World's Last Chance.
---
World's Last Chance® and WLC® are both registered Trademarks with the United States Patent and Trademark Office.