Kota Yerusalem telah lama memainkan sebuah peran sentral dalam rencana Yahuwah bagi umat manusia. Deklarasi Israel sebagai sebuah negara merdeka pada tanggal 14 Mei 1948, sangat berarti bagi mereka yang hidup di akhir zaman.
Kota Yerusalem jauh lebih dari sekadar sebuah tujuan wisata bagi mereka yang ingin mengunjungi "tanah suci". Telah lama disebut bahwa Yerusalem adalah pusat dari kehidupan, tradisi, dan Kitab Suci Yahudi, tetapi bahkan sebutan ini belumlah mencakup secara penuh arti penting Yerusalem dalam rencana Yahuwah bagi umat manusia.

Tempat Pilihan Yahuwah
Rujukan pada kota Yerusalem telah muncul dalam Kitab Suci jauh sebelum Bangsa Israel menaklukkan tanah Kanaan. Terlihat jelas, jauh ke belakang di kitab Kejadian 14 ketika Abram kembali dari menyelamatkan Lot setelah melakukan pertempuran dengan Kedorlaomer, seorang raja bernama Melkisedek mengucapkan berkat atas Abram yang, pada gilirannya, membayar persepuluhan kepada Melkisedek. Arti penting dari tindakan ini masih dipahami pada zaman kitab Perjanjian Baru ditulis:
Sebab Melkisedek adalah raja Salem dan imam Elohim Yang Mahatinggi; ia pergi menyongsong Abraham ketika Abraham kembali dari mengalahkan raja-raja, dan memberkati dia. Kepadanya pun Abraham memberikan sepersepuluh dari semuanya. Menurut arti namanya Melkisedek adalah pertama-tama raja kebenaran, dan juga raja Salem, yaitu raja damai sejahtera." (Ibrani 7:1-2)
Dalam bahasa Ibrani, kata Salem adalah shalem yang terkait dengan kata shalom (damai) dan kata shalem ini berarti utuh atau lengkap. Tradisi Yahudi menunjukkan bahwa raja damai dan raja kebenaran ini tidak lain adalah Sem sendiri. Dia tentu saja adalah seorang penyembah dari satu-satunya Tuhan yang benar. Pernyataan bahwa dia adalah "raja Salem" mengungkapkan bahwa dia memerintah dari tempat yang kemudian di sebut kota … Yerusalem.
Empat puluh lima sampai lima puluh tahun kemudian, pada waktu Yahuwah memerintahkan Abraham untuk mengorbankan Ishak, dia diperintahkan untuk melakukannya di "tanah Moria" (Kejadian 22:2). Gunung Moria adalah gunung di mana, berabad-abad kemudian, bait suci akan dibangun di Yerusalem! Di kemudian hari juga, Musa berulang kali merujuk ke Yerusalem sebagai "tempat yang dipilih Yahuwah, Elohimmu, untuk membuat nama-Nya diam di sana, haruslah kamu bawa semuanya yang kuperintahkan kepadamu, yakni korban bakaran dan korban sembelihanmu, persembahan persepuluhanmu dan persembahan khususmu dan segala korban nazarmu yang terpilih, yang kamu nazarkan kepada Yahuwah." (Ulangan 12:11). Untuk pertama kalinya, dalam pernyataan ini, pentingnya kota masa depan ini terungkap.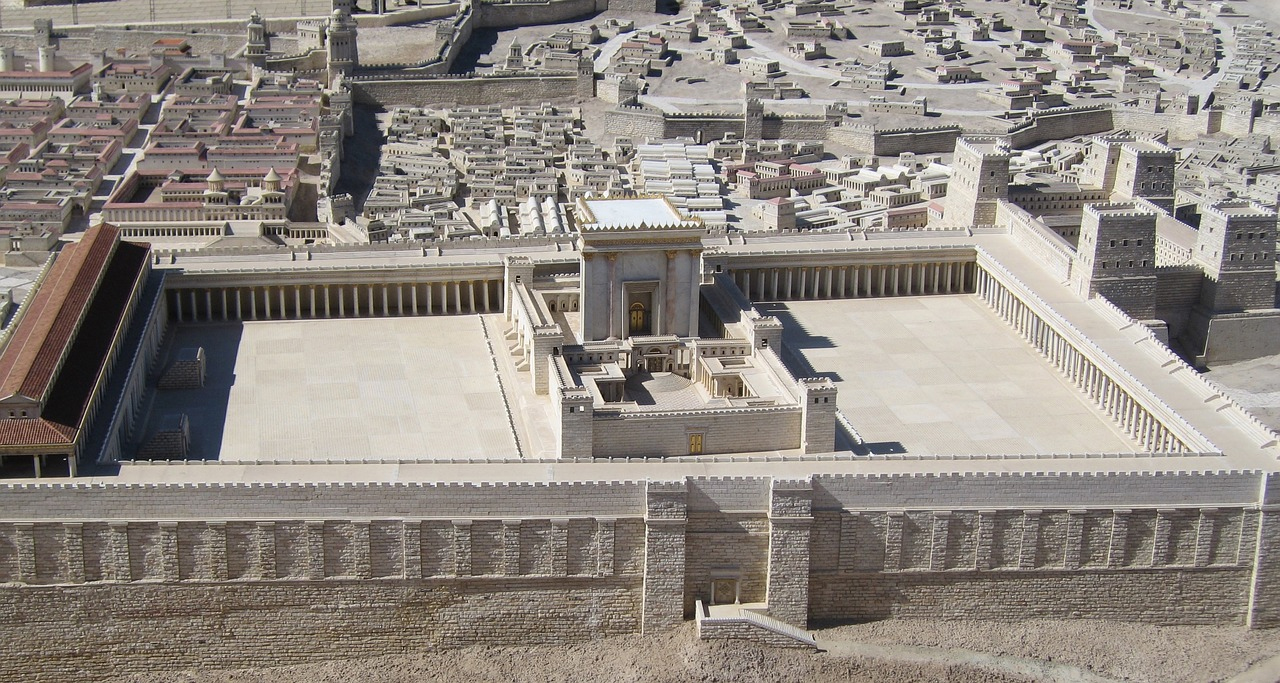 Kota Raja Agung
Yerusalem, sebagai kota Yahuwah, telah selalu menjadi tempat yang kudus. Ketika seseorang, sebuah tempat atau sebuah benda dikategorikan terpisah sebagai sesuatu yang "kudus", maka hal tersebut dipisahkan secara khusus untuk memenuhi tujuan Yahuwah. Kota Yerusalem ini sendiri bukanlah secara kebetulan berada di tempatnya saat ini. Di sebelah timur Israel terdapat padang gurun. Orang-orang yang melakukan perjalanan dari utara ke selatan dan sebaliknya, semuanya harus melewati Israel (dan Yerusalem yang terletak di tengahnya). Hal ini telah diatur untuk memenuhi tujuan ilahi Yahuwah dalam menyebarkan kebenaran. Ketika para musafir melewati Israel, mereka akan belajar tentang penguasa ilahi Israel dan membawa pulang pesan itu ke negeri mereka masing-masing. Yerusalem, kemudian, menjadi sebuah hadiah ilahi.
Walaupun sekarang, dengan adanya sebuah masjid kaum Muslim di tempat di mana Bait Suci buatan Salomo dulu berdiri, Yerusalem dan semua yang terkait dengannya masih tetap menjadi sebuah cahaya yang bersinar bagi semua orang. Tapi urusan Yahuwah belum selesai dengan Yerusalem.
Akan terjadi pada hari-hari yang terakhir: gunung tempat rumah Yahuwah akan berdiri tegak di hulu gunung-gunung dan menjulang tinggi di atas bukit-bukit; segala bangsa akan berduyun-duyun ke sana,
dan banyak suku bangsa akan pergi serta berkata: "Mari, kita naik ke gunung Yahuwah, ke rumah Elohim Yakub, supaya Dia mengajar kita tentang jalan-jalan-Nya, dan supaya kita berjalan menempuhnya; sebab dari Sion akan keluar pengajaran dan firman Yahuwah dari Yerusalem." (Yesaya 2:2-3).
Dipulihkan pada Akhirnya
Setelah kehancuran Yerusalem pada tahun 70 M, orang-orang Yahudi tercerai-berai. Selama berabad-abad berikutnya, kota suci berada di bawah kendali berbagai kekuasaan, seringkali perpindahan kendali ini harus melalui pertumpahan darah dan kekerasan. Pada tahun 1917, Inggris Raya menjadi negara pertama yang mempromosikan pembentukan negara Yahudi baru yang merdeka. Namun, baru pada tahun 1948 hal ini benar-benar terjadi. Sayangnya, dalam waktu singkat, Yerusalem Timur, yang berisi Kota Tua, Tembok Barat, dan Bukit Bait Suci, telah kembali berada di bawah kendali Yordania.
Tapi tidak ada yang bisa mengganggu rencana kekal Yahuwah. Pada bulan Juni tahun 1967, sebuah keajaiban terjadi. Dalam kurun waktu 19 tahun sejak pembentukan negara Yahudi, para tetangga Israel, yang merupakan negara-negara Arab, selalu menjadi sebuah ancaman. Masalah ini berubah menjadi krisis, hingga pada akhirnya, pada tanggal 5 Juni 1967, Israel dengan alasan preventif melancarkan serangan yang, hanya dalam waktu enam hari, mengalahkan kekuatan militer tiga negara di sekitarnya dan mengakibatkan seluruh Yerusalem akhirnya kembali ke dalam kendali Israel.
Ini adalah sebuah momen penting dalam sejarah.
Yerusalem yang terdiri dari satu kesatuan selalu menjadi Yerusalem yang lebih damai dibanding jika saat dipecah-belah. Kota Suci [Yahuwah] dimaksudkan untuk menyatukan orang-orang yang berbeda dan agar semua orang menjadi lebih dekat kepada [Yahuwah]. Ini adalah tujuan akhir dari Era Mesianik, dan dengan penyatuan kembali Yerusalem, kita selangkah lebih dekat ke tujuan itu, pada hari di mana Bait Suci di Yerusalem "akan disebut rumah doa bagi segala bangsa" (Yesaya 56: 7).1
Kembalinya Sang Raja
Rencana akhir Yahuwah untuk Yerusalem pada akhirnya akan digenapi ketika Yerusalem Baru dipindahkan dari Surga ke bumi, dan untuk selamanya menjadi ibu kota kerajaan Yahuwah, yang kokoh di bumi.
Lalu aku melihat langit yang baru dan bumi yang baru, sebab langit yang pertama dan bumi yang pertama telah berlalu, dan laut pun tidak ada lagi. Dan aku melihat kota yang kudus, Yerusalem yang baru, turun dari sorga, dari Yahuwah, yang berhias bagaikan pengantin perempuan yang berdandan untuk suaminya. Lalu aku mendengar suara yang nyaring dari takhta itu berkata: "Lihatlah, kemah Yahuwah ada di tengah-tengah manusia dan Dia akan diam bersama-sama dengan mereka. Mereka akan menjadi umat-Nya dan Dia akan menjadi theos [Allah] mereka. Dan Dia akan menghapus segala air mata dari mata mereka, dan maut tidak akan ada lagi; tidak akan ada lagi perkabungan, atau ratap tangis, atau dukacita, sebab segala sesuatu yang lama itu telah berlalu." (Wahyu 21:1-4)
Sungguh sebuah masa depan yang gemilang sedang menanti semua orang yang tetap setia kepada Yahuwah di hari-hari mendatang! Sejarah Yerusalem terbaru memberi petunjuk bahwa kembalinya Yahushua dan pendirian kerajaan Yahuwah di bumi sudah akan terjadi dalam waktu dekat.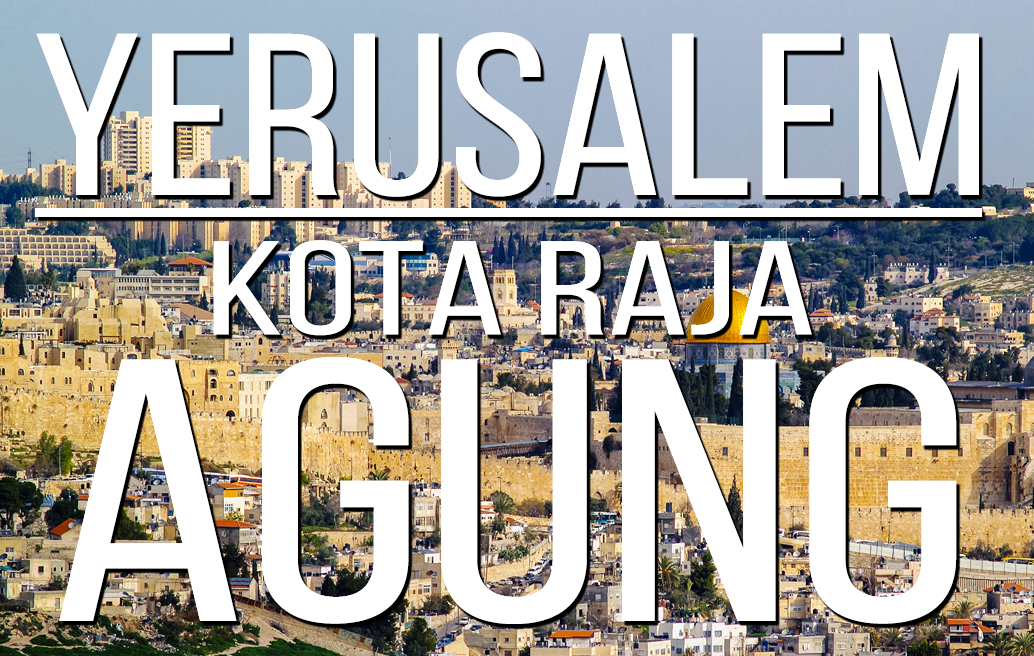 ---
1 International Fellowship of Christians and Jews. "Jerusalem: God's Eternal City," halaman 16, penekanan diberikan.