Questions frequently come into WLC asking: "Why does WLC continue to quote from and support Ellen G. White who was a false prophet?" The answer is simple: WLC believes that Ellen G. White was a true messenger for Yahuwah.

Scripture foretells that at the time of the end, Yahuwah will pour out His spirit in a special way:
And it shall come to pass afterward that I will pour out My Spirit on all flesh; your sons and your daughters shall prophesy, your old men shall dream dreams, your young men shall see visions; and also on My menservants and on My maidservants I will pour out My Spirit in those days. (Joel 2:28 and 29, NKJV)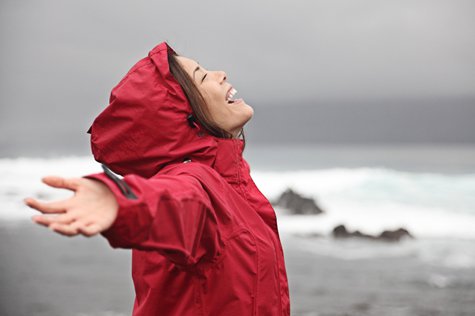 WLC believes that Ellen G. White is a fulfillment of this prophecy. Revelation 12 provides a peak into the near future when all the powers of hell will be unleashed against those who seek to honor Yahuwah by keeping His law holy. In this passage, Satan is symbolized by a dragon; the true ekklesia as a woman (not a denomination, but believers around the world who are ONE with Yahuwah). "And the dragon was enraged with the woman and he went to make war with the rest of her offspring who keep the commandments of Yahuwah and have the testimony of Yahushua the Anointed." (Revelation 12:17)
The reason why we use Ekklesia and not church when referring to Yahuwah's faithful in WLC content is because the word "church" does not accurately convey the meaning of the original Greek, "Ekklesia." Throughout the New Testament, Ekklesia refers to the Called Out Ones. The word "church," which emphasizes a group, is therefore an erroneous translation and should never have been used. Christians are literally the Called Out Ones. The true followers of Yahushua are indeed the Called Out Ones from the organized denominations and religions of fallen Babylon. When the call to flee Babylon has been heard, none are to again return to Babylonian churches and forms of religion.
The testimony of Yahushua is an intriguing phrase, but the Bible explains what it means. When John was overcome by the glory of his angel visitor, he fell at his feet to worship him but the angel gently reproved him, saying: "See you do it not: I am your fellow servant, and of your brethren that have the testimony of Yahushua: worship Yahuwah: for the testimony of Yahushua is the spirit of prophecy." (See Revelation 19:10.) WLC quotes the writings of Ellen G. White as being this prophesied "spirit of prophecy."
There are certain standards by which any claim to being a prophet should be judged. These are:
The test of fulfilled predictions.
The test of divine guidance for times of crisis.
The test of agreement with Scripture.
The test of the effect on the individual life of the prophet's ministry.
Fulfilled Predictions
There are many "prophets" and so-called psychics who claim to be able to predict the future. Studies done on the accuracy of their predictions find that the greater percentage of their prophecies fail of fulfillment. Jeane Dixon, an astrologer and self-proclaimed psychic who consulted with Nancy Reagan during the latter's tenure as First Lady of the United States, made thousands of predictions, by far the majority of which were wrong.
Some have claimed that not all of Ellen White's prophecies have found fulfillment. WLC still supports her ministry as a true prophet by recognizing two factors: 1) the vast majority of her prophecies concern the time of trouble that is to take place just before Yahushua returns. Consequently, the time has not arrived for the fulfillment of these prophecies. 2) Certain prophecies are conditional prophecies – prophecies that come to pass only if certain conditions are met.
Scripture provides Yahuwah's explanation of what sorts of prophecies are conditional prophecies:
The instant I speak concerning a nation and concerning a kingdom, to pluck up, to pull down, and to destroy it, if that nation against whom I have spoken turns from its evil, I will relent of the disaster that I thought to bring upon it. And the instant I speak concerning a nation and concerning a kingdom, to build and to plant it, if it does evil in My sight so that it does not obey My voice, then I will relent concerning the good with which I said I would benefit it. (Jeremiah 18:7-10, NKJV)
An example of a conditional prophecy is Jonah's prediction that Nineveh would be destroyed. When the Ninevites repented, Yahuwah mercifully "repented" of the destruction that would have befallen them had they not repented.
Divine Guidance
Scripture is full of comforting promises for Yahuwah's elect. One of the most precious is the promise for divine guidance. "[Yahuwah] shall guide thee continually." (Isaiah 58:11, KJV) "I will instruct thee and teach thee in the way which thou shalt go: I will guide thee with mine eye." (Psalm 32:8,KJV)
Many prophets and psychics fail this test when it becomes apparent that they prophesy for the recognition, acclaim and monetary reward they receive. Others, such as Ernie Knoll, attract followers because of the detailed descriptions of "heaven" they provide – detailed descriptions about which the Bible itself remained silent. Those things on which Heaven has chosen to remain silent, Yah's people will honor and not exhibit the curiosity of Eve over those things that have not been revealed. The fact that the dreams and visions may be phrased in beautiful imagery and, in some parts, agree with Scripture, does not mean that the person is truly sent of Yah.

WLC supports the writings of Ellen White as providing divine guidance for these last days.
Agreement with Scripture
A true prophet will ever and always agree with Scripture and yet, his or her writings should never be placed on the same level as the Bible. Joseph Smith, prophet to the Mormons, had many writings, much of which is not in agreement with Scripture. For example, the belief that Jesus and Lucifer were spirit brothers or that Jesus was a polygamist with a number of wives. Mormons go so far as to place their Book of Mormon above the Bible. Mary Baker Eddy, prophet to Christian Scientists, wrote New Age concepts that are in direct contradiction of the principles of Scripture.
WLC endorses the writings of Ellen White as being in agreement with Scripture and supports her ministry as a divine gift intended for the blessing, instruction and encouragement of the final generation.
Effect on Personal Lives
Yahushua warned of false prophets, stating that the affect on the personal life of the prophet's teachings would reveal whether or not they were of Yah.
Beware of false prophets, who come to you in sheep's clothing, but inwardly they are ravenous wolves. You will know them by their fruits. Do men gather grapes from thornbushes or figs from thistles? Even so, every good tree bears good fruit, but a bad tree bears bad fruit. A good tree cannot bear bad fruit, nor can a bad tree bear good fruit. Every tree that does not bear good fruit is cut down and thrown into the fire. Therefore by their fruits you will know them. (Matthew 7:15-17, 20, NKJV)
WLC promotes the writings of Ellen White as being a great blessing to this final generation. Not only do her writings provide valuable insights into the prophecies of the Bible, but they give specific instructions for fulfilling relationships with others, quality education, pious living and overcoming sin. Furthermore, she made a very clear connection between a healthful diet and life style and its effects on the spiritual life.
WLC believes that Yahuwah knew the final generation would need additional help and has provided it in the ministry of Ellen G. White.
Ellen White herself never claimed the title of prophet. When asked why, she replied: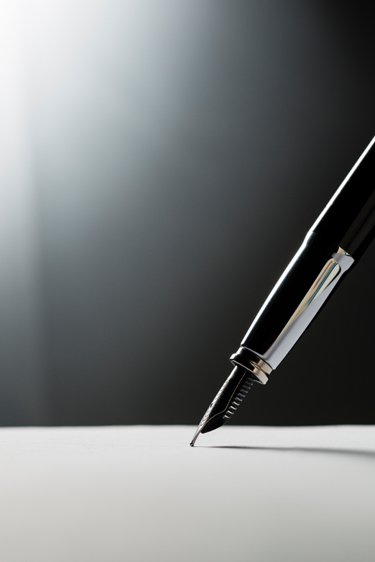 I have had no claims to make, only that I am instructed that I am the Lord's messenger; that He called me in my youth to be His messenger, to receive His word, and to give a clear and decided message in the name of the Lord Jesus.
Early in my youth I was asked several times, Are you a prophet? I have ever responded, I am the Lord's messenger. I know that many have called me a prophet, but I have made no claim to this title. My Saviour declared me to be His messenger. 'Your work,' He instructed me, 'is to bear My word. Strange things will arise, and in your youth I set you apart to bear the message to the erring ones, to carry the word before unbelievers, and with pen and voice to reprove from the Word actions that are not right. Exhort from the Word. I will make My Word open before you. It shall not be as a strange language. In the true eloquence of simplicity, with voice and pen, the messages that I give shall be heard from one who has never learned in the schools. My Spirit and My power shall be with you.' . . .
Why have I not claimed to be a prophet?—Because in these days many who boldly claim that they are prophets are a reproach to the cause of Christ; and because my work includes much more than the word 'prophet' signifies. (Review & Herald, July 26, 1906)
WLC believes that the ministry of Ellen G. White fully meets all of the criteria for being a true prophet and that it is the duty of Yahuwah's people to accept and live by the teachings in her writings.
While none should ever use miracles as proof of theology, there are times Yahuwah chooses to perform miracles to confirm the faith of sincere believers. WLC believes that the physical phenomena experienced by Ellen White is also in agreement with Biblical descriptions of what happened when a person was in vision. When Daniel was taken into vision, it affected his physical strength.
When he [the angel] had spoken such words to me, I turned my face toward the ground and became speechless. And suddenly, one having the likeness of the sons of men touched my lips; then I opened my mouth and spoke, saying . . ., "My [Master], because of the vision . . . no strength remains in me now, nor is any breath left in me." (Daniel 10:15-17, NKJV)
Eye witness accounts of Ellen White in vision state that she often sank to the floor without strength, (other times she exhibited extra-ordinary strength) and did not breathe. Martha Amadon, who witnessed at least one vision, recalled:
In vision her eyes were open. There was no breath, but there were graceful movements of the shoulder, arms, the hands, expressive of what she saw. It was impossible for anyone else to move her hands or arms. She often uttered words singly and sometimes sentences which expressed to those about her the nature of the view she was having, either of heaven or of earth. (Counsels for the Church, 11)
WLC believes the accumulated weight of evidence proves that Ellen G. White was a true prophet and will continue to quote from and promote her writings. As with every spiritual teaching, you are admonished to study for yourself comparing her writings with Scripture. All true followers of Yah will fully understand the foundation of their beliefs that they may give a clear and convincing testimony to others.
---
Related Content: