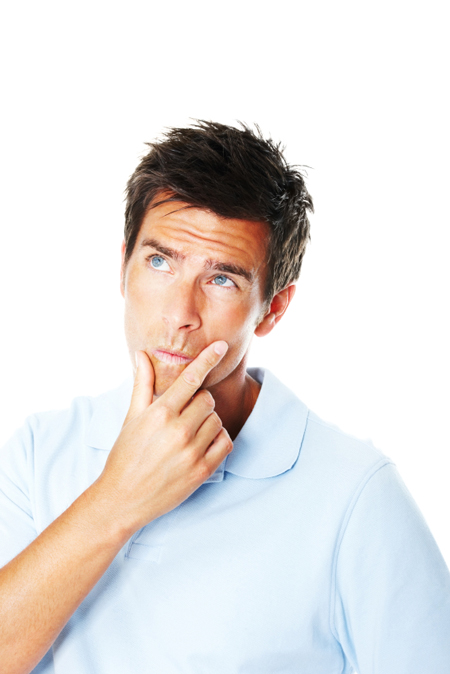 People who believe in the ministry of Ellen G. White as a true prophet, often have the most difficult time accepting the lunar Sabbath. The reason is simple: Ellen White did not know about, nor did she keep, the lunar Sabbath. This creates a confusing situation. If Ellen White were a true prophet, how could she have worshipped on the wrong day? If the lunar Sabbath is true, does that mean Ellen White was a false prophet? In order to retain their belief in Ellen White as a true prophet, many have rejected the true Biblical seventh-day Sabbath.
WLC accepts Ellen White as a true prophet and supports her ministry as a special, end-time gift of prophecy designed to benefit the last generation. It is true that Ellen White never worshipped on the true, lunar Sabbath. Although raised a Sunday-keeping Methodist, she began worshipping on Saturday when presented with the obligation to worship on the seventh-day of the week. She worshipped on the seventh-day of the Gregorian week for the rest of her life and taught others to do so as well. However, WLC strongly denies that this disqualifies her as a true prophet.
WLC believes that it is not necessary to reject the ministry of Ellen White in order to embrace the truth of the ancient Sabbath calculated by the luni-solar calendar of Creation. Contained within the writings of Ellen White are numerous statements that can explain why Ellen White could be a true prophet and yet be ignorant of the true Sabbath. All of these must be ignored by those who reject the lunar Sabbath, choosing to cling to a Saturday Sabbath because it was Ellen White's day of worship.
To require that Ellen White had all knowledge and was, in fact, infallible, is to deny the witness of Scripture which states, unequivocally: "There is none righteous, no, not one: There is none that understandeth . . . For all have sinned, and come short of the glory of [Yahuwah]; (Romans 3:10, 11 and 23, KJV) Ellen White herself adamantly denied being infallible: "In regard to infallibility, I never claimed it; God alone is infallible. His word is true, and in Him is no variableness, or shadow of turning."1
The hard line stance that rejects everything Ellen White did not promote shows ignorance of what her true mission was intended to be. Yahuwah never intended for His people to gain new light from anything except diligent study of the Scriptures. Ellen White's work was to confirm and, when needed, clarify.
Ellen White explained the role of her ministry when she wrote: "Through His Holy Spirit the voice of God has come to us continually in warning and instruction, to confirm the faith of the believers in the Spirit of prophecy. Repeatedly the word has come, Write the things that I have given you to confirm the faith of My people in the position they have taken."2 Scripture is now and ever shall be the only standard by which everything else is judged. It was never Yahuwah's intention for His people to lazily accept the word of someone else for what was truth. Rather, they were to study it out from Scripture for themselves and then Ellen White would confirm or clarify.
WLC accepts Ellen White as a true prophet and promotes her writings in the context of what they were intended to be: confirmation and clarification. Although she did not have the truth of the lunar Sabbath, her writings are full of principles that are even more true when applied to the lunar Sabbath than when applied to Saturday.
Furthermore, WLC accepts Ellen White's word that not all light was available in her day. Late in her life, Ellen White penned the following admonishment:
We have many lessons to learn, and many, many to unlearn. God and heaven alone are infallible. Those who think that they will never have to give up a cherished view, never have occasion to change an opinion, will be disappointed. As long as we hold to our own ideas and opinions with determined persistency, we cannot have the unity for which Christ prayed.3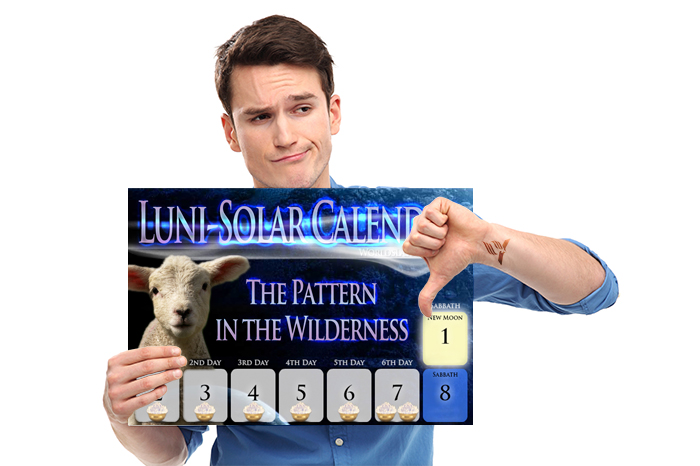 Those who reject the lunar Sabbath because Ellen White did not have the opportunity to understand it are making a tragic mistake. Further, they must do so in the face of such statements as:
There is no excuse for anyone in taking the position that there is no more truth to be revealed, and that all our expositions of Scripture are without an error. The fact that certain doctrines have been held as truth for many years by our people, is not a proof that our ideas are infallible. Age will not make error into truth, and truth can afford to be fair. No true doctrine will lose anything by close investigation.4
The truth is, not all light was available in Ellen White's day. Heaven never leads people faster than they can follow. If the brethren in Ellen White's day assumed that they had all the light necessary for salvation and thus did not continue to seek out new light, there was nothing more new for her to confirm. However, that does not excuse anyone today for refusing to accept the true Sabbath calculated by the luni-solar calendar now that this light is available.
Light is ever advancing. Revelation reveals that a distinguishing characteristic of the final remnant is their willingness to follow their Saviour, wherever He may choose to lead them.
And I looked, and, lo, a Lamb stood on the mount Sion, and with Him an hundred forty and four thousand, having His Father's name written in their foreheads. . . . These are they which were not defiled with women; for they are virgins. These are they which follow the Lamb whithersoever He goeth. These were redeemed from among men, being the firstfruits unto Yahuwah and to the Lamb. And in their mouth was found no guile: for they are without fault before the throne of Yahuwah. (See Revelation 14:1, 4 and 5.)
The beloved of Yahuwah do not cling to any belief, no matter how long-held or dearly-loved. They are willing to sacrifice all in order to know and obey truth. Something more is required of the final generation: obedience to all the light available, including the new light available today.
Those who cling to old customs and hoary errors have lost sight of the fact that light is ever increasing upon the path of all who follow Christ; truth is constantly unfolding to the people of God. We must be continually advancing if we are following our Leader. It is when we walk in the light that shines upon us, obeying the truth that is open to our understanding, that we receive greater light. We cannot be excusable in accepting only the light which our fathers had one hundred years ago. If our God-fearing fathers had seen what we see, and heard what we hear, they would have accepted the light, and walked in it. If we desire to imitate their faithfulness, we must receive the truths open to us, as they received those presented to them; we must do as they would have done, had they lived in our day.5
Full light on the Sabbath and the luni-solar calendar of Creation by which it must be calculated, was reserved as a test for the final generation. Revelation reveals that the final conflict revolves around worship.
And I beheld another beast coming up out of the earth; . . . and he spake as a dragon.
And he exerciseth all the power of the first beast before him, and causeth the earth and them which dwell therein to worship the first beast, whose deadly wound was healed.
And he doeth great wonders . . . And deceiveth them that dwell on the earth by the means of those miracles which he had power to do in the sight of the beast; saying to them that dwell on the earth, that they should make an image to the beast . . .
And he had power to give life unto the image of the beast, that the image of the beast should both speak, and cause that as many as would not worship the image of the beast should be killed.
And he causeth all, both small and great, rich and poor, free and bond, to receive a mark in their right hand, or in their foreheads:
And that no man might buy or sell, save he that had the mark, or the name of the beast, or the number of his name. (See Revelation 13:11-17.)
As the powers of hell unite to force every living soul to unite in worship on any false day of worship, Heaven sends a last message to the world, inviting all to return to the worship of the Creator on His holy Sabbath day. This message contains a merciful warning regarding the consequences that shall befall any who reject the invitation.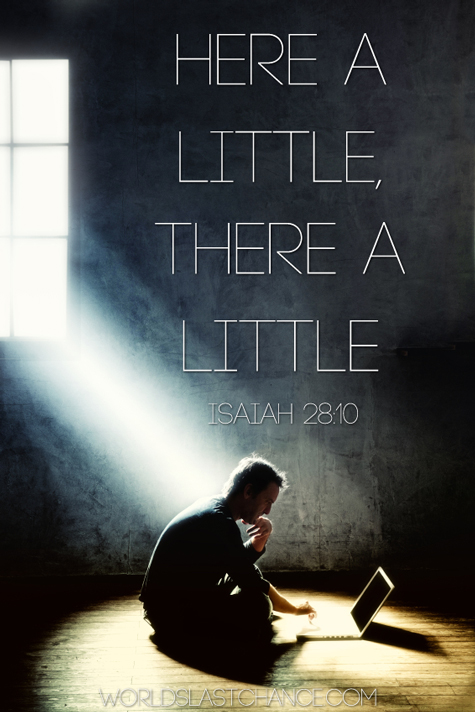 And I saw another angel fly in the midst of heaven, having the everlasting gospel to preach unto them that dwell on the earth, and to every nation, and kindred, and tongue, and people,
Saying with a loud voice, Fear Yahuwah, and give glory to Him; for the hour of His judgment is come: and worship Him that made heaven, and earth, and the sea, and the fountains of waters.
And the third angel followed them, saying with a loud voice, If any man worship the beast and his image, and receive his mark in his forehead, or in his hand,
The same shall drink of the wine of the wrath of Yahuwah, which is poured out without mixture into the cup of His indignation; and he shall be tormented with fire and brimstone in the presence of the holy angels, and in the presence of the Lamb. (See Revelation 14:6-10.)
It was by divine design that knowledge of the seventh-day Sabbath would be reserved as a test for the final generation. To reject Ellen White as a false prophet for ignorance of something which Heaven had held in reserve for the final generation is unnecessary. WLC rejects such reasoning as spurious and will continue to accept Ellen White and her ministry as Yahuwah's messenger to the remnant.
In this, as in every other area, WLC invites you to study the subject for yourself. Yahuwah has promised to lead you into all truth. However, that does not mean that there is any resource but Scripture that has all truth. By applying the Scriptural principles of "here a little, there a little," the Holy Spirit has the opportunity to lead each individual into all truth.
---
1 Selected Messages, Vol. 1, p. 37.
3 Review & Herald, July 26, 1892.
4 Counsels to Writers and Editors, p. 35.
5 Historical Sketches of the Foreign Missions of Seventh-day Adventists, p. 197.