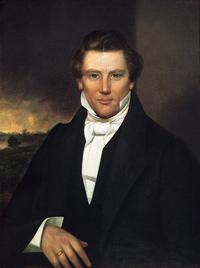 Joseph Smith
Mormon Founder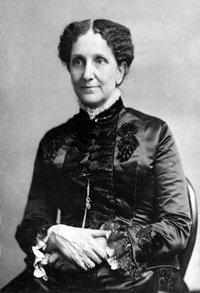 Mary Baker Eddy
Christian Scientists Founder
Ellen G. White is widely viewed as the exclusive property of the Seventh-day Adventist Church. What Joseph Smith is to Mormons, or what Mary Baker Eddy is to Christian Scientists, Ellen White is considered by many to be: a prophet for Seventh-day Adventists. In years past, the use which
the SDA Church
made of Ellen White's writings, led many non-Adventists to view the church as a cult. While the Seventh-day Adventist Church denies placing Ellen White's writings above that of Scripture, the fact is, certain Biblical doctrines (such as the observance of the annual feasts and
the lunar Sabbath
) are rejected by Adventists for no other reason than Ellen White did not know about them. The corporate denomination provides for the keeping of Ellen White's original manuscripts in a secure vault, owns exclusive copyright documents, and forbids others to publish her writings.
World's Last Chance is not a Seventh-day Adventist organization. While some WLC team members are former Seventh-day Adventists, WLC is not now nor has it ever been a branch of the Seventh-day Adventist Church or in any other way affiliated with that denomination. Nevertheless, WLC accepts Ellen G. White as a true prophet, sent by Heaven as a messenger for the instruction and affirmation of the final generation.
In His infinite wisdom and foreknowledge, Yahuwah knew the weakness of the last generation. Those living in the final remnant of time bear the accumulated weight of 6,000 years of inherited and cultivated tendencies to evil. Not only does this negatively impact the character, but the physical body has been weakened as well. The remnant are the weakest of the weak. They need more divine grace, more help, more heavenly enlightenment than any previous generation.
Yahuwah's promise to Joshua just before the Children of Israel entered the earthly Promised Land is the same now for His Children who are about to enter the Heavenly Promised Land: "Be strong and of a good courage: for unto this people shalt thou divide for an inheritance the land, which I sware unto their fathers to give them. . . . Have not I commanded thee? Be strong and of a good courage; be not afraid, neither be thou dismayed: for [Yahuwah thy Elohim] is with thee withersoever thou goest." (Joshua 1:6 and 9, KJV1)
Yahuwah knew the sin-darkened minds of the final generation would need additional help to perceive truth and understand Scripture. WLC believes this was the purpose behind Heaven's gift of the ministry of Ellen G. White. More than a prophet to foretell the future, the writings of Ellen White encompass virtually every area needed for the daily overcoming of sin and living a victorious life in Yahushua.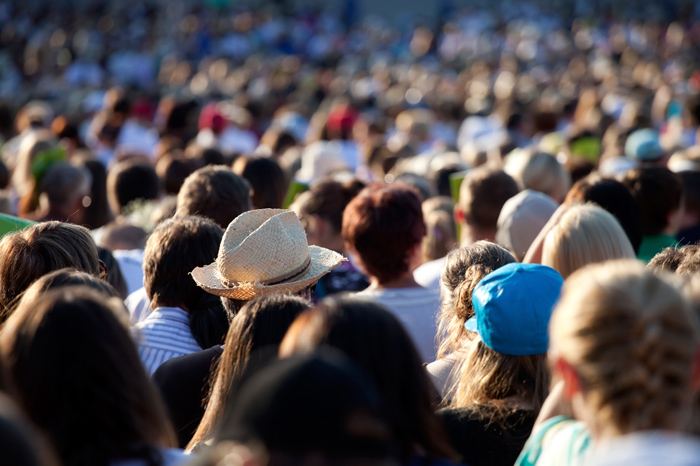 WLC believes that Ellen White's unique contributions prepare a people to become a fulfillment of prophecy. The book of Revelation provides several identifying hallmarks which characterize the final generation:
They are spiritual "virgins," meaning they have a pure religion, uncontaminated by error and tradition. This pure religion enables them to:
Keep the commandments of YAH. Holy living, in turn, is blessed by YAH who gives them:
The "testimony of Yahushua." The result of these rich spiritual gifts is that:
"These are they which follow the Lamb withersoever he goeth." (Revelation 14:4)
The final battle in the long standing great controversy between good and evil is summarized in Revelation under the symbols of a dragon (Lucifer) and a pure woman (Yahuwah's people.) "And the dragon was wroth with the woman, and went to make war with the remnant of her seed which keep the commandments of Yahuwah, and have the testimony of Yahushua the Anointed." (See Revelation 12:17.)
This "testimony of Yahushua" is defined elsewhere in Revelation where an angel cautioned John not to worship him because, he explained, "I am thy fellowservant, and of thy brethren that have the testimony of Yahushua: worship Yahuwah: for the testimony of Yahushua is the spirit of prophecy." (See Revelation 19:10.)
This "testimony of Yahushua" which is defined as the "spirit of prophecy" is an important identifying mark of Yahuwah's saints which will be those who will be translated to Heaven without seeing death. WLC believes that the ministry and writings of Ellen G. White are a direct fulfillment of this prophecy. As an identifying hallmark of the righteous in these last days, WLC believes it is safe to conclude that, in the loving estimation of an all-loving Heavenly Father, His people only stand to benefit from this divine gift as they prepare to meet Yahushua blameless at His second coming.
Revelation draws aside the curtain veiling the future, and presents a series of warnings which Yahuwah mercifully gives to the inhabitants of earth to prepare them for the end of the world. These warnings are presented as coming from "angels," which represent YAH's true people and the message they present. The warnings are a merciful call to repentance, as well as a dire warning of the consequences should one continue in rebellion against the government of Heaven.
"And I saw another angel fly in the midst of heaven, having the everlasting gospel to preach unto them that dwell on the earth, and to every nation, and kindred and tongue, and people, saying with a loud voice, Fear Yahuwah, and give glory to him; for the hour of his judgment is come: and worship him that made heaven, and earth, and the sea, and the fountains of waters." (Revelation 14:6 and 7.) This, the first angel's message, bears a striking resemblance to the wording of the fourth commandment which calls upon all to "Remember the Sabbath day to keep it holy . . . for in six days Yahuwah made heaven and earth, the sea, and all that in them is, and rested the seventh day." (Exodus 20:8 and 11.)
"Wine" is a symbol of false doctrine, false teachings and practices. The second angel's message is an announcement of the final spiritual fall of false religions, caused by the rejection of increased light from Heaven which reveals the error previously believed to be truth: "Babylon is fallen, is fallen, that great city, because she made all nations drink of the wine of the wrath of her fornication." (Revelation 14:8)
The third angel's message warns that all who cling to error and tradition, receiving the mark of the beast "in his forehead, or in his hand, the same shall drink of the wine of the wrath of Yahuwah, which is poured out without mixture into the cup of his indignation." (Revelation 14:9 and 10.)
The second angel's message is repeated in Revelation 18, which adds yet another warning, a fourth angel, stating: "Come out of her, my people, that ye be not partakers of her sins, and that ye receive not of her plagues."
WLC is committed to sharing Heaven's final warning with all who will listen. An important part of this final warning is the call to "Come out of her, My people." Scripture does not direct this call just to non-Christians, excluding all Christians. Scripture does not direct this call just to Roman Catholics, excluding all Protestants. Scripture does not direct this call to all non-Adventists, excluding all Seventh-day Adventists. Scripture is clear that this warning is intended for the entire world.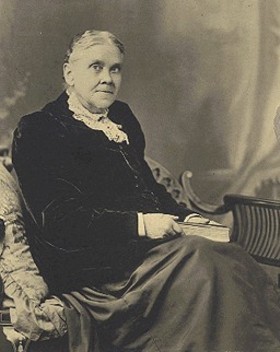 Ellen White, herself, warned that the Seventh-day Adventist church could become a sister to Babylon if she taught false doctrines and allowed evil to remain within her ranks.
We must as a people arouse and cleanse the camp of Israel. Licentiousness, unlawful intimacy, and unholy practices are coming in among us in a large degree; …We are in danger of becoming a sister to fallen Babylon, of allowing our churches to become corrupted, and filled with every foul spirit, a cage for every unclean and hateful bird; and will we be clear unless we make decided movements to cure the existing evil?2
Being a sister to Babylon, the Seventh-day Adventists require their members to worship on Saturday just as the Catholics and most Protestants require worship on Sunday and the Muslims require Friday attendance at a mosque. All use the same solar calendar made by Pope Gregory to organize their worship services.
Periodic worship on the seventh day of the wrong calendar does not constitute worship acceptable to heaven's judgment. Generous and faithful service to any denomination does not change the soul to make it holy and just and good. The true test of both the Bible and the Spirit of Prophecy is the changing of the heart, the purifying of the mind, the reforming of the life. Only those persons fully submitted to the will of the Father and willing to obey, be the cost what it may, will have a clean heart created within and a new spirit gifted to them.
Every man, woman and child on Earth is invited to "Come out" of the errors and traditions of organized religion. All are to stand free in Yahushua, free in the truth, and share that truth with others. WLC believes that Ellen White was given as the prophet for the final generation, those living now at the end of time. WLC supports Ellen White as the last prophet to the elect who come out of all religious backgrounds, from all corners of the earth. Thus, WLC will continue to promote and quote from the writings of Ellen White because the spiritual welfare of YAH's people is entwined with the acceptance of the ministry of Ellen White as a true prophet. "Believe in [Yahuwah your Elohim], and you shall be established; believe His prophets, and you shall prosper." (2 Chronicles 20:20, NKJV)
WLC strongly urges all to study Ellen White's writings for themselves comparing them with Scripture. This is a solemn responsibility because Scripture teaches that it is important to accept Yahuwah's messengers. When Yahushua commissioned the twelve disciples, He told them: "He who receives you receives Me, and he who receives Me receives Him who sent Me. He who receives a prophet in the name of a prophet shall receive a prophet's reward. And he who receives a righteous man in the name of a righteous man shall receive a righteous man's reward." (Matthew 10:40 and 41, NKJV)
WLC believes that acceptance of the ministry of Ellen White through her writings is a vitally important attribute of Yahuwah's last generation of people. As the spirit of prophecy is an identifying hallmark of the remnant, it is imperative that Yahuwah's faithful recognize and embrace this gift, as it is demonstrated by the divinely inspired testimonies of Ellen White.
To benefit from any writings they must be studied with an accepting mind and compared with the Bible with a spirit of faith that is seeking to know truth. Remember what the Messiah said, "Come to Me, all you who labor and are heavy laden, and I will give you rest." (Matthew 11:28, NKJV)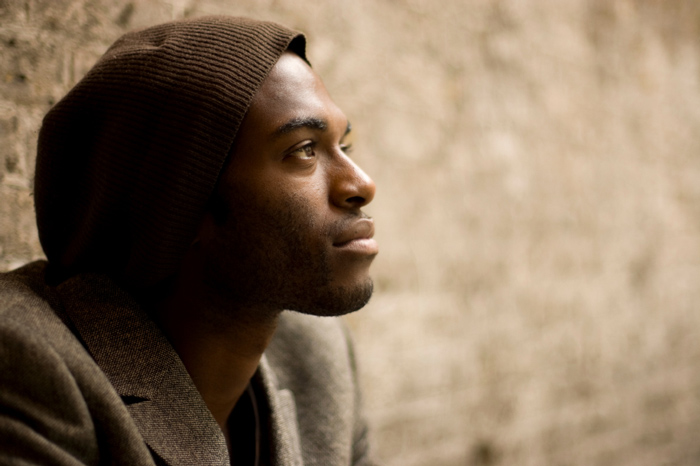 If you are laboring to find truth and are suffering under a burden of error and human tradition, come to Yahushua and He will give you, through His word, rest for your soul.
---
1 All Scripture taken from the King James Version of the Bible unless otherwise noted.
2 Manuscript Releases #21, p. 380.