Please click on the link below to download this thought-provoking interview as a tri-fold pamphlet
that you can print and spread like the leaves of autumn to everyone you meet!

Part 1: Understanding the enormity of this Bargain
We have the real life opportunity to acquire the most valuable asset ever for a very affordable price. The value of this asset eclipses any other asset class. This asset [the focus of this tabloid] is more precious and infinitely more valuable than Bitcoin, gold, silver, or the most expensive 24-carat Graff Pink diamond. There is nothing that can be compared with this asset.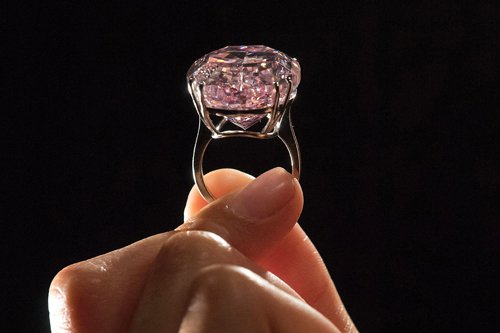 Q- Are you being serious? Can I afford to obtain this priceless asset even if I am extremely poor?
A- The answer is an emphatic: YES, anyone one can possess this asset. The price that needs to be paid for this asset is within the means of the poorest living soul today.
Q- Why have I never heard about it before?
A- The powers that be do not want you to chase after this asset. When more people discover and chase after this asset, they will have to contend with people who will not willingly submit to their rules and laws indiscriminately. People who will come to posses this asset will readily recognize that their first and foremost allegiance is to the one who provided this asset to them. This is why disseminating knowledge about this asset is their last priority. The rulers of this world would much prefer that the masses remain subservient to them.
Q- Please tell me what this asset is that you are talking about. I want to know more about it.
A- We are more than happy to tell you all that we know about this asset and how to acquire it. And you will see for yourself that even the poorest one amongst us can potentially more readily acquire it than those who have lots of money. When you know about this asset, you will readily see that just having lots of money is not going to solve the problem.
Q- You have piqued my curiosity even more. Now please tell me what is this asset you have been talking about so far without revealing it?
A- Before we answer and reveal the most precious asset you could ever possess, we want to ask you the following question: If you were drowning in a turbulent sea, with nothing to keep your body afloat, what would be the most valuable asset to posses at this moment? What would you want to have thrown at you: lots of silver coins or a personal flotation device?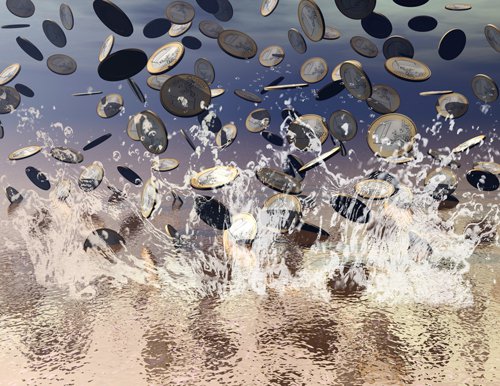 A- If you were a normal person, with normal intellect, you would instantly opt for the personal flotation device. What is the value of someone throwing you a few silver or gold coins while you are drowning? These coins will sink into the depth of the turbulent sea faster than your drowning body will sink. What you would really value more than anything else is to a have flotation device on which to anchor your body, so you do not drown.
Q- What is the connection between the flotation device and the priceless asset you are speaking about?
A- This was an illustration. You see, we are not physically drowning in a turbulent sea, but we are drowning in sea of sin. Sooner or later, we are going to die from our sins. There is no escape from this fact. The Bible states that "the wages of sin is death." (Romans 6:23) We are doomed just like the drowning person in the turbulent sea. Without someone throwing us the "personal flotation device," we will sink to the bottom of the sea.
Q- Again, what is the connection between the priceless asset and the personal flotation device you just mentioned?
A- The second part of Romans 6:23 states that "the gift of Yahuwah is eternal life through Yahushua Christ our Master." Yes, we are doomed to die, but Father Yahuwah has provided for us a personal flotation device through His Son, Yahushua.
Q- How can Yahushua serve as our personal flotation device? I don't understand the connection.
A- This is a good and reasonable question to ask. You see, all who ever lived on this flat earth have sinned. We mean all. Even the best of the prophets and apostles have all sinned at some point in their lives. So they cannot become our personal flotation device. However, there is one Being who had our very human nature and Who lived a sinless life: Yahushua, the Son of Yahuwah. And it is He and He alone who can serve as our personal flotation device.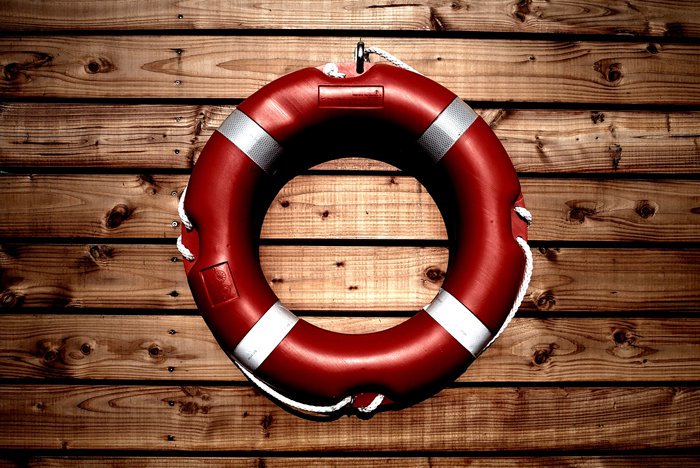 Q- How is this so?
A- You see, because Yahushua lived a sinless life, and because in addition to being 100% human and 100% divine, and because by Him we were created (see Colossians 1:16), He can grant to any one of us His sinlessness as a gift. For His life is equal to all created beings and more. Thus, He is eager to grant us His righteousness, this priceless gift [which no amount of money can replicate]. He is eager to gift it you. Romans 4:25 states that Yahushua "was delivered for our offences, and was raised again for our justification." This is the best news ever as far as sinners are concerned. The fact that Father Yahuwah raised His Son Yahushua from the dead is a confirmation that Yahushua lived a sinless life. If He had sinned even once, the Father would not have raised Him from death, for "Yahuwah is no respecter of persons." (Acts 10:34). If He were a respecter of persons, He would have overlooked Adam's sin to save His Son from having to take upon Himself human flesh and endure the shame of death by the cross. But there was no way for the Father to condone Adam's sin, and the plan of salvation with all that it entailed had to be triggered. And the outcome of the epic success of the plan of salvation is the eagerness of Yahushua to grant us His righteousness.
Q- What does it mean to say that Yahushua is eager to grant us His righteousness? Please explain it.
A- It means that we stand before the Father's seat of Judgment as if we have never sinned before, for it will be His Son's righteous robe that covers us. It is not possible to humanly comprehend the preciousness of such a privilege.
Q- How does it really work in a practical sense? What do I need to do to have His righteous robe cover me so that I become righteous before the Father?
A- You cannot do anything to have His righteous robe cover you. There is not a single act you need to do other than to stand before Yahushua, and ask Him to clothe you with His righteous robe. No other act is required of you. Works cannot earn this righteous robe. It is 100% free. Even our righteous acts are like "filthy rags" in the eyes of Yahuwah. (See Isaiah 64:6.) There is nothing we can do that would favorably place us before the Father.
Q- It is very hard for me to believe there is nothing I need to do to earn Yahushua's righteousness. Can you provide Biblical support for your claim?
A- Yes, of course we can. We do not make this stuff up. We base all of our teachings on His sacred Word. In Zechariah chapter 3, we have the roadmap for acquiring Yahushua's righteous robe, and what to do after we acquire it. In this chapter "Joshua the high priest" is symbolic of every sinner. He stands before Yahushua "clothed with filthy garments" (verse 3). Satan stands to his right side, protesting why Joshua dares to stand before Yahushua with his filthy garments. In other words, Satan is protesting that Joshua belongs to him on account of his filthy garments, and should not stand before Yahushua. He should move away from Yahushua, and continue to serve him.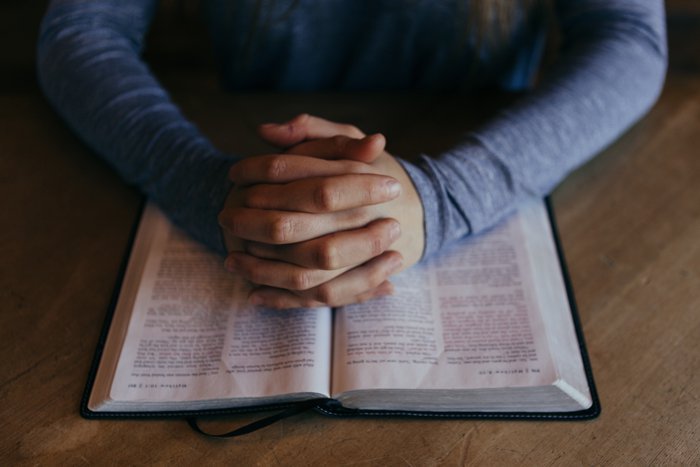 Q- What does Yahushua do in the face of Satan's protesting in Zechariah 3?
A- Yahushua, Who comforted us when on earth with this promise "whoever will come to Me I shall not cast out" (John 6:37) turns to Satan and rebukes him twice in the name of His Father (verse 2). Yahushua informs Satan that "Joshua" was plucked from the fire, and is now His property, and that he has no power over him, whatsoever, for Joshua came to be rescued, and he came with his filthy garments. And Yahushua does the unthinkable: He commands His angels (verse 5) to undress "Joshua" and remove his filthy garments and clothe him with new garments (Yahushua's righteousness). Even the act of removing the filthy garments was not done by "Joshua" but by the angels. In other words, angels are there to help us with divine power to get rid of our filthy habits and sins. Praise His Holy Name. There was nothing that Joshua was asked to do to 'earn' the new spotless clothing. The only thing that Joshua had to do was not hinder the work of the angels while they were removing his filthy garments. Are you ready to surrender all of your filthy garments to Yahushua's angels, so that you can be clothed with His righteousness?
Q- What happens to Joshua (the representative of each sinner in Zechariah 3) after he is clothed with new spotless clothing in place of his former filthy rags?
A- Yahushua issues a very solemn warning to Joshua, and He issues this warning in the name of His Father. In other words, it cannot be more serious than that. He warns Joshua: "If thou wilt walk in My ways, and if thou wilt keep My charge, then thou shalt also judge My house, and shalt also keep My courts, and I will give thee places to walk among these that stand by." (Verse 7) Here is the meaning of Yahushua's warning: Joshua was warned, now that he is clothed with Yahushua's righteousness, he is to walk in His Ways. In other words, Yahushua is saying, "I removed all of your past sins, and I have clothed you with My own righteousness, which has cost Me My very blood, but now you have to resolve before My Father that you will always going forward walk in My ways." This is the condition for being clothed with His righteousness. Otherwise, the same angels who removed his filthy garments and threw them right to Satan's receiving arms, stand ready to remove Joshua's new and spotless clothing with the same speed they have previously removed the filthy garment. For Yahushua's spotless righteousness will not be stained with a single sin. And if [Yahuwah-forbid] Joshua was to lose his spotless clothing due to his not walking in the ways of Yahushua, Satan stands eager and most ready to re-clothe Joshua with the filthy rags.
Q- So if I fail to walk in Yahuwah's way after I am clothed with Yahushua's righteousness, can I be clothed anew again with Yahushua's spotless garments?
A- Yes, you can, but there is one big caveat. The process of losing and regaining Yahushua's spotless garments can go on for quite a while, for our Father is most merciful and patient with us. He knows the inherent weakness of human nature. Every time we lose His righteous garment that covers us, it becomes more difficult to maintain our righteousness, for we have failed to develop and cultivate our resistance to sin. And every time we lose Yahushua's righteousness, Satan gains an advantage over us, as he seeks to exploit our weaknesses to the utmost. Furthermore, there will come a time unknown to us, when our destiny will be decided in the Heavenly Court. We do not know when our case will come for judgment. This date is unknown. If when our case comes up for judgment, and the jury in Heaven finds us clothed with His robe of righteousness, the innocent verdict will be issued by the jury and the Father will seal this verdict forever. As we do not know when our destiny will be determined, it would be foolhardy to play with sin, and forfeit Yahushua's righteousness "to enjoy the pleasures of sin for a season." (See Hebrews 11:25.) Instead, the wise thing to do today is to resist "unto blood, striving against sin", as admonished by Paul in Hebrews 12:4.
We are indeed presented with the bargain of the ages, when we are able to exchange our filthy garments with Yahushua's sinlessness. Our feeble minds cannot comprehend how this exchange is possible, much less that we get this bargain for free. The only price we need to pay is our willingness to surrender our filthy garments. Praise His Holy Name for His indescribable love.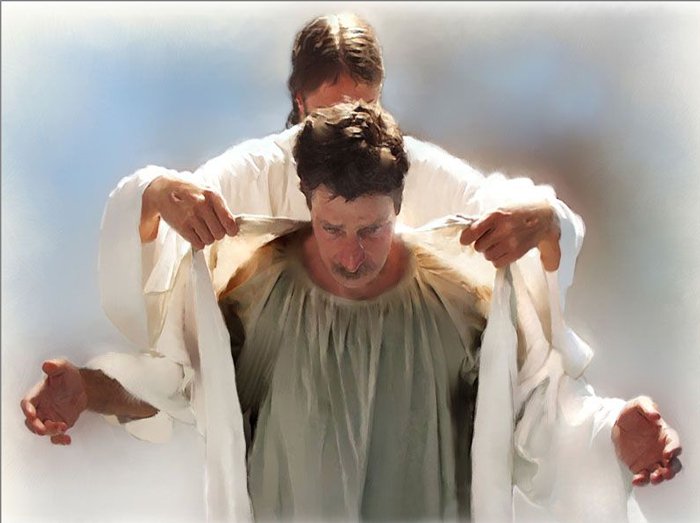 ---

Part 2: Walking in His Ways
Now that we have resolved to walk in His ways as commanded by Yahushua, after having been clothed with His righteousness, we need to understand what His ways are that we are to walk in, so we can be rewarded with eternal life. The admonition of Yahushua to walk in His ways, was followed with the promise that He will give us "places to walk among these that stand by." Verse 7. In other words, He promised to make us dwell with the angels forever. What a joyful promise, if we maintain His spotless robe of righteousness.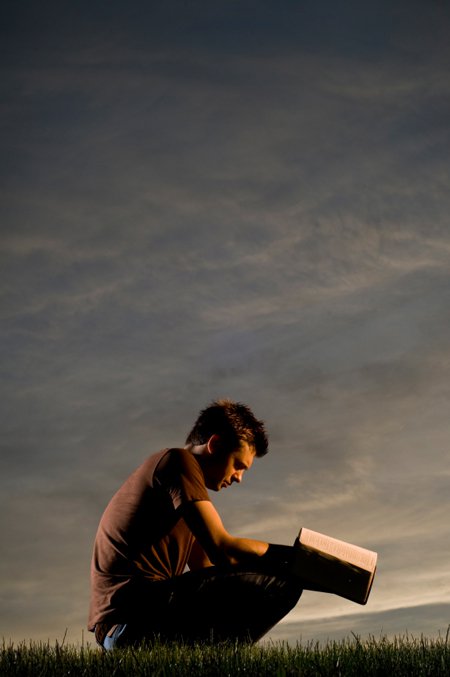 Q- What are His ways? I want to know His ways so I will not stray from them.
A- The first thing to remember, as you seek to know His Ways, is to make Him and His Word your sole authority. There is no place for anyone to stand between you and Him. He will only reveal His Ways to you as long as your resolve to follow Him and not follow man.
Q- How do I start following Him in a concrete and clear way? I want to show my faithfulness to His Word, and my eternal gratitude for the bargain of the ages. I want to show Him that I love Him and will follow Him all the way no matter what it may cost me. After all, He clothed me with His righteousness and took away my filthy garments. So I want to show Him in a clear way that I love Him more than life.
A- This is an excellent question and the right way to start the process of walking in His ways. Our Heavenly Father is a jealous Eloah, and He wants to have 100% of your heart and loyalty, for He gave all to avail you the bargain of the ages. So He expects you to sever all links to His arch-enemy, Satan, so He can permanently adopt you into His family, and guide all of your steps until He brings you physically to His Heavenly Kingdom. Here is what He is telling you in His Word to do: "Be ye not unequally yoked together with unbelievers: for what fellowship hath righteousness with unrighteousness? and what communion hath light with darkness? And what concord hath Christ with Belial? or what part hath he that believeth with an infidel? And what agreement hath the temple of Yahuwah with idols? for ye are the temple of the living Yahuwah; as Yahuwah hath said, I will dwell in them, and walk in them; and I will be their Eloah, and they shall be my people. Wherefore come out from among them, and be ye separate, saith Yahuwah, and touch not the unclean thing; and I will receive you. And will be a Father unto you, and ye shall be my sons and daughters, saith the Yahuwah Almighty." (2 Corinthians 6:14-18) We are commanded to leave behind all the churches and organized religions, for they have become temples of darkness for the worship of Belial. The beauty of this command is that when we obey it, He will immediately receive us and makes us His sons and daughters. Do you know of a more profound privilege and honor than to be a son or daughter of Father Yahuwah, and be at the same time clothed with Yahushua's righteousness?
Q- How do I know that the above command of Yahuwah applies to my denominational church?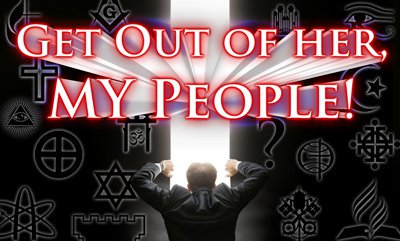 A- It is very easy to answer this question. We firmly believe that Yahuwah's above command to "come out from among them" applies to all the churches without a single exception. We say so because all the churches are united in rejecting Yahuwah's Luni-Solar calendar and are united in following the Gregorian calendar, which is the official calendar of the Roman Catholic Church. Therefore, on such a calendar you will never be able to observe and worship on the 7th day Sabbath. Keeping the right Sabbath is one of the main ways we show our love for Him. How can we expect to walk in His ways if we turn our backs on His Holy Sabbath day, which cannot be found on Rome's calendar?
Q- Why can't I find the holy Sabbath on the Gregorian calendar that my church follows?
A- When the Father and Son created the earth, they ordained that the sun and moon jointly be the means for identifying His holy days. Genesis 1:14 states, "And Elohim said, Let there be lights in the firmament of the heaven to divide the day from the night; and let them be for signs, and for seasons, and for days, and years."
The word "seasons" comes from the word mo'ed. It is the Bible term for the worshiping assembly of Yahuwah's people. So right there at creation, the Father and Son jointly ordained that worship times are to be determined by the sun and moon. The sun tells us when a day starts and ends, whereas the moon specifies which day of the month is to be for worship. We read about this again in Psalms 104:19: "He appointed the moon for seasons." Again, the same word used here for seasons is the Hebrew word mo'ed. The moon was appointed by Father Yahuwah to specify the days of worship. Therefore, any calendar that is not anchored by the moon, like the Gregorian calendar, cannot be used to determine Yahuwah's holy Sabbath and the annual holy feasts. Do you see now how your church has turned its back on the truth by choosing to reject Yahuwah's calendar and replace it with the calendar of the Roman Catholic Church?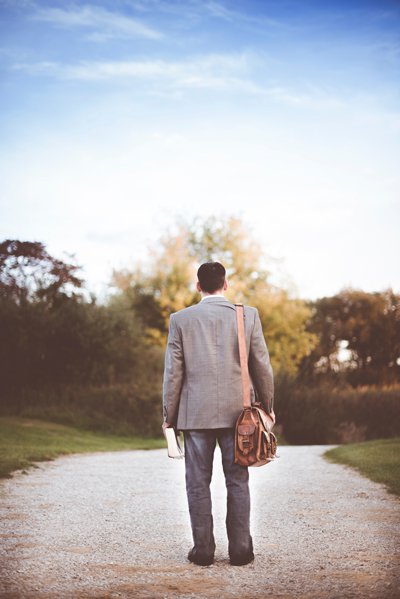 We could point out other fatal doctrinal errors which compel you to "come out of them," but it is not in the scope of this short work. The purpose of this is to provide you with a very simple but compelling reason to conclude that indeed your church, like all the other fallen Christian denominations, joined the camp of Yahuwah's enemy when they chose to endorse the Gregorian calendar.
A Final Appeal:
Will you choose to stand before Yahushua and allow Him to command the angels to remove your filthy garments and replace them with Yahushua's spotless robe of righteousness? Will you resolve to follow Him until the end by walking in His Ways? Will you choose to "come out of your fallen church" to become an adopted son or daughter of Father Yahuwah? Will you choose today to begin a diligent study of His true Sabbath, the keeping of which will represent the final test for humanity? If it is your decision to follow Him all the way and to walk only in His ways by seizing on the bargain of the ages and resolving never to claim back your filthy garments, then we implore you to persevere in your search for His truth. To this end, we invite you to visit: www.worldslastchance.com.
In His love,
WLC Team
Please click on the link below to download this thought-provoking interview as a tri-fold pamphlet
that you can print and spread like the leaves of autumn to everyone you meet!
Click here to download this article as a printable, trifold pamphlet!