One of the most sobering verses in Scripture is when Yahushua pronounces:
He who is unjust, let him be unjust still; he who is filthy, let him be filthy still; he who is righteous, let him be righteous still; he who is holy, let him be holy still. (Revelation 22:11, NKJV)
This solemn statement reveals that there will come a point in time at which everything is over. Yahuwah has granted everyone probationary time during which all may demonstrate on whose side of the great controversy they stand. However, the time will come when probation closes. This occurs before the Second Coming because the very next verse states:
Behold, I am coming quickly, and My reward is with Me, to give to every one according to his work. (Revelation 22:12, NKJV)
When Yahushua comes in the clouds of Heaven to be received by His waiting people, He will be bringing His reward with Him. Therefore, prior to that time, everyone's choice will have already been made, for life or for death and that choice is final.
"He who is unjust, let him be unjust still; he who is filthy, let him be filthy still . . . ."
If, at the close of probation, your sins are not forgiven because they are unacknowledged and unconfessed, you will even by default, have chosen Satan's side. No matter how much more time would be given you, you would STAY on his side.
"He who is righteous, let him be righteous still; he who is holy, let him be holy still."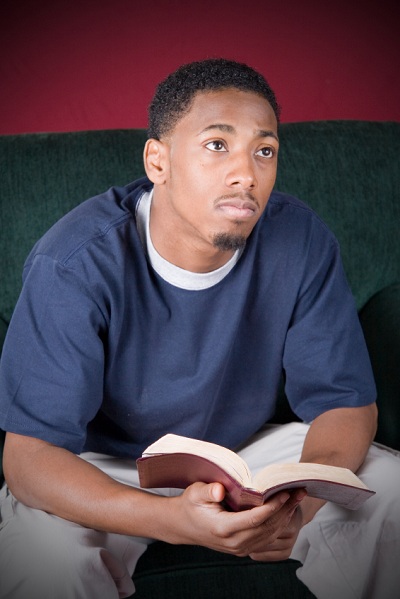 On the other hand, if you are drawing ever closer to your Saviour, surrendering to His will in all things, if you are ever reaching after holiness, attempting to bring your life in conformity to the divine will, holiness finds it has nothing more to require. When Yahushua throws down His High Priestly censor, the irrevocable sentence shall be pronounced. You will remain ONE with your Saviour throughout the ceaseless cycles of eternity and no future temptation will ever cause you to sway in your allegiance to Him.
No one knows for sure when probation will close. As with the day and hour of the Second Coming, this is knowledge the Father has chosen to reserve in silence.
Of that day and that hour knoweth no man, no, not the angels which are in heaven, neither the Son, but the Father. (Mark 13:32, KJV)
While it is not possible to say with certainty when probation will close any more than it is possible to say precisely when Yahushua will return, the time is drawing very near.
The secret things belong unto Yahuwah our Elohim: but those things which are revealed belong unto us and to our children for ever, that we may do all the words of this law. (See Deuteronomy 29:29.)
The annual feasts of Yahuwah were given to teach vast, sweeping truths about the plan of salvation. The work done on the Day of Atonement was a type of the work to be accomplished at the close of probation when everyone will be sealed for eternity in their choice of whom they will obey, serve and worship: Yahuwah or Satan. Day of Atonement, like the close of probation, was the most solemn day of the entire year. It was preceded by ten days of soul-searching and repentance in preparation for this grave and important day. This was from the Feast of Trumpets on the first day until the Day of Atonement on the tenth.
And this shall be a statute for ever unto you: that . . . ye shall afflict your souls, and do no work at all . . . for on that day shall the priest make an atonement for you, to cleanse you, that ye may be clean from all your sins before [Yahuwah]. It shall be a sabbath of rest unto you, and ye shall afflict your souls, by a statute for ever. (Leviticus 16:29-31, KJV)
The heart-preparation was of the utmost importance. All who did not participate in this work of soul-searching and repentance received a dire punishment:
Any person who is not afflicted of soul on that same day, he shall be cut off from his people. And any person who does any work on that same day, that person I will destroy from among his people. (Leviticus 23:29, 30, NKJV)
The reason Day of Atonement was a day of such solemnity was because it was a time when Heaven drew near to bestow the greatest of all blessings: total forgiveness and restoration from sin! On the Day of Atonement, those whose sins had been repented of, had their sins blotted out. Having their sins blotted out was much more than a judicial act in the record books of Heaven. Pet sins over which they had struggled and were a continual stumbling block to them were blotted out of their minds! They were brought back to where they would have been had they never indulged in that particular sin. The blood of the lamb, slain on Day of Atonement, covered their sins and they stood before Yahuwah as though they had not sinned. This is what Heaven wants to give you, now, before the close of probation.
Yahushua, the sinless Son of Yah, is "the Lamb of [Yah], which taketh away the sin of the world." (John 1:29, KJV) Just as the blood of the lambs covered the sins of the ancient Israelites, the blood of Yahushua covers all who turn to Him in repentance and faith. His righteousness covers their failings and they stand before Yahuwah as though they had never sinned. Righteousness by faith is the only kind of righteousness there is.
Scripture declares:
"There is none righteous, no, not one." (Romans 3:10, NKJV)
"We are all like an unclean thing, and all our righteousnesses are like filthy rags." (Isaiah 64:6, NKJV)
As sinners, it is not possible to make ourselves righteous. All anyone can do is to ask for and accept the righteousness of Yahushua by faith.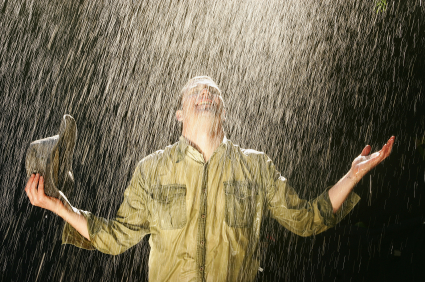 Prior to the Day of Atonement was the feast of Pentecost. On Pentecost, the Holy Spirit was poured out upon the disciples to enable them to take the gospel to the world. This has been referred to as the "early rain." Christians have long looked forward to a "Pentecost" experience when, once again the Spirit of Yahuwah will be poured out in "latter rain" power upon all willing to receive it. It must be understood, however, that the latter rain will not be given for the purpose of removing sin from the life. Like the early rain, it is given for the purpose of spreading the gospel message, the last call to sinners to repent and be saved. Only those who are living in conscious obedience to the divine law will receive this mighty outpouring of divine power. It will never be poured out upon the mind of an impure person who is clinging to known sin.
Now is the accepted time to pray the Laodicean prayer and by faith accept that the message of the true witness applies to you. All are "wretched, miserable, poor, blind, and naked." All assume that they are "increased with goods and in need of nothing." All people tend to look at their "good works" and assume that they are not in a Laodicean condition. The worst part of the diagnosis is that all are spiritually blind! (See Revelation 3:17.)
Everyone is in need of the cure offered to those suffering the Laodicean condition:
I counsel you to buy from Me gold refined in the fire, that you may be rich; and white garments, that you may be clothed, that the shame of your nakedness may not be revealed; and anoint your eyes with eye salve, that you may see. (Revelation 3:18, NKJV)
The gold refined in the fire is faith and love; the white garments are the righteousness of Yahushua; the eye salve is spiritual discernment, all freely given by a loving Saviour. Once these inestimable gifts are accepted by faith and poured out in Latter Rain power, you will be able to live in the sight of a holy Yahuwah without a mediator during the seven last plagues.
Righteousness by faith, fully accepted and understood, is living without sin. When the blood of Yahushua is accepted by faith, one is crucified with Him, by faith. Then, just as He was resurrected to life, the believing soul is resurrected to walk in newness of life with Yahushua. This is done by faith in His righteousness. It is much more than an intellectual understanding of the mind. It is an experience.
I am crucified with Yahushua, therefore "I" no longer live. Yahushua lives in me and the life which I now live in the flesh I live by the faith of the Son of Yah, who loved me, and gave Himself for me. I do not frustrate the grace of Yahuwah: for if righteousness came by the law, then Yahushua died in vain. (See Galatians 2:20, 21.)
Because "all have sinned and come short of the glory of [Yahuwah]" (Romans 3:23), it is not possible for a sinner to become righteous by suddenly beginning to keep the law. This does not and cannot atone for sins past or change the natural inclinations of the mind. Everyone has inherited and cultivated tendencies to wrong. It is only by accepting the death of Yahushua in one's own behalf, and the righteousness which He lived out on earth, that it is possible for the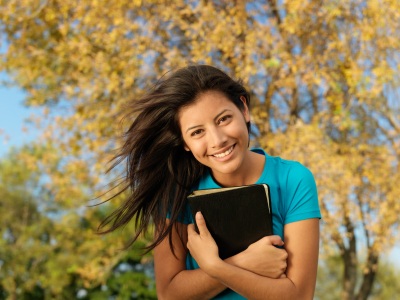 sinner to be recreated in the image of his Creator. The great and precious promises recorded in Scripture can be claimed each day, each hour, each minute. When a temptation comes to the mind, there are always two possibilities: commit the sin or ask for help. The Father and the Son have pledged their power to help each person desiring victory to receive the strength that they need to resist the devil.
Submit yourselves therefore to Yahuwah. Resist the devil, and he will flee from you. Draw nigh to Yahuwah, and He will draw nigh to you. (See James 4:7, 8.)
Cling to the promises, let the words of the Bible flow like a cleansing wave through your mind, and you will receive the righteousness you need to be saved. It is the great desire of the Heavenly Father to clothe every child of His in the garments, clean and white, of the righteousness of His Son. This is not something any can do for themselves. Yahuwah will cleanse and restore all who turn to Him in faith, believing that He will accept them because He has promised to do so. He will say to them:
See, I have removed your iniquity from you, and I will clothe you with rich robes. (Zechariah 3:4, NKJV)
That this is done only by the power and Spirit of Yahuwah is clear:
Not by might nor by power, but by My Spirit, says Yahuwah of hosts. (See Zechariah 4:6.)
Salvation, by faith, is a free gift. Choose to accept it today.