Mangwalo ajala makani alwiito kumuntu muzumi uli woonse uukkede atalaa nyika
"Amumuyoowe [Yahuwah] akupa bulemu kuli Nguwe, nkaambo woola lyalubeta Lyakwe lyasika; alimwi amumukombe Walo wakabamba julu anyika, lwizi atusensa twameenda." (Ciyubunuzyo 14:7, NKJV)
Mbuli mbwali yooyo Uupa a Kutola buumi boonse kumbele, ncintu cimweelede Yahuwah kuti weelede kukombwa azilengwe Zyakwe. Mbuli mbwayelede kuba Nguutambula kukombwa ooko, ncintu cimweelede acalo kuti Walo abe nguusalaula mazuba amwi kuti mazuba aasetekene.
Mangwalo aita ziindi zyakukomba eezyi kuti "mapobwe" naa "miswaangano iisetekene". Eezi ziindi zyilipedwe mumulongo mu BaLevi naa Bapaizi 23, kutalikila pobwe lya mvwiki amvwiki, lya Nsabata yabuzuba bwaciloba.
Yahuwah wakati kuli Mozesi, koya ukaambe boobu, "Baambile bana ba Isilayeli, alimwi ubaambile kuti: 'Ngaaya mapobwe ookwa Yahuwah, nywebo ngomweelede kubandauka kuti miswaangano iisetekene, aaya ngamapobwe Aangu. Mazuba aali cisambomwe milimo yeelede kucitwa, pele mubuzuba bwaciloba, niNsabata yakulyookezya kwabulemu, muswaangano uusetekene.Inywe tamweelede kubeleka mulimo muli mbubo; niNsabata yokwa Yahuwah muzyikkalilo zyenu zyoonse.'" (Langa Bapaizi 23:1-3.)
Insabata yamvwiki amvwiki tiili buzuba bulikke bwakaanzwa kuti nciindi cakukomba Mulengi. Kuyunguzya atalaa buzuba bwaciloba bwa Nsabata, kuli mazuba aakukomba amwi aalo aayitwa kuti "miswaangano yabulemu." Bapaizi 23 balipede mulongo wamazuba aayo woonse:
Pasika
Pobwe lya Cinkwa Citakwe Bumena
Maila aakuvwukaula
Pobwe lya Mvwiki (Pentekkositi)
Pobwe lya Myeembo
Buzuba bwa Kunununa
Pobwe lya Mavwuka
"Aaya ngamapobwe ookwa [Yahuwah], miswaangano yabulemu inywe njomweelede kusekelela muzyiindi zyayo." (Bapaizi 23:4)
Kunyina pe Mangwalo mpaayimpanya buzuba bwakukomba naa pobwe lyamvwiki amvwiki amapobwe aaciindi comwe mumwaka. Woonse mazuba nziindi zyakabikkwa a Yahuwah Lwakwe kuti nziindi zyakukomba.
Ibbala lisanduludwe kuti "pobwe", lizyila kubbala lyaci Hebulayo lya mo'ed.
Mo'ed naa Mo'ada; mbungano, kubunganina pobwe; muswaangano, citondezyo. . . . Nkaambo mapobwe aabu Juuda akali kusika muziindi zikonzya kubalwa, eeli bbala liiminina mapobwe aayo. . . .Mo'ed ndibbala libelesyegwa kwaambilizya miswaangano yakukomba. Yakayeeme kapati acivwuka cakukomba cini. Yahuwah Lwakwe mwini wakali kuswaangana abana ba Isilayeli ooko, kutegwa abayubunwide kuyanda Kwakwe. Ndibbala liiminina miswaangano yabantu bokwa Yahuwah mukukomba Nguwe. (Hebrew-Greek Key Word Study Bible," Lexical Aids to the Old Testament, " #4150.)
Bantu banji basyoma kuti ncintu cinyongene kuti bana Kristu kabaciya kumbele kubamba mapobwe ookwa Yahuwah mbuli mbwaanga lwakainda kale lufu lwa Yahushua. Balakazya akwaamba kuti kubamba mapobwe takuli kumulemekezya alimwi takupi bulemu kulufu Lwakwe.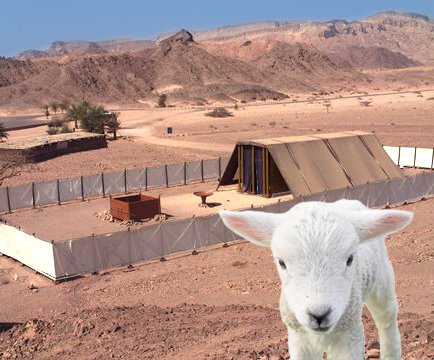 Buvwubi bwa baHebulayo bwakali kuyiisya tusimpe twini twa lufutuko. Zituuzyo zyabulowa zyakali kutondeka kucituuzyo cipati eeco Yahushua ncaakazuzika mbuli:
Mwanaambelele ookwa Yahuwah ooyo uugwisya zinyonyoono zyanyika. (Kolanga Johani 1:29.)
Yahushua " wakali mukonzyanyo mupati ali zyoonse eezyo zituuzyo zyoonse nguzyaali kutondezya.
Yahushua "wakatuulwa ciindi comwe buyo kuti abweze zinyonyoono zyabanji." (BaHebulayo 9:28, KJV)
Inzila yakutuuzya, amilimo yoonse yakali kuyandika mukutila bulowa, yakazuzikwa aciciingano. Aboobo, zituuzyo zyabulowa eezyo zyakali kutondeka kucituuzyo cipati ca Yahushua, tiizyakacili kuyandika nkaambo zyoonse zyakazuzikwa mu Cituuzyo-cipati. Mapobwe aaciindi comwe mumwaka, nokuba boobo, akali kwiinda kuba zitondezyo buyo. Akali ziibalusyozyakusekelela akulangila zyintu zipati mumusela walufutuko.
Mapobwe, antoomwe amazuba aakukomba ciindi comwe mumwaka, ayelede kubambwa lyoonse kukabe kutamani. Mbweenya mbuli Nsabata yamvwiki amvwiki, aalo mapobwe aaciindi comwe mumwaka nziindi zyakabikkilwa kukomba Mulengi. Yahuwah wakaamba kuti mapobwe aayo ayelede "kuba milazyo lyoonse kukabe kutamani muzikkalilo zyenu mumazyalane eenu woonse." (Langa BaLevi naa Bapaizi 23:14, 21, 31 a 41. Kuteelela kulailila kokwa Yahuwah tacimwayi cintu nociba cili buti pe. Yahushua wakati, "Kuti kamundiyanda Ime, amubambe milawo Yangu." (Johani 14:15, NKJV) Kuteelela mulawo wabulemu njenzila imwi muntu njanga walemekezya Mulengi.
Kuteelela kutondezya kuti mulawo ulaa mpindu!
"Hena tuubaula mulawo kwiinda mukubaa lusyomo na? Nee peepe kaka! Pele, tutondezya kuti ulaa bulemu mulawo." (BaLoma 3:31, NKJV)
Mabunga mabunga aabana Kristu, aabo bayandisya kumukomba Yahuwah, balatyola mulawo wabulemu kwiinda mukuuntuluzyila mapobwe aamwaka alaabulemu; woonse mapobwe aayo kaali milazyo yabulemu. Kupyopyongana kunjaanji mumakani aamulawo kuboolela mukaambo kakuti Yahuwah wakapa mulawo ooyo kalaa Mozesi alikke. Aawa mpaali kweezyeezya mubantu banjaanji kuti nkaambo milazyo eeyo tiiyakaambilizyigwa ajwi limvwika kumbungano yoonse eelyo milawo iili kkumi niyakaambilizyigwa, aboobo milazyo eeyo "yakali buyo yaba Juuda." Milazyo nokuba boobo, ncibeela ca mulawo wabulemu. Kumulundu wa Sinai, bana ba Isilayeli bakamvwa jwi lyokwa Yahuwah kalibaambila Milawo iili kkumi.Eelyo jwi lyakabayoosya cakuti, bakakumbila Mozesi kuti Yahuwah akanane anguwe, mpoonya kutegwa Mozesi abaambile eeco ncobeelede kuzyiba.
Amulange, 'Mwami Yahuwah wesu sunu watutondezya bupati abulemu bwakwe mbobubede nitwamvwa kaambaula kuzwa mumulilo. Sunu twaziba kuti ani cilakonzyeka kuti muntu kacipona nikuba kuti Yahuwah waambaula awe. Ino ono tufwida nzi? Uulya mulilo uuyoosya inga ulaba nguutunyonyoona. Tulafwa kuti naa katucimvwa Mwami Yahuwah, Elohimu wesu kacaambaula kulindiswe alimwi.Sena kuli muntu akaata bantu boonse wakapona naakamana kumvwa Elohimu muumi kuzwa mumulilo, mbuli ndiswe mbotwamumvwa, alimwi tucipona? Koya yebo Mozesi, ukamvwe zyoonse Mwami Yahuwah wesu nzyakwaambila, wamana uzootwaambile. Tuzyooswiilila swebo, akuzicita.' (Langa Ciibalusyo 5:24-27.)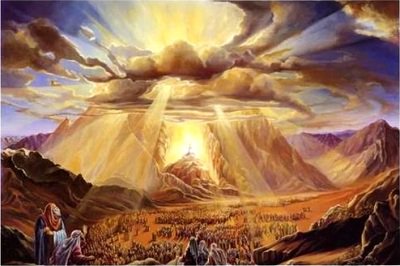 Yahuwah wakazumina muzeezo wabo ooyu. Walo naakabavwiila kukumbila kwabo bantu ncecakabaangilila kumilawo eeyo njaakaamba kwiinda muli Mozesi kumulawo ooyo ngwaakabaambila cigaminina ajwi lyakwe:
Nicali cibotu kuti lyoonse nibalaa moyo wakulimvwa boobu, kabandiyoowa akuswiilila milawo Yangu yoonse eelyo zintu zyoonse nizyali kubeendela kabotu balo alimwi abalunyungu lwabo mane kukabe kutamani! Koya ukabaambile kuti babweede kuzivwuka zyabo. Pele yebo Mozesi, kokkala Andime aano kuti ndikupe milawo, alimwi Ime ndakwaambila malailile, milazyo ambeta zyangu azyoonse nzyooyoobaiisya kutegwa bazicite eezyo. . . Amube masimpe kuti mukazicite zintu zyoonse nzyaamulailila Mwami Yahuwah, Elohimu wanu: mutaleyileyi kujanza lyalulyo nokuba kujanza lyalumwensyi kuzwa munzila eeyi pe.Ubaiisye kuti bakiibambe munyika eeyo njeyoobapa. (Langa Ciibalusyo 5:29-32.)
Yahuwah wakapa milazyo kuli Mozesi, eeyo Mozesi awalo njaakainduluka kubaambila bantu. Nokuba boobo, kuyandisya kwa Yahuwah kwakali kwakuti milazyo eeyo kiibambwa antoomwe amulawo wabulemu ooyo ngwaakabaambila bantu busyu abusyu.
Milawo, milazyo ambeta lyoonse yakalijatene a Mangwalo kazyipedwe mumuuya wakuti zyeelede kubambwa akuteelelwa.
MULAWO ookwa Yahuwah ulilondokede, ulasandula muuya;
BUMBONI bwa Yahuwah buli masimpe, busongwaazya bantu batuba;
MILAZYO yokwa Yahuwah ililuleme, ikkomanisya moyo;
MULAWO ookwa Yahuwah ulasalala, usalazyila nzila kumeso; . . .
MBETA zyokwa Yahuwah zyili masimpe alimwi zyiluleme zyoonse.
Zyeelede kuyandisyigwa kwiinda golide, Inzya kwiinda golide iisalazyidwe kapati; . . .
Nkaambo kwiinda mulinzizyo mutwangwa Wako ulacengezyegwa,
Alimwi mukubamba nzyizyo kuli bulumbu bupati.(Langa Intembauzyo 19:7-11.)
Mulawo wabulemu wakapedwa bubotu kubantu boonse. Mu Mangwalo, Yahuwah ulailila bantu boonse kuti babambe mulawo wakwe woonse:
"Ime ndakabapa milawo Yangu akubatondezya mbeta Zyangu, eezyo kuti muntu wazyibamba, inga wapona kwiinda mulinzizyo. Alimwi Ime ndakabapa Nsabata Zyangu, kuti zyibe citondezyo akataa mbabo a Ndime, alimwi kuti bazyibe kuti Ndime [Yahuwah] uubasalazya.
"Ndime [Yahuwah Elohimu wako]: Koyenda mumilazyo Yangu, kobamba mbeta Zyangu, alimwi wiicite; kosalazya NsabataZyangu, alimwi ziyooba citondezyo akataa Ndime andinywe, kutegwa inywe mukazyibe kuti Ndime [Yahuwah Elohimu wenu].'" (Ezekiya 20:11-13, 18-20, NKJV)
Icitondezyo akataa Yahuwah abantu Bakwe, nkubamba mulawo wabulemu woonse, eeco citondezyo nkusanganya amapobwe aasekelelwa ciindi comwe mumwaka. Kunyina mbwiinga milawo iili kumi yaandaanyigwa kuzwa kumilazyo iipandulula milawo eeyo. Yoonse antoomwe ngomulawo wabulemu. Lusyomo lwakuti mapobwe aasekelelwa ciindi comwe mumwaka taalemeki alimwi taapi bulemu kulufu lwa Yahushua, nkukazya bumboni bwa Mangwalo oobo mbwiinduluka kwaamba kuti bunooliko lyoonse kukabe kutamani. Mozesi, keendelezyegwa a Muya Uusalala, wakaambisya kuti:
"Webo toyelede kuyungizya kujwi eelyo Ime ndyeekulailila, nokuba kugwisya kuli ndilyo, kutegwa webo ubambe milawo yokwa [Yahuwah Elohimu wako] eeyo njekulaila Ime." (Ciibalusyo 4:2, NKJV)
Kwaandaanya mazuba aakukomba, akwaamba kuti Nsabata ya mvwiki amvwiki yeelede kubambwa, pele kutali mapobwe aaciindi comwe mumwaka, nkugwisyila kuzwa mumulawo wabulemu. Mangwalo alisalazyide kusanyanga milazyo amilawo iili kkumi: zyoonse zyobile nzibeela zyamulawo wabulemu ooyo uunooliko lyoonse kukabe kutamani, kubantu boonse kufumbwa nociciliko ciindi mumulengelenga woonse.
"Ime ndilizyi kuti, kufumbwa [Elohimu] ncacita, cinooliko lyoonse kukabe kutamani. Kunyina pe cikonzya kuyungizyigwa kuli ncico, nokuba cikonzya kugwisyigwa kuli ncico: alimwi [Elohimu] nguucicita eeco, kutegwa bantu bayoowe kunembo Lyakwe." (Mukambausi 3:14, KJV)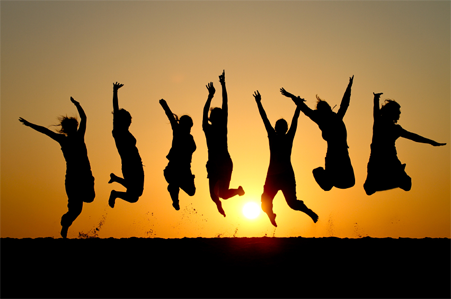 Lukondo lwazilengwe zyoonse lujanika mukubamba mulawo wabulemu. Mbuli Taata waluyando, Yahuwah wakapa mulawo Wakwe kutegwa bana Bakwe bakkale mubuumi bubotu kakunyina kuciswa alimwi kabakkomene.
"Lino njeeyi milawo amalailile ambeta zyoonse eezyo nzyaakandilailila [Mwami Yahuwah, Elohimu wanu] kuti ndimwiisye. Mukiitobele yoonse eeyi munyika njemuyookkala. Mubuumi bwanu boonse, nywebo abana banu abalunyungu banu muleelede kuswiilila Mwami Yahuwah, Elohimu wanu] akubamba milawo amalailile Aakwe oonse aaya ngendimupa kutegwa webo, webo amwanaako musankwa, amuzyukulu wako musankwa, mukapone munyika eeyo, alimwi mukoongole mazuba manjaanji. Aboobo, O Isilayeli, amwiiswiilile akwiibamba milawo eeyi, nywebo, ndendilyo zintu zyoonse noziyoomweendela kabotu. Muyooba musyobo mupati akuyookkala munyika mbotu yambolezi, mbubonya mbwaakamusyomezya Mwami Yahuwah, Elohimu wabasikale banu. (Ciibalusyo 6:1-3, NKJV)
Mbuli mbwali Mulengi wesu, Yahuwah wakabikka milawo eeyo yeendelezya bubotu akukkomana kwazilengwe Zyakwe zyoonse. Mulawo wabweende akataa zilengwe zyakwe, ooyo uupandulula milawo iili kkumi, uceelede kubambwa. Kolemeka Mulengi wako akumukomba walo muziindi ZYOONSE nzyaakasala kukombwa: mazuba aaziindi zyamvwiki amvwiki amwaka amwaka. Koiminina kasimpe, kwiinda mumukonzyanyo wakuteelela kwako, kotondezya kulumbaizya Munununi wako.
"Ayooba buumi bubotu mukkombo lyako, alimwi amumooma wazifuwa zyako." (Tusimpi 3:6, KJV)
"Ime njoolikkomanisya mumilawo yako, eeyo njeyandisya. Maanza angu njokwaayimikizya kumilawo yako, eeyo njayandisya; alimwi Ime njootontomana kuyeeya milazyo yako." (Intembauzyo 119:47, 48, KJV)