Ciyubunuzyo 14 cijisi busanduluzi bwa musela wamamanino bukkomanisya: "Tabakwe kampenda kunembo lya cuuno cabulemu cokwa Yahuwah." "Mbaaba babamba milawo yokwa Yahuwah, akusunga lusyomo lwa Yahushua." (Bala mu Ciyubunuzyo 14:5 a 12.) Musela wamamanino uliimpene kumisela yoonse nkaambo, akataa misela yoonse yakainda, walo upandululwa kuti "tuukwe kampenda" nkaambo babamba milawo yokwa Yahuwah a kusyoma muli Yahushua.
"Kubamba" cilainda kwaamba buyo kubaa cintu. Ciiminina kukwabilila, kugatela akusunga. Musela wamamanino tuukwe kampenda kunembo Yahuwah nkaambo balabamba, balagatela akusunga lusyomo lwaYahushua. Oolu, lusyomo lwa Yahushua, ndolubapa kuti bakonzye kubamba mulawo wabulemu akujanwa kabatakwe kampenda.
Mizeezo yabantu ilazingwa atalaa ciiminina "lusyomo lwa Yahushua". Bamwi bayeeyela kuti ambweni nkubaa lusyomo muli Yahushua. Pele masimpe ngakuti, eezyi nzintu nsini zyobilo: lusyomo MULI Yahushua alusyomo LWA Yahushua. Zyoonse zyobile zilayandika kuti kube lufutuko.
Kuyungizya atalaa kuzingwa mizeezo, bantu tabamvwisyide ncolwiiminina cini lusyomo alwalo! Bantu banji beezyeezya kuti, pele buyo kuti balimvwa kubotelwa mumyoyo yabo, nkokuti tabakwe lusyomo. Balalilauka nobatalimvwi kubotelwa, kabayeeyela ziindi zyakainda zimwi nibaalimvwide lukondo kabayeeyela kuti bakalaa lusyomo muziindi eezyo, mpoonya balalisinikizya kuti bakkomane, pele kuti tiibalimvwa kubotelwa balibona aanga baalilwa kubaa lusyomo. Ooku nkulubizya kapati. Lusyomo takuli kulimvwa cintu cimwi mumoyo wako pe! Lusyomo nkuzumina buyo mumizeezo yako kuti eeco ncakwaambila umwi cili masimpe. Cilikke eeco kwamana.
Ibbuku lisandulula mabala lipandulula lusyomo kuti:
Lusyomo; nkuzumina buyo mu mizeezo yako kasimpe nkaamba muntu umwi kuti ngamasimpe, akuyaamina munguzu akusyomeka kwakwe, kakwiina kupegwa bumboni buyungizya atala; kuzubulula kuti eeco ncakwaambila nokuba ncakonkezya umwi nga masimpe . . . Kuzumina mumizeezo yako kasimpe nkasinizya kwaamba umwi...1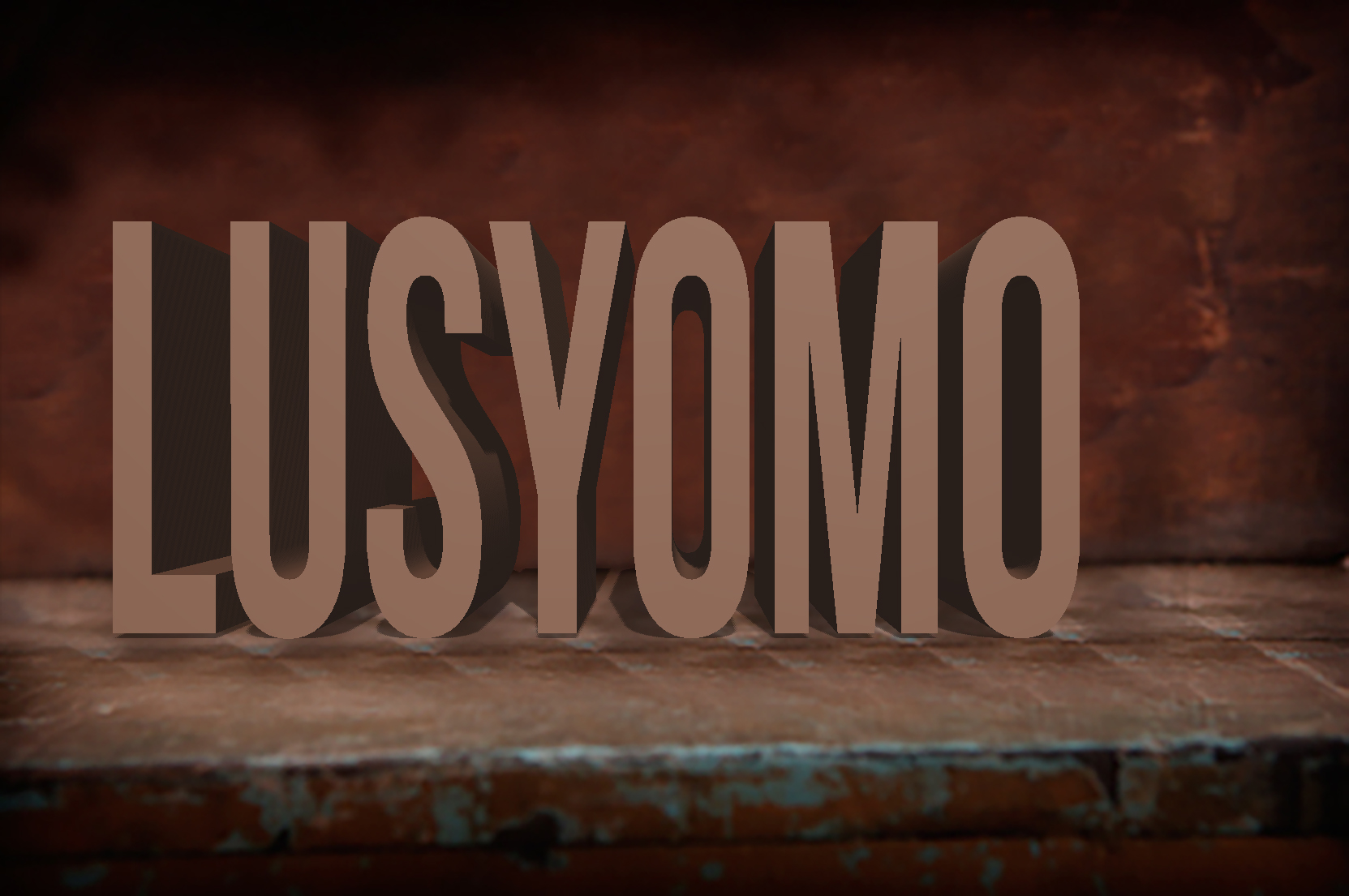 Oolu ndolusyomo lusalala lokwa Yahushua. Ndolusyomo oolu ndwaakajisi muli Taata naakali anyika. Nokuba kuti Yahushua lyoonse wakalizyi kuti Walo Mwanaa Yahuwah, eelyo nakaazyalwa taakapegwa muzeezo wiibaluka cilongwe cakwe a Wisi. Pele, wakeelede kutalika bupya alimwi kubaa cilongwe a Taata Wakwe kwiinda mukupaila akumvwana abuzuba. Kuti Mwana naakazyalwa kalaa mizeezo kale yakwiibaluka mbwaakali kukkala a Wisi, nkabela naakalaa ciimo ciindene kuli ceeco ncotujisi; aboobo, Walo naatakali mukonzyanyo wesu weelela ncobeni. Yahushua, nokuba boobo, ngo mukonzyanyo wesu wini; alitembaulwe Zina Lyakwe! Walo wakali kukonzya kunjila mumasunko alimwi wakatempaulwa ncobeni. Aaya ngamasimpe, pele eeyo yakali cibeela munzila yokwa Yahuwah yakufutula babisyi. "Nkaambo cakali cintu ceelela Nguwe, Walo wakalenga akukwabilila zintu zyoonse, kuti abikke Yahushua kuti alete bana bakwe banji kuzooba aanguwe mubulemu. Wakacita oobo kutondezya kuti ngo Musololi uulondokede nkaambo kakupenga kwakwe." (BaHebulayo 2:10, KJV2)
Mbuli mbwali Musololi mu lufutuko lwesu, Yahushua wakayumya lusyomo Lwakwe muli Yahuwah. Eeci cakalibonya mu buumi Bwakwe anyika. Mangwalo alembedwe kuti ziindi eezyo Yahushua naakasunkwa lusyomo kapati zyakali: Naakatempaulwa munkanda a naakagagailwa aciciingano. Muziindi zyobile zyakutempaulwa kupati eezi, Yahushua wakazunda kwiinda mukubelesya lusyomo muli Wisi. Mumajwi amwi ooku nkwaamba kuti, Yahushua wakasala kuuntuluzyila mbwaakalimvwide mumoyo akusyoma zisyomyo zya Taata.
Mufutuli taakabelesya nguzu nzyotutapedwe kale aswebo kuti tubelesye mbweenya buyo mbwaakacita: kwiinda mukusyoma muli Yahuwah. Masimpe aakuti Yahushua wakazunda kwiinda mukusyoma Wisi aliyubunudwe muli ncaakaamba muziindi zyamasunko mapati eezyo: Walo wakainduluka kwaamba tumpango twa Mangwalo. Nokuba naakaanzikidwe kaleleenga aciciingano, kulila Kwakwe kwakali kwakuti, "Eli Wangu, Eli Wangu, nkaambo nzi Yebo ncoondisiya endikke?", ooko kwakali kwaamba kapango ka Ntembauzyo 22:1. Eeci ciyubununa kuti, eelyo naakapenzyedwe calunya akubomba moyo mukutempaulwa aa Saatani naakamusinikizya kuti adonaike naa Taata ucimuyanda, Yahushua wakasimpide mizeezo yakwe yoonse muzisyomyo zyokwa Yahuwah.
Intembauzyo 22 ncecakali cishinshimi ca kukankaminwa kwakwe! Tumpango 14-16 mucaandaano eeci tupandulula cintu cicitika kuti mubili wamuntu waanzikwa akuleleenga ampanda. Kampango 18 kakali kwaambilizya cini eeco basikalumamba baku Loma ncibaacita azikobela zyokwa Yahushua: "Bakaabana zikobela zyangu akati kabo, akuuma nsolo kuti baabane cibaki cangu." Kumunonga nkubaacita bapaizi kwakalembwa muli Mateyo 27: 41-43 kusikila jwi lyomwe-lyomwe lyazuzika cishinshimi ca Ntembauzyo 22:7 a 8: Boonse bandibona Ime balandinonga; bandibbebbwida malomo, akutikaanya mitwe, kumwi kabati, "Engonguwe ooyu wakali kusyoma muli Yahuwah, aaboole lino amuvwune; aboole tubone amununune, nkaambo ukkomanina Nguwe!"
Kwiinda mukuzuzya mizeezo Yakwe atumpango twa Mangwalo, Yahushua wakabelesya lusyomo Lwakwe muli Yahuwah: Walo wakasala kuuntuluzyila mbwaakalimvwide kulendelelwa mumoyo akusala kusyoma muluyando lwa Wisi lwakayubunudwe mubuumi Bwakwe. Njeenya Ntembauzyo eeyo yakapandulula mubukkwene kupenzyegwa kwa Yahushua acinciingano, yakalijisi amajwi aakulwaizya lusyomo kuti : "Webo ulisetekene, Ookkede mu kutembaulwa kwa Isilayeli. Bamatata bakali kusyoma muli Nduwe: bakasyoma, alimwi wakabavwuna. Bakalilauka kuli nduwe, mpoonya bakanununwa: bakasyoma muli Nduwe, mpoonya tiibakazingwa." (Ntembauzyo 22:3-5)
Saatani amasunko aakwe wakamucisa [Yahushua] cakuti amoyo wakwe wakabomba. Kunyina Mufutuli ncaakabwene kumbelaa cuumbwe. Kunyina bulangizi mbwaakabwene kuti uyoobuka kuzwa mucuumbwe kali mukomi, nokuba cintu cakali kumutondezya kuti Wisi inga watambula cituuzyo cakwe. Walo wakali tunukide akuyoowa kuti cinyonyoono cakali sofweede kuli [Yahuwah] cakuti inga kabayokwaandaanina lwimwi lyoonse. Messiah wakalimvwa buumba oobo mbwayoolimvwa mubisyi eelyo nokunoocinyina luzyalo lwabulemu lwakweengelela zibi zya bantu. Nkusofwaala kwa cinyonyoono ooko kwakapa kuti bukali bwa Taata buwide ali Nguwe, akupa kuti nkomeki ya kupenzyegwa njaakanywa ilule cakuti, moyo Wakwe wakasweka bulowa Mwanaa [Yahuwah]. . . . Mpoonya musinze wakayaamuka kuzwa munsaa ciciingano, mpoonya kwakamvwugwa jwi limvwikisya mbuli mweembo wakali kunga wamvwika kulaale kumabazu woonse, [Yahushua] wakoongolola kuti, "Cacitigwa." "Taata mumaanza Aako ndatumizya muya Wangu." Mpoonya mumuni wakazinguluka ciciingano, busyu bwa Mufutuli bwakamweka abulemu butowa mbuli zuba. Mpoonya wakagogomeka mutwe Wakwe acamba, akufwa.
Akataa mudima uuyoosya akusiya mbi, kakubaanga wakasulaikwa a [Yahuwah], [Yahushua] wakamanizya kunywa nkomeki yabukali njaakapenzyegwa aamuntu. Mumawoola aawusisya aayo Walo wakaciyeeme buyo mu bumboni oobo Taata mbwaakamutondezyede kusikila ciindi eeco kuti wakamutambula. Walo wakalimuzyi cakumaninina Wisi ciimo Cakwe; wakalizyi bululami Bwakwe, luzyalo Lwakwe, alimwi a luyando Lwakwe lupati. Kwiinda mukusyoma wakayaamina muli Yooyo ngwaakali kukkomanina kuteelela lyoonse. Nkabela wakalyaaba Lwakwe kuli [Yahuwah], koonse kuyandwa aa Wisi tiikwakacili kulimvwisya mucamba cakwe. Pele kwiinda mukusyoma, [Yahushua] wakaba mukomi.3
Yahushua wakoonda mulimo walufutuko kutegwa aswebo kwiinda mukusyoma Nguwe, tukonzye kutambula kuzunda cinyonyoono Kwakwe mucibaka cesu kwiinda mu lusyomo. Oolu ndolusyomo bali 144,000 luyoobapa kuti bakaimikile kunembo lya Yahuwah kabatakwe kampenda. Balo bakaiya maseseke aa lufutuko: kusyoma mu zisyomyo zyokwa Yahuwah, kakwiina kubikkila maanu mbobalimvwide mucamba, kabasyoma cakumaninina muli Nguwe, nokuba kuti Majulu awida ansi.

Kudonaika jwi lyokwa Yahuwah ncecintu cipati cisinkila akulesya kuzunda nkondo yakulwana cinyonyoono azisusi zya mubili. Kuzwa eelyo Eva naakasyoma jwi lya dyabooli lyakati ("Inywe tamukafwi ncobeni!" Matalikilo 3:4) muciindi cakuti asyome jwi lyokwa Yahuwah lyakati ("Nkaambo mubuzuba oobo mboyoolya musamu ooyo, uyoofwa ncobeni." Matalikilo 2:17) kufumbwa mwana musankwa amusimbi ookwa Adamu wakadonaika ncobeni jwi lyokwa Yahuwah.
Mpampawo aawo kusyoma muli Yahushua mpokweelede kubeda. Mbweenya mbuli zintu zyoonse, lusyomo oolo ncipego cakupegwa buya. Yahuwah wakapa kale muntu omwe-omwe cisela ca lusyomo cimweelede. "Yahuwah wakapa muntu omwe-omwe cisela calusyomo." (Bala Baloma 12:3.) Eeci cisela ca lusyomo cilimweelede muntu cakuti, eelyo muntu napaila akulomba kupegwa lusyomo lwa Yahushua, oolo lusyomo ndwaakayumya kwiinda mukupenzyegwa Kwakwe, ooyo muntu ulabaa lusyomo lupati akusyoma Yahushua kuti ulamupa ncobeni lusyomo ndwaakumbila. "[Yahuwah] wakabamba kale zyoonse kutegwa muntu mubisyi akonzye kuzunda kwiinda mukusyoma mu Mufutuli wakasyomezyegwa."4
Kanjaanji, bantu bavwuzya kubelesya lusyomo nobatalika kupona buumi bwakusanduka, pele kuzwa waawo batalika kuzingwa akuyeeyela kuti ambweni kuli mulimo ngobeelede kucita kutegwa bakonzye kuzunda cibi munguzu zyabo. Yoonse milimo yamusyobo ooyo nkulisowela buyo ciindi. Basyoma kuti Yahuwah wakabalekelela kale zinyonyoono zyakaindi, pele balaalilwa kuzumanana kusyoma muli Yahushua kuti abape lusyomo lwakuzunda masunko ngobapatide cino ciindi.
Buumi bwa Busaante, nkuteelela kupa kuti muntu ayime kunembo lya Yahuwah katakwe kampenda, lujanwa buyo muli Yahushua uupona muli nduwe. Aaya "nga maseseke aakasisidwe kuzwa kumisela amazyalane, lino ayubununwa ku basaante bakwe: Kuli mbabo Yahuwah waabayubunwida buvwubi abulemu bwa maseseke aaya akataa Bamasi; ngo Munanike uuli muli ndinywe, ngo bulangizi bwabulemu." (Bala Bakolose 1:26 a 27.)

Eeci caambilizya kuti yebo ulasala kusyoma kuti Yahushua wakazunda kale kufumbwa sunko ndyotempaulwa. Yebo usala kusyoma kuti Walo wakakupa kale kukoma nkwaakazunda mucibaka cako. Yebo usala kusyoma cintu eeci nkaambo jwi Lyakwe ndyamasimpe, aboobo kunyina "bumboni" bumbi mboyanda kuti usyome mu jwi eelyo. Ijwi Lyakwe lilikke ndelikkwanisya zyoonse nkaambo kakuti mbwabede Awalo: ngu Luyando, ngu Luzyibo loonse, Bululami busalala a Nguzu Zyoonse.
Nokuba kuti lusyomo ncipego, kuli cintu cimwi ncoyelede kucita: yebo weelede kusala kumusyoma. Kosala kubaa lusyomo abuzuba. Koswata ciimo caluyando cokwa Yahuwah uzyibe mbwabede ciimo (1 Johane 4:8). Kosyoma kuti Walo ukkomanina lubomba lwa luyando abululami (Jelemiya 9:23 a 24). Lusyomo lubambililwa akusaninwa lulakomena kufwambaana. Acibe ciyanza cako kusyoma, nokuba kuti ugwitide buti mucamba. Kuti kolelekedwe kulimvwa kabotu mucamba, ooko takuli kubelesya lusyomo pe. Kusyoma ndileelyo notakwe acibotu ncolimvwide mumoyo, pele kosala kusyoma nokuba kuti moyo tuukkede mucamba. " Lusyomo nkutadonaika zintu nzyotulangila, mbumboni bwa zintu zitaninga libonya mumeso." (BaHebulayo 11:1)
Acibe ciyanza cako kupa kulumba kufumbwa nootambula cintu. "Amukkomane lyoonse. Amupaile cakutalekaleka. Muzintu zyoonse amupe kulumba: nkaambo ooko nkokuyanda Kwakwe Yahuwah muli Yahushua Munanike muli ndinywe." (Bala 1 Batesalonika 5:16-18.) Aaya malailile aakulwaizya. Ikuti yebo waatobela, inga walelekwa cakulilekela. Eelyo masunko naapompa kaatungide mulongo kuzya kuli nduwe, mbuli mbwanoocita ciindi aciindi mubuumi buno, kosala kubaa lusyomo. Lyoonse kolangaula cintu cimwi cakulumbila Taata wako uuli Kujulu.
Kupozya kulumba Yahuwah kuzileleko zinjaanji nzyakupa, ncecijuzyo cakuyaka lusyomo luya kumbele. Kumuzyibya zipego nzyootambula Yahuwah, ncecisinsimuna kulumba kuzyila mumoyo. Kulumba kusinsimuna luyando, alwalo luyando luyaka lusyomo lwa kusyoma Nguwe kuti eeco ncaakasyomya, Uyoocizuzika ncobeni. Swata ciimo ca Yahuwah umuzyibe mbwabede ciimo Cakwe. Kolangisya zintu zya luyando aluzyalo muzintu nzyacitila bamwi. Kunyina ntenda kusyoma muli Nguwe!
Buno buzuba, kotambula mulusyomo kuti Julu lyakabamba kale kufumbwa cintu ciyandika kuti ukabaa lufutuko lutamani: zinyonyoono zyako zyakaindi zyakalekelelwa kale, ulipedwe kale kukoma masunko ngojisi cino ciindi. "Saa tamuzyi kuti nitwakabbapatizyigwa muli Yahushua, twakabbapatizyigwa mu lufu Lwakwe? Aboobo twakazikkwa a Nguwe kwiinda mukubbizyigwa: lino mbweenya Munanike mbwaakabusyigwa kuzwa kubafu mubulemu bwa Wisi, aswebo tweelede kupona buumi bupya." (Bala Baloma 6:3, 4.)
Kotambula cipego cokwa Yahuwah kutegwa utalike kupona buumi bupya bwa cipego ca Kujulu: eeco cipego ndusyomo lwa Yahushua.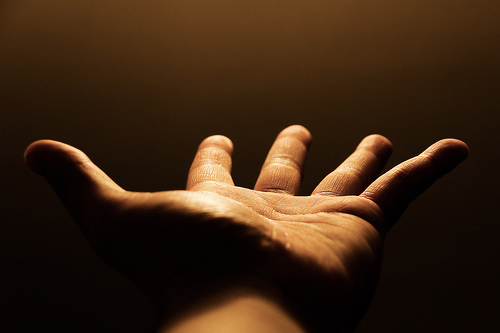 ---
1 Noah Webster, American Dictionary of the English Language, 1828.
2 Woonse Mangwalo aambwa mucibalo eeci azyila mu Bbaibbele lyaciindi ca Mwami Jemusi (KJV)
3 E. G. White, Desire of Ages, pp. 753 a 756, kusinizya nkwa balembi.
4 E. G. White, Manuscripts, Vol. 6, p. 147.
5 Twakagwisya mazina aabaleza bamituni amazina aamilimo ookwa Taata a Mwana, akubikka mucibaka ca ngawo mazina eeni aabagaminide. - WLC Team