Mulumbe uuli mu Bbaibbele lyoonse ulilembedwe mubufwaafwi mutumpango tobile buyo:
Nkaaambo Yahuwah wakiiyandisya nyika cakuti Walo wakiipa Mwanaakwe simuzyalwaalikke, kutegwa kufumbwa uusyoma muli Nguwe atakafwidilili pele akabaa buumi butamani. Nkaambo Yahuwah taakatumina Mwanaakwe munyika kuti azyoosinganye nyika pele kwiinda muli Nguwe kuti nyika akakonzye kuvwunwa. (Bala Johane 3:16-17.)
Yahuwah wakalenga nyika yeebeka. Naakamanizya kulenga nyika mbotu eeyi akwiizuzya zintu kufumbwa cintu cibotu, mulimo uucaalizya weebeka wa Malengelo wakali wakubumba bantu bobile mucinkonzya Cakwe Mulengi.
"Alimwi Elohimu wakalenga muntu mucinkonzya cakwe.mucinkonya cokwa Elohimu wakamulenga – mwaalumi amwanakazi Walo wakabalenga." (The Scriptures, Matalikilo 1:27)
Wakamubumba mucinkonzya ca Mulengi cini! kali Omwe amuzeezo wabulemu. Kasalala alimwi katakwe kampenda mukabeela kali koonse – aaya ngaakali makanze aabulemu alimwi aawo mpaakazyila mukowa wabantu boonse.
Mpoonya ooyo mukowa wakanyonyoonwa. Saatani, "sinkondonyina" wa Yahuwah amuntu, wakasunka bazyali besu bataanzi kuti basotoke Mulawo wabulemu. Eelyo nobakateelela sikubasunka akupinduka kutobela Mulengi wabo kuya kuli sinkondonyina, kwakaba kucinca kulaa ntenda mpoonya aawo.
Mizeezo yabo ambolimvwa mumyoyo, eeyo yakabambidwe muciimo cabulemu, zyakanjila mubuzike kuli simalelo mupya ngubakateelela. Saatani. Mizeezo ambobalimvwa bantu kuzwa aciindi eeco, zyakatalika kukonzyanya akubaanga ncimbonimboni ca Saatani cisofweede.
Yakali ntenda yakavwumbu yatakali kulangilwa kujaikizya zintu zinjaanji boobu. Mangwalo alisalazyide kuti:
"Kufumbwa uucita cinyonyoono usotoka mulawo; nkaambo cinyonyoono nkusotoka mulawo." (1 Johane 3:4)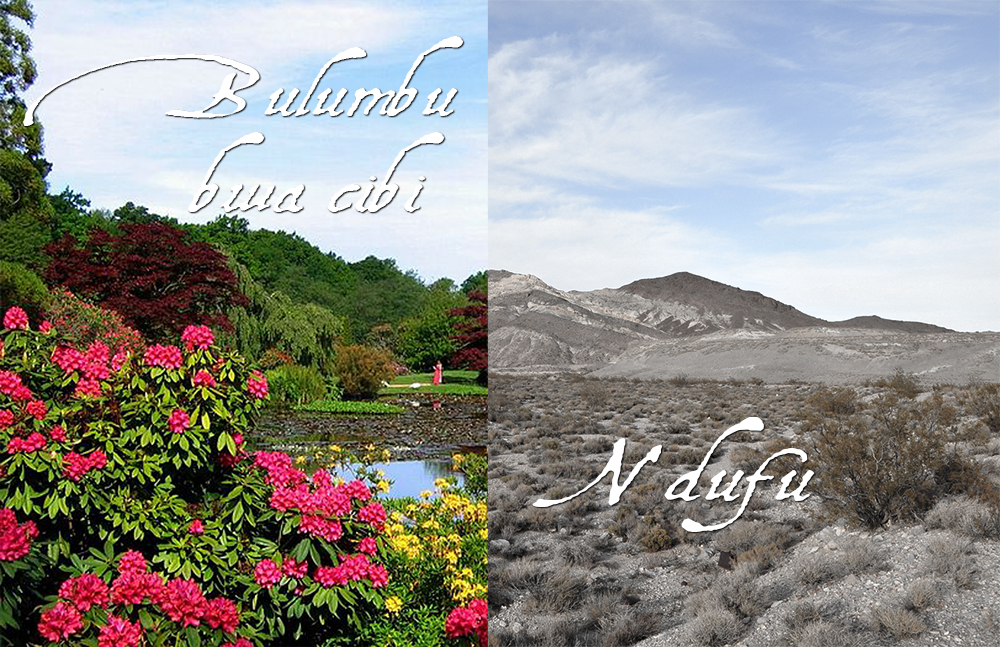 Cisubulo ca kusotoka Mulawo wabulemu, lyoonse alimwi cicili, lufu.
Nkaambo bulumbu bwa cinyonyoono ndufu, pele cipego cokwa Yahuwah mbuumi butamani kwiinda Mumunanike, Yahushua Simalelo wesu. (Bala BaLoma 6:23.)
Yahuwah a Mwanaakwe, Yahushua, bakaswaangana mucizuminano cabulemu kuti bavwune mukowa wabantu kufumbwa muulo uunga waba mukucita mulimo ooyo kuli mbabo kutegwa bavwune bantu kuzwa kubulumbu bwa cinyonyoono.
Bubotu bwa moyo wa Taata waluyando mbwakuti, nokuba kuti cilamucima cinyonyoono, pele Walo ucimuyanda mubisyi.
'Nkaambo Ime nsyekkomanini lufu lwa mubisyi,' mbwaamba Yahuwah wamakamu. Aboobo amucengulukile kuli Ndime mupone!' (Bala Ezekiya 18:32.)
Mulawo wabulemu tuukonzyi kucincwa pe. "Mulawo ulisetekene, amalailile alisetekene alimwi liluleme alimwi mabotu." (BaLoma 7:12) Mulawo ookwa Yahuwah ulileme alimwi Mulawo uusetekene uutondezya ciimo Cakwe cini. Kucinca mulawo ooyo inga kwaba kwaamba kuti Yahuwah Lwakwe ulaa kampenda.
Aboobo, Mulawo wabulemu tuukonzyi kucincwa, nokuba kuucincila kuti uvwune babisyi pe. Saatani wakalaazyi makani aaya. Aboobo wadelela akucita bumpelenge nkaambo ka Mulawo ooyu. Lufu lwa Adamu a Eve, cisubulo cakucita cinyonyoono, nikwaapa kuti mizeezo yabangele batawide mucibi badonaike akupa Saatani ciindi cakuti atamikizye Mulengi wesu kubaa lunya akuteengelela.
Pele Taata a Mwana bakalilibambide kale kuswaanganya ntenda eeyo. Kuzwa nsiku lini kuciindi cilamfu citapimmidwe, bakaliyobwede kale nzila yakubambulula ntenda eeyi. Aayo akali maseseke, takaambilizyigwa muzyuulu atalaa zyuulu zyamyaka kusikila nikwaaba ciindi ceelede.
Eeyi nzila yamaseseke yakamugambya citaambiki Saatani. Walo taakalibambide kumvwa bwiinguzi buli boobo bwakubambuluzya ntenda yakavwumbu njaakatalisya.
Saatani taakalibambide kumvwa KWEENGELELWA.
Kweengelela "nduyando lwakupegwa buyo akubedwaa luse lwa [Elohim], kasensa kazintu zibotu zyoonse nzyobatambula kuzwa kuli Nguwe bantu. . . . [nkupegwa] bululami bwa [Yahushua] ku mubisyi." (Noah Webster, American Dictionary of the English Language, 1828)
Mulengalenga woonse tiiwakaninga mvwide nokuba kubona lweengelelo kusikila ciindi eeco. Zintu zyoonse zyakacili setekene akulondoka, aboobo kwakanyina ciindi nikwakali kuyandika kuti kube lweengelelo! Kweengelela nduyando ndoteelede kupegwa, akufwidwa luse kuli Yahuwah, ooko nkwatondezya babisyi balaa mulandu.
Aatembaulwe Yahuwah, "Aawo aavwuukide cinyonyoono, akwalo kweengelela kwakakkalila mpawo." (BaLoma 5:20)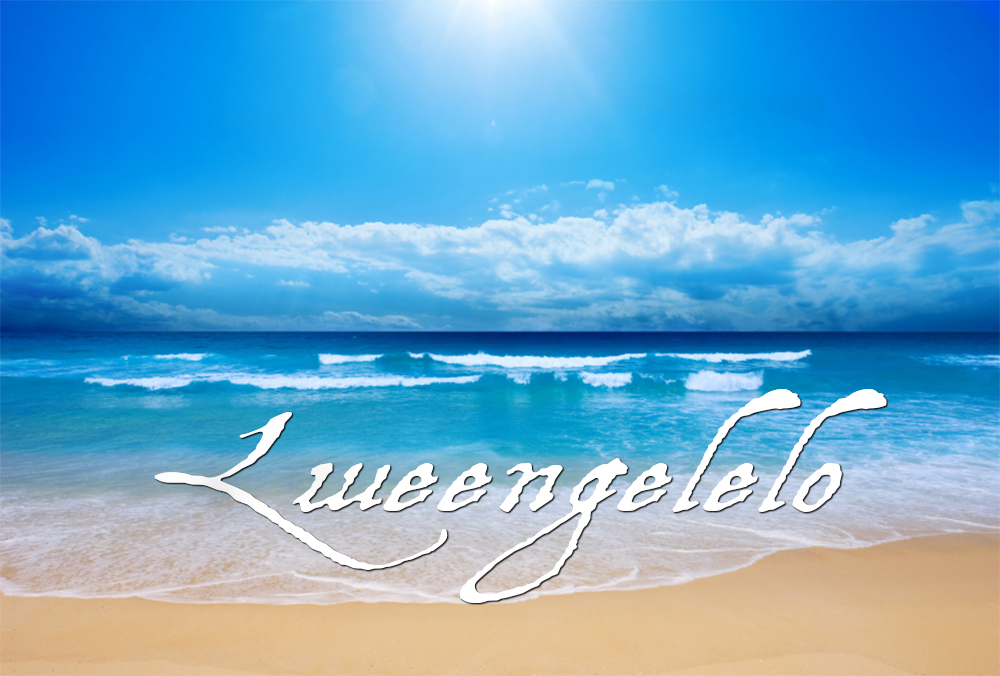 Mpoonya buyo mbucakatalika cinyonyoono, kwakaba Mufutuli. Nzila yabulemu yakubambuluzya ntenda eeyi yakali yakuti Mwanaa Yahuwah lwakwe uyoonjila akati kuti abe Nguutambula cisubulo. Yahushua wakali kuyoofwa mucibaka camuntu kutegwa muntu, anoolekeledwe zinyonyoono akuzyokololwa kuciimo ca bulemu, akakonzye kukona buumi butamani.
Yahushua, Izuba lya lya Bululami, wakaboolela kuleta mumuni mumizeezo yakasizyigwa aacinyonyoono, akuyubununa bubotu bwa ciimo ca bulemu, cilembedwe mu Mulawo ookwa Yahuwah.
"Aabo bantu bakakkede mumusinze bakabona mumuni mupati; alimwi kuli baabo bakakkede mucooko acimvwule ca lufu, mumuni wakabapasukila." (Mateyo 4:16, KJV)
Nokuba kuti Mulawo wabulemu tiiwakali kukonzya kucincwa, Luyando kuteeli lwakabamba nzila oomo Mulawo muwakakonzya kuvwuna babisyi kakwiina kucinca Mulawo . . . pele yakali nzila iidula kapati njaakalyaaba kucita Mulengi Lwakwe.
Eelyo naakabuzyigwa, Yahushua wakazubulula Mulawo woonse kaamba kuti:
"Webo weelede kuyanda Yahuwah Eloah wako amoyo wako woonse, amuya wako woonse, amuzeezo wako woonse. Ooyu ngomulawo mupati mutaanzi." (Mateyo 22:37-38)
Mpoonya Mufutuli wakayungizya kaambo keni ncaakasungwide kufwida babisyi:
"Alimwi wabili ukonzye mutaanzi, Webo weelede kuyanda mweenzinyoko mbubonya mbuli mboliyanda lwako. Atalaa milawo yobile eeyi mpaayeeme mulawo woonse abashinshimi." (Mateyo 22:39-40)
Eelyo Yahushua naakalisungula kwaaba buumi bwakwe kuti anunune basimulandu, boonse bobile Taata a Mwana bakali kutuyanda, nokuba kuti twakali muciimo cisofweede. Ooku nkokweengelelwa, kusisidwe mu Mulawo wabulemu.
"Pele Yahuwah utondezya luyando Lwakwe kuli ndiswe, mukuti eelyo nitwakacili babisyi, Yahushua wakafwida ndiswe." (BaLoma 5:8)
Yahushua nguwaatola cibaka camuntu mu lufu amubuumi. Walo wakapona buumi kateelela cakumaninina Mulawo wabulemu. Kumamanino, Walo wakatuuzya buumi Bwakwe alimwi zinyonyoono zyabantu zyakabikkwa ali Nguwe.
Wakasampaulwa akukakwa abantu, wakali muntu wamapenzi, uupenga. Wakali mbuli muntu uulisenzya. Wakasampaulwa, tiitwakamulemeka. "Kasimpe wakayumuna maciswe eesu. Wakatola mause eesu. Pele swebo twakayeeya kuti watundululwa a Yahuwah, nguwamuuma akumupenzya.

Pele wakayaswa akaambo kansotoko zyesu. Wakaumwa akaambo kazibi zyesu. Kupenga kwakwe nkukwakatweetela luumuno. Mibunda yakwe njiituponya. Swebo toonse twakali sweekede mbuli mbelele. Twakali kutobela umwi aumwi nzila yakwe mwini. Nkaako Mwami Yahuwah wakalemezya nguwe zibi zyesu toonse.
… kwiindila muluzibo lwakwe mubelesi wangu uululeme uyoolulamika banji. uyootola zibi zyabo. Nkaako njoomupa caabilo antoomwe abapati, uyooabanya zisaalo antoomwe abasintanze. Nkaambo wakatuula buumi bwakwe. Wakabalilizyigwa akataa babisyi. Wakatukka zinyonyoono zyabantu banji akutuulila babisyi. (Bala Izaya 53: 3-6, 11-12.)
Kufumbwa cinyonyoonocakacitwa amuntu wakapona atalaa nyika eeyi nokuba uuciyoopona, cakabikkwa ali Yahushua. Walo wakalimvwa kuminwa mulwi wamilandu iyaa kuyungizya kuvwula mumisela yanayika. Ooko kutunuka nkaambo ka milandu, kulendelelwa nkaambo kakuzandulwa kuzwa kuli Wisi, ncecaakosola buumi bwa Yahushua aciciingano ca Kalivali.
Makani mabotu ngakuti Yahushua taakakkalilila mucuumbwe pe! Nokuba kuti Walo wakafwa mucibaka cesu nkaambo kazibi zyesu, Walo Lwakwe takwe cibi. Aboobo, kwiinda mu Mulawo, Yahuwah wakalijisi nzila yakubusya Mwanaakwe kuzya kubuumi!
"Nkaambo kaako walo ulakonzya kubafutwida limwi aabo baswena aafwiifwi kuli Yahuwah kwiindila mulinguwe, nkaambo ulapona lyoonse kuti abakombelezezye.
Cakayandika kuti tube a Mupaizi Mupati uuli boobu uusalala, uutakwe butongo naa kampenda, uuzandwidwe kuzwa kuli basizibi, alimwi uusumpwidwe kwiinda zyoonse zyakujulu." (BaHebulayo 7:25-26)
Akaambo kamilawo ya luzubo alunyungu lwanyama yabuntu, kufumbwa mwana musankwa amusimbi ookwa Adam a Eve bakalisinganyidwe kucita cinyonyoono akutambula bulumbu bwa cinyonyoono: lufu.
Nokuba boobo, nkaambo kalufu lwa Yahushua, toonse twakapegwa ciindi cabili: ciindi cakweenegelelwa kuti tusale tobeni naa tunootobela Mulengiwesu waluyando, nokuba kuzumanana mubuzangi asinkondonyina, Saatani.
Mulimo wanzila ya Lufutuko yoonse ujatikizya zinjaanji kwiinda buyo kubbadela muulo wakunununa babisyi kuzwa munguzu zya Saatani. Usanganya KUBAMBULULA babisyi akubajokolosya muciimo cabulemu cokwa Yahuwah.
Mbweenya mbuli umwi musyomi uusyomeka mbwaakaamba: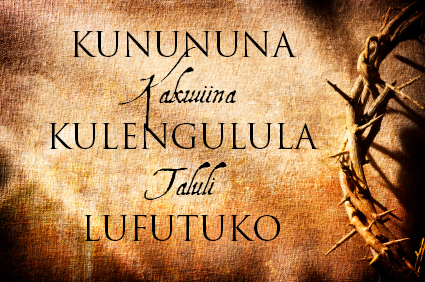 Kunununwa, pele kocili muzike waciimo cawide mucibi takuli kufutulwa kwamasimpe. Kufutulwa kumaninide kweelede kulengulula cilengwa leza bupya. Eeci cicitigwa BUYO kwiinda mu lusyomo mu Mufutuli a mu bululami Bwakwe.
Kusaanguna wakamuponya nywebo nomwakafwide nkaambo kansotoko azinyonyoono zyanu. Ciindi eeco bweende bwanu bwakalikozyenye abwabantunsi. Mwakali kutobela mweendelezi wabwami bwaluuwo, uuli muuya mubi uubeleka mubantu bataswiilili Yahuwah. Mbubonya aswebo mbotwakabede, alimwi twakali kutobela zisusi zyabuumi bwabuntunsi. Twakali kucita ziyanda mibili amizeezo yesu. Aboobo mubuzyalwe bwesu twakeelede bukali bwa Yahuwah mbubuli bamwi boonse.
Pele Yahuwah wakajisi lweengelelo lunji, alimwi wakatuyanda kapati kwiindilila. Nikuba kuti twakalifwide akaambo kazibi zyesu, wakatupa buumi antoomwe a Kilisito. Mwakafutulwa aluse lupati lwa Yahuwah. Mukuti tuli muli Yahushua Messiah, Yahuwah wakatubusya kuzwa kubafu antoomwe anguwe, eelyo wakatupa busena bwabulemu mujulu. Wakacita oobo kuti atondezye luse lwakwe lunji alweengelelo kulindiswe kwiindila muli Messiah Yahushua. Mwakafutulwa aluse lwa Yahuwah mukusyoma. Tiimwakafutulwa nkaambo kazeezyo nzimwakacita pe. Pele ncipego ca Yahuwah, kutali camilimo yanu, aboobo muntu atalikankaizyi pe. Yahuwah nguwakatulenga. Twakalengwa muli Yahushua Messiah kuti tubeleke milimo mibotu, eeyo Yahuwah njaakatubambila kale-kale kuti twiicite. (Bala BaEfeso 2:1-10.)
Kwiinda mulufu lwa Yahushua, Mulengi utalika kuba Mulengululi. Mpoomya kucinca kukondelezya kutola busena.
Eelyo notulyaaba cakumaninina kuli Yahushua, Walo upona buumi Bwakwe kwiinda muli ndiswe.
Luyando lwa Yahushua ndolutweendelezya, nkaambo tulasyoma kuti omwe wakafwida boonse, nkaambo kaako boonse bakafwa mulinguwe. Wakabafwida boonse kuti aabo bapona kabataciliponeni beni, pele baponene yooyo wakabafwida akubusigwa nkaambo kabo.
Nkaambo kaako, kuzwa sunu tatuciyeeyeli muntu kuti muntu buyo pe. Nikuba kuti twakali kuyeeyela Yahushua Messiah mbuli muntu buyo, sunu tatucimuyeeyeli boobo pe. Kuti naa muntu umwi waba muli Messiah, walengwa bupya.

Zintu zikulu-kulu zyamana, zyoonse zyaba zipya. Wacita eezi ngu Yahuwah, walo muli Messiah wakayanzana andiswe. Eelyo wakatupa mulimo wakukambauka luyanzano oolu. Tukambauka kuti muli Messiah, Yahuwah ulayanzanya bamunyika anguwe, tabali zibi zyabo. Eelyo watupa makani aaluyanzano oolu.

Tuli baiminizi ba Messiah, nkaako Yahuwah ulamukombelezya mulindiswe. Nkaambo kaako twamukomba muzina lya Yahushua Messiah kuti amuyanzane a Yahuwah. Messiah wakanyina cinyonyoono, pele Yahuwah wakabikka zinyonyoono zyesu alinguwe, kuti swebo tube balulami kuli Yahuwah. (Bala 2 Bakolinto 5:14-19, 21)
BunaKristu bwamasimpe bwami Bbaibbele buliimpene kuzwa kubupaizi buli boonse bwaa Nyika nkaambo mubuna kristu oobo lufutuko luboolela mukulyaaba kwamuntu mwini, kutali mumilimo njaakoonda amaanza aakwe.
Mbuli bana beempedwe ba Yahuwah:
Kwiinda mulusyomo, tutambula lufu lwa Yahushua mucibaka cesu.
Kwiinda mulusyomo, tutambula bululami bwa Yahushua kuti butuvwumbilile zibi atumpenda twesu.
Kwiinda mulusyomo, tuba bantu bapya, balenguludwe mucinkonzya cabulemu cokwa Yahuwah.
Kwaamba zya Mulawo ndilifwide nkaambo wandizula, eelyo ndiponena Yahuwah. Ndabona kuti ndakakankaminwa antoomwe a Messiah aciingano. Aboobo lino buumi mbwepona tabuli bwangu pe, pele mbwa Messiah uuli muli ndime. Buumi oobu mbwepona sunu mumubili mbwakusyoma Mwanaa Yahuwah, ooyo wakandiyandisya akwaaba buumi bwakwe nkaambo kangu. (Bala BaGalatiya 2:19-20.)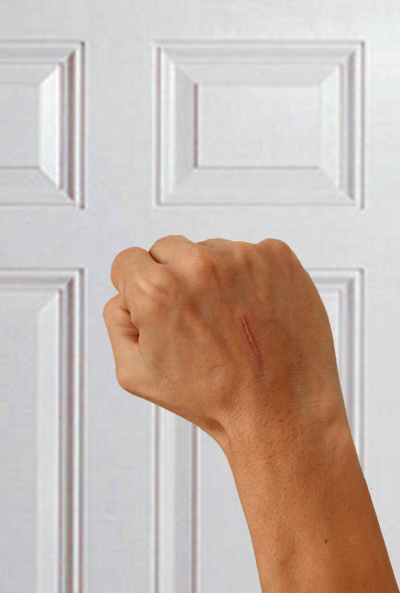 Mulawo wabulemu ulisetekene, ulasalala cakuti kuyina uukonzya kukkwanya ncuuyanda munguzu zyakwe mwini pe. Kucinca kuya kuciimo cabulemu ooko ncipego cabulemu, cipedwe baabo bacitambula kwiinda mulusyomo.
Lino taakwe mulandu kulibaabo basyoma muli Messiah. Nendisololelwa a Muuya Uusalala uuleta buumi muli Messiah, ndaangununwa kukusololelwa azinyonyoono zileta lufu. Eezyo Mulawo nguzyakakacilwa, nkaambo kakuti bukkale bwabantu bwakali kuulesya, Leza wakazicita, wakazicita Yahuwah naakatuma Mwanaakwe mumubili uuli mbuli wesu tobantunsi kuti azunde zinyonyoono. Yahuwah wakanyonyoona nguzu zyabubi mulindiswe kuti zyaamba Mulawo zilondoke mulindiswe. Nkaako tatweendi mbuli bantunsi, pele tulasololelwa a Muuya Uusalala. (Bala BaLoma 8:1-4.)
Yahuwah wakatuma Mwanaakwe kuzwa Kujulu kuti azyoofutule nduwe. Aboobo, "kokkazyika camba mucintu eeci, kuti Walo wakatalisya mulimo mubotu mukati muli nduwe uyoozumanana mulimo kusikila mubuzuba bwa Yahushua." (Bafilipo 1:6)
Camana ciindi alimwi ciindi ca lweengelelo cilaafwi kujalwa. Lino lwiito lwakutambwa nolucimvwuka, kosala kulyaaba zyoonse zyako ku Munununi. Walo uyookutambula yebo mbuli Mwanaakwe musankwa, Mwanaakwe musimbi akukubambulula muciimo Cakwe cabulemu.
"Buno buzuba, kuti mwalimvwa Jwi lyakwe, mutayumyi moyo yenu..." (BaHebulayo 3:7-8, NKJV)
"Langa, ndiliimvwi amulyango ndakonkomona, kuti naa muntu wamvwa jwi Lyangu akundijulila, ndanjila muŋanda yakwe, walo andime tulalida antoomwe." (Ciyubunuzyo 3:20, NKJV)
Twakukomba, omuyandwa, kwaaba zyoonse zyako kuli Yahushua. Komuyanda mbweenya mbaakakupa luyando cakulilekela kakwiina muulo kuli nduwe. Kulisisya kuli Nguwe akukwabilile. Kunyina kukkomana aluumuno lwiinda waawo!
"Alimwi eeci ncecisyomyo Walo ncaakasyomya kuli ndiswe—buumi butamani." (1 Johane 2:25, NKJV)
Kusala nkukwako...