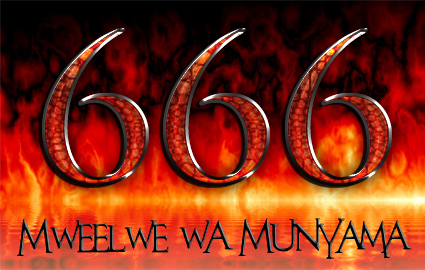 Kuzwa nokwakatalika kuba tubungabunga tusisikizya kucita zilengwa zibyaabi, lyoonse kuli milumbe yamaseseke iisisidwe. Kufumbwa nzila iibelesyegwa kusisikizya nokuba kutambaika maanza, amaambila mbali aasisidwe ncaayiminina nokuba myeelwe yamaseseke yiiminina zintu zitazyibidwe, lyoonse cintu cikanzidwe muziyanza eezyo ncakutumina milumbe kuli baabo balikke basangene nkamu akulesya buleya kuzyiba caambwa mumilumbe eeyo. Ooto tubunga tulisisikizya tulaa makanze aayo bantu banji ngobakonzya kusesemwa akukakatila kulesya kuti nibalizyi alimwi kuti balo nibali kukonzya kucita oobo.
Bunji bwatubunga twamaseseke twakazyila kumisela yansiku, myaanda nokuba zyuulu zyamyaka musyule lyaciindi. Aabo basangene tubunga ooto, babeleka milimo iitandila kumanizya makanze aankamu yoonse, alimwi bakanjilauka kale mumfulumende, mumakwebo amumali amwalo. Bami, abasololi bazisi, abamwi balupatipati bakajaigwa azigwebenga zyatubunga ooto; azyalo nkondo zyakatila bulowa kapati, zyakalwanwa – zyoonse eezyo zyakali nzila zyakutonkela kumbele makanze aabantu basyoonto balisumpula kubaa nguzu atalaa bantunyina boonse.
Aabo balaa luzyibo oolu, baliyoowede kapati. Musololi wacisi ca Amelika, Woodrow Wilson, wakali buzyi busofwaazi oobu. Walo mu 1913, wakati: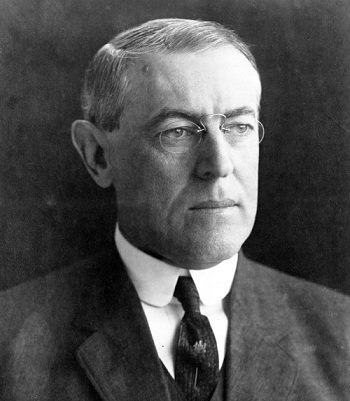 Muleli wacisi ca Amelika Woodrow Wilson
Eeci cisi cipati cilaa makwebo aasumpukide, cileendelezyegwa kwiinda muzikwelete. Eezyo zikwelete zileendelezyegwa camaseseke. Buumi bwacisi, aboobo, amilimo njotubeleka yoonse, zili mumaanza aabantu basyoonto bongaye...[Swebo] lino twakaba cisi ciinda kubija kulelwa munzila yabusofwaazi, cisi ciinda kunyonaunwa akudyaamininwa akataa zisi zisumpukide munyika-— tatucili mfulumende iisalwa kwiinda mukulisalila kwabantu pe, pele tulimfulumende iibambidwe amizeezo njobayandisya bantu basyoonto buyo badyaaminide cisi. ... Kuzwa Ime nindakanjila mu mapolitikisi, ndakaambilwa mukaziziizi imwi mizeezo yabantu baindene ziindi zinjaanji. Bamwi bantu balaa nguzu kapati mumakwebo aakubamba zintu mucisi ca Amelika , baliyoowede muntu umwi, nokuba cintu cimwi. Balalibilika kuti kuli nguzu ziliko kulubazu kumwi, eezyo nguzu zikobeledwe cabucenjezu, zilangilizya, alimwi zinjilaukide mumasena manjaanji, zikkwene, alimwi zisungilizya bantu kapati cakuti, tacili cintu cibotu kuti muntu apozye nokuba majwi kumulomo wakwe aakusampaula nguzu eezyo.1
Saatani wakabeleka kwiinda munguzu zyabantu basofweede munyika, aabo baswaangene muzyooko zyanyika yoonse, nkaambo kuzwa ciindi cansiku, balabeleka, kabotu-kabotu mumusinze, kumwi cuulu camyaka comwe-comwe nociyaa kwiinda, kuti bayakilile lukamantano oolo walo ndwayoobelesya kulwana Bulelo bwa Kujulu ciindi camamanino . Nokuba boobo,
Ijwi lyokwa [Yahuwah] ndizumi, lilaanguzu, alimwi lilabosya kwiinda cceba likwengedwe kumabazu obile, kaliyasa akukwamuna akataa muya wamuntu amuzimo, akwaandaanya mafuwa amooma, alimwi lilizyi kale mizeezo yoonse azintu zili mumoyo wamuntu. Kunyina cintu cilengedwe eeco citabwenwe mumeso aakwe: pele zyoonse zintu zilaantangalala alimwi zilibwenwe mumeso aakwe. (BaHebulayo 4:12, 13, KJV2)
Yahuwah ulizyi zyoonse alimwi ulizibwene zintu zyoonse. "Nkaambo kunyina cintu camaseseke, eeco citakalibonyi; nokuba cintu cisisidwe, eeco citakazyibwi naa citakaletwi antangalala." (Luka 8:17) Muluzyalo Lwakwe kubantu aabo bayoopona mumazuba aamamanino mumusela wanyika, Walo wakaganta musyobo wanguzu zisofweede ooyo uutaaluka kuzwa nsiku lini kuti: "Mboobu busongo. Ooyo uteelela abalile mweelwe wamunyama, nkaambo ooyo ngomweelwe wa muntu: Namba yakwe ngu 666." (Ciyubunuzyo 13:18, NKJV)
Nokuba kuti Mangwalo azwide mikonzyanyo minjaanji, "666" tuuli mweelwe wakazyila mumulumbe wa Kujulu pe. Pele, mweelwe wansiku kapati ooyo wakalaa mulimo akataa bantu aabo bakasangene kukomba mituni. Eeyi namba yiiminina nguzu eezyo zyakabambene cilongwe aSaatani mukuzangila Julu. Mwami Yahuwah wakayubununa kuti kwiinda munguzu eezi, Saatani wakabeleka kwazyuulu zyamyaka alimwi uyoobbuka akulisumpula kumamanino aaciindi.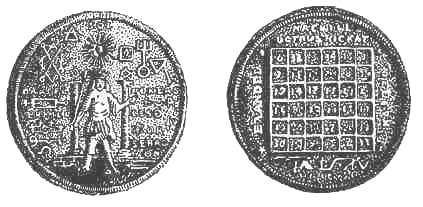 Nkaya zili mu Ciyobwedo ku Berlin. Zifwanikiso zyamu 1910.
Bantu bacita ziyanza zyabulozi mazubaano, mbweenya mbuli bakomba mituni bansiku, babelesya namba amilumbe "yamaseseke" kuti banjilwe nguzu zyamizimo abasangu. Muukubelesya namba kwamusyobo ooyu oomo mwakazyila caando ca 666. Bapaizi bakomba mituni bakali kusama nkaya zyalubulo ziitwa kuti Sigilla Solis, naa "caando ca zuba."
Eezi nkaya zyakali kusamwa abapaizi bakomba mituni, alimwi zyakajisi myeelwe kuzwa a 1 kusikila a 36. Kwiinda mu namba eezyi, balo bakali kusonda akukonzya kwaamba kufumbwa cintu cizya kumbelaa myaka. Eezi nkaya zyakabambidwe aagolide, kumwi musyobo wamungunga waji kuuli musyobo wiiminina zuba. Eelyo nizyakali kunyamunwa nkaya eezyo, zyakalizambaidwe mutulembo twamungunga waji atwalo, nkaambo kwakali kusyomwa kuti ooyo uujisi nkaya zyamusyobo ooyo inga watambula nguzu zinjaanji zyamizimo zimugwasyilila kwiinda kunkaya zyagolide eezyo.3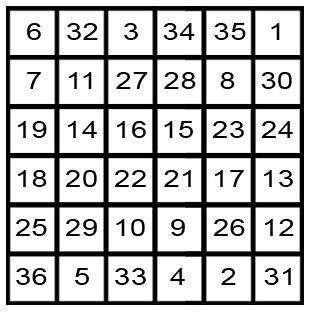 Cifwanikiso ceengedwe cibelesya myeelwe yamazubaano.
Atalaa ciganto ca Sigilla Solis, kwakali milongo yamyeengwe yakeengedwe akulembwa namba mukati zili 1 kusikila ku 36. Mumulongo omwe-omwe, kuti muntu wasanganya namba zyakalembedwe oomo, zyakeelede kupa antoomwe 111. Milongo iili cisambomwe ya 111 yakali kupa antoomwe 666, naa 6 X 111 = 666. Eeyi namba, yakazyila kubupaizi bwamaseseke bwaku Summer aku Bbabbuloni, alimwi lino yakatusikila kwiinda ciindi cilamfu loko, kiiciiminina cintu nceenya buyo kuli baabo baizyi kabotu. Nkakaambo keni aako Mwami Yahuwah ncaakapeda namba ya 666 mu Ciyubunuzyo kuti ncecitondezyo canguzu zyabupaizi bwakali kupenzya nsiku; alimwi eezyo nguzu ziyoosumpuka kumamanino aaciindi akusyaanikizya bantu boonse kuti batobele bupaizi bwamituni.
Mumilaka minjaanji yansiku, mabala akalipedwe mpindu ya mweelwe. BaLoma bakalizyibidwe kucita ciyanza eeci, nokuba kuti bakajisi buyo mabala aali cisambomwe ngobakapede myeelwe. Johane ulisalazyide kuti: "Ooyo mweelwe wamunyama . . . nje namba yamuntu: Mweelwe wakwe ngu 666."(Ciyubunuzyo 13:18) Eeyi namba ilajanwa atalaa mutwe wacuuno eeco poopo ncataminina kukkala alikke, alimwi ililembedwe atalaa mushini ookwa poopo kuti: Vicarius Filii Dei. Eeco ciiminina kuti, "Uuli mucibaka ca Mwanaa Leza." Eelyo aayo mabala aajisi mpindu yamweelwe naasanganyigwa antoomwe, mweelwe uujanwa ngu 666: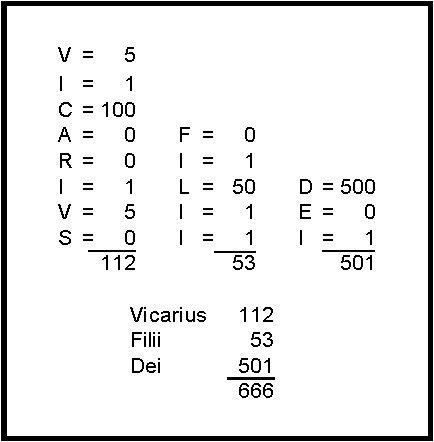 Nokuba kuti eeyi namba izyila kuciindi cansiku kapati, bapoopo bakatalika kubelesya mutwe wacuuno ooyo mumusela walusele eelyo nibakabbidikizya kulembulula cilembedwe kuti Caabilo cokwa Constantine, akutaminina kuti eeco ncecakabapa nguzu zyakukona zyabwaapositolo kuzwa kuli "Petulo." Eeci cipepa cakazuminwa munkamu yeendelezya cikombelo, akusanganyigwa mumulawo wabu Katolika bwaku Loma kwiinda muli Gratian, alimwi akukwabililwa munguzu zyamulawo aakale a Poopo Gregory XIII; cakaambilizyigwa a sicikolo wazintu zyamisela muna Katolika Lucius Ferraris, ooyo wakatondezya kuti eeci cipepa cakali cakubejelezya buyo nkaambo cakapindaulwa kuzwa kuli cakalembedwe citaanzi.
Ut sicut Beatus Petrus in terris Vicarius Filii Dei fuitconstitutus, ita et Pontifices eius successores in terris principatuspotestatem amplius, quam terrenae imperialis nostrae serenitatis mansuetudohaber videtur" Lucius Ferraris,Prompta Biblietheca, (cakalembwa mu 1890), art, "Papa," II, Vol. VI, p. 43.
Lino, kobala anselelo aawa mpocisanduludwe mbocilembedwe mu Cikuwa eeci cilembedwe muci Latini, alimwi cakazwa Mumulawo wa Gratian, ooyo ngonga wayibaluka kuti, baamba kuti wakalembwa aa Constantine Mupati:
Mbuli Petulo uulelekedwe mbwaakali kulanganyigwa kuti wakali yooyo Uuli mucibaka ca Mwanaa Leza atalaa nyika, abalo bapoopo baiminina mwaapositolo mupati ooyo, beelede kulijanina nguzu kuzwa kuli ndiswe abulelo bwesu zipati kwiinda mbotulipeekezya bwami bwesu bwaanyika. Christopher B. Coleman, Cakalembwa a Lorenzo Valla mukwaambilizya Caabilo cokwa Constantine, p. 13.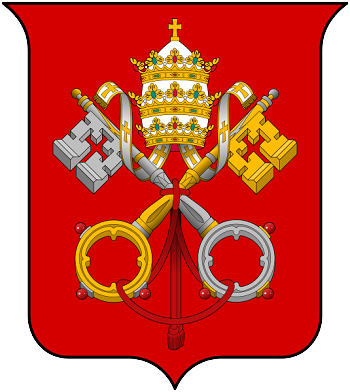 Mumyaka yamusela mutaanzi kuzwa ciindi naakali kupona anyika Yahushua, Cikombelo ca Katolika cakakomena akubaa nguzu ampuwo kapati. Kwakacitika boobo nkaambo cikombelo eeco cakatalika kusandula bantu bakomba mituni kuti basangane bunakristu. Mpoonya cakabwezelezya amazina aamituni akwaapa mazina aacina "Kristu". Eeci ncintu cilemu ncobeni. BunaKristu tiibwakumbatila kukomba mituni pe. Pele kukomba mituni, kakuzwide malweza abusofwaazi, kwakaide kupegwa mazina aacina Kristu akwaamba kuti mbo Bunakristu. Eeci ncecakapa Bbishopo waku Loma kubaa nguzu atalaa BanaKristu abakomba mutuni antoomwe, nkaambo walo nguwaababunganya antoomwe mubupaizi bomwe bwiitwa kuti BunaKristu.
Lino mukati ka Bukatolika bwaku Loma, poopo ulaa "zijuzyo zyobile". Eezi zijuzyo zilalibonya atalaa ciganto cokwa poopo kaziiminina "zijuzyo zyokwa Petulo."
Tacili cintu cikatazya kubona nzila bantu Bakomba Mituni mbobakonzya kweela-ela cakuliyandila munsaa poopo kuzwa ciindi eelyo nibakamvwa nguwe nkwalidunda kuti wakabaa nguzu nkaambo ujisi makkii ookwa Petulo. Aayo makkii ngajisi Poopo kwategwa akali makkii aa "Petulo" ooyo wakazyibidwe kubaa mpuwo akataa Bakomba Mituni kuti wakasangene mu Maseseke aaci Chalodiyani . . . . Alimwi kwakali "Petulo umwi ku Loma ooyo wakakkede acuuno cabusolozi mu Bupaizi bwa mituni. Ooyo mupaizi wakali kusandulula Maseseke kuli baabo bakali kusangana nkamu, zimwi ziindi wakali kwiitwa zina lyaci Giliki kuti Hierophanti; pele mumulaka wamuminzi waci Chalodiyani, mulaka wini wa Maseseke, imutwe wacuuno cakwe wakali kwaambwa kakwiina kusinizya kuti ngu "Petulo" – nkokuti., "musanduluzi."4
Ooku kujatanya poopo kubukombi bwa mituni nkokucili amumazubaano alimwi mbobukombi bwa mituni busisidwe mu BunaKristu oobo Mwami Yahuwah mbwayubununa mu Ciyubunuzyo kuti buyooba nguzu zya mfulumende iilwana basalali mumazuba aazya kumbele. Kwiinda mukupa kucenjezya kuti "inamba yamuntu" ngu 666, Yahuwah wakagaminide kutondezya nguzu zyamfulumende iiyoosya eeyo.
[Kuli buyo] bumboni bupati kuti, muzisi ziyaamukene kulaale, azimwi zili kulaale amunzi wa Loma, aaya makkii ookwa Petulo azyibidwe kuti akatalisyilwa mu Bakomba mituni kutali buyo kuti akali "Makkii ookwa Petulo," pele kuti akali makkii aajatikizya Petulo waku Loma. . . . Ooyo mutwe wacuuno wakalaa mpindu kapati cakuti Poopo taakayanda kuti awiinde muvwi kumbali pe . . . Nkabela Poopo naakazyibilana aBupaizi bwa Bakomba mituni; alimwi abalo bakomba mituni nibakanjila mubulelo bwakwe . . . kumamanino, ninzi acimwi ncaakali kunga wayandisya kuti cimugwasyilizye kukamantanya Bukombi bwa Mituni a BunaKristu, pele buyo cintu cakulipeekezya kuti ooyo "Petulo waku Loma Uukomba mituni, antoomwe amakkii aakwe, wakali kwiiminina Petulo waku Loma", akuti ooyo ngo mwaapositolo wini Mufutuli Jeesu Kristu ngwaakapa "makkii aabulelo bwakujulu"?
Kuzwa mukupelengusya akupalanganya mabala manjaanji, bantu azintu zyakali mutwaambo tunjaanji, zintu zyoonse zyakaide kuba muvwelevwele cakuti cakaba cintu cikopa mizeezo; Kukomba mituni a Buna Kristu zyakanjilaukana akupilingana, cakuti kufumbwa cintu ncaakakanzide kucita mupaizi uusofweede wakali kukonzya kucicita kakwiina uumulesya; aboobo, lino kubana Kristu aabo boofweede akwaalilwa kubona buzangi oobo, Poopo wakaba ngo wiiminina Petulo mwaapositolo, kumwi kulubazu lwa Bakomba mituni, walo wakali kwiimnina Petulo, ooyo wakali kupandulula Maseseke aakalaa mpuwo kapati.5
Lino mbuli mbwaakakona"makkii ookwa Petulo", poopo ngomusololi alikke luzutu wa Maseseke aaku Bbabbuloni. Ncobeni, Ciyununuzyo 17:5 caambilizya nzila yakukomba mituni eeyo yaambwa maazubaano kuti Mbuna Kristu, kuti ngo "Bbabbuloni wa Maseseke."
Ncintu cizyibidwe kapati muCikombelo ca Katolika caku Loma kuti ooku kulipeekezya kubaa nguzu kujaninwa buyo atalaa kutaminina kuti, eeci cikombelo cakacinca buzuba bwakukomba kuzwa ku Nsabata kuya ku Nsondo. Cimwi cakalembwa ca bukatolika cakalaa matwanga aakuti:
Balo [basikutongooka] bayeeya kuti mulimo wabo ngwakubamba Nsondo akwiisetekanya. Ino nkaambo nzi ncobayeeyela boobo? Nkaambo Cikombelo ca Katolika mbocibaambila kucita oobo. Kunyina akaambo kambi ncobacitila boobo . . . Kubamba Nsondo aboobo wakaba mulawo wabupaizi wakubamba Nsabata . . . Aboobo ooyo wakabamba Mulawo wa Nsondo . . . Ncikombelo ca Katolika.6
Ciyubunuzyo ciyubununa kuti nkondo yamamanino akataa nguzu zyamusinze a Bulelo bwa Kujulu, iyoobeda atalaa makani aakupaila. Ooyo munyama ulaa namba ya 666,
"Wakalaa nguzu zyakupa cibumbwa camunyama, kuti eeco cibumbwa cikonzye kukanana, akulailila kuti boonse aabo batakombi cinkonzya camunyama beelede kujayigwa. Munyama wabili wakazumizigwa kuti ape buumi kumutuni wamunyama mutaanzi, kutegwa ukonzye kwaambaula akujaya boonse aabo bataukombi. Munyama ooyu wakacita kuti bantu boonse balemenede abasaukide, bavwubi abacete, bazyale abazike, basimbwe kumaanza aalulyo naa ankumo zyabo. Taakwe muntu wakali kukonzya kuula naa kuulisya ccita kuti kajisi cisimbo eeci. Cisimbo cakwe ndizina lyamunyama mutaanzi, naa bulembe bwazina lyakwe.
Eeci nciiyo ciyandika kubaa busongo. Kufumbwa musongo ulakonzya kuziba cisimbo camunyama eeci ncocaamba, nkaambo cisimbo ciiminina zina lyamuntu. Cisimbo cakwe eeci myaanda iili cisambomwe amakumi aali cisambomwe acisambomwe"(Ciyubunuzyo 13:15-18)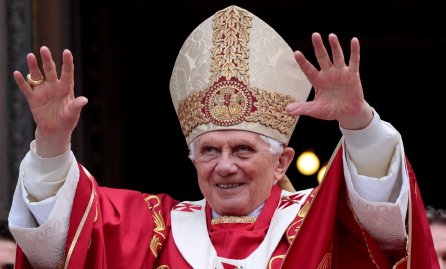 Eeci cibalo ciyubununa kuti Cikombelo Cakatolika caku Loma, apoopo musololi waco mbwali nguukonede maseseke aabupaizi bwaku Bbabbuloni, ciyokweendelezya nyika yoonse kwiinda mu bunaKristu. Boonse bantu batakazumini kweendelezyegwa, bayookasyigwa kuula akuuzya, mukuya kwaciindi bayoosingwa lufu.
Mumyaka yakainda iili 200, Cikombelo ca Katolika tiicakalaa busololi munyika mbuli mbucakabede mumisela yakainda musyule. Bantu banjaanji bakatalika kudonaika akulibuzyabuzya kuti naateesyi kulubizya kutaminina kampango ka Mangwalo aako kaambilizya poopo abulelo bwakwe. Nokuba boobo, kuli kaambyo kansiku kapati aako kaamba kuti: "Ooyo weendelezya kkalenda, nguuyendelezya nyika."
Mazubaano, nyika yoonse yeendelezya milimo, zikolo, mazuba aakulyookezya amazuba aakukomba kwiinda mukutobela kkalenda eelyo lyakaanzwa a Cikombelo ca Katolika caku Loma. Eelyo kkalenda liitwa kuti "ndina Gregory" nkaambo lyakabambwa muciindi ca Poopo Gregory XIII. Kukomba mituni kulidumide atalaa nyika amukati ka Bukatolika amwalo. Mu Bunakristu, momwiindide citaambiki kucengwa.
Kutegwa Bakomba Mituni bakamantane a Banakristu, munzi wa Loma wakabweza ntaamu iitobela kuti utonkela makanze aayo mukuswaanganya mapobwe aa Buna Kristu amapobwe aa Bakomba Mituni, alimwi kwiinda munzila yabumpelenge kupilinganya akupindaula kkalenda, eeco tiicakali cintu cikatazya kucita cakuswaanganya BanaKristu a Bakomba mizimo – nkaambo Buna Kristu lino bwakalizyibide kale kukomba zibumbwa amituni . . . aboobo bakajatana mumaanza akweendela antoomwe.7
Nokuba kuti BaJuuda abasikutongooka banjaanji balizyi kuti poopo takwe nguzu ncobeni zyakucinca Nsabata ya Mwami Yahuwah, akulyaanzila buzuba bwakwe mwini bwakukomba mu Nsondo, aaba mbabantu mbeenya bacengedwe mukuyeeyela kuti buzuba bwa Mujibelo oobo bujanwa mukkalenda lina Gregory kuti nje Nsabata yamasimpe yabuzuba bwaciloba ya Mangwalo. Boonse aabo baccilila mazuba aakukomba kababelesya kkalenda lina Poopo nanka lina Gregory, tabakubwene kuti baluungwidwe maanu, nkaambo bakomba mumazuba aakukomba zibumbwa amituni akulemekezya baleza bakafwalwa!
Mujibelo, mbuzuba bwakaulikwa zina lya "Saturn," ooyo leza wiinda kubaa nyota yabulowa akataa baleza bamituni boonse. Aaya ngamaseseke aasisidwe akataa bupaizi bwamaseseke bwakukomba mituni. Kukomba Mujibelo / mu Buzuba bwa Saturn, nkulemekezya Saatani, ooyo wakatalisya buzangi boonse abupaizi bwakukomba mituni.
Ibbala lya Saturn alya Maseseke, aaya obile mabala aamulaka waci Chaldeani, alimwi mabala aayendelana ncaayiminina. Mbuli bbala lya Maseseke mbolyaambilizya nzila iisisidwe, alyalo bbala lya Saturn lyaambilizya leza Uusisidwe. Kuli baabo basangene mubupaizi oobo bwamaseseke, ooyo leza uliyubunudwe; pele kuli bamwi boonse batasangene bupaizi oobo, ulisisidwe. Lino, izina lya Saturn muci Chaldee lipozomokwa kwaambwa kuti Sat?r; pele, mbuli sicikolo uuli woonse wiiya mulaka waci Chaldee mbwazyi kale, eeli bbala lilaa mabala one buyo kuti – St?r . . .
. . .[Poopo] . . . ngosilutwe wiiminina Saturn, namba ya Poopo, mbuli mbwali musololi wa Maseseke aaBusofwaazi, ngu 666. Pele makani aciya kumbele kusikila waawa, . . . izina litaanzi lyamunzi wa Loma alyalo lyakali lyakuti Saturnia, nkokuti "munzi wa Saturn." . . . Aboobo, nkabela, Poopo . . . ngomuntu uucipona alikke wiiminina Saturn mutaanzi kusikila buzuba buno, alimwi ucilela mumunzi ngweenya uuyakidwe atalaa malundu aali ciloba ooko Saturn waba Loma nkwaakali kulelela; alimwi, kuleka buyo munzi ooyo, acalo cisi ca Italy " cakali kwiitwa zina lyakwe," cakali kwiitwa kuti "inyika ya Saturnia."8
Bantu BOONSE bakomba kutobezya kkalenda lyabakomba mituni balemekezya Saatani, kunyina makani kuti naa bakomba mu Nsondo, Mujibelo nanka kuti baunka kuyookomba ku Mosque muli Bwasanu. Kutegwa muntu alemekezye Mulengi camasimpe, walo weelede kumukomba mubuzuba bwaciloba bwa Nsabata oobo Walo mbwaakasalila, akubelesya nzila yakubalila mazuba eeyo njaakamba akwaanzika mumweenya wakujulu: kkalenda libelesya zuba amwezi antoomwe.
Lino, lwakusikila lwiito lwabulemu mukwesu lwakucenjezya nduwe:
"Wakapozomoka wakati,"Amusyome Yahuwah akumupa bulemu, nkaambo ciindi nceelede kubeteka bantu casika! Amumukombe ooyo wakalenga julu, nyika, lwizi, atusensa twamaanzi!" Eelyo mungelo wabili wakatobela yooyo mutaanzi, kumwi kati, "Wawa, wawa Bbabbuloni munzi mupati! Wakacita kuti bantu boonse banywe waini wakwe wamamambe! . (Kobala Ciyubunuzyo 14:7, 8.)
Bbabbuloni Maseseke, antoomwe akkalenda lyamazubaano amazuba aakukomba aajanwa muli ndilyo, uliwide. Wakawa eelyo nilwaayubununwa akujokolosyegwa luzyibo lwa kkalenda lyamasimpe aNsabata ya Mwami Yahuwah.
Mangwalo ayubununa kuti musela wamamanino uyootembaula Mulengi kwiinda mukubamba milawo Yakwe YOONSE kusanganya antoomwe akukomba mubuzuba bwaciloba bwa kkalenda lyamu Bbaibbele. Aabo basweekede bayokwiingaila akutobela nguzu zyamfulumende zyamunyama 666 waCikombelo ca Katolika caku Loma alimwi bayoosweekelwa buumi butamani.
Kosala buno buzuba webo ngotiikutaukile kutegwa cileleko caambilizyigwe kacijatikizya nduwe kuti:"Ndoolu lubikkililo lwa basaante; mbaaba babamba milawo yokwa Yahuwah alimwi balaa alusyomo muli Yahushua." (Kobala Ciyubunuzyo 14:12.)
---
1 Woodrow Wilson, TheNew Freedom: A Call for the Emancipation of the Generous Energies of a People,(New York: Doubleday, Page & Co.), 1913.
2 Woonse Mangwalo aalembedwe mucibalo atala aawa, akajanwa kuzwa muBbaibbele lyaciindi ca Mwami Jakobo pele buyo kuti kwaambwa bumbi.
3 Roy Allen Anderson, Unfoldingthe Revelation. Kobala mumapeeji 125-127.
4 Alexander Hislop, TheTwo Babylons, p. 208.
5 Hislop, ibid.,pp. 208-210.
6 Ecclesiastical Review, Mulumi, 1914.
7 Hislop, op.cit., p. 105.
8 Hislop, ibid.,pp. 269-270.