Kuli kaambyo kakaindi kaamba kuti: "Mbweenya zintu mbozyeenda mucikombelo, amwalo munyika mbozyeenda." Aaya ngamasimpe ncobeni mbozyeeenda zintu mumusela wamamanino uupona kumagolelo aaciindi. Mufutuli wakakonzyanisya mamanino aaciindi ku ciindi nyika niyakali munsaa muyoba ookwa Noah, eelyo naakati:
Mbubonya mbuli mbucakabede mumazuba aa Nowa, akuboola kwa Mwanaa Muntu mbokuyooba. Nkaambo mumazuba aa Nowa maanzi naatakana paya, bakali kulya akunywa akukwata akukwatisyigwa, mane do buzuba oobo Nowa naakanjila mubwato. Taakwe ncibakazyi kusikila maanzi naakabalobya boonse. Mbubonya oobo mbokuyooba kukuboola kwa Mwanaa Muntu. (Mateyo 24:37-39, NKJV1)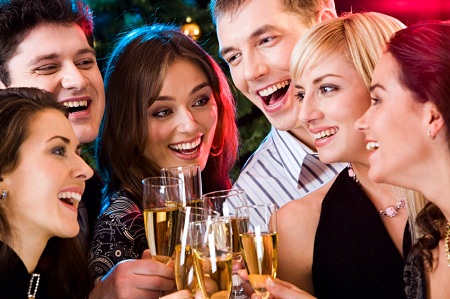 Nyika niyakali munsaa kunjila muyoba, bantu bakajatide maanka kulikkomanisya muzintu zyaanyika: kulya kunywa cabuyamba, kucita cisaaza kalilekele – boonse tiibakakubwene zintu zyabulemu mpozyakateene kweenda. Eeci ncecili masimpe mubweende bwa nyika mazubaano. Makunga aabantu akalutila mumakani aa kulyaalya, kucitaana zitondwa zili buti, kuyandisya zintu zyakusobanya – kufumbwa cintu alimwi zintu zyoonse nzya "kulikkomanisya" kumwi kabafwinyina meso kukasimpe kakuti nyika ilaafwi kusika kumagolelo.
Cikombelo ca ekklesia eeco cizwa mumisyobo yakulikkomanisya kwaanyika, mbweenya mbuli nyika yamazubaano, acalo ciloofweede kulanganya bweende bwazintu zya bulemu. Cakaalilwa kuti cibe mumuni wanyika, alimwi nokuba kuti cilaa "mpuwo yakuba bunakristu", cileendelana azintu zyaanyika. Yahuwah wakalizyi kuti cikombelo ca ekklesia camusela wamamanino cinikoofweede kulanganya ciimo caco mu moza. Muluzyalo Lwakwe, Walo wakapa kucenjezya mumulumbe mupati ooyo boonse ngobeelede kuteelela:
Ikaambo keni ncotubelesyela bbala lya Ekklesia muzibalo nzyotulemba munkamu ya WLC kutali lyakuti cikombelo, nkakuti ibbala lyakuti "cikombelo" taligaminini bwini kwaambwa ncoliiminina bbala litaanzi lya ci Giliki lyakuti, "Ekklesia." Mucizuminano Cipya coonse, Ekklesia ndibbala lyaambilizya baabo Bakaitilwa Kuzwa Anze. Ibbala lyakuti "cikombelo," lyaamba buyo kabunga kabantu, aboobo ndibbala lyakalubizya kusandululwa alimwi tiilyakeelede kubelesyegwa. Bana-Kristu mbambabo ncobeni aabo Bakaitilwa Kuzwa Anze. Basikwiiya bamasimpe bokwa Yahushua mbambabo ncobeni Bakaitilwa Kuzwa Anze kuzwida mumbungano zyabupaizi busofweede bwamu Bbabbiloni. Eelyo nolumvwugwa lwiito lwakutija munzi wa Bbabbuloni, kucinyina muntu uuceelede kupilukila kuzikombelo zyaku Bbabbuloni amisyobo yabupaizi bwankuko:
Mutumwa waku Laodisiya mulembele boobu:
"Ngaaya makani aamba yooyo uuli ngo Ameni, kamboni uusyomeka, wakasimpe. Walo ngomatalikilo aazintu Leza nzyaakalenga. Ulati, ndiliizyi milimo yako mboyibede, totontoli alimwi topyi. Nicabota kuti nooli kutontola naa kupya. Aboobo mukuti ukasaala buyo, ndakuswiidila ansi." (Ciyubunuzyo 3:14-16)
(Munzila yakufubaala) cintu cuusisya mukucenjezya ooku ncakuti, bantu banji basinka matwi akusulaika mulumbe wa Laodicea ooyu, balaubbodweedwa lyoonse kumwi kabazuunyene kwaamba kuti tuujatikizyi mbabo pe. Kucenjezya kwa bulemu bwa kujulu kupandulula cintu cini Mwami Yahuwah ncaambila kuti ciimo cabo cilasesemya: "Nkaambo webo ulyaamba kuti 'Ime ndivwubide, ndaalubono lunji, alimwi kunyina ncebulide' – pele tolibwene kuti ulipengede, uli mucete, ulaa mantanda." (Ciyubunuzyo 3:17)
Kuti muntu wavwelanya meenda aabila ameenda aatontola, cintu citobela waawo ncakuti aayo meenda taacinootontoli nokuba kupya pele aluubukide akuvwundausya mbuli meenda aakasaala. Cikombelo ca ekklesia camusela wamamanino cilaa milimo iipya kapati. Balo nokuba akataa mvwiki baunka "kucikombelo" kuyoopaila. Bagwasyilila milimo minjaanji kubelesya mali ngobasangila. Bakkala miswaangano ya evangeli aya kugwasyilizya bantu kuti baleke kufweba. Balipeekezya kuyandisya kucita milimo mibotu . . . pele myoyo yabo ilatontola kuti sikoo. Milimo yabo "iipya"njobabeleka tiili milimo yaluyando kuli Taata a Mwana pe, pele milimo iibwayide kubelekela lufutuko kwiinda munguzu zyabuntu.
Moyo uuliyanda ukakatila kuvwola lufutuko; pele ciimo citweelede kuti tukanjile kujulu cijanwa buyo mubululami bwa [Yahushua]. [Simalelo] wesu kunyina ncanga wacita kunununa muntu pele buyo kusikila ooyo muntu lwakwe mwini walisinsa zibi zili mumoyo wakwe, akulisamununa kufumbwa kuliyanda nkwajisi mumoyo wakwe, akulilekela ku luyando lwa [Yahuwah]. Mpoonya nocacitika eeco nakonzya kutambula cipego eeco [Yahuwah] ncalindila kuti amwaabile.2
Cimwi cintu cuusisya kapati ncakuti, aabo beni balaa milimo iipya yoonse, kwiinda mumilimo njobadadanyana kubeleka kuti bakaakunjile milyango ya kujulu akwiinda munguzu zya maanza aabo, tabakubwene ncobeni ncobacita. Baloofweede alimwi tabalibwene kuti mumeso aa Julu "balipengede, mbacete, baloofweede, alimwi balaa mantaanda" alimwi balibulide zintu zyoonse. Bupaizi bwabo, mbweenya mbuli bupaizi bwaba Falisi bansiku, mbwakuupaupa ameso, tabuli bupaizi bunjila mukati akujata myoyo yabo iitontola sikoo akuyuma mbuli bbwe. Kusanganya milimo iipya amyoyo iitontola sikoo ncecintu cibapa kuti babaa ciimo "cisesemya", eeco ciimo kuti tiibalyeempa, nceciyoobapa kuti bakatandilwe limwi kuzwa munsaa Yahuwah.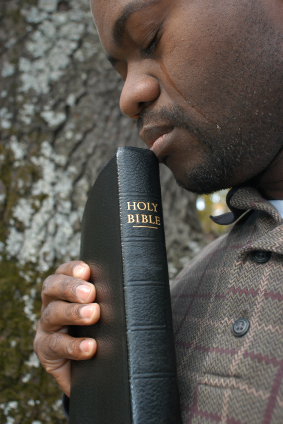 Muluzyalo lwakwe, Taata wa Kujulu upa nzila yakujana musamu wakusilika ciimo eeco: "Ime ncekulailila ncakuti wuule golide kulindime yakasalazigwa amulilo kutegwa ube muvwubi mwini-mwini. Alimwi wuule zisani zituba zyakuti usame kuti usise cintanda cako, ujazya bweeme. Wuule amusamu wameso kuti ukonzye kubona kabotu." (Ciyubunuzyo 3:18)
Mpoonya ulabakulwaizya muluyando kuti: "Aabo mbenjanda ndabakalalila akubasubula. Aboobo webo sungwaala kapati kuti weempe. Bona, ndiliimvwi amulyango ndakonkomona, kuti naa muntu wamvwa jwi lyangu akundijulila, ndanjila muŋanda yakwe, walo andime tulalida antoomwe." (Ciyubunuzyo 3:19, 20)
Yahushua wakafwida kuvwuna babisyi – antoomwe ababisyi ba Laodicea bamusela wamamanino. Nkaambo kakuti ciimo caboofu ncecintu caandaanya ciimo camusela wamamanino, aabo bateelela kucenjezyegwa ooko beelede kutambula mulumbe kwiinda mulusyomo kuti ciimo coofweede cipandulula mbobabede bwini omwe-omwe akati kabo. Ooyu mulumbe weelede kutambulwa kwiinda mulusyomo nkaambo bantu ba Laodicea baloofweede, tabalibwene ciimo cabo mbocisesemya. Boonse aabo bazumina kuti mulumbe wa Laodicea ujatikizya omwe-omwe akati kabo, bayoofutulwa.
Ciyubunuzyo ciya kumbele kusandulula kabunga kabantu kaandeene. Nkaambo aabo bantu bazyila akataa musela wamamanino, mbantu ba Laodicea. Balo bakatambula mulumbe wa Laodicea kwiinda mulusyomo kuti waambilizya ciimo cabo alimwi bakalyeempa cibi eeco. Mangwalo aamba bantu aabo kuti bali 144,000.
Mpoonya ndakabona aumwi mungelo wakazwida kujwe kajisi cidintyo ca Leza uupona. Wakapozomokela bangelo bone aabo Leza mbaakapa nguzu zyakunyonyoona nyika alwizi. Mungelo ooyu wakati, "Mutanyonyooni nyika niluba lwizi noziba zisamu, mane kusikila tubabikke cidinto ankumo babelesi ba Leza wesu." Eelyo ndakaambilwa kuti mweelwe wabantu aabo bakabikkwa cidinto ca Leza ankumo zyabo wakali zyuulu zili myaanda iili makumi one azine. Bakazwa kumisyobo ya Isilayeli iili kkumi ayibili. (Ciyubunuzyo 7:2-4)
Bantu bali 144,000 bakateelela kulaigwa kwa Kamboni wa Masimpe. Mukulyeempa, balo bakayandaula Mufutuli kuti abacitile eeco ncobatakonzyi kulicitila balo lwabo beni.
Eeyo golide [Yahushua] njabaabila tiisanganyidwe cintu pe, ilainda kubaa bulemu kwiinda lubulo lwa Ophir; nkaambo eeyo golide ndusyomo aluyando muli nguwe. Cikobela cituba Walo ncaabila muntu muzumi kuti alisamike, ncikobela Cakwe cini ca bululami bwakwe; alimwi mungwimba wakunanikwa mungwimbwa wa lyuzyalo Lwakwe, ooyo uupa kuti meso aamuntu atalike kubona zintu mbozyeenda mumoza akataa musinze akoofwaala kwamuya wamuntu, kutegwa atalike kwaandaanya akataa milimo ya Moza ookwa [Yahuwah] amuya wa sinkondonyina. "Jula milyango yako," mbwaamba Simakwebo mupati, uulaa buvwubi bwa moza, "atuulane makwebo yebo Andime. Ime ndime Munununi wako, uukulailila kuti wuule kuzwa kuli Ndime."3
Bali 144,000 balasandulwa kuba mucinkonzya ca Mulengi wabo eelyo nobatambula golide, eeyo golide ncikobela cituba amusamu wameso ooyo ngobaabilwa. Cikobela cituba, mbululami bwa Mufutuli, oobo bubavwumba mpoonya balatambulika kuli nguwe Uuyandwa. Musamu wameso uubasilika koofwaala meso mucinyonyoono, ubapa kuti batalike kubona akuteelela zyoonse ziyandika mubulemu bwa kujulu. Igolide ya lusyomo aluyando, ibasolweda kumaninizya kusyoma mujwi lya Yahuwah akumaninizya kutobela mulawo wabulemu, kwiinda muluyando lwabo.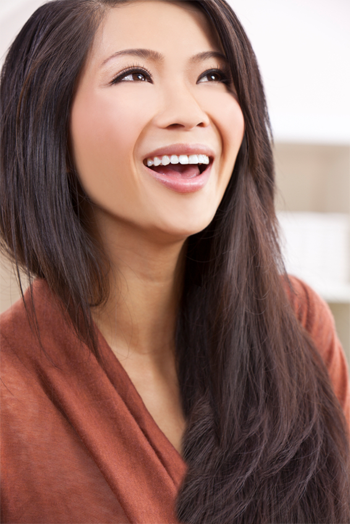 Nkaambo kaako bali 144,000 bayootambula bulemu bwiindene kujulu.
Lino ndakalanga, ndakabona Mwanaa mbelele kayimvwi atala aacilundu ca Ziyoni, wakali abantu bali zyuulu zili mwaanda amakumi one azine aabo bakalembedwe zina lyakwe azina lya Taata ankumo zyabo. Mpawo ndakamvwa jwi kuzwa kujulu lyakali kuvwuuma mbuli kuvuuma kwamaanzi manji, ambuli kudima kwamuzumo. Eelyo jwi ndindakamvwa lyakali kulimvwisya mbuli bantu bauma tulumbu. Bantu aabo bakaimba lwiimbo lupya kumbele lyacuuno cabwami, kumbele lyazilenge zyone, alya bapati. Taakwe wakali kukonzya kuzyiba lwiimbo oolo pe, ccita buyo aabo bali zyuulu zili mwaanda amakumi one azine bakanununwa kuzwa ansi aano. (Ciyubunuzyo 14:1-3)
Kwiinda mukumaninina kulyaaba ku Mufutuli wabo, bali 144,000 bakasanduka. Bakaleka mbubakali kuliyanda kutaanguna, nibakali kubbodoola akulidunda kuti milimo yabo ileebeka, balaa luzyibo lwa moza, balaa "bululami" munguzu zyabo, lino banoomaninide kuyaamina mulubomba lwa Mufutuli. Balo antoomwe a Paulu, bumboni bwabo bunooli bwakuti: "Ndabona kuti ndakakankaminwa antoomwe a Kilisito aciingano. Aboobo lino buumi mbwepona tabuli bwangu pe, pele mbwa Kilisito uuli muli ndime. Buumi oobu mbwepona sunu mumubili mbwakusyoma Mwanaa Leza, ooyo wakandiyandisya akwaaba buumi bwakwe nkaambo kangu." (Kobala mu BaGalatiya 2:20)
Busanduluzi bupedwe mu Mangwalo bwa musela wamamanino ooyu tabuli busanduluzi bwa nkamu niiba yomwe yakainda kale pe:
Aaba mbabantu bakalijata batakalisofwaazya abakaintu, balasalala mumyoyo. batobela Mwanaa mbelele kufumbwa nkwaya. Aaba bakanununwa kuzwa akataa bantu kuti babe mbabataanzi kupegwa kuli Yahuwah a Mwanaa mbelele. Aaba taakwe ciindi ncibakabejede. Aboobo tabajisi mulandu pe." ( Ciyubunuzyo 14:4, 5, KJV)
Mu Bbaibbele, "bamakaintu" baiminina mikonzyanyo ya zikombelo zyamasimpe zya ekklesia. Aboobo, mukaintu "sibwaamu" wiiminina cikombelo cizangide cisofweede, mpoonya kujanza limwi "nakalindu muumbulu" mukonzyanyo wa cikombelo cisalala ca ekklesia. Nkaambo kamasimpe aakuti milomo yabo tiikwe cisofwaazya mbobumboni buyungizya kutondezya kuti bunkutwe bwabo bwakanjila mumoyo wini. Bantu ba Laodicea balaa milimo "iipya" pele ciimo "camoyo uutontola sikoo" lino ciyooba cintu cakainda musyule.
Yahushua wakapandulula kuti mulomo waambaula zisofweede utondezya moyo uusisidwe uuzwide zisofweede:
Alimwi wakazwida ambele akuti, "Nceeciya cizwa mumuntu cimusofwaazya. Nkaambo mukati kamuntu, mumoyo wakwe, momuzwa mizeezo mibi iicita kuti muntu abbe ajaye, acite bumambe, alikumbuzye, acite azisusi zibi zyoonse, bubeji, kantu-kantu, munyono, kutukila, kulisumpula abufuba-fuba. Zyoonse zibi eezi zizwida mukati nzezisofwaazya muntu." (Maako 7:20-23)
Muntu wamasimpe ulakonzya kulubizya ncobeni, akubaa kkanwa lizwide zisofweede, kayiisya bamwi kwiinda mujwi amumikonzyanyo, kucita cinyongene nokuba kukomba mubuzuba butaluleme. Aabo batajisi cisofweede mumilomo yabo, bakasalazyilwa limwi. Kwiinda mucipego ca musamu wameso, balo bakakonzya kuteelela zyoonse ziyandika mu mulawo. Kwiinda mukusyoma muli Yahushua, kabakulwaizyidwe aluyando lwabo kuli Nguwe, bakajokolosya mulawo acibaka cini mpuuyelede kuba mumizeezo amumyoyo yabantu. Kwiinda mujwi amumikonzyanyo yabo, balo bakaambilizya kuti "mulawo ulisetekene", amalailile alisetekene akululama alimwi mabotu." (BaLoma 7:12)
Ijwi lyabulemu lizwa Kujulu lyakakombelezya kwaciindi cilamfu kuti: "Mboobu mbwaamba Mwami Yahuwah ulati, "Amwiime amaandaanino aanzila, mulange amubuzye zyatuzila twakale-kale, amubuzye kujanwa mugwagwa mubotu, mweende mulinguwo, myoyo yanu iyookatalukwa. Pele nywebo mulati, 'Tatukooyenda mulinguwo pe'. (Jelemiya 6:16) Bali 144,000 bakacita ncobeni cintu eeci. Balo nibaatalika kubona mbuli mbwaabona meso aabulemu bwa kujulu, bakabala zyoonse zili mumulawo okwa Yahuwah akugambwa nibaamvwa milazyo ambeta zinjaanji eezyo bunaKristu bwaanyika nzibwaasukuma kumbali kuti tazicikwe mulimo.
Cibeela cini coofweede mumoza ciyambukide akataa bunaKristu, eeco ciguminizya kufumbwa cikombelo, ncakoofwaala akwaalilwa kuzyiba ciindi cini cakupaila. Eelyo bali 144,000 baakugozya kuzyiba mulawo wabulemu, balo bayooba bamayi bamulawo ooyo. Balo balamuyanda kapati nkaambo bakalekelelwa zinyonyoono zinji, alimwi batonkomeka nguzu zyabo zyoonse kuti balete mumuni wabulemu kuli baabo bacikkede mumusinze. Balo baimikizya ndembela ya kasimpe kuya mujulu mwini.
Ooyu mulimo wabantu bali 144,000 ulisalazyidwe kwaambwa mu Mangwalo:
Bantu bako bayooyakulula matongo aakale-kale,
basikubukulusya bwaanda mbabayoobukulusya
ntalisyo zyamazyalani aakale zyakooledwe,
basikubukulusya maanda aakawa atuzila twawo.
Mwami Yahuwah ulati, "Kuti naa mwabubamba buzuba bwa Nsabata,
akuleka kucita nzyomuyanda mubuzuba oobu,
kuti naa mwabubamba mbuli buzuba bupati bulemenede ku Mwami Yahuwah,
cakuti kamuteendi nyendo akutacita mbuli mbomuyanda akwiide kukanana zyabuyo,
muyootangala mu Mwami Yahuwah,
ndiyoomucita kuti mukalemekwe munyika,
eelyo muyoolikkalila munyika eeyo njindakapa sikale wanu Jakobo kuti ibe lukono lwakwe,
"Mebo lwangu nde Mwami Yahuwah ndime ndaamba."
(Isaiah 58:12-14)
Ooyu mulimo uusetekene wakaambilizyigwa a Yahushua Lwakwe aciindi naakasandulwa ciimo atalaa mulundu kataninga fwa. (Kobala muli Mateyo 17:1-13) Basikwiiya bakazingwa mumizeezo. Balo bakali kusyoma kuti Yahushua ngo Messiah ncobeni wakasyomezyedwe, pele bakazwaa kubona Elijah kaambaula a Nguwe! Balo bakamubuzya kuti: "Nkaambo nzi balembi ncobaamba kuti Elijah weelede kutaanguna kuboola?" (Mateyo 17:10)
Yahushua wakabaingula munzila zyobile. Walo wakali kwaamba ciindi ca bali 144,000 kuti cicili kumbelaa basikwiiya: "Elias [Elijah] weelede ncobeni kutaanguna kuboola, akuyakulula zintu zyoonse." ( Kampango 11) Bali 144,000 bakeelede kubeleka mulimo ookwa Elijah. Kwiinda mukulemekezya mulawo wabulemu akwiita bantu boonse kuti beempwe akujokezya kukomba kweelede kuli Elohimu wa Kujulu mumazuba Aakwe aasetekene, balo bakali mukonzyanyo wa Elijah.
"Mpoonya Yahushua wakabaingula kuti, ncobeni Elias weelede kutaanguna kuboola, akuyakulula zintu zyoonse."
Mpoonya, Yahushua wakazyokela kwaamba zili kusyule kuti: " 'Ime ndamwaambila kuti wakasika kale nkabela taakwe nibakamuzyiba, pele bakamucita mbuli mbubakali kuyanda. Mbuboobo awalo Mwanaa Muntu mbwayoopenzyegwa ambabo." Eelyo basikwiiya bakamvwa kuti wakali kubaambila makani a Johane Mubbapatizyi." (Mateyo17:12-13)
Mbweenya mbuli bali 144,000, Johane Mubapatizyi wakali mukonzyanyo wa Elijah, kabeleka milimo njaakali kucita Elijah kwiinda mukoompolweda bantu kuti beempwe akutobela Mulawo wabulemu.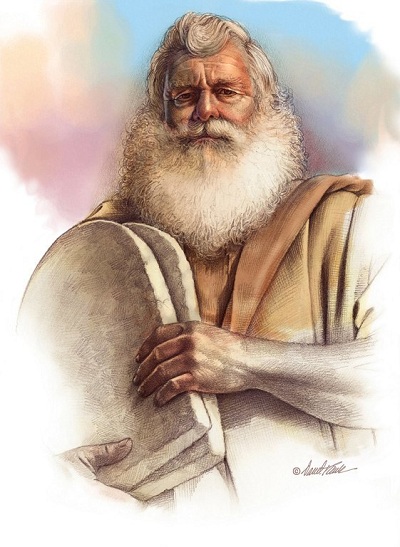 Used by permission of Darrel Tank, darreltank.com.
Eeco cishinshimi ncibakali kwaambilizya basikwiiiya nibakali kubuzyilila kuboola kwa Elijah kataninga libonya Messiah, cijanwa mucaandaano ca Malaki 4. Eeci ncishinshimi cicaalizya mu Cizuminano Cakale, cijanwa mutumpango twacaandaano camamanino, mubuuku licaalizya:
Amwiibaluke mulawo wa Mozesi mubelesi Wangu, amalailile aamilawo njindakamupa kucilundu ca Holebu kuti ailailile Baisilayeli boonse milawo ambeta Zyangu.
"Amubone, ndiyoomutumina Elija musinsimi buzuba bupati bwa Mwami Yahuwah kabutanasika. Walo uyooyanzanya bamawisi abana babo, abalo bana bayooyanzana abamawisi, kutegwa intabooli akuzoosinganya nyika yanu kuti inyonyoonwe. (Malakayi 4:4-6)
Eeci cishinshimi cakalembwa kumacaalizyo kwini, kumamanino aa Cizuminano Cipya, kutegwa cimvwike kubaanga nkukulwaizya kulaa mulimo mupati. Mu malailile aakuti, "Amwiibaluke mulawo wa Mozesi mubelesi Wangu" aambilizya kuti kuli cintu cimwi cakalubwa cakalailidwe kutaanguna. Cishinshimi cokwa Izaya 58 caambwa musyule, cijatikizya mulimo wa bali 144, 000 wakuyakulula akujokolosya Nsabata. Pele ooyo mulimo mupati kwiinda buyo kujokolosya Nsabata.
"Mulawo wa Mozesi" ujatikizya mulawo wabweende akataa bantu akukomba Mulengi mumazuba Aakwe aasetekene woonse.
"Ndakabapa malailile Aangu akubazibya milawo, nkaambo muntu ooyo wiiswiilila uyoopona akaambo kanjiyo. Alimwi ndakabapa masabata aangu kuti cibe citondezyo akati kandime ambabo, kutegwa bazyibe kuti mebo nde Mwami Yahuwah, ndime ndakabasalazya.
Nikuba boobo bantu ba Isilayeli bakandizangila munkanda. Tiibakatobela malailile Aangu, pele baakaka milawo Yangu, nikuba kuti muntu uuswiilila uyoopona akaambo kanjiyo, pele balo bakaindilizya kusofwaazya masabata aangu. Aboobo ndakayanda kuti ndibacite mubukali Bwangu akubanyonyoona munkanda. Pele akaambo kazina Lyangu, ndakaleka kutegwa litasampaulwi abamasi balo bakabona ciindi nindakabagwisya.

Ndakatambika kujulu alimwi nindakabakonkezya munkanda kuti nsikoobaleta munyika eeyo njindakabapede, nyika iikunka mukupa abuci, nyika mbotu kwiinda masi oonse. Nkaambo baakaka milawo Yangu akutatobela malailile Aangu, bakasofwaazya masabata Aangu. Mukuti bakabikka myoyo yabo kumituni. Nikuba boobo ndakabeengelela akutabanyonyoona, tiindakabalobya munkanda pe. Ndakaambila bana babo munkanda kuti, 'Mutanootobeli mbeta zyabamauso nikuba kubamba milawo yabo, nikuba kulisofwaazya amituni yabo.

Mebo ndime Mwami Yahuwah wanu, kamutobela malailile Aangu, alimwi mweelede kunoobambisya milawo Yangu. Kamubamba masabata Aangu mwaasalazye, kutegwa cibe citondezyo ncitwaapangana akati kandime andinywe. Ndendilyo nomuyoozyiba kuti mebo ndendime Mwami Yahuwah wanu.' " (Ezekieli 20:11-13, 18-20, NKJV)
Eeco citondezyo cilaakati ka Yahuwah abantu Bakwe tacili buyo citondezyo ca Nsabata yabuzuba bwa ciloba pe. Kusanganya mucitondezyo eeco, kuli kubamba mapobwe woonse, aayo aali mucibeela ca mulawo wabweende akataa bantu. Eeyi milawo ililembedwe mu BaLevi 23 alimwi pobwe litaanzi lilembwedwe mumo ndya Nsabata yabuzuba bwa ciloba.
Ibbala lisanduludwe kuti "Nsabata" mu Cikuwa lizyila akataa mabala obile aaci Hebulayo aakuti: shabbâth (#7676) akuti shabbâthôwn (#7677).
Shabbâth (#7676) Shabbath, mbuli bbala lyaamba cintu, lyaambilizya "Nsabata." . . . "Insabata" yakali cizuminano akataa [Elohimu] azilengwa leza. Kwiinda mukubamba "Nsabata" Mukowa wa bana Isilayeli wakalitondezya akataa bantu kuti balo bakali bantu bokwa [Elohimu] banunudwe, beendela mubuleli Bwakwe akutobela mulawo Wakwe woonse.
shabbâthôwn (#7677) a sabbatism naa buzuba bwakulyookezya bwaandeene: - kulyookezya, Nsabata.4
Aaya mabala obile alibelesyedwe mucaandaano ca BaLevi 23.
BunaKristu bwakaamba kuti Mulawo ookwa Yahuwah tuucikwe nguzu eelyo nibwaabikka mulawo wane kumbali ooyo uulailila kupaila mubuzuba bwaciloba bwa mvwiki. Abalo bakomba mubuzuba bwa ciloba bakatyola mulawo wabulemu nkaambo bakazumanana kwaamba kuti mapobwe aaciindi comwe amwaka, masabata aamwaka "akagagailwa" aciciingano.

Bali 144,000 tabali bantu batyola mulawo pe. Balo mbantu babamba mulawo. Bakatobela malailile aa Kamboni Uusyomeka kwiinda mukuleta kasimpe antangalala kuzwa mu golide ya lusyomo, yabululami a luyando, eeco ncecikobela ca bululami Bwakwe, amusamu wameso wabulemu, aboobo balo balibwene bululami bwacikobela Cakwe cibekema, amusamu wameso, balo tabali bantu batyola mulawo. Mbantu babamba mulawo. Balo bakateelela malailile ookwa Kamboni Wamasimpe nkaambo bakaula golide ya lusyomo aluyando, eeco ncecikobela ca bululami Cakwe, amusamu wameso, ooyo uubabonya mulawo wabulemu woonse mbuusika kulaale kukabe kutamani. Balo "Baibaluka mulawo wa Mozesi, mulanda wa [Yahuwah] antoomwe a milazyo ambeta." Bakomba Mulengi mu Nsabata yabuzuba bwa ciloba akubikka ambali mapobwe aamwaka mbuli ciindi cisetekene.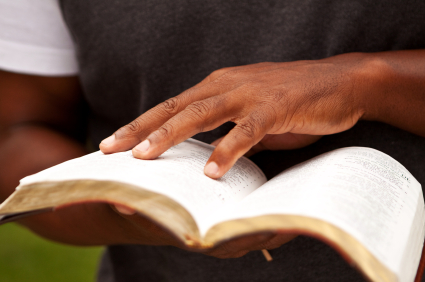 Masabata aabuzba bwa ciloba a mapobwe aaciindi comwe amwaka woonse antoomwe "mapobwe ookwa Yahuwah." Ngaakwe Mwini. Bali 144,000 batondezya kusalazyigwa ooko kwakacitika mumyoyo yabo kwiinda mukulondola mulawo wabulemu. Balo bali mbuli banakalindu baumbulu, kabatakwe cisofweede mumilimo yabo. Balo bakasumpula mulawo wabulemu, alimwi mbweenya mbuli Johane Mubbizyi a Elijah wakali kumbele lyabo, balombozya kukwelela bamwi kukweempwa akuteelela mulawo wabulemu.
Yahushua, "Adamu wabili," wakamaninizya kulondola mulawo wabulemu kwiinda mulusyomo muli Wisi. Abalo bali 144,000, mbuli "Nabwiinga ookwa Kristu", munzila imwi mbaa "Eva wabili." Kwiinda mukumaninizya kulyaaba kuyanda kwabo kuluyando lwa Yahuwah, alusyomo mu Mufutuli, balo bakabamba ncobeni mulawo wabulemu. Eeci tiibakacicita kwiinda munguzu zyabo pe, pele kwiinda mu kusyoma muli Yahushua.
"Lusyomo" lwa buntu taluli lusyomo lukkwene pe. Boonse bayanda kuzunda, beelede kucita boobo kwiinda mukusyoma Yahushua, nkaambo lulikke lusyomo Lwakwe ndulwaasolwa akusalazyigwa kwiinda mumulilo wamasunko. Lusyomo muli Yahushua nje golide yakasolwa mumulilo.
Mpawo ndakamvwa jwi pati kuzwa kujulu lyakati, "Lino Yahuwah watufutula! Watondezya nguzu zyakuti ngo Mwami. Awalo Munanike wakwe watondezya bulelo bwakwe! Nkaambo ooyo wakali kubejelezya bakwesu kuli Leza wesu sikati amasiku watandwa kujulu. Bakwesu bakamuzunda kwiinda mubulowa bwa Mwanaa mbelele amajwi aakasimpe aayo ngobakaambilizya. Aaba bakalilibambilide nikuba kwaaba buumi bwabo." (Ciyubunuzyo 12:10, 11)
"Aawa mpaayelede kuti basalali bakakatile, aabo babamba milawo ya [Elohimu] antoomwe alusyomo ndobajisi muli [Yahushua]." (Ciyubunuzyo 14:12) Bali 144,000 bakaba bantu bamaninide kulondola Mulawo eelyo nibaalekela Yahushua kuti akkalilile muli mbabo akubeleka kwiinda muli mbabo.
Bali 144,000, mbuli mbobali babambi ba ceeco caalubide mumulawo wabulemu, balondola mulawo kwiinda mukusyoma Yahushua. Baibaluka Mulawo ookwa Mozesi akukomba Mulengi mumasabata Aakwe amumapobwe Aakwe aaciindi comwe amwaka. Kwiinda mukuteelela malailile ookwa Kamboni Wamasimpe kubantu ba Laodicea, myoyo yabo yakasandukila kuciimo cabulemu, aboobo baleelela kubelekela antoomwe a Yahushua, mbabakona Bulelo bwa Kujulu.
Lino, lwiito lwa luzyalo noluciita bantu boonse, kosala kulyaaba cakumaninina kuluyando lwa Yahuwah. Kosala buno buzuba kuti ukabe akataa bali 144,000. Kosangana antoomwe abasazinyoko abacizyi bazingulukide nyika mukusumpula mulawo ookwa Yahuwah akulemekezya Mulengi kwiinda mukukomba Nguwe mumazuba Aakwe woonse aasetekene.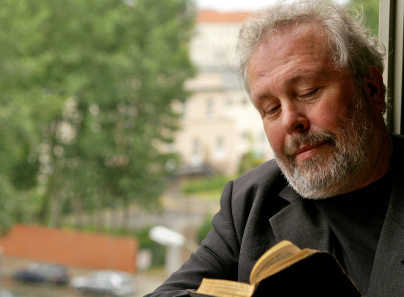 ---
Zibalo azipekupeku zyeendelana acibalo eeci:
---
1 Toonse tumpango twa Mangwalo twakalembululwa kuzwa mu Bbaibbele lya KJV pele buyo kuti kwaambwa bumbi.
2 Ellen G. White, Desire of Ages, p. 300.
3 E. G. White, "Look to God for Wisdom," Review & Herald, August 7, 1894.
4The New Strong's Expanded Dictionary of Bible Words, p. 834.