Bubambe aBeende bwa Bupaizi bwa Tunsiyansiya, kwiinda mukuvwuntauzya musela wa Bukatolika bwaku Loma


Cijuzyo...
Kutegwa tumvwisyisye muzeezo amatalikilo aabupaizi boonse, tweelede kutaanguna kumvwisyisya kasimpe komwe aaka... boonse bupaizi bwa ziyanza yabantu, bwakabambilwa atalaa tunsiyansiya twabantu. Loonse lusyomo azilengwa nzyobacita mubupaizi, zyakabambwa kuzwa muziyanza zyabantu, tunsiyansiya wa mikowa yaandeene, lusyomo lwa malende, azimwi zyakali kusyomwa abasikale abamatata bacikombelo kwa misela minjaanji yakainda, aabo mbotuzyi kwiinda mukubala mabbuku aalembedwe kuti bakali Muleli waku Loma Constantine abapaizi aba kkadinalo ba Cikombelo ca Katolika caku Loma. Ooyu ulikke ngomusemo mpoweelede kutalikila mbotuteelela bupaizi bwa mazubaano amaseseke aaziyanza alusyomo lwa cikombelo.
Kwiinda muzilengaano nzyaakabona, Muleli Constantine wakasandukila kukusyoma Leza wa BanaKristu mpoonya mukuya kwaciindi wakazumizya bupaizi bwa Banakristu: aawa mpampawo ncobeni mumisela yabantu Cikombelo caku Loma ca Katolika (Nyika yoonse) mpucaatalikila kubamba ziyanza zyaco zyabupaizi. Kusikila aciindi aawo, cikombelo cakalilesyedwe mangwemba aaco kwiinda mukupenzyegwa, aboobo kwakali buyo zintu zisyoonto nzicakali kukonzya kucita kusikila nikwaabikkwa mulawo uucizumizya. Mumisela mitaanzi yoonse, Cikombelo ca Katolika caku Loma abapaizi baco, bakkadinalo, babbishopo, abapoopo, cakatalika kulibungabunga mumiswaangano eeyo yakabamba nkamu ya lupatipati amulwi wazintu nzyobasyoma mucikombelo Nokuba boobo, Banakristu abaabo batali Banakristu mbweenya buyo kusanganya antoomwe aBakaolika baku Loma lwabo, tabamvwisyide bwini bubambe bwa cikombelo cabo. Ndileelyo buyo kusikila notwamvwisisya bubambe bwa cikombelo eeci notunga twalibonena kuti milimo yamaanza aamuntu mbocibede bwini.
Eeci cibalo cakavwunauzya masimpe aali kunzaa lweeno azimwi zinjaanjiz ayaaksanganyigwa mulusyomo lwesu mumisela mitaanzi kuzwa nikwakaanzwa musyobo wabupaizi ooyu. Taanguna uteelele makani aaya kuti ... Mufutuli wesu taakaboola muzyika akuzyoobamba nzila yabupaizi yamaseseke nokuba bupaizi buli buti pe. Mulimo Wakwe wakali wakuletela bantu makani ngobeelede kumvwisyisya aaluyando lwa Taata ku bantu, alimwi amakanze ookwa Taata Yahuwah mumazuba aacizya kumbele mwayoozumanana kubamba cilongwe akataa mukowa wabantu a mulengi wabo mupati.
Mubula coolwe, kunyina ciindi cilamfu, nokuba busena bupati bwakuyungizya mucibalo eeci pe. Nokuba boobo, toonse twaambo tulaa makani mapati tulibandaukidwe. Watambwa alimwi twakukulwaizya kuti uyungizye kuvwuntauzya lwako omwini. Aaya makani aali mucibalo eeci ayelede buyo kubelesyegwa kukusolweda mubuvwuntauzyi akuteelela kwako. Mupailo wesu ngwakuti aabo banjombede muuciyanza calusyomo cabupaizi,kapati Bakatolika baku Loma, balibonene masimpe mutwaambo tumwi ntotubandika mucibalo eeci. Akuti aabo bateelela cilembedwe mucibalo eeci batonkomane mubuvwuntauzi bwabo kuvwukkula tusimpe. Taata Yahuwah singuzuzyoonse muzina anguzu zya mwana, Yahushua Messiah, amusolwede inywe ku kasimpe aaka.
Myaka yakataanguna...
Musinzo wesu wakuyandaula kasimpe utalikila mumwaka wa 306 kusikila mu 337 A.D. Eelyo Muleli waku Loma Constantine naakatalika kuyaka bulelo bwa Loma akuzumizya mumulawo kupaila akucita ziyanza zya Bunakristu kuti mbobupaizi bwamasimpe buzumizyidwe mubulelo bwakwe. Pele kakutaninga ba ooku kuzumizya, Bunakristu bwakali kulanganyigwa buyo mbuli cilengwa cakucita bulozi, alimwi bwakali kukasyigwa kapati mubulelo boonse, aciindi eeco bwaazyibidwe kuti Ncikombelo ca Baapositolo. Nokuba boobo, ziyanza zyakukomba mituni zyakali maunda alimwi zyakali zumizyidwe. Kuyungizya waawo, nokuba kuti Constantine wakazumizya Bunakristu, Constantine lwakwe mwini wakali kupailila zuba alimwi wakasanganya lusyomo azilengwa zya kukomba mituniinteantoomwe a Bunakristu bwakali kusalala. Mukubweza ntaamu eezyo Constantine wakacita mulimo umwi mupati mumapolitikisi aakuyaka akukamantanya munzi wa Loma woonse, alimwi abulelo boonse, mpoonya kwiinda mukucita boobo bakamuyandisya bazike ba Loma. Nokuba kuti Constantine wakagaminide kuyumya bulelo kwiinda mukuswaanganya ziyanza alusyomo lwa zyabulozi, eezyo zyakali kwiitwa "Mbunakristu", Cikombelo caku Loma ciitwa kuti Cikombelo caku Loma ca Nyika Yoonse cakakomena akuyungizya kubaa nguzu.
Cifwanikiso cokwa Raphael ca Kubbizyigwa kwa Constantine.
Bikkila maanu aawa... zyoonse ziyanza alusyomo lubeelsyegwa mu Cikombelo ca Katolika caku Loma, zyakabambwa aamuntu. Zyakazumizyigwa mumiswaangano yabapaizi kuti zibaa mulimo wakusanganya tunsiyansiya alusyomo lwaanyika mubupaiz. Kunyina pe Yahushua, mu mangwalo, baapositolo Bakwe doctrines were implemented for the sole purpose of making mortal men app nokuba basiciiya Bakwe nibakaambide ziyanza zyakabambwa aamuntu eezyo pe. Zyakabambilwa buyo kutegwa muntu alibone aanga takonzyi kufwa alimwi ulaa moza mumeso aabuleya, nokuba kusikila mazubaano, basicisi balupatipati, baleli bazisi abami baanyika bafugamina Poopo kubee , ngu leza uutafwi nkaambo utaminina kuti "Nguuli Mucibaka ca Kristu".
Mumisela yakataanguna yoonse ya Cikombelo ca Katolika caku Loma, kwakakkalwa miswaangano minjaanji.Miswangano oomo bakkadinalo abapaizi bazyila muzyooko zyaandeene munyika nibakali kubungana kuti babandike zisangene mu musa. Muswaangano waku Nicaea mutaanzi awabili (325 a 787 kiitobelana), waku Constantinople mutaanzi, wabili, waatu awane (381, 553, 680 awa 869 kiitobelana), waku Ephesus (431), waku Calcedon (451), waku Lateran mutaanzi, wabili, watatu, awane (1123, 1179, 1193 a 1215 kiitobelana),waku Lyons mutaanzi awabili (1245 a 1274 kiitobelana), waku Vienna (1311) ayimwi., ziyanza zinjaanji zyakasanganyigwa mumusa wacikombelo kuti zyeelede kucitwa lyoonse mucikombelo. Izintu mbuli kusumpula mulazyo waku Nicaea, kusendekezya ciimo cabulemu cokwa Kristu, kuganta buzuba bwa Nsondo ya Isita, kupandulula bulemu bwa Muya Uusalala, kwaanza lusyomo lwa baleza botatwe, kwaambilizya Maliya kuti Mbaanyina Leza, kusendekezya ciimo cabuntu acabulemu cokwa Kristu, kwaanza mipailo yakupailila basaante bafwide, kubelesya zibumbwa azimwi zinjaanji mucikombelo (mpanda, zibumbwa amikonzyanyo yakafwalwa), kusendekezya kuti (cinkwa awaini ngomubili ncobeni abulowa bwa Kristu), kusendekezya kusyoma Mulilo Uutamani a Busena Bwacisubulo ca Bafwide, kusendekezya kuti bantu balalekelelwa zinyonyoono kuti babbadela mupaizi mali (kutali kuti beempwa zinyonyoono), kubelesya Rosary, kubbizya bana bavwanda, kubbizyigwa mucibaka ca bafwide, kusungilizya ciyanza ca Kunununa (kubbadela mali kucikombelo kutegwa bafwide banununwe kuzwa Kucisubulo ca bafwide), kubelesya mulaka waci Latini mu Musa, kubamba Eucharisti, kubelesya milangu atununkilizyo mu cikombelo, zyakusama azikobela zya bapaizi, nkatekisima, mulalilo mutaanzi azimwi ziyanza zinjaanji zicitwa akusungilizyigwa abapaizi ba Cikombelo ca Katolika caku Loma, kapati eezyo zibelesyegwa mukukonga akudyaaminina buleya. Nokuba kuti zikombelo zyakazanduka cikombelo eeci (eezyo zyakabambwa mukubambulula lusyomo), taziciti ziyanza eezyo zicitwa muli Nyina wazikombelo, pele bubambe bwazyo alusyomo lwazyo lulikonzyene munzila iibambidwe Nyina wazikombelo. Takuli kutamikizya buyo bbuku lya Ciyubunuzyo nolyaambilizya kuti "NYINA" wa basibwaamu.

Ba Episcopalo, ba Presbyteriani, ba Methodisti, ba Lutherani, ba Baputisti, ba Church of God, ba Assembly of God, ba Cikombelo ca Kristu, ba Cikombelo ca Pentekkosti, ba Cikombelo ca Holiness, ba SDA, ba Cikombelo caba Mormoni, aba Kamboni ba Jehovah azimwi zikombelo zyakaanwa aamuntu, batobela milazyo abubame bwa banyina bazikombelo. Eeci cilikke nkasimpe kayumu nta kayumya mate mukanwa, pele nkasimpe kalemu alimwi kawusisya nokuba boobo.
Mulongo wa ba Poopo...
Bakatolika ba Loma bazuunyene kusyoma kuti Mwaapositolo Petulo wakali Poopo mutaanzi wacikombelo nokuba kuti kunyina malembe aamisela nokuba bumboni butondezya kuti Petulo lwakwe kuli naakalyatide tende mumunzi wa Loma.Petulo wakali muntu waambilizya milumbe, kakuli Jemusi lyoonse wakali kulanganyigwa kuti ngu silutwe mwaapositolo. Ooku nkusendekezya buyo akataa kumwi mu Cikombelo ca Katolika caku Loma mukukwkalisya kuswaanganya antoomwe twaambo tuteendelani. Iibunga lya ziyanza zicitigwa mu cikombelo lilanganyigwa aanga ncecintu cipa kuti cikombelo cisetekane. Pele aayo mazuba nizyakaanzwa eezyo zintu taazyibidwe antangalala, ambweni munsaa myaka 32 kusikila munsaa 65 A.D. Musololi mutaanzi, "Poopo", wacikombelo caku Loma wakali Muleli Constantine, ooyo wakalela bulelo bwa Loma kuzwa mu 306 kusikila mu 337 A.D.
Mutwe wacuuno wakuti "Poopo", awalo ncobeni, ndibbala lyaci Latini lyakuti "papa" naakuti taata. Yahushua wakaamba caantangalala muli Mateyo 23:9 kuti muntu teelede kwiita naba muntu omwe kuti taata. Kubelesya bbala eelyo, kweendelanya bwaamba mangwalo, mulandu wa kusampaula. Nokuba boobo, Bakatolika baku Loma kunyina cilubide nokuba ntenda njobabwene muli ceeci, nkaambo Poopo (bbishopo waku Loma) uyeeyelwa kuti Nguuli Mucibaka nokuba kuti nguuyiminina Kristu Lwakwe anyika, kali mumubili wanyma yamuntu uukonzya kufwa. Mutwe wacuuno wakuti "Poopo" nokuba boobo upedwe silutwe bbishopo waku Loma. Bikkila maanu kuti bubambe bwa Cikombelo caku Loma ca Katolika (Poopo, bapaizi, babbiishopo, bakkadinalo, bazibe, bakalaliki, abamwi.) ncintu cakabambwa aamuntu mukati kacikombelo eeco citaambidwe mu Mangwalo. Kubelesya bbala lyakuti poopo tiikwakapedwe kusikila mubulelo bwa Constantine. Mulongo mulamfu wa "lbasilutwe babbishopo" wakatalikila aali St. Linus, ooyo wakasalwa mu 67 akulela kusikila mu 76, mpoonya wakatobelwa a St. Anacletus mu 76 kusikila mu 88 awalo wakatobelwa a St. Clement I mu 88 kusikila mu 97. Mulongo mulamfu wabasololi, naa basilutwe, baBbishopo utaaluka kuzwa mu 67 A.D. Kuyoosikila kubulelo bwa Constantine, eelyo basilutwe baBbishopo nibaapegwa mutwe wacuuno wakuti "Poopo" akuzumanana kusikila buzuba buno bwa Francis, ooyo wakasalwa a Bbunga lyaba Kkadinalo mu Miyoba 13th, 2013 (3/3/3)x2=666.
Bunji bwa ba Poopo bakutaanguna anakali kulela buyo myezi yongaye nokuba mazuba ongaye nkaambo bakali kujaigwa mukaziziizi abakkadinalo mbocibeleka limwi aabo bakali kwiindilana kukkala cuuno ca Poopo lwabo. Eeyo yakali nkondo yalunya abulwani mubupaizi mbweenya mbuli nkondo zya mapolitikisi kulwanina cuuno cabulelo buyaa kukomena. Mpoonya muleli ooyu kumamanino wakaanza milawo acooko canyina cakwe, mumwezi wa Mulumi 11th, 1929 eelyo Benito Mussolini a Poopo Pius XI nibakasaina cizuminano ku Ganda lyabuleli lya Laterani Cikombelo ca Katolika caku Loma mucaajosyelwa nyika ya Poopo njicakasweekelwa. Eeci cizuminano cakapa Cikombelo caku Loma nyika yamayeeka aali 108.7 akataa munzi wa Loma, mpoonya akuba cisi caangulukide ca Vatican. Mubwini, Poopo ngo muleli, ngomweendelezi, alimwi alikke ngusungilizya kufumbwa ceelede kcuitwa mucisi cakwe cili mukati kacisi ca Italy.
Bukwabilizi mu Makwebo...
Bwakabambwa mu 1942, cisi ca Vatican cakacita mulimo wamapolitikisi amakwebo mumusela waco mulamfu. Lino nicakapegwa nyika, eeco cakabapedelezya zintu zili mucizuminano ca Lateran, akuzumizya kusumpya cikombelo kuya kumbele, bupoopo lino bwakalijana kuti bweelede kujuzya nkomo yamali kuti bweendelezye buvwubi bwabo bupati, kutali buyo mali aasangilwa kucikombelo, pele amumakwebo akataa cikombelo amfulumende zyaanyika eezyo ziyanda kusisikizya mali amakwebo aabugwebenga. Imbungano iizyibidwe bugwebenga ya Italiani Mafia abaku German mu Nkondo Yanyika II. Bumboni bwamisela butondezya kuti nkomo yamali yaku Vatican yakajisi mabbiliyoni aamali aajaikizya ba Mafia alimwi yakali kukwempula zinu zidula nzibakabba kuzwa kuli Hitler muciindi ca nkondo akciindi cakudyaaminina cooko ca Bukuwa. Poopo Pius XII wakamvwana aba Nazi baku Germany kuti asaine cizuminano a Hitler eeco cakapa nkamu ya Nazi kuti iyobozye lubono lwakubba muciyobwedo camali caku Vatican. Nkaambo kakuti nkomo yamali yaku Vatican yakali kweendelezyegwa cakusisisikizya, aaya mali alubono akasisilwa limwi kulaale ooko nyika nkwiitakonzyi kuzyiba mweelwe wamali aayo. Hitler abamambi bakwe bakalijanina wakweendelana limwi nokuba nkondo nzyaakalwana Hitler. Cintu cimwi cikondelezya kumbali lyazyeezyo ncakui, musela uyubununa kuti Hitler wakali kulumbaizya akutembaula bubambe bwa Cikombelo ca Katolika caku Loma cakuti wakabmba nkamu yamapolitikisi iikonzyanya ancico.
Kwainda myaka makumi otatwe kuzwa mu (1989), Cikombelo ca Katolika caku Loma cakayobolola makumi aamabbiliyoni aamadola alubono kuzwa mukusangilwa mali antoomwe abuvwubi bwa mali aakatuminwa cikombelo azintu zidula zyakazyila kuli ba Mafia amunkondo ya WW II kuzwa ku Germany. Pele mu 1929, nicaasainwa cizuminano ca Lateran, Cikombelo ca Katolika caku Loma cakali cetaalide akubula nguzu abuvwubi anyika zya poopo munyika. Kusikila sunu, Cikombeloca Katolika caku Loma, cicivwubide, cilaa buvwubi kwiinda buyo akati mbucaajisi kutaanguna mumyyaka makumi otatwe buyo yainda. Akaambo kamilandu ya cisaaza amazyuulunzuma zyamali aabbadelwa nkaambo ka bapaizi bacita cisaaza akujataata bana batana kula, ncintu citakonzyi akwaambw akuti Cikombelo ca Katolika caku Loma cakabaa buyumuyumu mu mali.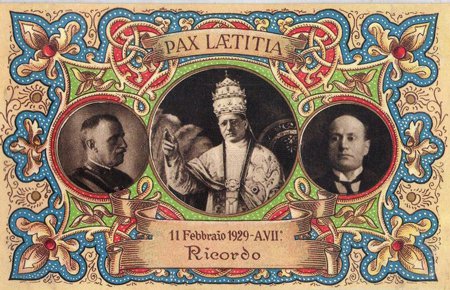 Kakkadi ca Cizuminano ca Lateran
Kwamakumi aamyaka, ambweni akuyungizya atala aawo, ba Poopo abamwi balupatipati bacikombelo cakalyatila kunsaa matende milandu akukazya kuti kwiina cibi ncibaacita bapaizi abana basankwa bavwozya musa abana basimbi aabo bakayubila mucikombelo kuti bavwunwe ntenda nkaambo kacikombelo mbocilyaamba kubaa moza. Mu nkondo ya WW II, nokuba kuti aciindi eeco Poopo (Pius XII) wakalizyi bujayi bwaba Nazi mbubakakosoola kukabaula bamaJuuda, walo kunyina ncaakaamba nokuba kulesya mulandu wabujayi ooyu. Wakacitila boobo nkaambo buyo kakuti nkamu ya Nazi yakali kweetela Cikombelo ca Katolika caku Loma buvwubi butaambiki bwa golide azyakabbigwa mumasi amwi,cikombelo ckayimina ambali akukaka kugwasyilila nokuba kulesya nkondo iilwanwa ankamu ya Nazi.
Bujayi Bwakashinshimwa Kucitika...
Mumwezi wa Mulumi, 11th, 2013 Poopo Benedict wakaambilizya kuti wakotoka mulimo wakukkala cuuno cabu Poopo. Mumawoola ongaye buyo lulabo lwakakwapula nsonje ya ganda lya St. Peter's Basilica. Oolu lulabo tiilwakajatila maanu bamwi, pele kuli bamwi lwakabaibalusya cishinshimi mu Mangwalo, kuti ndabo zijatikizya kuwa kwa Saatani kuzwa kujulu. Luka 10:18 (Yahushua ulaambaula) "Alimwi walo wakati kuli mbabo, Ime ndakamubona Saatani kaloka mbuli lulabo kuzwa kujulu". Kuli baabo batobela bupanduluzi oobu, ooko kwakali kutondezya milimo ya Saatani iicitigwa cigaminina mu Vatican.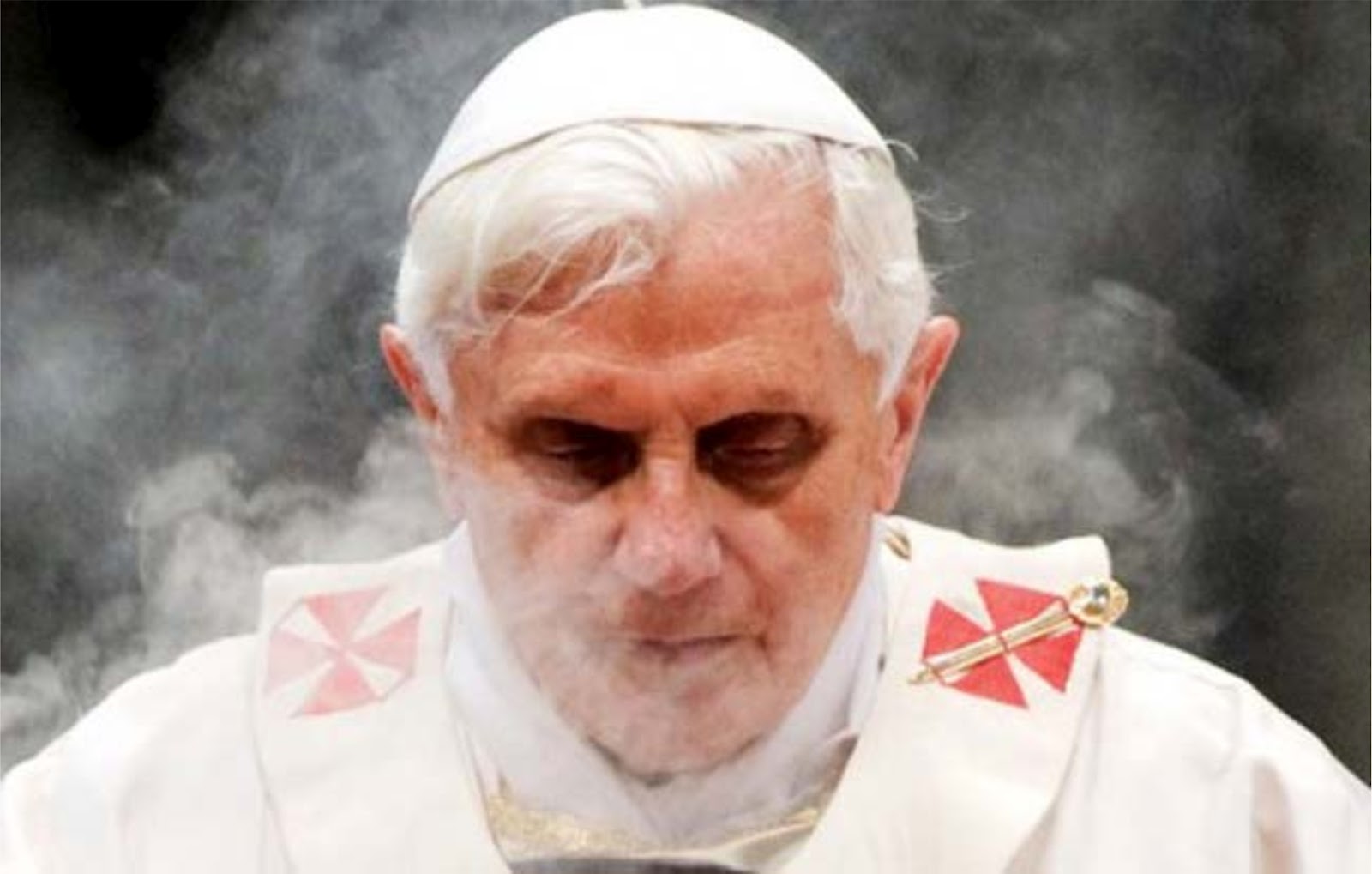 Kuzumanana zipekupeku zya WLC zijatikizya poopo, aCikombelo ca Katolika caku Loma, eeco ciyookupampanwida kuteelela Mangwalo mbwaapandulula bweendelezi bwa Cikombelo ca Katolika caku Loma ambociyoodilimunwa. Nokuba kuti Cikombelo ca Katolika caku Loma cilangikaanga citobela lusyomo lusalala, pele kusanganya ziyanza zyabantu atunsiyansiya twa mizimo ncecintu cipa kuti caalilwe limwi kusyomeka kuli Taata Yahuwah aMwanaakwe Yahushua Messiah wesu. Milazyo yakubaa lusyomo akuteelela Taata wakujulu, lyoonse alyoonse, ililembedwe muciindi camila yoonse mumilimo yokwa Yahushua amumaumi abaabo bakakomezyegwa mumilumbe ya baapositolo abasiciiya bataanzi. Eeyi milazyo tiiyakeelede kusanganyigwa cintu, pele Cikombelo ca Katolika caku Loma cakacita cintu eeco. Kwiinda mukuyungizya ku malailile ookwa Messiah, muna kristu uutonkomene kakkede muzyuuno zya Cikombelo ca Katolika caku Loma , nokuba cikombelo cili coonse, ulazungaana mulusyomo lwakwe akuleka kusyomeka kuli Taata Yahuwah, amalailile ookwa Yahushua Messiah, akoongomanina kunzila yaziyanza zyakabambwa aamunut. Eeco ncecipa kuti kupaila koonse ooko kubulile lyo lusyomo lwini.
Kaambo keni kacibalo eeci akuli kusinganya nokuba kufubaazya basazima abacizyi Bakatolika. Ba katolika mbantu basyomeka, ambweni bayinda kusyomeka kwiinda Basikutongooka bamwi baunka muzikombelo zyaandeene. Makanze eesu ngakwiinduluka kwiisya akuzyibya bantu aabo bajatikene mubupaizi oobu. Cilawusisya kubona Bakatolika mbubakapanda nzila yabupaizi iigeme kulaale a Moza, kwiinda mukuyiisya zyalweeno zyabaabo balyaamba kuti "mbaalumi basetekene bokwa Leza". Aboobo mbuli mbotuwaamba oobu, twanjila mulimo wakwiinduluka kuyiisya akulailila basazima abacizyi besu ku masimpe aabupaizi bwa Bukatolika bwaku Loma. Teelela cintu comwe buyo mukwesu, bapaizi abamwi balupatipati mucikombelo tabaciti caali kusweesya bantu kwiinda mukubazyibizya kucita ziyanza zya tunsiyansiya, pele abalo babelesyegwa aanguzu zya Saatani zyoongomene kubejela akulobya zyuulunzuma zya maumi aabana ba Taata Yahuwah.
Mukubula coolwe, cilausisya kuti bunji bwa Bakatolika balupatipati kunyina nobayooteelela kasimpe kali mutwaambo ootu. Cikombelo ca Katolika caku Loma kwiinda mumilimo yabapaizi ba Dominicani aba Jesuiti cakataalukila kumabazu woonse aanyika akusungilizya bantu boonse kuti bateelele Cikombelo ca Katolika caku Loma. Kababelekela mu mfulumende amuzikolo, bakajatisya bantu boonse Ajanza Lilemu kuti bateelele kuzwa nicaatalika cikombelo kusikila mazubaano. Ncintu cimwi ceelede kwaambwa aawa imwi milimo yabo yabugwebenga iitakwe mpuwo. Kujaya baleli bazisi abamwi beendelezi bazisi, kusungilizya akutalisya nkondo akataa masi azimwi zinjaanji, zyakacitwa nkaambo mnzi wa Vatican nguwaasungilizya milimo iili boobo mukuyanda buyo kubambilila bweendelezi bwa cikombelo bwansiku akukwabilila makwebo aacikombelo. Mulimo wa Cikombelo ca Katolika caku Loma antoomwe acuuno camweendelezi, ncintu cabupaizi bwa mituni cakabambwa aamuntu,, alimwi camapolitikisi.
Mazubaano, bunakristu bulangene aaciindi ceenzu kapati mumusela wanyika woonse. Kunyina pe nokuba lyomwe mumusela wa Cikombelo ca Katolika nicaka "langisyidwe aanga nkulangisya mpuyasweekela nyeleti" kuzwa mumwezi wa Miyoba 13th 2013 eelyo Francis naakasalwa kuba Poopo namba 266th. Zyuulunzuma zyabantu bacilangilizya zintu ziyaakucitika mumunzi wa Vatican amilimo ya Poopo Francis kweendelanya kumangwalo aa Ciyubunuzyo, kujatikizya nguzu zyabunyama akusumpuka kwa simukazya-kristu. Mangwalo atondeka zintu zimwi zitontozya mumagondo zya mushinshimi mubeji, simukazya-kristu, akusumpuka kwa banyama (zisi) zyobile, bakamboni bobile, mpoonya amulongo wabupoopo kuugaminina. Kuli kweendelana akataa bupaizi bwakabambwa aamuntu oobo Yahushua Messiah mbwaakaambilizya kuyoocitika kumamanino aaciindi akubambwa kwa Cikombelo ca Katolika caku Loma.
Kubbeejela kwa St. Malachy...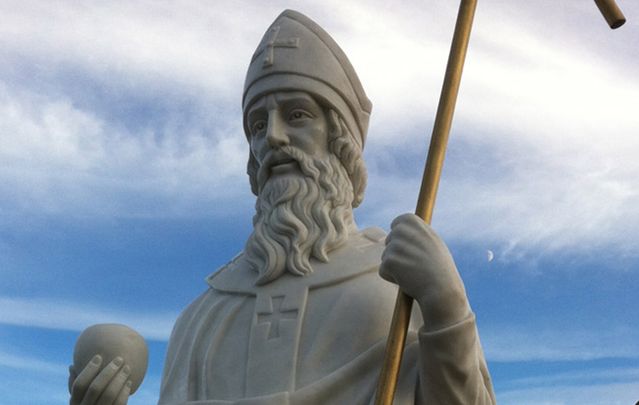 Musaante Malachy
Wakazyalilwa mucisi ca Ireland nkocili Kunyika mu 1094 akunjizyigwa mulimo wa Muapizi wa Katolika kalaa myaka 25 mu 1119, Malachy wakalizyibidwe kuba sicikolo wa mangwalo. Bumwi buzuba naakali kuzyokela ku munzi wakwe mulweendo kuzwa ku Loma, wakataminina kuti wakabona cilengaano ca Bapoopo ba Katolika kusikila akuboola kwa Kristu. Zilengaano zyakwe zyakasiswa muziyobwedo zyaku Vatican kusikila nizyakasimbwa mumabbuku mu 1590. Malachy wakaambilizya Cikombelo ca Katolika caku Loma kupenzyegwa bantu amusololi umwi Petrus Romanus (Petulo waku Loma) nguuni kulela aciindi cakupenzya ooko. Petulo waku Loma, mbwaakalemba, uyoosanina lutanga lwakwe akataa mapenzi manjimanji mpoonya munzi wamalundu aali ciloba (munzi wa Vatican) uyoodilimunwa. Kuli mizeezo minjaanji yakamvwugwa kuzwa ciindi eeco yakweezyeezya kuti m mwini masimpe ooyo Petulo waci Loma. Pele mumanjezyeezya aaya, ncintu cilaa mpindu kwiibaluka kuti kumatalikilo, nokuba kumacaalizyo, aamusela wa 10th, munzi wa Vatican, munzi wamalundu aali ciloba, tiiwakaliko pe.
Kubbejela kwa St. Francis waku Asisi...
Poopo Francis (Jorge Mario Bergoglio) wakaulikwa zina lya bupoopolyokwa St Francis waku Asisi. Cimwi caabejelwa aa St. Francis cilembedwe butobela ansi aawa kuti,
"Kuyoosika Poopo uutasalidwe munzila iiluleme. Walo uyooleta kupyopyongana kapati. Uyoopa kuti Bakatolika badonaike lusyomo lwabo. Uyootambula misyobo yabupaizi yoonse kakwiina kusalauzya. Kuyooba kubijilwa mukati aanze lya Cikombelo ca Katolika caku Loma. Uyoocenga bantu batonkomene kubaa lusyomo."
Poopo Francis ulibonyaanga wakasotoka mulawo waku Vatican weelede kutobelwa mukusala Poopo. Kweendelanya bwakakosozyegwa makani mu Vatican a Mbungano yaba Kkadinalo, Poopo mupya tayelede kupangana cilongwe abamwi bapaizi bakasalwa kale kataninga salwa kunjila mulimo wabu poopo. Kulangikaanga Poopo Francis wakazyibya bantu bamwi kuti kuyooba kucincanya zyuuno mucikombelo kataninga salwa kukkala cuuno, eeco cimupa kuti abe "Poopo uusalidwe munzila iitaluleme".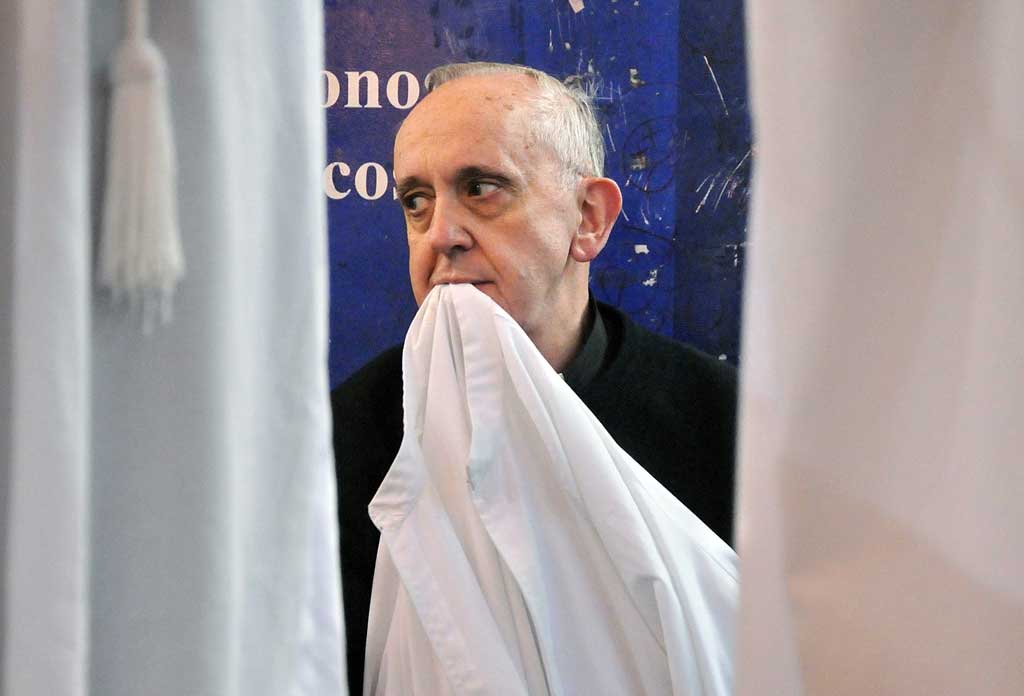 Poopo Francis tasami zikobela zyamulimo wabupoopo. Poopo Francis waambwa kuti ngu poopo Uukazya-bapoopo alimwi tali Poopo wamasimpe. Imwi milumbe yakamvwugwa mazuba aayinda yaambilizya kuti Poopo Francis usoleka kuswaanganya antoomwe zikombelo zya Basikutongooka a Bakatolika. Kukakatila kwakwe kubamba bupaizi bwanyika bomwe" kwakasiya Bakatolika banjaanji abaabo batali bakatolika kabazingidwe mizeezo, aboobo bunji bwa Bakatolika bakaleka kunjila Cikombelo ca Katolika caku Loma. Eeci citondeka kukasimpe kakuti inga kanooli mushinshimi mubeji, ooyo mbweenya mbuli Johane mubbapatizi wakabambila nzila ya Messiah, Francis lino ubambila simukazya-Kristu nzila.
Silutwe bbishopo Fulton Sheen (1895-1979) wakali bbishopo silutwe waku Rochester alimwi wakali wakali mwaambilizi wa makani aakabaa mpuwo mu TV aakuti, "Life is Worth Living," akataa myaka 1951 a 1957. Wakamvwugwa aciindi cimwi kaamba kuti,
"Mushinshimi mubeji uyoobaa bupaizi butakwe ciciingano, bupaizi butakwe bulangizi bwa nyika mpya, bupaizi buyoojaya bupaizi boonse.Kuyooba cikombelo cakucengeezya, cikombelo ca Kristu cinooli cimwi, pele mushinshimi mubeji uyooyaka cikombelo cimbi. Eeco cikombelo calweeno ciyooba cikombelo ciswaanganya nyika yoonse (kukamantana) ... Lino mubili wacikombelo caanyika uyoosolwedwa aa Judas Iscariot uucigaminide alimwi unooli mushinshimi mubeji. Walo nguuyoosambala cikombelo cakwe kuli Simukazya-Kristu."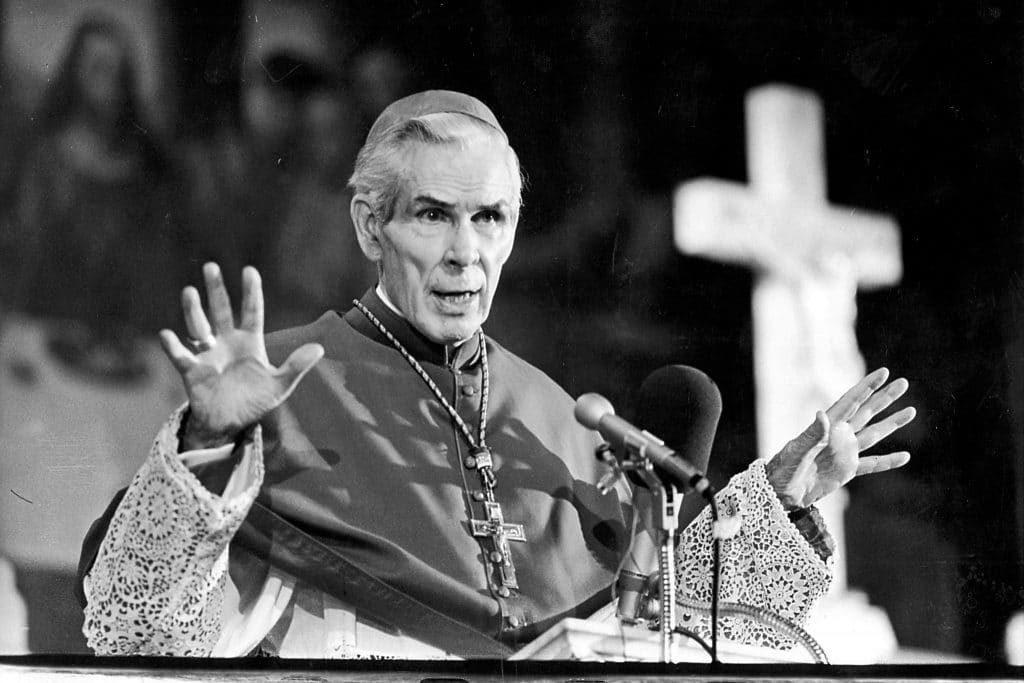 Bbishopo mupati Fulton Sheen
Eeci cilibonyaanga ncencico ncobeni Poopo Francis ncakwakwalisya kugozya kucita mukati ka Cikombelo ca Katolika caku Loma mazubaano. Nokuba boobo, micito ya Poopo wamamanino iyaa kulangisyigwa akataa buleya abuzyililwa. Tuli masimpe kuti ecino nciindi CANTENDA YAKUJATA BUBI mumusela wanyika eeyi. Kuti yebo utaswiilili Taata Yahuwah nakwiita kuti uyaamuke akulizandula kuzwa kulweeno lwazikombelo oolu, cintu cuusisya ncakuti yebo uyoolijana kopenga mapenzi aatanabwenwe aayo aayoosikila baabo basinganyidwe antoomwe a "nyina wa basibwaamu boonse)."
Kukosozya makani...
Lino kuyaa kuyungizya mulwi wabumboni butondezya ciimo ca Cikombelo ca Katolika caku Loma amunzi wa Vatican mbuulibonya kuzuzika zishinshimi zya Ciyubunuzyo antoomwe a Simukazya-kristu, Saatani, nokuba masalamuzi aacitwa amadaimona. Twakukombesya yebo kuti uyungizye kuvwuntauzya makani aaya akubala mangwalo. Twakomba utayaamini mumizeezo yamuntu wanyama njasandulula makani, pele kolibalila kolaa moyo uupaila akusololelwa a Muya Uusalal ookwa Yahuwah kutegwa mangwalo akusongwaazye, ucenjelele bupaizi bwakubeja oobu... Twakomba UTALILEKELI KUCENGWA.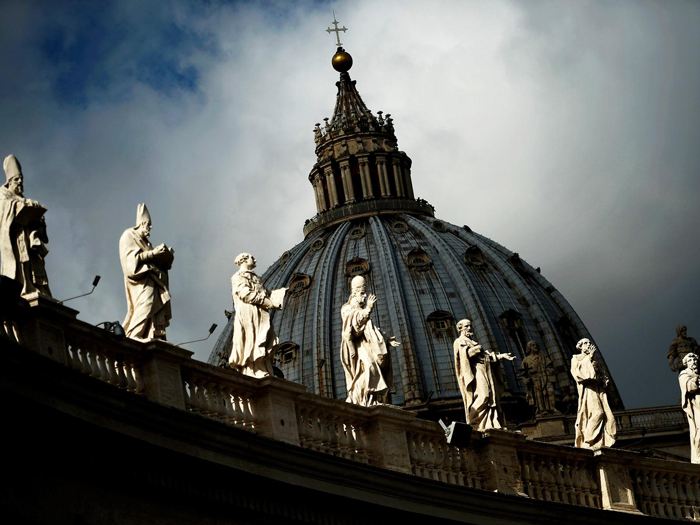 Kamuzwa muli nguwe nobantu bangu... Ciyubunuzyo 18:4
Lino nokucaambwa kuti, Buno buzuba, kuti nywebo mwalimvwa jwi Lyakwe, mutayumyi myoyo yenu, mbuli mbumwaacitidie nimwakazanga....