December 31, 2022
Twaleka kusyoma kuti Poopo Francis ngo Mwami wa lusele mu cishinshimi. Nokuba boobo, tucizumanana kusyoma kuti bami/malundu aali ciloba mbaa poopo bali ciloba, lino kusanganya antoomwe a Poopo Benedict XVI uufwide kali mwami wa ciloba. Ooku kucinca mukuteelela kwesu kwakaboolela mu luzyibo lwa zintu ziyoocitika kumamanino nzyaakaambilizya Ezekiya. Yahuwah aakulesyelela canguzu akunyonyoona impi zya Russia, Turkey, a Iran mumalundu aa Isilayeli, Isilayeli uyootola myaka ciloba [Ezekiya 39:7] kubungila zilwanyo zya lumamba luyookomwa. Atweezyeezye lino kuti twayungizya kuli ceeci ciindi ciyandika kuti cisi ca Russia cikamaninizye kunyonyoona cisi ca Ukraine akupwanyangula mbungano ya NATO. Kuti caba boobo tunoolangila ciindi cilamfu kwiinda myaka eeyo poopo Francis njaceelede kulela.
Kuyungizya waawo, kaambo kali mu [Ciyubunuzyo 17:11] aako kapandulula kuti 'wa Lusele ngumwi akataa bali ciloba' kalatukopa. Cimwi ciyeeyelwa mu mpasulula balozi ya bulemu eeyi ncakuti ambweni ooyo poopo uutobela Francis unooli daimona lilicengeezya kuba Poopo John Paul II. Ikuti eeco cacitika , inga busanduluzi bwayelela kuti mwami wa Lusele ngumwi akataa bali ciloba. Aboobo Poopo Francis Mwami uuzuzika biyo ciindi nkaambo tali umwi akataa bali ciloba. Ncintu ca maanu kuti ciseese cilipeekezya kuba John Paul Ii cicilelema nkaambo nyika yoonse tiilibambide kubona zintu ziyoovwundumuka mumasena manjaanji, eezyo ziyoomanina mu kuboola kwa Yahushua.
Tulangila cakutontomana kuboola kwa Yahushua kuzyoolela masi aanyika kuzwa Ku Jelusalema. Pele tatukonzyi kubinzya mulongo wa ciindi cokwa Yahuwah pe.
Ngaaya makani Akasaala!! Kuli citondezyo Cipya mu Mangwalo eeco ciyumya kwaamba kuti Poopo Francis ngonguwe ncobeni poopo wamamanino alimwi ngo mwami walusele; eeci citondezyo cili mumajwi aakwe Yahushua!
"Koima!"
"Kolangisya!"
"Kocenjela!"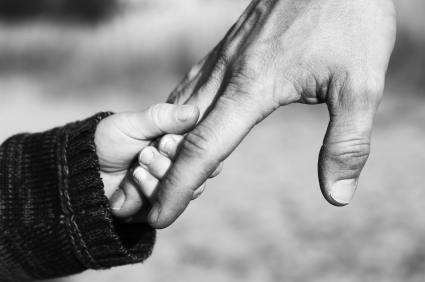 Bazyali baluyando balacenjezya bana babo kuti kakuli ntenda kutegwa mwana abikkile maanu. Eelyo kucenjezya nokwapegwa, muntu inga wabikkila maanu akulangisya kuti atanjili muntenda. Yahuwah awalo wakapa kucenjezya kubana Bakwe nkaambo Walo uyanda kubavwuna. "Yahuwah. . . tayandi kuti naba omwe akati kabana Bakwe kuti akalobe pe, pele uyanda kuti boonse bakasike mpobeempwa. Nkaambo buzuba bwa Yahuwah bulazya mbuli mubbi masiku." (2 Petulo 3:9-10)
Yahuwah, mbwali Taata wabantu boonse wabulemu, uyanda kuti bana Bakwe balibambile kuzintu zicitika kujala musela wanyika eeyi. Walo wakavwumbula civwunisyo cazintu zizya kumbele kutegwa aabo basyoma bacenjezyegwe kuzintu zyili kumbele. Cishinshimi ncipego ca Taata kubantu basyomeka mumazuba aamamanino aano. "Ncobeni Yahuwah Eloah kunyina ncanga wacita pele Walo uyubunwidwa maseseke Aakwe kubatwanga Bakwe bashinshimi." (Amosi 3:7)
Mazuba masyoonto katanafwa Yahushua, Walo wakalikkede aMulundu wa Maolifa eelyo Petulo, Andulo, Jakobo, a Johane nibakaboola cakusisikizya kuli Nguwe akumubuzya kuti: "Ncitondezyo nzi ca Kuboola Kwakwo, amamanino aanyika?" (Mateyo 24:3) Basikwiiya bakayiisyigwa kuti tempele liyakucaala kusikila kumamanino aanyika. Aboobo, mumizeezo yabo, kumwayigwa kwa tempele takukacitiki kusikila Yahushua akazyokele kumamanino aanyika.
[Yahushua] taakavwiila basikwiiya Bakwe munzila yakwaandaanya kumwayigwa kwamunzi wa Jelusalema kuzwa kubuzuba bupati bwakuboola Kwakwe. Wakasanganya zintu zyobile eezyi mubupanduluzi bomwe. Kuti naakabajula meso basikwiiya Bakwe mpeenya aawo kuti babone cizya kumbele mbuli mbwaakacibwene Walo, nibataakonzya kucenka cintu eeco. Mukubafwida nkumbu, Walo wakaswaanganya antoomwe bupanduluzi bwaziindi zyobile eezyo, akubasiya kuti balisanyangwide lwabo beni basikwiiya ncocaamba eeco. Liya naakaamba kumwayigwa kwa Jelusalema, majwi aacishinshimi aakwe akali kwiindilila aciindi eeco kusikila kubuzuba buumpa, eelyo [Yahuwah] nayooimikila kuzwa mubusena Bwakwe, kuti asubule nyika kubusofwaazyi bwa njiyo, eelyo nyika niyookunka bulowa bwayo, alimwi kakwiina uuvwukkila bajayidwe. Eeci cibalo coonse nicaapegwa, ticaali ca basikwiiya balikke pe, pele ncabaabo boonse abalo bacizyoopona muciindi camusela wamamanino aanyika ooyu. 1
Eeci cishinshimi ca kampango Mateyo 24 cilayandika kapati kuli baabo bapona muciindi camamanino canyika. Cijisi kucenjezya kutajanwi mumabbuku amwi aacishinshimi mu Bbaibbele, aayo aagaminide cisi ca Isilayeli. Mukuyungizya atalaa Mateyo 24 (azyibalo zikonzyana mu Maako 13 a Luka 21), kuli bbuku lyoonse lya Ciyubunuzyo azyibalo zimwi Mucizuminano Cakale zicenjezya basyomeka kuti balibambile kuciindi camamanino.
Cimwi cishinshimi ciyandikisya munzila yiindene kumusela wamamanino, cijanwa mu Ciyubunuzyo 17:
Alimwi kuli bami bali ciloba: bosanwe bakawa, omwe nkwali lino, ooyo umbi tanasika pe, pele aakusika uyookkala buyo kwakaindi kaniini.
Alimwi munyama ooyo wakaliko, pele lino uutako, walo ngo mwami walusele, pele ngumwi wabaabo bali ciloba, alimwi ulaunka mulunyonyooko.
Lino meja aali kkumi ngowabona aiminina bami bali kkumi, aabo batanatambula bwami, pele balatambula nguzu zyakweendelezya mbuli bami kwawoola lyomwe antoomwe amunyama.
Aaba bajisi muzeezo omwe, aboobo bapa nguzu abweendelezi bwabo kumunyama.
Aaba bayoolwana a Mwanaambelele, pele akaambo kakuti walo ngu Simalelo wabasimalelo alimwi Mwami wabami, Mwanaambelele uyoobazunda. Abalo aabo bali antoomwe anguwe bakaitwa, bakasalwa alimwi balasyomeka." (Ciyubunuzyo 17:10-14)
Nkamu ya WLC yali kukambauka kwaciindi cilamfu kuti bami ba Ciyubunuzyo bali kkumi aciloba mbaapoopo bacaalizya aabo balelela acuuno ca bupoopo. Poopo mutaanzi wakali Pius XI kuzwa mu 1922 kusikila mu 1929). Mbokuli Cizuminano ca Lateran cakapa munzi wa Vaticani munguzu zya poopo, nkokuti ooyu wakali mwami wa ciyubunuzyo mutaanzi. Benedict XVI (kuzwa mu 2005 kusikila mu 2013) wakali "mwami" waciloba. Poopo Francis, lino, ngo walusele alimwi ngo poopo wamamanino munsaa kuboola kwa Yahushua Kwabili.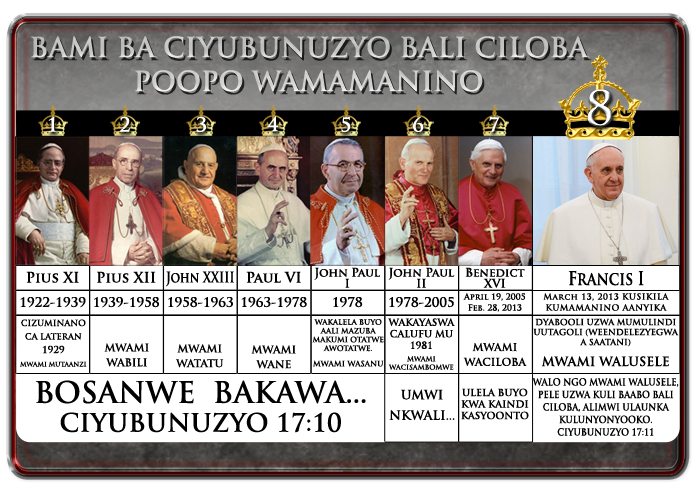 Nkamu ya WLC kwamyaka minji lino iloompolola canguzu bupanduluzi oobu, kiisoleka kucenjezya nyika kukuboola kwa Yahushua amamanino aanyika. Lino, bumboni bupya Mumangwalo, aawo ayeeme ciiyo eeci, bwabbukizyigwa.
Mukati kabumboni busisidwe mukucenjezya kwa Yahushua kuli mu Mateyo 24, kuli kampango kwamwi kalomya kwaamba cintu eeco cipa kumvwisya Ciyubunuzyo 17. Mumazuba akayinda, aaka kampango kakali kwiindwa ambali, akutateelelwa ncokaamba nokuba kubikkwa mpokeelede kuba mumusela wacishinshimi. Lino, Julu lyajulila caambwa mukampango aaka kumusela wamamanino.
"Alimwi kuti umwi akamwaambile kuti, 'Amubone! Ngooyu Kilisito,' naa, 'Nguulya!' Mutakasyomi pe. Nkaambo ba Kilisito bakubeja abashinshimi bakubeja bayoobuka akucita zitondezyo zipati azyintu zigambya kutegwa naa cakonzyeka bakabeene nobaba basale.
Amubone! Ndamucenjezyela limwi.
Aboobo, kuti bantu bamwaambila kuti, 'Amubone! Uli munkanda,' mutaunki pe; alimwi naa bati, 'Amubone! Uli mukati kaŋanda,' mutasyomi pe.
Nkaambo mbubonya mbuli lulabo mbolulaba kuzwa kujwe akumunika kusikila kumbo, mbweenya akuboola kwa Mwana wamuntu mbokuyooba.
Kufwumbwa kuli mutunta, ooko nkobayoobungana antoomwe basikwaze. (Mateyo 24:23-28, KJV)
Ibbala lyakuti "mutunta" lizyila kubbala lyaci Giliki lya ptoma. Lyalo eeli liiminina kuti "mubili uunyina buumi (mutunta): – mubili uufwide." 2 Lyaamba cigaminina kuti, "kuwa . . .aboobo,' eeco ciwide, mutunta.' " 3
Mbuli buzyi muna Kristu uli oonse, ibbala lya "kuwa" lilaa kwiiminina kunjaanji. Mubwini lyakali kwiiminina kuwa kuzwa mujulu, mbuli muntu naligunkula akuwa muzinga ansi.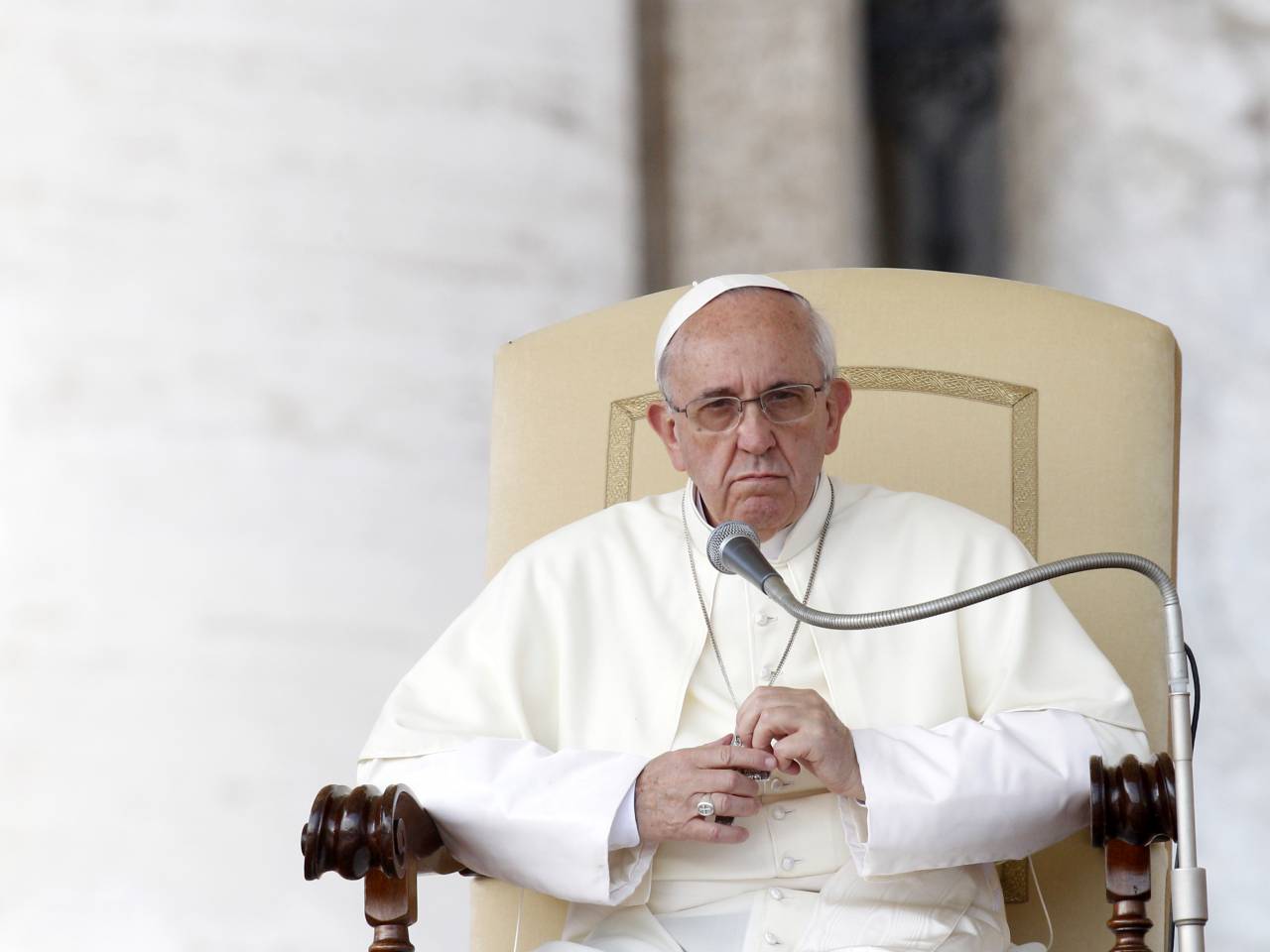 Pele kuli kuwa kwamumuuya akwalo, mbuli Adamu a Eva nibaacita cinyonyoono akuleya kuzwa mukutobela Mulengi wabo. Ncintu cikondelezya kuti eeci caambwa mubbala lyakuwa, amwalo mubbala lya "mutunta" inga caambilizyigwa nkaambo kuli kuwa ncobeni kujatikene mukupa kampango aaka.
Eelyo mupaizi nasangana mbunga yaba Jesuit, ulikulika Cikonkezyo ca Kusangana Mbunga (Extreme Oath of Induction). Namanizya kwiinduluka kwaamba cikonkezyo eeco, mupaizi mupati ulaatala, kaingulwa amupaizi mupya ooyu, ulabuzya mibuzyo.
Mubuzyo: "Hena watambula cikonkezyo?
Kwiingula: "Inzya, kujaya boonse batasyomi mbuli ndiswe amfulumende zyabo, abaleli, akutasiya nokuba ucembeede buti, musankwa naa musimbi nokuba muciimo cili buti mbwabede. Kuba mutunta kakwiina kulipa muzeezo wangu ndemwini, pele kutobela Bapati bali atala lyangu muzintu zyoonse, kakunyina kulelema nokuba kuŋuŋuna."
Ooku kulekezyela muzeezo wabuntu kuli baabo bali atala lyakwe ncecaandaanya mbunga yaba Jesuit. Cilimaninide mukwaambwa muci Latini kuti, Perinde ac cadaver , eeco caamba kuti "mbuli mutunta, kuluyando lwa Poopo." Ba Jesuit, mukukonkezya kwabo beni kabaliibide, bali mbuli mutunta, kabeendelezyegwa aluyando lwa umwi. Mbunga ya WLC isyoma kuti eeci ncecilomya kwaamba kuti Francis, poopo walusele alimwi wamamanino, ngo mutunta waambwa mu Mateyo 24.
Buzuba bwa Miyoba 13, 2013, bwakali buzuba bwa coolwe. Jorge Mario Bergoglio wakakkala acuuno cabupoopo mbuli poopo wa myaanda yobile makumi cisambomwe, acisambomwe (266th), Francis I. Cakali ciindi citaanzi mumusela wambunga yaba Jesuit kuti umwi uuzyila kati kabo wakaba poopo! Mumusela oonse Bukatolika bwakali kulanganya mbunga eeyi abukandu, nkaambo nimbunga mpati kwiinda zyoonse mu Bukatolika, kiijisi bantu bainda a zyuulu zili kkumi afuka baisangene. "Ba Jesuit lyoonse nimbunga yabapaizi balaanguzu kapati. Eeci cakapa kuti cikombelo coonse cibalangisye abusyu butasyomi kusikila cikombelo cakamwaya mbunga eeyi." 4 Lino nkaambo kakuti poopo walusele uzwa kumbunga eeyi, ncintu citeelede kwiindwa ambali asicikolo wacishinshimi.
Ba WLC babwene kuteelela kupati kuli mucishinshimi ca Mateyo 24 kuti nkuyumya lusyomo mubulemu lwakuti Poopo Francis ngo poopo wamamanino ncobeni uli munsaa kuboola kwa Yahushua: " Nkaambo kufumbwa nkuubede mutunta, nkonkukooko basikwaze nkobayoobungana." (Mateyo 24:28)
Zikonzyanyo zibelesyegwa kanji mu Mangwalo nkaambo zijisi kwiiminina kunjaanji. Nokuba boobo, kutegwa citeelelwe cili muzikonzyanyo eezyo, kweelede kutaanguna kubandauka akuzyiba zikonzyanyo eezyo.
Kampango aaka kaamba "basikwaze." Basikwaze mbayuni balya kufumbwa cibolede. Mbuli mbobali basikukungilila, mu Bbaibbele babikkidwe mumbunga yabanyama batasalali. Kuleka mbuli bayuni bamwi balya maila naa micelo, basikwaze balya nyama ibolede. Basikwaze abalo bakali kubelesyegwa kuba mukonzyano wa cisi ca Loma. Muzyaandaano zimanizya bbuku lya Myeelwe, Yahuwah wakacenjezya Isilayeli kwiinda muli Muusa eeco ciyoocitikila cisi kuti naa balo basulaika Yahuwah.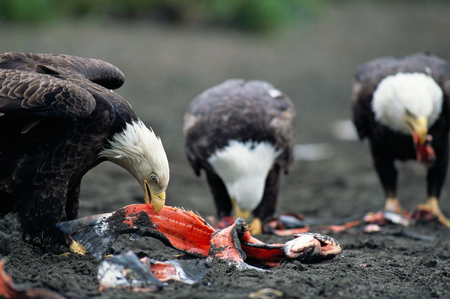 Nkaambo kufumbwa nkuubede mutunta, nkonkukooko basikwaze nkobayoobungana." (Mateyo 24:28) (Image courtesy of images.nationalgeographic.com.)
"Mumuuya wa Moza, kalanga misela iicizya, Muusa wakabona kupyopyongana mukati ka Isilayeli akumwayigwa kwacisi, kumwayigwa kwa Jelusalema abasikalumamba baku Loma: '[Yahuwah] uyooleta cisi cizyoolwana ndinywe kuzwa kulaale, kuzwa kumamanino anyika, eeco cifwamba mbuli sikwaze mbwauluka; eeco cisi mulaka waco ngomutateeleli pe; cisi cabusyu buyoosya, eeco citakabikkili maanu kumuntu ucembeede, nokuba muvwanda.' [Ciibalusyo 28:49] Kusauka kwanyika akupengesya kwabantu muciindi cakulwanwa kwamunzi wa Jelusalema muciindi ca Titus kwakabonwa mumisela yakatobela." 5
Aawa, basikalumamba baku Loma bakonzyanyigwa basikwaze. Eeci ncikonzyanyo cileelela nkaambo basikwaze bakali citondezyo ca Loma wabakomba mituni.
Pele mbweenya mbuli mbwaakaamba Yahushua eelyo naakaambilizya kuwa kwa Jelusalema amamanino aanyika, kuli citondezyo acimwi ncobayiminina "basikwaze" mu Mateyo 24:28. Citondezyo cacisi cilikke "cicilaanguzu atalaa zisi zyoonse" (cisi ca Amelika), kunyina cimbi pele ngusikwaze.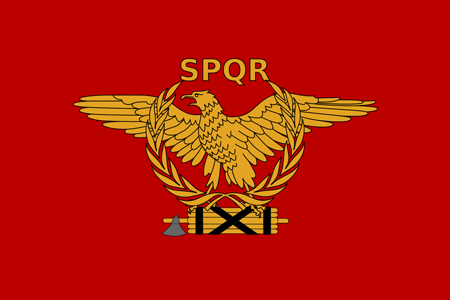 Cikonzyanyo ca Loma wabakomba mituni cakali sikwaze. Tweenge tukoya buta twiiminina leza waku Loma, Jupiter. Eeci cikonzyanyo ncibaabelesya abalo bantu bambunga ya Nazi mukusoleka kubamba bulelo bwatatu bwa Loma, naa Third Reich. (courtesy of galleryhip.com.)
Jelusalema wakamwaigwa asikwaze wa Loma mu AD 70 naa myaka ili makumi ciloba kazyedwe Mufutuli. Mazubaano, nyika ilangana aantenda iboola kuti sikwaze waku Amelika wasinikizya nyika yoonse, kutegwa boonse batobele kuyanda kwakwe naa balwanwe anguzu zya abasikalumamba bwakwe. Mbokuli mazubaano poopo waba Jesuit nguuvwukaula nkoli yabulelo bwabu poopo, nciindi buyo cisyoonto kuti sikwaze waku Amelika asinikizye bantu boonse kutobela nsabata yabupoopo (Nsondo) kutobelezya bwaamba cishinshimi:
Mpoonya ndakabona munyama umbi kazwa munyika, wakajisi meja obilo aali mbuli amwanaambelele, pele wakatalika kwaambaula mbuli simwaaba.

Alimwi wakazumizyigwa kupa muya wabuumi kucikozyanyo camunyama, kutegwa eeco cikozyanyo camunyama cikonzye kucita zyintu zyoonse zyobilo, kwaambaula akupa kuti bajaigwe boonse aabo bakakaka kukomba cikozyanyo camunyama.
Alimwi usinikizya bantu boonse, baniini abapati, bavwubi abacete, baangunukide abazike kuti aaba bababikke caando kujanza lyabo lyalulyo naa ankumo yabo, akuti kutabi muntu naba omwe uukonzya kuula naa kusambala ccita buyo muntu ooyo uujisi caando eeco, nkokuti izyina lyamunyama naa namba yazyina lyakwe. (Ciyubunuzyo 13:11, 15-17 KJV)
Eelyo poopo Francis, poopo ucaalizya wamusela wamamanino, nakkala acuuno mbuli mwami walusele, uyookwela basololi banyika yoonse kuti bamugwasyilizye mumulimo amakanze aakwe. Mu Mangwalo, "meja" ayiminina nguzu zyabuleli alimwi mweelwe wa kkumi wiiminina nguzu zyamalelo anyika oonse antoomwe.
"Lino meja aali kkumi ngowabona aiminina bami bali kkumi, aabo batanatambula bwami, pele balatambula nguzu zyakweendelezya kabali bami kwawoola lyomwe antoomwe amunyama.
Aaba bajisi muzeezo omwe, aboobo bapa nguzu abweendelezi bwabo kumunyama.
Aaba bayoolwana a Mwanaambelele, pele akaambo kakuti walo ngu Simalelo wabasimalelo alimwi Mwami wabami, Mwanaambelele uyoobazunda. Abalo aabo bali antoomwe anguwe ibakaitwa, bakasalwa alimwi basyomeka bayoocita oobo." (Ciyubunuzyo 17:12-14, KJV)
Poopo Francis, mbuli mutunta wa Mateyo 24:28, uyoobunganya basikwaze kuli nguwe munguzu zya sikwaze mupati, Amelika. Mbweenya mbuli basikwaze mbobabunganina aawo aali mutunta, mbweenya abalo basololi banyika mbobayoolekela nguzu zyabo zyakweendelezya kuli poopo. Mbuli buyumuyumu bwakupona anyika mbobuyaa kuya kumbele, akutunusya nyika yoonse, bantu munyika yoonse banoolangaula kwiingulwa, akucengulukila kuli poopo kuti abe musololi wabo.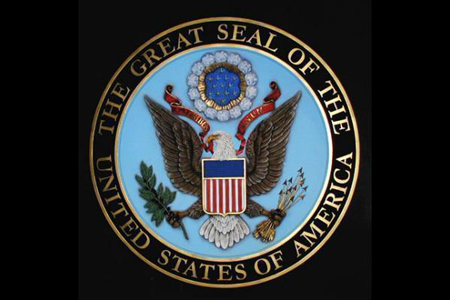 Kuti walanga aliso libonesya aawa inga muntu wabona bukonzyana citondezyo ca Loma wabakomba mituni aceeco ca Amelika nkaambo kakuti: Loma a Amelika ninguzu zipenzyesya anyika.
Lino mbokuli poopo walusele alimwi ucaalizya uukkede "acuunco ca Petulo musaante," majwi aakalembwa myaanda myaanda yamyaka kaindi, alaa mulimo kapati: "Nkamu zyabusofwaazi zibunganya nguzu akukamantana. Zilibambila nguzu kumanyongwe aaboola mapati. Kuli zintu zipati ziyanda kucitika linolino munyika yesu, alimwi eezyo ziyoofwamba kucitika." 6 Bunji bwazicitika mazubaano munyika zitondezya kuti Kuboola Kwabili kulaafwafwi, munsaa mulyango ncobeni. Kulangilwa kusinikizya mulawo wa Nsondo lino kulaafwi kusika anyika alimwi kupenzyegwa kuyoosikila boonse bakaka kutobela mulawo ooyu.
Tacili kule ciindi eelyo, mbuli basikwiiya bakale, nibakatalika kuyuba mumasena aatakkalwi bantu amumasena aalendelezya. Mbuli kuzingulukwa kwa Jelusalema abasikalumamba baku Loma mbucaali citondezyo cakuti batije bana Kristu baku Judiya, mbweenya akwalo kulipa nguzu kwacisi ca (Amekika) mukusinikizya mulawo wa Nsondo kuti ni nsabata yabu poopo, mbociyooba kucenjezya kuli ndiswe. Eelyo ciyooba ciindi cakuti tuzwe mumadolopo, akulibambila kusiya madolopo masyoonto akupiluka kumaanda aakkalwa balekede milimo akataa malundu. 7
Cishinshimi cimvugwa buyo aciindi nocazuzikwa. Ba nkamu ya WLC batembaula Julu mukupampanuna cishinshimi eeci lino aciindi ceelede. Aaka kampango kalo kataali kuteelelwa kabotu, lino kayumya kutondeka Poopo Francis kuti ngu poopo ushinshimwa walusele wa Ciyubunuzyo 17.

Kasimpe kayoozwidilila ataala zyoonse mubulemu. Basikalumamba ba Kujulu bayoozunda nguzu zisofweede zyamusinze. Bunji bwa bana Kristu bakaindi bakasweekelwa maumi aabo mukumwaya Mulumbe mubotu, pele bulowa bwabo bwakaba mbuto iizyalisya butebuzi bunji mumazubaano aamamanino.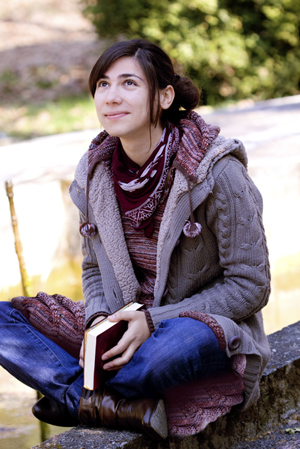 Woonse makanze aaSaatani aakumwaya cikombelo ca Kristu kwiinda mubulwani, taakazwidilila. Munkondo mpati oomo basikwiiya ba [Yahushua] mubaapeda maumi abo tiiyakamana eelyo balo basyomeka nibakatula milimo yabo. Kwiinda mukujayigwa bakakoma. Babelesi ba [Yahuwah] bakajayigwa, pele mulimo wakaya kumbele. Mulumbe mubotu wakaya kumbele kumwayika alimwi bakavwula bautobela. Wakanjila mumabazu aayo basikwaze ba Loma mubaataali kukonzya kunjila. 8
Lino, mumazubaano aakujala musela wanyika, Yahuwah uyoozunda alimwi. Kasimpe kaya kwiima nji kakazundide, kakatoongomene alimwi kakalondokede, kakaimvwi cakutacengama kumpeelaa sikwaze wa Loma asikwaze walumamba lwacisi ca Amelika.


---
1 Ellen G. White, Desire of Ages, p. 628, emphasis supplied.
2 Ptoma, #4430, The New Strong's Expanded Dictionary of Bible Words, p. 1348.
5 Ellen G. White, Patriarchs and Prophets, p. 467.
6 Ellen G. White, Testimonies for the Church, Vol. 9, p. 11.
7 Ellen G. White, Testimonies for the Church, Vol. 5, pp. 464-465.
8 Ellen G. White, The Great Controversy, p. 41.