Jelusalema wakalaa mulimo mupati mumakanze ookwa Yahuwah ku bantu kwaciindi cilamfu. Kwaambilizya makanaa lwanguluko lwa cisi ca Isilayeli, mu Kaanda kaniini 14, 1948, eeco cakaba cintu ciyandisi kapati kuli baabo bapona mazubaano aamamanino.
Munzi wa Jelusalema ulainda kuba biyo busena bwakuyooswaya kuli baabo bayanda kubona "nyika yacisyomyo iisetekene." Kwakaambwa kale kuti Jelusalema mpaakatikati eeni aali buumi bwa bamaJuuda, ziyanza zyabo, a Mangwalo, pele nokuba boobu acalo eeci cilaalilwa kuzubulula bupati bwini bwa munzi wa Jelusalema mumakanze ookwa Yahuwah ku mukowa wa bantu.

Busena Mbwaakasala Yahuwah Lwakwe Mwini
Ziindi zinjaanji Jelusalema ulaambwa mu Mangwalo kaindi loko bana ba Isilayeli kabataninga koma nyika ya Kanaani. Cilisalazyidwe kuzwa ku Matalikilo 14 eelyo Abramu naakazyokela kuyoovwuna Loti mu nkondo njaakali kulwana Chedorlaomer, umwi mwami wa zina lya Melechizedeki wakamupa cileleko Abramu, mpoonya awalo, wakabbadela Melechizedeki zintu zya kwa kkumi. Eeco cintu nicakacitika cakacili kuteelelwa mumazubaa Cizuminano Cipya:
Ooyu Melechizedeki wakali Mwami waku Salemu alimwi wakali mupaizi wa Leza Singuzuzyoonse. Walo wakayaanya Abrahamu kazyokela kuzwa kukuzunda bami mpoonya wakamupa cileleko, alakwe Abulahamu wakamupa kwa kkumi muzintu zyoonse nzyaakajisi. Kutaanguna, izina lya Melechizedeki liiminina "Mwami wa bululami"; nkabela alyalo lya, "Mwami waku Salemu" liiminina "mwami wa luumuno." (BaHebulayo 7:1-2)
Muci Hebulayo, ibbala lya Salemu ngu shalemu eelyo lyeendelana abbala lyakuti shalomu (luumuno) alimwi liiminina cintu cikkwene naa cimaninide. Muziyanza zya BuJuuda kwaambwa kuti ooyu mwami wa luumuno a wa bululami kwakanyina awumbi pele ngu Shemu lwakwe kumugama. Walo wakali kukomba Leza wakasimpe ncobeni omwe. Kaambo kakwaamba kuti "mwami waku Salemu" kayubununa kuti walo wakali kulela kali mubusena bwakaitwa aakale kumbelaa ciindi kuti … Jelusalema.
Kakwiindide myaka makumi one amusanu kusikila makumi musamu aamyaka, eelyo Yahuwah naakaambila Abulahamu kuti akatuuzye Isaka cituuzyo, walo wakaambilwa kuyoocitila mulimo ooyu ku "busena bwa Moliya" (Matalikilo 22:2). Mulundu wa Moliya wakali mulundu aawo kakwiindide myaanda-myaanda ya myaka, mpulyakali kuzyooyakilwa tempele mu Jelusalema! Alimwi aakale, Mozesi wakainduluka kanjaanji kwaambilizya Jelusalema kuti "mbusena oobo Yahuwah Leza wako mbwayoosala kuba cikkalilo ca Zina Lyakwe—ooko webo nkoyooleta zyoonse zituuzyo nzyekulailila webo: zituuzyo zya kuumpa cipaililo azipego, kwakkumi kwako azipo zili nsini, alimwi azintu zyeebeka nzyookasyomezya kuli Yahuwah" (Ciibalusyo 12:11). Kwaciindi citaanzi, mu twaambo ootu, bupati bwa munzi uuboola kumbelaa mazuba buliyubunudwe.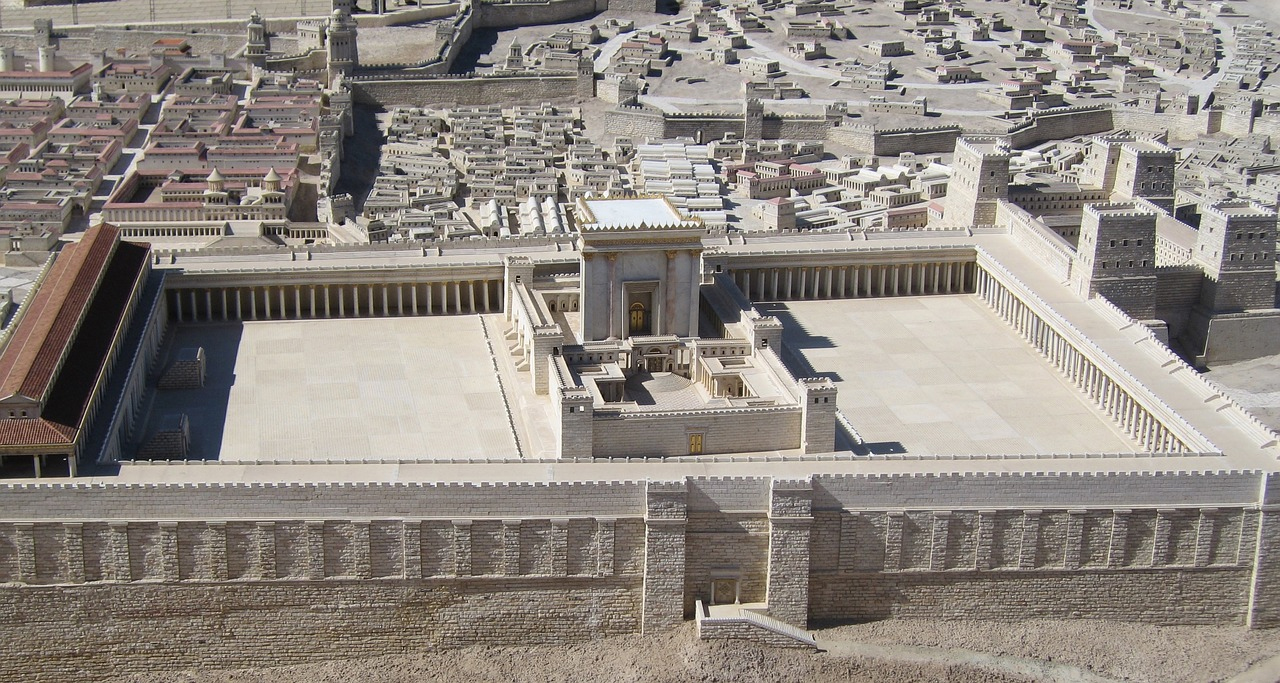 Munzi wa Mwami Mupati
Jelusalema, mbuli munzi ookwa Yahuwah, lyoonse wakali munzi uusetekene. Eelyo muntu, busena nokuba cintu nocibikkwa ambali kuti "cilisetekene," eeco cintu cibikkidwe ambali ncookwa Yahuwah. Oobo busena aayakidwe Jelusalema tabuli busena biyo. Kutozya kujwe lya Isilayeli kuli bbuwa litakwe cintu munkanda. Bantu bakali kweenda misinzo kuzwa Ku cooko ca kunyika kuya kumusanza akupiluluka boonse bakali kwiinda mucisi ca Isilayeli (oomo munzi wakali akatikati muwakali Jelusalema). Aaya akali makanze aabulemu ookwa Yahuwah aakusumpya kasimpe. Eelyo basilweendo nibakali kwiinda mu Isilayeli, bakali kunoonga bamuzyiba muleli wa cisi ca Isilayeli wabulemu akutola makani aayo kumaanda aabo aku zisi zyabo. Mbube munzi wa Jelusalema, wakali cipego ca bulemu.
Nokuba kuti kusikila mazubaano, cipaililo caba Muzilimu ciyakidwe waawo aakayakidwe tempele lya Solomoni, Jelusalema acintu kufumbwa cili coonse ncuuyimina ucili mumuni uumunikila bantu boonse. Pele Yahuwah taninga manizya makanze aakwe mu Jelusalema pe.
Mumazuba aacaalizya, Mulundu wa tempele lyokwa Yahuwah uyooba mulundu mulamfu kwiinda atalaa malundu woonse; uyoosumpulwa atalaa tulundu, alimwi masi woonse ayooyoboloka kuboola kuli nguwo.
Bantu banjaanji bayokwaamba kuti, "Boola, atweende ku mulundu ookwa Yahuwah, ku tempele lya Leza wa Jakobe. Walo uyootuyiisya milazyo Yakwe, kutegwa iswe tukeendele munzila zyakwe." Mulawo uyootuminwa kuzwa ku Zioni, izwi lya Yahuwah liyoozwa ku Jelusalema (Izaya 2:2-3).
Kuyakululwa Kumamanino
Niwaamanizya kudilimunwa munzi wa Jelusalema mu 70 CE, bamaJuuda bakamwaikizyana. Mu myaanda ya myaka yakatobela, munzi uusetekene wakalelekwa anguzu ziindene yindene, kanjaanji kwiinda mukutikaika ca malowa amu bulwani. Mu 1917, cisi Cipati ca Britain cakaba citaanzi kulombozya kuti kuyakululwe cisi Cipya ca bamaJuuda caangulukide. Nokuba boobo, kwakainda ciindi kusikila mu 1948 nicaacitika eeco. Cintu cuusisya ncakuti, mukaindi kasyoonto buyo, cooko cili Kujwe lya Jelusalema, ooko kucili matongo aa Munzi Wansiku, aku Bwaanda bwa Kumbo, a Mulundu wa Tempele, cakafumpwa acisi ca Jordan.
Pele kunyina naba omwe uunga wapindula makanze aateeli ookwa Yahuwah. Mu Ganda Pati 1967, kwakacitika maleele. Kakwiindide myaka 19 kuzwa cisi ca BuJuuda kacibambidwe, basimukobonyina a Isilayeli bakacilaa ntenda iilwana cisi. Makani akasika mpaalemesya kapati cakuti, mu Ganda Pati 5, 1967, cisi ca Isilayeli cakavwundula nkondo yakavwumbu, mpoonya mumazuba aali cisambomwe, cakapwaya lumamba lwa masi otatwe aazingulukide cisi akujosya munzi wa Jelusalema mumaanza aa bana Isilayeli.
Eeci cakali ciindi cakazyokolweda limwi misela ya cisi yoonse.
Munzi wa Jelusalema uukamantene lyoonse wakali Jelusalema munzi waluumuno kutali wa kuzwangana. Munzi wabulemu ookwa [Yahuwah] waabambilwa kubunganya misyobo-misyobo yabantu antoomwe akuswenya bantu boonse munsimunsi lya [Yahuwah]. Aaya nga magolelo aa makanze woonse mu Musela uuna Messiah, mbube lino Jelusalema mbuukamantene, tulaafwaafwi kusika ambaakani mpaagolela makanze aayo, ku buzuba oobo Tempele lyamu Jelusalema noliyo "kwiitwa kuti ŋanda yakupailila ku masi woonse" (Izaya 56:7).1
Kuzyokela kwa Mwami
Makanze ookwa Yahuwah ku munzi wa Jelusalema ayoozuzikwa kumamanino eelyo Jelusalema Mupya waakulonzyegwa kuzwa Kujulu kuboola anyika, kuti ukabe munzi mupati mu Bulelo bwa Yahuwah bwa lyoonse alyoonse, oobo buyooyakilwa anyika.
Lino Ime ndakabona julu lipya anyika mpya, nkaambo julu litaanzi anyika ntaanzi zyakamana. Alimwi tiikwakacili lwizi. Nkabela Ime, nde Johane, ndakabona munzi uusetekene, Jelusalema Mupya, kuuboola kuzwa mukati ka julu kuzwa kuli [Yahuwah], kuubambilidwe mbuli nabwiinga uubambilidwe mwaalumi wakwe. Mpawo Ime ndakamvwa zwi lipati lizwa kujulu kaliti, "Langa, cikkalilo cokwa [Yahuwah] cili akataa bantu, alimwi Walo unookkala ambabo, nkabela bayooba bantu Bakwe. [Yahuwah] Lwakwe unooli akati kabo alimwi uyooba leza [Leza] wabo. Alimwi [Yahuwah] uyoopukuta misyozyi iili yoonse mumeso aabo; takucikabi kabili lufu, nokuba buumba, nokuba kulila. Takucikabi kucisa, nkaambo zintu zyakaindi zyakamana" (Ciyubunuzyo 21:1-4)
Oobo bubotu buli kumbelaa ciindi, bulindila baabo bamuteelela akumutobela Yahuwah mumazuba aazya kumbele woonse! Bweende bwazintu zyaacitika myaka yainda linolino mu Jelusalema butondezya kuti kuboola kwa Yahushua akubamba bulelo bwa Yahuwah anyika kuyoocitika mumyaka iicizya kumbele.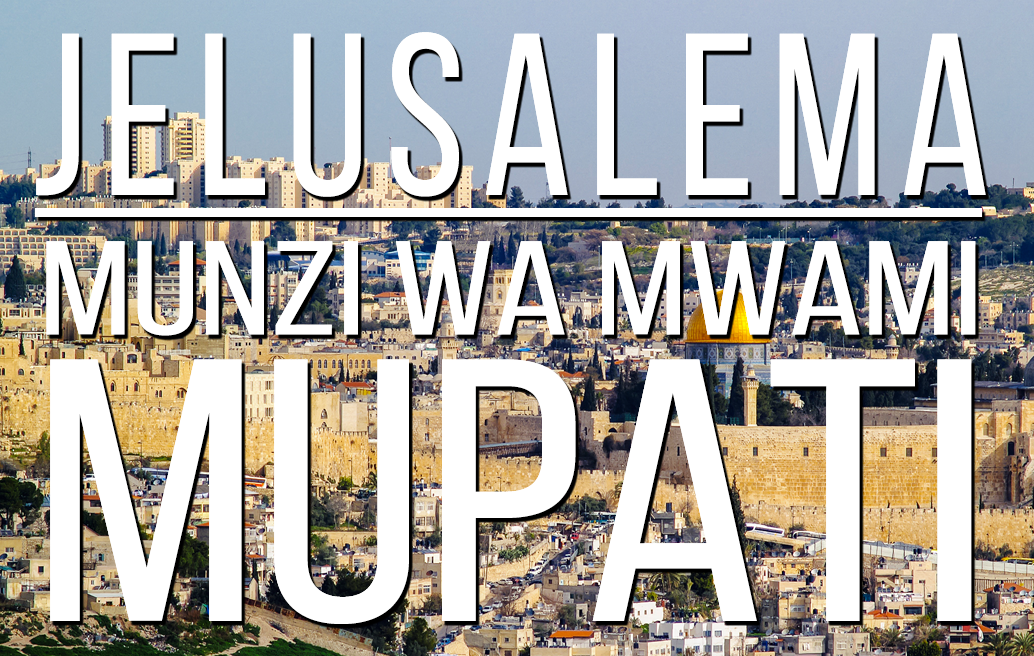 ---
1 International Fellowship of Christians and Jews. "Jerusalem: God's Eternal City," peeji 16, kuyungizya kusinizya.