Mangwalo atondezya nkamu yabantu yiindene, balo aabo bayandide kutobela cakumaninina, kutobela Musololi wabo wabulemu mukasimpe koonse. Baitwa kuti: Bana ba Zadok. Ijulu libapa bulumbu nkaambo bayandisya kuteelela akulipa cakumaninina, akubapa mulimo wakubelekela Yahuwah Lwakwe mwini! Bamwi nobabelekela bantunyina, balo bana ba Zadok babelekela Yahuwah kumugama akukkala maumi aabo kabayeeme ali Nguwe ziindi zyoonse. (Amulange Ezekiya 44:15.)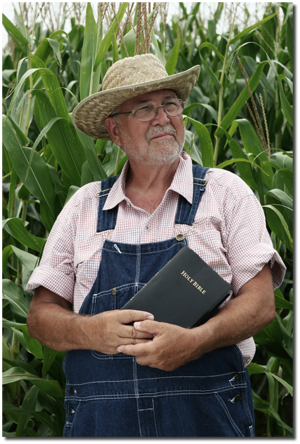 Kutegwa balibambile ku mulimo mupati ooyu, bana ba Zadok bayiila mucikolo ca Kujulu. Bamayi babo mbangele; mabbuku aabo Mangwalo azilengwa leza. Batambula kulaililwa kwabululami kuzwa Kujulu. Kunyina pe cikolo caanyika cikonzya kuyiisya bana ba Zadok mulimo wabo mupati ooyo ngobaitilwa.
Kajisi myaka ili makumi one, Muusa wakali mwanaa mwami mu Ijipita, kali silutwe wabasikalumamba. Wakalaa camba cakuti cimwi ciindi inga waba nguuvwuna Isilayeli. Pele Yahuwah wakalaa makanze aambi, aboobo wakamutumina munkanda. Kalaa myaka ili makumi lusele, keembela mbelele mu Cikolo ca Munkanda, Muusa wakalaa moyo muteteete alimwi taakali kuyanda kusolweda Isilayeli kuzwa mu Ijipita. Mpawo Yahuwah wakazyiba kuti Muusa lino ulilibambide. Myaka makumi one kayiisyigwa ajulu, Muusa wakeelela kucita mulimo mupati wabuumi bwakwe.
Mukwiiya nkobatambula kuzwa Kujulu akukomba nkobapa Mulengi wabo, Bana ba Zadok kanjikanji balalijana kabaimvwi balikke. Taakwe eeci nicakali cintu cancobeni kusikila lino, munsaa mamanino aciindi. Ekklesia yakali mbunga isalala aciindi cimwi, pele lino ilikakide kasimpe akuyiisya zitaluleme. Tabeeleli kwiiya zya kujulu kuti baitwe kuti mbana ba Zadok. Mbucaabede amuciindi ca Elija, kayubide mu Kalonga ka Cherith. Yahuwah wakamutola nkuko okuya kuti atabi muntenda. Taakali kuunka ku sinagogwe mu Nsabata, pele wakakomba kali alikke musyokwe.
Eelyo kalonga nikaayuminina, Elija wakatolwa kuŋanda ya mukamufu ulaa moyo mubombe, uusyomeka alimwi ooko wakakkala kusikila myaka yotatwe amyezi cisambomwe yamana. Muciindi eeci, Elija taakanjila munkamu zyabupaizi nokuba yomwe pe. Walo wakakombela amunzi antoomwe amukamufu amwanaakwe musankwa. Nguzu zya moza nzyaakajana boobu, zyakamugwasya kulibambila kwiima alikke kumbele lya Ahabu abashinshimi ba Bbaali a Asherah, aabo bakali myaanda lusele abali makumi osanwe amulundu wa Kkamelo.
Johani mubbizyi wakali umwi wabana ba Zadok walo kwiinda mukukomba alikke, waalibambila kucita mulimo mupati kuli Yahuwah. Ekklesia waamunzi ngomusyobo wini wakukomba kwabana ba Zadok. Ooku kukomba olikke, koli olikke aYahuwah, ncecibambila bana ba Zadok kumulimo wabo wakwiiminina Yahuwah kabasyomeka akulangana anyika yabuzangi.
Boonse aabo batobela cakumaninina lwiito lwakuzwa mu Bbabbuloni kuya kumumuni wakasimpe, bayoojana kuti kukombela amunzi ncintu ncobatakonzyi kuleya pe. Kulaililwa nkobeelede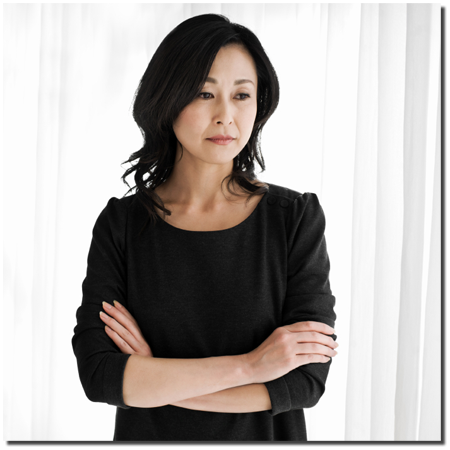 kutambula ooko kuzwa Kujulu, takujanwi muzikombelo ziwide pe. Kuya kumbele, myeelwe ya banamaleya aabo baboola ku "cikombelo" nkaambo buyo kakuti bayanda kuti bayanzane tacili cintu cizuminwa a Mangwalo, nkaambo Yahuwah walo wakati, "Hena bobile inga beendela antoomwe, pele buyo kuti bayanzana?" (Amosi 3:3, NKJV)
Boonse balyaaba kuti batobele kasimpe, kufumbwa muulo uungwa waba mukucita boobo, bayoolangana azintu eezyo zibaingilila munzila, zyalo Saatani nzyabikka kuti abatyompye. Zintu zinji ziyoocitika eezyo ziyoopa kuti lusyomo lwabo luye kumbele. Ekklesia waamunzi cimwi ciindi inga wamvwika kutalulama. Kulendelelwa "akusulaikwa" kulakonzya kwiindila- kapati kuti muntu kali alikke alimwi katajisi muntunyina wakukomba limwi. Ncintu cuubauba kubuzya kuti naa ekklesia waamunzi nkuuli amu Bbaibbele.
Cikankamanisya ncakuti, ekklesia waamunzi tiiwakali buyo mu Bbaibbele, pele wakalaililwa kuti weelede kuba. Mbuli Ekklesia wa Yahushua mbwaakaya kumbele akumwayikila munyika zyili kulaale, bantu bakali kupailila mumaanda nokuba musyokwe mutakwe congo. Ku Filipi, cakali cilengwa kuti muntu uusyomeka munzila eeyi kapailila mumbalaa kalonga. "Mubuzuba bwa Nsabata twakaunka kumulonga, ooko mipailo nkuyaali kucitikila mbuli cilengwa cesu; alimwi iswe twakakkala ansi akubandika abamakaintu aabo mbutwaajana okuya." (Incito 16:13, NKJV)
Cakali "cilengwa" kubasyomeka kulyaandaanya akuya kumulonga ooko kwaali luumuno kuti bakapailile nkuko akukomba mu Nsabata. Kabacili nkuko kuya, Paulu a Silas bakazyibana a Lydia, musambazi wamilembo yamusyobo wacisombo. Walo abantu bamuŋanda yakwe boonse bakabizyigwa. (Amulange Incito 16:14-15.)
Muciindi coonse eeci, basyomeka bakali kupailila amunzi. Enoki wakeenda a Yahuwah, kutali mukati kamadolopo muli kujatikana kunjaanji, pele mukulizandula akukomba Nguwe kulaale ooko kuumwine. Kuzwa ooko, Enoki wakabaa nguzu mu Moza zyakuti aunke akuyooba mwiiyi wabululami.
Abalo Bana ba Isilayeli nibakali munkanda, bamwi babo amikwasyi imwi bakali kupailila mumaanda aabo, ekklesia waamunzi! Kuzwa kumatalikilo, Muusa wakaanzika "civwuka cakuswaanganina" ooko walo nkwaakali kuunka kuti akabandike a Yahuwah. Mumwaka omwe, bana ba Isilayeli bakalaa cipaililo kacili munsi lyabo. Umwi inga wayeeya kuti boonse bakali kwiitwa antoomwe kuti bakombe lyoonse mubuzuba bwa ciloba. Nguni unga weelela kupa mulumbe wa Nsabata kwiinda Muusa? Nokuba boobo, eeci teesyi caali kucitika pe! Boonse bakali lailidwe kuti kabakkede muzivwuka zyabo.
Yahuwah wakabapa cakulya muNsabata ciyungizyidwe kutegwa boonse bakonzye kukkala amunzi muciindi cisetekene ca Nsabata.
"Amulange! [Yahuwah] wamupa Nsabata; aboobo Walo ulamupa muli bwa cisambomwe cinkwa camazuba obile. Muntu oonse weelede kakkede muŋanda yakwe; kunyina muntu weelede kuzwa mpakkala mubuzuba bwa ciloba." Aboobo bantu bakalyookezya mubuzuba bwa ciloba. (Kulonga 16:29, 30, NKJV)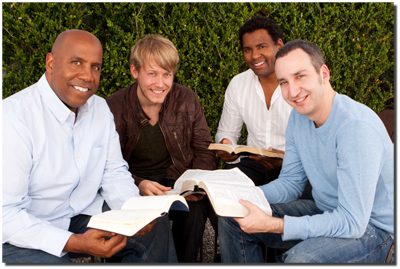 Nokuba kuti ekklesia waamunzi ncintu ciyandika kuli boonse batija Bbabbuloni, citola ciindi kulibambila mizeezo kuti icengulukile kunzila mpya yakukomba. Cimwi cisyomyo ca Bbaibbele boonse ncobanga balikankaizya muli ncico cijanwa mu Mateyo 18:20: "Aawo aabungene bobile naa botatwe muzina Lyangu, ambeyo nkweli akati kabo." Muntu uukomba alikke ulakonzya kulikankaizya mucisyomyo eeci akubaa camba mbuli bantu banji. Mangwalo atuyiisya kuti boonse bamuyanda Yahuwah balipedwe bangele babakwabilila akubakobelela. Aboobo, awalo muntu ulaalikke tali alikke mubwini pe, pele ulaa mungele ooyo uumukwabilila, antoomwe bobile mbaa ekklesia, alimwi akati kabo aawo Yahushua nkwali.
Mbantu basyoonto buyo bajisi ciindi cakukomba abamwi mutubunga mumaanda aabo. Aabo balelekedwe balaa mikwasyi iisyoma mbuli mbabo akukombela antoomwe amikwasyi yabo.
Bunji bwabo balalijana kabakomba balikke. Nokuba kuti muntu kakomba munkamu, antoomwe amukwasyi wakwe, nokuba kuzyuli, ooku kukomba kulatambulika kuli Yahuwah alimwi Walo ulamuleleka kapati ooyu muntu uukomba boobu.
Teesyi zikombelo zyampulungwido zyamisyobo yaandene zipa kuti busena busetekane pe. Takuli kubaa sumo ataala ciluli nokuba kuba akataa bakombi banjaanji. Cintu cilikke ciyandika kubamba busena kuti busetekane nkuba bulemu kwa Yahuwah aawo abusena. Bana Isilayeli bakalaililwa kuti bayake cipaililo mumuseenga wamunkanda. Kwakanyina busena aakusimpa bbwe lyakuyakila, nokuba busena bwakuyakila ; pele buyo busena bunyina cintu. Yahuwah wakaambila Muusa kuti , "Abandibambile Cipaililo Ime kutegwa Ndikkale akati kabo. (Kulonga 25:8) Sunu Taata aMwana bayandaula bakombi aabo bayoobatambula kutegwa Balo bakakkale akati kabo, alimwi kufumbwa nkobabede oobo busena buba busena busetekene, bubikkidwe ambali bwakuswaanganina.
Eelyo civwuka nicakalonzyegwa, kwakacinyina kusetekana amuseenga aawo mpucaaimvwi pe. Mpaacibaka aali Yahuwah aakali kusetekana kwa cipaililo alimwi eeci ncecipa busena buli boonse kusetekane, aawo Sikabumba mpanga wakombelwa. Busena bwa kukombela inga kabuli busena buumwine akataa zilengwa leza musyokwe. Cimwi ciindi inga kamuli mukati ka mootokala uuyobwedwe munsaa zyiba lya meenda – nokuba muciyobwedo ca myootokala! Kanjikanji, aabo bakomba balikke balacita oobo kuzyuli kwabo.
Kufumbwa ooko nkwapailila muntu mbusena busetekene nkaambo Yahuwah wakakonkezya kuba nkuko ooko.
Kukomba ninzila yakutondezya luyando kuli Sikabumba. Muntu wakazyibide zilengwa amisyobo yakukomba muzikombelo inga walimvwa kuti muluumuno lwakuzyuli kwakwe takombi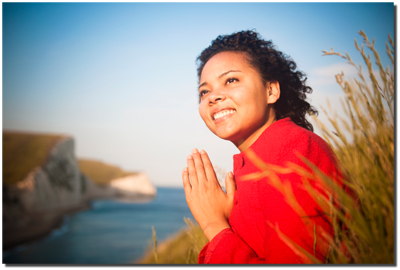 ncobeni. Nokuba boobo, kukomba kwamasimpe ncipego caluyando. Nkujulwida moyo mukukombela Yahuwah kusalala. Kukomba kwamusyobo ooyu nkonkuko Yahuwah nkwakondelwa. Ncintu cuubauba kukomba munzila iisalala olikke, kwiinda munkamu yabantu banongana nokuba batalilemeki.
Mu CiHebulayo cansiku, ibbala lya ciloba lilikonzyene abbala lyakucita lyaamba kuti "kunyandwa." Aboobo cibalo ca Matalikilo 2:2 kuti twasanganya bbala eelyo inga cabalwa kuti:
"Alimwi mubuzuba bwa "kunyandwa", Yahuwah wakamanizya mulimo Wakwe ngwaakabamba, alimwi Walo wakalyookezya mubuzuba bwa "kunyandwa" kuzwa kumilimo Yakwe yoonse njaakabamba. Alimwi Yahuwah wakaleleka buzuba bwa "kunyandwa" akubusalazya nkaambo muli mbubo Walo wakalyookezya kuzwa kumulimo Wakwe ooyo Yahuwah ngwaakalenga akucita."
Hena inga webo toonyandwa mubuzuba bwa Nsabata zileleko eezyo nzyopedwe mubuumi bwako? Hena inga toonyandwa, toolumba akuyandisya nzila yalufutuko amakanze aankobayootolwa aabo bavwunidwe kuzwa anyika? Hena inga toonyandwa kuti Walo wakatuyandisya cakuti wakatufwida iswe? Buzuba bwa Nsabata, buzuba bwa ciloba, inga buyooba bukkomanisya alimwi cileleko cipati mbuli notwiibaluka bubotu oobu.
OLIKKE
Bantu banji bazwa mu Bbabbuloni balalijana kabali balikke. Nkaambo kukomba ncintu cimvwika, aboobo citola ciindi kuti muntu azyibile kukomba alikke.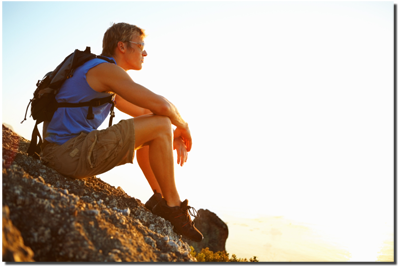 Kuli nzila zinji muntu uukomba alikke mbwakonzya kubaa buzuba bwa Nsabata buzwide zileleko. Nkaambo kakuti kunyina muntunyina ngwayelede kubikkila maanu ali nzyabulide, mawoola aa Nsabata yoonse inga muntu ooyu waabelesya mukuvwuntaulisya Mangwalo akubandika aa Taata aMwana. Inga walizya nyimbo zyabupaizi kumwi kaimba awalo kutegwa alelekwe mukutembaula munyimbo eezyo. Cimwi cintu ciyungizya kubaa lusyomo nkubaa bbuku oomo muntu ooyu mwalemba mipailo yakwe yakulumbanya. Kabbuku kasyoonto buyo inga kajata mulimo ooyu. Nsabata ili yoonse webo weelede kulemba zintu nzyolomba mumipailo. Nsabata itobela, webo weelede kulemba mipailo yakaingulwa azileleko zyakatambulwa mumvwiki yoonse, alimwi weelede kulemba mulongo mupya wakupailila mumvwiki iboola.
Ncintu ciyandika kapati nkugama kusanganya mumipailo zintu nzyobulide kutegwa eelyo Yahuwah nakwiingula, eezyo zileleko nzyopegwa inga zyazyibwa akulumbilwa mbozyeelede. Kubikkila maanu azileleko zyatambulwa ncinctu ciyandika kuli yooyo wiimvwi alikke. Eeci ciletela bulumbu aluyando, alimwi eezyi nzyeziyungizya lusyomo akusyoma mu Munununi.
Cimwi cintu cikondelezya kucita ncakwiiya ziiyo zya nkamu ya WLC (Worldslastchance) eezyo zyimwaigwa muluwo. Eeyi nkamu ilapa mabbuku aalwiiyo lwa Moza. Aaya mabbuku ajisi ziiyo zibotu kwiiya. Alimwi kuli zilembedwe ankamu eeyi zipa kuti muntu atontomane kuyeeya akulizeeza.
Kuti kukkala buumba caba cintu cikopa alimwi cikukatazya, koyandaula bantu bakusangana limwi. Kuti kakuli muntu umwi ngopa bumboni, mu Nsabata nceciindi cibotu cakuya kumbele kupa bumboni akuswaangana mumoza kuti mwaabane Cinkwa ca Buumi.
Kuyaa bweendeenda musyokwe muli zilengwa leza acalo ncilengwa ciletela kuumbulizyigwa mumoza. Ijwi lya Sikabumba lilainda kumvwugwa kabotu muzilengwa leza kwiinda kumbi kuli koonse. Liya Yahushua naakali anyika, Walo wakali kuunkaunka musyokwe amumalundu kuti akabandike a Taata Wakwe. Walo wakalizyi kuti kukomba kusalalisya ooko kwiinda kululama, nkuswaangana kwamuya wamuntu aMulengi wakwe muntu ooyo. Eeci inga caba cintu ncokondelwa ayebo nokuba kuti uli olikke.
MIKWASYI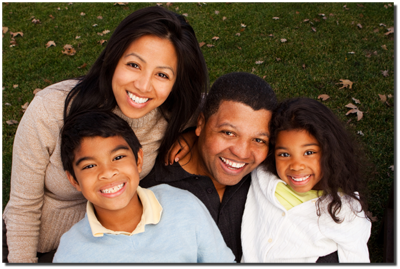 Ncileleko cipati kuti muntu kaswaangene amukwasyi wakwe mukukomba! Kukombela amunzi ciletela cileleko cipati nkaambo zintu ziyandisyigwa inga zyalombwa munzila yuubauba kwiinda kukomba mumbunga mpati.
Kwiimbila antoomwe ncintu cilibotela kuli Yahuwah alimwi bana banjaanji balayandisya kwiimba. Cileleko ciboola mukusoma majwi aanyimbo cinooliko lyoonse kutamani.
Bamanyina abamawisi inga balinzyaana kulailila bana, umwi kayiisya twaano twamu Bbaibbele alimwi umwi kaabanya ciiyo nokuba mukonzyanyo wacilengwa leza ooyo uutola mizeezo Kujulu. Masikati boonse inga baunka kuyaa bweendeenda muzilengwa leza akutondezya bana luyando lwa Sikabumba muzilengwa leza.
Pilgrim's Progress acalo ncintu cibotu kumukwasyi. Ninzila imwi yakupa bana cintu cakuti bakkalikile eelyo bazyali babo nobaiya ziiyo zyamu Bbaibbele (Bible Studies). Bana inga baswiilila ziiyo zya moza mu Pilgrim's Progress akulambaika misyobo yiindene muzifwanikiso zyatwaano twa Bbaibbele.1
Bazyali balakonzya kukomezya bana babo abana bapati kwiinda mukwiiya tusimpe twa Bbaibbeke antoomwe amabbuku aabupaizi amwi.
TUBUNGA
Aabo bantu bajisi ciindi cibotu cakukombela antoomwe abantu bamwi bamizeezo yomwe mbuli mbabo balaa ciindi ciindene kubota. Bunji bwabantu bazwa mu Bbabbuloni bali balikke. Bantu banji balalembela nkamu ya WLC kababuzya kuti nguni uuli kubbazu lyabo uubamba Nsabata iitobela mwezi azuba. Kukomba abantu bamwi ncintu cikondelezya alimwi nciindi cipedwe. Nokuba boobo, kulayandika kubikkila maanu zintu umwi aumwi nzyabulide munkamu eeyo.
Kabunga kabantu bali makumi obile abosanwe inga katola ciindi cilamfu kweendelezya kwiinda mukwasyi ulikke buyo. Bapatipati babula zintu ziindene kuli zyeezyo zyibulide bana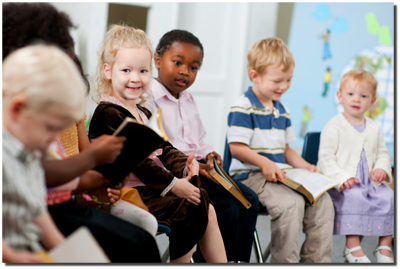 babo, pele zyoonse zibulide zyeelede kubikkilwa maanu akusanganyigwa mumipailo. Tacili cintu ceelede kulangila kuti bana bakkalikile kwa mawoola manjaanji kakunyina cakucita eelyo bazyali babo nobabandika musalo wazintu eezyo bana nzyobatakonzyi kuteelela. Bunji bwa bapati balayandisya kuvwuntauzya Bbaibbele kwamawoola manjaanji, pele zintu ziyandwa abana basyoonto abakubusi bacilaa cijatilo canzoka, azyalo zyeelede kubikkilwa maanu.
Kulangila akupaila kweelede kucitwa lyoonse kutegwa zileleko zyakuswaanganina antoomwe munkamu zitaide kubaanga nkubungana buyo, mbuli bubungana zikombelo zimwi akulesya bantu kuti balyookezye mubuzuba bwa Nsabata. Milumbe yeelede kupegwa, pele tiiyelede kuba mulimo wamuntu omwe buyo. Takweelede kuba muntu omwe buyo kuti ngomusololi akumukulaika milimo yoonse pe. Kuti cacitika boobu eeci inga calesya Moza wa Yahushua walo uuyanda kuleta cikkomanisya akusanina miiya kwiinda kuti muntu omwe kapa mizeezo yakwe alikke buzuba boonse.
Kulida antoomwe cakulya inga caba cibeela cakucita kwamanwa kukomba akuleta ciindi cibotu cakuswayana, pele kweelede kubikkilwa maanu kuti zintu zyoonse zyaambaulwa zyeelede kuba zintu zya Moza. Masikati, bakubusi inga baunka mukweendeenda kulanga zilengwa leza. Balakonzya kuyandaula cintu ciyiisya ciiyo akwaabanya kuli bamwi kumangolezya babungana alimwi.
Kufumbwa naa kuti upaila olikke, naa mumukwasyi nokuba munkamu, kulibambila buzuba bwa Nsabata kutalikila mubuzuba butaanzi. Bamanyina abamawisi tabeelede kulijaya kubeleka mumvwiki yoonse nkaambo eelyo mawoola aasetekene asika, beelede bakonzye kukkala antoomwe abana babo, kwiinda kuti basuntuke koona ŋonzi amasikati, mukuyanda kusanganya mazuba oonse ngobatakoona kabotu mumvwiki eeyo.
MILIMO
Tweelede kwiinduluka kuzyiba kuti kukomba ncintu cilengedwe mukati ka muna Kristu uli oonse, mbuli mbucaali ku . . .bana Isilayeli aabo bakalemba ntembauzyo, alimwi ncilengwa cakusekelela bupati ankumbu zya . . .[Yahuwah] eeco ciletela kulumbanya, kukkomana akuyandisya Nguwe kutamani. 2
Inga caba cintu cigwasya mukukomba kwamazubaano kutobela nzila zyakukomba kwini. ACTS, mabala aayiminina (Acknowledgement, Confession, Thanksgiving and Supplication.), ooku nkokwaamba kuti Kuzyibya,Kulilekelela zinyonyoono , Kulumbaizya, a Kukombelezya. Kufumbwa kuti muntu kakomba alikke, nokuba mumukwasyi naa munkamu, eezyi zyitobela inga zyamugwasyilizya:
Kuzyibya
"Amupe Yahuwah bulemu bweelede zina Lyakwe; amukombe Yahuwah mububotu bwakusetekana kwakwe." (Amulange Intembauzyo 29:2.)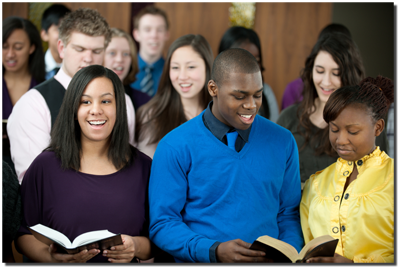 Cintu citaanzi mukukomba, kufumbwa mupailo, munyimbo nokuba kutontomana kuyeeya, nkuzyibya Yahuwah kuti iswe twamuzyiba kuti Nguni alimwi Walo uli buti: Mulengi; ali Nguwe mpaatalikila luyando, buumi, luzyibo acileleko cili coonse citambulwa.
Mulimo wakuzyibya Yahuwah kuti nguulaa katikati ka buumi boonse aluyando utukulwaizya kulangila mulusyomo mbuli notumuzyibya bweende bwesu kuli Nguwe: Walo ngo Mulengi; iswe tuli zilengwe Zyakwe. Walo ngu Taata wesu; iswe tuli bana Bakwe.
Nyimbo zyakulumbaizya inga zyaimbwa; intembauzyo zyakumutembaula inga zyabalwa mumabbuku akubikkwa mumizeezo. Tumpango twa Bbaibbele tugeme aluyando lwa Yahuwah kuti ngo muzyali wabana Bakwe alimwi anguzu Zyakwe, zyoonse eezyi ninzila zya kuzyibya Muleli waboonse. Kunkamu zipaila antoomwe, ziiyo zyazilengwa leza eezyo zigeme kutondezya bweende akataa Mulengi azilengwe Zyakwe inga zyaabanwa. Bana inga baambilwa taano twaluyando lwabazyali akutondezya mbolukonzyana a luyando lwa bulemu.
Kulilekelela zinyonyoono
"Kuti twalilekelela zinyonyoono zyesu, Walo ulasyomeka alimwi uliluleme kutulekelela zinyonyoono zyesu akutusalazya kuzwa kukusofwaala kwesu." 1 Johani 1:9
Kulilekelela zinyonyoono ncibeela cakukomba cipati loko. Eelyo uukomba nalilekelela kubula nguzu kwakwe, walo ulakulwaizyigwa kuti ajatilile Singuzuzyoonse. Mulimo wakweempwa mbuli cibeela ca bukombi, nkutondezya mbwalekelela zinyonyoono Taata, kutali kutondezya mbozyisofweede zinyonyoono zyesu pe.
Kweelede kubikkilwa maanu kuti boonse balilekelela zinyonyoono beelede kucita oobo aciindi ceelede, mubusena amunkamu yeelede. Zimwi zinyonyoono tazyeelede kuletwa antangalala nkaambo inga zyacisa bantu banji kwiinda kuleta luumuno pe. Zinyonyoono zyamuntu mwini lwakwe zyeelede kweempwa amuntu lwakwe mwini alikke kunembo lya Yahuwah. Tazyeelede kuletwa munkamu nokuba mumukwasyi. Kuti muntu wakabisyila muntunyina umwi, ciindi ncayelede kulilekelela kumuntu ooyo ngwaakabisyila muuciindi kabatana boola kuti bazyookombe antoomwe.
Ncintu ciyandika kugamika kweempwa kunguzu, akuyandisya kulekelela zinyonyoono kwa Yahushua, kutali kugamika kumilongo atumpango twazinyonyoono eezyo pe. Zimwi ziindi beenzu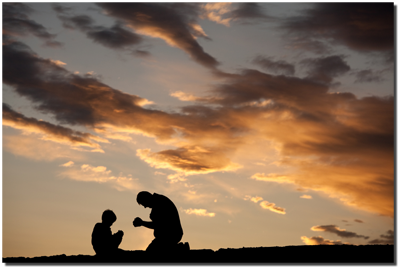 baswaide balatambwa kuti bape "bumboni bwabo abalo" mbuli mbwaakabeendelezya Yahuwah kuya kubuumi kuzwa kuzinyonyoono, kusikila nibaalipa ku Mufutuli. Kanjikanji aaba bantu inga bagama kubandauka buumi bwa zinyonyoono mbubaakkede azintu zisofweede nzibaali kucita. Kakuceede mamiti osanwe buyo, balamanizya kuti: "Mpawo Ime ndakalipa ku Mufutuli mpoonya zyoonse zyakacinca."
Kulilekelela zinyonyoono kwamusyobo ooyu kupa Saatani bulemu kutali nguzu zya Yahuwah, akaambo kakutola ciindi cilamfu kubandauka buumi bwa zinyonyoono muciindi cakuti babandauke mbwaakabanununa Yahuwah akubaleleka kwiinda nibaacili mucibi. Mangwalo ayiisya kuti: "Kufumbwa zintu zili masimpe, kufumbwa cintu cisyomeka, kufumbwa ciluleme, kufumbwa cintu cisalala, kufumbwa cintu cilibotela, kufumbwa cintu campuwo ili kabotu, kuti kakuli ciimo cibotu, alimwi kuti kakuli kulumbaizya, amutonkomane akuyeeya zintu eezyi." (Filipo 4;8, KJV)
Kufumbwa "kulilekelela" kugeme kusumpula nguzu zisofweede zya Saatani, kuzimaanya bulemu bweelede kupegwa Yooyo Uupa-mulawo alimwi uulekelela zinyonyoono, aboobo kulilekelela kwamusyobo ooyu takweelede kucitwa mukukomba caantangalala pe. Nokuba boobo, kulilekelela ooko kuleta muntu aciga cakuti atalike kweempwa ncobeni, nkulilekelela kuzwa mukati kamoyo wini uuminidwe zinyonyoono alimwi nkokuletela cipego ca kulekelelwa kuzwa kuli Yahuwah, Muleli waboonse.
Kulumbaizya
"O amupe kulumba kuli Yahuwah; nkaambo Walo mubotu: nkaambo luse Lwakwe lusikila kutamani." (Intembauzyo 106:1.)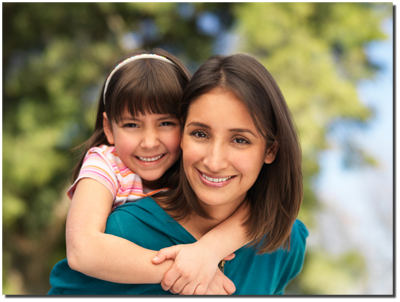 Imwi nzila ikondelezya yakupa kulumbaizya kuli Yahuwah njakwiinduluka kubandauka nzila nzyaakakuleleka mumvwiki yainda. Bana basyoonto inga baambilwa kuti baambe zintu nzyobalumbila. Muntu ulaalikke amikwasyi inga yabamba bbuku oomo mulembwa Zileleko nzyobalumba kuti zyaabasikila. Mbunga zipati inga zyatamba kufumbwa uyanda kwaamba zileleko nzyaakatambula mumvwiki yooonse.
Eeci ciindi cibotu cakwaamba bupati abubotu bwa Taata Wakujulu taceelede kwiindwa ambali pe. Cikulwaizya lusyomo muli baabo baswiilila akumvwa Yahuwah mbwaakaleleka umwi nkaambo balaibaluka kuti kuti Walo kakonzya kucitila umwi eeco, inga abalo wabacitila mbweenya nobabulide cintu.
Nciindi cibelesyegwa kabotu alimwi ncileleko kuli boonse, kuti basyoma babungana antoomwe, akwaambaula luyando lwabo akulumbanya Mufutuli wabo. Yahuwah ulaswiilila bumboni bupegwa abantu aaba alimwi upegwa bulemu kwiinda mukucita boobu.
Kuti bana Kristu nibali kubungana antoomwe, akwaambilana luyando lwa [Yahuwah], atusimpe tuyandisi twakunununwa kwabo, myoyo yabo yeni inga yabukulusyigwa, alimwi balo inga bayumyayumya umwi aumwi wabo. Iswe inga katwiiya abuzuba zintu zinjaanji zya Taata wakujulu, akumvwa luzyalo Lwakwe; nkabela swebo inga twayandisya kwaamba zya luyando Lwakwe; alimwi notucita boobu, myoyo yesu yeni iyookasaazyigwa akukulwaizyigwa, Kuti nitwali kwambaula kanjikanji zintu zya [Yahushua] akwaamba asyoonto zintu zyakuliyandila zyesu, inga swebo twabaa Nguwe munsi lyesu ziindi zinjaanji.3
Eelyo muntu natola ciindi kubandika majwi aakulumbaizya aapa bulemu kuli Taata a Mwana, aayo majwi alayobolwa Kujulu. Mipailo yaluyando akulumbanya tiili minji kwiinda yeeyo yakulomba zintu. Liya muntu nabandauka nzyayandisya mumoyo wakwe, aayo majwi alalembwa Kujulu, akucaala kwaciindi citamani kuti abe bumboni bwa bubotu bwa Yahuwah.
Nkabela aabo bakali kuyoowa Yahuwah bakaambilana umwi aumwi: eelyo Yahuwah wakateelela, akumvwa eeco, alimwi Bbuku lya Ciibalusyo lyabaabo bakali kuyoowa Yahuwah, lyakalembwa kunembo Lyakwe, alimwi abaabo bakali kuyeeyela azina Lyakwe. Bayooba Bangu, mbwaamba Yahuwah wamakamu, mubuzuba oobo Ime ndaakubweza mabwe angu mayandisi; alimwi Ime njoobavwuna, mbuli muntu mbwavwuna mwanaakwe ooyo uumubelekela. (Amulange Malakayi 3:16, 17.)
Kulibotela makani aakuti ncookaamba cilalembwa mubbuku limwi lya Kujulu! Mbombubo oobo majwi aako aakutembaula, luyando akulumbanya mbwaala mpindu kujulu.
Majwi aayo . . .[Yahuwah] abangele ngobaswiilila cakukondwa, majwi aakulumbaizya cipego cipati cakapegwa nyika mu Mwana Simuzyalwaalikke . . . wa [Yahuwah]. Ijwi lili lyoonse lyakulumba cileleko camumuni wakasimpe . . . lililembedwe mumabbuku aakujulu. Ijwi lili lyoonse lizyibya kubomba kwa Taata wakujulu munkumbu zyakutupa . . . [Yahushua] kuti atugwisye zinyonyoono, akutwaabila bululami Bwakwe, lililembedwe mubbuku lyaciibalusyo Lyakwe. Bumboni bwamusyobo ooyu "butondezya kulumbaizya nguwe ooyo wakatwiita iswe kuzwa mumusinze kuzya kumumuni wakwe weebeka." 1 Petulo 2:9. 4
Intembauzyo zyakulumbaizya azyalo inga zyabalilwa bantu. Mumikwasyi, muntu umwi aumwi inga wabala kampango ka Bbaibbele komwe. Munkamu zipati, inga cibalo coonse cabalwa antoomwe, kutobelena kubala mumulongo.
Boonse batola cibeela mukubandauka ncaakabacitila Yahuwah mukuleleka maumi aabo, bayoojana kuti bumboni bwamiswaangano eeyi ncintu cilweela mubweende bwabo mumoza.
Kukombelezya
Mupailo nkujulila moyo kuli . . .[Yahuwah] mbuli kumweenzinyoko. Kuleka kuba kuti ncintu ciyandika kumuzyibya mbotubede nokuba mbotulimvwide iswe . . .[Yahuwah], pele nkutegwa swebo tukonzye kumutambula Walo. Mupailo tuuleti . . .[Yahuwah] ansi kuli ndiswe, pele ututola mujulu iswe kuli Nguwe. 5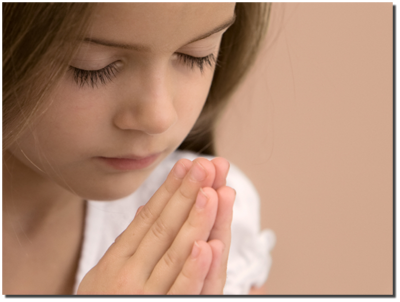 Mupailo uleta yooyo uupa kukombelezya aawo mpabede Ooyo Uutamani. Eeci ciindi cibotu boobu taceelede kusobanyigwa pe. Nokuba boobu, busena abantu abalo beelede kubikkilwa maanu mumipailo yaantangalala. Mipailo yaantangalala oomo muntu omwe mwaambaula ciindi cilamfu, akusiya bana kabakatede akutola mizeezo yabantu baswiilila kuti italike kuyabaila, tayeelede kupegwa. Busena bwakupeda mipailo milamfu, nkuuzyuli kwako mubuumi bwako bwamaseseke.
Mipailo yankamu mpati, kubota kuti kiili buyo mamiti obile bulamfu. Kuti kakuli mbunga mpati, imwi nzila yakucita kuti boonse bakkute mumuuya, njakupambukana mutubunga twabantu botatwe nokuba bone. Eeci cipa kuti umwi aumwi abaa ciindi cakupaila.
Aimwi nzila yakupaila, munkamu mpati amumukwasyi, nkupaila mumuzeezo omwe. Umwi muntu ulatalika mupailo, pele uli oonse uuminidwe mukuli inga wapozomoka akupaila awalo kufumbwa ciindi kwaamba cili mumoyo wakwe. Naba mwana wiinda kuba musyoonto ulakonzya kutola busena mumupailo akwaamba cintu ncalumbila. Ooyu musyobo wakupaila uletela zileleko zinjaanji nkaambo ujulila Moza Uusalala kuti usike ali boonse. Cimwi cintu capaililwa amuntu umwi inga caleta muzeezo kuli umwi. Muciindi cakuti alindile kusikila ciindi cakwe nayelede kupaila mumulongo, muntu inga waamba kufumbwa camunjila mucamba ndeenya eelyo alimwi mizeezo yamoyo wakwe inga yamvwugwa mukukombelela akulumbanya. Kujala mukwiinduluka mupailo ooyo Yahushua ngwaakapa basikwiiya Bakwe, ncintu cibotu mukujala mupailo wankamu.
Nzila yansiku "yakupaila mumuzeezo omwe" tiicili maunda mazubaano. Yakali kucitwa abaabo Yahuwah mbaakavwuna mulwiimbo Walo Wandisololela Ime. Mipailo yakali kutola mawoola, pele kwiina waakatala nokuba kwiindwa ambali pe. Kupaila cakwaanguluka mbuli bukweenzya Moza Uusalala cakali cintu cisansamusya. Ijulu lyakaswena munsimunsi alimwi baciswa bakaponyegwa, maleele akacitika alimwi abalo bafwide bakabusyigwa kujokela kubuumi. Amusoleke kupaila munzila eeyi. Tamukayandi limbi kupaila mbuli nkamu yomwe munzila imbi pe!
Liya muntu nasala kusiya nkamu yabasyoma mucikombelo nokuba munkamu yacikombelo eeco, kuli kulimvwa aanga walekwa mucikwati. Nzila eeyo basazinyina mbobamulanganya muntu ooyo lino akulendelelwa kwakwe, kutazyiba kwakugama, nokuba nzila bwa kukomba alikke, inga zyapa muntu kuti alibone aanga bamusulaika boonse. Eeyi ninzila ya Saatani mukusoleka kulesya bantu kuti batazwi mu Bbabbuloni. Mukuvwunikila muntu kunsaa mizeezo yakuti taluleme, Saatani usoleka kuzungaanya kusala kwa muntu ooyo aboobo umusinikizya kuti ajokele kucintu ncazyibide kale nokuba kuti taciluleme- kupiluka ku Bbabbuloni.
Webo kolyookezya mukusyomezyegwa kwa luyando lwa Taata akutambula kukomba kwako.
Lino kucinyina kusulaikwa kuli baabo bali muli . . .[Yahushua Mufutuli], aabo bateendi munyama, pele beenda mu Moza.
Walo ooyo uusanyangula myoyo ulizyi cili mumuzeezo wa Muya, nkaambo walo nguuzekela basaante kutobezya mbuli kuyanda kwa . . .[Yahuwah]. Alimwi tulizyi kuti zintu zyoonse zilabeleka kabotu antoomwe kuli baabo bamuyanda . . .[Yahuwah], kuli mbabo baitidwe kutobezya makanze aakwe. (Ba Loma 8:1, 27, 28, KJV)
Makanze aa Yahuwah nkuti kube bantu basyoma anyika yoonse, bali balikke nokuba mutubunga, bamukomba mubuzuba Bwakwe busetekene nokuba kuti balakatazyigwa akusulaikwa abamwi.
Webo koyenda mulusyomo lukkwene, kosyoma kuti Walo waakwiita kutobezya makanze Aakwe aabulemu, walo ulakutambula webo Omuyandwa Wakwe. Eelyo webo noteelela kutobela Mufutuli wako kuzwa mu Bbabbuloni, kufumbwa muulo nkaambo kakucita boobo, webo upa bulemu ku Munununi wako alimwi kukomba kwako kulatambulika kuli Nguwe.
Ninzi ncotunga twaamba azintu eezi? Kuti Yahuwah kali kulubazu lwesu, nguni uunga watulwana? Walo watakalesya Mwanaakwe, pele wakamwaabila ndiswe toonse, mbuti lino Walo mbwanga tatupi zintu zyoonse kakwiina muulo?
Nguni uunga wapa mulandu kubayandwa ba Yahuwah baluleme? Yahuwah nguululamika! Nguni uunga watupa mulandu iswe? Yahushua wakatufwida, iiyi, alimwi akubuka kuzwa kubafu, walo uuli kujanza lyalulyo lyokwa Yahuwah, nguutuzekela lino iswe.
Nguni unga watuzandula kuzwa kuluyando lwa Yahushua? Hena mapenzi, nokuba kupyopyongana, nokuba kupenzyegwa, naa nzala, naa mantanda, naa ntenda, nokuba cceba? Nee peepe! Muzintu zyoonse eezyi iswe tulainda kuba bazundi kwiinda muli Nguwe ooyo wakatuyandisya.
"Nkaambo Ime ndizyi kuti, nokuba lufu, naa buumi, nobaba bangele, naa nguzu zya Saatani, naa malelo, nokuba zintu ziliko lino, naa zintu zicizya kumbele, nokuba bulamfu, naa bufwaafwi, nokuba cilengwe cili buti, inga tacikonzyi kutwaandaanya aluyando lwa Yahuwah oolo luli muli Yahushua Mufutuli wesu." (Amulange Ba Loma 8:31-39)


---
1 Mabbuku aa Bbaibbele nkwaali muzintoolo zyabuna Kristu. Mabbuku aanyina muulo alakonzya kujanwa muluwo.
Zitobela ansaawa, nzibaka nzingaye buyo mpomunga mwajana mabbuku aayo:
3 E. G. White, In Heavenly Places, p. 92.
4 E. G. White, Our High Calling, p. 168.
5 E. G. White, Steps to Christ, p. 93.