Kusinikizya njenzila yabweende bwazintu mubulelo bwa Saatani. Lyoonse eeci ncecibelesyo canguzu zyamusinze kufumbwa nokucili bantu bamwi baiminina kasimpe abululami, kabakazyana abusofwaazi.
Yahuwah ulakombelezya kuli baabo balaa busongo kuti. "Amuboole lino, atumvwane antoomwe," eeci ncecaabilo Cakwe cilembedwe muli Izaya 1:18. Kasimpe kalaa nguzu cakuti kufumbwa buyo kubala amoyo uusalala inga ncecintu ciyandika kuti muntu uusyomeka ateelele ncokaamba aako kasimpe.
Kujanza limwi, kulubila takukwe nguzu zyili boobo pe. Eelyo kubejelezya, kupa cijala mulomo akukonga nokwaalilwa kupindula muntu, kusinikizya ncecintu cilikke cicaaliizya kubelesyegwa kuti cicengamike mizeezo yamuntu akumucengulwida kuzwa kuli ncaliyandila. Musela wabantu uzwide musinze wazintu zisofweede zilembedwe mumabbuku aamisela, eezyo muntu nzyaakacitila muntunyina – zyoonse eezyo zyakacitilwa muzina lya bupaizi. Kulikke Kujulu nkotuyooyubunwidwa bube bwakupenzyegwa akucisigwa kwazyuulunzuma zyabaabo bazumanana kusyomeka ku Mufutuli wabo.
Kubelesya nguzu mukusinikizya muntu akucengulula mizeezo yakwe, tacili buyo cintu cakali kucitika mumisela yakainda musyule lyesu; ncintu civwikidwe kunsaa kasuko, muciindi cabantu banyina maanu. Pele mulazyo wa Cikombelo ca Katolika ca BaLoma, "Mulawo uukonzya" kusinikizya muntu kuti acite cinyonyoono katayandide mumizeezo yakwe, kutegwa ooyo muntu alivwune buumi bwakwe; ninzila yabupaizi bwazigwebenga iicibelesyegwa anguzu zya munyama.
Eeci citobela ncibeela cisyoonto buyo camulongo wanzila zimwi eezyo zyakali kubelesyegwa abamapoopo kuti basinikizye bantu kucita nzibaali kuyanda. Nokuba kuti ncintu cifundusya mpeyo akuyasa mumoyo, pele ciyubununa buyo zintu eezyo muntu nzyanga wacita eelyo nayendelezyegwa amadaimona; alimwi mpeenya aawa mbumboni buyubununa nguzu ziteeli zyokwa Yahuwah mukuvwuna bantu Bakwe. Aabo bapona mumazuba aacaalizya mumusela wanyika, beelede kucenjelela mulazyo wakusinikizya bantu ooyo uucizya kumbele akukumbatilwa aCikombelo ca Katolika caku Loma; ciindi nocilampa buti, tacininga cinca ciimo ca Bukatolika. Alimwi ciindi, tacininga cesya nguzu Zyokwa Yahuwah zyakukwabilila akukobelela baabo bali mumaanza Aakwe.
---------------------
Ino kayi ninzi Kubuzyilila Cakusisikizya?
Eeli bbala lyaambilizya mbungano ya Cikombelo ca Katolika caku Loma eeyo aciindi cimwi yakali kwiitwa kuti "Mbungano Mpati Iisetekene ya Loma Yakuvwuntauzya Munyika Yoonse." Eeyo "Mbungano iisetekene," mbuli mbuyakatalika kwiitwa, yakabambilwa kulwana kufumbwa lwiiyo lukazyanya alusyomo lwa Bukatolika lwaku Loma, kapati kufumbwa lwiiyo kukazyanya amasakalamente aaBukatolika, aayo aayandika kuti muntu akonzye kujana lufutuko akubedwaa luzyalo mu Bukatolika.


Ino kwakatalika lili kubuzyilila kwakubendelela ooku?
Kwakatalikwa mumwaka wa 1203 A.D. kuzwa ciindi ca Mufutuli.


Nguni Poopo wakatalisya cintu camusyobo ooyo?
Poopo Innocent III.


Mbangaye bakajayigwa aCuuno ca Kubuzyilila eeco kuzwa nicakaanzwa mumwaka wa 1203 A.D.?
Kulangilwa kuti kwakajayigwa bantu basika zyuulunzuma makumi osanwe (4,000,000), banalumi, bamakaintu abana bakajaigwa kakwiina kweenkela nokuba kufwidwa lweetelo anguzu zyacuuno eeco; bamwi balangila kuti kwakajaigwa basika mwaanda wazyuulunzuma (100,000,000) zyabantu. Eeci cuuno cakavwuntauzya akujaya bamaJuuda, Basikukazya, abantu batuba, aBakatolika lwabo beni. Kuzwa kubana babami kusikila kumuntu mutuba mubombe moyo, kunyina wakaindidwe ambali acceba lyanguzu zyacuuno cabujayi eeci.


Nguni ooyo wakazumizya kutundulula akupenzya bantu alimwi mulimo nzi ncikwaali kupenzyelwa bantu mukuvwuntauzya kwakubendelela ooku?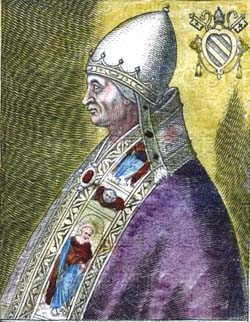 Bulumbu bwakuzumizya kupenzya bantu, cakali cibeela ca Kuvwuntauzya eeco cakalailidwe kuzwa kuli Poopo Innocent IV, walo nguwaapa mulawo wabupoopo Ad extirpanda, ooyo wakazumizya kubelesya nzila zyakusubula mu Kuvwuntauzya kutegwa aabo bantu bapenzyegwa batame kuti "mbazangi mubupaizi."


Mbaani bakataanguna kupenzyegwa mu Kuvwuntauzya ooku?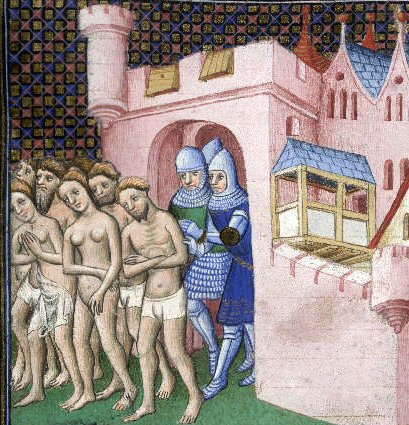 Aabo bakali bataanzi kupenzyegwa mu Kuvwuntauzya kwakubendelela kwa Loma ooku, bakali ba Albigensesi, bakali kukkala kumusanza lyacisi ca France. Balo bakali pingilidwe nkaambo kakuti bakali kusyoma lufutuko lwa Bbaibbele lwakuti lufutuko luboolela muli Yahushua alikke alimwi kutali munzila yakuuzya zilekelelo nokuba mumasakalamente, nanka mukucita milimo yeebeka.


Mbangaye bamapoopo bakazumanana Kuvwuntauzya ooku kuzwa nikwakaanzwa a Poopo Innocent III?
Kwakali mulongo wabapoopo bali makumi ciloba abosanwe aabo bakasinikizya akubikka mulawo wa Kuvwuntauzya kwabumpelenge ooku munzila yalunya kapati, kumwi kabapanga anzila zipya zyakusubula bantu. Ncintu ciyandika kuzyiba ncakuti, kunyina naba omwe akataa bapoopo aaba, wakasulaika nokuba kulesya nzila zyakusubula, kucisa akupenzya bantu akubasinikizya limwi kusikila batamauka kuti mbazangi.


Ncicili ciindi ca Kuvwuntauzya cakalaa lunya kapati kwiinda zyoonse?
Ciindi ca Kuvwuntauzya cakaindide kucisa mulunya, cakali caba Spanishi. Kuvwuntauzya kwaba Spanishi kwakatalisyidwe amwami mukaintu Isabella wa Bakatolika baku Loma. Nkaambo buyo kakuti kufumbwa muntu wakali kukonzya kutamikizyigwa katakubwene, kuti muzangi wabupaizi, alimwi kufumbwa kuti wajanwa kubaa mulandu munzila yakupelnga, wakali kunyangwa zintu zyakwe zyoonse; mpoonya Isabella wakali kubelesya zintu nzyaakanyanga bantu kuti ajane mali aakubelesya misinzo yakubanda akuyandaula Nyika Mpya.


Mulazyo nzi wakali mutaanzi kutobelwa mu Kuvwuntauzya ooku?
Mulazyo wini wakali kutobelwa mu Kuvwuntauzya kwamusyobo ooyu wakali walusyomo lunyongene lwakuti poopo wakala nguzu atalaa buumi alufu. Aboobo, kufumbwa ooyo wakali kunyansya poopo wakeelede kubetekwa akusubulwa kusikila kulufu kuti kaciya kumbele kukaka kutama.


Nzibelesyo nzi zikankamya eezyo zyakali kusubuzyigwa bantu mu Kuvwuntayzya ooku?
Lino atulangisye zimwi zibelesyo zikankamya zyakusubula bantu ansi aawa. Pele katutaninga cita boobu…


Nkamu ya WLC iyanda kucenjezya muntu uubala ansi aawa kuti eezi zifwanikiso zyazyibelesyo zyakupenzya bantu zitondezyedwe ansi aawa, zyakali kubelesyegwa ku Loma, zitontozya mumagondo ncobeni alimwi muntu inga walimvwa bula bwakwe bwaloka. Aboobo, muntu uuyanda kuya kumbele kubala, kalibambila kulisukata kumulomo, kutunuka akutilimuka, kuti naa kacikkazyikide camba kuzumanana boobo.
Cisubuzyo cili mbuli Cisanza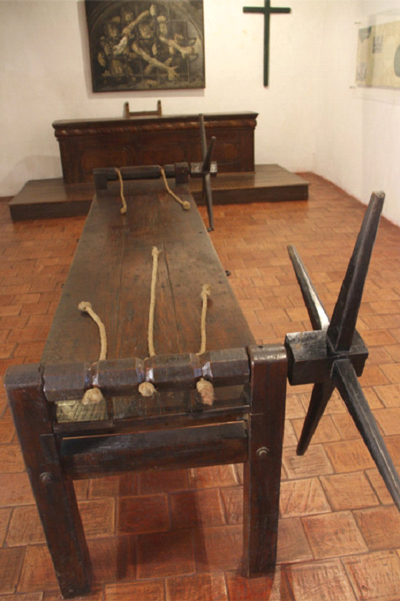 "Eeci cisanza cakali kubelesyegwa kanjaanji nkaambo ncicakali kwiinda kucisa mumyaka yaakatikati eeyo. Cakali mbuli bulo bwamapulanga bwiimpudwe kuzwa ansi, kabujisi antambo zyobile zyaangilidwe kumitandabilo alimwi azyobile zyaangilidwe kucijatilo cakumitwe aabulo.
"Ooyo wakali kusubula bantu wakali kuvwukula akunyona cijatilo eeco cakali kupika ntambo zyobile zyakaangide maanza aamuntu uusubulwa. Mukuyaa kuvwukula akuvwungaila ntambo eezyo, mafuwa aamuntu ooyo akali kuladamunwa kusikila agejuka kuzwa mutusolo akulebauka. Kuti ooyo uusubula bantu naakacili kuya kumbele kupika ntambo eezyo, zimwi zibeela zyamubili wamuntu zyakali kuzutuka, kanjaanji maanza ngaakali kudunsuka kuzwa mpaamenena mumakkuko aamubili.
"Eeyi nzila njiyakali kubelesyegwa kanjaanji mukusinikizya bantu kuti batamauke kweempwa nokuba kuti tacili masimpe, nkaambo kuti muntu uusubulwa teempwi, nkokuti awalo ooyo uumusubula inga kacinooya kumbele kupika ntambo akumuladamuna mubili. Zimwi ziindi aabo bakali kusubula bantunyina, bakali kusinikizya bantu bayanda kusubulwa kulangilizya umwi nkwasubulwa kutegwa babe aabukandu akuyoowa mpeenya aawo.
"Zimwi ziindi eeyi nzila yakali kubelesyegwa buyo kugejula mafuwa ongaye buyo, pele aabo basubula bantu bakali kwiindilizya lunya akupweteka maulu amaboko (zimwi ziindi maulu amaboko antoomwe) kuti aleke kubeleka. Mumisela Yaakatikati yakainda, kwakalibonya misyobo ayimwi yacibelesyo cakusubuzya eeci. Eeyo misyobo yakalaa mpikili zyakali kuyasa muntu kusyule eelyo mubili wakwe niwakalede atalaa cisanza eeco akuladamunwa, aboobo muntu taakali muntenda yakumvwa kucisa kulikke, pele antenda yakuba cilema namanizya kusubulwa boobo."1


Kuumpwa bwiimvwi muntu kaangilidwe kucipulanga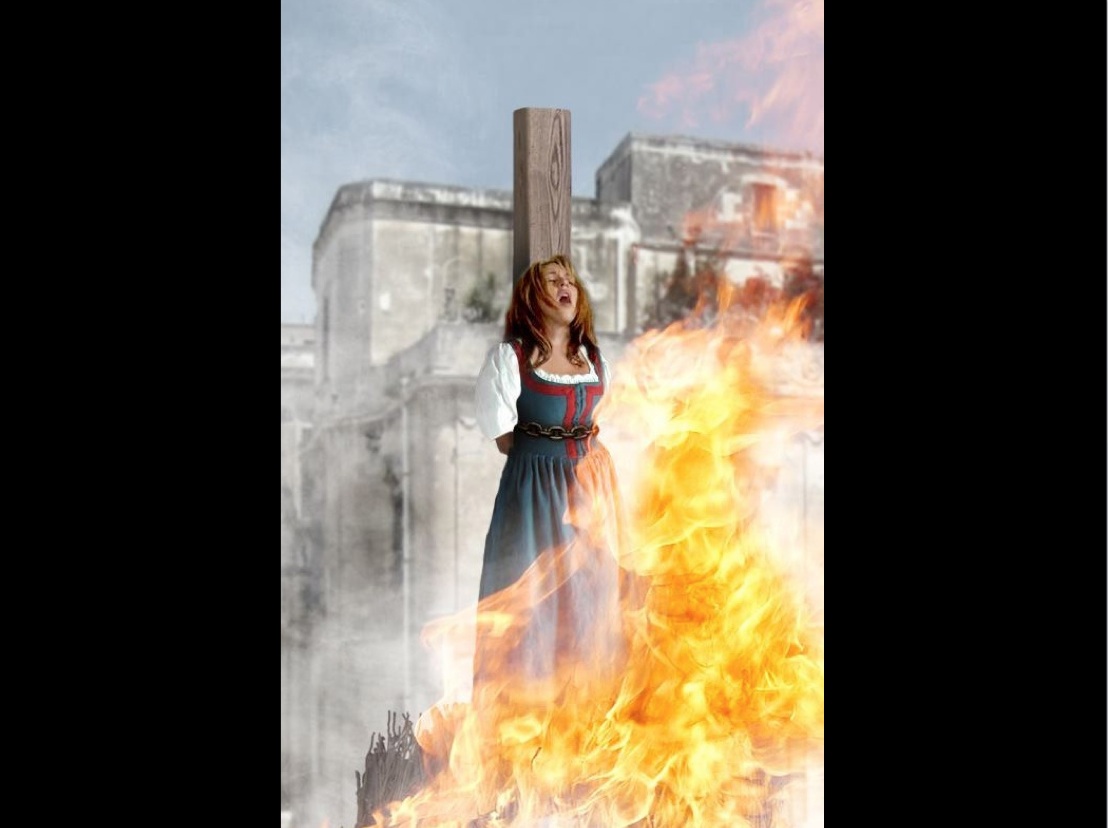 "Kuti mulilo niwakali mupati ncobeni, lufu lwamuntu lwakali kusika eelyo muntu nafundilila kuyoya busi, kuleka kwiinda mukuvwilima kwamulilo. Nokuba boobo, eeco cakali cintu caazyibidwe, nkabela bantu bakali kuumpwa mukalilo kasyoonto kutegwa muntu "asubuke kusikila kumamanino abuumi". Kuti kalilo kakali kasyoonto, muntu wakali kufwa nkaambo kakusweka bulowa nokuba kuleka kuduunta moyo; eeco cakali kunga catola mawoola aakubwene manjaanji mbwaabede."2


Cisubuzyo cili mbuli Ivwili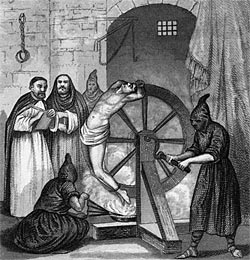 "Mukusubula bantu kubelesya Vwili, maboko aamuntu amaulu akali kwaangililwa kumasipoko aavwili eelyo lyakali kuzinguluka asyoonto-syoonto. Ooyo wakali kubeteka muntu uusubulwa, wakali belesya nsando kutyola mafuwa aamuntu eelyo vwili nilyakali kuzinguluka. Bantu bakali kusiigwa kabaangilidwe kuvwili licizunguluka kuti basubuke akufwa alimwi kacicisa ncobeni kufwa."3


Cisubuzyo ciitwa kuti Cuuno ca Judasi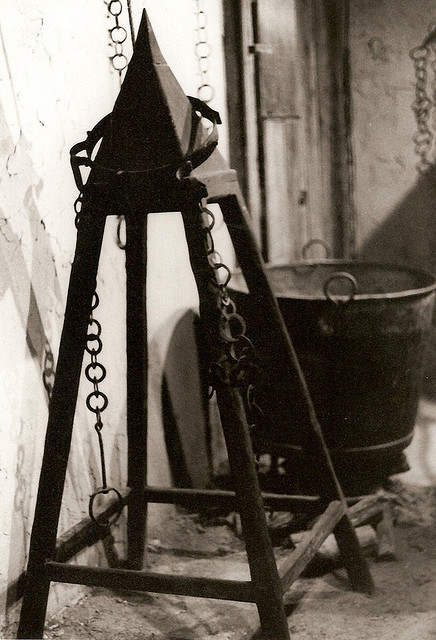 "Cuuno ca Judasi cakali cuuno calubulo cibosya mbuli sumo kacitondekede mujulu (langa mbocibede atala cifwanikiso). Muntu ooyo wakali kubetekwa kuti alilekelele zinyonyoono zyakwe nzyaakacitila Kristu, wakali kukkazyikwa atala mpocibosya mbuli sumo cuuno eeco, kacisekkedwe mumuzindo wakwe nokuba muntoto yakwe naa kali mukaintu. Mpoonya, eelyo mibuzyo niyakali kutalika, ooyo Uubeteka wakali kuselezya muntu ooyo antambo zimwaangilide akumuleleenzya atalaa mpocibosya ncobeni cuuno.
"Imwi mizeezo yaamba kuti eeco cakali kucitilwa kuti muntu akwazamuke cipulo kwaciindi cilamfu, nokuba kumutunusya akumuusya nsoni. Coonse eeco ciindi, muntu ooyo wakalaa mantaanda, eeco ncecakali kuyungizya kumuusya nsoni zyakamujatide kale zyakudyungwa cibulo cibosya mukati kazitondwa."4


Cisubuzyo ciitwa kuti Nakalindu Walubulo (naa Musimbi Walubulo)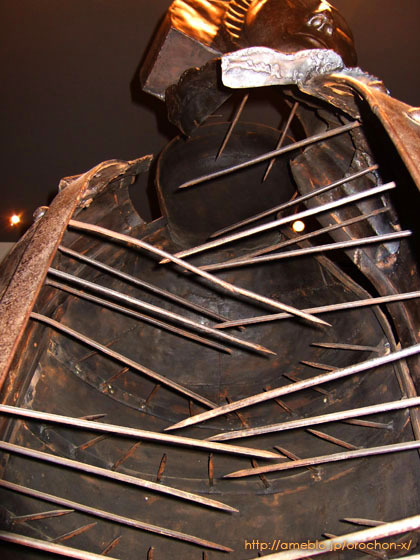 "Eeci cakali cisubuzyo cakagagaidwe mpikili mumbali lyazibeela ziindene zyamubili pele nizyakali kuyasa muntu, zyakali kwiinda mumbalaa zitupa zipa kuti mubili kuuciya kumbele kubaa buumi, kutegwa ooyo uusubulwa kacilanga kuya kumbele, kaanzikidwe akulelenga bwiimvwi, akupenzyegwa boobo kusikila bamujanina kaambo akumuleka kuti alifwide mpeenya aawo. Eeci cisubuzyo cakali kubbamunwa kumbele akusyule, kumwi ooyo uuli mukati uusubulwa katakonzyi kuzwa anze. Eeci cibulo cakalaa ntuli kapati cakuti muntu taakali kukonzya kumvwugwa jwi nze nokuba kuti wakwiila akoompolwesya naakali mukati, pele buyo kuti cabbamunwa milyango."5
Zipulo zyakali donkwedwe ansi lyacibulo eeci kutegwa bulowa kabukunka azimwi zikunka kuzwa mumubili wamuntu.


Cisubuzyo Cipwaankanya Mutwe wa muntu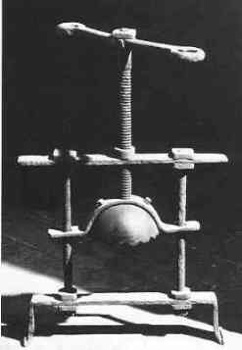 "Mutwe kuubikkidwe kunsaa cipapa calubulo alimwi myeebo kiipatikidwe atalaa cibulo cili kunsi lya mutwe; mpocilaa tala, eeci cibulo cakali kukkiigwa asyoonto-syoonto, akupwaakizya mutwe kusikila wapatila akati kazibulo zyobile. Kutaanguna menyo ngaakali kukomooka, kufwanyauka akunjila muzyisiniini akutyoloola myeebo. Mpoonya meso akali kubbosyoka kuzwa muzikobbwi zyameso – imwi misyobo yazibulo eezi zyakalaa cibeela cikwaba meso aapwasyuka kuzwa muzikoye. Cicaalizya, cakali cipompo camutwe ncecakali kupwaakizyigwa akufunzuka zintu zyili mumutwe wamuntu kuti zituntumukile anze. Kumatalikilo aakusyaanikizya mutwe wamuntu, ooyo uusubula muntu, wakali kumaka mutwe wamuntu muzibulo eezi, kumwi kakonkona cibulo eeci cijisi mutwe kuti nde ciindi aciindi; comwe-comwe ciindi naakali kukonkona cibulo eeci, cakali kupa kuti woonse mubili wamuntu ooyo uusyaanikidwe mutwe muzibulo, umvwe kucisa kapati."6


Cisubuzyo ciitwa kuti Foloko lya Muzangi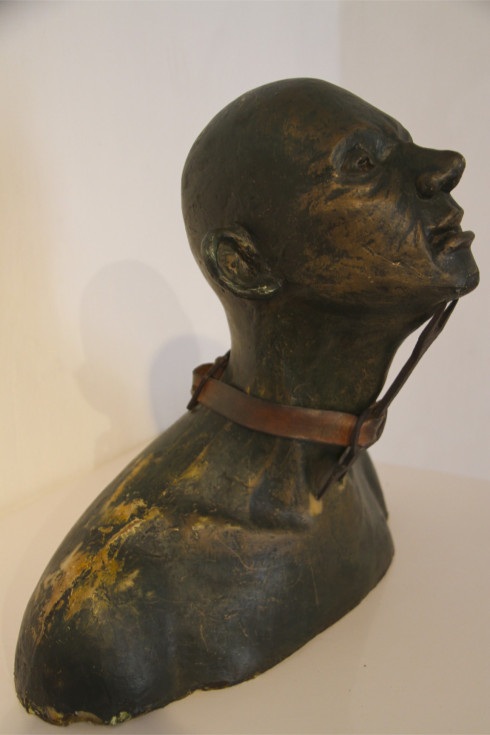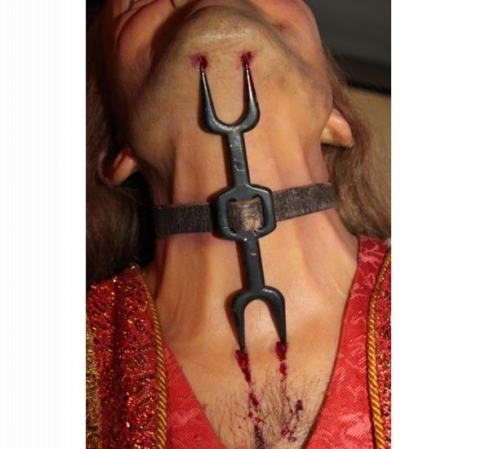 "Eeci cibulo cakali kubelesyegwa kuumuzya muntu ooyo wakali kutolwa kukuumpwa mumulilo, kutegwa ataambi kufumbwa ncaakacitilwa naakali kusubulwa cakusisikizya nokuba kulikwabilila munzila iili buti."7


Cisubuzyo ciitwa kuti Lubu lwa Ntale naa Ciwena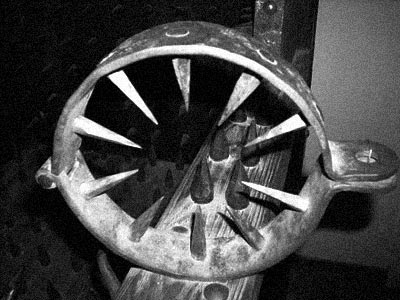 "Cisubuzyo ciitwa kuti Lubu lwa ciwena tiicakali kujanwa-janwa, pele cakali kubelesyegwa kapati kujaya bakabwalala, babbi abazangi.
"Muntu wakali kusyonkelwa akusyaanikizyigwa mukati kacibulo eeci kuti kakonzya buyo kunjila nokuba asyoonto. Mpoonya eeci cibulo cakalaa menyo aalubulo aabosya mbuli masumo kaazingulukide mumbali alimwi kaatondekede mukati oomo mwakeelede kusyaanikizyilwa muntu; aayo menyo ngakali kuyasa akupwaakizya muntu akumanka mbuli menyo aaciwena kuti nde, akumulesya kuputauka. Mpoonya ooyo uusubula muntu wakali kukonzya buyo kubona maulu abusyu bwamuntu ooyo uusubulwa.

"Kakuli mulilo ansizi kunsaa cibulo camenyo aaciwena eeci, muntu uusubula muntunyina wakali kuyungizya kukasaazya cibulo eeci kusikila catalika kupya ncobeni kutegwa buyo muntu uuli mukati alilekelele ncaakalubizya nokuba kuti kunyina ncaakabisya, akumujaya muntu ooyo. Cibulo citaanzi cakali kujanwa kanjikanji, nkaambo ncicakali kucisa calunya kwiinda zyoonse zibulo zyakali kusubuzya bantu.
"Muntu naakalaa busyu amatende aalibonya, ooyo uumupenzya wakali kukonzya kumucisa kapati. Kucubbaulwa zilonda kumeso akusomoonwa tunwe twakumatende nzyenzila zimwi zyakali kucitwa ziindi zinjaanji."8


Cisubuzyo ciitwa kuti Mbongolo yaba Spanishi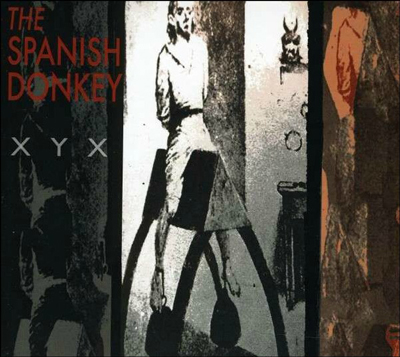 "Muntu uulaa mantanda wakali kukkazyikwa kakwazeme maulu aakwe atalaa cibulo eeco cakali kubosya mbuli cceba likwengedwe kapati, abee utantide atalaa mbongolo. Mpoonya, ooyo uusubula muntu, wakali kwaangilila zintu zilema asyoonto kusikila waamwaangila zintu zilema loko kumaulu ayooyo uukkede atalaa cibulo cibosya boobu, nkabela mwaalumi nanka mukaintu, wakali kutalika kutendwa acibulo eeci muntebe yakwe mbuli mbwaakali kuyaa kwiindizya kulema naakacikkede atala aawo, kayaa kukwamuka asyoonto-syoonto muzibeela zyobile! Eeci cakali cibulo calunya citaambiki ncobeni!"9


Cibulo cidyungwa mu Muzindo, Mukanwa nokuba mu Ntoto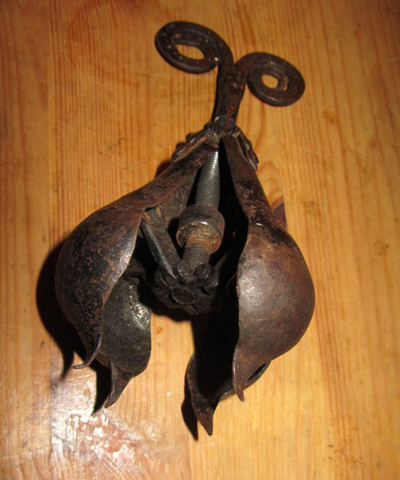 "Eeci cibulo cakabambidwe mbuli nsuwa, kumwi kacaandaudwe muzibeela zyone ziswaangana akugumana kuba mbuli nsuwa antoomwe; atala eezi zibeela zyakalaa cijatilo cikonzya kupindulwa kukkiya nokuba kukkiinuna. Eeci cibulo cakali kudyungwa nokuba kusyonkelwa muntoto, mumuzindo nokuba mukanwa lyamuntu, kweelanya amulandu ngwaakacita: Eeco cibulo cakali kusyonkelwa mukanwa lyamuntu cakabambilidwe baabo bazanga mubupaizi, kakuli eezyo zibulo zyakali kusyonkelwa mumuzindo amucinswe camukaintu, zyakabambilidwe baabo boonana abasankwanyina nokuba boonana abasimbinyina, abalozi, kufumbwa mubili wamuntu mbuubambidwe kuti inga wasyonkelwa cibulo eeco. Kupindaula akuzyukula cijatilo cacibulo eeci kuti cikwazamune zibeela zyaco zyone, ncecintu cakali kukwamuna muntu akumusiya kalaa cipulo cipati kwiinda mbwaakazyalwa. Eeci cibulo tiicakali kubelesyegwa kusikila cajaya muntu, pele azimwi nzila zyakupenzya zyakali kutobela kubelesyegwa kuzwa waawo."10


Kufundwa cikanda kocilanga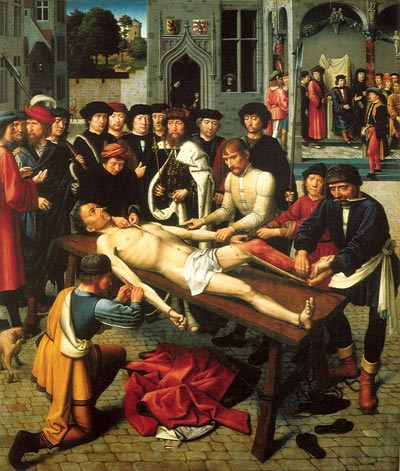 "Kufundululwa cikanda caambilizya kutendululwa cikanda (mbuli leelyo nobatenda cikanda amubili wamuntu uufwide . . .). Mbuli nzila yakupenzya akucisa muntu mbuyakali kucitwa, kunengulula cikanda akwalo kwakali kucitwa kumuntu kacilanga. Kuti eeyi niyakali nzila yakucisa buyo muntu kumusubula akumupenzya kakwiina kumujaya, nkokuti nzibeela buyo zyacikanda zyakeelede kunengululwa. Nokuba boobo, kuti muntu naakali singidwe kuti akafundwe cikanda kacilanga nokuba kuti wajatwa abasinkondonyina, nkabela lufu lwakali ngamakanze aakufundulula cikanda camuntu ooyo, alimwi wakali kufundwa cikanda cinjaanji kuzwa amubili wakwe."11


Cibulo cibosya mbuli Cituta ca Kkiti naa Kaaze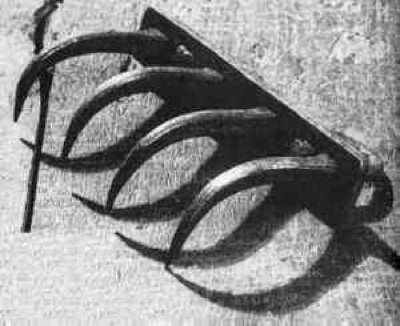 "Eeci cibulo cifundusya mpeyo, cakali kubelesyegwa kanjaanji kunyika ya Bukuwa Mumisela Yaakatikati. Cakali cibulo cuubauba cakali kubelesyegwa kuvwalaula akuzaulula cikanda camuntu. Nkaambo kaciimo mbucaabambidwe, kunyina pe cakali kwiindwa ambali, mafuwa aminyemfu mbweenya buyo zyoonse zyakali kutendululwa.

"Ooyo muntu wakali kusubulwa, wakalaa mantanda eelyo naakaangililwa cakuti wabula ambwakonzya kulikwabilila. Mpoonya aabo bamupenzya bakatalika (zimwi ziindi antangalala kabalangilizya bantu boonse) kumuvwalaula cikanda acibulo eeco. Ziindi zinjaanji bakali kutalikila kumaboko amaulu aamuntu, mpoonya akuya acamba, kusyule, munsingo akumanizya kubusyu bwamuntu.

"Mbufwaafwi, eeci cibulo ciitwa kuti Cituta ca Kaaze, cakali cintu cilampya kwaanza kwa yooyo uupa cisubulo. Mpikili zyakali kubosya cakuti zyakali kuyaulula, kuyasisya akudonkola kufumbwa mpuzyanjila mumubili aawo."
Cibulo cipandaula magondo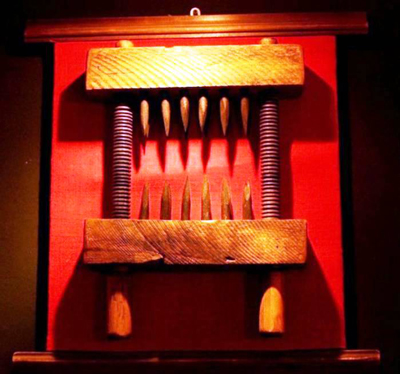 "Cibulo cipandaula magondo cakali cisubuzyo cansiku lini cibambidwe amapulanga obile, comwe comwe cipulanga kacilaa mulongo wampikili zyotatwe kusikila makumi obile, eezyo zyakali mumbali lyagondo lyamuntu uusubulwa. Eezyo zipulanga zyakali swaanganyidwe azibulo zipati zyobile, eezyo zyakali kusekkwa mumbalaa gondo lyamuntu. Eezi zibulo zyakali kupikwa akunyonwa kazyiswaangana akusyaanikizya zipulanga zyobile eezyo akuyasa mpikili mugondo lyamuntu. Eeci cakali kukwamuna nyama iili mumbali lyagondo mbuli mpikili nizyakali kuyaa kuyasisya kunjila mukati, akupwaya zifuwa mukati, akupweteka kuulu ooko kusikila kwacaala kwalemana. Nokuba kuti zina lyacibulo eeci lyakali cibulo cipandaula magondo, cakali kubelesyegwa kufumbwa aawo mpocakali kunga cakonzya kweelela kujatikizya cibeela camubili. Eeci cibulo lyoonse tiicakali kubelesyegwa kacili cilikke buyo pe, pele cakali kubelesyegwa antoomwe azibulo zyakusubuzya zimwi mbuli kuumpa, kukwamuna, akukkomonona mpikili kuzwa mumubili wamuntu, azimwi zinjaanji zicisa citaambiki."12


Cibulo ciitwa kuti Mwana Musimbi wa Syaakadobbelela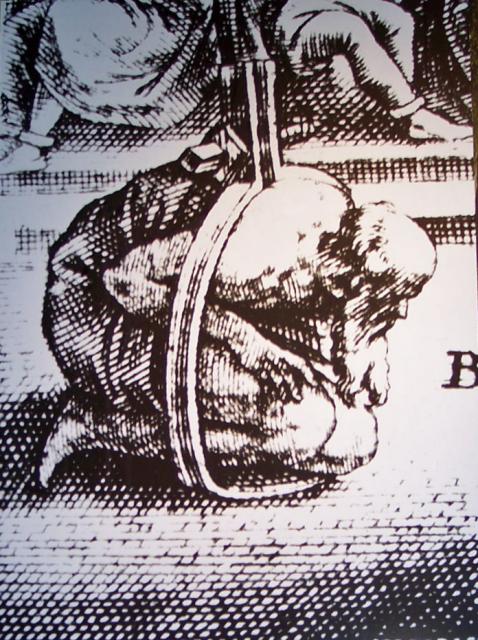 "Eeci cakali cibulo cakali kwiitwa zina eelyo kuulikwa yooyo wakacaanza akucibamba, mukuwa Skevington. Cakali kwiitwa akuti Skeffington's gyves. Cakali cibulo cakabambidwe alubulo, kacipenuka ooku akooku mpocilaakati. Eeci cibulo cakali kupa kuti ooyo uusubulwa akotame ansi, kwamana cibulo eeco kacimuzinguluke kumwiinda atala kusyule lyakwe nabbandeme boobo. (Kamweezyeezya kubikwa mukati kazibulo zyamenyo.) Ooyo uusubula bantu wakali kubelesya cijatilo akucipindaula kaciyaa kujatisya akupwaankanya muntu uujatidwe mukati, kuyaa kumudyaaminina kakoteme. Mukuya kwaciindi, mabambo aamuntu, acifuwa caacamba cakwe cakali kutyoka akugejuka kuzwa mutusolo. Zimwi ziindi kupwaankanya kwakali kupa kuti bulowa bwamuntu budoomokele anze kuzwida mutunwe akumeso aakwe. Queen Elizabeth I waku Englandi, wakali kubelesya cibelesyo eeci mukupenzya Basikukazya aabo bakatamikizyidwe kuti bakali kuyanda kwaatula bulelo bwacisi."13


Cibulo Cikwamuna Camba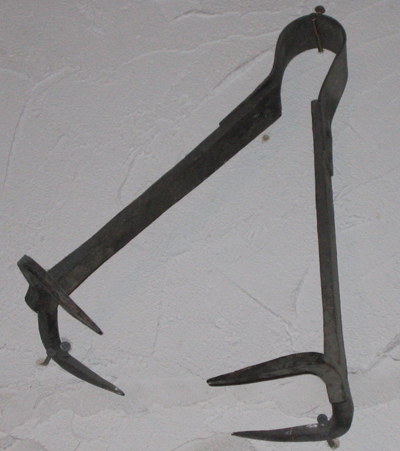 "Eeci cibulo cakali kubelesyegwa kanjaanji kusubula bamakaintu; cakali kucisa ncobeni alimwi munzila yalunya ncobeni cakuti ankolo zyabakaintu zyoonse zyakali kuzututauka. . . . Mamvwa aacibulo eeci akali kuumpwa mumulilo nokuba kubelesyegwa kaatontola kuti adonkole nkolo zyamuntu. Kuti ooyo uusubulwa naatakafwa mpeenya aawo, wakali kunga unoopona katakwe nkolo nkaambo zyakali kuzapukila limwi ncobeni.

"Acimwi cibulo camusyobo ooyu eeco cakali kwiitwa ziindi zinjaanji kuti 'Siluubilili,' cakali kukonzyana acibulo caanzikidwe kubwaanda. Nkolo zyakali kujatwa mukati kamenyo aacibulo eeci, mpoonya mukaintu wakali kududwa ayooyo uumupenzya kuzwa kubwaanda; aboobo akumudadwida limwi nkolo zyakwe zyoonse."14


Cipulanga cakuvwolekwa musingo amaboko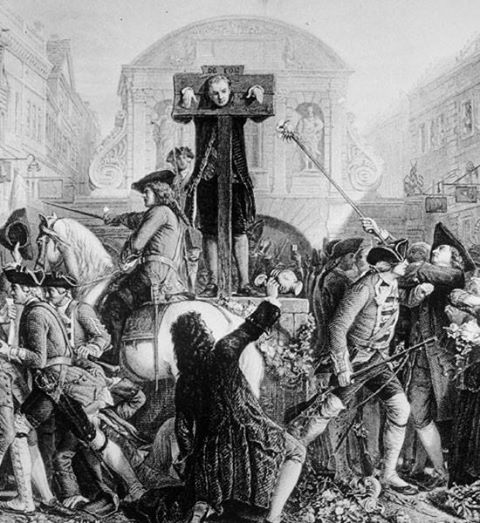 " Eelyo nikwakali kuyandika buyo kutamikizya muntu amulandu wakucita cisofweede, wakali kuvwolekwa mucipulanga ciitwa kuti Medieval Piloli naa Joko Lyamisela Yaakatikati, eeco cakali cipulanga caajisi nketani ankaya zyalubulo, kacijisi kumbele lyaco zyipulo mwakusekkela mutwe amaboko aamuntu. Kumunzi wa Paris, eeci cipulanga cakabikkidwe mukaanda kangazi akataa musika. Eeyi ngazi yakali kusika mafiiti aali cisambomwe, kiilaa zisena mumbalaa bwaanda bwantuli mpati, alimwi kakuli avwili lyakali kuzinguluka mukati oomo. Eelyo vwili lyakalaa zisena zyongaye buyo, oomo mwakeelede kukobekwa mutwe amaboko aamuntu uutamikizyidwe mulandu; eelyo naakali kuzinguluka avwili eelyo kabonwa abantu balaanze antangalala, bakali kumuweela akumunonga. Eezi zisubuzyo zyamusyobo ooyu, zyakali kujanika kanjaanji akataa masena mbuli, kumisika awaawo aaswaanganina nzila zyone."15


Kalungu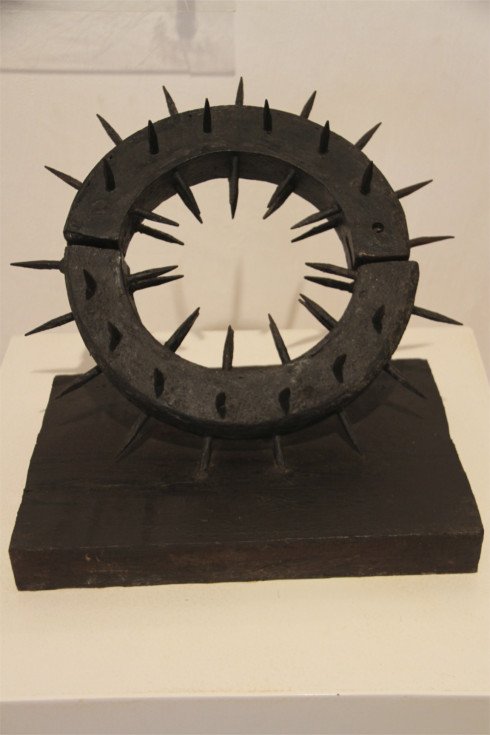 "Eeci cibulo cakali kulema mapaundi aali kkumi, alimwi cakali kuvwolekwa munsingo yamuntu kacikkede atalaa makkuko aakwe. Kusaanguna cakali kubelesyegwa kujaya bantu nkaambo zicisa azilonda zyakali kuba mukuyaswa mpikili zibosya kapati, zyakali kutalika kusinka abulowa kusikila muntu watalika kunetauka akufwa mukuya kwaciindi. Kucili maŋunuŋunu aakuti eeci cibulo ciitwa kuti kalungu, cicibelesyegwa mumabazu aanyika amwi."16


Cibulo cisyanta munwe mupati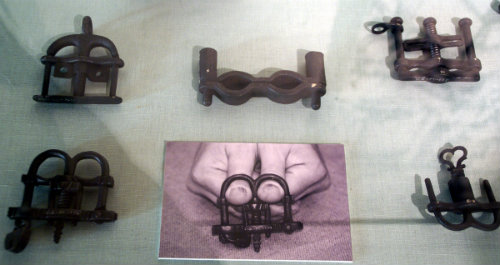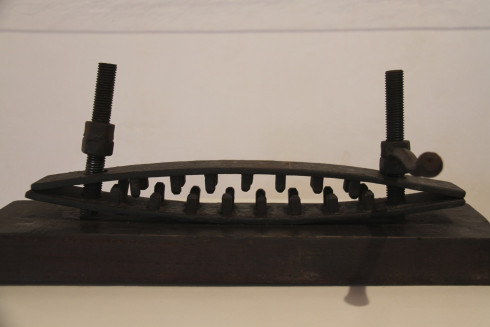 "Cibulo cisyanta munwe mupati cakali kubelesyegwa kapati Mumisela Yaakatikati. Minwe yamuntu yakali kusekkwa mukati kacibulo eeci akusyodolwa asyoonto-syoonto eelyo ooyo uusubula muntu naakali kupindaula cijatilo cacibulo eeco cilaatala. Eeyi nzila yakusubula boobo muntu, yakali kubelesyagwa kanjaanji mukuyandisya kusinikizya muntu kuti atame; yakali nzila iicisa kapati akutola ciindi cilamfu. . . . Nceenya eeci cibulo, cakali kubelesyegwa akusyodola tunwe twamuntu twakumaulu."17
Eezi zibulo zyamusyobo ooyu zicibelesyegwa mumabazu aanyika amwi.
Cibulo ciitwa kuti Mucende Walubulo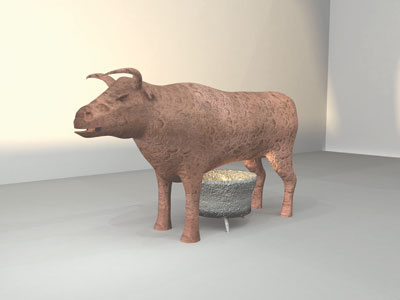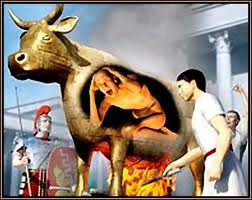 "Eeci cibulo ciitwa kuti Mucende Walubulo cakali cibumbwa calubulo cakalaa mpako mukati, pele anze kacibambwidwe kulangikaanga mucende waŋombe ncobeni. Aabo bantu bakali kusubulwa mucibulo eeci, bakali kusyonkelwa mukati mumpako oomo, kutaanguna kabatendedwe milaka yabo. Mpoonya mulyango wakajalwa, akubajalila mukati. Mililo yakali kukunkwa akuvwilima mumbalaa mucende walubulo ooyo. Eelyo muntu uuli mukati naakafwa kupya kali mukati oomo, wakali kugutuma nkwaligunta mumbalaa cibulo eeci, akukwiilisya ncobeni nkocicisa kupya. Pele taakali kulimvwisya anze nkaambo eeci cibulo cakalaa ntuli mpati; kujanza limwi nkaambo kakuvwenyauka kupya naakali mukati, cakali kupya kuti eeci cibulo cilangikaanga ncizumi anze, kacimvwika aanga mucende waŋombe ncobeni uulilila mukati. Eeci cakali cintu cakali kuyungizya kukondelezya baabo bakali kulangilizya, akubaupaupa ameso kuti eeyi yakali nzila itaambiki yalunya yakupenzya, nkaambo tiibakali kumubona ooyo mucaangu uuvwenyauka nkwapya mulilo mukati kacibulo eeco."18
"Eeci cibulo camucende walubulo cakali cisubuzyo cakujayizya bantu cakaanzilwa mucisi cansiku ca Greece. . . . Eelyo muntu naakali kubikkwa mukati kacibulo eeco, wakali kupya asyoonto-syoonto kusikila waida kupya. Eeci cibulo cakaindila kuba cintu cikatazya mbuli mbucaali kuyaa kubambululwa kusikila ba Giliki nibaayungizya kubikka mipaipi kutegwa ooyo uukwiila nkwapya nali mukati, kalimvwisya anze mbuli kuti musune wakalala uulila. Nokuba kuti eeci ciibulo tiicakali kubelesyegwa ziindi zinjaanji Mumisela Yaakatikati mbuli mbucaali kubelesyegwa kutaanguna aba Giliki aba Loma, cakacili kubelesyegwa Akataa nyika ya Bukuwa. Eeci cicubulo cileelene akujikwa kocilanga."19


Hena zituuzyo zya ciindi ca Kuvwuntauzya ooku asunu zicili cibeela camulawo weendelezya Cikombelo ca Katolika na?
Kwiingula kugaminina mubufwaafwi nkuti, INZYA. Aaya masimpe aatilimuna moyo, taabikkilidwe maanu nokuba kuzyibwa akasyoonto a Bakatolika lwabo beni. Eeci ncecaambwa mu Mulawo weendelezya cikombelo 1311 a Mulawo 752.
"Cikombelo cilaa mulimo muli lwaco cini alimwi cilakonzya mumulawo ooyo kusinikizya basicikombelo balusyomo lwa Bana Kristu aabo bacita milandu kubelesya kufumbwa nzila njazumizya poopo mumulimo wakwe. " Canon 1311
"Kulemekezya lwiiyo amizeezo , nokuba kuti takuli kuzumina lusyomo, kweelede kutondezyegwa kuli Poopo mupati waboonse akuli bamabbishopo bazikolo muli zyeezyo nzyobayiisya mumakani aalusyomo abukkale bwabantu." Canoni 752


Kuti Kuvwuntauzya kakuciliko mazubaano mumilawo ya Cikombelo ca Katolika, ino Kuvwuntauzya ooku kubelekela muzina lyakuti nzi?
Ooyu mulimo uukankamya akutontozya mumagondo, wakabambululwa ziindi zinjaanji kutegwa usisigwe akubotya ciimo cawo. Mu 1908, Poopo Pius X wakawuulika zina lipya lyakuti 'Mulimo Uusetekene.' Kumbelaa mazuba Poopo Paul VI, mu 1965, wakaubaubya zina kuya kumbele akuulika cuuno camulimo eeco kuti "Mbungano ya Lwiiyo lwa Lusyomo.'
Mumwezi wa Vwumbi pati 25, 1981, Poopo John Paul II wakabukulusya cuuno ca Mulimo wa Kuvwuntauzya eelyo naakaulika Cardinalo Joseph Ratzinger (kumbelaa mazuba ooyo wakaba Poopo Benedict XVI) kuti ngo Silutwe wa Mbungano ya Lwiiyo lwa Lusyomo. Mumajwi amwi, Poopo John Paul II wakasumpula Cardinalo Ratzinger akumupa mulimo wakuba Muvwuntauzyi Mupati.


Mbumboni nzi mbojisi bwakuti Cikombelo ca Katolika caku Loma cicibelesya Kuvwuntauzya kwamusyobo ooyo eelyo nocizumizyigwa ciindi cakucita boobo?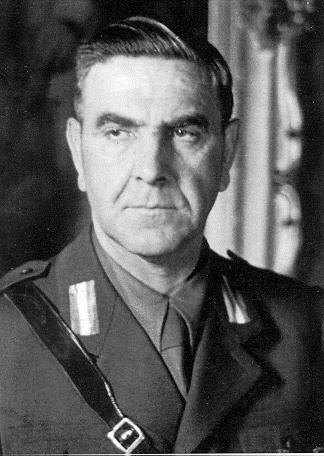 Kuvwuntauzya kwalunya ncobeni kwakacitwa a Cikombelo ca Katolika caku Loma myaka misyoonto yainda, mucisi cakaanzwa cipya ca Croatia. Ante Pavelić kali mweendelezi mupati wacisi cipya ca Croatia, antoomwe abbishopo mupati wa Bukatolika, Aloysius Stepinac, bakatalisya nzila yakuti 'kosanduka kuti kotayandi kufwa' eeyo yakasolweda kujaya myaanda yazyuulu zyaba Giliki abaJuuda batasyomi.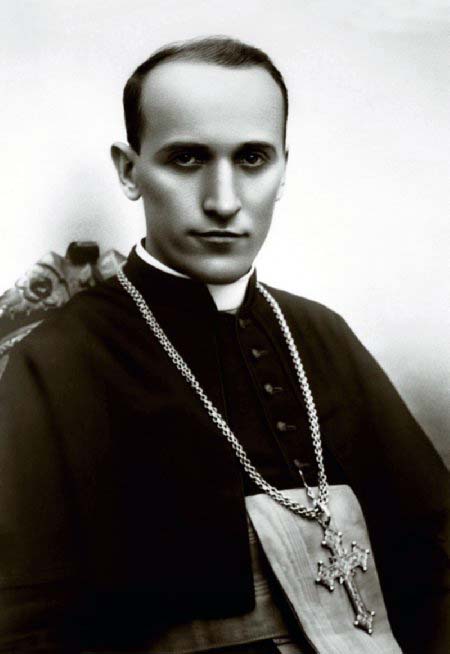 "Muciindi cabulelo bwa Pavelić kwamyaka yone, Mweendelezi wa Bukatolika ooyu Bbishopo Mupati Alois Stepinac, wakatonkela kumbele mulazyo wakuti 'kosanduka kuti kotayandi kufwa' akutandaanya ba Giliki, baJuuda abamwi baku cisi ca Serbia bali zyuulu zyili myaanda fuka. Bali zyuulu zyili myaanda yobile bakasanduka; bamwi bali zyuulu zyili myaanda ili ciloba aabo bakasala kufwa, bakapenzyegwa, kuumpwa, akuzikkwa kabalanga, nokuba kudubulwa nibaamanizya kulisyida zyuumbwe zyabo.
"Kunyonyoonwa kwabo akali manyongwe aamyongya bula; mukupenzyegwa kwabo kwakali lunya luteeli, alimwi abujayi butaambiki. Cikombelo ca Katolika tiicakalekela nkondo yabupaizi kuti kucitwe amulawo wamfulumende pe. Cakaluujisi kucita mulimo ooyo lwaco cini, kacuuntuluzyila kutobela mulawo alimwi kacilaa nyota yakujaya kwiinda mbucakabede kwaciindi cilamfu. Kacizukaula sikela nokuba cceba, ntobolo, akubunganya bantu kuti bajayigwe mubunji, bapaizi ba Katolika baku Loma bakaba babelesi ba Kuvwuntauzya...."20
Mbubuti balemba zyamisela mazubaano mbobalanganya kujaya bantu kweetezya boobo ooko nkwaakacita muleli waku Croatia wa Bukatolika muciindi ca Nkondo Yanyika Yoonse Yabili, Ante Pavelić?
"(Ooyu mulimo) wakali mucito wakusalazya nyika eelyo kakutaninga talika kubelesyegwa bbala eelyo, wakali kusoleka kulenga cisi ca Croatia 'cisalala ca Bukatolika kwiinda mukusinikizya kusandula bantu, kutanda bantu mucisi, akujayaula bantu banjaanji. Oobu bujayi bwakalaa lunya ciyoosya cakuti abalo basikalumamba baku Germany aabo bakazyibide kujaya bantu, bakaliyoowede. Nokuba kutila bulowa kwaacitikide mucisi ca Yugoslavia aciindi cakulemba, kujaya bantu baku Serbia a Pavelic asunu kucili kujaya bantu batalikwabilide ooko kwiinda kuswesya misyozyi mumusela wabantu woonse."21


Hena batobeli bokwa Saint Francis waku Assisi kuli cibeela ncibakali kucita mukujaya bantu ooko kwaacitika ku Croatia?
"Bapaizi, aba Franciscani abalo, bakali kumbele kujaya bantu. Banjaanji, bakaunka kuyaa bweendeenda kabalikulaikide zilwanyo akucita bujayi oobo cakuliyandila. Umwi mupaizi Bozidar Bralow, wakalizyibidwe nkaambo kakuyandisya kubelesya ntobolo iidubula kakwiina kulekezya eeyo njaakali kubwezelezya ciindi coonse, ooyo nguwaatamikizyigwa kuzyaninina kazinguluka mitumba yabantu baajayigwa baku Serbia kubusena bwa Alipasin-Most. Bamwi ba Franciscani bakajaya akuumpa maanda, akufumpa minzi yabantu, kudilimuna makkalilo aamuminzi yaku Bosnia kabasolwedwa aba Ustashe. Mumwezi wa Vwivwi 1941, umwi mulembi waku Italy wakalemba kwaambilizya umwi Franciscani ooyo ngwaakabona kumusanza lya Banja Luka kasungilizya kakamu kaba Ustashe ampanda yakwe yakusama munsingo."22


Mbubuti Poopo Pius XII mbwaakalanganya musololi waku Croatia wa Bukatolika Ante Pavelić?
"Poopo Pius XII wakatambula Ante Pavelić kumunzi wakwe wa Vatican mubulemu bweelela musololi wacisi akumwiita kuti 'Mulombwana waandeene Kapati.'Munzi wa Vatican wakazumanana kubaa cilongwe aba Ustasha [lumamba lwaku Croatia ndwaakali kusolweda Ante Pavelić] kusikila kumamanino aankondo, aniyakaindide nkondo."23


Hena munzi wa Vatican tiwaakubwene cakali kutola busena mukujaya bantu banjaanji mucisi ca Croatia kumwi kabatambula akulemekezya musololi waku Croatia mumunzi wa Vatican?
"Munzi wa Vatican niwakalizyi cakali kucitika nkaambo sikapepele wa BBC wakali kumwaya milumbe iijatikizya makani aayo aacisi ca Croatia; mumilumbe oomo, eezi zitobela ( zyakasebululwa acisi ca Vatican ), mumwezi wa Mulumi 16, 1942, eeci cakali cintu ncibakali kucita ciindi aciindi kulesya bantu kulibilika: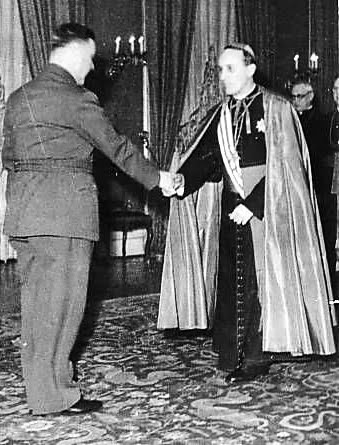 "Malweza aayinda kusofwaala alacitwa kalangilizya Bbishopo mupati waku of Zagreb [Stepinac]. Bulowa bwabasazima bulakunka mbuli tulonga. Aabo batali bakatolika, basinikizyigwa kuti basandukile ku Bukatolika alimwi kunyina pe notumvwide jwi lyokwa bbishopo mupati kalikambauka kulesya manyongwe aayo. Pele kwaambwa buyo kuti walo ubwezede lubazu lwankamu zya Nazi aba Fascisti eezyo zyifoolwa mutubungabunga..' "24

"Bapaizi banjaanji ba Katolika bakabelekela mucisi ca Ustasha kabakkede muzyuuno zipati ncobeni mumfulumende. Poopo wakasumpula lumamba lupati lwakukwabilila bukatolika mucisi ca Croatia. Kwakali bikkidwe ooyo wuumbulizya basinkondo mukabunga kali koonse kalumamba lwa Ustasha. [Langa mukonzyanyo wabo uuli kulumwesyi.] Mulimo wamuntu ooyo akataa zimwi, wakali wakudyokoonsa akusungilizya lumamba lwa Ustasha kuti luye kumbele kujaya bantu batuba banjaanji. Balupatipati mu Cikombelo ca Katolika caku Loma abaku cisi ca Ustasha, bakapangana antoomwe akutalika kusandaula bantu banjaanji baku Serbia. Myaanda myaanda ya Zikombelo zyaku Serbia, zyakadilimunwa akumwaigwa; aabo bakali bapatipati muzikombelo eezyo botatwe, abapaizi bali myaanda yobile bakajaigwa kabatakwe mulandu; bamwi bakacaala bakatandilwa anze lyacisi kuti batakajokeli kabili. Mulukwakwa mwakali kusungwa bazike ku Jasenovac, myaanda myaanda yazyuulu zyabantu baku Serbia bakajaigwa kwiinda mukulailila kwabapaizi ba Katolika baku Loma."25


Nibakamanizya kukomwa bankamu ya Nazi Munkondo Yabili Yanyika Yoonse, Muleli waku Croatia Ante Pavelić wakatalika kutijila ooku akooku kuvwuna buumi bwakwe. Nkaambo nzi lumamba lwabalongwenyina acisi eeci ncilwaataamwaangila Ante Pavelić?
"…batumwa aabo bakali kuweza basikalumamba bankamu ya Nazi aabo bakatijide munkondo, bakalilesya caali kujata akwaanga muntu omwe buyo nkaambo kakuti ooyo muntu wakalizyibene abantu banjaanji balupatipati cakuti kuti naakaangwa, nicakaba cintu cinyonganya ciimo cabulelo bwa Vatican, alimwi kufumbwa kumujata akumujokolosya kucisi cokwabo, nicaaba cintu cidinkula Cikombelo ca Katolika caku Loma cakuti cibule ciimo cibotu…"26
Ooyo muntu ngubaali kuleka caali kujata wakali Ante Pavelić.


Mbwaanga kuli zibelesyo zinjaanji boobu zyiliko asunu zyakusubuzya bantu, hena eezi zibelesyo zicibelesyegwa na? Hena kuli nzila zipya zyamazubaano zyakusubula bantu?
Eezi zibelesyo zyakusubuzya zyilabambululwa akwaanzwa kuya kumbele lyoonse a Saatani, ooyo uukkomanina buumba akuciswa kwabantu, alimwi kalangila kulampya ciindi cakutongela kwabo eelyo nabatoneka akubacisa.


Hena Loma nguwakaanza zibulo zyakucisa bantu zyoonse eezyo nzyaakabelesya kupenzya basyomi?
Nee peepe. Zimwi nzila zyakupenzya bantu zilakonzya kutobelezyegwa kuya musyule lyaciindi kuba Giliki abaLoma. Nokuba boobo, Cikombelo ca Katolika caku Loma tiicakeenkela kubelesya kufumbwa nzila ya Saatani yakujazya maumi eeyo yakali kukonzya kubeleka. Kuyungizya boobo, eeci Cikombelo, cakabelesya nzila zipya mbuli mbuzyakali kuyaa kujanika muzisi zinjaanji ziimpene eezyo zyakazwide mpuwo yaco. Bupoopo lyoonse bwakazumanana kubelesya nzila eezyo zyakali kugwasyilizya makanze aaco kuzwilidilila.
Mazubaano, kuli zibulo zipya alimwi zyalunya kapati mukupenzya bantu eezyo ziyaa kubambwa mbuli mbokupanduludwe ansi aawa. Nkamu ya WLC ilangila kuti Loma uciyoobelesya zibulo zyakupenzyesya zipya eezyo, alimwi zibeleka kabotu kwiinda zyakaindi, eelyo ciindi cakwe caakusika kuti abambululwe akubaa nguzu alimwi. Mbuli nkamu ya WLC mbwiisyoma kuti munyama wa Ciyubunuzyo wiiminina bulelo bwa Katolika bwaku Loma, Ciyubunuzyo 17:12 ncishinshimi caambilizya nguzu eezyo ziyooba mu Cikombelo ca Katolika kacibambuludwe mubukali bwaco. Eezi nguzu, kweendelanya abwaamba Mangwalo, mbweenya mbuli muciindi cakainda musyule lyesu, ziyakwiinduluka kubelekela mumfulumende zinjaanji eezyo zilyaaba akupa nguzu zyazyo kubuleli bwa Loma.
"Alimwi meja aali kkumi aayo webo ngookabona, mbami bali kkumi, aabo bataninga tambula malelo; pele bayootambula nguzu zyakuba bami kwawoola lyomwe antoomwe amunyama.
"Aaba balaa muzeezo omwe, alimwi bayoopa nguzu zyabo zyakulela kumunyama.
"Aaba mbabayoolwana Mwanaambelele, alimwi Mwanaambelele uyoobakoma: nkaambo walo ngo Simalelo wabasimalelo, alimwi ngo Mwami wabami: alimwi aabo balaanguwe mbabaaitwa, alimwi balisalidwe, alimwi balasyomeka." (Ciyubunuzyo 17:12, KJV)
Ncintu ceelede kumvwisyigwa, nokuba boobo, kuti Loma ulakonzya kubelesya nguzu zyakwe kwiinda mumfulumende nokuba kuti eeyo mfulumende kiitabwenwe munzila iisalala kumvwana abupoopo. Kufumbwa mfulumende iitonkela kumbele makanze ookwa Loma, ibelekela antoomwe anguwe nokuba kuti kiitaminina kuba mfulumende ya Basikukazya, batakwe leza nokuba baabo batatoli lubazu mubupaizi buli boonse. Langa tusimpe tuli kkumi ntoyelede kuzyiba twaba Jesuiti!


ZIBULO ZYAKUPENZYESYA ZYA MAZUBAANO


Hena zizuminano zyamazubaano mbuli ca Hague Conventioni, kuli nizyakalesya akumwaya zibulo zyakupenzya bantu eezi?
Nee peepe. Kuleka buyo zyeezyo zintu zitamininwa muziminano nozibambwa akusimbwa amfulumende zyaanyika, kupenzya bantu cicili cintu cicitika munyika mazubaano. Ncobeni, luzyibo lwamazubaano lwazilengwa leza lwakapa kuti zisubulo zikwengwe akubambululwa munzila iiyoosya muntu cakuti zilainda kuzwidilila kujata mulimo kwiinda zyeezyo zyakabelesyegwa mu Misela Yamusinze. Muciindi ca Kuvwuntauzya, aabo bakali kupenzya bantu bakalaa nzila zyongaye buyo zyakucisa akusinikizya mizeezo yamuntu. Eezi nzila zyakupenzya zyakayeeme kapati ku: kuumpa mumulilo uuvwilima, kusyamba, kutenda nokuba kuyasa, kusyodola nokuba kuzutula, akunyikizya mumeenda.
Mazubaano eezyi nzila zilangwa kuti nzyalunya alimwi tazisubuli bweelede kucitwa. Kuyungizya kuya kumbele, zyakali kusimpila waawo buumi bwamuntu mpobumanina kakuli zimwi nzila zyakupenzya zyakabambidwe munzila yakuti zilampye buumi bwamuntu eelyo nacipenzyegwa. Lino kuli nzila zinjaanji zyakupenzya bantu zikatazya bupanduluzi – alimwi yomwe-yomwe yanzila eezi yakabambululwa akusuwigwa anguzu eezyo ziibelesya nzila eeyo. Eezyi nzila zilisangene pele taziyeeme buyo kucintu comwe:
Coongo Cisabila Akucisa Mumatwi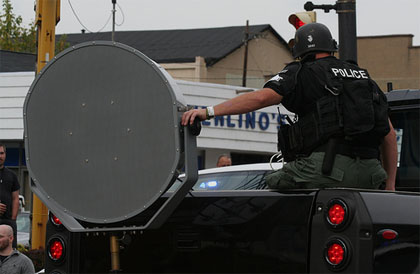 Kubelesya coongo ciindene cisabila akucisa mumatwi, ncintu cikonzya kumvwisya kucisa; cimwi coongo ciletela bukandu akuubausya mizeezo yamuntu, alimwi kubelesya coongo camusyobo ooyo ncintu cakainduluka kucitwa abaabo balaa nguzu kuti bapindaule mizeezo yabantu aabo mbobakanza kweendelezya. Umwi mukonzyanyo wacintu camusyobo ooyu wakacitika mu 1993, eelyo mfulumende yaku Amelika niyakajaya bantu bali makumi ciloba abali cisambomwe, banalumi, bamakaintu abana mulukwakwa lwacikombelo ku Waco Texas, akubajaila milandu eeyo yaamvwugwa kuti musololi wabo njaakacita pele tiiyakabetekwa munkuta yamilawo. Akataa coongo cakali kulizyigwa muli sikapepele ciindi coonse, kwakali coongo ca bazibe baku Tibeti nkobaumputa zikwaankwani, coongo cabanyama bakwiila eelyo nobakosolwa mitwe anyimbo zyacoongo cizuma akukwemba kapati.27
Coongo cakabelesyegwa akutilimuna bantu, akweendelezya nokuba kumwaya nkamu zibungene.28


Misamu Iikola
"Mbungano yaku Amelika, Mutabi wamfulumende wa Magesi abusena aawo mpobalembede busanduluzi bwabo, [bapandulula] misunko minjaanji yamicelo eeyo njibakabelesya mu banalumi, bamakaintu abana kubelesya misamu azintu zyuumpa mubili kakwiina kupya aanga mulilo, zizibidwe kale kuti zilajaya akukola ncobeni. Eeyi ninzila yakusoleka kupindula lusyomo, kusandula, akukomezya mulimo wakuti kababelesya micelo iikola eeyi mubantu kuleka kubelesya zibelesyo zyisumpukide zyamazubaano."29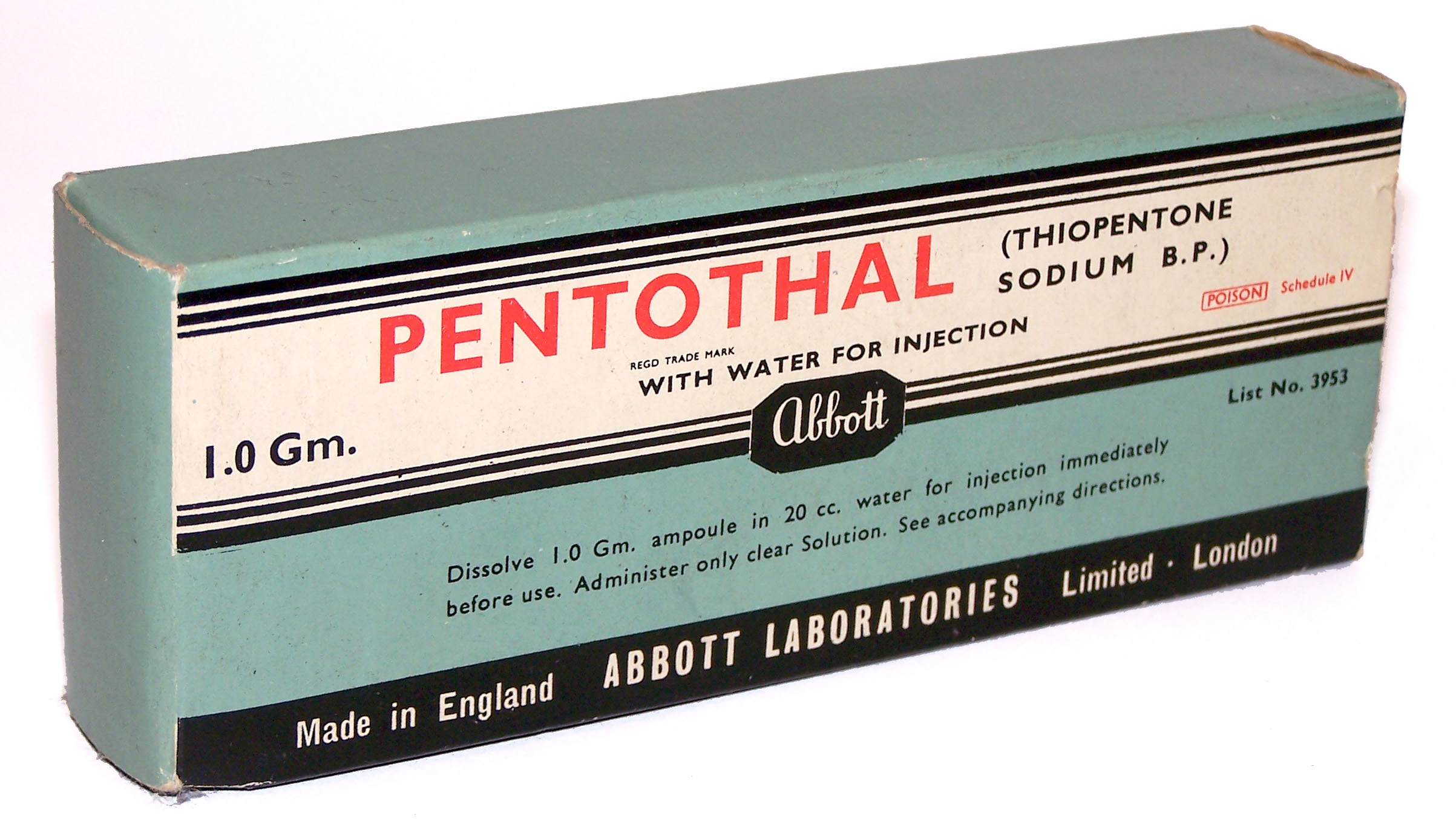 "Musamu uupa kuyubununa kasimpe", eeli ndezina lyakusendekezya lyakaulikwa misamu minjaanji iikopanya akugwalanganya mizeezo yamuntu kutegwa ooyo muntu ayubunune makani aayo ngobayanda kuti abayubununwide nokuba kuti tayandide, eelyo naceendelezyegwa mumizeezo yakwe amusamu ooyo. Sodiumu thiopental, ngomusamu wuulisyigwa muzina lyakuti Pentothal, musamu uupegwa muntu kwiinda mukuyaswa nyeleti; ooyu musamu uuzilula maanu. Kubelesya misamu yamusyobo ooyu kwakatalikila muma 1930, alimwi eeyi misamu icibelesyagwa mazubaano. Umwi Mubetesi wakazumizya kuti kubelesyegwe misamu iizilula maanu mulubeta lwamu 2012, mukubeteka James Eagan Holmes kuti akosozyelwe kaambo kuti naa wakali kkwene mumizeezo yakwe nokuba kusondoka eelyo naakadubaula bantu kutegwa apegwe mulandu muubauba weendelana aciimo camizeezo yakwe. [Eeci cakalembulwa kuzwa waawa: aba P. Solomon Banda; Dan Elliott (11 Mar 2013). Judge OKs medication for Colorado shooting suspect. Yahoo! News. AP.]


Misamu Iikola
Munkondo Yakaziziizi, cisi ca Soviet Unioni cakabelesya misamu iijaya kubantu banacisi baco, kuyasa bana Kristu abamwi bazangi bamapolitikisi ndonga zyamisamu yiindene eeyo yakabambilwa kulesya buyo kumvwa kucisa, pele akupindaula mizeezo yabantu aabo bakaambwa munkuta kuti tabakkwene maanu.
Misamu iijaya yakali kubelesyegwa akulesya bantu kuzyalana kapati akweendelezya mabunga aabantu. Nkamu ya Nazi ayaba Soviet yakayungizya kuvwela musamu wa fluoride mumeenda aakunywa aakali kupegwa bantu baangidwe mulukwakwa, kutegwa babombe akukonzya kweendelezyegwa kabotu. Sikalumbama waku Amelika, George R. Jordan, wakapa bumboni bwakubelesya misamu eeyo kunembo lyamfulumnde yaba Soviet Munkondo Yabili Yanyika. Mazubaano musamu wa, fluoride ulavwelwa lyoonse mumeenda aakunywa mumadolopo kakwaambwa kuti aayo meenda ngalaa "buumi bubotu nkaambo taakwe tuzunda tuleta malwazi."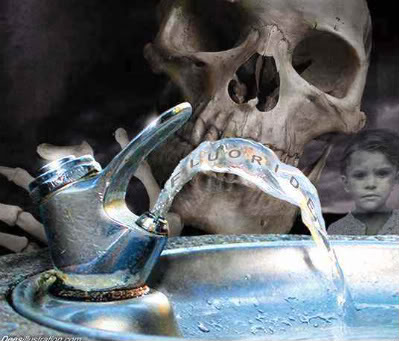 "Kumamanino aa Nkondo Yabili Yanyika Yoonse, mfulumende ya Amelika yakatumina Charles Elliot Perkins, uuvwuntauzya mulwiiyo lwamisamu, misamu azilengwa leza, bubambe bwamubili wamuntu amalwazi aalwana mubili wamuntu, kuti akeendelezye busena bubambilwa misamu bwa Farben ku Germany. Naakacili kokuya, wakaambilwa kuti bamwi basyaazyibwene bamisamu baku German bakajana nzila eeyo njibakali kubelesya munkondo alimwi yakatalika kubelesyegwa aBapati bamfulumende mu Germany.
"Eeyo nzila yakali yakucesya mukowa wabantu akulesya bantu kuzyalana kapati kufumbwa busena bupedwe kwiinda mukuvwelanya misamu iikola mumeenda aakunywa. Munzila eeyi, musamu wa Sodiumu fluoride wakabweza lubazu lupati.
"Kuzumanana kuvwela asyoonto-syoonto musamu wa fluoride inga mukuya kwaciindi wacesya nguzu zyamuntu kukaka kweendelezyegwa kwiinda mukujaya cibeela cabongo bwamuntu cimwi, alimwi inga waba muntu mubombe kuli baabo boonse bayanda kulela atalaa nguwe.
"Boonse antoomwe ba German abaku Russia bakavwela musamu wa fluoride mumeenda aakunywa aabazike bankondo kutegwa bafubaale akubomba."30
Mukufumpa lukwakwa lwa cikombelo ku Waco, Texas in 1993, mfulumende ya Amelika ayalo yakafunta muya wa misamu iikola mumaanda aazikombelo. Banalumi, bamakaintu abana aabo bakayoya muya ooyo, bakafwa eelyo minyemfu yabo niyakaangana cakuti amisana yabo yakakompoka. Aabo bakafutuka kupompelwa muya ooyo, bakaumpwa nokuba kudubaulwa mumbalaa lukwakwa lwa cikombelo.


Mulilo uunyesya uutayaki
Kubelesya mulilo wamusyobo ooyu ncintu calunya kapati mazubaano. Mulilo ooyu ulakonzya kwiinda mubwaanda bwaŋanda, akuumpa kusikila zyaida zitupa zyamubili wamuntu uuli mukati oomo, akumumvwisya kucisa kutaambiki. Zimwi nzila zyamulilo wamusyobo ooyu zigaminina kusinka matwi aabantu: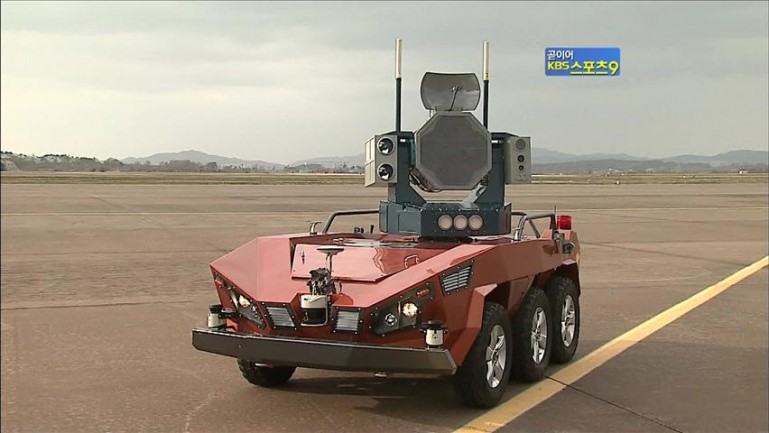 Nkamu iibamba magesi aa Mulilo Uutavwilimi yaku Korea a LIG Nex 1 (nkamu iibamba ndeke yakulikwabilizya, cibeela cambunga ya LG ) bakaswaangana antoomwe kubamba ceeco ncobaamba kuti ncitaanzi munyika kulwana mbuli muyuni wuuluka. Kutegwa ulibalile kolanga citobela cilembedwe: http://skewsme.com/tinfoilhat/chapter/voice-to-skull-v2k/#ixzz2d2yjq8Gx Skews.Me http://skewsme.com/tinfoilhat/chapter/voice-to-skull-v2k/#axzz2d2rRQIao
"Basyaakuvwuntauzya baluujisi mulimo wakubamba zibulo zimwaya bantu babungene antoomwe naa MEDUSA (mbombubo, kuzwa mutwaano twaci Giliki), eezyo zibelesya mulilo waambwa kale atala aawa, kuti zinyonganye matwi mbwaamvwa zintu. Eeci cibulo cibelesya mulilo uutavwilimi ooyo wuumpa cikanda camuntu akupa kuti mukati kamutwe wamuntu kumvwike kuzuma kukonzya kumvwugwa mumatwi nokuba kuti kakwiina cintu cizuma ncobeni. Eeci cibulo ca MEDUSA cilakonzya kusabila ncobeni cakuti muntu inga wamvwa matwi acisa nokuba kusinka matwi. Cilakonzya akujaya asyoonto zibeela zyabongo bwamuntu kwiinda mukubbebba kwamulilo ooyu akuutondekezya mumutwe wamuntu."
31
Alimwi nzila imwi iibelesya mulilo ngweenya ooyu nja 'Mulilo Uutalibonyi Uupa kucisa':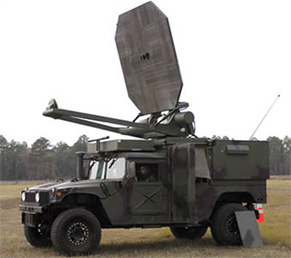 "Eeci cimvwikaanga ncilwanyo cakazwa mucipekupeku ca Star Wars. Cibulo ca Kuzuunyana Kukasya, cibelesyelwa antangalala aali bantu, kacitondekezya mumuni wamulilo uunyesya kapati ooyu kuti cuumpe cikanda cayooyo kufumbwa uugumwa amumuni ooyo kusikila wapya madigilii aali 130. Eeci cipa kumvwa kupya ncobeni akupa kuti aabo bali munzila yamumuni ooyu batije akumwaikizyana kakwiina kulwana (oobu mbobwiinguzi bwiitwa kuti 'kulaya cakufwamba' alumamba lulwanina muluwo).
"Mulimo wankamu ya Pentagoni Uuswaangene Kubamba Zilwanyo (JNLWP), waamba kuti 'Eeci ncecintu cikonzya ciyungizya kulesya, kudilisya kucengulula sinkondo uzyaabuswena, kakwiina kubelesya nguzu zyakujaya.' Nokuba kuti mulimo wa ADS upandululwa kuti tuuli wabujayi, pele mu 2008 cimwi cilembedwe a syaabupampu wazilwanyo zitajayi Dr. Jürgen Altmann, caamba cintu ciimpene aboobo:
" ' … mulimo wa ADS ulakonzya kuumpa zilonda mbuli zyakupya mungwimba. Nkaambo kakuti mumuni ukwazeme mamita obile alimwi ulainda kulampa kwamuntu, eezyo zilonda zilakonzya kubeda kufumbwa acibaka camubili wamuntu kusikila kwiinda akati kacikanda camubili coonse. Kupya mbuli zilonda zyakupya mungwimba inga zyabbikka buumi bwamuntu muntenda yakufwa nkaambo kakutalika kubola zitupa zyamubili akunjilwa tuzunda tuleta malwazi– akuyandika kubambililwa ncobeni mucibbadela. Kakwiina cibulo cimwi cikonzya kujata mulimo mbuli ceeci, cibulo ca ADS cilakonzya kucisila limwi nokuba kujaya. ' "32


Nkondo Yakuzilula Maanu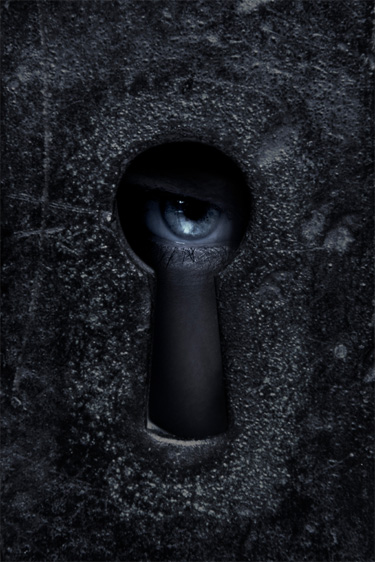 Kwiinda atalaa nkondo zyoonse, nkondo ziinda kuyoosya nzizyeezyo zyamisyobo yakuzilula maanu. Ntaanzi nkondo yamusyobo ooyo yakaanzwa acisi Soviet Unioni muma 1960, pele cakatobelwa cakufwamba acisi ca Amelika abamambi baco kabasunka nzila zinjaanji zyakulwana kutegwa bacengulule mizeezo yamuntu, akucinca ciimo cakwe nokuba kupindaula lusyomo oolo ndwajisi kale. Mukonzyano waceeci inga wabonwa mu Nkondo Ntaanzi yaku Gulf, eelyo zibulo zisabila mumatwi nizyakatondekwa kugamika basilumamba bazyandamene baku Iraq; eeco cakapa kuti balipe kakwiina kulwana kulumamba lwa UN. Azimwi zilembedwe zitaminina kuti mfulumende ya Britain yakabelesya zibulo zyamusyobo ooyu kubantu bacisi cabo mukumwayaula bantu bayanda babwekela mfulumende akuyanda kulwana.
Nokuba kuti eezi nzila zyakupenzya bantu zilabelesyegwa aano mazuba amfulumende, alimwi kunyina bumboni butamikizya Cikombelo ca Katolika caku Loma kuti acalo cibelesya nzila eezi, pele boonse beelede kusongwaalila nzila zyamazubaano eezi. Kanjaanji cintu cilikke cilesya mfulumende kubelesya nguzu zyabujayi nkubula buyo ciindi cibotu cakucita boobo.


Hena boonse bakajailwa lusyomo lwabo, bakajaigwa a Cikombelo ca Katolika caku Loma?
Nee peepe. Mweelwe wini wabantu batakwe mulandu aabo bakajailwa mumaanza aabulelo bwa Loma uyoozyibilwa buyo Kujulu. Nokuba boobo, mbweenya mbuli ziindi zinjaanji nokuba lyoonse, Cikombelo ca Katolika caku Loma ciyoobelesya nguzu zya mfulumende zyamasi aanyika kuti cicite makanze aaco. Umwi mukonzyanyo waceeci uulaampuwo kapati ngwa "Kuvwuntauzya kwaba Spanishi" ooko kwakalaililwa aMwami mukaintu Isabella waku Spain.
Nkaambo kufumbwa ncaakavwubide muntu uusingidwe cakali kukonwa acisi, Isabella wakajana mpindu kapati mukusinganya muntu uli koonse. Aayo mali aakajanwa munzila eeyi ngangayo ngaakabelesya kupa Christopher Columbus kuti akaakuyandaule Nyika Mpya." Banjaanji basyaakuvwuntauzya bakalemba masimpe ayaa kuti bamuka mufu bakavwubide, ziindi zinjaanji mbibabakali kutamikizyigwa "kuzanga mubupaizi" kwiinda nkamu yabantu iili yoonse muciindi ca Kuvwuntauzya kwaba Spanishi. Nokuba kuti cisi cakali kukona buvwubi bwabo, Cikombelo ncicakali kubaa nguzu zipati zilekelwa kuli ncico kuti cicite kufumbwa mbociyanda.
Imwi mikonzyanyo ya Cikombelo kacibelesya bana babami bamfulumende kuti cipenzye basinkondonyina mubupaizi, cilakonzya kujanwa mumusela waku France aku Bavaria, kusanganya akwaangwa, kutundululwa akujailwa lusyomo kwa John Huss, ooyo wakali kweendeenda lyoonse kasyomezyedwe bukwabilizi bwa mwami wakwe, Sigismund. Bapaizi ba Katolika kabasungilizya kapati kuti "Lusyomo taluyandiki alimwi talweede kubambwa abazangi, Sigismund wakatyola cisyomyo cakwe, mpoonya Huss wakaangwa, akusingwa kulufu akuumpwa kaangilidwe kucipulanga.
Eeci cilengwa cakubelesya nguzu zya mfulumende kuti citonkele kumbele makanze aaco, cakaya kumbele kusikila buzuba buno. Aabo babamba milawo ba Katolika balangilwa kuvwootela twaambo ooto tweendelana alwiiyo lwabu Katolika, kunyina kaambo nokuba kuti ciliimpene ncobayanda bantu mucooko oomo mobakkede. Banacisi ca Katolika abalo baleelede kuvwoota mumapolitikisi akutabilila lusyomo lwa Cikombelo. Cuuno ca mulimo wa Kuvwuntauzya, cilizyibidwe akuti Nimbungano ya Lusyomo, cipede malailile aalembedwe mutwe wakuti : Doctrinal Note: The Participation of Catholics in Political Life mubusena bulembedwe zyaku Vatican, kuli Bakatolika aabo bayanda kunjila mumapolitikisi.33


Hena bantu bokwa Yahuwah bayoonjila kabili mu Kuvwuntauzya kwa Loma?
Loma kunyina pe naakacenguluka kuzwa kulusyomo lwakusinikizya canguzu, ooko kwakali kubelesyegwa mu Kuvwuntauzya, alimwi amumyaka misyoonto yakainda, amu Nkondo ya Nyika Yabili. Nokuba kuti tasinikizyi canguzu mazubaano, Loma ulindila buyo ciindi cakwe mubuumuzi kuti akatalike kweendelezya nguzu zyaanyika zyoonse alimwi.
"Alimwi akwiibalukwe kuti, Loma tacinci pe. Milazyo yokwa Gregory VII a Innocent III, icili mulazyo ya Cikombelo ca Katolika caku Loma . Alimwi kufumbwa kuti cabaa nguzu, inga cabelesya milawo eeyo anguzu zipati mbweenya mbucakali kucita mumisela yansiku."34
Bumboni, mbuli bwaapegwa amukaintu wakatija bukatolika Charlotte Wells, buyubununa kuti Cikombelo ca Katolika cicizumanana kusikila buzuba buno kujaya, kupenzya, kujata bamakaintu, akujaya bapati abana mbweenya buyo, kunze lyabwaanda bukwabilidwe ooko kutasiki mumuni wanyika kuti ubayubunune busofwaazi mbobacitila baabo bacingilidwe mukati.35
Zilembedwe zyamisela zilayubununa ncobeni kuti Cikombelo ca Katolika caku Loma cilaa ciyanza cakukamantana amfulumende kufumbwa iilela aciindi cipedwe, kufumbwa nobaba bami ba Carolingia baku France, naba Hitler waku Germany. Mbuli bwakaamba sikwaazwa Malachi Martin; walo lwakwe kali mu Jesuiti alimwi mulembi ulaampuwo mpati, wakayubununa mazubaano mbwaliko ncobeni Saatani mumunzi wa Vatican: "Mungele uuwide Lusifa wakapegwa cuuno cakulela mumunzi mupati wa Katolika mumwezi wa Kaanda kaniini 29, 1963; ooyo mwezi wakali kweelela cisyomyo camisela cakali kuyanda kuzuzikwa. Mbwaanga aabo bakali kutola busena bakalizyi kabotu makani aaya, ciyanza cabantu bakomba Saatani cakali cakuti Ciindi caSaatani ciyootalika eelyo Poopo aakuulikwa zina lyakuti ngu Mwaapositolo Paulu [Poopo Paul VI]."36
Mumwezi wa Miyoba 2010, Silutwe uutanda zyeelo waku Vatican, Gabriele Amorth wakainduluka kwaamba ncaakali kwaambilizya mupepa lyaku Italy, La Republica: "Dyabooli ukkala mumunzi wa Vatican alimwi webo inga walibonena ncobeni zintu zitobelana kucitika oomo. Ulakonzya kukkala kayubide, nokuba kwaambaula mumilaka yiindene, nokuba kulangikaanga uleetela. Aciindi cimwi wakandifubaazya Ime. Pele Ime ndimwaalumi uukkomene mumulimo wakwe"37 Walo wakayunguzya kuya kumbele kwaamba kuti mpuwo ya Saatani mubapatipati ba Bukatolika ilalibonya muli bama "kkadinalo aabo batasyomi mu Jeesu abamabbishopo aabo baswaangene amadaimona."38
Kufumbwa kulimvwisya nkwabede Saatani, kuli nguzu zyakusinikizya eezyo zyalo kazyili mumilazyo yamfulumende eeyi. Cikkelo ca bumboni bwamisela, acalo ciyubununa kuti Cikombelo ca Katolika ziindi zinjaanji cakainduluka kubelesya nguzu zyamapolitikisi mbuli zibelesyo zyakutonkela makanze aaco kumbele. Aboobo, ncintu camaanu kukosozya kaambo kwaamba kuti, mbuli mbokuli lusumpuko munzila zyakupenzya akusubula bantu, acalo cikombelo eeci tacikaimini ambali nkaambo cicilaa mulazyo wakusandula bamwi kwiinda mukusinikizya canguzu. Kwiinduluka kupenzya basalali kwa cikombelo ca Loma, munzila iigaminina nokuba nzila yakusisikizya, kulamvwugwa mukulyaamba kuti Loma kunyina pe nacinca.
"Ijwi lyokwa Yahuwah ndyapede kucenjezya ntenda iizyaabuswena ndyakuti; kufumbwa kuti eeci cuuntuluzyilwe, mukowa wa Basikukazya uyoolibonena kuti makanze aa Loma ali buti ncobeni, pele eelyo nokucinyina ciindi cakukonzya kutija kuzwa mukakole aako. Loma uyaakuba anguzu cakusisikizya. Milazyo yakwe iyaakubaa mpuwo mumaanda mulembelwa milawo yacisi, muzikombelo, mumyoyo yabantu. Walo uyaakulundaikila maanda aakwe malamfu mbuli ngazi muzyooko zyamaseseke oomo mwayooinduluka kupenzya bantu mbuli mbwaakali kucita nsiku. Munzila yakumpelenga katalangilwi kucita zilubide uyaakuyumyayumya lumamba lwakwe kutegwa akamanizye makanze aakwe. Coonse ncayanda, nkubaa busena bulaanguzu, alimwi eeci uyaa kupegwa aakale walo. Linolino tuyoobona akumvwa makanze eeni aa BuLoma. Kufumbwa ooyo uusyoma akutobela jwi lyokwa Yahuwah uyooliletela kubwentelwa akupenzyegwa."39


Eelyo kupenzya kwaakujokololwa, hena zisi zya Italy a Germany ziyoosolola kupenzya bantu bokwa Yahuwah mbuli mbuzyakali kucita kaindi musyule lyaciindi?
Nokuba kuti mfulumende zimwi zyoonse, asyoonto nokuba amoyo woonse, ziyoosangana munkondo yakulwana kasimpe a Julu mubuntu bwabasalali, nkamu ya WLC isyoma kuti cisi ca Amelika, mbuli munyama wabili wa Ciyubunuzyo 13, ciyootola lubazu lwabusololi mukujokolosya kupenzya ooku. Masi woonse aanyika ayootobela mukonzyanyo wacisi eeci akwiimina kulubazu lwa Loma ukupenzya basalali.
Nkamu ya World's Last Chance ilimvwa kubaa mulimo wakucenjezya bantu boonse kukuzyokela kwa Kuvwuntauzya ooko, kakuyoosya citaambiki kwiinda kaindi.
Alimwi eelyo walo naakajula cisinsyo cane, Ime ndakabona kunsaa cipaililo miya yabaabo bakajailwa jwi lyokwa Yahuwah, alimwi abumboni oobo mbubaajisilili:
Alimwi bakalila ajwi pati, kabaamba kuti, Nciindi cilamfu buti O Yahuwah, oosetekene alimwi owamasimpe, Webo noyoobabeteka akujokezyela bulowa bwesu ali baabo bakkede anyika?
Alimwi kwakapegwa kuli mbabo zikobela zituba, umwi aumwi wabo; alimwi kwakaambwa kuli mbabo kuti, beelede kulyookezya kwakaindi kasyoonto, kusikila batwanganyina abalo abasazinyina, kuti bakajaigwe mbuli mbabo mbubaajaigwa, kuti cikazuzikwe (Ciyubunuzyo 6:9-11)
Cuuno cabupoopo citaminina kuti bamapoopo tabakonzyi kulubila nokuba asyoonto pe. Aboobo, kufumbwa ncobaamba bamapoopo aabo tacikonzyi kucincigwa nkaambo inga catondezya kuti bakalubila, ncobeni, akuba bantu balaacinyonyoono bakonzya kuwida mucibi. Mbuli mulimo uyaa kucinca, bupoopo "ncibelesyo cipati ciinda kubaa nguzu zya Saatani – cibumbwa canguzu zyakwe kuti alikkazyike acuuno cabuleli kuti alele nyika kweendelanya akuyanda kwakwe."40
Nkamu ya WLC isyoma kuti bukali bwa mililo ya Kuvwuntauzya ooko kuyoojokolosyegwa, iyoosalazya bana Kristu aabo basyoma kuzwa kukuyandisya cili coonse ncobayanda kumoyo eeco cicili munyika, akukutula luyando lwamyoyo yabo lwakuya Kujulu oolo lutanabwenwe mumisela yoonse.
Kaano kalunya lwabunyama lwamuntu kumuntunyina, kacili kaambo kalaa bumboni buzunda zyoonse oobo butondezya nguzu zyokwa Yahuwah zyakuvwuna cakumaninina boonse aabo babikka lusyomo lwabo muli Nguwe. Ncintu citakonzyeki amuntu naba ni kwiinda mukuciswa, kupenzyegwa akutundululwa ooko nkwaakulaizya madaimona. Ncintu citakonzyeki kuti bongo buli boonse bukonzye kuzunda micelo iikola akujaya, acongo cimvwisya kucisa kutegwa cicince mizeezo alusyomo lwamuntu. Bana Kristu bamazubaano, mbweenya mbuli bana Kristu bansiku, bayoolibonena kuti Yahuwah ngo nguzu zyabo alugwasyo lwabo muciindi nobabulide.
Kaindi kasyoonto katana jailwa lusyomo lwakwe, mwaapositolo Paulu wakalembela Timoteo lugwalo lwakuti walo wakasaligwa a Yahushua kuti abe mukambausi, mwaapositolo amwiyi, akuyungizya kuti: "nkaambo kaboobo Ime ambeyo njoopenga zintu nzyeenya mbuli nguwe; nokutali boobo, Ime nsyefwide nsoni, nkaambo Ime ndilimuzyi ooyo ngwesyoma alimwi ndizyi kuti Walo ulakonzya kubamba kufumbwa eeco nceekasyomya mumaanza Aakwe kusikila Buzuba oobo." (2 Timoteo 1:12, NKJV)
Oobu mbobuyooba bumboni bwabaabo boonse babikkide lusyomo lwabo muli Yahuwah. Nokuba boobo, SUNU mbobuzuba bwalufutuko. LINO nceciindi cakuti webo ulomye kusala lwiito lwako akululamika zyoonse zikujatikizya. Acibe cilengwa cako kusyoma muli Yahuwah muzintu zilaa makani asyoonto. Lusyomo ncisyango, cinga kuti casaninwa kabotu, cilakonzya kukomena kufwambaana. Kwiinda mukusyoma Yahuwah buzuba abuzuba muzintu nzyocita, lusyomo lwako luyooyumizyigwa akulyookezya muli Nguwe mumakani mapati alimwi, buzuba abuzuba, webo kufumbwa mpoyendela uyooyumya lusyomo lwako akukomena.
"O, amulabile akulibonena kuti Yahuwah mubotu;
Ulilelekedwe ooyo muntu uusyoma muli Nguwe!
Meso ookwa Yahuwah alangide ali baluleme,
Alimwi matwi Aakwe alijulidwe kuti ateelele kulilauka kwabo.
Baluleme balalilauka, mpoonya Yahuwah ulabamvwa,
Alimwi ulabavwuna kuzwa mumapenzi aabo woonse.
Manji mapenzi aabaluleme,
Pele Yahuwah ulabavwuna kuzwa muli ngawo."
(Intembauzyo 34:8, 15, 17, a 19)
---
1 http://www.medievality.com/the-rack-torture.html
2 http://www.medievality.com/burning-at-the-stake.html
3 http://www.ehow.com/list_7450742_torture-tools-used-middle-ages.html
4 http://jamesray.hubpages.com/hub/Killing-in-the-Name-of-God
5 http://torture.justsickshit.com/torture-in-the-medieval-timessickly/
6 http://listverse.com/2009/07/20/top-10-gruesome-medieval-torture-devices/
7 http://www.freewebs.com/see_the_truth/Inquisition.html
8 http://www.medievality.com/crocodile-torture.html
9 http://www.rrrather.com/view/23891
10 http://history.howstuffworks.com/history-vs-myth/10-medieval-torture-devices10.htm
11 http://curioustendency.blogspot.com/2011/09/6-execution-methods-you-had-no-idea.html#.UZwUhCv71Us
12 http://www.urbandictionary.com/define.php?term=Knee-splitter
13 http://www.howstuffworks.com/history-vs-myth/10-medieval-torture-devices10.htm#page=8
14 http://www.medievality.com/breast-ripper.html
15 http://www.medieval-life-and-times.info/medieval-torture-and-punishment/pillory.htm
16 http://www.occasionalhell.com/infdevice/detail.php?recordID=Spiked%20Punishment%20Collar
17 http://www.medievality.com/thumbscrew.html
18 http://www.howstuffworks.com/history-vs-myth/10-medieval-torture-devices11.htm#page=1
19 http://www.medievality.com/brazen-bull.html
20 http://www.jesus-is-lord.com/ponting.htm
21 John Cornwell, Hitler's Pope: The Secret History of Pius XII (London: Viking), 1999, p. 249.
22 Ibid., p. 254.
23 Clive Ponting, Armaggeddon: The Reality Behind the Distortions, Myths, Lies, Illusions of World War II, (Random House),1995, p. 232.
24 http://libcom.org/library/role-catholic-church-yugoslavias-holocaust-se-n-mac-math-na-1941-1945
25 http://libcom.org/library/role-catholic-church-yugoslavias-holocaust-se-n-mac-math-na-1941-1945
26 US Army Intelligence Corps, 12 September 1947
27 https://www.youtube.com/watch?v=7iIzS1VsQi4
28 http://www.infowars.com/print/ps/soundcannon_photos.htm
29 http://www.us-government-torture.com/History-of-abuse.html
30 http://members.iimetro.com.au/~hubbca/fluoride.htm, emphasis supplied.
31 http://www.infowars.com/6-creepy-new-weapons-police-and-military-use-to-subdue-unarmed-people/
32 http://www.infowars.com/6-creepy-new-weapons-police-and-military-use-to-subdue-unarmed-people/
33 http://www.vatican.va/roman_curia/congregations/cfaith/documents/rc_con_cfaith_doc_20021124 _politica_en.html
34 E. G. White, The Great Controversy, p. 581.
35 http://www.arcticbeacon.com/articles/29-Jan-2008.html
36 Langa bbuku lya Martin, Windswept House, lyakalembwa mazina aakupanda buyo mukukwabilila baabo baambwa mumakani aalyo aamasimpe.
37 www.wnd.com/2013/08/pope-electors-told-of-smoke-of-satan-in-vatican/
38 Ibid.
39 E. G. White, The Great Controversy, p. 581.
40 Ellen G. White, The Great Controversy, p. 50.