Lucengo lwa Saatani lwamamanino luyoosika munsaa kujalwa ŋanda yakazekelo eelyo Saatani nayoolibonya aanga ngu Yahushua, kazyokela ciindi cabili.
Kusikila munsaa myaka iili myaanda yosanwe, dyabooli, kagwasyilwa aba Jesuiti, wakali kwiilingana kulengelezya cabumpelenge akumwaila kaambo kakubeja munyika yoonse: kaambo kakuti nyika ibambidwe muciimo cabbola naa mbumbulu, akuti izinguluka zuba mumweenya mupati muli zintu zizinguluka azyalo, kazyipilamuka akutijaana kapati mumweenya uyaa kukwakwamuka. Kuli buyo kaambo alimwi kaambo komwe buyo kakulengelezya lusyomo oolu: nkutegwa bantu basyome kuti kuli zilengwa leza azimwi zilaa buumi zikkala mumweenya wakujulu. Oolu lusyomo lulayandika mumakanze ookwa Saatani kutegwa akakonzye kuzwidilila akwiindilizya bumpelenge kumamanino aaciindi.
Madaimona kaalipeekezya kukoyaanga nziseese zizwa kulaale, ayoolwana nyika mu Mweembo Maawe Mutaanzi. Eeci ncecintu ciyoobambila Poopo wamamanino kuti apangane cizuminano "abamuzwakule balwana nyika." Kwaakulibonya aanga wazwidilila kulesya madaimona kulwana nyika, Poopo uyoosumpulwa kuba musololi wabupaizi bomwe bupya bwanyika yoonse. Mumulimoooyo, walo unooli abusena mpakonzya kugwasyilizya Saatani cakumaninina. Lucengo luyoosikila mpolwiindila kubeja ncobeni eelyo dyabooli aakulicengeezya kuba Yahushua, kalibonya aanga wapiluka ciindi cabili mbuli mbwaakasyomezya.
Kuti webo kotaninga cita oobo, twakukulwaizya kuti utaangune kubala cilembedwe mutwe wakuti "Ba Jesuiti aNyika iili mbuli Mbumbulu: Nyina wa Masendekezya Woonse." Bweende bwazintu buli waawa bulayandika kmvwisya nkaambo mbobweende bwalucengo lwa Saatani. Buyakilila musemo wamakani aali mucibalo eeci.
"Mbubuti mbookaanguka kuzwa kujulu, O Lusifa, mwanaa mafumina! …Nkaambo webo wakati mumoyo wako, Ime njootanta kujulu, Ime njoosumpula cuuno cabuleli bwangu atalaa nyenyezi zyokwa Yahuwah:…Ime njooba mbuli singuzuzyoonse." (Izaya 14:12-14)
Makanze ookwa Saatani, munkondo njaakali kulwana bulelo bwa Kujulu kwazyuulu zyamyaka, acili makanze ngeenya: walo unyonokela kukombwa alimwi uyanda kuti kakombwa mbuli Mulengi alikke luzutu. "Mbubuti mbookaanguka kuzwa kujulu, O Lusifa, mwanaa mafumina! …Nkaambo webo wakati mumoyo wako, Ime njootanta kujulu, Ime njoosumpula cuuno cabuleli bwangu atalaa nyenyezi zyokwa Yahuwah:…Ime njooba mbuli singuzuzyoonse." (Izaya 14:12-14)
Kaindi, Saatani wakanyonokela kukomba nkwaakali kupegwa Mulengi akukupindwida kumituni abaleza bakubeja. Kumamanino aaciindi, walo uyoounka ntaamu mpati alimwi. Walo uyoolibonya kalipeekezya kubaanga Mufutuli Lwakwe, wakapiluka, mbweenya mbuli cisyomyo cakwe mbucakaambwa. Pele kuyungizya kwiinda waawo: walo uyooba mufutuli, mesiya, uusyomezyedwe mumisyobo yabupaizi bwaanyika yoonse.
Boonse bupaizi bwabana ba Abrahamu botatwe, bulaa bulangizi muzintu nzyobalangila akusyoma kuti ziyoocitika kumamanino aaciindi:
Ba MOZILEMU
BaMozilemu balangila kuti kuli Musololi Uusisidwe, Imam, naa Mahdi, ooyo uyoolibonya kaindi kasyoonto akusumpulwa kwalusyomo lwa Izilamu munyika yoonse. Ooyo " Imam Uusisidwe" ulaitwa mazina manjaanji, aayo aasandululwa kuti 'uulangilwa', 'uusisidwe' alimwi, ncobeni ngonguwe, Mahdi (uusyomezyedwe)."1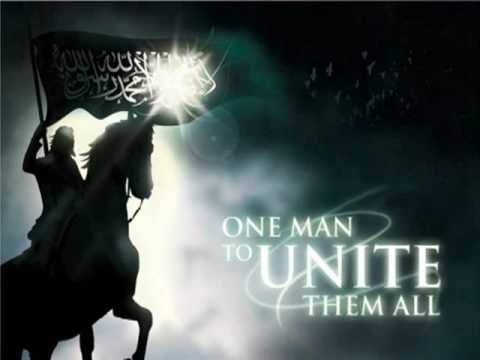 Bama JUUDA
BamaJuuda balangila kuboola kwa Messiya, walunyungu lwa Ŋanda ya Davida. Aakusika, basyoma kuti cisi ca Isilayeli ciyoosumpulwa. Boonse banamasi bakkede mucisi eeco bayootandwa kuzwa mulukwakwa lwacisi alimwi nyika iyoosandulwa, basololi bayo bayooletela zituuzyo kuli Messiah wa buJuuda.2
Bana KRISTU
Kuli kwiimpana kapati akataa zikombelo kujatikizya bweende bwazintu ziyoocitika kaindi kasyoonto amamanino aanyika. Nokuba boobo, boonse bana Kristu baliswaangene mukulangila kuboola kwa Yahushua. Ooku Kuboola Kwabili Kulangilwa Kwamisela Minjaanji mbobulangizi bwa muna Kristu uli woonse uucipona.
Pele oobo bupaizi bwabana ba Isilayeli tabuli bulikke bulangila Yooyo Usyomezyedwe kuboola anyika eeyi ilaa cinyonyoono iipilingene:
Ba BUDDHI
Ba Buddhi basyoma kutii waakwiinda musela wakubula bulemu akataa mikowa yabantu, "kuyoolibonya atalaa nyika Ooyo Uusumpukide wiitwa kuti Maitreya, Kasinsimudwe Cakumaninina, kalaa busongo abubotu bwiinda boonse, kakkomene, kalaa luzyibo lwanyika zinjaanji, kali kumbele kuba mweendelezi wabantu bayanda kusololelwa, mwiyi wabaleza abantu."3
Ba HINDU
Ba Hindu basyoma kuti cino ciindi nceciindi cicaalizya mumisela yone. Nciindi cilaa bujayi kapati, cibulide bulemu akubula kulijata kwiinda zyoonse. Kumamanino balangila kuzyalululwa kwa Vishnu. Uyoolibonya aanga ngu Kalki katantide mbizi iituba alimwi uyoobunganya basalali bongaye buyo banooceede. Antoomwe abamwi bayoozyalululwa mumutwe wabuleza, naa ba Avatar, walo uyoojaya cinyonyoono akuzundila lwimwi kufumbwa daimona.
Saatani: Uulengelezya Bupaizi Bwakubeja Boonse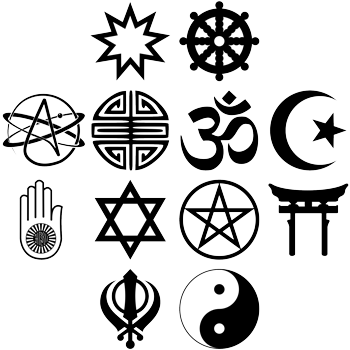 Oobu bupaizi bosanwe bulaa bantu batobela basikila zibeela makumi lusele kuzwa mumwaanda wabantu bazumi atalaa nyika. Saatani ulilibambide kuzuzika bulangizi bwabo. Walo nguuli kunzaa bupaizi buli boonse bwakatalikila anyika. Walo nguusungilizya mizeezo yabantu kwa zyuulu zyamyaka, akubasolweda mubulangizi bwamamanino aanyika butaluleme bwakubejelwa. Walo nguwaalengelezya mizeezo alusyomo lwiindene oolo lukazyana akasimpe, ciimo ca Mulengi amamanino aanyika.
Kuyungizya waawo, Saatani ngu sicikolo wa Bbaibbele wiinda banji atalaa nyika. Walo ulikazyi kabotu kasimpe. Kuzwa eelyo naakapindaula akusanganya kasimpe antoomwe akubeja kwakwe mumuunda wa Edeni kuti acenge ba Adamu a Eva, walo wakaindizya kusungilizya mizeezo yabantu kuti batobezye maanu aakwe. Uyoolibonya kali mbuli Mahdi kuba Mozilemu; kali Messiah kubaJuuda; Yahushua kubana Kristu; Maitreya kuli ba Buddhi
Myeembo: Kucenjezya kwajulu Kwamamanino
Myeembo ya Ciyubunuzyo, mbuli mboyaambilizyidwe muzibalo zimwi, ijisi kucenjezya kwaluzyalo kuzwa Kujulu kubantu bakkede anyika. Munzi wa Vaticani uli kale mubusena bwakutola cibeela muli mweembo wa maawe mutaanzi. Eelyo mulundi uutagoli waakujulwa alimwi nyika yaakunyawita amadaimona manjaanji, kaalipeekezya kuba bamuzwakule, poopo uyakwiitwa kuti awongelezya madaimona aayo kuti atani kulwani bantu anyika. Mbwayoozwidilila buyo kucita boobo, uyoo libonya kuti ngoweelela kuba musololi wa Bupaizi bupya bwa Nyika Yoonse.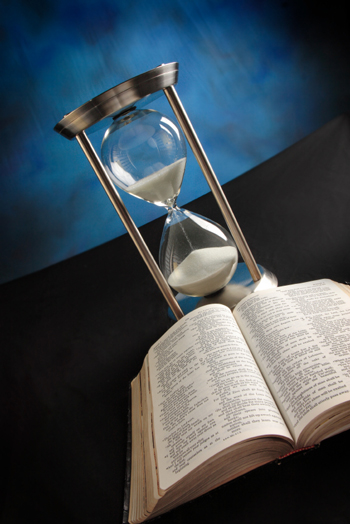 Mbuli mundando wazintu zyalweeno eezyo mbuubede, ulazyika musemo waceeco ceelede kutobela waawo: Saatani sinkondonyina wa Yahushua kalipeekezya kuba Mufutuli wanyika. Muciindi cisikila myaka yotatwe akwiinda akati omwe mumweembo wamaawe wabili awatatu, nyika inooli mumanyongwe ataambiki alimwi aatanabwenwe. Eelyo nokunooli kupilingana akwiilingana ooku akooku, myeembo kiicitika muzintu ziyootola busena atalaa nyika, bantu bayoocengulukila kubasololi bazikombelo kuti babasandulwide akubamvwisisya ncaayiminina manyongwe aacitika kuzinguluka nyika. Coonse eeco cili kale mumakanze ookwa Saatani, kacibambila nzila yakuti aletele nyika lweeno lupati lwamamanino.
Manyongwe ayoocitika mumweembo wa maawe mutaanzi, alibambidwe kale. Saatani nguwakaabamba kutegwa zintu zikamweendele kabotu munsaa kulicengeezya kuba Yahushua, alimwi mukucita boobo, takatambulwi buyo pele uyootambulwa myoyo yoonse kakubaanga ncintu camasimpe.
Ciyoocitika camamanino, nkubeja kutaambiki, Saatani lwakwe uyoolibonya akulicengeezya kuba Kristu. Cikombelo cakali kulangila Mufutuli kuti akasike kwaciindi cilamfu akuzuzika bulangizi bwaco. Lino mubeji mupati uyoolibonya akubaanga ngu Kristu wazyokela. Mumasena manjaanji atalaa nyika, Saatani uyoobonwa akataa bantu kabekema amumuni uutowa mumeso, alimwi konzyana abupanduludwe Mwanaa Yahuwah mubbuku lya Johani lya Ciyubunuzyo 1:13-14, Unoomweka kwiinda cintu cili coonse ncobataninga bwene bantu baansi mumeso aabo. Kuyoomvwika muluwo nkoboompolola bamwi kuti: "Nguuno wasika Kristu! Nguuno wasika Kristu!" Bantu bayoolikotama kunembo lyakwe kabayandisya kumujatilila, kumwi walo kaimikizya maanza akwe akubaleleka aabo bali kunembo lyakwe, munzila mbweenya [Yahushua] mbwaakaleleka basikwiiya Bakwe eelyo naakacili anyika. Ijwi lyakwe kalili lyuumuzi, litayobeki, pele kalimvwika kabotu.4
Nzila Mbobayoocengwa
Muntu takonzyi kwiide kusiya buumi mbwakkala abuzuba, eelyo naliibide kulicitila nzyayanda, mpeenya aawo akukotamina ansi akukomba Saatani mbuli kuti ukomba Kristu/Messiah/Mahdi/Maitreya/Kalki, pe. Kuli ntaamu zyeelede kubwezegwa asyoontosyoonto. Saatani nguuyendelezya bupaizi bwaanyika boonse, aboobo ngowali mulimo wakwe wakubambila mizeezo yabantu kuti izyibile kubaa bulangizi bwalweeno oolo ndwababambilide kubatondezya. Ooyu mulimo utalikila ansi kapati akuyaa kunungilila kusikila atala aawo mpakkede lwakwe Saatani akweendelezya makanze akweena bantu.
"Banjibanji bayooboola muzina Lyangu, kabaamba kuti 'Ndime Uunanikidwe;' alimwi bayoocenga banjaanji."

(Mateyo 24:5)

Bantu balaunka kuzikombelo zyabo kubasololi babo kuti bakapegwe malailile muzintu nzyobeelede kusyoma. Aaba basololi, abalo, babuzyilila baabo bali atala lyabo bapatipati kuti babaambile bwakweendelezya cikombelo. Eelyo kanoomanide koongelezya madaimona (kaali siside muciwa caziseese zizwa mumulengalenga mbuli butondezyegwa muzipekupeku mazubaano) akupangana cizuminano caluumuno angawo mumweembo wa maawe mutaanzi, Poopo uyoobaa mpuwo mpati atalaa nyika mubupaizi bwiindene yindene. Walo uyooba musololi wabupaizi buswaangene atalaa nyika. Aboobo, unikugaminide kweendelezyegwa a Saatani lwakwe. Aboobo, eelyo Saatani aakulibonya mbuli muciimo ca Kristu, poopo uyoomutambula akusolweda boonse kumukotamina akumukomba mbuli Mufutuli, wazyokela ciindi cabili.
Eeci ciyooyambukila kuya ansi, bapaizi bazikombelo zinjaanji zimwi abalo bayootobela mukonzyanyo ngwayoobatondezya poopo. Zikombelo zya orthodoxi (mubwini eezyo nzikombelo zya Katolika azyalo) ziyokwaambilwa abapaizi bazyo kuti ooyo uyoolibonya ngu Kristu ncobeni, baJuuda bayoosekelela kutambula Messiah wabo. Ba Mozilemu bayoopa kulumabizya kuli Allah nkaambo kakubatumina Yooyo Wakasyomezyedwe. Ba Buddhi bayoomutambula abalo mbuli Maitreya alimwi ba Hindu bayoomutambula mbuli Kalki wakasyomeyegwa. Bana Kristu bacikombelo cili coonse bayoosyomezyegwa abasololi babo kuti ooyo mubotu boobo ngobabwene ameso aabo, uukonzyanisya a Yahushua waambilizyigwa mu Ciyubunuzyo, ngo Mufutuli ooyo wakali kulindilwa nyika yoonse.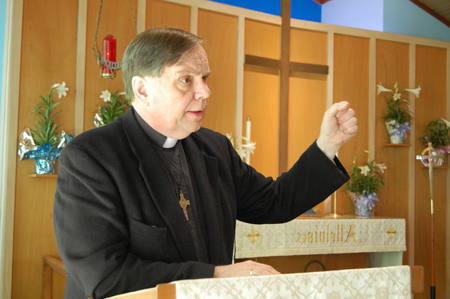 Banamaleya bayooingaila kuyandaula kulaililwa kuzwa kubasololi bapati babupaizi aabo bayoozumina kuti eeco ciyoolibonya kacibekema kumweka kuti ngo Mufutuli, Mwiyi, ngu Messiah,Nguusyomezyedwe wakali kulangilwa kwaciindi cilamfu. Walo ngo Kristu, mbobayoozumanana kwaamba oobo. Balikke aabo bakali basicikolo basongo ba Mangwalo bankutwe alimwi basongo, aabo bakatambula kuyandisya kasimpe mbabayookwabililwa kuzwa kulweeno lupati boobo luyoogwitizya nyika yoonse akwiitola buzike.
Banamaleya bayooingaila kuyandaula kulaililwa kuzwa kubasololi bapati babupaizi aabo bayoozumina kuti eeco ciyoolibonya kacibekema kumweka kuti ngo Mufutuli, Mwiyi, ngu Messiah,Nguusyomezyedwe wakali kulangilwa kwaciindi cilamfu. Walo ngo Kristu, mbobayoozumanana kwaamba oobo. Kufumbwa lusyomo lutakazuminani aceeco nokuba zikombelo, ziyoofubaazyigwa kuti nkubula maanu aakumvwisya Mangwalo nokuba kwaalilwa kuteelela malembe aasetekene. In kayi nguni uunga wakazya ncabwene ameso aakwe kuti, ooyu ncobeni walibonya , ngonguwe Wakasyomezyedwe?
Alimwi eeco, ncecintu cigaminina bantu bokwa Yahuwah ncobeelede kulibambila kubona kacicitika.
Balikke aabo bakali basicikolo basongo ba Mangwalo bankutwe alimwi basongo, aabo bakatambula kuyandisya kasimpe mbabayookwabililwa kuzwa kulweeno lupati boobo luyoogwitizya nyika yoonse akwiitola buzike. Kwiinda mubumboni bwa Bbaibbele, aabo bayoolizyibila kuti ooyu tali Kristu pele mubeji wini uulisiside muciwa cakulipeekzya kuba Kristu. Kubantu boonse, umwi aumwi uyoosikilwa ciindi cakusunkwa. Hena lino bantu bokwa Yahuwah balisimpidwe akusiminina mujwi Lyakwe cakuti tabakaingaili kutobela ncobabona pele kaciteendelani a Mangwalo? Hena balo, muciindi camanyongwe eeco, bayoolamatila ku Bbaibbele alimwi Bbaibbele lilikke luzutu?5
Kamuzwa Muli Nguwe, Nobantu Bangu!
Mulwi wabupaizi bwamu Bbabbuloni azikombelo ziyiisya lwiiyo lutajanwi mu Bbaibbele, ncecibambila nyika yoonse kuti ikakombe Saatani caakusika ciindi eeco. Mulwi wababeji, kakuli Saatani atalaa boonse, alimwi kunsi lyakwe kakuli bapaizi bamunyika abamayi baluulwa kabatobela mumundando wababeji, mpooonya kakutobela bamayi, balongwenyina amuntu abamukwasyi wakwe, aaba mbabatii kasinikizye muntu uuli woonse akumutonkaizya kuti azumine cintu ciyoolibonya. Ooku kutonkaika muntu, kulesya kumwaya mulumbe wakasimpe, akuzuminizya kufumbwa cintu kakwiina kubuzyilila cintu ciyiisyigwa, mbobweende bwazikombelo zyamazubaano. Kufumbwa mboluyaa kwiindila kutambula muntu uuli woonse lusyomo, mbweenya akusinikizya mbokunooli kupati, kuti muntu atambule kakwiina kubuzya eeco basololi ncobayiisya.
Saatani takalibonyi kasamide zikobela zisubila aanga mbulowa kalaa meja amutwe pe. Walo uyoosobelela banamaleya mbweenya mbuli mbobalombozya kumubona akumulangila.
Nkakaambo aako lwiito ncoluboolela lwakuti : "Kamuzwa muli nguwe, Nobantu Bangu!" (Ciyubunuzyo 18:4, Geneva Bible, lyakalembwa mu 1599). Bantu basyomeka mumizeezo, bali masimpe mumyoyo yabo, beelede kuyaamuka akutijila limwi munzi wa Bbabbuloni kufumbwa musyobo mbuuboneka. Oolu ndweendo lwakweenda olikke, pele lwaangulula muntu kuzwa kukusinkizyigwa akutonkaikwa kuti anjile mumundando wakulubizya akweendelana abaabo bali mumbungano zyamusyobo ooyo.
Mukaintu (Bbabbuloni) lya Ciyubunuzyo 17, upandululwa kuti " wakasamide zisani zyacisombo alimwi azisalala pyu, alimwi wakalisakatizya angolida, mabwe mayandisi alimwi angale, mpoonya mujanza lyakwe wakajisi nkomeki yangolida eeyo yakazwide zyintu zisesemya azyintu zisofweede zyabwaamu bwakwe. Eelyo ankumo yakwe kwakalembedwe zyina lyamaseseke lyakuti: "Maseseke, Bbabbuloni Mupati, nyina wabamakaintu bavwuule."Mushinshimi uya kumbele akwaamba kuti: "Mpoonya Ime ndakabona kuti mukaintu ooyo wakalikoledwe abulowa bwabasalali alimwi abulowa bwabakamboni ba Yahushua." Bbabbuloni uyungizya kwaambwa kuti "munzi mupati, ooyo uulela atalaa bamwi baanyika." Ciyubunuzyo 17:4-6, 18. Eezyo nguzu zyamfulumende yabupaizi zyakali kulela atalaa bami bwakali bulelo bwa Loma. Musyobo wacisombo akusubula kuti pyu, golide amabwe mayandisi angale, nzintu zitondezya bweebesi akulikakatizya mubwami kwamusololi wamunzi wa Loma. Kunyina anguzu zimbi zinga zyaambwa kuti "zikoledwe bulowa bwabasaante" mbuli ceeco cikombelo cakalaa lunya lwamusyobo ooyo kujaya batobeli bokwa Kristu.6
Kakwiindide myaka yotatwe akwiinda akati omwe kuzwa ciindi camwaambo wacisambomwe maawe mutaanzi, maawe wabili uyoosika atalaa nyika. IBbaibbele lyaambilizya kuti kuyoofwa cibeela comwe muli zyotatwe camukowa bantu muciindi citaambiki eeco. Yahuwah, mu Luyando aluzyalo Lwakwe, takalekeli Saatani kujaya maumi aabantu banji boobo kabataninga akumvwa akulisalila lwiito lwa lufutuko. Mbuli tusimpe twa Kujulu mbotuyaa kuyungizya kumvwugwa atalaa nyika, akwalo kuyungizya kwa Saatani mukukakatila kucenga bantu banjaanji kuyooyindilizya. Aboobo, lucengo lucaalizya lwa Saatani, nkulicengeezya kuba Yahushua, alwalo luyoosikila mukaindi kasyoonto eelyo tusimpe twa Kujulu notuyoomwaika koonse koonse, kuzwa kugoko lyanyiika eeli kusikila kuli eeliya. Alimwi cinooli ciindi munsaa manyongwe aamweembo cisambomwe, maawe wabili.
Kupenzyelwa Kasimpe
Mbuli makunga aabantu baanyika nayootobela basololi babupaizi,a kuzumina kuti eeco ciyoolibonya ncamasimpe ncobeni, alimwi akukotamina kumbele lya Saatani, kuyooba kukakalilwa kuli baabo bayookaka kutobela. Kabunga kasyoonto kabaabo baiminina kasimpe, kabasinsa kulubila kwakukomba Saatani, bayootundululwa akulangana aalufu.
Kupenzyegwa kuli misyobo yiindene nkwakubamba milazyo eeyo iinooliko lyoonse Saatani naciliko alimwi buna Kristu nobucilaa nguzu. Kunyina muntu unga wabelekela [Yahuwah] kakwiina kunyemya baabo bali kulubazu lwanguzu zyamakunga aamusinze. Bangele basofweede bayoomulwana muntu ooyo, kabalibilika kuti ulabanyanga nyama yabo njibalijatila. Bantu basofweede, kabasinsigwa kwiinda mumukonzyanyo wamuntu ooyo bayoobungana antoomwe kabapingilila kumwaandaanya muntu ooyo kuzwa kuli [Yahuwah] kwiinda mukumoongelezya akumusunka. Eelyo zyoonse eezyo zyaakwaalilwa kumupindula muntu ooyo, mpoonya bayootalika kubelesya nguzu zyakumusinikizya kucengulula mizeezo yakwe.7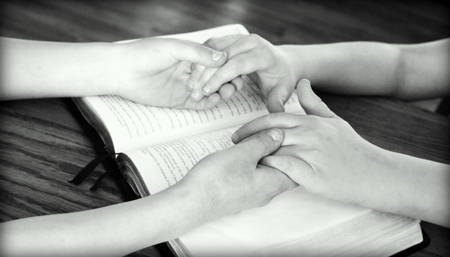 Eelyo zyoonse zyimwaambila balongwenyina bayandwa bakwe bamukwasyi nayoozyuuntuluzya, kucengelelwa akoongelezyegwa kwaakubula nguzu zyakucinca mizeezo yamuntu, mpoonya kuyootalika kusinikizya canguzu mukusoleka kunyauna basalali kuti bakatambule akuzumina kuti Saatani wakalibonya mbuli Mufutuli, ngo Jeesu [Yahushua]
Mujwi lyuubauba liteteete, walo [Saatani] uyoobaletela tusimpe tumw ntobazyi kale twakujulu, ooto Mufutuli ntwaakaambide basikwiiya kaindi; uyooponya baciswa, alimwi kacilipeekzya muciimo ca Kristu, uyootaminina kuti wakacinca buzuba bwa Nsabata kuya ku Nsondo, alimwi ulailila bantu boonse ciindi eeco kuti balemekezye buzuba oobo mbwaakaleleka. Walo uyoolailila kuti boonse aabo bazumanana kubamba buzuba bwa Nsabata bwaciloba, basampaula zina lyakwe nkaambo bakaka kuteelela bangele bakatuminwa kuli mbabo kababaletela mumuni akasimpe. Eeco ciyooba akataa zintu zinjaanji zyalweeno. Mbweenya mbuli bantu baku Samaliya mbubaacengedwe a Simon Magus, aalo makunga aabantu, kuzwa kubana kusikila kubapati, bayooswiilila akubikkila maanu malweza aayo nganikubaambila kuti: Eezyi "ninguzu zipati zyokwa Leza."8
Tacili cintu cikatazya kubona mbobayoocimwa baabo bacizumanana kukaka kukotamina kulubila kwa Saatani ooko. Mukuyandisya kusinikizya bamwi, nkaambo buyo kakuyoowa kuti, kuti bantu boonse batakaswaangani akumutambula Mufutuli / Messiah, Waasyomezyedwe, kuyoobula wakuvwuna nyika kuzwa kukwiinduluka kupenzyegwa ooko kwakali mumweembo wasanu, maawe mutaanzi, eelyo madaimona naakali kulwana nyika. Bantu banjaanji bayoojaigwa nkaambo kakukaka kwiilingana kutobela bamwi kutambula Saatani kuti ngo Jeesu [Yahushua]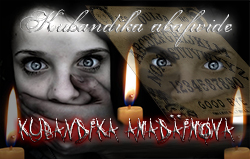 Kubandika abafwide:
Kubandika Amadaimona
Cintu ciyooyumya lweeno oolo, madaimona aanoolibonya, kaalipeekeyz akuba muciwa cabasololi baanyika bakafwa kaindi. Madaimona akyookonzyana abaapositolo bali kkumi, bashinshimi banjaanji, abamwi bamawisi balusyomo. Alimwi kunoonga abalo bantu balaa mali ampuwo aabo bakatalisya zikombelo zimwi, abalo bayookonzyanyigwa amadaimona kuti kulibonye aanga babuka kuzwa kubafu. Kuti Mohammed akaakubonwe aciindi eeco, mbangaye ba Mozilemu bayookaka kutambula Saatani kuti ngo Mahdi wakali kulangilwa kuboola? Hena inga mu Mormoni uyookaka kuti ooyo tali Jeesu kuti Joseph Smith akalibonya akumukulwaizya kutambula akumukotamina? Hena ba SDA bayooimikila nji mukasimpe kuti Ellen White akalibonye akubaambila kuti ooyo ncobeni ngo Mufutuli ngwaakabwene ziindi zinjaanji muzilengaano? Kuti akabaambile kuti nzyaakalembede zyakacincwa eelyo naakafwide, alimwi ooyo ngobabwene lino, kabekema amumuni uutanabwenwe, ngo Jeesu [Yahushua], nguni uuyoozumanana kwiimikila nji, mujwi lya Yahuwah lilikke akukazya ncabwene ameso aakwe mwini kuti taceendelene abwaamba Mangwalo?
Nkamu zyalumamba zyobile, ziyakwiimikila kazyaandeene alimwi kazyiimpene, ooku kwiimpana kunoolibnya caantangalala cakuti aabo bantu banji bayoozulwa ncobeni akusinswa mukasimpe, bayoozyokela kulubazu lokwa [Yahuwah] akusangana bantu babamba milawo yokwa Yahuwah. Elyo mulimo mupati ooyu waakumanizya kucitwa munkondo mpati, munsaa kumamanino kwini, bantu banji bayootolwa muntolongo, bamwi bayootija akuzwa mumadolopo, alimwi bamwi bayoojailwa kaambo ka [Yahushua] akwiiminina kasimpe. Bayooletwa kunembo lyabami abaleli, akunembo lyankuta, akulyaaangulula kuzwa kukutamikizyigwa akubejelezyegwa nkobayoosinswa, pele baya kwiimikila nji mbuli bbwe, kukwabilila mulawo, alimwi cisyomyo cabo cinooli cakuti, " Mbweenya mbuli mazuba aako mbwaanoobede, mbweenya anguzu zyako" Ciibalusyo 33:25. Webo tokasunkwi kwiinda ali ceeco ncokonzya kuzunda. [Yahushua] wakapenga kale zyoonse zintu eezyo akwiinda waawo. Kulailila kwini kokwa [Yahuwah] kweelede kuteelelwa, nkaambo [Yahuwah] wakatubelekela kale.9
Kiinoojedwe Ŋanda Yakazekelo
Kufumbwa buyo mweembo waciloba, maawe watatu waakutalika, kucinyina kuzekelwa mubusena busalalisya bwakujulu pe. Boonse aabo basalala abaluleme banookkede kabali mbweenya oobo, kakuli aabo bakazumanana mubuzangi bwakuzangila Julu bayoonjjilwa muya wa Saatani wakucimwa akupingilila cabujayi, uutanabwenwe atalaa nyika. Basofweede banoopenga mu mapenzi aali ciloba aacaalizya , bayooindila bujayi akucimwa nkamu yabacaalizi aabo baciimvwi kutobela kasimpe nkaambo banookazyanya akusinsa busofwaazi bwabo.
Kucimwa basyomeka bangaye kuyooya kumbele kusikila kukapegwe mulawo wakuti beelede kujayigwa boonse nkaambo kakuzumanana "kusampaula" Yahhuwah aMwanaakwe ooyo ngwaakatumina ciindi cabili. Saatani, awalo, unoozwide bujayi. Kuti nicali kukonzyeka, inga wabamwaila limwi boonse baluleme kuzwa atalaa nyika, nkaambo balamusinsa cibi cakwe akumusisulula bubeji bwakwe, eeco ncecilesya kuzwidilila. Walo uyoosungilizya banalumi abamakaintu balaa nguzu abweendelezi kuti babikke mulawo wakuti boonse aabo bakaka kukotama akukomba beelede kujailwa limwi.
Pele Yahuwah uyoobavwuna Bakwe. Boonse aabo babikkide lusyomo lwabo akusyoma mujwi lya Yahuwah,eelyo Mufutuli aakulobinya, bayoomucingauzya kabakkomene. Balo bakainda kabaimvwi nji mucimvwule calufu. Bakamuyanda alimwi abalo bakayandwa muluyando lukonzya buyo kuzyibwa amoyo wabulemu bwakujulu. Bayookkala muluumuno kabala kukkomana kuteeli akupoba buumi butamani Anguwe ngobakayanda.
Walo uyoomena lufu mukuzunda; alimwi Simalelo Yahuwah uyoopukuta misyozi kuzwa kumeso aabo; alimwi kutundululwa kwa bantu Bakwe, Walo uyookugwisya atalaa nyika: nkaambo mbwaamba oobo Yahuwah.
Alimwi mubuzuba oobo, kuyokwaambwa kuti, Amulange, ngooyu Eloah wesu; swebo twakamulindila, alimwi Walo uyootuvwuna: ooyu ngu Yahuwah; swebo twakamulindila, swebo tulamukkomanina akusekelela mufutuko Lwakwe. (Izaya 25:8-9)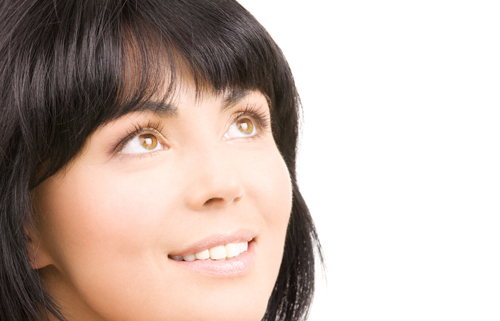 ---
4 Ellen G. White, The Great Controversy, p. 624.
9 The Ellen G. White 1888 Materials, p. 484.