Walo wakalibazyi kabotu-kabotu..
Wakalikumvwide kufubaazya kwakali mumajwi aabo. Wakalibamvwide mbubaali kuyaa kugwitila mucamba akuzula kucimwa mumyoyo yabo.
Wakalibabwene mbubakali kukakila caali kusyoma, akuzanga munzila yabucenjezu. Walo wakabazyiba cakumaninina ncobeni.
Walo wakabayaanya mpobaaimvwi cakugaminimlana akubaambila kuti:
"Nokuba kuti Ijulu anyika zikamane, pele majwi Aangu taakafwidilili pe. Amulange, ŋanda yenu, cisi cenu, abupaizi bwenu bwamucaalila kabutakwe cintu. Bwatakatwa. Bulisingidwe."
Nkabela Yahushua, Messiya uunanikidwe,wakacenguluka akuyaamuka kuzwa waawo.
Mpoonya wakaima kaindi kasyoonto buyo, misyozyi kaiibaiba mumeso Aakwe, wakalikunkumuna kasuko kumatende Aakwe.
Kalangene abukali bwabantu, kufubaazyigwa akucimwa kwabo,Yahushua walizyi zyintu zyini bama Juuda nzyobakali kulwanina Nguwe. Walo wakati, "Inywebo muli bana bauso dyabooli, alimwi nduunyaunya lwauso ndomucita. Walo wakali mujayi kuzwa kumatalikilo, alimwi taakali kweenda mukasimpe pe, nkaambo kunyina kasimpe kali muli nguwe. Kufumbwa naamba makani aakubeja, waamba cintu cijatikizya nguwe: nkaambo walo mubeji, alimwi ngowisi walweeno." (Johani 8:44, KJV)
Inywebo muli bana bauso, dyabooli. Kunyina pe majwi aainda kuyasa moyo, mbuli yaayo aakatungene mulongo kugaminina nkamu imwi, mbuli yeeyo yaambwa mu Mangwalo. Yahushua wakali kubayanda bana ba Isilayeli! Pele nkaambo kakuti Walo wakali kubayanda, ncenciceeco ncaatakali kubasulaika kakwiina kubacenjezya nkubaazyila, aceeco cakali mumyoyo yabo.
Kasimpe keni nkakuti, bana ba Isilayeli bakali kwiinda kusofwaala atalaa bantu basofweede boonse. Nkakaambo aaka Mufutuli ncaakatuminwa kuli mbabo! Kuti Mesiya naakatuminwa kubantu bamwi mucibaka cakutuminwa kubana ba Isilayeli, nibaamutambula akumusekela. Ziindi zinjaanji, Bbaibbele lililembedwe Mufutuli mbwaakatambulwa abaku Samaliya, baku Siliya, ba Giliki aba Loma. Naakamanizya kuliyubununa mulimo Wakwe ooyo ngwaakatuminwa anyika kuzyida kubana ba Isilayeli, Mangwalo alembedwe kaambo kayumya mate mukanwa kakuti: "Nizyaainda zintu zyoonse eezyi, Yahushua wakeendeenda mu Galilaya; nkaambo Walo taakali kuyanda kweenda akataa bama Juuda, nkaambo bakali kuyandaula nzila yakuti bamujaye." (Johani 7:1, KJV)
Aabo beni bakasalidwe kuti bamutambule Mesiya, mbeenya mbibaamukaka akuyandaula nzila yakuti bamujaye.
Kuzwa kuciindi ca Abrahamu, Saatani wakalizyi mukowa wabantu mwakali kuyoozyalilwa Munununi. Yahuwah wakasyomezya Abramu ooyo watakajisi amwana naba omwe kuti: "Muli nduwe mikwasyi anzubo zyaanyika zyoonse ziyoolelekwa." (Matalikilo 12:3, KJV) Eeci cakali kwaambilizya cigaminina kuboola kwa Yooyo Wakasyomezyegwa. Mbombubo, Saatani mbwaakatontomeka nkamu zyakwe zyabucenjezu amakanze aakwe kuti asofwaazye lunyungu lwa Abrahamu kwiinda mbulwaasofweede kale kuzwa kumuunda wa Edeni.
CIZYIBYO: Kunyina pe lunyungu nokuba musyobo wabantu uukonzya kululama kwiinda umwi pe, nkaambo kakuzyalwa mulunyungu lumwi. "Nkaambo boonse bakabisya alimwi bakawa kuzwa kubulemu bwa Yahuwah." (BaLoma 3:23) Alimwi kunyina pe musyobo wabantu uusofweede nkaambo buyo kakuba musyobo ooyo. Abalo baJuuda tabasiidwe kumbali pe, balisangene akataa misyobo yabantu yoonse mbweenya buyo. Kuli bantu babotu mumusyobo wabantu uuli woonse amubupaizi buli boonse; alimwi kuli bantu babyaabi mumusyobo wabantu uuli woonse amubupaizi buli boonse. Eeci cibalo cigaminina bama Juuda balisisikizya bamazubaano: ba Juuda bakamantene kuti badyaaminine nyika akwiinyonauna. Bamwi bamaJuuda bamazubaano, mbalunyngu lwa Abrahamu alimwi bamwi mbanzubo zyaba Hebulayo. Bamwi tabajanwi mulunyungu lwa Abrahamu pe, nokuba kuti balyaamba kuba baJuuda, alimwi mbabataanguna kufusa mabwe, kumwi kabatongooka kuti "nyika ilibasulaikide" kabayandisya buyo kuti baumuzye baabo basinkilila makanze aabo aamaseseke akweendelezya nyika yoonse.

Mbaani bama Juuda? Nkaambo nzi ncobasofweede boobu?
Mbaani bama Juuda? Ncinzi cini cibapa kuti "kabasofweede kwiinda boonse?"
Bama Juuda mazubaano mbaa:
Falisi
Ba Khazar
A Lunyungu lwa Simwaaba
Ba Falisi
Eelyo Yahushua naakali anyika, kunyina ayimwi nkamu yakali kudyaaminina akukazya Mufutuli mbuli bwakali kucita bafalisi, alimwi kunyina nkamu yakali kumufubaazya caantangalala nkaambo kakutatobela ziyanza atunsiyansiya twabantu twabo, kuupaupa ameso, amakanze aasisidwe mumizeezo yabo iisofweede. Bafalisi bakali kulimvwumbilila aciwa cabupaizi cikondelezya akweebeka, cakuti abalo basikwiiya bakali cengedwe ncobeni. Mufutuli nokuba boobo, Walo wakalizyibwene kale zyoonse zyisusi zyizwide busofwaazi eezyo zyakasisidwe kunsaa ciwa ceebeka boobo. Walo wakabaambila canguzu cigaminina kuti: "Maawe kuli ndinywe, nobalembi anobafalisi, noba sikuupaupa ameso! Nkaambo muli mbuli zyuumbwe zyitalibonyi, abalo beendeenda atalaa nzinzyo tabakubwne kuti bali atalaa zyuumbwe." (Luka 11:44, KJV)
Bama Juuda bamazubaano, mbamuuya, walunyungu lwa Bafalisi. Aaya taali maseseke pe. Bama Juuda lwabo beni balizyi kabotu makani aaya alimwi balazuminizya kuti:
Eelyo nilyaamanide kudilimunwa tempele (70 A.D.), ba Sadyusi abalo bakalobelela antoomwe, akusiila kubamba milazyo abweende bwaba Juuda mumaanza aaba Falisi. Kuzwa waawo, buumi bwa bamaJuuda bwakatalika kweendelezyegwa aba Falisi; musela woonse wabuJuuda wakabambululwa kuzwa mbuwaabede, akuzyolelwa kumizeezo yabu Falisi; alimwi lino bu Sanihedulini bwansiku, bwakatalika kulangwa munzila yaandeene. Zilengwa aziyanza zipya zyakaatula zilengwa zyabupaizi bwakaindi (Abot 1:1).Bufalisi bwakacengulula ciimo cabuJuuda, buumi amizeezo yabajuuda boonse bacizya kumbelaa myaka.1
Eeyo zintu nzyasyoma muntu, nzyezyibamba bulangizi bwakwe, mizeezo yakwe amicito yakwe. BaJuuda bamazubaano abalo bakayoyelwa muya ngweenya wakali mubu Falisi bwakaindi: muya wabu Falisi.
Ba Khazar
Bunji bwa bamaJuuda bamazubaano, mubwini, tabali balunyungu lwa Abrahamu. Pele mbanzubo zyaba Khazar, " mukowa wabantu baTurkic aabo bakazyila Akataa nyika ya Asia."2 Aaba bakali balunyungu lwiindene ncobeni, pele kanjaanji mbabamvwugwa kabalilauka kuti "balisulaikidwe akutundululwa amisyobo yabantu imwi" kufumbwa buyo kuti makanze aabo taazwidilila. Ooku kutongooka kwabo, ncecibelesyo caba Juuda aaba lyoonse. Nokuba kuti tiibakazyila kulunyungu lwa Abrahamu pele lyoonse bataminina kuti mbaJuuda.
Mu 1976, Harold Rosenthal, umwi muJuuda wakali mugwasyilizi wamusololi waku Amelika, Jacob Javits, wakakkala mubandi a Walter White, Jr., oomo mwaakabuzyilila makanaa luzubo lwaba Khazar alwabaabo bataminina kuti "mbaJuuda."
White wakati, "Kweendelanya akuvwuntauzya kwamuzyikolo zipati kwamazubaano, lunyungu lwenu taluli lwaba Isilayeli pele ndwaba Mongolia abaku Asia bazwa Kujwe lya Bukuwa a Kumbo lya Asia, aboobo, bazyali benu bakazwide kulaale aNyika Iisetekene – eeci citondezya kuti bantu balunyungu lwenu tabali bantu bakasalwa a Yahuwah pe."
"Tatukombeleli!" Rosenthal mbwaakaingula. "Hena kuli kaambo kuti zyintu zyili boobo?"
White wakavwiila kuti: "Twakayiisyigwa kubeja kupati kwamyaka minjaanji kuti bama Juuda mbantu Basalidwe bokwa Yahuwah, aboobo eeci ncintu ciimpene. Ncintu ciimpene kapati."
Rosenthal wakalibonyaanga wazingwa mizeezo kumwi kabuzya kuti, "Ncintu ciimpene kapati buti?"
White wakalizyi musela wakwe nkuwaali kuzyila aboobo wakalungulula twaambo toonse akutuleta antangalala: " Hena eeci tacitondezyi kuti bunji bwaba Juuda bamazubaano bazyila kunzubo zyaba Khazar. Bazyali benu kunyina pe nibakeendede munyika eeyo Kristu njaakeenda. Tiibakauzyi pe munzi wa Jelusalema anyika ya Palesitaini, aboobo mbubuti mbubaali kunga…"
Rosenthal wakamunjia kumulomo kumwi kawompolola kuti, "Ncinzi yebo ncozumanana boobo ciimpanya cintu eeci ono?"3
Eeci nceciimo cabaJuuda bamazubaano. (Rosenthal wakajaigwa munzila iitazyibidwe kabotu mumwezi ngweenya ooyo naakayubununa makani aaya.)
Benjamin H. Freedman, umwi muJuuda wampuwo ooyo wakabwene zyibi zyakacitwa abama Juuda bamazubaano, awalo wakasoleka kucenjezya bamwi eelyo naakati:
Kusanyangula kunjaanji akwalo kwakatondezya masimpe kuti aabo balyaamba kuba "baJuuda" kujwe lya Bukuwa, kunyina nokuba aciindi cili coonse mumusela wabo eelyo nobakali kunga balangwa cigaminina kuti mbalunyungu lwa "mikowa iili kkumi yakasweeka" mutwaano twa Bbaibbele. Aaba balyaamba kuti mbaJuuda kujwe lya Bukuwa, tabakonzyi pe kweendelanya amulawo kutondeka naba sikale omwe akati kabo ooyo wakalyatide tende munyika lya Palesitaini mumusela wa Bbaibbele. Kusanyangula kwabasicikolo kwakatondezya akuti aaba "baJuuda" bakujwe lya Bukuwa, kunyina pe anobakali ba "Semaiti", tabali ba Semaiti cino ciindi, alimwi kunyina nobanga bayooitwa kuti mbaa Semaiti mumyaka iicizya. Kuvwuntauzya kutontomene, kulakazya kusyoma kwabana Kristu ooko nkobaide kuzuminizya kakwiina kubuzyilila, kusyoma baaba "balyaamba kuba BaJuuda" kujwe lya Bukuwa kuti "Mbantu Basalidwe", ooku kusyoma nkwakulengelezya buyo nokuba kuti Bapaizi bana Kristu balayandisya kukukambauka muzikombelo zyabo.4
Ncintu cikondelezya kubona kuti, mbuli kasimpe kabaJuuda aabo bakazwa kuli ba Khazar mbokayaa kuzyibwa munyika yoonse, kuli kukakatila canguzu kapati akataa bamaJuuda kuti bavwunikile kasimpe aaka akukasya twaambo twamasimpe twamisela. Nokuba boobo, Eran Elhaik, umwi muna Isilayeli syaazyibwene walunyungu lwamikowa anzubo alimwi ngweenya kali sikuvwuntauzya waku Johns Hopkins University, waakaka canguzu ncobeni ooku kusoleka kucinca musela munzila eeyi.
Mukaambo kalembedwe kuti "The Missing Link of Jewish European Ancestry: Contrasting the Rhineland and the Khazarian Hypotheses," aako kakalembwa mu Nalupale [2012] mubbuku lyamutwe wakuti Genome Biology and Evolution, Elhaik wakaamba kuti wakatondezya kuti bulowa bwabaJuuda baAshkenazi buli mubbazu lyaba Caucasus — bbazu lyanyika lili akataa Bukuwa anyika ya Asia alimwi akataa lwizi Lusiya alwizi lwa Kasipiya — kutali Akataa Kujwe. Walo uya kumbele kuzubulula kuti, mbaluzubo lwaba Khazar, bantu ba Turkic aabo bakali kupona mucisi cimwi camusela waakatikati munyika ya Eurasia, alimwi aabo bakalongela Kujwe lya Bukuwa mumusela wakkumi ayibili amusela wakkumi ayitatu.5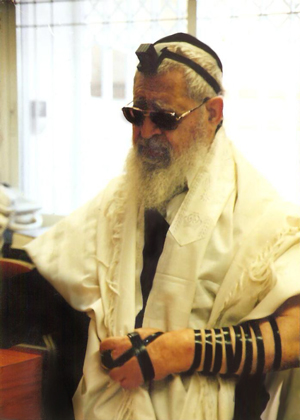 Mangwemba aamuna Israeli Musololi Rabbi Ovadia Yosef alatondezya ncinko, kulisumpula, akucimwa bantu bamisyobo imwi ooko bamaJuuda nkobajisi kulibaabo boonse batali baJuuda. Mumubandi wamakani aamilimo eeyo njobazumizyidwe kucita aabo batali bamaJuuda mu Nsabata, Yosef wakataminina kuti:
" Bana masi bakazyalilwa buyo kubelekela ndiswe. Kakwiina eeco, tabakwe busena atalaa nyika pe; pele buyo kubelekela Bantu bacisi ca Isilayeli. Nkaambo nzi ncobayandikila bantu banamasi? Balakonzya kubeleka, kulima akutebula. Swebo nkwiide kukkede buyo mbuli balemekwa katwiide kulya buyo. Kakunyina banamasi, inga twaba mbuli muntu mutuba buyo: Baleelede kufwa, pele Leza ulabapa buumi bulamfu. Nkaambo nzi ncocili boobo? Webo kweezyeezya mbocinga caba kuti mbongolo yamuntu umwi yafwa, tee kayi inga wasweekelwa nzila yakujana mpindu amali. Mbongolo ngomutwanga wamuntu ooyo. Ncencico eeci mutwanga ooyu ncalaa buumi bulamfu, nkutegwa amubelekele kabotu muJuuda ooyu."

http://www.jta.org/2010/10/18/news-opinion/israel-middle-east/sephardi-leader-yosef-non-jews-exist-to-serve-jews
Aciindi cimwi mumubandi wakwe Rosenthal wakalidunda kuti: ""Kusulaika ba Semaiti tacaambi kukazya Ba Semaiti.
Kunyina pe cintu camusyobo ooyo. Aaka nkaambyo buyo nkotubelesya swebo tobaJuuda mukwaamba muntu wiingaila katazyi nkwagama ankwazyila, mbuli ndinywe, kufumbwa muntu ooyo uufubaazya bama Juuda. Tubelesya kaambo aaka mukwaamba baabo bayambukizya kutucimwa."
Incinko yabantu aaba balitaminina kuti balaa busena bwiindene bwakuba "Basale bokwa Yahuwah", ncintu cikopa mizeezo ncobeni. Bunji bwabo balizyi kabotu kuti taakwe anobakazyila kulunyungu nokuba bulowa lwa Abrahamu, pele kufumbwa buyo kuti bazwidilila kubaa nguzu zyabweendelezi, tabakombeleki amakani aayo pe.
Lunyungu lwa Simwaaba
Bama Juuda mbaba lunyungu lwa Simwaaba. Yahushua Lwakwe wakabaita kuti: Inywebo nonzoka! Nobana ba Bacipile!" alimwi wakababuzya kuti , " "Mbubuti mbomuti kaleye kusinganyigwa kwa mulilo wa Gehena?" (Kolanga Mateyo 23:33.) "Lunyungu" lwabacipile naa cisasa. Mumajwi amwi ooku nkokwaambilizya, mukwasyi, luzubo, lwanzoka zilaantenda kapati. Balo mbaba "lunyungu lwa simwaaba" nkaambo kakuti bakamucisa kukasindi Mufutuli. Mukucita boobo, balo bakali kumvwana kujatana mumaanza kugwasya wisi wabo, Saatani.
Ootu twaambo tatweelede kunyandya muntu naba ni pe. Yahushua kunyina bumbi mbwaakali kunga wasalazya kasimpe kwiinda waawo. Walo wakabaambila cigaminina kuti: "Inywebo muli bana bauso dyabooli, alimwi nduunyaunya lwauso inywe ndomucita. Walo wakali mujayi kuzwa kumatalikilo, alimwi taakali kweendela mukasimpe pe, nkaambo kunyina kasimpe kaliko muli nguwe." (Johani 8:44, KJV) Ncenciceeco Taata Yahuwah ncaakatumina Mwanaakwe Muyandisi kuti akazyalwe kumukaintu muna Isilayeli: kutegwa akeenzye akunununa baabo balaansi kwiinda bantu boonse.
Aaka nkakaambo keni bama Juuda ncobafubaazyila banamasi boonse. Rosenthal wakati: "Inywe andiswe tuliimpene kapati. Inywe muli nyama yamusyobo uumbi. Inywe tamuli bamusyobo wesu pe. Taali maseseke kuti tatumulemeki nywebo, abaabo bamusyobo wenu.
Sikuvwuntauzya wakamubuzya kuti: "Hena yebo waamba buyo musyobo wesu swebo mbuli 'bana Kristu' tolikke na?"
Mukwiingula, Rosenthal wakati, "Nee, inywe nobana masi. Nyoonse nywebo ndendinywe basinkondonyina andiswe."
Kudyaaminina aKweendelezya Nyika Yoonse
Bama Juuda mazubaano mbabeendelezya nyika. Balayeendelezya cigaminina, akwiinyonauna, nokuba kwiisungilizya cakubembeleka mumbali, mumakwebo aamali, mulumamba, mulwiiyo lwazikolo zyaansi, mukuvwuntauzya kwazilengwa leza, mumfulumende, amutubunga twaandeene amfulumende, mumbunga zimwaya milumbe akumwaya zyakulikkomanisya , kwaamba buyo zintu zyongaye. Zyoonse eezyi balazyicita cakusisikizya munzila zyotatwe:
A) Israeli (a Mossadi wabo) ulasyaanikizya kufumbwa ncayanda kwiinda mukusungilizya lumamba lwaku Amelika oolo ndobakamantene limwi ;
B) BaJuuda basunga nkomo zyamali babelesya nguzu zyabo cakumaninina mukweendelezya Ciyobwedo Camali caku Amelika antoomwe alunyungu lwaba Rothschild.
C) Ba Zioni beendelezya bupaizi akusungulizya nokuba kukulwaizya zyintu zyakulikkomanisya.
Bomwe-bomwe alimwi boonse antoomwe, aaba mbabaJuuda bamazubaano. Mumajwi amwi, bamaJuuda baliswaangene mukutonkela kumbele makanze aabo aabusofwaazi kuti badyaaminine nyika akuyeendelezya cakumaninina. Bamwi inga kabali baluzubo lwaba Hebulayo; pele banjaanji tabali baluzubo oolo pe. Pele boonse baliswaangene mukutandila kubaa nguzu akulisumpula
Bama Juuda bamazubaano mbamambi bali kunze lyazintu zipati zicitika munyika mukukakatila kulela atalaa bamasi boonse. Mumakanze aaya, bajisi busena bubotu bwamaseseke: muzeezo wamuntu mutuba tuukonzyi kujata bupati bwakusofwaala ooko nkobapingilide kale kucita alimwi oomo bamaJuuda aaba mojisi mulimo akutola cibeela abalo. Kupa buyo mikonzyanyo yongaye, kutegwa batonkele kumbele makanze aabo, bamaJuuda bakatalisya kulwana kwamapolitikisi (Bolsheviki) mucisi ca Russia6 antoomwe a Nkondo Yanyika Yoonse Ntaanzi a Nkondo Yanyika Yoonse Yabili7, oomo mubakaliyandila kwaaba bantu babo beni. Eeci cakabapa kuti batabaa mulandu kwalyoonse, kabaamba kuti: "Citakabi oobo alimwi", nkokwaamba kuti "Takukabi kabili oobo alimwi."
Crypto: camaseseke, cisisidwe naa civwumbilidwe. Muntu uusisikizya kutabilila nokuba kutobela nkamu imwi, nokuba lusyomyo lumwi.
(http://www.thefreedictionary.com/crypto-)
Eeci inga caba cintu cizwisya moyo kuli baabo bakayiisyigwa kuti zyuulunzuma zyili cisambomwe zya bama Juuda8 bakasweekelwa maumi aabo munkondo mpati mbuli bwakapandulula Rosenthal walo naakaamba kuti:
Swebo lyoonse twakalilibambide kwaaba zyuulu zyongaye zyabaJuuda kutegwa tubaa bweendelezi atalaa nyika eeyi. Ooyo muulo musyoonto alimwi kunyina cilubide acintu eeco pe. … Lino mulizyi kale nyoonse kuti inga twatalika kuseka kaano kabaJuuda bakajaigwa bali zyuulunzuma zili cisambomwe mbweenya buyo mbotugwagwamuka kuseka kaano kakuti Kristu wakali muJuuda akaano ka Bantu bokwa Leza Basalidwe. Eeci ncecitondezya kuti swebo tulikamantene kwiinda bamwi boonse munyika yoonse. Bama Juuda baliswaangene abamaJuuda mbobataninga bonana limwi nokuba kumvwa kuti nkobali.
"Kuzwa ciindi cino kuya kumbele kunyina muJuuda, nokuba kuti ulaa zina lyamusyobo uuli buti, weelede kulekelwa kuti acaale kacikkede aano kakwiina cizumizyo cangu cilembedwe. Ime kunyina cuuka ncendizyi eeco ciinda kupenzya mucisi cino kwiinda musyobo walunyungu oolu, ooyu wakacetaazya bantu kwiinda mukupelengusya, kusinsa mpindu akukweletesya mali, akucita milandu eeyo muntu uulemekwa njanga wasulaika. Aboobo beelede kugwisyilwa limwi akusiilwa anze lyakokuno kusikila mbocikonzyeka kucitigwa eeco."
(Maria Thérèsa, Arch Duchess of Austria, Holy Roman Empress, and Queen of Hungary and Bohemia, 1717-1780)
Kwiinda mukweendelezya makwebo aamali azikolo, bamaJuuda bamazubaano bakasikila mpobakonzya kucengulula mizeezo yazyuulunzuma zyabantu. Mbuli mbwaakalidunda Rosenthal mukwaamba kuti:
Kwiinda mukunyonauna nzila zyakubamba nkomo zyamali azikolo zyoonse, baJuuda bamazubaano bakakonzya kweendelezya atalaa mali woonse. Kwiinda mucintu eeco, swebo twakamaninizya tolikke kweendelezya mpindu yakubamba zipekupeku, nzila zyakumwaya milumbe, anzila zyakumwaya zipekupeku. Mpindu zyakulemba akusimba mapepa, mabbuku, azimwi zinjaanji zilembwa ciindi aciindi, zyili kale mumaanza eesu.
Mucelo ulaa mpindu wabuvwubi kapati wakatusikila aakale eelyo nitwaatalika kusimba mabbuku aazikolo. Kwiinda mucibelesyo eeci swebo twakatalika kucengulula akutozya mizeezo yabantu kuti yeendelane amakanze eesu woonse. Bantu ningulube zifubafuba buyo zikwiizyanya akoompolola kufumbwa nyimbo nzotubapa, kufumbwa naa kacili kasimpe nokuba lweeno.
Pele nzila yiinda kubelekela kabotu bamaJuuda bamazubaano njakusungilizya mizeezo yabantu akubamba milawo kutegwa balo bakonzye kuzwidilila nzyobakanzide mbuli mbokulibonya mubweendelezi bwabupaizi.
Kunjilauka Buna Kristu
Kwiinda mukweendelezya bupaizi, twakakonzya kweendelezya cakumaninina mukowa wabantu, mfulumende zyabantu amakwebo aabo. Kunyina mulawo uupegwa pele buyo ooyo wakazyila muzikombelo nzyotweendelezya kale.
Umwi mukonzyanyo ngwakweelanya misyobo yoonse yabantu, ooyo wakaletelezya kusanganya luzubo akupa kuti bantu boonse babe babulowa busangene. Bapaizi bazilaika bakambaukila basicikombelo babo kuti swebo tuli bantu baandeene, bantu basalidwe, kakuli mbeenya aaba mbabakambauka akuti misyobo yabantu yoonse ilikonzyene.9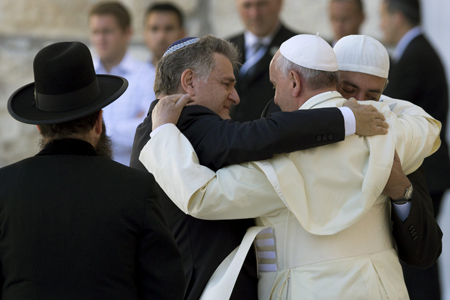 Pope Francis kakumbata bama Juuda aba Mozilemu mulweendo lwakwe mumwezi wa Kaanda Kaniini mu 2014 ku Israel.
Image credit: http://www.dailymail.co.uk/news/article-2639420/Pope-Francis-bows-head-prayer-Western-Wall-leaving-note-calling-peace-Christians-Muslims-Jews.html
BuJuuda ncecisyiko ooko kwakamenena akuzyila bupaizi bwa Izilamu abuna Kristu. Zimwi zilembedwe zyaamba kuti bamaJuuda mbabakali kumbele mukupindaula akusofwaazya buna Kristu kuti bube Bukatolika bwa Cikombelo ca Katolika 10 alimwi, kwiinda mu cikombelo ca Katolika bakaanza bupaizi bwa Izilamu. Mwiyi Abe Finkelstein, mumubandi ngwaakakkede antoomwe a Mweembezi James Wickstrom, wakazumina kuti: "Swebo ndiswe twakalenga mbungano ya Jeesu."11 BamaJuuda bakusisikizya basunu bakanjilauka ncobeni mucikombelo cili coonse cili mubuna Kristu amuzikolo zyabasimilimo bana Kristu kwiinda mukubasomba cintu comwe ncobayandisya mbuli mucelo ulweela: kubaa busazinyinaoobo mbobalikankaizya aluzyibo lwacisyiko camiyanda yabuna Kristu eeyo iizyila kuba Hebulayo.
Bupaizi, abwalo, bweelede kuyiisyigwa, nkabela kwiinda munzila eeyi swebo twakabelekesya canguzu zyoonse. Katweendelezya mpindu yakusimba mabbuku aazikolo anzila zyakumwaya milumbe, swebo twakalibikka akulisumpula atala kuti ndendiswe tulaanguzu atalaa bupaizi.
Bunji bwabamayi besu, lino balupatipati balajanwa muzikolo zyesu zya buna Kristu. Swebo twakaankamana akufubaala kwa bana Kristu ncobeni mbuli kooku kwakutambula ziiyo zyesu kabazyilanganya kuti nzyizyabo beni akuzyisumpula.
BuJuuda teesyi kuyiisya buyo mu sinagogwe, pele ndwiiyo lwini lwa "Cikombelo cabuna Kristu" cili coonse mucisi ca Amelika.Kwiinda mumilumbe yesu njotumwaila bana maleya, Cikombelo cakaba cimwi cintu citutabilila mumulimo wesu. Aboobo eeci ncecaatupa kuti tubaa busena bwaandeene mumukowa wabantu, kabasyoma kubeja kwesu kuti swebo tuli 'bantu basalidwe' alimwi kuti balo mbana masi.12
Aboobo bamaJuuda bongaye buyo mbabeendelezya zyuulunzuma zyabantu kwiinda buyo mukucengulula lusyomo lwabo. Bana Kristu bamazubaano balanga kuli baJuuda kuti babape twaambo tubakulwaizya mulusyomo lwabo. Batobela nzila, ziyanza azilengwa zyaba Falisi kutegwa 'babotye' bupaizi bwabo. Bamwi baya kumbele akusama tusoti naa tukwepesi twaamutwe nkaambo buyo kakuti bamaJuuda abalo basama tusoti ooto, alimwi bakayiisyigwa akuti kabasyoma kuti baJuuda "mbabantu basalidwe bokwa Leza." Ziiyo zyabuna Kristu muzikolo, azyalo zyakaanzwa abama Juuda kutegwa kazyeendelana amakanze aabo aakuslisumpula akwaatonkela kumbele!
BaJuuda balisisikizya balabeja kapati akupindaula tusimpe twamisela kutegwa zintu zyoonse zyeendelane amakanze aabo.
"Swebo tweelede kubatandila limwi bama Alabbu akubabwezela masena aabo." (David Ben-Gurion, 1937.)
"Swebo tweelede kucita kufumbwa cikonzyeka kutegwa tulomye kucita kuti (baku Palesitatini) batakazyokeli…Bacembeede bakafwe alimwi bacece bakalubile lyo." (David Ben-Gurion, kasyomezya ba Zioninyina kuti baku Palesitaini tabakazyokeli kumaanda aabo, July 18, 1948, cakalembululwa mubbuku lya Michael Bar Zahor lyamutwe wakuti Ben-Gurion: The Armed Prophet, p.157.)
"Mbubuti mbotunga twajokolosya nyika iikkedwe kale? Kunyina muntu wakupilusya kunyika eeyo." (Golda Meir, March 8, 1969.)
"Kunyina cintu ciitwa kuti ba Palesitaini; taakwe anibakaliko mubuumi oobu pe." (Golda Meir, June 15, 1969.)

Masinka mulomo akucengelela Kusetekene
Luzubo lwabaJuuda lwakalizyibidwe lyoonse kuti balayandisya kucengelela bantu bamwi kapati aabo bali mumapenzi akujana buvwubi kwiinda munzila eeyi. Eeci cakazyibwa amusololi waku Australia, William M. Hughes. Taakakondedwe eelyo naakali kwaamba ntenda yakatalika kulibonya mucisi ca Australia nkaambo kamisyobo yamakwebo aaba Juuda, eelyo naakaamba kuti: "Ba Montefiore batunyangilila cisi cesu ca Australia kuti cibe cabo, alimwi kunyina musena wagolide nokuba cimpati cambelele kuzwa ku Tasmania kusikila ku New South Wales eeco citababbadeli mali manji aamutelo. Balo mbabeni balaa nyika yakumusansa eeyi. Nimpindu nzi njotunga twajana kuti cisi cesu kacili civwubi, kuti buvwubi oobo kabuli mumaanza aabaJuuda baku German?"13
Henry H. Beamish, ooyo wakatongookwa kapati nkaambo "kakusulaika bamaJuuda", walo wakati:
Nkondo yama Bbunu yakacitika myaka makumi otatwe aciloba yakainda…Banjaanji bakatongooka akusampaula cisi cilaanguzu kapati ca Britain mukusoleka kumwaya luzubo lwaba Bbunu. Pele nikwaavwuntauzyigwa, Ime ndakajana kuti migonti yagolide yoonse amigonti yamabwe aabalangala mayandisi yaku South Africa, yakali mumaanza aaba Juuda; Rothschild nguwaali kweendelezya golide; Samuels wakali kweendelezya nsiliva, Baum wakali kweendelezya migonti ayimwi, alimwi Moses wakali kweendelezya kufumbwa lubulo lwamisyobo imwi. Kufumbwa cintu ncobaguma bantu aaba, balacisofwaazya ncobeni cakumaninina kakwiina kulezya kucita boobo.14
"Kuli kale bweendelezi bomwe mumakwebo aamali bwa baJuuda balikke luzutu, kweendelezya makwebo mapati aamali… Cintu citakkazyiki moyo kwiinda zyoonse ncakuti, ooku kweendelezya kwamusyobo ooyu kuyaa kuyambukila mumbali mbuli nsiki naa bulwazi." (Hillaire Belloc, The Jews, p. 9.)
Yahushua wakuumbona muya wamusyobo ooyu alimwi wakapa kucenjezya kuti: "Kunyina muntu uukonzya kubelekela basimalelo bobile pe: nkaambo inga wasulaika omwe, akuyandisya umwi; nokuba kujatilila kuli omwe, akusulaika umwi. Webo tokonzyi kunyonena Yahuwah a mamoni [buvwubi]." (Mateyo 6:24, KJV)
Bama Juuda bamazubaano, bakazwidilila kulisumpula kuba "bantu basalidwe a Leza." Nguzu zyabo, kusungilizya, abuvwubi bwakubba bwakakomena kapati cakuti ooyu muzeezo wakuliyandisya wakabaa mpindu mpati kapati ncobeni. Balo bayiisya kuti kutegwa muntu atambule cileleko cokwa Yahuwah, bana Kristu beelede "kuleleka" cisi ca Isilayeli. Ooku kutaminina kwamusyobo ooyu kuyeeme acisyomyo eeco cakasyomezyegwa kuli Abrahamu cakuti: "Ime njoobaleleka aabo bakuleleka, alimwi njoosinganya aabo bakusinganya: alimwi muli nduwe yoonse mikwasyi yaanyika iyoolelekwa." (Matalikilo 12:3, KJV)
Oolu lusyomo lwa buunyu lwakatalikila akataa bama Juuda bakusisikizya bamazubaano aabo bakanjilauka muzikolo zya Bana Kristu, akusuwa bamayi abasololi bana Kristu aabo bayiisya lusyomo lwakubeja oolu kubatobeli babo. Makamu aabana Kristu banji lino asyoma kuti mulimo wabo ngwakutabilila akusumpula cisi ca Isilayeli. Kuli lwiito lumwaikide atalaa nyika lwakuti "Amwiimikile antoomwe acisi ca Isilayeli." Ooku kutabilila kuli munzila zyobile: 1) mucizuminano camapolitikisi camfulumende; 2) amumali.
CIZUMINANO CAMAPOLITIKISI MU MFULUMENDE: Bana Kristu balakulwaizyigwa kuti "Kamwiimikila antoomwe acisi Isilayeli kutegwa mutambule cileleko cokwa Yahuwah ." Ooku kusyoma boobu kuli mwaikide atalaa nyika cakuti, kuli milwi-milwi yabana Kristu aabo basyoma kuti kusumpuka kwacisi ca Amelika nokuba kuwida ansi mubuvwubi, ncintu cijatene akukulwaizya nokuba kukazya cisi ca Isilayeli amilazyo yaco munyika yoonse.
Cimwi cibelesyo camuluwo cijisi cibeela cakuti "Kobuzya Mwiyi wa Bbaibbele". Umwi muntu wakalembela kucibaka eeco akubuzya kuti: "Cisi cesu [Amelika] cakalilelekedwe nkaambo swebo twakali kukamantana abama Juuda acisi ca Isilayeli yoonse myaka njitwaakomena kusikila buzuba buno. Kuti swebo twabasinikizya lino kuti balekezye cibeela cipati canyika yabo kutegwa babaa luumuno alimwi katulibonyaanga tatucibatabilili, hena inga Leza watubeteka swebo antoomwe mbuli cisi mukucita boobo?"
Bwiinguzi mbwaakatambula bwakali bwakuti: "…Kuli baabo bakaswaanganya 'manyongwe aayo ngotwaapenzyegwa muzilengwa leza' myaka yaainda, aayo manyongwe akaboolela muziindi eelyo nitwakali kusinikizya cisi ca Isilayeli kuti cilekezye cibeela canyika yaco. Pele zyoonse eezi nzyobaajana taakwe nozyeendelana acintu nociba cili buti. Kukosozya kaambo, inga kwaba buyo kwakuti lubeta lwakatalika kale."15
MALI: " Leza uleleka baabo baleleka cisi ca Isilayeli, aboobo koleleka cisi ca Isilayeli kutegwa ayebo ulelekwe lwako," ngomulumbe wamazubaano. Mbungano zyamilimo zya buna Kristu zinjaanji zyakatontomana kubunganya mali aakutumina kucisi ca Isilayeli.
Bana Kristu balapa akupa ziindi zikubwene kwakkumi azipaizyo zyabo kuti "baleleke" bama Juuda nkaambo tabasyomi kuti bayoolelekwa kuti tiibacita boobo. Ooyu ngomulumbe wa banaKristu Basololi mbuli John Hagee.
Hagee waakaanza mbungano yabana Kristu Bakamantanina cisi ca Isilayeli (CUFI). CUFI nimbungano yiinda kukomena iigwasyilizya bana Isilayeli mucisi ca Amelika; ijisi batobeli bali zyuulunzuma zyobile azyuulu myaanda yosanwe. Makanze aabo nga "kuyiisya bana Kristu Bbaibbele abweende bwakulijata mukugwasyilizya cisi ca Isilayeli akubunganya lugwasyo lwabana Isilayeli mucisi coonse ca Amelika."16 Lyoonse balakkala miswaangano ciindi comwe amwaka ku Washington, D.C., eeyo miswaano njiipa kuti "batobeli bambungano ya CUFI bakonzye kubandika abasololi babo basalidwe kuti kabaiminina cisi ca Isilayeli."17
Mumuswangano umwi, Hagee wakasalazya akuyubununa makanze aakulisumpula aali kunzaa BuJuuda, akugwasyilizya cisi ca Isilayeli ooko kuli mubuna Kristu:
"Ime njoobaleleka aabo baleleka nduwe alimwi Ime njoosinganya aabo basinganya nduwe," mbwaakaamba Hagee, kainduluka kwaamba cilembedwe mubbuku lya Matalikilo. "Ooyo ngomulazyo ookwa Leza Kumasi aali anze lyacisi ca Isilayeli, alimwi tauninga cincide pe."18
Musololi weendelezya mbungano ya CUFI, David Brog, walo lwakwe muJuuda uupaila mbuli bamaJuuda. Brog wakaambila mulembi wamilumbe waku Washington Post kuti, bunji bwambunga zyabupaizi "zyilimvwa kubaa milandu mumusela wabuna Kristu uuno, alimwi Kujaigwa kwabana Isilayeli mbukwaacitika kakwiina bana Kristu bakanjila akati kuti balesyelele."
Kutwanga ooko kuli mukaambo kamusyobo ooyu, kakaambwa amu Juuda, ncintu cizambaila mizeezo eelyo kuti muntu waswaanganya eeco antoomwe atusimpe tutobela ansi lyawaawa:
"Eeyo nkondo iilengelezyedwe njamulimo wa kubamba mpuwo yabaJuuda munyika yoonse."
(General George Van Horn Mosely, "New York Tribune," March 29, 1939.)
Cililembedwe mumabbuku aamisela kuti bamaJuuda munyika yoonse mbibakatalisya nkondo yakulwana cisi ca Germany mu 1933, myaka minjaanji kiitaninga talika Nkondo ya Nyika Yoonse Yabili. (Langa kumamanino aakambo kacisambomwe.)


Aciindi eeco, pepa lyamilumbe lyaba Juuda, Natscha Retsch, lyakasimba kaambo aaka:

"Inkondo yakulwana cisi ca Germany iyoolwanwa abaJuuda bamikowa yoonse, miswaangano, amfulumende…amuJuuda uuli woonse. Aboobo nkondo yakulwana Germany iyoogwasyilizya kutonkela kumbele makanze eesu, aayo makanze aayandika kucitika buyo kuti cisi ca Germany camaninina kunyonyoonwa.

"Ntenda iili ku BaJuuda ili mubantu baku German boonse, acisi ca Germany coonse mbocizulwa abantu baco antoomwe. Tweelede kucipweteka kubula nguzu cakuti cibulile limwi ntenda kuli ndiswe kwalyoonse…Munkondo eeyi, swebo tobaJuuda tweelede kutola cibeela, anguzu zyesu zyoonse nzyotujisi."


BaJuuda ba Rothschild bakasangila mali aakupa kumabazu obile aankondo eeyo, akujana mpindu zyuulunzuma azyuulunzuma zyamali atalaa aabulowa bwakujaigwa kwabantu, akujana mpindu atalaa lufu lwakunyonyoonwa kwazyuulunzuma zyabantu.
Kutalikila mwaka wa 1934, muJuuda Emil Ludwig Cohn wakazuminizya kuti: "Hitler tayandi kulwana nkondo (tayandi nkondo), pele swebo tuyoomusinikizya, kutali mwaka uuno, pele linolino."19 Niyakasikila mpiilulide nkondo, Mwiyi Felix Mendlesohn wakaamba kuti: "Nkondo Yabili ya Nyika ilwanina amakani aakukwabilila musemo wabupaizi bwa baJuuda."20
Hitler lwakwe wakaamba aakale kuti:
Tacili masimpe kuti Ime nokuba muntu umwi muno mucisi ca Germany kuti twakalikuyanda nkondo mu 1939. Yakasungilizyigwa akutalikwa buyo abasololi baanyika bamusyobo wabuJuuda nokuba babelekela musyobo wabuJuuda. Alimwi kunyina nokuba asyoonto kuti Ime niyakamanide kale Nkondo Ntaanzi ya Nyika Yoonse njitwakalwana kale, neekayandide kuti kucikabe nkondo yabili kulwana cisi ca England nokuba cisi ca Amelika.21
Pele aabo bakazunda munkondo eeyo mbabalemba mabbuku aamisela yankondo eeyo. Aboobo balemba zintu zyakubeja mumabbuku akuyiisya muzikolo, kujatikizya bweende bwankondo eezyo. Alimwi baJuuda baliimvwi mumbali kabasekelezya kufubaala kwabantu bamasi (goyimu) aabo mbobacimidwe aanga niŋombe zifubeede.
Bana Kristu mbamwi akata abantu bazilukide maanu atalaa nyika. Ncintu cili akataa mubukkale bwabo amubuumi bwabo, mubupaizi bwabo, kucitila zintu zibotu kuli bamwi, akusyomeka, kuleta bulemu mumicito yoonse, kulyaaba akaambo kabamwi nokuba mucibaka cabamwi. Eezyi nzyezyakali nguzu abubotu bwa Kristu alimwi ncecintu ncobakakatila kutobela boonse batobeli Bakwe bamasimpe.
BamaJuuda bamazubaano bakusisikizya, baliimpene kulaale mbuli kwiimpana syikati amasiku kuzwa kuciimo eeco. Balo kunyina pe ambobalimvwa pele nkufubaazya buyo bantu bamasi (goyimu). Aaron Cohen wakati: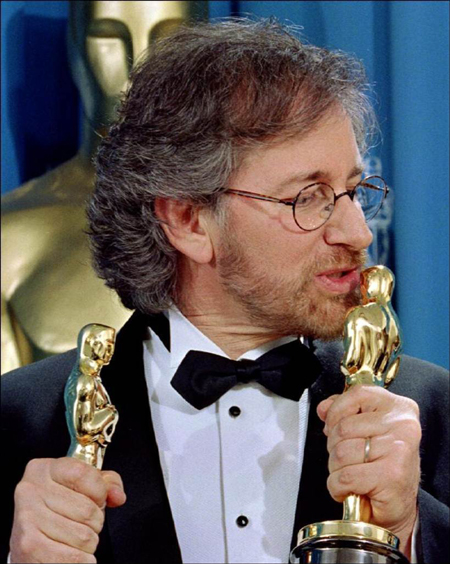 Steven Spielberg, antoomwe abamwi bama Juuda beendelezya ŋanda yazipekupeku Hollywood, mbabalaa mulandu wakubamba akupindaula lusyomo lwamizeezo yazyuulunzuma zyabantu kwiinda mukumwaya milumbe iipilingene azipekupeku. Image credit: http://images.indianexpress.com/2016/02/steven-spielberg.jpg?w=820?w=323
Bantu bamasi (batali baJuuda), naa ndaambe kuti ba (goyimu), kuzilaika akubula maanu kwabo, ncecintu cimwi muJuuda uuli woonse ncayelede kuyoowa.
Kufumbwa ooko bantu bamasi (goyimu) nkobaasowela zibi zyabo kutegwa bagame kutobela kuzintu zibotu zyamikowa yabo, misyobo, azisi, nkweenya ooko abalo bama Juuda bakapengesya kapati mumisela minjaanji, zimwi ziindi kanjaanji akutandwa kuzwa mumasena aayo… Aboobo ncibotu kuti kakuli kabeela kabantu bamasi bazilukide maanu keendelezyegwa kabotu anguzu.
Cilikke ciindi ---Ime ndaamba ciindi cilikke--- bantu bamasi nibakazumizyidwe kubaanga bazilukide maanu, ndilyeelyo nobalyaaba lwabo akwaaba lwaanguluko lwabo kuti bajanine bama Juuda nokuba cisi ca Isilayeli cintu cibotu. Inkondo yakalwana iitakwe mutwe mucisi ca Iraq (ankondo zicizya kumbelaa mazuba mizisi zya Syria a Iran), zyitondezya kuti ooku kubula maanu kwabantu bamasi aciindi cimwi nkokwakali kweendelezya zintu nzitwakali kuyanda aswebo, Alimwi eeci ncecintu citondezya mbobabulide maanu alimwi nkweenya ooko inga kwatujatila mulimo tobaJuuda. Alimwi inga nkweenya kulimvwa boobu ooku kwazumizya musyobo wakubula maanu wa bamasi abalo. Alimwi eeci ncecizumizya akuti ba (goyimu) bazilukide maanu kuti balitondezye kusyomeka ambobalimvwide kutubungabunga twabo oomo mobaswaanganina, nokuba kuti tusweekede buti, pele kabavwelanya azintu zyabuumi bwaanyika eezyo bamaJuuda nzyobabaletela muzintu zyakulikkomanisya. Red Summerstone (uuzyibidwe azina lyakuti Murray Rothstein), Michael Eisner a Spielberg.22
Miyanda yaCibi
Mbuli mbukwaambwa kale, cimwi cintu ncobayandisya bamaJuuda, ncakugwasyilizya makanze aabo kutegwa mizeezo yamuntu mutuba itakonzyi kumvwisya nokuba kuzyiba ncobeni busofwaazi mbobubede kulampa akukomena, oobo busofwaazi mbobacita kakwiina kweenkela. Pele ino nkukuli kuzyila busofwaazi bwamusyobo ooyu? Ncinzi ciletelezya cinyonyoono camusyobo ooyu?
"Bama Juuda bakalizyibidwe kwamisela minjaanji kuti kuti bana Kristu nibalizyi eeco cili mubbuku lya Talmudi, inga capa bana Kristu kukalala kutaambiki. Aboobo bama Juuda bakasisa bunji bwatwaambo twabo tusampaula Simalelo Yahushua nkaambo bantu banji tiibakali kwaambaula mulaka waci Hebulayo."
(https://www.youtube.com/watch?v=_7TrfD-qlRY)
Kunyina pe bupaizi bwaanyika bukonzya kukkalilila kakwiina kunjizyigwa lwiiyo lwabaJuuda. Eeci ncintu cibelekela cibotu acibi antoomwe. Buna Kristu inga kabutali buna Kristu kuti nikwanyina Bbaibbele. Bupaizi bwa Izilamu bulayandika kuti kakuli Koran. BuJuuda buyandika kubaa Talmudi. BaJuuda bamaseseke bamazubaano bakacita milandu iiteezyekwi, iisesemya ncobeni. Balabeja, balatyola zizuminano. Balabba, akutalisya nkondo, mbajayi kapati mukutandila kuti babe mbabo basumpukide akweendelezya nyika eeyi…alimwi zyoonse eezyi balizizumizyide "mumabbuku aabo aasetekene," bbuku litegwa Talmudi.
Kuleka buyo kuba bbuku lisetekene, bbuku lya Talmudi, ndibbuku lyamulindi uuzwide cinyonyoono, kugaminina kuzwa akataa mulilo uutamani. Aboobo ncintu cikankamanisya kuti kuli myeelwe yabana Kristu bayaa kucengulukila kuba Juuda kuti babagwasye mumakanaa moza, akutalika kutobela ziyanza azilegwa zyabu Juuda, kakubaanga nobatii kkomanisye Yahuwah.
Bamwi balakazya, kuti "Ndabaanzi Ime nkweti tobele bbuku lya Talmudi! Ime nditobela bbuku lya Torah! Pele ncobaalilwa kwiibaluka ncakuti, zilengwa aziyanza zyabaJuuda eezyo nzyobatobela kubaanga nzyilengwa zyabo, azyalo zyakazyila mubbuku lya Talmudi! Ibbuku lya Torah ndendilyo bamaJuuda ndyobaita kuti Mabbuku ookwa Mozesi, mabbuku mataanzi osanwe mu Bbaibbele lya bana Kristu. Ibbuku lya Talmudi lizyila kutwaano tulamfu twakwaana kumulomo buyo. Muciindi cokwa Yahushua, eeli bbuku lyakali kwiitwa kuti "tulengwa twabasikale naa bamatata."
Yahushua wakalilizyi bbuku lya Talmudi! Walo wakalizyibide zilengwa zyabamadaala alimwi Walo taakajisi mulimo azilengwa eezyi zyakabambwa abantu.
Mpoonya balembi aba Falisi aabo bakali kuzyila ku Jelusalema bakaboola kuli Yahushua, kumwi kabaamba kuti, "Nkaambo nzi basikwiiya Bako ncobatyolela mulawo watunsiyansiya twazilengwa zyabapati besu? Nkaambo tabasambi mumaanza aabo eelyo nobalya cinkwa naa mukamu."
Walo wakabaingula akubaambila kuti, "Nkaambo nzi nywebo ncomutyolela mulawo ookwa Yahuwah kwiinda muzilengwa zyenu? (Mateyo 15:1-3, NKJV)
"Cisi ca Isilayeli cilaanguzu zyakubeteka bamwi, pele ncobeni kunyina ulaa nguzu zyakubeteka bantu baJuuda nokuba cisi ca Isilayeli."

(Israeli Prime Minister Ariel Sharon, March 25, 2001, quoted in BBC News Online.)
Aabo balanganya zilengwa zyaba Juuda kuti basanganye "akubotya" ziyanza zyabupaizi bwabo, beelede kumvwisisya kuti eezyi ziyanza azilengwa nzyeenya eezyi, nzyenzyizyo Yahushua Mufutuli nzyaakasinganya naakali anyika. Mwiyi Louis Finklestein wakalizyibidwe kapati akulemekwa nkaambo kaluzyibo lwakwe. Walo wakali musololi mupati atalaa boonse mucikolo cabupaizi cabu Juuda caku Amelika. Walo wakali mulembi alakwe. Mubbuku ndyaakalemba lipandulula ba Falisi eelyo lyakatalika kubaa mpuwo mpati munyika, walo wakalemba zyitobela ansi aawa:
Bu Falisi bwakabapinduka kuba Bu Talmudi…[Pele] muya waba Failisi bansiku ucikkalilide kakwiina kucinca nokuba kusanduka asyoonto pe. Eelyo muJuuda … nabala bbuku lya Talmudi, walo wiinduluka buyo kubala makani aakukazya bululami aayo aakali kubelesyegwa muzikolo zyaku Palesitaini. . . . Muya waziiyo zyaba [Falisi] ucili muzumi alimwi ucibeleka. . . . Kuzwa ku Palesitaini kusikila ku Bbabbuloni; kuzwa ku Bbabbuloni kusikila Kunyika lya Afulika, Italy, Spain, France aGermany; kuzwa ku Poland, Russia, aKujwe lya Bukuwa, buFalisi bwansiku bwakaingaila akuyambulila zyisi eezyo zyoonse.23
Ziyanza azilengwa zya buJuuda tazyeelede kubaa busena mumyoyo yabantu, mumizeezo yabo amumicito yabaabo bana Kristu basyoma Bbaibbele. Yahushua awalo kunyina mumuni ngwaakabwene muziyanza azilengwa zyaba Falisi, eelyo naakakankamuka kuti:
Maawe kuli ndinywe, nobalembi anoba Falisi, nobasikuupaupa ameso! Nkaambo nywebo muli mbuli zyuumbwe zyituba, zyeebeka ncobeni kulangila anze, pele mukati kazyo zyizwide buyo mafuwa aabantu bafwide, atombe lyamusyobo uuli woonse. Nokuba boobo nywebo atala mulangikaanga mulaa bululami kubantu bamulanga, pele mukati mumyoyo yenu muzwide kuupaupa ameso abusofwaazi. (Mateyo 23:27-28, KJV)
Tacili ciyanza cabu Hebulayo cikumbatilwa aawa pe: nciyanza ca Bufalisi ciyaa kunjilauka akusofwaazya Buna Kristu kuya kumbele.
Ibbuku lya Talmudi lijana nguzu zyalyo kuzwa kuciyanza cazikolo zyansiku (nkokuti kuzwa kuli BaFalisi). Bamayi bazikolo eezyo, mu Bbabbuloni amu Palesitaini, bakali kulangwa kuti mbabaakona mulimo waba Saniheduluni. . . . Muciindi cino, bama Juuda tabajisi nguzu zipati zyeelene azyeezyo zyaba Sanihedulini bansiku nokuba zikolo zipati zyakatobela musyule lyawaawo. Aboobo, kufumbwa kaambo keelede kukosozyegwa aako kajatikizya bupaizi bwa baJuuda, keelede kuyaamina abbuku lya Talmudi kuti ngamalailile aamamanino alaanguzu kuyiisya zintu zyakainda.24
Mulembi muna Kristu, Texe Marrs, wakaamba kaambo katasyomeki aaka: "Kuli bama Juuda ba Messianic bamazubaano, aabo bayanda kubweza bbuku lya Talmudi akulipindula kuti libe lyabana Kristu. Mbubuti mbonga wacita malweza aamusyobo ooyo kubweza bbuku lisofweede akulibamba kuti libe lina Kristu? Zyoonse zyili mukati kabbuku eelyo zyakubejelezya Jeesu nkozyili mubbuku eelyo!25
Talmudi: Cifwanikiso ca Busofwaazi
Ncintu cicitika mumaanu aabuntu kuti kuti muntu walanga cintu cimwi, muntu ooyo ulakonzya kucinca. Bama Juuda bamazubaano, ncimbonimboni ca ceeco cili mubbuku lya Talmudi; alimwi ibbuku lya Talmudi ncifwanikiso cabusofwaazi.
Kunyina pe acintu cibasinkilila nokuba kubatyompya; [bama Juuda] balakkalilila munyika yoonse, mumisela yanyika yoonse, alimwi mikowa yabo lyoonse ilikamantene. Ibbuku lya Talmudi lyakabapa mbungano ilaa nguzu kapati cakuti kucinyina lusumpuko lwamazubaano lukonzya kucinca mbungano eeyo. Kucimwa kapati, kufumbwa cintu citali cabu Juuda ncecibasungilizya kuti kabalengelezya nkondo eeyo njobalwana Mukowa wa bana Kristu, ooyo mukowa uutaswaangene aboobo uutakonzyi kubalwana munguzu zyeleede.26
Kuli baabo bataninga balide bbuku lya Talmudi, inga calangikaanga eeci ncintu cinyonganya mizeezo. Talilembedwe munzila iisalala pe, mbuli mabbuku aa Mozesi. Pele, kulapegwa kaambo kalembedwe amwiyi umwi. Mpoonya, mizeezo ya Mwiyi muJuuda ooyu nokuba Mwiyi uulya, ilainduluka kulembululwa kaambo aako mumajwi aakwe. Kanjaanji, mizeezo ya Mwiyi umwi yiimpene asyoonto, ayalo ilasanganyigwa mukusandulula kaambo aako. Eeci, mubwini, nzyezyiyanza zyabapati zyakwaambilwa kumulomo mbozyilembedwe.
Pele, mbuli sikuvwuntauzya uulangisya aali kasimpe naciyaa kubala kuya kumbele, inga watalika kulibonena zintu ziyoosya akupyopyonganya mizeezo. Ibbuku lya Talmudi, lyakalembelwa kusoleka kutyola mulawo wabulemu, kumwi kabacisoleka kutaminina kuti beelede kutambula zipego zyakuteelela. Kuli mukonzyanyo wacintu eeci weebeka uujanwa muziiyo zyabbuku lya Talmudi waamba kuti, kuti muJuuda wasweekelwa cintu cakwe, eeco cintu cakwe ceelede kupilusyigwa. Nokuba boobo, kuti muntu uutali muJuuda wasweekelwa cintu cakwe, ooyo mu Juuda uunga wacijana cintu eeco, weelede kucisunga, caba cakwe:
MuJuuda ulakonzya kusunga cintu eeci ncaajana, cintu ca Akumu, nkaambo kulilembedwe kuti: Kojosyela basazinyoko eeco ncobasweekelwa [Ciibalusyo 22:3]. Nkaambo ooyo uupilusya cintu cakasweekede [kubantu batali baJuuda] ucita cinyonyoono ku Mulawo, nkaambo uyungizya nguzu zyabaabo batyola Mulawo. Ncintu cilumbaizyigwa, nokuba boobo, kupilusya cintu cakasweekede kuti…mukucita boobo, Bana Kristu kabatembaula bama Juuda akubalanganya kuti mbantu balemekwa. (Choschen Ham., 266,1)
"MuJuuda alikke luzutu nguulanganya musyobo ookwabo kuti ulisumpukide atalaa mikowa yoonse yaanyika, alimwi talangili kuti ukaswaangane amikowa yoonse imwi, pele kuti ukabaa nguzu atalaa mikowa imwi yoonse akusumpuka mubusololi bwa Mesiya waluzubo oolo."
(Goldwin Smith, Professor of Modern History, Oxford University, October, 1881.)
Yahushua wakayiisya kuti: "Zyoonse zyintu nzyobalijanina kuti bantu bakucitile, ayebo kobacitila mbweenya buyo: nkaambo ooyu ngomulawo abashinshimi." (Mateyo 7:12, KJV) Pele bama Juuda balakeeleba kampango aaka, nkaambo kweendelanya abbuku lya Talmudi, balikke bama Juuda mbabaitwa kuti mbantu. Aboobo, bantu banamasi tabali bantu, mbanyama; aboobo takuli kutyola mulawo ookwa Yahuwah kusunga nokuba kubabbida cintu bantu bana masi. "Nkaambo kulilembedwe kuti", mbolyaamba oobo Talmudi, " Nkabela inywe nombelele zyangu, mbelele zyamacezyelo aangu, muli bantu; nyolikke nywebo ndendinywe 'bantu'." (Baba Mezi'a 114b)27
Ibbuku lya Talmudi lilacita zintu zyotatwe azimwi
1) Lipa baJuuda kaambo kakulisumpula akubazumizya kucita milandu yabujayi yakucitila mukowa wabantu.
2) Lisebulula tusimpe ooto tujanwa mumabbuku ookwa Mozesi kubelesya zilengwa aziyanza zyaba Falisi.
3) Lisampaula Yahushua munzila iisesemya kapati njomutakonzyi kweezyeezya.
Ibbuku lya Talmudi lilazumizya kucita cinyonyoono
Zilengwa aziyanza zyaba Falisi, mbuli mbozyilembedwe mubbuku lya Talmudi, ngamalailile aapa kuti bamaJuuda bakusisikizya bamazubaano, bacite busofwaazi bwamusyobo uuli woonse. Kuyungizya waawo, libapa cizumizyo cakucita milandu, yakucitila bantu bana masi. Bana Kristu, kubagaminina, beelede kujailwa limwi.
Nkabela, aboobo, nkaambo lyoonse tacikonzyeki kujaya bana Kristu kuli koonse, ibbuku lya Talmudi lilailila kuti beelede kujaigwa munzila yakusisiskizya, mbuli: kubacisa munzila kufumbwa iikonzya kubajazya, kwiiinda mukubacesyela nguzu, akubagwasyilizya kubasolweda kuti baye kukulobelela. Kufumbwa nocikonzyeka muJuuda weelede kujaya bana Kristu alimwi weelede kucita oobo kakwiina luzyalo pe…
Mu Juuda ulilailidwe kuti atoneke bana Kristu kufumbwa nkwakonzya kugama, cakugaminina nokuba cakusisikizya kwiinda mukukaka kubagwasya, amukupalanganya makanze aabo aamayake; alimwi teelede kuvwuna muna Kristu ooyo uuli muntenda yalufu.28
Mubufwaafwi, tacikonzyeki kulembulula mulongo wazinyonyoono zyoonse zyili muziyanza zya buJuuda, mbuli mbozyilembedwe mubbuku lya Talmudi, eelyo libazumizya kucita milandu. Nokuba boobo, ooyu mulongo uutobela ansaawa, nkabeela kasyoonto buyo kakonzya kupa muzeezo wazintu zili mubbuku libyaabi eeli:
Bama Juuda balakonzya kubejela bantu bana masi: "Cilizumizyidwe kubejela ba Goi." (Babha Kama, 113b)


BamaJuuda balakonzya kulicengeezya kuba banaKristu kutegwa bakonzye kubacenga: "Kuti muJuuda kakonzya kubacenga [bakomba mituni] kwiinda mukulicengeezya kuba yooyo uukomba nyenyezi, ulakonzya kucita oobo." (Iore Dea, 157,2.Hagah)


Banamasi bacisidwe nobaba balicisa tabeelede kugwasyigwa: "Ba Akumu tabeelede kusilikwa, nokuba kuti kabalaa mali, pele buyo kuti eeco cabonekaanga inga caletelezya nkondo yakulwana ambabo." (Iore Dea, 158,1)



"Kuli kaambo kakujaila bana bavwanda [kulubazu lwabasinkondoma] nokuba kuti tabatyolede Milawo iili ciloba ya Noahide nkaambo kucili ntenda kumbelaa mazuba kuti bacinooliko, alimwi nkaambo kubwenwe kuti bayookomena akuba basofweede mbuli bazyali babo…. " (Rabbi Yitzhak Shapira, The Killing of Gentiles in War.)

Bana masi bali muntenda tabeelede kugwasyigwa, kapati kuti eeci kacibatola kulufu: "Utabafwidi nkumbu … Aboobo kuti webo wabona Akumu kali mumapenzi nokuba ntenda yakunyikila, utamugwasyi pe. Kuti kayanda kufwa, utamuvwuni kuzwa kulufu." (Hilkoth Akum, X,1)


BamaJuuda balakonzya kubeja kuti balivwune akusinganya bana Kristu : "Eelyo muJuuda a goi kuti baunka kunkuta, weelede kulekelela muJuuda, kuti kacikonzyeka, kweendelanya amulawo wa Isilayeli…Kuti kacitakonzyeki eeci, koya kumbele mukaambo kopelengusya cabucenjezu kuti utamikizye Goi, mbuli mbwalailila Mwiyi Ischmael …." (Babha Kama, 113a)

"Izina lya Leza talisampaulwi kuti kalitazyibidwe aba Goi aabo muJuuda mbaakacenga." (Babha Kama, 113a, marginal note.)
Ibbala lini libelesygwa kupandulula bantu bamasi, goimu/goyimu, ndibbala lyeelene mbuli matusi liiminina "cintu cili mbuli munyama wamusokwe." Mulawo ookwa Yahuwah mbuli mbuulembedwe mu milawo iili kkumi , nguuyendelezya muya wamuntu uuli woonse mbwayelede kupona. Pele bama Juuda basyoma kuti mulawo wabulemu ujatikizya mbabo balikke, nkaambo balo mbabantu balikke. Mbombubo bbuku lya Talmudi mbolibazumizya kucita cinyonyoono. Ncenciceeco, nokuba kuti mulawo ookwa Mozesi ulipede zisubulo zipati kumulandu wakujaya, ibbuku lya Talmudi lipindula mulawo ooyo. Ibbuku lya Talmudi lyaamba kuti, kuti muntu wamasi wajaya muJuuda, alakwe weelede kunjila lufu, pele kuti mu Juuda wajaya muntu muna masi, kunyina pe mulandu wakujaigwa. (Langa Tractate Sanhedrin, 57a.)
Ma, nobantu nkwiimpana nzi ooku aYooyo Mubombe Moyo ooyo wakaamba kuti: "Mwakamvwa kacaambwa kuti, Liso kuliso, lino kulino: Pele Ime ndimwaambila kuti, Inywe mutacegwi mubusofwaazi: pele kufumbwa ooyo uukusunta kusaya lyalulyo, komucengulwida asaya limwi alyalo." (Mateyo 5:38-39, KJV) Paulu, mbweenya awalo wakayiisya munzila eeyi: "Mutazundwi abusofwaazi, pele amuzunde cibi kwiinda mukucita zibotu." (BaLoma 12:21, NKJV)
Ibbuku lya Talmudi lisebulula kasimpe
Mubwini, kuzwangana kwa baJuuda mumakani aakusandulula tumpango twamulawo ookwa Yahuwah, ncecintu cisebulula kasimpe. Baminununa twaambo tutakwe amakani akusiya zintu zilubide citaambiki kazyiciliko mubbuku eelyo. Yahushua wakali cibwene eeci alimwi, mukuyoowa, walo wakati: "Inywebo nobasololi boofweede nomuminununa kauka pele mumena kkamela!" (Mateyo 23:24, KJV) Kumamanino, kufumbwa kabeela kakasimpe kalaminununwa akusiya buyo kulubila kakucizumanana.
BaJuuda lyoonse babikkila maanu kumaumi aaba Juuda kwiinda atalaa maumi aaba "goyimu".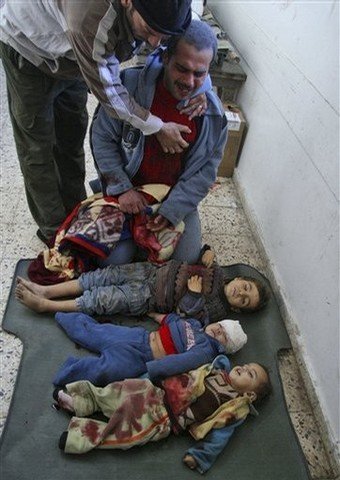 Mwaalumi muna Palesitaini woomoka bana bakwe bakafwa nkaambo bakajaigwa abama Isilayeli.
Image Credit: https://cintayati.wordpress.com/2014/07/08/israels-war-on-children-part-1-murdering-children-for-sport-the-jewish-holcaust-against-arab-children/

"Kufumbwa muntu uutila bulowa bwamuntu uutaluleme ilatambulika kuli Leza mbweenya mbuli yooyo uutuuzya cipaizyo kuli Leza." (Ialkut Simoni, 245c. n. 772)
"[Ba Palesitaini] beelede kusyodoolwa atalaa mabwe akufunzwidwa kubwaanda." (Israeli Prime Minister, Yitzhak Shamir, New York Times April 1, 1988.)
"[Ba Palesitaini mbanyama beendeenda amaulu obile]." (Israeli Prime Minister Menachem Begin, "Begin and the 'Beasts," New Statesman, June 25, 1982.)

Mukonzyanyo wacintu eeci, "mupailo" ooyo muJuuda uuli wonse ngwapaila Mubuzuba bwa Kunununwa. Kumizeezo ya muJuuda, eeci cipa kuti kabeena banamasi kakwiina kufwa bweemya kusikila buzuba bwa Kunununwa mumwaka uutobela. Mumubandi waapedwe kudolopo lya New York, mu 1961, Benjamin Freedman, ooyo muJuuda wakali kusyoma kuti eezyo ziyanza zyakali lubide, wakacenjezya baabo bakabungene kuswiilila muswaangano ooyo, kabaambila ziyanza zyakweena eezyo nzobakali kucita bamaJuudanyina alimwi anzila eeyo mbubakali kululamika lweeno oolo:
Hena mulizyi kuti mu Buzuba bwa Kunununwa oobo mbomuyeeya kuti bulisetekene kuli mbabo bamaJuuda, kuti mubuzuba oobo— ndakali umwi akati kabo ciindi coonse eeco! Ooku teesyi kuvwiya peepe. Ime nsyeeboola waano kuti ndizyootalike kwiide kubwa akusampaula bamwi. Ime ndaboolela kuti ndimwaambile masimpe. Eelyo, mu Buzuba bwa Kunununwa, kuti webo wanjila mu sinagogwe, mupailo wini ngotaanguna kubbatula mulomo, koimikide, alimwi ooyo mbwaanga ngomupailo ulikke uupailwa koimvwi, alimwi koinduluka mupailo ooyo ziindi zyotatwe, mupailo wiitwa kuti, Kol Nidre. Webo kwiinda mumupailo ooyo, unjila mucizuminano a Yahuwah Singuzyoonse cakuti kufumbwa cizuminano ncopanganya kuli Nguwe, icikonkezyo nokuba cisyomyo eeco ncopangana Alakwe mumyezi iitobela iili kkumi ayibili, cinoonyina nguzu alimwi tacibeleki. Cizuminano tacinooli cizuminano. Zyoonse zyipangano zyinoonyina nguzu nokuba kusyomezya, lyoonse uya kumbele. Kuyungizya waawo, alyalo bbuku lya Talmudi liyiisya kuti, webo toyelede kuluba kuti kufumbwa nopanganya cizuminano, cikonkezyo, nokuba cipangano, weelede kwiibaluka kuti mupailo Kol Nidre ooyo ngookapaila mu Buzuba bwa Kunununwa, ulakulesya kuzuzika cizuminano, cikonkezyo nokuba cipangano cako eeco ncookapangana a Yahuwah kuti ucizuzike.
Mukonzyanyo wacintu camusyobo ooyo ngooyu; eelyo Mwiyi Abe Finkelstein naakali mumubandi antoomwe a James Wickstrom . Finklestein wakalizuminide kuti ulabbadela mweelwe wamali kwiinda akati wakubbadelela mubandi ooyo, pele waakaka kucita boobo niwaaindide kale mubandi ciindi eeco. Umwi muJuuda Uulesya Kulwana wakatola lubazu lwa Finkelstein nkaambo ooyu mwiyi wakataminina kuti Finkelstein taangilidwe amulawo uuli woonse pe nkaambo wakapaila mupailo wacikonkezyo wa Kol Nidre. (Cipekupeku coonse eeci cilikabotu, pele aawo aatalikila cibeela naambaula Finklestein mpaamaminiti 32:54.)
Ibbuku lya Talmudi liya kumbele kuzumizya kubamba Nsabata mubuzuba bwa Mujibelo bwa kkalenda lina Gregory. Tractate Shabbat, caandaano 7, Mishna 1, lilembedwe kuti, kuti muntu kali munzila imwi "wasweeka mukutobelanya kubalila mazuba" akwaalilwa kujana Nsabata yamasimpe mpiisikila, coonse ncayelede kucita nkubamba buyo buzuba bomwe mumazuba aali ciloba.
Ncobeni eelyo Yahushua naakaamba kuti : "Maawe kuli ndinywe, nobalembi anoba Falisi, nobasikuupaupa ameso! Nkaambo nywebo mukobelela lwizi anyika kuti musandule muntu omwe buyo, nkabela mwamanizya kumusandula boobo, mumubamba kuti walo abe muntu weelela kunjila mulilo uutamani ziindi zyobilo kwiinda ndinywe lwenu." (Mateyo 23:15, KJV)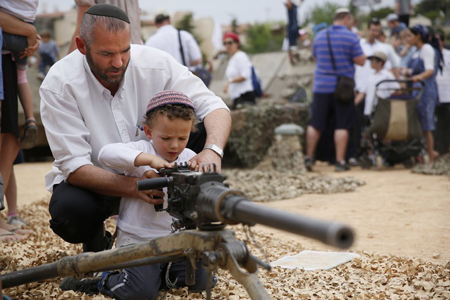 Mwaalumi muna Israeli amwanaakwe musankwa
Image credit: https://electronicintifada.net/blogs/ali-abunimah/disturbing-photos-show-militarization-israeli-children
Ibbuku lya Talmudi lyaamba kuti: "Kuti muntu muna masi wauma muJuuda, weelela kufwa, …Ooyo wuuma muna Isilayeli amweebo, uli mbuli yooyo wauma Bulemu Bwakujulu; nkaambo cililembedwe kuti, ooyo wuuma muntu [nkokiti muntu muna Isilayeli] ulwana Yooyo Uusetekene." (Tractate Sanhedrin, 58b)
Mubwini bamaJuuda tabayandide ncobeni kwaabanya kasimpe kubantu bamwi. Cakusaanguna ncakuti, kuti bantu bamwi nibalizyi masimpe aali muzyintu eezyo ba Juuda nzyobayiisya, alimwi anzila ziyanza azilengwa zyabo mbuzyaasofwaazya mulawo ookwa Yahuwah, bantu batali baJuuda inga basongwaalila kulubizya, kusofwaala akuunina kuli mubweende bwabaJuuda. Cabili ncakuti, tabayandi kwaabanya zyintu zyili mumabbuku aa Mozesi aatasofwaazyidwe (Torah) kubantu balaanze lyamusyobo wabo nkaambo banyonokela kuti lufutuko ndulwabo balikke luzutu.
Ibbuku lya Talmudi lilembwedwe kuti: "Muntu muna masi uutazyi leza, ooyo uubala mabbuku aa Mozesi (Torah) weelela kufwa, nkaambo kulilembedwe kuti, Mozesi wakalailila ndiswe mulawo wakukona; mulawo ooyu ncikono cesu, kutali cabo pe."29
Aabo balangila ku baJuuda kuti babagwasye kasimpe kamumoza kunyina pe nobayoojana kasimpe aako. Kaambo keni kataanzi ncokuli boobo nkakuti, balo tabajisi kasimpe aako kayandaulwa abantu banjaanji, pele buyo kufulaunga akubolyonga "muzilengwa aziyanza zyabamawisi"; kaambo kabili nkankuti, kufumbwa ncobajisi balabambilila kabotu-kabotu akucisisikizya ncobeni kuzwa kuli baabo batali bamaJuuda. Lyoonse eeyi njenzila yabamaJuuda, nkaambo bamaJuuda bakasungilizyigwa akujana nguzu kuzwa kumuya wa Saatani. Yahushua wakalibonena ncobeni cintu eeci eelyo walo naakaamba kuti "Maawe kuli ndinywe, nobalembi anoba Falisi, nobasikuupaupa ameso! Nkaambo nywebo mujalila bulelo bwakujulu kubantu boonse: nkaambo nywebo tamuyandi lwenu kunjila mukati, alimwi tamuyandi aabo bayanda kunjila mumo." (Matthew 23:13, KJV)
Ibbuku lya Talmudi lisampaula Yahushua
Kubija kwiinda cintu cili coonse, ibbuku lya Talmudi lilataminina akuyiisya, nzila eeyo mbolisampaula kulanganya Yahushua. Kweendelanya abbuku lya Talmudi eelyo, Yahushua wakali muzyaanyina uutakwe wisi. Banyina bakeena mwaalumi wabo, akucita buvwuule amwaalumi wamazyina aa Pandera/Panthera/Pantera/Pantiri. Kuli kaambo, mbolyaamba bbuku eeli, mukuyumya kwaamba kuti Yahushua wakali mwana wamusokwe: "Cimwi cintu cikasya kulanganya ciimo cakwe cisendekezya kuti walo takonzyi kukwatana amukaintu muJuuda alimwi akubaa bana baJuuda—nokuba kubunganya mbungano iitaminina kuti ngu "Isilayeli mupya.'"30
Izina lya wisi ookwa Yahushua njimwi nzila eeyo bamaJuuda njobabelesya yakusisa, kunonga akusampaula Mwanaa Yahuwah mubbuku lyabo lya Talmudi:
"Mwiyi Drach, ooyo wakasandukila ku Bukatolika, waamba kuti, ibbuku lya Talmudi lilaa "mulwi wa… zintu zivwundausya kumoyo zinjaanji, alimwi atalaa boobo, lilasampaula coonse cisetekene munzila iiyoosya kwiinda cintu cili alimwi ciyandisyigwa eeco bupaizi bwa Bana Kristu ncobuyandisya." (H. De Vries De Heekelingen, quoted in "Israël. Son Passé. Son Avenir.", April, 1937.)
Eeco ncotuswaanya waawa ncilengwa cabamayi baJuuda cakunonga bakomba mituni amazina aabulemu aabuna Kristu kwiinda mukwaapindaula akwaapilinganya caali, mbuli zina lya penei elah ("busyu bwa Yahuwah") balipindula kuti libe penei kelev ("busyu bwa mubwa"). Pele cintu cini ncakuti bacengulula mabala mapati aakalembedwe muci Giliki – kuleka buyoo kuti ncintu cilicitikila pele ncilengwa cabo cakubala mabala kutozya musyule…kwiinda mukupindula bbala lya parthenos kuti libe panteros, bamayi baJuuda tabaciti buyo ciyanza cakupindula mabala kuti abalwe kujokela kusyule pele, bacita masalamuzi aabulozi naa malweza aakusonda, nokuba kugwisya basangu nokuba masabe, "akupindula" kuzyalwa kwa Jeesu kuzwa kuli Maliya muumbulu watakalede amwaalumi, kuti ooko kuzyalwa kubaanga nkwa sikalumamba waku Loma wazina lya Panther. Kukazya kwa Maier kupati nkwakuti, ooku kupyopyonganya mazina munzila eeyi (nguni uunga wamvwisya cintu cipalangene mumusyobo ooyu) cilainda kudelela bamaJuuda abaabo babala ncobalemba.
Zyoonse nzyotuzyi lino eezyo zizwa kuli bamayi baJuuda abakomba mituni, zitondeka kukaambo kamakani aakazya mulumbe uuli mu Cizuminano Cipya—makani aayo ngakuti Miriam/Maliya wakali muvwuule alimwi mwanaakwe musankwa wakali mwana wamusokwe--- ooko nkokwakali kwiingula kwa baJuuda mukwiingula mubuzyo wabana Kristu wakuti, ino Jeesu wakazwa kubulemu buli buti.31
Nokuba boobo, masampu amatusi taasimpili buyo mpeenya aawo pe.
Ibbuku lya Talmud liyiisya kuti Jeesu Kristu wakali mwanaa wamusokwe alimwi wakamitwa muciindi mukaintu nali mucilengwa cabamakaintu; akuti walo wakalaa muya ookwa Esau; kuti wakali cifubafuba, uucengelela, uulendekezya; kuti wakakankaminwa aciciingano, akuzikkwa mumulilo uutamani akusumpulwa mbuli mutuni abatobeli bakwe kuzwa ciindi eeco.32
Ibbuku lya Talmud lilanganya Yahushua munzila zinjaanji ziindene akumwiita mazina manjaanji aayindene aakumusampaula akumutukila, aayo mazina ngozyibidwe ncobeni bama Juuda boonse kuti aambilizya Yahushua.
[Eeci] tacili cintu cipya mumalembe aabaJuuda alimwi cakacitilwa caali boobo kutegwa bana Kristu batakonzyi kulizyibila lwabo beni kweenwa kuli mumalembe aabaJuuda…Pele nkobali bamwi bamaJuuda beempwa kucinyonyoono eeci. Ngooyu mukonzyanyo, mubbuku lya Sepher Juchasin (9b): " Bamayi baJuuda lyoonse bakali kuunina ba Nazaleta [Bana Kristu] kwiinda mukubaambila kuti Jeesu ooyo bbuku lya Talmud ngolyaamba, teesyi Jeesu Kristu wabana Kristu pe. Balo balalizumizya kweena munzila yamusyobo ooyu kutegwa bajane luumuno"….33
Kulangikaanga kuli muya umwi uuzwa mumulindi uusiya ooyo wakabanjila bamayi baJuuda, akubakulwaizya mumizeezo yabo kusikila basika waawo mpobaungukide kwiinda boonse, nkaambo kweendelanya ambobaamba balo , Yahushua acecino ciindi ucili mumulilo uutamani, kasubulwa kuvwilima akubila akataa mazyu:
Walo [Onqelos] wakaunka akuyoogwisya Jeesu waku Nazaleta (Yeshu hanotzri)/ abasimilandu bamu Isilayeli (posheee Yisrael) kuzwa mucuumbwe cakwe / muzyuumbwe zyabo kwiinda mubulozi alimwi wakamubuzya/ wakababuzya kuti: Nguni wiinda kuba mupati munyika eeyo?
Walo / balo [Jeesu / basimilandu bamu Isilayeli] bakaingula kuti : Isilayeli ! [Onqelos:] Mbuti kayi nywebo kubasangana?
[Jeesu / babisyi bamu Isilayeli] bakavwiila kuti: Kobambilila buumi bwabo anzyobayanda , utasoli kubacisa. Kufumbwa ooyo uubagunta uli mbuli yooyo uugunta kalungu kaamoyo kokwa [Leza]!
"Kunyina cintu cakuti kuli bantu batalwani muciindi cankondo… Maumi aabantu bali cuulu batali baJuuda aleelene alwala lomwe buyo lwa muJuuda!"
(Rabbi Dov Lior, musololi wa Shavei-Hevron yeshiva at Kiryat Arba)
[Onqelos:] Ino ncisubulo nzi cenu ncomusubwidwa?
[Jeesu / babisyi bamu Isilayeli] bakamwiingula kuti: Kubizyigwa mumulilo amazi aabila . Nkaambo simalelo wesu wakaamba kuti: Kufumbwa ooyo uunonga majwi aaBasongo uyoosubulwa amazi aabila cakuvwilima.34
Taata Yahuwah ooyo wakiiyandisya nyika aluyando luteeli, luteezyekwi, cakuti Walo wakaliyandila Lwakwe kwaaba mwanaakwe alikke, Mwaanakwe Simuzyalwaalikke. Walo wakapa Mwanaakwe kumukowa wabantu wakawide, akumutumina akataa baabo bakalaansi ncobeni kwiinda boonse, kutegwa boonse aabo basyoma muli Nguwe batakafwidilili, pele bakabaa buumi butamani. Kufumbwa naa eeci cipego citakwe muulo catambulwa amaanza obile nokuba kusulaikwa cakubbebbwida mulomo, cili kuli yooyo muntu lwakwe uucita boobo, pele, ceelede kulanganyigwa abulemu bweelede kupegwa kuluyando lulyaaba boobo, mbuli kulyaaba mbokweelede kulemekwa. BaJuuda, kunyina acimwi ncobajisi pele buyo masampu aasiya ncobeni mbi mbuli mudima, kunonga kufubaazya citaambiki cakuti kulausya bweeme alimwi amatusi aayo ngobalundikila atalaa Mufutuli wanyika eeyi.
Sinagogwe lya Saatani
Janza lyamu Juuda mbuli mbulyakabede lyoonse, lili mbuli janza lya Ishimayeli, kaliimpudwe kuti lyuumpute muntu uuli woonse pele kuleka buyo baabo bali kulubazu lwajanza eelyo musinagogwe. Bumpelenge bwakwe, luunyaunya lumuumpa mbuli mulilo, akusanganya antoomwe anguzu zyakubaa mizeezo yiinda kutalulama, akukanzisya kucita cinyonyoono, kukakatila akuzumanana mumakanze aatanabwenwe atalaa nyika eeyi, kakukwengedwe anyota yakuyandisya kutila bulowa bwabantu eeyo yakaboolela mukuzundwa akweendelezyegwa, zyoonse eezyo kazyiswaangene antoomwe, nzyezyimubamba kuti walo abe sinkondonyina wamukowa wabantu uujaya kakwiina kweenkela; kumwi kakuli mu Mulawo wa Mulomo wakwe wamatusi azisesemyo zinjaanji [ [ibbuku lya Talmud] cakayungizya atalaa luunyaunya lwakwe, kuti alulamike milandu eeyo njaakacita kwiinda muncimwa akutamikizya.35
Lusyomo lwakuti baJuuda bamazubaano mbantu bokwa Yahuwah baandeene, basalidwe, akuti cisi ca isilayeli cilaa busena bwiindene busumpukide mukati ka Julu, taluli lusyomo luzyila mu Mangwalo pe. Oolu ndusyomo lupya, lwakazyila akata abamaJuuda bamazubaano lwabo beni. Balo balizyi kabotu ciimo abulemu bwabantu banamasi. Mukusungilizya bantu banamasi kuti basyome kuti bamaJuuda bacilli bantu bokwa Yahuwah basalidwe, balo balakonzya kubinga bantu aaba mbuli "ŋombe" akubalailila kuti babatumine kwakkumi azipaizyo. Koompolola kwakuti "Amwiimikile Antoomwe acisi ca Isilayeli" nkokupa kuti lumamba lwabana Isilayeli luzumizyigwe kucita milandu iinyonyweeda maumi aabantu banjaanji atalaa nyika yoonse, kwamana boobo nyika kayiide kuumwine kulangilizya cicitika kakwiina kunjila akati kulesyelela.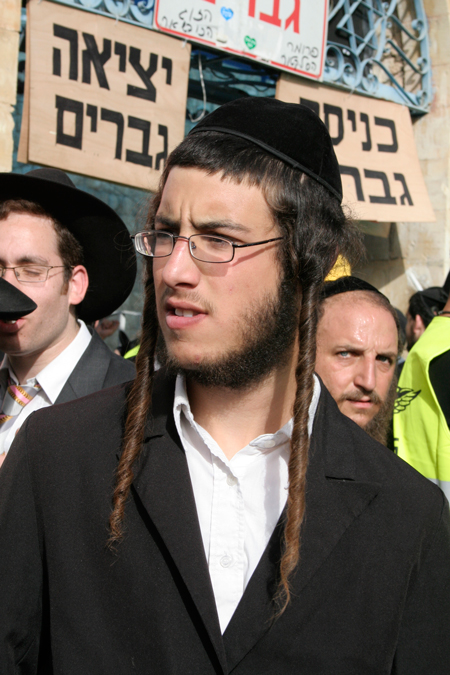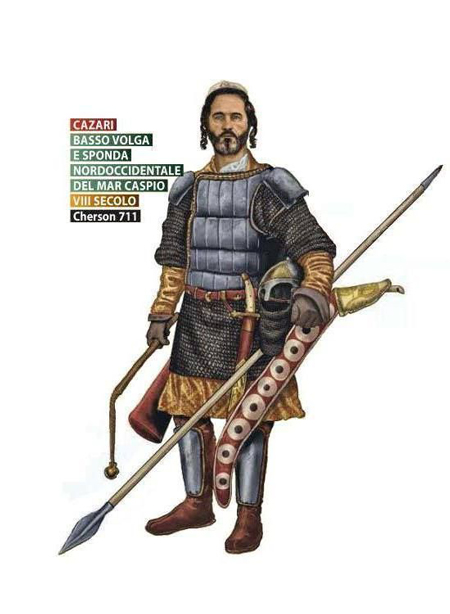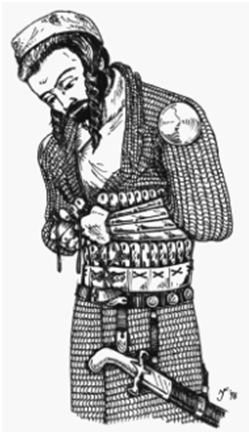 MuJuuda mu Hasidi kalaa masusu woosedwe aalengalenga, uuli kulumwesyi; sikalumamba waba Khazar kalaa masusu aalengalenga ankumo akululyo lwamutwe wakwe.
Oolu lusyomo lwakukobelela akulendekezya bamaJuuda munyika yoonse kuti mbantu bokwa Yahuwah basalidwe, kwakatalikila buyo mumusela wamakumi obile wakainda kubaa mpuwo. Musyule lyawaawo bana Kristu tiibakali kubeleka kabavwolekedwe mujoko lya "kululama mumapolitikisi". Bakalizyi kale ncobeni kuti bamaJuuda bakali bantu bali buti, alimwi tiibakali kuyoowa kubabwentela nkaambo kabusofwaazi oobo bwakali kudoomoka lyoonse kuzwa muzilengwa aziiyo zyabo. Mumulumbe wakwe wamamanino kataninga fwa, Martin Luther wakaamba kuti: "Mbaasinkondoma baantangalala alimwi baloongomene kuzumanana kusampaula Simalelo wesu Jeesu Kristu, balo baita Maliya Muumbulu Uulelekedwe kuti ngusibwaamu alimwi mwanaakwe musankwa Uusetekene kuti mwana wamusokwe alimwi mbeenya mbabatupa milawo iizumizya kugwisya mada."36 Luther wakalemba mabbuku oomo walo mwaakasalazya kupandulula ziiyo zyabaJuuda zyili mubbuku lya Talmud, walo wakaamba mubbuku lyakwe kuti: "Balo beelede kunyangwa mabbuku aabo aamipailo amabbuku aaTalmudi oomo mwalo mituni, kubeja, kutukila akusampaula kwamusyobo ooyo mokuyiisyigwa."37
John Chrysostum, muna Kristu wansiku (CE 344-407), awalo wakagaminina cakutaleyaleya kubwentela bamaJuuda mumajwi aakwe kuti:
Isinagogwe lilainda kubaa tombe kwiinda ŋanda mucitwa mamambe. Mbwina bwazigwebenga acikkalilo cabanyama bamusokwe…nditempele lyamadaimona libambidwe kucitila malweza aamituni…nciyubilo ca bacakolwa, bwina bwa badyabooli. Nimbunga yabaJuuda bacita milandu…mbusena bwakubunganina kwabaabo bajayi ba Kristu…nciyubilo ca bakabwalala, cikkalilo cabusofwaazi, ciyubilo cabadyabooli, ndizyiba alimwi mulindi wakunyonyooka. Ime inga ndaamba buyo cintu comwe nceenya kwaambilizya miya yabo.
"Swebo toba Juuda kunyina nitwaajisi pe mbungano yabupaizi eeyo yakabambwa kuzwa mumizeezo yesu bulanga, nkaambo swebo tatujisi muzeezo uuli woonse. Eeci caambilizya kuti lusyomo lwakuti kuli buumi kumbelaa buumi buliwaano anyika ndusyomo lweenzu kuli ndiswe. Alimwi masimpe kuti, ibbuku lya Talmudi talibikkide milazyo eeyo njotweelede kutobela kulibambila buumi bucizya kumbele, pele litupede buyo milawo yakukkala maumi aakulikwaya munyika iino. Talili cibunga camalailile aakutonkela kumbele musyobo wabaJuuda akweendelezya bweende akati kesu aba goyimu pe. Ziiyo zyesu tazyijatikizyi makani aabweende akati kesu, pele bugeme amakani aa KUJANA ZINTU."
(Harold Rosenthal)
Mu Ciyubunuzyo 3, Cikombelo caku Philadelphia citambula cisyomyo cikondelezya: "Kolanga, Ime ndababamba kuti babe sinagogwe lya Saatani, aabo balyaamba kuba baJuuda, pele tabali baJuuda, pele balabeja; langa, Ime njoobacita kuti bakaboole akukomba kumatende eenu, alimwi kuti bakazyibe kuti Ime ndakamuyanda nywebo." (Ciyubunuzyo 3:9, KJV)
"Sinagogwe" ndibbala lijatila maanu lyakasalwa kulembwa aawa. "Zikombelo" zyiliindene nkaambo zyili kulubazu lwabana Kristu."Matempele", akali kunjilwa abantu boonse kuzwa kuli ba Hindu, kusikila kuli ba Bhuddi, bana Kristu abamwi banjaanji. Pele balikke bamaJuuda mbibakali kunjila muma sinagogwe. Mbubuti ooyo Kamboni Wamasimpe mbwaamba kuti aabo bali musinagogwe lya Saatani "balyaamba kuba baJuuda, pele tabali baJuuda, pele balabeja." Kwiina akusandulula kusalede kwiinda kooku kunga kwapandulula ba Zionisti, aba Khazar baJuuda bakusisikizya?
Musyule lyaciindi, Yahushua alakwe wakaambilizya masampu aabaJuuda eelyo Walo naakaambila Cikombelo caku Smyrna, kuti "Ime ndiliizyi milimo yako, alimwi akupenga kwako, abucete bwako, (pele webo ulivwubide) alimwi Ime ndilizyi masampu aabo, aabo balyaamba kuba baJuuda, pele tabali baJuuda, pele ndi sinagogwe lya Saatani." (Ciyubunuzyo 2:9, KJV)
Kuli bamaJuuda banjaanji bakalibonena busofwaazi bwaba Zionist, amakanze aabaJuuda. Sikwaazwa Benjamin Freedman a Tony Greenstein, simukazya-baZionisti alimwi sikukazya-kwaandanya misyobo, mbamwi buyo bobile. Bamwi, abalo, bakaimpula majwi aabo kukaka micito iitasalali yabuJuuda kuli banamasi. Aboobo kuti bamaJuuda bamasimpe lwabo kababwene busofwaazi buli boobu, nkaambo nzi bana Kristu banjaanji ncobafwekemba kutandila zintu kufumbwa ciitwa kuti ncabu Juuda?
BuJuuda bwini buyeeme abbuku lya Talmudi alimwi bulakazyana amulawo ookwa Yahuwah ooyo waamba kuti: "Yanda Yahuwah Eloah wako amoyo wako woonse, muzeezo amuya wako, alimwi yanda mweenzinyoko mbuli mboliyanda ayebo" (Langa Mateyo 22:37-39.)
BuJuuda buyeeme abbuku lya Talmudi, kuyungizya atalaa masampu aakusampaula Mwanaa Yahuwah, buyiisya zyintu zyiimpene kukazya kapati: kudelela bantu bamwi, akubalanganya mbuli kuti mbanyama bali ansi lyako. Eezyi nzyezyiimo zyamuya ookwa Saatani alimwi zyilayiisyigwa mbuli mulazyo mubuJuda boonse.
Muntu inga taazandula bu Falisi kuzwa kubuJuuda nkaambo BuJuuda mbu Falisi – mbweenya bu Falisi oobo Yahushua mbwaakali kulwana eelyo naakacili anyika. Dr. David Goldstein, muJuuda ooyo wakasandukila ku Bukatolika, wakali kwaamba kuti "Jeesu wakali muJuuda." Benjamin Freedman, wakaleya kwaamba cintu eeco. Mu 1954, walo wakalemba lugwalo kuli Goldstein lupandulula musela wabaJuuda alimwi akukaka manjezyeezya aabo aakuti "Jeesu wakali muJuuda."
Kusendekezya kuti "Jeesu wakali muJuuda" nkaambo buyo kakuti mubuumi Bwakwe Jeesu wakali kukambauka akucita zintu zyabupaizi oobo buzyibidwe akucitwa mazubaano muzina lya "BuJuuda"(Judaizimu), ncintu cakubeja alimwi ncintu cakwaanza buyo cisampaula munzila itaambiki ncobeni. Kuti kacili cakali cintu ciyandika kuba "muJuuda" kuciindi eeco, nokuba nzila ya "buJuuda" ecino ciindi, nkokuti Jeesu taakali "muJuuda" ncobeni. Jeesu wakali kubukaka bupaizi bwamusyobo ooyo akubwentela nzila yabupaizi oobo bwakali kucitwa munyika ya Judiya muciindi cabuumi Bwakwe, alimwi oobo buzyibidwe mazubaano muzina lyakuti "MbuJuuda"("Judaizimu"). Oobo bupaizi mumazuba ngaakali kupona bwakali kwiitwa kuti mbu "Falisi".
Kunyina pe mwana ookwa Yahuwah uukonzya, kalaa mizeezo iisalala mubukkwene, watumina mali aakugwasyilila mbungano zyabusofwaazi eezi, ziyandisya nguzu abujayi. Tabeelede kubakwabilila, nokuba kusala kubatabilila mumilawo yabo yabujayi, nokuba kulangila kuli mbabo kuti ajane kusolwedwa mumoza. Sinagogwe lya Saatani ndya "lunyungu lwa Simwaaba." Pele, kabakakide Mumuni wa Nyika, "ŋanda yabo yakacaala kuli mbabo kiinyina acintu." Tabakwe mumuni. "Kuti aboobo mumuni uuli muli ndinywe kuuli mudima, ooyo mudima inga waba mupati ncobeni!" (Mateyo 6:23, KJV)38
Kupindaula Zisyomyo
Cintu ciyandisi kuBaJuuda nkulisumpula akulyaamba kuba bantu bayandisyigwa kubusyu bwa Yahuwah, kulikankaizya mukwaamba kuti balo mbambabo baitwa kuti "lunyungu lwa Abrahamu" aboobo mbabakona zisyomyo eezyo Abrahamu nzyaakasyomezyegwa. Cuusisya ncakuti, bana Kristu banjaanji bakasyoma kale mukutaminina ooku kwabantu aaba baliita kuti "mbantu basale bokwa Yahuwah" akutambula kutaminina kwabo kakwiina kubuzyilila pe.
Masimpe nokuba boobo, alakankamusya! Eezyo zisyomyo nzyaakapedwe Abrahamu zyilipedwe akumuntu uuli woonse…pele buyo kwiinda muli Yahushua! Tazyikonzyi kumusikila muntu kwiinda munzila yakuba lunyungu lwa Abrahamu nokuba kweezyeezya kwamusyobo uuli buti mbuli bamaJuuda mbobayeeya alimwi mbobayanda kuti bantu bateelele. Izisyomyo zya Abrahamu, zyilaboola kubantu bali boonse kwiinda muli Kristu Yahushua.
Amuzyibe nyoonse lino kuti aabo balaa lusyomo, mbeenya abalo mbana ba Abrahamu. Alimwi Mangwalo, kaabwene kuti Yahushua uyoobasalazya banamasi kwiinda mulusyomo, wakakambauka mulumbe kuli Abrahamu, kaamba kuti, Muli ndiwe woonse masi ayoolelekwa. Aboobo aabo balaalusyomo balilelekedwe antoomwe [kutali kwiinda muli] Abrahamu ooyo wakasyomeka. Eeco cileleko cokwa Abrahamu, cilakonzya kuboolela banamasi kwiinda muli Kristu Yahushua; kutegwa swebo tukonzye kutambula cisyomyo ca Moza kwiinda mulusyomo. Lino kuli Abrahamu alunyungu lwakwe kwakali zisyomyo zyakapedwe. Walo taakaamba kuti Kulunyungu, mbuli kubanjaanji; pele wakaamba omwe walunyungu, Alimwi kulunyungu lwako, walo ngo Kristu. (BaGalatiya 3:7-9, 14,16, KJV)
"Lunyungu lwa Abrahamu" ngu Yahushua. Kwamana. Lunyungu lwa Abrahamu tabali baJuuda pe. Tabali bantu basyoma. Lunyungu lwa Abrahamu ngu Yahushua Walo kwiinda muli Nguwe zileleko mozyikunkila kuzya kuli baabo boonse basyoma muzisyomyo eezyo zyaapedwe kuli Abrahamu alunyungu lwakwe, Yahushua, akuzyitambula kwiinda mulusyomo muli Nguwe.
Lunyungu lwa Abrahamu
Bantu aabo bayeeme amilazyo yaanyika kuti bajane luumuno akukwabililwa, lyoonse bayandisya zyintu zinjaanji, cintu cipya, cintu cikatazya kucita, kutegwa balitondezye ciimo cabo cakulyaaba kumulimo. Balangaula mbungano yabupaizi eeyo iila milawo iikatazya kutobela, eeyo iiyandisya kutundulula bantu. Eeci inga cajanwa kakwiina kuyandaula mu BuJuuda (Judaizimu).
"Bulozi bwa Masoni buyeeme abupaizi bwa Judaizimu.Kufumbwa kugwisya lwiiyo lwabupaizi bwa Judaizimu kuzwa mumasabe aa Masoni, mpoonya ninzi cinga casyaala?"
(The Jewish Tribune, New York, NY: October 28, 1927.)
Bana Kristu basyomeka abalo balangila kuli Yahushua kuti ngomukonzyanyo wabo wabululami alimwi ncintu cuubauba kulanganya ziyanza zyabaJuuda mboziyandisya zintu zinjaannji. Mufutuli nokuba boobo, baFalisi bakali kumulanga kuti wakali mwaabi kapati. Walo wakajana kulubila muziyanza zyabupaizi bwa mazuba aayo. Kunyina pe mutobeli wa Yahushua uunga wakulwaizya bamaJuuda muli nzyobacita akutobela, nokuba kubatobela kucita mbobacita zilengwa zyabo. Kunyina pe mumuni wamoza uunga wajanwa munkamu eeyi iili kumbele mukucita bujayi kwazyuulu zyobile zyamyaka yainda alimwi aabo baakaka Julu nkaambo kakukaka kutambula Mufutuli wamukowa wabantu
Kufumbwa muntu uusyoma muli Yahushua kuti ngo Lunyungu lwa Abrahamu lwabulemu, weelede kwiimina kulaale akuyaamukila limwi buJuuda (Judaizimu). Kuti kakwiina akaambo akamwi, ncintu cipati kuti bbuku lya Talmudi lisampaula Mufutuli. Pele kwiinda waawo, buJuuda bwini buyeeme abupaizi bwamubbuku lya Talmudi alimwi buliimvwi kabukazyanya amulawo ookwa Yahuwah ooyo waamba kuti: Koyanda Yahuwah Eloah wako amoyo wako woonse, amuzeezo wako , amuya wako, alimwi koyanda mweenzinyoko mbuli mboliyanda lwako ayebo. (Langa Mateyo 22:37-39)
Webo utabi kulubazu lwa lunyungu lwa Simwaaba. "Hena bobile inga beendelana, pele buyo kuti bamvwana?" (Amosi 3:3, KJV)
Mutavwolekwi antoomwe abatasyomi: nkaambo ninzi ceendelana akataa bululami akulubila? Alimwi ninzi ceendelana akataa mumuni amusinze?
Alimwi ncinzi cinga ceendelana akataa Kristu a Beliya? Nokuba kuti ncibeela nzi ncajisi ooyo uusyoma muli yooyo uusofweede?
Ninzi cizuminanwa akataa tempele lyokwa Yahuwah azibumbwa? Nkaambo nywebo muli tempele lyokwa Eloah uupona; mbuli Yahuwah mbwaakaamba kuti, Ime njookkala muli mbabo, alimwi njokweenda akati kabo; alimwi Ime njooba Eloah wabo, alimwi balo bayooba bantu Bangu.
Aboobo, kamuzwa akati kabo, alimwi kamulyaandaanya, mbwaamba Yahuwah, mutajati cintu cilaa tombe; nkabela Ime njoomutambula inywe. (2 Bakolinto 6:14-17, KJV)
Maawe kuli baabo boonse bakumbatila ziyanza azilengwa zyabamayi baJuuda, nkaambo aabo bamayi baJuuda mbaa Falisi lwabo beni.
Maawe kuli ndinywe, nobalembi anoba Falisi, nobasikuupaupa ameso! Nkaambo musalazya nkomeki amutiba anze, pele mukati zizwide kunyongomona akulipakamisa. Noba Falisi boofu, kamutaanguna kusalazya nkomeki amutiba mukati, nkokuya zyisalale anze aalo. (Mateyo 23:25-26, NKJV)
Nkamu ya WLC ikulwaizya nduwe kuti "Kocenjela alimwi kosongwaala akubikkila maanu kumimena yaba Falisi…[eeyo ] yalo ndolwiiyo lwaba Falisi." (Langa Mateyo 16:5-12, KJV.)
Koliyandawida busyu bwa Yahuwah omwini. Utatambuli "kasimpe" kali koonse aako kakasensela kuzwa muziyanza zisofweeede zya buJuuda. Yahuwah wakakonkezya bulemu bwacuuno Cakwe cabulemu kuti walo uyoopa kufumbwa ncabulide muntu uumusyoma, kusanganya akubula moza mupati uukuyoyela.
Kocengulukila kuli Nguwe alimwi kuli Nguwe alikke. Alimwi Walo uyookupa zyoonse nzyobulide.
---
1 "Bafalisi," The Jewish Encyclopedia, Vol. IX, (1901-1906 ed.), p.666. Zyoonse zilisinizyidwe pele buyo kuti kwaambwa bumbi.
2 http://www.khazaria.com/khazar-history.html
3 Kuti koyanda kuti ubale mubandi uuzwide,kolanga ansi aawa: http://www.antichristconspiracy.com/HTML%20Pages/Harold_Wallace_Rosenthal_Interview_1976.htm
4 "Masimpe aaba Khazar,"http://antimatrix.org/Convert/Books/Benjamin.H.Freedman/The.Truth.about.Khazars.htm.
5 https://www.darkmoon.me/2013/top-israeli-scientist-says-ashkenazi-jews-came-from-khazaria-not-palestine/
6 Winston Churchill wakalemba kuti: "Kunyina ncokuyandikila kwiindilizya kwaamba cibeela eeco ncibaatolede mukutalisya mapolitikisi aa Bolshevism alimwi amukuleta kulwana mucisi ca Russia aabo bali mumbungano zyabunji bwabaJuuda batasyomi leza. Ncintu cipati kapati; inga cainda kulema ali zyoonse. Pele kuleka buyo Lenin, bunji bwa basololi muciindi eeco bakali baJuuda. Kuyungizya aawo, aabo bakali kumbele kupa mizeezo amakanze bakali basololo babuJuuda. Ncintu cikankamanisya eeco mbungano zyamilimo zyaba Soviet mbozyili kumbele mukweendelezya zyintu zyicitika.
http://www.fpp.co.uk/bookchapters/WSC/WSCwrote1920.html)
7 Kuti koyanda kuti ubale mbubakajatikene bamaJuuda munkondo yakulwana cisi ca Germany, kotyanka aawa awaawa. Kuti koyanda kuti uzyibe basinkomo zyamali baJuuda ncibakali kusungilizya cisi ca Japan kuti cisangane kulwana nkondo acalo, kotyanka aawa.
8 Basyaakuvwuntauzya bakajana kuti mweelwe wa "zyuulunzuma zyabaJuuda zyili cisambomwe" mweelwe wamaseseke. Kweendelanya amutelo waku Bukuwa ooyo wakatoledwe kiitaninga talika nkondo alimwi aniyakamanide nkondo, ooyu mweelwe tiiwakali mweelwe uukonzya kujanwa muzilembedwe pe.
9 Rosenthal, op cit.
10 Langa Solving the Mstery of Babylon the Great lyakalembwa aba Edward Hendrie.
11 https://www.youtube.com/watch?v=_7TrfD-qlRY, mark 40:10.
12 Walter White, Jr., The Hidden Tyranny, quoting Harold Rosenthal.
13 "Saturday Evening Post," June 19, 1919.
14 New York City speech, October 30, 1937.
15 https://gracethrufaith.com/ask-a-bible-teacher/blessing-those-who-bless-israel/
16 http://www.cufi.org/site/PageServer?pagename=about_AboutCUFI
17 Ibid.
18 http://www.slate.com/articles/news_and_politics/politics/2014/07/christians_united_for_israel_the_most_insanely_pro_israel_conference_of.html See also, http://query.nytimes.com/gst/fullpage.html?res=950DE3DE173EF937A25752C1A9609C8B63
19 "Les Annales", June, 1934.
20 "Chicago Sentinel", October 8, 1942.
21 Adolf Hitler, "My Political Testament", http://hitler.org/writings/last_testament/.
22 Aaron Cohen, "Why It Can Never Happen Again," December 18, 2006, emphasis original.
23 Louis Finklestein, The Pharisees: The Sociological Background of their Faith, Vol. 1, Forward to first edition, p. XXI, emphasis supplied.)
24 Louis Finklestein, The Jews - Their History, Culture, and Religion, Vol. 4, p. 1332.
25 https://www.youtube.com/watch?v=_7TrfD-qlRY
26 F. Trocase, L'Autriche Juive, 1899.
27 http://come-and-hear.com/babamezia/babamezia_114.html
28 I. B. Pranaitis, The Talmud Unmasked: The Secret Rabbinical Teachings Concerning Christians, 1892.
29 http://www.come-and-hear.com/sanhedrin/sanhedrin_59.html, emphasis in original.
30 Peter Schäfer, Jesus in the Talmud, chapter 9.
31 Ibid.
32 Ibbuku lya Talmudi Lyabbununwa, op cit.
33 Ibid.
34 Jeesu mubbuku lya Talmudi, op cit.
35 Sir Richard Francis Burton, 19th century British diplomat, writer.
36 Martin Luther, "Warning Against The Jews."
37 Martin Luther, The Jews And Their Lies.
38 Nkamu ya WLC iyiisya ncobeni ncokuyandikila kupaila mu Nsabata ntaanzi yamu Bbaibbele, eeyo yakabikkwa ku Malengelo, kutali muciindi ca Kulonga. Kuyungizya aawo, mapobwe ookwa Yahuwah, mbuli mbwaalembedwe muba Levi 23, taakapedwe buyo kuli baJuuda pele aceelede kubambwa abantu boonse bacilli bazumi mazubaano.