Eeci cibalo tacili ca WLC. Eelyo notubelesya zilembedwe aabalembi balaanze lya nkamu, tusimba buyo zyeezyo zyeendelana 100% a Bbaibbele a lusyomo lwesu cino ciindi munkamu ya WLC. Aboobo eezyo zibalo inga zyalanganyigwa kuti nzya nkamu ya WLC. Twakalelekwa kapati amulimo wabalanda ba Yahuwah banjaanji. Pele tatukulwaizyi ndinywe nobeenzuma kutalika kubala zyaalembwa abantu aabo. Eezyo nzibaalemba, twakazigwisya mumalembe eesu nkaambo kanjaanji zililubide akubaa tumpenda. Cintu cuusisya ncakuti tucilangaula mbungano yamilimo iitakwe kampenda. Ikuti konyandidwe nkaambo ka [zibalo/milumbe] iitali ya WLC, kobikkila maanu ku Tusimpi 4:18. Kuteelela kwesu nkwakuti kasimpe Kakwe kalazyokoloka, eelyo mumuni nuuyaa kumwesya munzila yesu. Tulakayandisya kasimpe kwiinda buumi, nkanko tulavwuntauzya kufumbwa nkokakonzya kujanwa.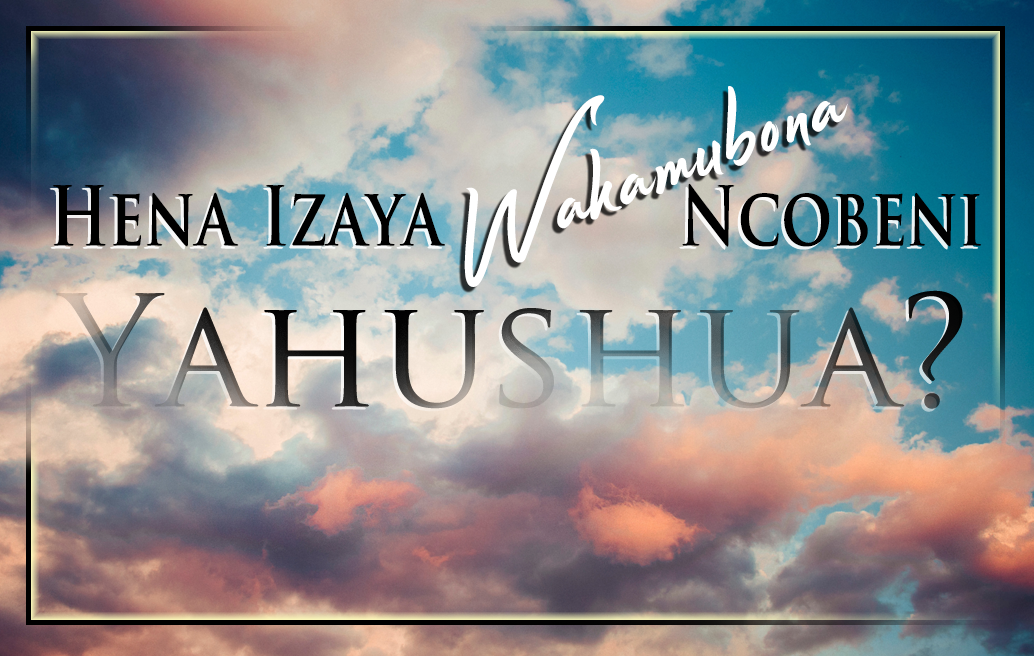 Cakubikkila maanu ali Johane 12:41
"Mumwaka bwa lufu lwa Mwami Uzziah Ime ndakabona Mwami kakkede cuuno cilaatala cisumpukide akulampa kapati kuya mujulu; aabo bakali kumutobela musyule bakazuzya cikotamino. Atala lyakwe kwakaimvwi bangele ba selafimu bagatela, omwe omwe kalaa mababa aali cisambomwe: obile kaali aakulivwumbya busyu bwakwe, obile aakuvwumbya matende aakwe alimwi obile kaali aakuulusya; alimwi bakali koompolwedana majwi aaya awumwi kuli umwi: 'Ulisetekene, Ulisetekene Yahuwah. Bulemu Bwakwe bulizwide munyika yoonse.' Zitanda zyamilyango zyakazungaana nkaambo kamajwi aabo, alyalo Tempele lyakazula busi. Mpoonya Ime ndakati: 'Maawe mebo! Ime ndasweeka, nkaambo Ime ndemuntu wamulomo uusofweede alimwi neenkala akataa bantu bamilomo iisofweede, alimwi meso aangu amubona Mwami, Yahuwah.' Mpoonya umwi waba selafimu wakaulukila kuli ndime, kajisi masizi aayaka mulilo mujanza lyakwe ngaakabweza kuzwa kucipaililo azijatizyo zyobile. Lino aceeco wakandiguma amulomo wangu akundaambila kuti: 'Langa, eeci cakuguma amilomo yako, mulandu wako wagwisyigwa alimwi cibi cako calekelelwa.' Ime mpoonya ndakamvwa jwi lya Mwami kaliti: 'Nguni ngwentiitume? Nguni uuyakuunka mucibaka cesu?' Mbube Ime ndakati, 'Ndime aano, kondituma.' Walo wakati: 'Koya, alimwi kabaambile bantu aaba kuti, "Kuswiilila mulaswiilila, pele tamumvwisyi! Mulalanga akulanga, pele tamuboni!" Bayumye myoyo bantu aaba; basinke matwi aabo, basinke meso aabo, nkaambo inga kabayoobelesya meso aabo kuti babone, akubelesya matwi aabo kuti bamvwe, akubelesya myoyo yabo kuti bamvwisyisye, akucinca myeendelo yabo akuponyegwa'" (Izaya. 6:1-10).
"Izaya wakaamba boobu nkaambo wakabona bulemu bwakwe, alimwi majwi aakwe akali kwaambilizya Yahushua" (Johane 12:41, New Jerusalem Bible).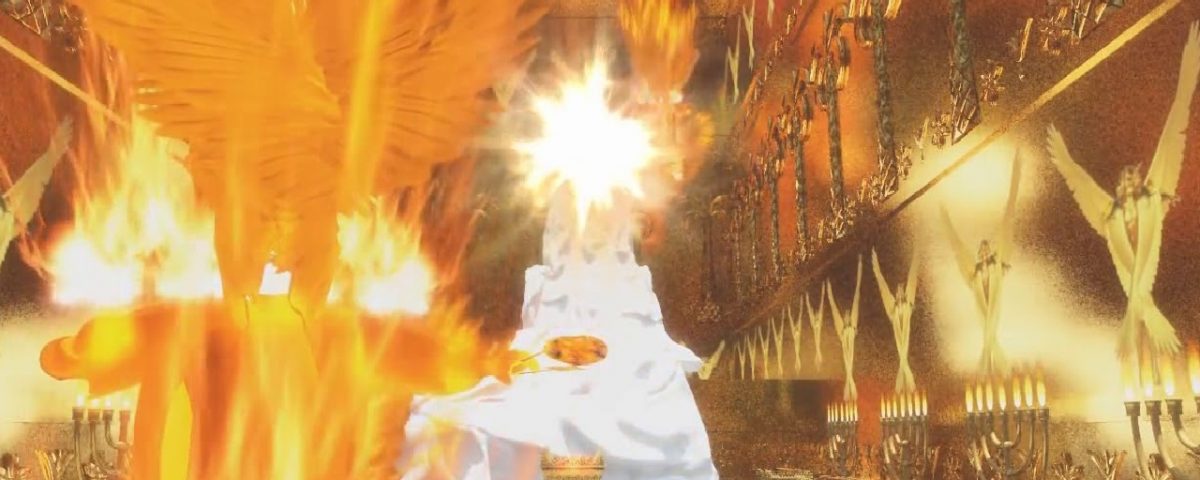 Hena Izaya, mushinshimi mupati akataa balembi baci Hebulayo wiinda bunkutwe, wakamubona Yahushua mubuumi bwakwe mbuli mbotubala muli Johane 12:41 mu Bbaibbele lya New Jerusalem Bible na? Cakali cintu cakazyibidwe mu Cikombelo citaanzi kuti zilengaano (kulibonyabonya kwa Yahuwah) mu Bbaibbele lyaci Hebulayo, zyakali zilengaano zya Bunakristu, nkokuti, kulibonya kwa Muntu wabili mumutwe wa Baleza Botatwe, Yahushua Kristu. Naaba mazubaano, ikuti umwi muntu wabuzya Banakristu banjaanji mubuzyo ooyu, bwiinguzi bwakusinizya inga bwaba bwakuti inzya we. Ngooyu mukonzyanyo, kweendelanya a nkatekisima iikwabilwa muluwo iilaa mutwe wakuti "I Believe: A Short Exposition of Orthodox Doctrine", mucibalo cakuti "Yahuwah Taata," basicikolo ba nketekisima bayiisyigwa kwaamba zitobela:
"Ime ndasyoma akukonkezya kuti Yahuwah Taata kunyina pe naakalisamikide ciwa cilibonya nokuba kulisandula ciimo. Mu zilengaano zya Cizuminano Cakale, mbuli bumboni mbobapa Bamatata besu Basetekene, taakali Yahuwah Taata ooyo wakalibonya, pele lyoonse wakali Mufutuli wesu, Muntu wabili mumutwe wa Baleza Botatwe Basetekene (nkokuti., Ijwi naa Logos, Mungele wa Mwami, Mwami Yahuwah wa Nsabata, Mungele wa Mukati Mupati, ooyo wa Mazuba aa Nsiku) Ooyo wakaliyubununa Lwakwe ku bashinshimi ababoni bamu Cizuminano Cakale."
Nokuba boobo kwakali kuzuminana akataa bamatata bacikombelo kujatikizya Johane 12:41. Mumalembe aakwaambilizya kwabo, Augustine a Chrysostom bakazwangana. Augustine wakalemba makani aa kampango aaka: "Walo wakalitondezya lwakwe, aboobo, kataninga akusanduka, mumeso aabantu, kufumbwa mbucakali kumukkomanisya, muciwa cabulengwa leza ncaakalaigwa kuba, pele kutali mbwabede bwini Walo" (Tractates on John). Mukwiimpanya, Chrysostom, muli ncaakalemba ca kampango aaka, wakaambilizya kuti: "Mbwaani [bulemu mbwaakabona Izaya]? Mbwaa Taata."
"Mbwaani [bulemu mbwaakabona Izaya]? Mbwa Taata.
-

Chrysostom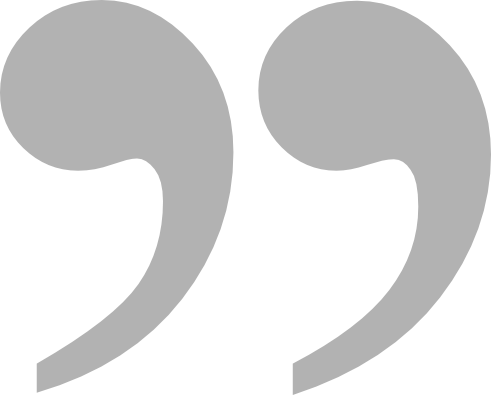 Ino aboobo, ninzi cintu ciluleme ncotweelede kutobela? Mbubuti aaka kaambo mbokeelede kukosozyegwa? Ikuti nitwali kunga twasala kweendelanya aabunji bwabantu, cilisalede kuti busanduluzi buna Augustine inga bwazwidilila. Kuli bbunga lya baambilizi, kutabikkilizya bamatata bacikombelo, aabo banga banjila mulimo wakugwasyilila muzeezo ooyu. Ngooyu mukonzyanyo, Matthew Henry mucaambilizyo cakwe ca Izaya 6:1, ubelesya Johane 12:41 kutondezya kuti tujisi "bumboni butakazyigwi butondezya Buleza bwa Yahushua." Adam Clarke, kaambilizya makani aa Johane 12:41, wakalemba kuti:
"Kampango 41. Eelyo walo naakabona bulemu bwakwe. Izaya 6:1: 'Ime ndakamubona Yahuwah,' mbwaakaamba mushinshimi, 'kakkede acuuno, cisumpukide akunyamunwa, alimwi aabo bakali kumutobela musyule bakazuzya tempele. Atala lya cuuno kwakaimvwi selafimu; alimwi limwi lyakoongolweda limwi, . akwaamba kuti, Ulisetekene, Ulisetekene, Ulisetekene, Yahuwah, Yahuwah wamakamu; nyika yoonse iyoozula bulemu bwakwe!' Kulangikaanga cilisalede kuzwa mukampango aaka kuti bulemu oobo mushinshimi mbwaakabona bwakali bulemu bwa Yahuwah: Johane, aboobo, aawa waamba kuti bwakali bulemu bwa Yahushua, kutondezya kuti wakali kulanganya Yahushua kubaanga ngo Yahuwah."
John Gill, ooyo wakalemba kwaambilizya Bbaibbele amulimo wa bamayi BaJuuda, waamba kuti muli Johane 12:41, swe tulaa "bumboni buyumu nta akusalazya Buleza bwa Kristu." Robert Jamieson, A. R. Fausset, a David Brown baamba Johane 12:41 kuti "cijuzyo ciyandika cilaa mulimo kapati wakukopolola cilengaano ca Izaya (Izaya. 6:1-13), azimwi zyoonse zikonzyana mu Cizuminano Cakale." Albert Barnes waamba kuti "aaka kampango mbumboni butonkomene kuti Kristu uleelene a Wisi."
"Eezi zintu Izaya wakamubona eelyo walo naakabona bulemu bwa Yahuwah akwaamba zintu zijatikizya Nguwe."
- Johane 12:41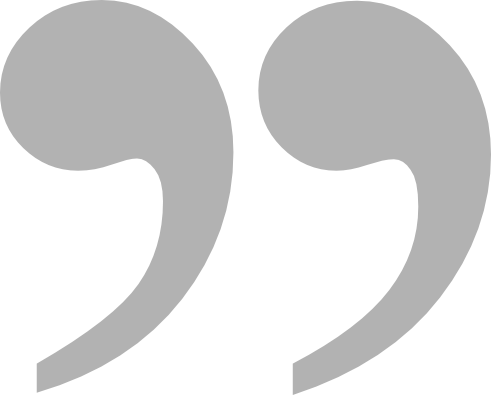 Kutabilila mizeezo ya Johane 12:41, kuli "bumboni butakonzyi kukazyigwa," "bumboni busalala alimwi buyumu nta" alimwi "bumboni bukosozya makani" bwa kupona kataninga zyalwa a Buleza bwa Yahushua buli mu 1 Bakolinto 10:9 a Juda 5 mu Bbaibbele lya Vulgate alya Douay-Rheims-Challoner. Kweendelanya amisyobo ya malembe aavwuzya kubelesyegwa kwa ciindi cilamfu, Yahushua wakaliko akataa bana Isilayeli nibakazwa mu Ejipita anibaali kwiingaila munkanda kwa myaka makumi one: "Alimwi mutasunkie Kristu mbuli bamwi mbubaamusunka aboobo zyakabaluma nzoka bakafwa" (1 Bakolinto. 10:9; Langa amu New American Bible amu New Revised Standard Version)Judeme njanda kumwiibalusya akuti — nokuba kuti inywe mwakaiya zyoonse kwaciindi comwe lyoonse — ikuti Yahushua wakavwuna cisi kuzwa ku Ijipita, pele aakale wakajaya Bantu aabo bakali kukaka kusyoma muli nguwe" (Juda 5). Pele Juda 5 tacilembedwe bbala lya "Yahushua" mumalembe aali woonse aa Cizuminano Cipya. Alimwi malembe aamisyobo minji abala kuti "Mwami" mucibaka cakuti "Kristu" mu 1 Bakolinto 10:9 (langa, mukonzyanyo, mu New Jerusalem Bible, New American Standard Version, New International Version, Revised Standard Version, amuli lya Schonfield Original New T estament).
Twakukomba kuti ulangisya kuti malembe mapati aasanduludwe mazubaano aa Katolika alakazyanya cilembedwe camasimpe mu 1 Bakolinto 10:9. Ibbaibbele lya New American Bible kubala kuti "Kristu," pele lya New Jerusalem Bible libala kuti "Mwami." Ooku kwiimpana kulikonzyene akataa busanduluzi bupati bwa Basikutongooka. Ibbaibbele lya New Revised Standard version libala kuti "Kristu," pele lya Revised Standard Version, New American Standard Version alya New International Version libala kuti "Mwami."
Ino mbuti muli Johane 12:41? Hena takulembedwe kuti Izaya wakamubona Yahushua? Eeco ceendelana aambwalanganya kampango aaka muntu, mbuli mbutwabona kale atala aawa. Augustine, abamwi banjaanji musyule anaakainda, aawa babwene bumboni bwakuti Johane wakabona Yahushua, Mwana kapona kumwi kataninga zyalwa. Chrysostom, ooyo wakali mubupaizi bwansiku, awalo lino uluulwa aanga ngumwi akataa bamayi bapati mu Bunakristu alimwi uulemekezyegwa, akupegwa zina lya Musaante, walo wakatobela nzila yiimpene.
Twiimina kulubazu lwa Chrysostom. Kuti Juda 5 a 1 Bakolinto 10:9 kabali bakanyongana kusandululwa mubweende bwa misela, eeco citupa kulibikka ceeco cilembedwe muli Johane 12:41. Ncobeni, cakali kubala bwiimpene eeco cilembedwe muli Johane 12:41 mu Codex D (Codex Bezae Cantabrigiensis), aayo malembe aamusela wa cisambomwe aalaa cikkelo kapati: "Eezi zintu Izaya wakazyaamba eelyo naakabona bulemu bwa Leza Wakwe akwaamba zintu zijatikizya Nguwe." Aamwi malembe manjaanji apa bumboni kuti caalembedwe kuti: "Eezi zintu Izaya wakazibona eelyo naakabona bulemu bwa Yahuwah akwaamba zintu zijatikizya Nguwe."
IBbaibbele lya New Jerusalem Bible, lyaambwa kale kumatalikilo aamubandi ooyu, libala kuti: "Izaya wakaamba cintu eeci nkaambo wakabona bulemu bwakwe, alimwi majwi aakwe akali kujatikizya Yahushua." Pele oobu tabuli busanduluzi bugeme mulaka wa ci Giliki pe, alimwi zina lya "Yahushua" mukeengwe kacaalizya lyakasyonkelelwa aa musanduluzi wa Katolika. Muci Giliki kuli buyo bbala lyakuti, autou (=nguwe), eelyo lijanwa mumalembe mataanzi aaci Giliki. Aawa kwiimpana bbala lyaambwa nguwe, kulibonya ziindi zyobile mukampango kaci Giliki aaka, kulikonzyene akwiimpana bbala lyakucita cintu lyakuti outos muli 1 Johane 5:20b: "Ooyu [outos] ngo Leza wamasimpe abuumi buteeli." Mumasena obile aaya, Banakristu banjaanji bakali guunkula akusala busanduluzi bwa basyoma Baleza Botatwe, kakuli busanduluzi bumbi bulakonzya kweelana kuba, kabuteeleleka, alimwi akweelela.
Cimwi cilembedwe muli Johane 12:41 mu New American Bible cibala kuti: "Izaya naakabona bulemu bwa Yahuwah acuuno cabulemu mu tempele lyakujulu, pele muli Johane ooyo uutobela kwaambwa Kumbelaa bbala lya bwa ngu Yahushua." Taciluleme pe eeci. Ibbala litobela lya "bwa" muli Johane 12:41 ndya yooyo uutegwa "me" mukampango kasolwede, mumalembe aategwa Septuagint aansiku, oomo Izaya 6:10, mwaamba kujatikizya Yahuwah: "Walo wakabayizya meso aabo akuyumya moyo wabo, akubelesya kubelesya meso aabo kuti babone, kubelesya moyo wabo kuti bamvwisyisye, kuzyila myeendelo yabo akuponyesyehwa kuli ndime" (Johane 12:40). Ibbala lyaamb muntu lyabili lisolweda lya "bwa" ndyakuti "walo," eelyo lilibonya ziindi zyobile mukampango aaka kalyaamba Yahuwah.
"Kusandulula kwa Johane muli Izaya 6:10 kwakasyaanikizya Bamatata Bacikombelo kuti babone aanga muzilengaano zyoonse zya Cizuminano Cakale, ooyo wakalibonya Mwanaa Yahuwah," mbwaakalemba Christos Voulgaris mubbuku lya The Greek Orthodox Theological Review.4 Pele hena balo mbubakabala kwakali kubala malembe cabululeme? Juda 5 mi Bbaibbele Vulgate ulinyonganyidwe, alimwi 1 Bakolinto 10:9, mbuli mbutwabona kale atala aawa takuli camasimpe.
Aa ono, inga Yahushua naakaliko buti kataninga talika kupona?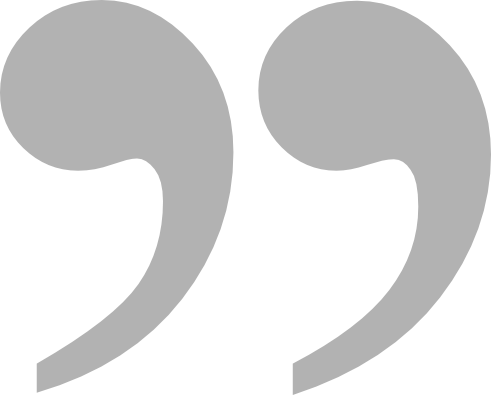 Hena bbuku lya Codex D aamwi aliyobwede cilembedwe camasimpe ca Johane 12:41? Aasyoonto buyo, mbombuboobu John Chrysostom uusokelelwa kapati akusumpaulwa mu Bukatolika mbwaakaabala malembe aaya. Antoomwe a Athanasius waku Alexandria, Basil Mupati waku Caesarea, a Gregory waku Nazianzus, walo ulanganyigwa kuba umwi akataa basilisi bone balupatipati (bamayi) ba Cikombelo ca Greek Orthodox nakuba Cikombelo ca Kujwe. (Bamayi balupatipati bone ba Kumbo naa ba Cikombelo ca Katolika caku Roma mbaa Ambrose, Augustine, Poopo Gregory Mupati, a Jerome [Hieronymus].)
Aa ono, inga Yahushua naakaliko buti kataninga talika kupona? Johane waamba kuti aayo majwi aamba "nguwe," aboobo ooyo waambwa inga kanooli Yahuwah (munsaa bbala eelyo, mbuli Chrysostom mbwaakayeeyela) nokuba Yahushua (kulaale abbala eelyo [Johane 12:36b], mbuli Augustine abamwi banjaanji mbubakayeyeela), pele muli Izaya 6 aayo mabala agumikizya Isilayeli.
---
Eeci cibalo citali ca-WLC cakalembwa aba Clifford Durousseau.
Twakagwisya mucibalo citaanzi mazina aabakomba mituni ngobayita Taata a Mwana, akubikka mucibaka cangawo mazina mataanzi ngubaapedwe. Kuyungizya waawo twakajokolosya mutumpango ntotulembulude akubikka mazina as Taata a Mwana, mbuli mbwaakalembedwe kutaanguna abalembi bamu Bbaibbele bakayoyelwa moza. Nkamu ya-WLC