Ziibalusyo zyilatugwasya kuyeeya zyintu zyakacitika kaindi. Buzuba bwakuzyalwa mbuzuba bwakwiibaluka buzuba bwini oobo webo nookazyalwa. Banabukwetene abalo basekelela mwaka wamakumi osanwe walukwato lwabo kuti nciibalusyo ca buumi bwabo antoomwe. Masi aandeenee aalo alijisi ziibalusyo zinjaanji zyakusekelela: Mumwezi wa Kasangalubwi 15, mbobuzuba oobo cisi ca India nocisekelela kubaa lwaanguluko lwakulilela kuzwa kubulelo bwa Bakuwa baku Britain; Quingming ndipobwe lyansiku kapati lyaba Chainizi, eelyo lyakajokolosyegwa mu 2008, ndipobwe lyakulemekezya basikale, kakuli ku Amelika aku Canada, ipobwe lya Kulumba ndipobwe lyakulyookezya lyakwiibaluka zipego zyizwa kuli Sikabumba zya lwaanguluko akupegwa zyakulya zinjaanji cakulilekela.
Ijulu alyalo lilaa mapobwe aayibalusya zyintu zimwi. Aaya mapobwe alilembedwe cakabotu kabotu mu Bbaibbele, atuyiisya kasimpe koonse kajatikizya makanze ookwa Yahuwah mukufutula mukowa wabantu Bakwe kuzwa kucinyonyoono. Aaya mapobwe aalufutuko lwesu alaandaanyidwe muzibeela zyotatwe: apobwe aaciindi lisyuuka malubaluba akubizwa maila, mapobwe aamainza amapobwe aacilimo
Cibeela comwe comwe citalisyigwa aaMwezi Mupya wiindene bulemu, ooyo waambilizya kuli ndiswe kuti kuli pobwe lyakutwiibalusya cimwi cintu lilaafwi kusika.
Mwezi Mupya mutaanzi waciindi cakusyuuka malubaluba akubizwa maila, ngomwezi wini wamasimpe uutalisya Mwaka Mupya wa Kujulu.
Ulatobelwa mubuzuba bwakkumi abwane mumwezi ngweenya ooyo a Pasika apobwe lyakusekelela kuvwunwa kuzwa mubuzike litola mvwiki yomwe. Bantu banjaanji beezyeezya kuti aaya mapobwe akapedwe buyo kubana ba Isilayeli balikke luzutu, nanka kuti kuli nzila imwi aaya mapobwe "mbwaakakankaminwa kuciciingano."
Nokuba boobo, makanze aaJulu lyoonse kuti eezyi zyiindi zisetekene zyakwiibaluka makanaa lufutuko, zyeelele kubambwa akwiibalukwa mumazyalane aamisela yoonse, akwiinduluka kubikkilwa maanu, luyando lupati lokwa Yahuwah, acituuzyo Cakwe cakulyaaba eeco ncaakapeda nyika yakasulaika Nguwe.
Saatani wakasoleka kukopanya mapobwe aasetekene ookwa Yahuwah. Bantu anyika yoonse basekelela Kkilisimasi wabukombi bwamituni.
Bana Kristu aabo beelede kuba kumbele kuzyiba kabotu makani aaya, abalo basekelela Isita a Halloweeni!
Aaya mapobwe aalweeno aakopanya mazuba aasetekene ncobeni, woonse akabambilwa kuzelula maanu aabantu kuti baleke kubikkila maanu kumazuba eeni Aasetekene alimwi aamasimpe akuti bacengulwide mizeezo yabo kumapobwe aalucengo.
Buzuba bwa Mwezi Mupya
Mwezi Mupya nciindi cakwiinduluka kulyaaba cakumaninina kuli Yahuwah akulilingula mumoyo wako omukamwini. Inga oobo buzuba bulakonzya kusekelelwa munzila zyaandeene, kutobelanya ambozyimweendela zyintu zyakwe muntu azyintu ziyandika mumukwasyi wakwe.
*Muntu Uuli alikke*
Kumuntu ooyo uusekelela buzuba oobo kalaalikke, lyoonse mubuzyo uumusikila inga waba wakuti, Hena Ime ndeelede kwaabamba buti mapobwe aasetekene aaya? Kristu naakali kulanga mumisela iicizya kumbelaamazuba, wakabona kuti kunooli bantu banjaanji beenda kabali balikke mumukondo Wakwe. Walo wakabayumyayumya kwaamba kuti "2 aawo aabungene bobile nanka botatwe, Ime ambeyo nkweli akati kabo." Mangwalo atuyubunwida kuti boonse aabo balyaabide kutobela Yahuwah, balipedwe mungele uubakwabilila kubagaminina lwabo beni. Eelyo muntu ulaalikke nakanza amoyo uusinizyide kuti, uyandisya kukomba Sikabumba, mungele ooyo uumukwabilila alimwi uuliko lyoonse munsaa muntu ooyo, ngoumwi uupa kuti babe bobile amuntu ooyo "kababungene antoomwe muzina lya [Kristu", alimwi cisyomyo Cakwe aawo cilazuzikwa cakwaamba kuti, Awalo Kristu unooliko lyoonse kufumbwa nkwabede muntu ooyo.
Mbweenya mbuli Myezi Mipya yoonse, abwalo buzuba butaanzi bwa Mwaka Mupya bulilesyedwe kujatikana mumakwebo. Muntu ulaalikke inga walijaninna zileleko zipati kuti wamanizya buzuba oobo kajatikene mukulumbaizya Mulengi, kulisinsa akulilingula zyintu zyicili mumoyo wakwe. Cintu cibotu cimwi muntu ncanga wacita mubuzuba butaanzi bwa Mwaka Mupya, ncakulemba mulongo wazyintu zyoonse nzyalumbaizyila Mulengi eezyo nzyaakatambula kuzwa mu Buzuba Butaanzi bwa Mwaka Mupya wakainda. Ibbuku lya Ntembauzyo, lizwide mipailo mibotu iikondelezya loko yakulyaaba akulipa cakumaninina ku Mulengi. Kubala mubbuku lya Ntembauzyo inga caba cintu cimwi ciletela ciindi cibotu cakumanizya buzuba oobu muntu nalaalikke. Kulemba mulongo wazyintu zyamoza / nanka zyintu nzyolombozya akukanza kuyoocita mumwaka mupya - eezyo zyintu webo nzyoyanda kuyooyiisyigwa nokuba kwiiya, zyintu nzyoyanda kuyoozunda kutegwa ukalyaabe cakumaninina ku Mufutuli wako, zyoonse eezyi ninzila mbonga webo wamanizya buzuba butaanzi bwa Mwaka Mupya oobo kosekelela Mwaka Mupya koli olikke.
*Mikwasyi*
Mbweenya mbuli muntu uulaalikke, ayalo mikwasyi yeelede kulanganya Mwaka Mpuya kuti nciindi cakulyaaba akupa maumi aabo amikwasyi yabo kuli Yahuwah. Kupaila akulumbauzya Mulengi antoomwe mbuli mukwasyi, ceelede kuba ciindi ciindene cakuba antoomwe mumukwasyi. Mukwasyi inga wabaa ciindi cakwiibaluka zileleko nzyowakapegwa mumwaka wakainda, akupa kutembaula kuli Taata Wakujulu nkaambo kazipego eezyo zyakazwa Kujulu. Cimwi cintu ciindene cikonzya kucitwa muciindi eeco, ncakulemba mulongo wazyintu zyamoza eezyo zijatikizya mukwasyi woonse antoomwe. Mazuba Aasetekene aalo nciindi cibotu cakuswaanganina antoomwe mumipailo yamukwasyi.
Mipailo yamukwasyi iliindene amipailo yamuntu nalaalikke, mukuti boonse aabo bayanda kusangana kupaila antoomwe amukwasyi inga bakonzya kusangana. Pele eeci tacili cilengwa cakoompolola kupaila bantu boonse aciindi comwe kusikila ayanda kusinka matwi eeco cicitika mazubaano, nkaambo inga tookonzya kululamika mizeezo yako mbwaanga bantu bamwi bali munsi lyako balayobeka. Pele, muntu omwe ulakonzya kutalika mupailo, mpoonya muciindi cakuti boonse baambe kuti "Akube boobo", alimwi umwi ulainduluka kutalika mupailo umwi kaamba cimuminyide kumoyo wakwe. Eeci inga camvwikaanga kuba cintu ceenzu nokuba kuusisya nsoni kuli bamwi batazyibide kupaila kuti kacili ciindi cakutaanguna kusola kupaila boobo, pele kuti mukwasyi waiya akuzyibila kupaila munzila eeyi, inga caba cintu ciletela zileleko zipati loko! Kuleka buyo kuti mizeezo yako kiyaa kusabaila eelyo muntu omwe buyo uucipaila nacilongomona kupaila zyili mumoyo wakwe, webo mizeezo yako inga wiilulamika kugama cintu comwe eeco ncoomvwa kacipailwa nokuba ceeco cakubbatamusya mumizeezo yako mbweenya mbuli Moza wa Kristu mbuukweendelezya mumoyo wako. Kupaila munzila eeyi inga waba mubandi akataa bantu boonse bakoteme kupailila antoomwe a Taata uuli Kujulu. Maminiti aali kkumi, nanka makumi otatwe inga caba ciindi ceelede ncuuutola kupailwa mupailo, kapati eelyo balongwenyina nobabungene nokuba mukwasyi uuyiya kupaila munzila eeyi. Eelyo bana nobayaa kulimvwa kabotu akuliiba kupaila munzila eeyi, abalo inga basangana kupaila, alimwi eeco inga caba cileleko cipati cikondelezya mukwasyi woonse.
Bantu bakomba Saatani balanganya buzuba bwakuzyalwa kwamuntu kuti mbuzuba bupati mukusekelela kwabo mukati kamwaka. Aboobo, kusekelela kwa Mwaka Mupya inga kwacitwa mukupana zipego ziiminina cintu cili kumoyo, kuleka zilengwa zyanyika zyamapobwe ateendelegwi; eeci ncintu ncobakondelwa kapati akusekelela bana.
Eezi zipego tazyeelede kuba zinjaanji nokuba kudulisya mali manji pe. Pele cipego eeci cikulwaizya mwana muzyintu eezyo nzyayandisya, nokuba ceeco cimugwasyilizya kuti akonzye kulimvwa kuti ulayandwa akubikkilwa maanu mbuli umwi akataa mukwasyi, eeeco inga caba cipego cikubwene cikonzya kumuletela kukkomana akulanganya buzuba oobo kuti bulaandeene.
Nkaambo kakuti ncitu ciyandika kapati kubana kuti bajane kukkomana mukwaabilana zyintu, tabeelede kwiindwa ambali kuti batole lubazu mukuula nokuba kubamba cipego cabazyali babo. Kukkomanina kaambo kakuti abalo balakonzya kupa muntu ngobayanda cipego, inga cabapa kuti oobo buzuba bube buzuba buyandisi bwiindene kubana aabo; nkaambo kamyoyo yabo iijisi luyando, nceciindi eeco nobakonzya kulitondezyela lwabo mbuli mbobayanda kucitila bamwi mukutondezya luyando lwabo.
*Mutubunga bunga*
Mbweenya mbuli muntu nalaalikke, amwalo mutubungabunga inga bantu bakondelwa kubala bbuku lya Ntembauzyo. Kuti mikwasyi yobile nanka minjaanji yabungana antoomwe, inga kwalombozyegwa kuti mukwasyi omwe omwe uletelezye Ntembauzyo yakwaabanya eeyo iili kumoyo wamukwasyi ooyo. Nkabela muntu omwe omwe uuli mumukwasyi ooyo, ulaa ciindi cibotu cakwaamba ntembauzyo eeyo iili kumoyo wakwe. Nyimbo zyakulumbaizya akulyaaba azyalo zyeelede kutola busena mukukomba amumipailo. Mbuli mbobuli buzuba bwakulisetekela kuli Yahuwah, inga caba cintu ceelede kuswaya bantu bamwi bali munkamu akuyooma ambabo lusyomo akulangila kwabo mumwaka uucizya.
Kupaila mumbungano, mbweenya mbuli kupaila mumukwasyi, inga caba cintu camaanu akukondelezya kuti boonse kabapailila antoomwe, kuleka buyo kupaila muntu omwe omwe kuzinguluka nkamu yoonse iibungene. Cilengwa cakuti muntu umwi aumwi kalyaambawida kufumbwa ncayanda mumoyo wakwe mbuli Moza wa Kristu mbuumukulwaizya (kuleka kulindila kisikila boonse bamanizya, nanka kuti wasikila mpaluba ncaayandide kwaamba), ncecintu cibotya ciindi cakupaila muciindi eeco. Kumanizya mupailo aMupailo wa Simalelo, inga caba cintu cilibotela kapati cakuswaanganya kabunga nokuba mukwasyi kuti umanizye kupaila.
Buzuba bwa Mwaka Mupya mbuzuba bulibotela kapati kulangila mwaka uucizya kumbele akulyaaba muntu lwakwe kuli Yahuwah, akwaaba buumi bwakwe abwamukwasyi wakwe ku Mulengi Taata Wakujulu.
Pasika
Mubuzuba bwakkumi abwane bwa mwezi mutaanzi kumangolezya, ngu Pasika ookwa Yahuwah. (Bapaizi 23:5)
Pasika nciindi cimwi ciinda kulemenena mumwaka woonse. Kwiinda buyo kuba ciindi cakwiibaluka kunununwa kuzwa mubuzike ku Ijipita, nceciindi cakwiibaluka kunununwa kuzwa kucinyonyoono. Ciindi ca Pasika nceciindi eelyo Kristu naakafwida nduwe andime mbwaanga Walo ngo Mwanaambelele ookwa Yahuwah uugwisya zinyoonyono zyanyika. Kunyina abumwi buzuba mumwaka woonse bulibonya kulampa mbuli bwa Pasika kumoyo wiibaluka pobwe eeli.
Buzuba bwa Bbaibbele bwakali kutalikila kubucedo, aboobo woola "lyatatu" lyabuzuba lyakali kweendelana alyamazubaano lya 9 koloko, naa akatikati kacifumofumo asyikati. Mangwalo aamba kuti Kristu wakagagailwa munsaa woola lyatatu. A 9 koloko, ime nkeibaluka ncaakali kucitilwa Kristu mucibaka cangu, ncintu cindiletela kulemenena kwa woola eelyo. Mbuli woolya litobela nolizyaabuswena, nkezyibide kuti Kristu wakali pengede akuciswa mumoyo wakwe nkaambo kamukuli wazinyonyoono cakuti taakacimvwide akucisa kugagailwa, muntu inga walibonena ncobeni mbocisofweede kapati cinyonyoono.
Aciindi ca 11 koloko. Kristu kacili aciciingano. Kacifwekemba kuyoya. Kacisulaikidwe a Taata Wakwe nkaambo kandime, akaambo kazinyonyoono zyangu, ncintu ciletela kulyaaba kwamuntu cakumaninina ku Luyando luli loolu.
Syikati. Mudima wakavwunikila ciciingano. Mawoola aabuzuba oobu ayaakulelema kweenda asyoonto syoonto eelyo muntu naibaluka kuti oobu mbobuzuba bwini Mufutuli naakafwida nduwe!
3 koloko. Kristu wakafwa muwoolya lyafuka lyabuzuba oobo, naa 3 koloko wamasyikati. Aciindi eeco kufumbwa cakeelede kucitwa munzila yalufutuko cakacitika. Mwanaa Yahuwah wakazunda cibi. Bulowa bwakununuzya oobo butuzumizya kuba antoomwe a Yahuwah, bwakasweka.
Nokuba boobo, Pasika tabuli buzuba bwakwiile kukkede kakwiina cakucita. Mupobwe lya Cinkwa Citakwe Mimena eelyo litalika buzuba butobela waawo, mimena yoonse yeelede kugwisyigwa kuzwa mumaanda.
Mimena
Misyobo ya cakulya cakalaa mimena yakali zyakulya zyibambidwe amaila. Nkaambo zyakulya zyiliindene akataa masi manji, anzila yakubamba zyakulya eezyo, ncintu cilaa maanu kubala cilembedwe atalaa civwumbyo eeco caambilizya zintu zyili muli cakulya eeco.
Mimena ilakonzya kwiitwa mazina aayindene, kusanganya abumena, mimena yakubambya cinkwa, lusu lwakufutumizya cinkwa. Mulimo wamimena wakali wakufutumuzya cakulya kuti cibe cuubauba alimwi cilibonye kuba cipati. Ncenciceeci mimena nciilanganyigwa mbuli mukonzyanyo wacinyonyoono mubulemu bwakujulu, nkaambo cinyonyoono kuti canjila mumuntu woonse ncecipa kucinca ciimo cakwe kuti alitukumune akuliyandisya. Yoonse mimena iisandaudwe amimena yakukumbya bukoko (yaambwa kuti mimena yakusanganya muli cakulya) ilabelesyegwa kanjaanji kusakamuzya cinkwa. Aboobo eeyi mimena yamusyobo ooyu, tiijisi nguzu zyakufutumuna. Ncintu cili mumaanza aamuntu kuti alisalile mwini kuti naa eeyo mimena iibikkidwe muli cakulya kuti cisakamuke naa yeelede kweelebwa. Aabo batalyi nyama bayanda kubamba pobwe inga babelesya mayi mucibaka camimena.
Misyobo yazyintu zyisanganyigwa muli cakulya yeelede kulangisyigwa, alimwi mulongo wazyintu eezyo tuumanini ali zyeezyi zyitobela ansaawa:
* Zisanganyigwa mucinkwa –antoomwe azisanganyigwa mumabbisiketi, tunkwa tupapalele atunkwa tubundumene
* Zinkwa: yoonse misyobo yazinkwa nokuba cibundumene, cipapalele, civwukumene, cikokobele, cibbalaikidwe azimwi zinjaanji.
* Maila aaligwa kaatontola
* Tunkwa tuyumu tubumbuluka
* Zyilweela: makkekke, mabbisiketi azimwi.
* Zyakulya zyiyobolwa mucanda: mbuli tunkwa tunona tuubauba, tunkwa tuteteete tukangidwe aasyoonto azimwi.
kusanganya a mimena, lusu kwakufutumuzya – kufumbwa eeco cibelesyegwa kufutumuna busu bukandidwe. Kumukwasyi nanka kumuntu ulaalikke, eezyi zyintu zyilakonzya kumanizyigwa kalitaninga sika pobwe, nanka kuyobolwa mukkoce anze.
Nokuba boobo, kuti muntu naa mukwasyi kuukamantene, kuvwuntauzya ŋanda yoonse kuyandaula mimena inga caba caambyo citondezya mbuli mbotweelede kuvwuntauzya maumi eesu kuti tugwisyile anze cinyoonyo kuzwa mumyoyo yesu. Ncintu cinyandya kubona bunji bwazyakulya zilaa mimena!
Kumangolezya, mukwasyi woonse inga wabungana kulya mulalilo wiindene wa Pasika. Eeco nceciindi aabo beenzuma balaa myoyo iiyandisya kasimpe nobatambidwe kusangana muciindi cisetekene eeco. Kunyina nzila iiluleme nanka iitaluleme yakubamba Pasika. Nkaambo, Mwanaambelele ookwa Yahuwah wakayasilwa kale, kucinyina kujaya mwanaambelele. Bana bambelele bakali kutondeka buyo ku Mwanaambelele ookwa Yahuwah. Bulowa Bwakwe lino bulitilidwe kale, pele tuciibaluka ciindi eeco nicaacitika muluyando lwa kulumba caabilo Cakwe mucituuzyo cipati.
*Kusanzya matende*
Mulalilo ooyo Kristu ngwaakatalisya mu Mulalilo ngwaakalya kaindi kasyoonto akukankaminwa Kwakwe, ninzila mbotu yakukomba muciindi eeco. Kusanzya matende akwalo ncilengwa cibotu. Kusanzya matende mukonzyanyo wabulowa bwa Kristu oobo butusanzya zinyonyoono zyesu. Mbuli Yahushua mbwaakasanzya basikwiiya, aswebo tweelede kusanzyana kuzituta kutondezya luyando lwa Kristu mumyoyo yesu, oolo lutukulwaizya kucita zintu zibotu akucitila umwi aumwi zibotu.
Nokuba kuti muntu katakwe muntunyina wakuti basekelele pobwe eelyo antoomwe, kunyina kaambo walo ncatakonzyi kulisanzya matende aakwe mwini. Tee kayi, nciibalusyo cakusanzyigwa ooko Kristu nkwatucitila umwi aumwi wesu. Imwi mikwasyi ilasekelela kwiinda mukwiimba nyimbo eelyo kabamanide kusanzyana kumatende.
*Mulalilo wa Pasika*
Bantu baindene balaa nzila ziinjaanji zyakusekelela Pasika kuti ube wamaanu. Imwi mikwasyi iyandisya kulya buyo eezyo zyilembedwe mu Mangwalo aciindi ca Pasika. Akataa zyakulya "mumulalilo" kuli musinza wamasaansa, cisyu mani cilula, cinkwa citakwe mimena, munyo amwakusunsa cinkwa. Eezyi nzyintu zyakulabila buyo pele kutali kuligwa mumulalilo. Imwi mikwasyi, kapati eeyo ilaa bana basyoonto, iyandisya kulya mulalilo, akusanganya zyakulya eezyo zyakali kujanwa muzyiindi zya Bbaibbele. Kunyina nzila iiluleme naa iitaluleme yakusekelela Pasika. Kaambo keni nkakujana nzila eeyo iikubelekela amukwasyi wako alimwi eeyo iikwiibalusya Kristu, Pasika wesu wamasimpe.
* Musinza wasaansa: wiiminina bulowa bwa Kristu oobo butusanzya kuzwa kuzyinyonyoono zyesu.
* Cisyu mani cilula: mukonzyanyo wakulula kwacinyonyoono eeco cakapa kuti Mufutuli wesu atufwide. Cisyu citeteete nceceelela kubelesyegwa aawo, pele kuti kakunyina ciliko, acalo cakagaigwa kuba lusu nokuba caampidwe inga cajata mulimo. Ceelede kulula ncobeni mbuli mululwe nanka musampizya, nkaambo cintu ceelede buyo kulabilwa amulaka kuleka kuligwa. (Kuti mukwasyi wasala kucita boobo, bana basyoonto beelede kucenjezyegwa kabataninga labila. Aawa kaambo keni nkakuyiisya, kuleka kulizya mwana pe.) "Cisyu mani cilula" cilakonzya kubambwa kwiinda mukutendaula matuvwu aacisyu ciligwa lyoonse amukwasyi, kufumbwa cisyu, akucivwelanya amusinza wamalemani amunyo. Mulalilo nuuligwa, zyoonse eezyi inga zyapandulwidwa kubana basyoonto ncozyiiminina alimwi musalo uukubwene inga watola busena akataa baabo babungene.
* Cinkwa citakwe mimena: Mukonzyanyo wa Bbaibbele wamimena kwiiminina cinyonyoono weelede kupandulwidwa beenzu abana babungene akataawo. Cinkwa citakwe mimena cakaligwa abana ba Isilayeli mangolezya kabataninga yaamuka Ijipita. Bakagwisya mimena yoonse mumaanda aabo kabataninga nununwa. Munzila njeenya eeyi, bantu bamusela wamamanino, abalo beelede kulilingula mumyoyo yabo, kwiinda mubulowa bwa Mwaanambelele, akugwisya cinyonyoono cili coonse kuzwa mumyoyo yabo akulibambila kunununwa kupati kuzwa munyika yacinyonyoono eeyi. Cinkwa citakwe mimena cilainda kubota kuti cabambwa abusu bwacinkwa bwamaila aatakwaapwidwe busenga. Ncintu cuubauba kubamba busu bunono oobo.
* Munyo:/ Munyo wiiminina misyozyi yakweempwa. Eelyo muntu kamvwide cinyonyoono mbocilula, kuumbulizyigwa ooko kuli muli Kristu kulamusikila, akumutamba kuti alyaabe cakumaninina kutegwa anjile mukukkomana amuluumuno luzyila kuli Yahushua. Aabo bayanda kulya buyo mulalilo wazikonzyanyo, katiba kajisi munyo inga kakayaa kutambikwa kuli umwi aumwi kuti abweze kasyoonto amunwe kuti alabile. Tutiba tusyoonto tulaa munyo inga twabikkwa munsaa muntu omwe omwe uubungene munkamu. Munyo uuzyila mulwizi mubotu kapati kuti muntu kakonzya kuujana .
* Cakusunsa: eeco cakusunsa cinkwa ncintu cilweela. Mumulalilo wamamanino kataninga fwa Kristu, eelyo Johani wakacengamina kuli Yahushua akumubuzya cigaminina kuti nguni uyoomwaaba Walo, Kristu wakamuvwiila kuti ooyo uusunsila aciindi comwe anguwe muli cakusunsa ngonguwe uumwaaba. Cakusunsa, zimwi ziindi cakali kwiitwa kuti charoset/haroset, ncikandi cibambidwe kuzwa kumicelo miteteete nanka yaampidwe: mbuli nkuyu, masaansa aakayuma ayimwi micelo. Misyobo yanzubo zinjaanji ilacibamba munzila ziindene, kweendelanya amicelo iijaninwa mumabazu aanyika oomo mukkalwa.
Mumikwasyi iilombozya kulya mulalilo uukkwene mbuli muziindi zya Bbaibbele, zyakulya zimwi zyilidwa antoomwe amulalilo zyili mbuli musinza wanyungu, mafuleenke, masaansa, nkuyu ayimwi micelo iitazyidwe mucitonga. Cisyu mani cilula, amimena yasenke ileelela kulida antoomwe acinkwa.
Kuli baabo balisalila kulida mulalilo uukkwene antoomwe a Pasika, eelyo wamana mulalilo nokusika cintu cini cilaa maanu mangolezya aayo: mulalilo ulalilgwa cinkwa citakwe mimena akwaabana nkomeki yokwa Yahushua. Nokuba kuti cinkwa citakwe mimena cakali cibeela camulalilo, alumwi lubango lwacinkwa eeco luleelede kubambilwa cilengwa camulalilo cini. Ooyo uutambula beenzu, mbuli mbucaabede, nguupa cakubala mumangwalo, kanjaanji kuzwa aawo mpokulembedwe mulalilo wamamanino. Eeci nciindi cisetekene.
Kwaabana nkomeki yakunywida Yahushua, ncecintu ceebeka mangolezya aayo. Kuti mukaintu ulaamunzi kajisi nongo nokuba nsuwa mpati, nanka kulomba kuli yooyo uujisi, ncecipa kuti nkomeki yokwa Yahushua ibe yaandeene. Kristu wakaambila basikwiiya kuti, "Kamucita oobu mukwiibaluka Ndime." Eeci nciindi ciciliko kubatobeli Bakwe.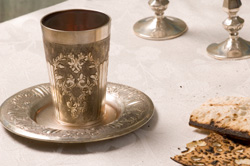 Muntu omwe ulatalisya kunywa kuzwa munkomeki, ulapukuta mpaali kunywida akalembo kapedwe kakupukutya akutambika muntu uumutobela. Mbweenya oobo Yahushua mbwaakaambila basikwiiya, "Kamunywa eeci inywe nyoonse," aboobo kunyina weelede kwiindwa ambali kunywa "bulowa bwa masaansa" nkaambo eeco ncecikonzyanyo cabulowa bwa Kristu oobo bwaatililwa zinyonyoono zyesu. Mikwasyi minjaanji ilisalila kuti bana balindile kusikila kabala myaka yakuzyalwa iili kkumi ayibili eelyo nobanga batola lubazu kulya mulalilo akunywa munkomeki, nkaambo mwaka wakkumi ayibili ngomwaka ooyo mwana nakonzya kubaa milandu mubuzumi bwakwe kuli Yahuwah.
Eelyo mulalilo wamana kuligwa, mupailo wakulyaaba weelede kupailwa alimwi boonse beelede kutola lubazu mumupailo ooyo, kabalumba Yahushua cituuzyo cipati Cakwe, aluyando lwa Taata lupati boobo mukuyandisya kupa mwana Wakwe kuti anunune babisyi. Kuli nzila zinjaanji zyakumanizya ciyanza eeci, kubikkilizya akuleleka baabo babungene waawo, kabalelekwa amusololi, uutambula beenzu, bazyali, bana baswaya. Eeci cinga caba cibalo cizwa mu Bbaibbele nokuba majwi aakwe buyo mwini. Mangwalo aamba kuti eelyo mulalilo niwaamanizya kuligwa, Yahushua abasikwiiya bakaimba lwiimbo akuunka anze. Oolu tiilwakali lwiimbo lwamalila pe, lwakali lwiimbo lwakukkomana. Kristu wakalikkomene naakali kuyeeya bantu banjaanji, amiya minjaanji iyoofutulwa kwiinda mucituuzyo Cakwe. Mazubaano, nokuba kuti swebo tucoomokela zinyonyoono zyesu eezyo zyakapa kuti Kristu atupe cituuzyo cipati boobo kutegwa atununune, tulikkomane kuti Kristu wakazunda alimwi tulakonzya kunununwa kwiinda mukusyoma bululami Bakwe
*Zintu zinga zyacitwa:*
Muntu umwi aumwi, mukwasyi nanka kabunga keelede kwaanguluka kubamba ciindi eeci kuti cibe ciindi ciindene bulemu alimwi ciiminina zinjaanji kapati kuli mbabo. Bantu bamwi bakkomanina kuyala ngubo zyamisyobo misyobo ansi akusomba cakulya mumitaanga iikwakwabele. Bamwi bakkomanina kubelesya mitiba atulembo ooto ntobayandisya kumoyo. Kuyasya nkandela cipa kulibonya kabotu zyintu, kufumbwa cibelesyegwa nanka tugabba twa kkulusitolo, nanka mabbodela alambaidwe misyobo yiindene.
Ipobwe lya Cinkwa Citakwe
Pobwe lya Cinkwa Citakwe Mimena litalisyigwaa mipailo yiindene lyoonse mubuzuba bwa Nsabata, oobo busikila muli bwakkumi abwane bwamwezi mutaanzi, nkakaambo aako ncoliitwa kuti Ninsabata Mpati.
Ndipobwe litola mazuba aali ciloba, kusikila muli bwamakumi obile abumwi bwamwezi ooyo. Kuli milazyo yeelede kutobelwa eeyo iigaminina buyo pobwe eeli. Muciindi eeci, kunyina pe mimena yeelede kuligwa. Kwiinda buyo kuba Pasika, eeli pobwe lisekelela kunununwa kwabana ba Isilayeli kuzwa mubuzike alimwi, akunununwa kwesu kuzwa kucinyonyoono. Pobwe lya Cinkwa Citakwe Mimena tacili ciindi ca kuleka kubeleka milimo, pele lilakonzya kuba ciindi ciindene cakuba aamukwasyi antoomwe, ziindi zya mukwasyi kubeda antoomwe, muziindi zyakukomba azyakusekelela.
Mu Pobwe lya Cinkwa Citakwe Mimena, kuli zyintu zyotatwe zipati : (1) buzuba butaanzi bwa Pobwe lya Cinkwa Citakwe Mimena mbuzuba bwa Nsabata Mpati muli bwakkumi abwasanu; (2) buzuba bwabili mbuzuba bwakutuuzya Maila Aakuzumbaanya, alimwi bwiitwa kuti Pobwe lya Micelo Mitaanzi (oobo mbuzuba Yahushua naakabuka kuzwa kubafu, muli bwakkumi acisambomwe); (3) buzuba bucaalizya bwa Pobwe mbuzuba "busetekene," muli bwamakumi obile abumwi abwamakumi obile abubili bwamwezi ngweenya. [Woonse mazuba aaya abalwa kubelesya kkalenda lyoka Yahuwah litobelezya Mwezi-azuba antoomwe.]
"Eelyo inywe mwaakunjila munyika eeyo Ime njeekamupa, alimwi mwaakutebula butebuzi bwanyika eeyo, nkabela mukalete musunta wamaila wabutebuzi bwenu ku mupaizi, mpoonya walo uyoozumbaanya musunta ooyo kunembo lyokwa Yahuwah, mubuzuba butobela Nsabata." (Bapaizi 23:9)
Paulu wakazumina kuti cinkonzya cakubuka kwa Yahushua mu Pobwe lya Micelo Mitaanzi eelyo walo naakati:
Pele lino Yahushua wakabuka kuzwa kubafu, alimwi wakaba micelo mitaanzi kuli baabo bakoonede. . . . Nkaambo mbweenya mbuli kwiinda muli Adamu boonse mbobafwa, mbweenya akwiinda muli Yahushua boonse mbobayooba bazumi. . . . Yahushua walo ngomicelo mitaanzi; mpoonya kutobela aabo bakwe aciindi cakuboola Kwakwe Yahushua. (Langa 1 Bakolinto 15:20, 22-23.)
*Buzuba butaanzi bwa Pobwe lya Cinkwa Citakwe Mimena*
Akataa Nsabata zyoonse mumwaka, Buzuba Butaanzi bwa Pobwe lya Cinkwa Citakwe Mimena bulainda kubaa bulemu. Mbuzuba bwiibalusya buzuba oobo Kristu naakalede kucuumbwe. Ma! Butalilampili buzuba oobo eelyo muntu naibailuka basikwiiya mbubaalisukete akugwitila kulilila mucamba mumyaka minjaanji eeyo yakainda! Tiibakateelede kuti Mesiya wakalaa mulimo wakufwida banji, cakuti eelyo naakafwa, kutunuka abuumba, kumyongwa mwida kwabuusu akutyompokelwa kwabajata akubaminya mumyoyo yabo.
Mbuli mawoola aabuzuba bwaciibalusyo oobo naayaa kwiinda, muntu inga taaleka kuyeeya, lyoonse alyoonse, kupyopyongana, buumba akubulila lyo bulangizi ooko nkubaalimvwide mumyoyo yabo basikwiiya. Oobu mbuzuba bwakwiibaluka kupyopyongana amalilwe woonse aangaa kaazambaide nyika yoonse kuti nilwatali luyando lwa Taata lwakainda akati. Nciindi citontomeka moyo eelyo muntu nasola kweezyeezya mbocicisa cinyonyoono.
Mulawo ookwa Yahuwah mulondo. Ncecintu cilembedwe eeco citondezya mizeezo yambwalimvwide Ooyo Uutamani. Kucinca mulawo ooyo inga kwaba kuzumina kuti kuli kampenda muli Yooyo ulaa ciimo caambwa mumulawo ooyo. Ncencico eeci mulawo uusetekene ookwa Yahuwah ncuuli mulawo wa Luyando, Luyando Lutamani lwakajana nzila yakunununa babisyi: cituuzyo cini ca Luyando Lutamani ncakutwaabila Mwana kuti atubbadele mulandu wesu tobabisyi.
Saatani kujulu wakasulaikide Kristu nkaambo kalubazu ndwaakapedwe munkuta zyakujulu zyokwa [Yahuwah]. Wakali kucimwa akaambo ka Nguwe kapati eelyo naakatandwa kuzwa kujulu. Wakacimwa nkaambo ka Yooyo wakalyaaba kuti Lwakwe uyoonununa mukowa wababisyi. Pele munyika eeyo Saatani mwaakalidundauka kuti nguuyendelezya, [Yahuwah] wakazumizya Mwana Wakwe kuti aboole, kali mwana muvwanda uutajisi awumugwasya, kakonzya kuciswa akubula nguzu mbuli bantu boonse baansi aano. Walo wakamuzumizya kuti anjile muntenda zyabuumi ansaano mbuli bantu boonse, akulwana nkondo mwanaa bantu uli woonse njalwana, akuba muntenda yakwaalilwa kucita ncakaboolela akusweekelwa zyoonse.1
Yakali nkondo iini eeyo Kristu njaakanjila alimwi eeyo Walo njaakali kunga waalilwa kuzunda. Kuti Kristu, nokaba kaindi komwe buyo, nokuba mumizeezo yakwe buyo, naakazumina kucita cinyonyoono, amwalo mumizeezo Yakwe naakaalilwa kuzunda nkondo eeyo. Saatani naakamuzunda, alimwi cinyonyoonyo nicakayambukila mulengalenga woonse. Kristu a Taata bakalisungula kubikka buumi bwa Kristu bwini mukulwana nkondo eeyi. Kuti Kristu naakabisya, naakatambula bulumbu bwacinyonyoono: kufwa kutamani.
Moyo wabuntu ookwa Taata ulalangila mwanaakwe. Walo ulalanga mubusyu bwamwanaakwe musyoonto, akukankama nkaambo kantenda zyabuumi. Walo ulangila kuti asitilile muyandwa wakwe kuzwa kunguzu zya Saatani, kumukwela akumulesya kunjila masunko aakulwana. Pele kutegwa akeelele kunjila munkondo iilula boobu, antenda iiyoosyela limwi, [Yahuwah] wakapa Mwanaakwe alikke, kutegwa nzila yabuumi ibambilwe baabo bacilli bavwanda. "Ndoolu luyando" Amukankamuke nomajulu! Konyandwa webo Onyika!2
Taata wakalisungula zyoonse kuti atununune swebo. Iswe tatubwene mbocilaa butongo cinyonyoono. Pele teekayi tobanji tucikkede cakuliiba mucinyonyoono. Eeco ciibalusyo cili muNsabata, ncakutuletela cintu citwiibalusya muulo ooyo Eloah a Mwanaakwe ngwaakabbadela kuti swebo tufutulwe. Kristu kwiina pe ncaakabwene kumbelaa mazuba kwiinda acuumbwe. Kulemenwa zinyonyoonyo antoomwe amilandu kwakamulemena kapati cakuti Walo wakalimvwa aanga kunyina pe alimwi nanga kayootambulwa kuboola kabili kunembo lya Taata. "Nkokulemenwa zinyonyoono ooku, kwakapa kuti eeyo nkomeki yabukali bwa Taata ali Nguwe mucibaka cababisyi, kuti imululile boobo, akupa kuti moyo Wakwe Mwanaa [Yahuwah] uuse cakuti wakakosoka."3
Luyando lwa Singuzuzyoonse, Taata Uutamani alimwi Uusetekene lwakali lwakuti Walo wakali lisungwide kusweekelwa cili coonse kuti anunune babisyi aabo bakeenwa akunjizyigwa mucinyonyoono. Mukulyaaba kwantenda mpati kudulisya kapati boobu, luyando lwa Kristu lwakali lupati cakuti wakalilyaabide kusweekelwa buumi Bwakwe bwakukkala lyoonse kutamani a Taata Wakwe. Kuumuna kuti zi, amanyongwe aakacitika buzuba oobo Kristu naakali mucuumbwe, ncintu cisyoonto buyo cakali kutondezya nyika yoonse mbwiinga yalimvwa kuti kakunyina Mufutuli wayo.
Luyando lwamusyobo ooyu, ndupati kapati alimwi lulasalala; nuuba moyo muyumu aanga ndibbwe nkaambo kacinyonyoono inga weetela kuluyando lwamusyobo ooyu. Mbuli muntu eelyo nalibonena bulamfu abufwaafwi bwaluyando lulyaaba boobu, Luyando lwabulemu bwakujulu, walo inga wabona kuti ncintu cilaa maanu kulyaaba cakumaninina kukweendelezyegwa aLuyando oolo, akulisalila kuleka kupona mucibaka cakwe, kwiinda kuti walo apone kakwiina mufutuli uulaa luyando luli boobo.
*Ndoolu Luyando*
Ndoolu luyando – lupati mbuli lwaanje,
Lubomba lwaluyando luli mbuli zambangulwe!
Eelyo mwanaa mwami wabuumi,
Cinunuzyo cesu, ooyo waatilila ndiswe
Bulowa Bwakwe buyandisi.
Nguni uunga Luyando Lwakwe talwiibaluki?
Nguni uunga waleka kwiimba kutembaula Nguwe?
Walo kunyina nanga walubwa
Mumazuba aajulu woonse aatamani .
Amulundu wakukankaminwa
Tusensa tupoomoka bulamfu akukwazamuka.
Kwiinda mumilyango yamazambangulwe
Aalubomba lokwa Yahuwah, kwakakunka
Akukunka guwe lyaluse.
Luse aluyando mbuli milonga mipati
Kalupoomoka akutaleka kuzwa kujulu!
Aluumuno lwakujulu
Abululami bukkwene
Bwakamyonta nyika ilaa mulandu.

*Ndoolu luyando: (audio)*
*Zimwi zinga zyacita:*
Pobwe lya Cinkwa Citakwe Mimena inga lyaba ciindi cibotu camukwasyi kubeda antoomwe. Kukomba mumikwasyi inga cagamika maanu kuluyando lwa Taata oolo ndwatutondezya mubuumi bwa Yahushua. Ciindi cibotu cakubikka ambali zyintu zyakucita mumukwasyi, inga zyapa kuti eeyi ibe mvwiki yiindene mumaumi aabana akukwelela myoyo yabo munsaa bazyali babo akubaangilila antoomwe muluyando. Nokuba kuti mazuba aapobwe taakali Nsabata woonse, pele buzuba bucaalizya ni Nsabata, nokuba kuti busikila mubuzuba bwa Kulibambila. Aboobo, kumanizya Pobwe lya Cinkwa Citakwe Mimena ncintu ciletela muntu Nsabata Zyobile buyo zyitobela mumazuba obile mumwaka woonse.
-----------------------------------------------------------------
1 Ellen G. White, Desire of Ages, p. 49.
2 Ibid.
3 Ibid., p. 753.
Buzuba bwa Maila Aakuzumbaanya
Maila Aakuzumbaanya acalo nciindi cakukkomana muziindi zyoonse ziibalukwa nokusyuuka malubaluba! Mbobuzuba eelyo Mufutuli naakabuka kuzwa mucuumbwe! Walo wakabusyigwa nkaambo Walo wakali cituuzyo cikkwene citakwe cinyonyoono alimwi nkaambo kacituuzyo Cakwe, iswe inga twapona lyoonse kutamani muli Nguwe. Mumazuba woonse eelyo luyando lwesu akulumba nokweelede kugamikwa ku Mufutuli wesu a Taata wesu uuli Kujulu, oobu buzuba bweelede kuba ciindi cakusekelela, akupa kulumba abulangizi. "Ooyo watakalesya mwana Wakwe, pele wakamulekela Walo mucibaka cesu, mbubuti mbwanga taatupa zyintu zyoonse kakwiina muulo?" (Baloma 8:32, NKJV)
Bukombi bwamituni oobo buli mukusekelela Isita wamazubaano mbobwaasolweda bantu banjaanji kuti bauntuluzyile buzuba bwa kubuka kwa Kristu. Bulemu bwa Pasika bweelede kubambwa mbuli mbobweelede. Kakunyina lufu lwa Kristu, iswe inga katunoonyina lugwasyo abulangizi buzwa kujulu. Kwiinda mukubuka Kwakwe kuzwa kubafu, antoomwe abuumi Bwakwe bulondokede, ijulu lyoonse lili julidwe kuli ndiswe: kuti tutambule lugwasyo lwesu, akukulwaizyigwa kwesu abuponi bwesu ansi aano, antoomwe akukona kuteeli kukabe kutamani lyoonse. Kuzunda kwamusyobo ooyu kweelede kwiibalukwa lyoonse. Yahuwah wakazunda ncobeni. Mulawo Wakwe Uusetekene wakasunkwa, aboobo Walo wakacikonzya kucita eeco ncaakali kulombozya kucita: kunununa babisyi aabo bakeenwa akusolwedwa mucinyonyoono.
Pobwe lya Kuzumbaanya Maila nciibalusyo cilangide musyule akunembo kutamani eelyo nyika niyoobambululwa kiili mpya alimwi kiitajisi cinyonyoono alimwi nokunoonyina babisyi. Eelyo mulimo Wakwe walufutuko akunununa niwaamanizya kubelekwa, Yahushua wakalyookezya mucuumbwe mu Nsabata. Kwamyaka iili zyuulu cisambomwe, bantu baliminidwe kunsaa mukuli wa Saatani acinyonyoono. Eelyo cinyonyoono caakumana, basalali banunudwe bayoosekelela Nsabata munkuta zyakujulu. Pobwe lya Kuzumbaanya Maila lili mubuzuba butaanzi bwa mvwiki nkaambo mbuzuba bwakubambulula, ciindi cakupiluluka kutalika alimwi. Kubuka kuzwa kubafu kuli mubuzuba bwa Pobwe lya Kuzumbaanya Maila, buzuba butaanzi bwa mvwiki, bulangide kumbele kuciindi citamani kuzinguluka lyoonse kukabe kutamani, eelyo basalala banoonunudwe nobayootembaula Taata a Mwana nkaambo ka cipego Cabo citeezyekwi caluyando lutamani.
Pobwe lya Kuzumbaanya Maila nkusekelela kwakulumba. Tatweelede kulekezya kupa kulumba kwesu kuli Kristu nkaambo kabuumi bwesu bupya kwiinda mulufu walo ndwaakatufwida swebo. Tweelede kulumba Nguwe nkaambo kamaumi eesu cino ciindi, azileleko antoomwe a buumi bwa moza Walo mbwalengulula mukati kamyoyo yesu. Maleele aakukomena kwanseke iifwide, ncaano cabuumi bupya muli ndiswe swebo notwakafwide muzinyonyoono zyesu akusotoka mulawo. Mbuli mbwakaamba Paulu, "Ime ndakakankaminwa a Kristu; Nsyeli Ndime uupona, pele ngu Kristu uupona muli Ndime; alimwi buumi mbwepona lino munyama ndibupona mulusyomo lwa Mwanaa Yahuwah, ooyo wakandiyanda akulipa Lwakwe kuli ndime."
(Bagalatiya 3:19)
Pobwe lya Kuzumbaanya Maila nkusekelela nguzu zyiteeli zyaluyando lwabulemu.
Kondisimpa mbuli caando caluyando amoyo Wako,
Mbuli caando akuboko kwako;
Nkaambo luyando nduyumu mbuli lufu . . .
Meenda manjaanji taakonzyi kuzima luyando,
Nanka mazambangulwe taakonzyi kulunyikizya pe.
Kuti muntu wapeda luyando,
Buvwubi boonse buli muŋanda yakwe,
Inga bwasulaikwa citaambiki.
(Lwiimbo lwa Solomoni 8:6, 7)
Mbokuli luyando luli boobu kaluvwunguluka kunembo lyesu, swebo tweelede kuya kumbele munkondo kulwana sinkondoma alimwi akukkomana kutola mulumbe ookwa Kristu akuboola Kwakwe linolino anyika eeyi iiwide.
Nguni uunga watwaandaanya kuzwa kuluyando lwa Kristu? Hena mapenzi, naa nkupyopyongana, naa nkutundululwa, naa ninzala, nanka mantanda, nanka ntenda, noliba cceba? . . . Muli zyeezyi zyintu zyoonse tulainda kuba bakomi kwiinda muli Nguwe ooyo wakatuyanda. Nkaambo Ime ndikulaizyidwe kuti kutali lufu nanka buumi, nobaba bangele, nanka nguzu, nokuba zyintu zyiliko cino ciindi nokuba zyintu zyiciboola, nokuba bulamfu naa bufwaafwi, nanka cili coonse cilengedwe, inga tiicakonzya kutwaandaanya kuzwa kuluyando lwa Yahuwah ooyo uuli muli Yahushua Uunanikidwe Simalelo wesu. (Baloma 8:35-39)
*Zyintu zinga zyacitwa:*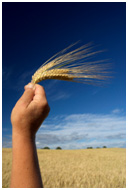 Mbuli cilengwa, misunta yamaila yakali kubunganyigwa kuti iletwe kunembo lya Mulengi kuti ibe cituuzyo ca Kuzumbaanya Maila. Nkaambo kabantu banjaanji aabo bakkede mumadolopo nokuba muzyooko zimwi, eeci tacili cintu cikonzyeka kucitwa. Nzila iimwi yakubona maleele aakukomena kwazyintu njakunyika nseke zyamimena. Mazuba masyoonto buyo kabutaninga sika buzuba bwa Kuzumbaanya Maila, nkunyika mimena ya maila nokuba nseke zyamusyobo umwi mumeenda kazyibalidwe zuba. Nyungu zyitola buyo mazuba otatwe kuti zyimene. Aciindi cakukomba Pobwe lya Kuzumbaanya Maila, eezyi zyeelede kwiimpulwa mumupailo mbuli zinkonzya zya buumi bupya oobo mbotupedwe eelyo iswe notulisalila kuti tufwe kuzinyonyoono zyesu. Nyungu zyipatipati, inga zyakondelezya bana kuti baiye ciiyo. Mboobu mbocicitwa: Kotesya kapepa akukabikka mukati kabbodela libalangala. Koselemuna nseke zyanyungu mukati kabbodela eelyo. Kobambilila kuti aaka kapepa kaliyeeme kumabalibali aabbodela, alimwi kobikka bbodela eelyo mumpulungwido aawo zuba mpolikonzya kubala. Kobikka nseke zya nyungu akataa kapepa abbodela. Koya kumbele kutesya kapepa kutegwa nseke zyisonsa kazyilaa meenda. Eelyo nyungu zyatalika kusonsa, bana beelede kunoolangilizya citola busena, inga balibonena maleele aabuumi kaacitika mumeso aabo munseke eeyo yakafwide kutegwa kulibonye buumi bupya.
---
1 "After one's own birthday, the two major Satanic holidays are Walpurgisnacht [May 1] and Halloween." Anton S. LaVey, The Satanic Bible, (New York: HarperCollins Publishers, Inc., 1992), p. 96.