"A rozkazuje všechněm, malým i velikým, bohatým i chudým, svobodným i v službu podrobeným, aby měli znamení na pravé ruce své, aneb na čelích svých, a aby žádný nemohl kupovati ani prodávati, než ten, kdož má znamení aneb jméno té šelmy, anebo počet jména jejího." (Zjevení 13,16-17)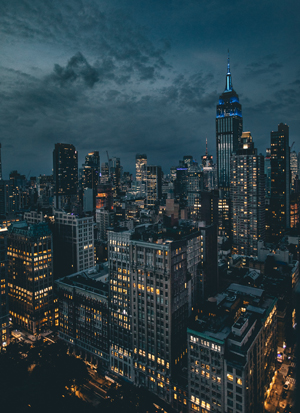 V celém tom rozruchu a spekulacích ohledně znamení šelmy existuje jedna věc, kterou většina lidí opomíjí: přijde čas, kdy "nikdo nebude moci kupovat ani prodávat, než ten, kdo má znamení té šelmy."
Je zjevné, že nejdůležitější přípravou pro každého je ta duchovní připravenost. Ale Yahuwah si taky přeje, aby se věřící připravili i fyzicky. To je důvod, proč dává Biblická proroctví - aby křesťané mohli vědět, co přichází, a připravili se na to duchovně i fyzicky.
Utečte z měst!
Zásadní částí fyzické připravenosti je odstěhovat se z měst. V čase před námi budou města smrtelnou pastí. Ve městě je tvoje existence zcela závislá na tom, že si koupíš jídlo a vodu, zaplatíš nájem, elektřinu, plyn, atd.
Jinými slovy, tvoje schopnost existovat ve městě je zcela závislá na tvé schopnosti kupovat a prodávat. Z toho důvodu je naléhavé, aby se všichni Yahuwahovi lidé začali připravovat na vyjití z měst. To je něco, co není možné udělat přes noc. Vyžaduje to hodně modliteb a božího vedení, takže by nikdo neměl otálet s tímto procesem.
Pěstování vlastních potravin
Život na venkově je vitální nutností pro poslední generaci. Nejenže je to lepší pro tvé fyzické zdraví, ale nabízí to i příležitost pěstovat si vlastní potraviny. Začni se poohlížet po místě na venkově, kde budeš mít možnost pěstovat si vlastní zásobu potravin. Pouč se, které plodiny rostou dobře v tvé oblasti. Každé místo na zemi má svá základní specifika pro pěstování v daném klimatu. Nauč se, co dobře roste v oblasti, kde žiješ.
Pamatuj na to, že geneticky modifikovaná semena neprodukují rostliny, jejichž semena by reprodukovala více rostlin. Ujisti se, že použiješ dědičná semena, aby byl vždy způsob, jak si vypěstovat příští úrodu. Pokud jsi nikdy neměl zahradu, tak se o to začni zajímat. To jsou dovednosti, které každý potřebuje.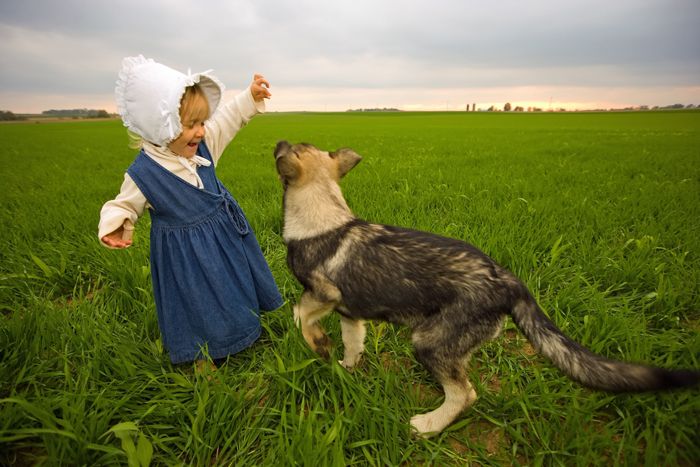 Konzervace a uchování potravin
Když se budeš učit pěstovat vlastní potraviny, nauč se taky, jak můžeš různými způsoby uchovat to, co si vypěstuješ. Některé potraviny se dají uchovat skrze konzervaci, usušení, naložení v soli nebo zamražení. Zjisti si, které metody fungují nejlépe pro plodiny rostoucí v tvé oblasti.
Nauč se také, jak nejlépe uchovat suché potraviny. Kaštanové listy přidané k fazolím odpuzují hmyz. Vajíčka ponořená do sklenice s vodou nebo křemičitanem sodným vydrží rok. To jsou informace, které předchozí generace znaly, ale které se dnes vytrácejí, protože lidé mají snadný přístup k obchodům s potravinami.
V těchto posledních dnech postrádá většina potravin dostatek živin. Princip jezení optimální výživy je daleko důležitější než dodržování striktní vegánské diety. Každý člověk má jinou potřebu stravování a to se musí brát v úvahu. Na venkově může člověk pěstovat slepice a kozy, možná i krávu. Má-li tvůj pozemek větší rybníček, můžeš pěstovat ryby. Důležité je mít čerstvá, zdravá zvířata. Zvířata pěstovaná v komerčním prostředí jsou běžně plná nemocí nebo zcela napumpovaná antibiotiky.
Zabere to určitý čas, než se člověk naučí nezávislosti na komerčně pěstovaných a prodávaných potravinách. Začni s tím dnes!
Na venkově máš vždy příležitost navázat kontakt s lidmi, kteří bydlí poblíž. Seznamte se. Poznej, jaké plodiny oni pěstují. Být schopen vést výměnný obchod je jeden způsob, jak být schopen zabezpečit svou rodinu, když už nebudeš schopen kupovat ani prodávat.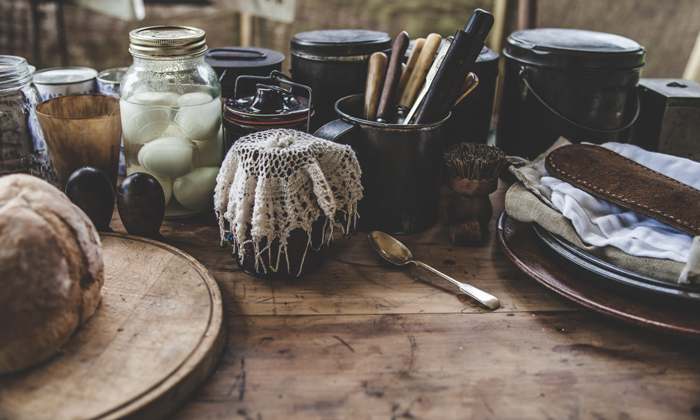 Jaká je situace s vodou?
Když si budeš vybírat pozemek na venkově, ujisti se, že tam máš zdroj vody, který není závislý na elektřině. Celoročně proudící potok s dostatečným samospádem je ideální, ale není jediným řešením. Existují jiné možnosti jako například solární panely nebo ruční pumpy a studny. Některé pozemky mají spodní prameny, které se dají využít.
Mnoho oblastí světa využívá sběr dešťové vody ze střechy. S filtračním systémem je možné využít ji jako pitnou vodu. Ať už je tvůj zdroj vody jakýkoliv, zajisti si přísun vody pro případ, kdy si už nebudeš moci koupit elektřinu. Bez vody nemá kus pozemku vůbec žádnou hodnotu.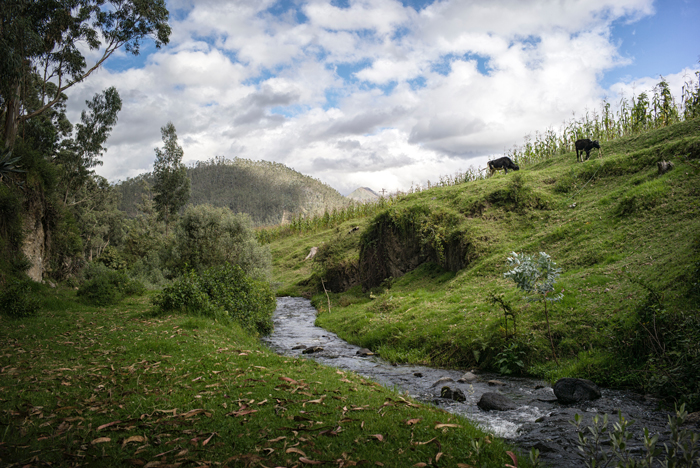 Obavy z počasí
Extrémy počasí představují unikátní výzvu pro život na venkově. Místa, která zažívají extrémní horka, potřebují najít způsob, jak přirozeně ventilovat domy, stejně tak oblasti, kde je extrémní zima, potřebují náhradní zdroj topení, který by nebyl závislý na elektřině.
Jednoduchý život prožívaný v klidu venkova je ideální pro rozvoj charakteru vhodného pro Nebe. Neustálá umělá stimulace městského života, stálé přizpůsobování se světským měřítkům, má diametrální vliv na duši. Obzvláště děti by měly být vychovávány v prostředí venkova. Život v přírodě táhne srdce člověka ke Stvořiteli.
Život na venkově: nezbytnost pro poslední generaci
Je nemožné provést takovou změnu životního stylu bez sebeobětování a božího vedení. Je třeba to pečlivě promyslet a takovýto přechod dobře naplánovat. Když však vše předložíš Otci, On tě povede k místu, které je pro tebe tím pravým. On tě uschopní učinit nezbytné změny, tak abys byl ty i tvá rodina v bezpečí ve dnech před námi.
To je proces, který zabírá nějaký čas, a toho času už moc nezbývá! Modli se za vedení. Začni shromažďovat informace už teď a další krok se ti ukáže. Přijde doba, kdy nebudeš schopen kupovat ani prodávat, ledaže se rozhodneš přijmout znamení šelmy. Připrav se na tento čas už teď: odejdi z města na venkov, kde můžeš přestovat vlastní potraviny a budeš mimo dosah nepřátel.