Kubala kabotukabotu tumpango twa Daniele 11:36-40, tuyubununa 100%
kuti "Mwami Wancinko" ngu is France!
"Lino mwami ooyo uyoocita kufumbwa ncayanda. Uyoolisumpula akulipa bupati kwiinda baleza boonse. Uyokwaamba malweza aakusampaula Mwami Yahuwah wakasimpe wabaleza boonse. Nkabela uyoobula cimukakila mane limwi bukali bukazuzikwe, nkaambo makani aakosokede ayoocitwa ncobeni.
Takooyoobikka moyo wakwe kuli leza wabamawisi nokuba kuyanda banakazi, nokuba kulanganya leza ngobayandisya nuuba muzimu uuli woonse, nkaambo uyoolisumpula kwiinda boonse.
Uyoolemeka Leza wazilwido mucimanga cabaabo; Leza bamawisi ngobatakezi uyoomulemeka angolida ansiliva, mabwe mayandisi azintu ziyandika.
Uyoolwisya zilwido ziyumu nta cakugwasigwa leza mweenzu, abaabo bamutambula uyoobayungizizya bulemu. Uyoobikka beendelezi banji akwaabanya nyika kuli basimali.
Lino kumamanino aaciindi mwami wakumusanza uyoomulwisya, pele mwami wakunyika uyooboola mbuli kambizi kuzoomulwisya ankalaki, abasimbizi amato manji, Uzoonjila muzisi mbuli izambangulwe akukukulula.." (Daniel 11:36-40, KJV)
Caandaano ca Daniele 11, cizwide busanduluzi bwa kulwisya nkondo kutola ciindi cilamfu akataa umwi wiitwa kuti Mwami wa Kunyika, alimwi acimwi ciitwa kuti Mwami wa Kumusanza. Basicikolo banjaanji ba Bbaibbele, beezyeezya kuti aawa kuli buyo mabazu obile aalwana aambilizyigwa mucibalo eeci.
Kubala kabotukabotu cibalo coonse, nokuba boobo, ciyubununa cimwi catatu. Kubandauka boonse batola lubazu munkondo eeyi, tulaambilizya yooyo watatu kuti "Mwami Wancinko." Zintu nzyaakasiya Daniele, zitondezya Mwami wancinko kuti mbulelo bwacisi ca France musyule lyaciindi alimwi amuciindi ca Napoleon Bonaparte.
DANIELE 11:36
"Alimwi mwami ooyo uyoocita kufumbwa ncayanda. Uyoolisumpula akulipa bupati kwiinda baleza boonse. Uyokwaamba malweza aakusampaula Yahuwah wakasimpe wabaleza boonse. Nkabela uyoobula cimukakila mane limwi bukali buzuzikizigwe, nkaambo makani aakosokede ayoocitwa ncobeni."
KUFUMBWA NCAYANDA
Kaambo keni nkakuti ooyo mwami "uyoocita kufumbwa ncayanda", aayo majwi alibelesyedwe ziindi zyotatwe mucaandano ca Daniele 11. Ciindi citaanzi alembedwe mukampango katatu: "Alimwi mwami wanguzu ooyo uyoosika, akulela bulelo bupati, alimwi uyoocita kufumbwa ncayanda" Eeci caambilizya Alexander singuzu Mupati. Ciindi cabili aaka kaambo nokalembedwe, muukampango kakkumi acisambomwe mukwaambilizya Julius Caesar: "Pele ooyo uuyoomulwisya walo, uyoocita kufumbwa ncaliyandila, alimwi kunyina uuyakumusinkila kumbele lyakwe: alimwi walo uyakwiimina munyika iisalala, eeyo njayoonyonyoona ajanza lyakwe."
Boonse bobile ba Alexander wanguzu Mupati a Julius Caesar, bakali bami bamapolitikisi bakakoma zisi zinjaanji. Mubwini, eelyo Mwami Wancinko nacita cintu, " kucita kufumbwa ncaliyandila", walo weelede kucita mbuli nguzu zyakacinca bweende bwa mapaolitikisi atalaa nyika. Eeci ncecintu cini cakacitwa acisi ca France.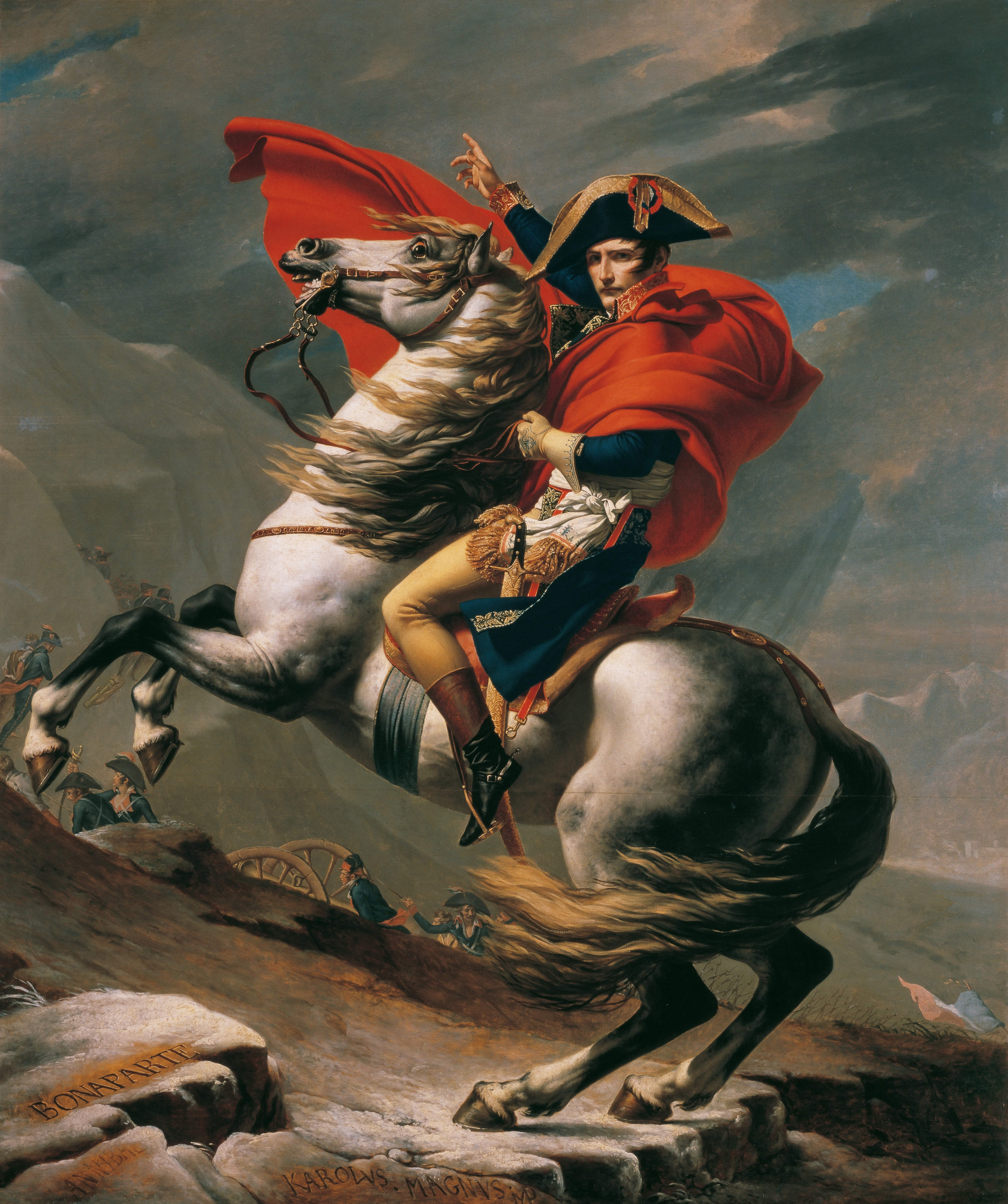 KULISUMPULA AKULIBIKKA ATALAA BALEZA BOONSE
Cisi ca France cakajaya mwami waco akumwaya buleli bwakwe, oobo kwaciindi cilamfu kwakali kupenzyegwa akutundulula basicisi kwiinda mukunyonaunwa abupoopo. Mfulumende mpya, mfulumende yacisi ca France, yakalisumpula ncobeni akulibikka atalaa baleza boonse. Kwaciindi citaanzi, lusyomo lwakuti kunyina leza naba omwe, lwakabaa mpuwo akataa bantu banjaanji abasicikolo nkaambo kakupindukwa kwabweende bwa mapaolitikisi abupaizi munkondo yacisi.
Nkondo yacisi ca France (1789-94), yakapindaula nguzu akataa lusyomo akutasyoma munyika ya Bukuwa: lino makani aakuti kunyina leza naba omwe, kutaanguna akali kubandikwa mumakwebo aakulida mumunzi wa Paris, pele kuzwa aciindi eeco aayo makani akakkalilila akataa bantu. Ooyu musyobo walusyomo wakabaa lubazu lupati mubweende bwacisi, nkaambo cakatobela waawo, cakali cakumwayawida limwi bunakristu akutobela muzeezo wakuti kunyina leza naba omwe. Nkaambo kankondo yacisi ca France eeyo kubikka mizeezo iilesya bupaizi mubantu, eeci ciyanza cakayambukila anze lyacisi ca France kuzisi zimwi zya Bukuwa, akuzisi zya Amelika . . . 1
Nkondo yamukati kacisi ca France yakaletela banamaleya lusyomo lwakuti kunyina leza uuciliko. Oolu lusyomo inga lwatobelezyegwa munyika yoonse kujokela musyule kucisi ca France eelyo Mwami Wancinko, naakalisumpula atalaa baleza boonse, kasampaula Mwami Yahuwah kwiinda mukukazya kuti nkwali ncobeni ulapona.
DANIELE 11:37
"Takooyoobikkila moyo wakwe kuli leza wabamawisi nokuba kuyanda banakazi, nuuba muzimu uuli woonse, nkaambo uyoolisumpula kwiinda boonse.
KUTABIKKILA MOYO LEZA WA BAMAWISI
Kumatalikilo aa Nkondo yacisi ca France 1789, Bukatolika bwaku Loma mbobwakali bupaizi bwacisi. Mwami Wancinko, nokuba boobo, taakalemekezya "Leza wa bamawisi."
Mu Kavwumbi Kaniini 1793, kukomba caantangalala kwakalesyegwa, alimwi mumyezi yakatobela misyoonto kufumbwa cakali kutondezya buna Kristu cakagwisyigwa, eeci cakacitigwa alumamba lwakali kuyandisya kujokezyela abupaizi oobo bwakaletelezya manyongwe manjaanji. Milangu ya Cikombelo yakasokomonwa kuzwa muzikombelo akunamaumbwe, akunyebululwa mukugwasyilizya nkondo; ziingano zyakagwisyigwa kuzwa muzikombelo amuzyuumbwe, muzibumbwa , alimwi zifwanikiso azyalo zimwi ziindi zyakali kuumpwa. … Mumwezi wa Vwumbi Pati 23 1793, zikombelo zyoonse zyakajalwa, nokuba kupindulwa kuba maanda aakuyobweda zintu zyamakwebo, nokuba maanda aakubambila zintu nanka aakusungila mbizi. Migwagwa amasena amwi aayo aakaulikidwe mazina aabasalali, akapegwa mazina mapya; aayo aakali mazina aacisi, alimwi acalo ciindi cakapindaulwa kutegwa citanikwiibalusyi bantu Buna Kristu bwacisi ca France bwakainda musyule lyaciindi.2
TALANGANYI NABA LEZA OMWE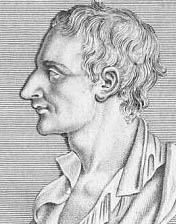 Cikombelo ca Katolika caku Loma lyoonse cakali kwaamba kuti citondezyo canguzu zyaco kwakali kucinca buzuba bwa Nsabata kuya ku Nsondo. Mwami Sincinko awalo wakalaazyi kabotu makani aaya aakupindula kkalenda lilaa mvwiki yamazuba aali kkumi lyaba Frenchi, aboobo "Nsondo" tiiyakaciliko nokuba asyoonto munzila mpya yakubamba ciindi ca Mwami Sincinko. Pierre Sylvain Maréchal, wakali mutaanzi kusendekezya kupindula kkalenda lyacisi caba Fulenchi . . . , akwaamba kuti: "kkalenda lyacisi caba Frenchi. . . talyeelede kukonzyana nokuba asyoonto amilazyo yabwaapositolo a Cikombelo ca Loma."3
"Kkalenda lyaba Frenchi nilyakapindaulwa, lyakali kusoleka kumwaya buna Kristu mukkalenda akutonkela kumbele makanze aankondo yacisi mukusumpula Mizeezo Yamuntu kwiinda kutobela."4
Cisi ca France mukusulaikila limwi buna kristu, eeco ncecintu citondezya ncobeni kuti ooyo wakali Mwami Wancinko ncobeni watakali kulanganya Leza wa bamawisi.
Cisi ca France ncecisi cilikke atalaa nyika cicilaa misela yaco iilembedwe iiciliko, eeyo yaambilizya kuti, mbuli cisi comwe antoomwe, cakaimikizya janza lyaco kuzangila Mulengi wamulengalenga woonse. Kwakali basampauzi banjibanji, abasondokede banjaanji, bakaliko, alimwi baciliko, muzisi zya England, Germany, Spain, akumwi kulaale; pele cisi France ciliimvwi alubazu lwiindene mumusela wanyika yoonse kuti calo cilikke, kwiinda mumulawo wa Mfulumende iibikka milawo, cakaambilizya kuti kunyina Leza naba omwe pe, alimwi boonse bantu bacisi, abamwi banjaanji bali kulaale, bamakaintu abaalumi, bakazyaninina akwiimbilila mulukondo kabakkomanina akutambula kwaambilizya ooku.5
TAYANDI BAMAKAINTU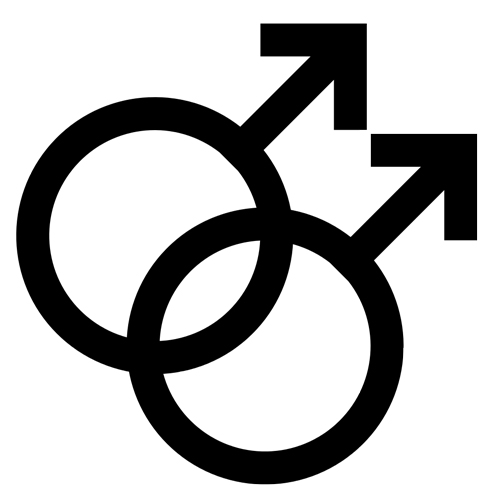 Cisi ca France, kuzwa akusulaika buna Kristu, cakatobezya kucita acimwi citondezya ncico kuti ngo Mwami Wancinko ooyo "watakali kuyanda bamakaintu."
Bamwi basicikolo ba Bbaibbele, basendekezya kuti aaka kaambo kaambilizya bapaizi ba Katolika aabo batakwete. Makani aalaa mpuwo mumazuba aakainda alakonzya kukazya kaambo aaka kuti aabo bapaizi batakwete tabali mbaumbulu pe. Kuyungizya boobo, lyoonse kwainda buyo myaka misyoonto, kuli makani aadumide aayinduluka kwaambilizya banabutema Bakatolika kabatumbuka bana nokuba kuti tabakwetwe, aayo makani lwawo ngaasolweda ku maŋunuŋunu aakuti kuli mafuwa aabana bavwanda aakajanwa alizikkidwe mumbalaa lukwakwa lwamaanda mukkalila bapaizi abanabutema Bakatolika, aamwi makani aalembedwe aalo aambilizya myaandamyaanda yamafuwa aabana aakajanwa mumbalaa maanda aasungulwa bamakaintu batakwetwe akweendelezyegwa abanabutema Bakatolika. Cilisalede kuti, bapaizi Bakatolika tabakwe bulemu bwakutobela mukulijata nkaambo buyo kakuti bakalikulika zikonkezyo zyakuba baumbulu akulijata. Aboobo, "kutayanda bamakaintu" takali kaambo kajatikizya Cikombelo ca Katolika caku Loma pe.
Cimwi cikonzya kutondezya bwakubandulula kaambo aaka, cili mu BaLoma: "Mbubonya oobo abaalumi babo bakaleka mulimo weelede wakabambilwa banakazi, akupya muzisusi zyabo zyakuyandana lwabo beni, nkaambo baalumi bakali koonana akucita abaaluminyina milimo iitondwa, nkabela kabatambula mumibili yabo beni cilumbo ceelede cakulubizya kwabo.." (BaLoma 1:27, NKJV)
Aawa, alimwi cisi ca France nceceelela ciimo eeci.
Kakutaninga ba Nkondo mucisi caba Frenchi, kulyana nkwela baalumi abaaluminyina, wakali mulandu mupati kapati mumilawo yacisi. Bulumbu bwakali bwakuumpwa acipulanga cisimpidwe ansi. … Mfulumende yacisi Iibamba Milawo, yakamwaya mulawo uukasya mamambe aayo eelyo niyaabambulula milawo iipa milandu mucisi caba Frenchi mu 1791 alimwi akusowela kulaale milandu minjaanji eeyo yakabikkidwe kwiinda mubupaizi, kusanganya amulandu wakusampaula julu; … 'eeco cakali ciindi cankondo yacisi amanyongwe aaciindi ca Milawo yokwa Napoleon (antoomwe akumwaya mulandu wakulyana nkwela banalumi abanaluminyina) amusizi zinjaanji zya Bukuwa….6
Cisi ca France cakabaa mpuwo nkaambo kakutalijata kwaco. Kwaciindi citaanzi mucisi cabuna kristu, kulyana nkwela akataa banalumi kwakazumizyigwa amulawo wamfulumende.
Antela ncintu citagambyi kuti, oolu lwaanguluko lwamusyobo ooyu lwakalesya akweendelezyegwa kwamilawo yakulijata, akuzumizya muntu lwaanguluko, akulesya kukasya kulyana nkwela akataa baalumi. Eelyo milawo yokwa Napoleoni niyaabikkwa, mulandu wakulyana nkwela baaluminyina, wakamwaigwa kuzwa akataa milandu iikonzya kusubulwa mucisi, alimwi mbuli Napoleoni naakali kuyaa bukukula nyika ya Bukuwa akudadaula zyoonse zyakali kweendelana amusela wansiku, walo wakasiya bayaki bamusela mupya mumukondo wakwe aabo bakabikka nzila zipya zyamilawo kakwiina kusanganya akataa milandu imulandu wabanalumi wakulyana nkwela.7
Masimpe, cisi ca France cakali Mwami Wancinko watakali kuyanda bamakaintu.

Daniele 11:38
"Uyoolemeka Leza wazilwido mucimanga cabaabo; Leza bamawisi ngobatakezi uyoomulemeka angolida ansiliva, mabwe mayandisi azintu ziyandika."
UYOOLEMEKA LEZA WAZILWIDO
Izina lyokwa Napoleon lyakaseluka kuzwa mumisela kalyeelene alyokwa Alexander Mupati, Hitler, abamwi bancelelebula bakali kuyandisya kukoma atalaa boonse. Mubwini, zina lyakwe lyakali kubelesyegwa munkondo zyoonse eezyo nzyaakali kulwanina cisi ca France. "Nkondo zya Napoleon zyakali kulwanwa akataa cisi ca France mubusololi bwa Napoleon Bonaparte, azisi zya Bukuwa mumyaka akataa 1799 a 1815."8
Eelyo muntu umwi wakaimvwi munsimunsi naakaamba kuti: "Swebo tuyoozunda nkaambo Leza uli kulubazu lwesu," Napoleon wakalidunda campuwo kwaamba kuti: "Leza uli kulubazu lwa lumamba lupati." Aboobo cisi ca France, mbuli mbucakaambilizyigwa, cakalemekede "Leza wazilwanyo."
LEZA OOYO BAMAWISI NGUBATAKAZYI
Cisi ca France cakali kulemekezya "leza ooyo bamawisi ngubatakazyi." Bantu balemba zyamisela bakatondezya kuti basaante ba Cikombelo ca Katolika caku Loma, bakali baleza ba ciGiliki aci Loma, bakaulikwa mazina aacina Kristu. "Nkaambo kakuti aabo bakali kusanduka kuzwa kubupaizi bwa mituni tiibakali kuyanda kulekezya 'baleza' babo – pele buyo kuti bajana leza weelene mubuna Kristu- aboobo baleza babo bakaulikwa mazina aabuna Kristu akwiitwa kuti 'mbasaante'."9 'Mazina' aayo aabelesyegwa abakomba mituni aalo aakalonzyelwa kubuna Kristu. "Mwami mukaintu Wakujulu" ooyo wakatalika kwiitwa kuti ngu Maliya, mumisela mitaanzi wakali kwiitwa kuti mwami mukaintu uusofweede, Semerimus, antoomwe abaleza bamwi bamituni.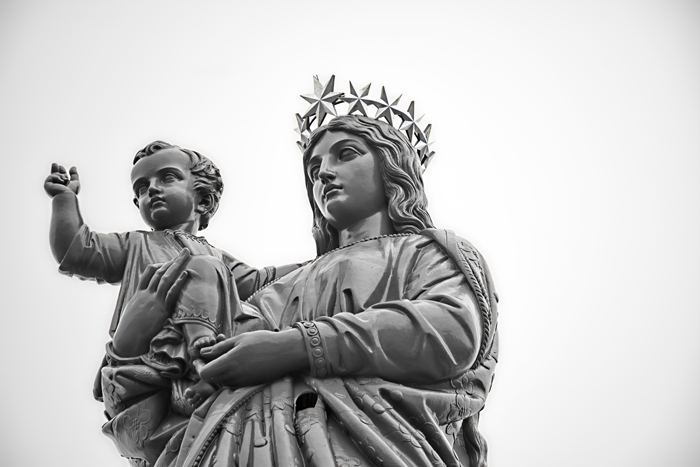 Eelyo cisi ca France nicaaleka Bukatolika bwaku Loma, ticaakaka buyo Yahuwah, pele abaleza/ basaante ba Bukatolika aabo bakazyibidwe kwamisela minjaanji. "Inyika kwaciindi citaanzi yakamvwa nkamu yabantu bayiide, bakazyalwa akukkala mulusumpuko alimwi kabalipeekezya kubaa nguzu zyakulela cisi cimwi ciinda kusumpuka munyika ya Bukuwa, kabaimika jwi lyabo antoomwe kukaka kasimpe aako keelede kutambulwa amuuya wamuntu, akufubaazya boonse antoomwe lusyomo lwa kukomba Leza."10
Pele mucibaka caboobo, cici ca France cakasumpaula leza mukaintu. Umwi mukaintu uutola lubazu muzipekupeku, wakabwezegwa atalaa makkuko kabatozya kuganda lipati lya Notre-Dame ooko nkwaakakupegwa musyini akwiitwa kuti ngu Leza Mukaintu wa Mizeezo Yamuntu. Eelyo ganda lwalyo lya Notre-Dame lyakaulikwa kuti "Nditempele lya Leza Mukaintu wa Twaambo."11 Mubwini aaka kampango, katondezya kuti cisi ca France cizuzika ciimo ca Mwami wancinko.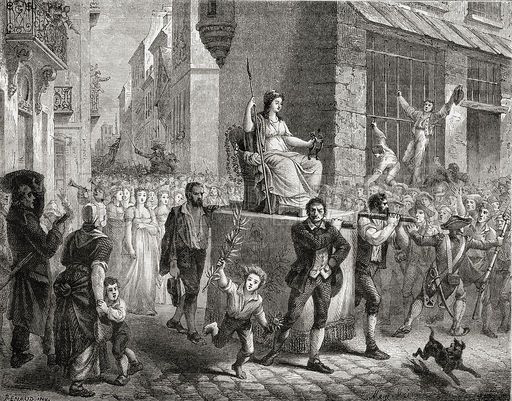 KULEMEKEZYA GOLIDE NSILIVA AZINTU ZIYANDISI
Napoleon, mbuli nguzu zili zyoonse zyakali kumbele lyakwe, wakavwubya cisi ca France mukusaala zisi eezyo nzyaakazunda. Ganda lya Louvre ku Paris lyakazyibwa munyika yoonse nkaambo kakubaa zifwanikiso zinjaanji zizwa kuzinguluka nyika. Nikwakainda Manyongwe aacisi ca France, imfulumende yakabamba ganda lya Louvre, eelyo lyakayakidwe mumatongo aakakkedwe bami bakaindi, kuti libe "busena bwakuyobweda zintu ziyandisi zya zilengwa leza azifwanikiso." Nikwakainda myaka yobile, mfulumende yakajula ganda lya Centrali desi Artsi. Pele mubweendelezi bwa Napoleon, ndendilyo eelyo ganda lya Louvre nilyakabaa mpuwo kapati akuba ciyobwedo ca golide, nsiliva, mabwe mayandisi azintu zimwi zyeebeka ncobeni.
1798-1815: Muleli wacisi Napoleon I "wakavwubya" ciyobwedo caganda lya Louvre kwiinda mukulwana akusaala zintu munkondo nzyaakalwanina anze lyacisi, kapati kuzyila mucisi Italy. Eelyo ganda lyakuyobweda zintu zyamisela zyeebeka lyakainduluka kuulikwa zina lyakuti Musée Napoleon mu 1803 alimwi cibumbwa ca muleli cakaliimvwi kunembo lyamulango waganda eelyo. Mu 1806, bayaki ba Muleli ba Percier a Fontaine, bakayaka "mulyango wa Triomphe" mukati kabusena bwa Tuileriesi kuti basekelele kuzunda kwalumamba lwacisi ca France. Ooyo mulyango, kutaanguna wakalaa mbizi zyalubulo zyakabumbidwe zyone eezyo zyakasaalwa kuzwa ku St Mako Basilica ku Italy; eezyi zyakajokezyegwa kucisi ca Italy mu 1815 eelyo Bulelo butaanzi nibwakawa. Muciindi eeci, ganda lya Louvre alyalo lyakaindila kukomezyegwa kusikila mbuli mboliyakidwe mazubaano, kusanganya aŋanda ya Cour Carré a Grande Galerie.12
Manyongwe aaba Frenchi akamanizya mali aacisi ca France. Nokubaboobo, Mfulumende Iibamba milawo" yakasala kuti ŋanda ya Louvre yeelede kubelesyegwa kuba ciyobwedo cakutondezya zintu zyacisi zyeebeka."13 Cintu cipati muli ceeci cakaletelezya manyongwe aaba Frenchi cakali cakucimwa Cikombelo ca Bukatolika caku Loma buvwubi bwaco, eeco "cakali cintu lyoonse cakali kubaibalusya kusumpuka kwa Cikombelo eeco akataa mukowa waba Frenchi."14
Kutongooka Cikombelo ca Katolika caku Loma, kwakali kumwi akataa Manyongwe aacisi ca France, alimwi eeco ncecakabambwa amfulumende kuba mulawo uukasya bukatolika mu 1792 eelyo Bulelo Butaanzi bwaba Frenchi nibwakaimikizyigwa. Kuwamaya buna kristu mubunji bwacisi ca France kwakaletelezyegwa amapolitikisi amakani aabuvwubi, pele ayalo mizeezo ya Cikombelo yakatalika kulibonya ayalo.15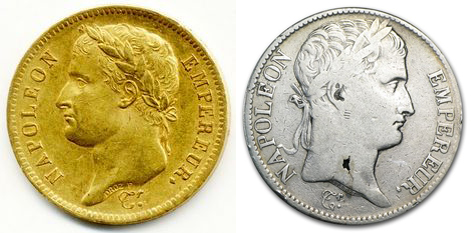 Mbuli baleli mbobakali kuyaa kubaa nguzu, bakasanganya zyoonse zintu zyacikombelo mumfulumende.
Mubuzuba bwa 2 Vwumbi Pati 1789, Mfulumende mpya yacisi ca France, yiitwa kuti Constituenti Mbungano, yakabikka mulazyo ooyo wakasiila mayake azintu zya Cikombelo zyoonse mumaanza aamfulumende. Talleyrand, bbishopo waku Autun umwi akataa bapaizi basyoonto buyo aabo bakazuminizya mulazyo ooyo, wakazumanana kwaamba kuti woonse mayake aa Cikombelo ayelede kuba aamfulumende buvwubi bwayo, akuleta bukkale busumpukide, aboobo ooyo mulazyo weelede kulangwa kuti 'mulazyo' wacisi.16
Ooko kwakali kuzanduka Buna Kristu, ncencico eeco cakapa kuti "cisi ca France cileke kuba cina Kristu." Eeci cakazumanana kusikila mukudyaamnina buna kristu akusumpula Leza mukaintu wa Twaambo. Kuyungizya waawo, "Bulozi bwa Twaambo" bwakasimpwa mpeenya aawo. "Makanze aabulozi oobu akali aakubambilila bantu kuti bajane Kasimpe a Lwaanguluko, alimwi mulazyo ooyo wakali kweendelezya bulozi oobu wakali wakubelesya kupa twaambo twakuliyeeyela twabantu."17
Eelyo ŋanda ya Louvre niyaataanguna kujulwa, zifwanikiso eezyo zyakasaalwa kuzwa ku Cikombelo ca Katolika amumikwasyi yabami bakazundwa, amikwasyi yabavwubi bakatija kuzwa micisi ca France, zyakali zitaanzi kulibonya muŋanda eeyo. Nkondo zya Napoleon zyakavwubya cisi ca France mbuli mbwaakali kunyongomona nyika ya Bukuwa zintu ziyandisi. Ganda lyaciyobwedo a milazyo yacisi zyakali kweendelana. Buvwubi bwacisi bwakazyila kuli basinkondonyina bacisi, lino bwakalibikkidwe antangalala akubonwa abantu boonse aabo "bakakona" buvwubi oobo, eeco cintu cakaindizya kulidunda lusumpuko mucisi ca France mubulelo bwakulipeda Twaambo, kwiinda bucete bwakali mu banamaleya eelyo nibakali kulelwa abaleli Bakatolika.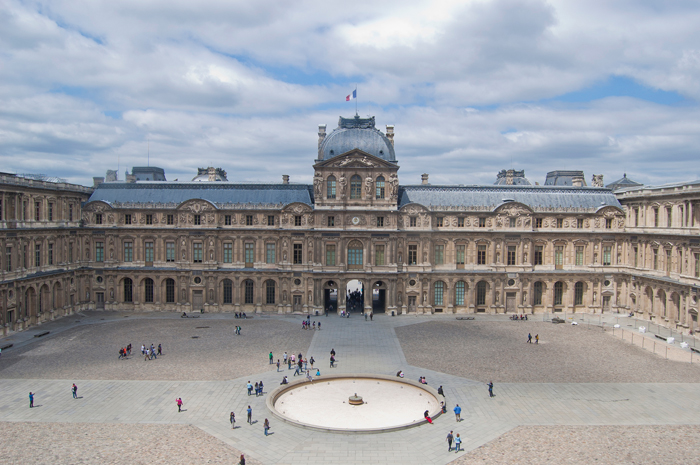 Louvre. By King of Hearts - Own work, CC BY-SA 3.0, https://commons.wikimedia.org/w/index.php?curid=10714459

Mbombubo, golide, ansiliva, amabwe mayandisi, azintu zikkomanisya" mbuzyakabelesyegwa kutabilila akutonkela kumbele Twaambo twabuntu akulesya kusyoma leza. Ooku kuzanga kwakoongelezya bantu banjaanji kuti balanganye kuti kuliyeeyela Twaambo kulisumpukide kwiinda Leza wa Buna Kristu.
DANIELE 11:39
"Uyoolwisya zilwido ziyumu nta cakugwasigwa aleza mweenzu, ooyo ngwayoolanganya akuyungizyila bulemu, abaabo bamutambula uyoobayungizizya bulemu. Uyoobika beendelezi banji akwaabanya nyika kuli basimali."
KWAABANYA NYIKA KULI BASIMALI
Ijwi lyakuti "mbombubo" liiminina kuti: "Munzila mbweenya mbokwaambwa kale." Aboobo aaka kampango kamanizya kwaamba micito yoonse ya Mwami Sincinko. Pele aaka kampango kaya kumbele kuyungizya cintu comwe ciganta kumutondeka: Mwami Sincinko "uyookwaabanya nyika kuli basimali." Eeco ncecaacitika ncobeni mucisi ca France. Manyongwe aacisi ca France akaletelezya tunji kubuvwubi bwacisi. Kubula mali kwakaindila. Zyoonse zintu zyakabambidwe ansiliva, zyakafulwa akubambwa kuba mali. Kwakasolekwa kubambulula zintu kuti bweende kabotu buumi bwacisi akuzwidilila asyoontosyoonto. Aaka kampango kaambilizya kuulisya nyika eeyo yakasaalwa:
Mbungano yamfulumende yakagamika milazyo yayo kukuzumizya makwebo. Yakasyomya kubbadela baabo bakalaa buvwubi akuyumya mulazyo ooyu kwiinda mukuulisya nyika, akunyanga zintu kuzwa kucikombelo akuli baabo bakatija kuzwa mucisi. Yakaulisya bunji bwazintu anyika eezi kubantu bakalaa mali; tiizyakali zinji eezyo zyakasika mumaanza aabantu batuba pe.18
Muli ceeci, mbweenya mbuli mucishinshimi coonse, cisi ca France cakalitondezya kuba Mwami Sincinko.
DANIELE 11:40
"Lino kumamanino aaciindi mwami wakumusanza uyoomulwisya [Mwami Sincinko], pele mwami wakunyika uyoomuboolela [Mwami Sincinko] mbuli kambizi kuzoomulwisya ankalaki, abasambazi amato manji, Uzoonjila muzisi mbuli izambangulwe akukukulula."
KUTONKAIKA MWAMI WANCINKO
Kampango 40 kayubununa kuti boonse bobile, Mwami wa Kunyika a Mwami wa Kumusanza, bayoozinga uumwi watatu: Mwami Wancinko ooyo, ulapandululwa mutumpango tuli musyule lyakaako. Eeci nceciganta kutondezya kuti cisi ca France ngo Mwami Wancinko. Mwami wa Kumusanza (Ijipita) "wakatonkaika" cisi ca France eelyo mfulumende yakali kulela mucisi niyaalesya makwebo akataa cisi ca Ijipita acisi ca France. Balembi bamisela batondeka acintu eeco cakulesya makwebo kuti ncecaaletelezya kwiingula kwacisi ca France alumamba. "Cimwi cakaletelezya kulwanwa kwaba Frenchi, cakali cintu cakulesya makwebo acisi ca Ijipita kuma 1790."19 Aciindi cini cakashinshimwa, mu 1798, Napoleon wakalwana cisi ca Ijipita.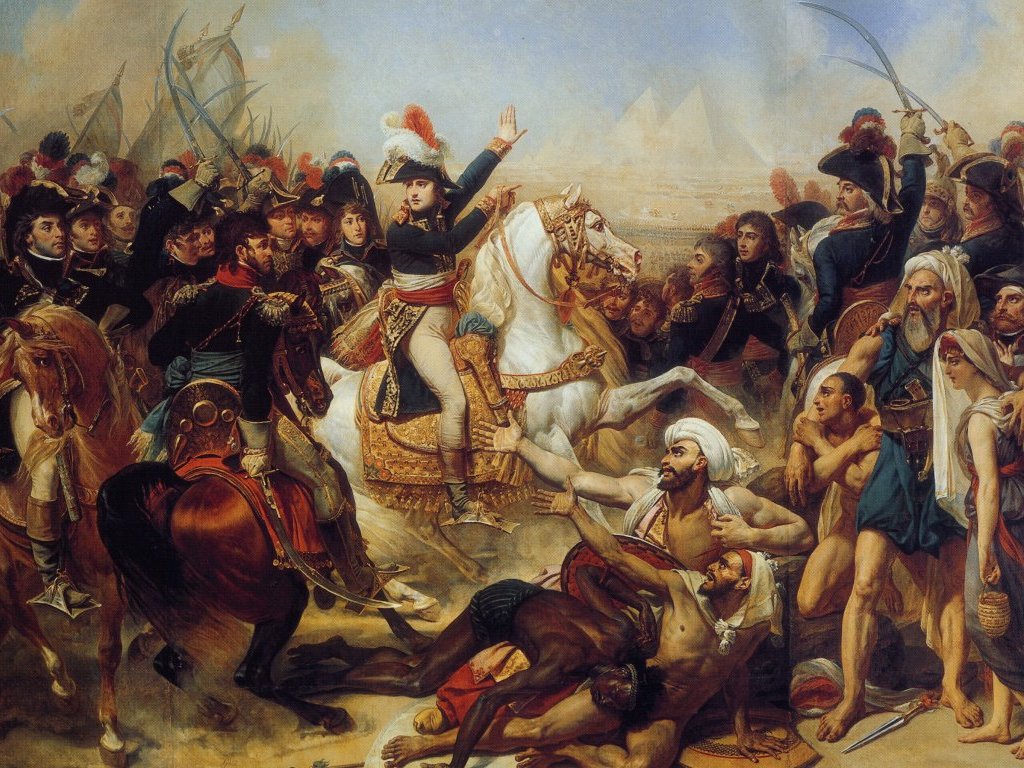 MWAMI WAKUNYIKA WAKAVWAKKAMUKA MBULI KAPEPELE
Kubelesya lumamba mucisi ca France mukulwana "kutonkaikwa" acisi ca Ijipita, cakaletelezya twaambo tunji twatakali kulangilwa. Cisi ca Ijipita muciindi eeco cakali kulelwa aba Mamluku aabo bakazangila Bulelo bwa Ottoman. Cisi ca France cakali kuti Bulelo bwa Ottoman inga bwalekela cisi caba Frenchi kuya kumbele kudyokoonsa Bulelo bwa Ottoman.
Cisi ca France cakali kweendelana a Bulelo Ottoman, kwakaindi kasyoonto, aboobo kunyina makanze aakali kulesya cilongwe eeco. Makanze aaba Frenchi akayeeme akulangila kuti ba Ottoman inga tiibatola lubazu munkondo, akulangila kulwana ba Mamluku … kuvwuzya bulwani bwabo munkondo yaba Frenchi kulwanina cooko cakacili mumaanza aaba Ottoman.20
Ooyu mucito wa Mwami Wancinko, wakapa kuti Mwami wa Kunyika (Bulelo wa Ottoman) bunjilauke zinsi zinjaanji mbweenya mbuli mbwaakashinshimide kale Daniele mumyaka yakainda zyuulu zyobile. Ncobeni, oobu bweende bwazintu mbubwaaletezya akujaigwa kwabantu baku Armenia21 (1915-1918). Masyoonto makani aajatikizya kujaya ooku, nkaambo bunji bwazilembedwe, zyaambilizya buyo kuti kuzwa 275,000 kusikila 750,000 bana Kristu baku Assyria bakasweekelwa maumi aabo "mukusalazya" nyika kwa Bulelo bwa Ottoman. Ooku takuli kujaya kulikke buyo kwaacitwa aMwami wa Kunyika. Mwami Wancinko naakalwana cisi ca Ijipita, aawo mpaakatalikila bulwani bwaasikila kukujaigwa kwabantu mucisi ca Armenia22(1915-1918) akujaigwa kwaba Giliki23 (1914-1923). Kusikila zyuulunzuma zyotatwe zyabana Kristu bakasweekelwa maumi aabo mumanyongwe obile aaya. (Kuti koyanda kulibalila busanduluzi bwa Mwami wa Kunyika amicito yakwe, kotyonka aawa)
FRANCE NGO MWAMI WANCINKO!
Kunyina kudonaika nokuba asyoonto kuti cisi ca France cileelela mucibeela cili coonse cipedwe mucishinshimi, eeco ciganta akutondezya Mwami Wancinko. Busongo bwa Bulemu bwa Kujulu, bwakapa mulumbe kuli Daniele kuti alembe akuyobweda zyalane lyamamanino.
Eeci ncintu cilaa mulimo ncobeni kumuntu muzumi uuli woonse mazubaano, nkaambo kakuti tumpango tucaalizya twa Daniele 11, kuti twavwisyigwa kabotu, tuyubununa kuti kujalwa kwa ŋanda yakazekelo kulaafwi kucitika, linolino ncobeni. Ambweni mumyezi misyoonto buyo kutalikila kuli baabo bapedwe mumuni munji.
---
Azimwi zijatikizya cibalo eeci:
---
1 http://www.mmfase.com/18th-century.html
2 http://www.historytoday.com/ gemma-betros/french-revolution-and-catholic-church , emphasis supplied.
3 George B. Andrews, "Kubamba Kkalenda licinca Musela," American Historical Review, 36, (1931), p. 525.
4 http://4angelspublications.com/articles/French_Calendar_ Reform.pdf
5 Blackwood's Magazine, November 1870.
6 https://en.wikipedia.org/wiki/ Jean_Jacques_R%C3%A9gis_de_Cambac%C3%A9r%C3%A8s.
7 http://law.jrank.org/pages/1336/Homosexuality-Crime-Modernity.html.
8 http://www.historyofwar.org/ articles/wars_napoleonic.html
9 Ralph Edward Woodrow, Babylon Mystery Religion: Ancient & Modern.
10 Sir Walter Scott, Life of Napoleon, Vol. 1, p. 124.
11 http://www.napoleon.org/en/magazine/places/cathedral-of-notre-dame-in-paris/
12 http://goparis.about.com/od/parismuseums/a/louvre-museum-history.htm.
13 https://en.wikipedia.org/wiki/Louvre
14 http://www.historytoday.com/ gemma-betros/french-revolution-and-catholic-church
15 https://en.wikipedia.org/wiki/Cult_of_Reason.
16 Ibid.
17 Ibid.
18 http://history-world.org/french_revolution1.htm
19 http://www.historyofwar.org/ articles/wars_french_egypt.html
20 http://www.historyofwar.org/ articles/wars_french_egypt. html
21 http://i-cias.com/e.o/ assyrian_gc.htm
22 http://study.com/academy/lesson/the-1915-armenian- genocide-history-causes.html
23 https://www.causes.com/causes/ 539208-demand/updates/596106-the-greek-pontian-genocide-by- turks-19-may-1919