The final generation is unique. It is the worst of all. Everyone who repents will receive a reward far greater than that offered to any who have gone before. To receive this reward, it is necessary for repentant Laodiceans to join the church of Brotherly Love.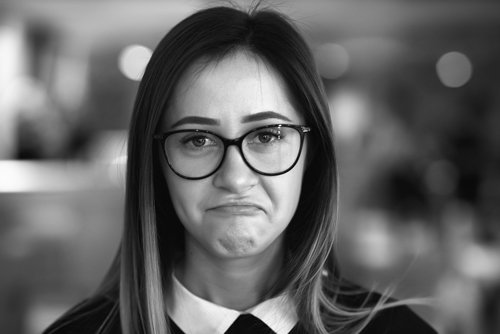 My mother was appalled. This was not the way she had raised her children to speak to others!
I was 15 and on home leave from boarding school. My roommate had come with me and my mother noticed her child had developed a new verbal skill: sarcasm.
Now, in some cultures—such as Great Britain—sarcasm is seen as a form of humor. It's a way to mentally sharpen your wits at the expense of another. Ha! Ha! Ha! Great fun, old chap. And all that.
In the United States, however, sarcasm is considered just plain rude, if not downright mean. Sarcasm, after all, is "a sharp and often satirical or ironic utterance designed to cut or give pain."1 It is certainly not something any American mother wishes to hear from the lips of a well-brought-up child.
Drawing me to one side where she could remonstrate in private, Mother corrected me as gently as possible, saying, "Sometimes we all fall into habits of behavior without even realizing it until someone else points it out. I'm sure you are not intending to be rude, but you have gotten into a habit of speaking to your roommate very sarcastically. That is not something you're going to want to continue or it will drive the two of you apart through hurt feelings."
Now it was my turn to be appalled. Until my mother pointed it out, I had not realized how my "wit" (at the expense of my roommate) could cause pain. I immediately quit speaking that way, as that was not the kind of person I wanted to be.
No one enjoys being criticized. It does not "feel good" to be criticized, even if the criticism is "constructive" or entirely justified. However, sometimes the message is simply too important to withhold through a fear of hurting someone's feelings. Sometimes the words just have to be said because the result if one does not speak up, is simply too disastrous.
This is the situation with Yahushua's messages to the seven churches in Revelation 2-3.
Disciplined … because I love you.
The book of Revelation opens with messages for seven literal churches that are known to have existed in Asia Minor. These were messages intended to encourage, bless, and warn the early Christians. Additionally, Bible scholars have linked the messages to various epochs in the Christian age. Most of the messages contain commendation for faithfulness as well as warning and instruction for areas in which they needed to be more careful.
The messages to Philadelphia (the sixth church) and Laodicea (the seventh church) are the most important to Christians today because they are the messages intended for the final generation. They are also unusual in that Philadelphia received no corrections or admonishments. Their shining faithfulness received only praise. By contrast, Laodicea received no praise at all. Their spiritual condition was so deplorable, that only the most straightforward denunciation was given in a desperate attempt to awaken them to the direness of their situation and the danger awaiting them if they did not repent.
No one likes to be criticized. But even the most gentle, soft-spoken parent will scream a warning when their child is in imminent danger. That is what the message to Laodicea is. It is a desperate, gut-wrenching cry from the Saviour to WAKE UP! Danger is near!
Valuable lessons and encouragement can be learned from a study of all the messages to the seven churches. However, this article will focus exclusively on the messages to Philadelphia and Laodicea. They are Heaven's warning—and invitation—for believers today.
The Church of Brotherly Love
And to the angel of the church in Philadelphia write, 'These things says He who is holy, He who is true, "HE WHO HAS THE KEY OF DAVID, HE WHO OPENS AND NO ONE SHUTS, AND SHUTS AND NO ONE OPENS":

I know your works. See, I have set before you an open door, and no one can shut it; for you have a little strength, have kept My word, and have not denied My name.

Indeed I will make those of the synagogue of Satan, who say they are Jews and are not, but lie—indeed I will make them come and worship before your feet, and to know that I have loved you.

Because you have kept My command to persevere, I also will keep you from the hour of trial which shall come upon the whole world, to test those who dwell on the earth.

Behold, I am coming quickly! Hold fast what you have, that no one may take your crown.

He who overcomes, I will make him a pillar in the temple of My God/Theos2, and he shall go out no more. I will write on him the name of My God/Theos and the name of the city of My God/Theos, the New Jerusalem, which comes down out of heaven from My God/Theos. And I will write on him My new name.

He who has an ear, let him hear what the Spirit says to the churches. (Revelation 3:7-13, NKJV)
The message to the church of Philadelphia comes alive when some of the facts and history of the city are known. Philadelphia stood at an important crossroads. The imperial road to Rome ran right through the city. Thus, like the nation of Israel before her, the city was in an ideal location for the spread of the gospel as caravans passing through traveled as far south as Africa and as far north as Europe.
This area of Asia Minor is very prone to earthquakes and, in fact, an earthquake had devastated Philadelphia in A.D. 17. Because of this, unique and quite advanced building techniques were used to make sure temples were constructed in such a way as to withstand even the most severe of earthquakes.
A Pillar in the Temple of Yah
[Temple] foundations were laid on beds of charcoal covered with wool fleeces, which caused the structure to "float" on the soil like a raft. Each block was joined to another by metal cramps, so that the platform was a unity.
The temple would be the most secure structure in the city, hence the promise to be a pillar in the temple of [Yahuwah] was one of security and safety. Inscribed pillars are found throughout Aegean Turkey. A dramatic example is the temple of Zeus at Euromos with dedicatory inscriptions on ten of the eleven standing pillars. [Yahushua has promised to] write divine names as well as his new name on those human "pillars" who overcome.3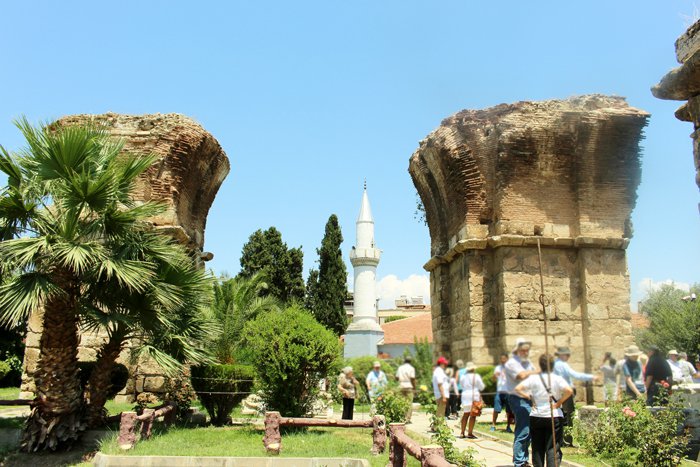 Pillars still standing from ancient Philadelphia
Image credit: https://www.etbu.edu/php/theintersection/livingintheshadow/
The last generation is called to remain faithful through earth-shattering events. Their loyalty will be tested and their faith tried to a degree no previous group of people has ever been called to go through. Those who remain steadfast will be honored by being "pillars" in the temple of Yahuwah. For all eternity, the weight of evidence that Yah is good will rest upon their testimony.
A New Name
Philadelphia actually received a new name two different times in the first century. It was first changed to Neocaesarea, or "New Caesartown", following a devastating earthquake in A.D. 17. Tiberius Caesar generously funded restoration efforts following the earthquake and the name change was in gratitude for his assistance. The second name change occurred when the emperor, Vespasian, sent financial aid after another catastrophe.
Each name change happened to honor and show gratitude to one who had given assistance. One of the rewards given to the church of Philadelphia is to be inscribed with a new name. Those who remain faithful to Yah through the closing scenes of earth's history will be living witnesses for all eternity to the goodness and justice of the divine government. They will be honored with having the name of Yahuwah and the Holy Jerusalem written upon them.
The church of Philadelphia is aptly named. Out of all the churches, they honor Yahuwah the most because, in their own lives, the church of Philadelphia exemplifies the life of the Saviour. When a lawyer asked Yahushua, "Master, which is the great commandment in the law?" (Matthew 22:36, KJV), Yahushua promptly answered: "Thou shalt love Yahuwah thy Eloah with all thy heart, and with all thy soul, and with all thy mind. This is the first and great commandment. And the second is like unto it, Thou shalt love thy neighbour as thyself. On these two commandments hang all the law and the prophets." (Matthew 22:37-40, KJV)
Love. Love is the foundation of Yahuwah's rule. Love is His character as well as His law. John wrote: "Beloved, let us love one another: for love is of God; and every one that loveth is born of God, and knoweth God. He that loveth not knoweth not God; for God is love." (1 John 4:7-8, KJV) In this, the Philadelphians shine with a heavenly light, unparalleled by any other church. In fact, the very word "Philadelphia" means "brotherly love." They are the Church of Brotherly Love. They love much because they have been forgiven much. This causes them to reflect the image of Yahushua to a degree not achieved by any of the other churches.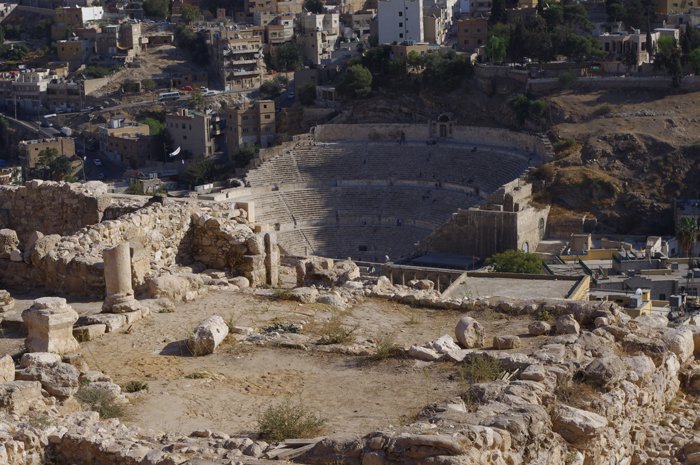 Amphitheater from ancient Philadelphia
Image credit: By Ken and Nyetta [CC BY 2.0 (http://creativecommons.org/licenses/by/2.0)], via Wikimedia Commons
The Church of Laodicea
And to the angel of the church of the Laodiceans write, 'These things says the Amen, the Faithful and True Witness, the Beginning of the creation of Yahuwah:
I know your works, that you are neither cold nor hot. I could wish you were cold or hot.
So then, because you are lukewarm, and neither cold nor hot, I will vomit you out of My mouth.
Because you say, 'I am rich, have become wealthy, and have need of nothing'—and do not know that you are wretched, miserable, poor, blind, and naked—
I counsel you to buy from Me gold refined in the fire, that you may be rich; and white garments, that you may be clothed, that the shame of your nakedness may not be revealed; and anoint your eyes with eye salve, that you may see.

As many as I love, I rebuke and chasten. Therefore be zealous and repent.

Behold, I stand at the door and knock. If anyone hears My voice and opens the door, I will come in to him and dine with him, and he with Me.

To him who overcomes I will grant to sit with Me on My throne, as I also overcame and sat down with My Father on His throne.' (Revelation 3:14-21, NKJV)
By contrast to Philadelphia is the church of Laodicea. While the church of Philadelphia received only praise, the church of Laodicea is not commended at all. The spiritual condition of the Laodiceans is truly deplorable to receive nothing but criticism!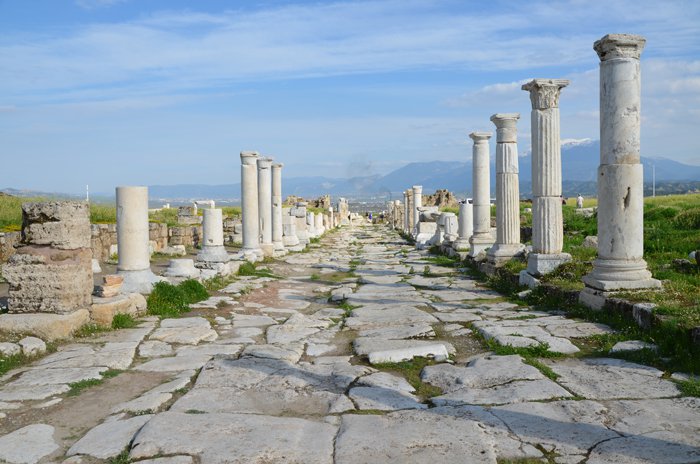 Laodicea on the Lycus, Phrygia, Turkey
Image credit: By Carole Raddato from FRANKFURT, Germany [CC BY-SA 2.0 (http://creativecommons.org/licenses/by-sa/2.0)], via Wikimedia Commons
In prophesying of the mission of the Messiah, Isaiah had declared: "A bruised reed shall he not break, and the smoking flax shall he not quench: he shall bring forth judgment unto truth." (Isaiah 42:3, KJV) Yahushua delighted in encouraging others. His words were as a cooling drink in a dry and dusty land. He always went out of His way to encourage and verbally build up others. The fact that His message to Laodicea contains nothing but criticism reveals the danger they are in. Like a soft-spoken mother screaming, "Stop!" to prevent her child from running in front of a truck, Yahushua's harsh denunciation of Laodicea is designed as a last-ditch effort to wake them up and save them from impending disaster.
The Laodicean Church is known as the lukewarm church. As with the historical Philadelphia, the historical city of Laodicea reveals some interesting things about the last-generation church:
Six miles north of [Laodicea] were the thermal springs (not drinkable) at Hierapolis, whose white calcareous cliffs were visible in the distance.
To obtain drinking water, the Romans built an aqueduct that ran five miles south to an abundant spring… The cool spring water would become lukewarm as it passed through the aqueducts into the city. The city was strategically located for trade and commerce, and became a leading banking center. It had accepted aid from Rome following earlier earthquakes.
However, after the earthquake in 60 that devastated many Asian cities, only Laodicea refused to accept Roman financial assistance because she was so wealthy. This attitude of material self-satisfaction, "I am rich," had seemingly entered the church also. The church's spiritual blindness was ironic because a famous salve for treating eye disease was produced by the medical school there.
The exhortation to buy white garments to cover their shameful nakedness is another example of irony. For the believers were living in a city where the Romans had established textile factories to manufacture clothing from the famous black wool of the region.
(http://www.meandertravel.com/biblical_asia_minor/biblical_asia_minor.php?details=churchinlaodicea&m=3&md=sc3)

Increased Light = Increased Complacency
The church of Laodicea represents all of last-generation Christendom. Since the Protestant Reformation of the sixteenth century, light has been increasingly given to those who study their Bibles. Every church within Protestantism has been blessed with truths in advance of what Christians had during the dark ages. Even the Roman Catholic Church, despite all its clinging to tradition, has more light now than it did before Martin Luther.4
With increased light, however, has not come increased devotion and faithfulness. Instead, increased light has brought with it complacency. Spiritual pride. A smug satisfaction of spiritual superiority. This spiritual condition induces nausea in the True Witness.
Oh, the Laodiceans "talk the talk" very well but they do not "walk the walk". Their words are "hot" but their deeds (which flow from the heart) are "cold." They fail when it comes to truly exemplifying the character of Yahushua and reflecting His image.
Laodiceans point to how much more they know today than was understood by Christians in the past, and this confirms to them their superiority. They may even admit to being Laodicean. Sermons are occasionally preached on the Laodicean condition and how Christians today are lukewarm. People sit in the pews, nodding their heads, agreeing that they are lukewarm and by this very act of acknowledgment, they esteem themselves better than others who do not admit to being Laodicean.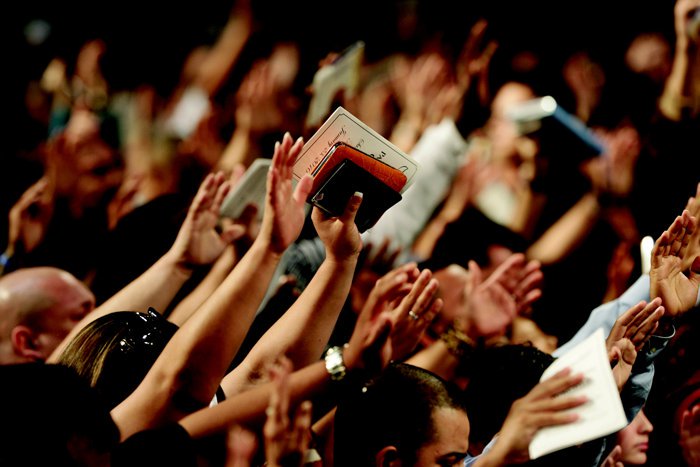 It is an almost hopeless condition. Not only are Laodiceans "wretched, and miserable, and poor, and blind, and naked," but, by the very act of giving lip-service to being Laodicean, they are confirmed in their own minds as being "rich, and increased with goods, and [in] need of nothing."
The truth is, the church of Laodicea represents all the Christian churches of today. Not a single church or denomination is exempt. All churches, and all individuals, are Laodicean because every single denomination today without exception is content with the truths they have and are unwilling to step out and embrace more advanced truths.
Jehovah's Witnesses pride themselves on rightly rejecting the pagan holidays and titles for Yahuwah, but refuse to embrace the true festival's of Yahuwah or use His real name.
Mormons live a health-conscious, abstemious life style, but cling to many other errors, including worship on Sunday.
Seventh-day Adventists, Seventh Day Baptists, and the hundreds of other Saturday-Sabbath observing denominations have been blessed with the knowledge that the Creator still desires to be worshipped on the seventh-day Sabbath, but they have rejected the only calendar by which the true seventh-day Sabbath can be calculated!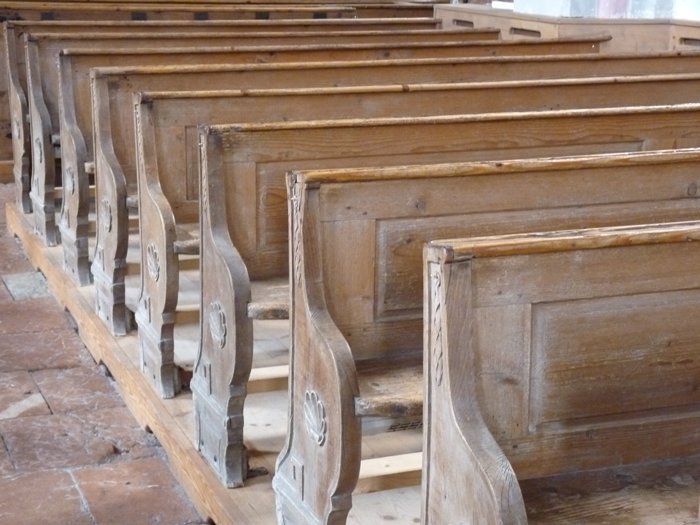 All Christian denominations today are Laodicean because every single one of them, in one area or another, has rejected truth and refused to advance with the increasing light Heaven is shining on the world today. Thus, the invitation of the True Witness is extended to every Christian today.
The Divine Remedy
Laodiceans are the worst of the churches, but the Saviour loves and pities them just the same. His great heart of love yearns over them and wants everyone to repent and be saved. He gives the comforting message: "As many as I love, I rebuke and chasten: be zealous therefore, and repent." (Revelation 3:19, KJV)
The Saviour is ready and willing to bestow everything a Laodicean needs to repent and be transformed:
Gold tried in the fire (which is the Saviour's own faith)
White raiment (which is the Saviour's own righteousness)
Eye salve (which is the desperately needed spiritual discernment to overcome the temptations and satanic delusions of the last days)
Anything you need, He will provide! And with those gifts will come the realization of how desperately needy we are in every single area.
The Church of Laodicea has no redeeming qualities or characteristics. Those who repent undergo a miraculous transformation when they heed the council of the True Witness. Laodiceans who repent of their self-satisfied, spiritual pride, leave Laodicea and become members of the Philadelphia, the church that most perfectly reflects the image of Yahushua.
This act of leaving Laodicea and joining Philadelphia sets the final generation apart. No other group of people have ever been called to step free of their spiritual heritage and the ties that bind to friends and family to this degree. Revelation 18 gives the command to "Go out of her, My people!" (Revelation 18:4, 1599 Geneva Bible) Every repentant Laodicean will obey.
The Rewards for Faithfulness
Every religious body today is Laodicean. Every last one of them has, on some point or another, rejected advancing light. To heed the council of the True Witness, it will be necessary to do what no other group has ever done before: follow the Lamb wherever He goes, even if that is out of the churches and denominational organizations to which you have belonged your entire life.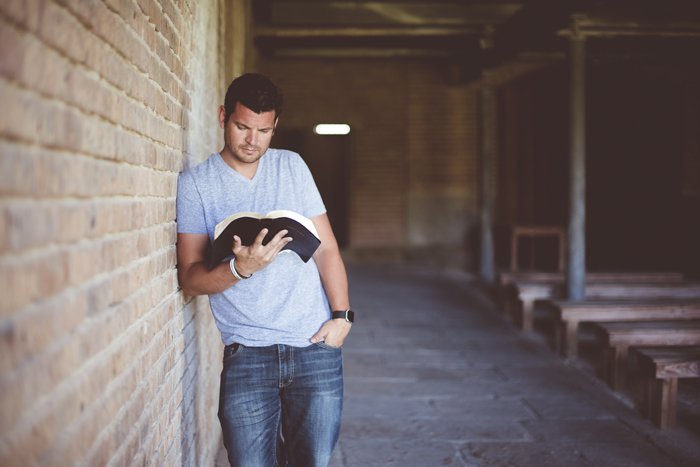 Not very many will do this. Most people want the affirmation of belonging to a group of like-minded believers. They are not prepared to stand alone for truth. Only a small remnant will be willing to sacrifice literally everything for truth.
But the rewards awaiting those who do are incomprehensible!
The Apostle Paul wrote: "Eye hath not seen, nor ear heard, neither have entered into the heart of man, the things which Yahuwah hath prepared for them that love him." (1 Corinthians 2:9, KJV) While this promise will be fulfilled for all the redeemed, it will be fulfilled especially for the remnant who leave Laodicea and become transformed into the image of Yahushua, joining the Church of Brotherly Love.
The Church of Laodicea is the seventh church and seven rewards await those who will obey the True Witness and repent.
Each of the churches have their own special rewards offered the over-comer, but the rewards offered repentant Laodiceans outstrip them all. When a repentant Laodicean joins Philadelphia, the sixth church, the six rewards awaiting the overcomers in Philadelphia are his. These are:
The synagogue of Satan will worship at the feet of the overcomers, acknowledging that Yah has loved them. (See Revelation 3:9.)
Being kept from the hour of temptation, which shall come upon all the world. (See Revelation 3:10.)
Being made a pillar in the temple of Yahuwah and never having to leave. (See Revealtion 3:12.)
Having the name of Yahuwah written on him. (See Revelation 3:12.)
Having the name of the New Jerusalem written on him. (See Revelation 3:12.)
Having Yahushua's own new name written on him, showing he is of the family of Yahushua. (See Revelation 3:12.)
For those who humble themselves and by faith accept that the denunciation of Laodicea perfectly describes their condition even if they cannot see it themselves, there is still one more reward.
"To him that overcometh will I grant to sit with me in my throne, even as I also overcame, and am set down with my Father in his throne." (Revelation 3:21, KJV)
So the last shall be first, and the first last: for many be called, but few chosen.


Matthew 20:16
What a reward! Sharing throne-ship status with the Saviour! How could this possibly be?
In the parable of the husbandman who rewarded the 11th hour workers far beyond those who came before, Yahushua explained: "So the last shall be first, and the first last: for many be called, but few chosen." (Matthew 20:16) In a sense, the final generation honor Yahuwah more than any that has ever gone before. The reason is simple: they are the
last
generation. They are the furthest from Adam. They have inherited
six thousand years
of accumulated tendencies to evil and by faith in the Saviour and full surrender they have been over-comers. The transforming power of divine, redeeming love is shown in their lives and in their salvation more than in any previous generation.
As the final generation, the Laodiceans had the accumulated truth of the last 6,000 years, but that had led them to indulge in spiritual pride unlike any previous generation. Their cases were almost hopeless ... but with Yahushua, there is always hope. By His power, His might, and His love, those who repented were granted still more light, showing the errors they had ignorantly clung to. The over-comers from Laodicea humble themselves, repent and in doing so, silence the accusations Satan made against the law of Yahuwah like no previous generation ever could.
The repentant of the seventh church are but a small remnant drawn from the final generation remnant. Yet, they receive a reward unlike that offered to any previous group of over-comers. In addition to the six rewards given the Philadelphians, they are granted throne-ship status with Yahushua. And all because, as the last, the worst of the worst, they honored Yahuwah the most when, despite their weakness, blindness, and inherited depravity, they turned to the Saviour and, by faith in Him, kept His law, were redeemed and sanctified.
The Laodiceans, like Mary, will love much because they have been forgiven much. (See Luke 7:36-50.) They will understand as no prior generation could, the depths from which redeeming love drew them and the song on their lips for all eternity will be glory to the Father and gratitude to the Son. It is an unprecedented demonstration of divine love and power to raise those who are as sunken in sin as the final generation to sit on the throne of the universe with the Saviour Himself.
This is the future being offered to you now. You will not be able to see your true condition because, as a Laodicean, you are blind to it. But accept the word of Him that cannot lie. Accept it by faith. Then, by faith, reach out your hand to grasp His.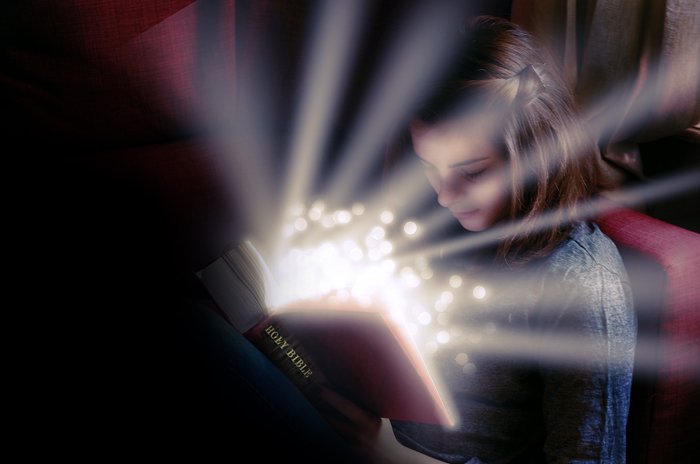 He is standing with arms wide open waiting to receive you. He will shower you with the gold of faith; He will cover you with His own righteousness; and He will apply healing eye salve to your eyes. Won't you trust that Yahushua knows you more than you can ever know yourself, repent and step free of the entanglements of Laodicea? Won't you join Philadelphia today?
An eternity of joy, happiness and untold honor await all who will humbly accept the pronouncement of their true spiritual condition, repent, and enter Philadelphia, the Church of Brotherly Love.
Great Monarch of Creation, Creator and Sustainer of all, it is by faith we accept the description of the Laodiceans applies to us individually in ways we cannot, even now, comprehend. We humbly ask you to increase our faith. Please give us the gold, tried in the fire; the white raiment of the Saviour's own righteousness to cover our nakedness; and divine eye salve that we may perceive wonderful things out of Your law. Transform us into Your image that we may, forever, be witnesses to Your goodness, Your graciousness, Your power, and Your loving-kindness to the children of men. In the name of our Saviour, Yahushua, we ask this and commit our souls into Your keeping.
Amein.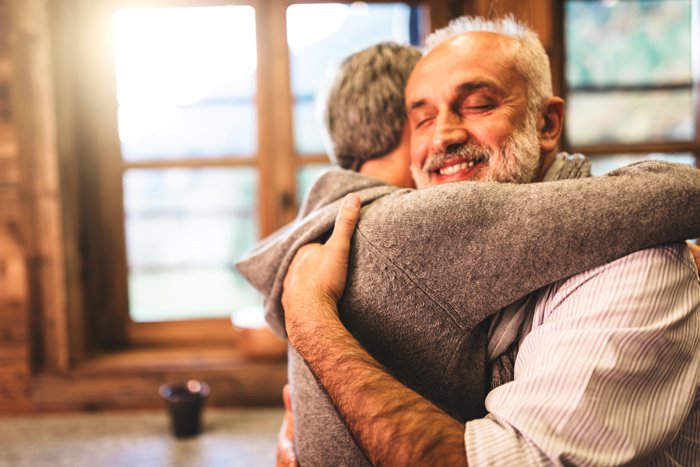 ---
Note: The word "church" does not accurately convey the meaning of the original Greek, "Ekklesia." Throughout the New Testament, Ekklesia refers to the Called Out Ones. The true followers of Yahushua are indeed the Called Out Ones from the organized denominations and religions of fallen Babylon. When the call to flee Babylon has been heard, none are to again return to Babylonian churches and forms of religion.
1 Merriam-Webster Dictionary.
2 The name of "God", of course, is Yahuwah. The repetition of the phrase "my God" here, however, is deliberate. It emphasizes that there is only One who is worthy of worship: the Creator of all. As Paul so eloquently stated: "For though there be that are called gods, whether in heaven or in earth, (as there be gods many, and lords many,) but to us there is but one God, the Father, of whom are all things, and we in him; and one Lord Yahushua the annointed, by whom are all things, and we by him." (1 Corinthians 8:5-6, KJV)
4 Martin Luther split from Catholicism over a difference in belief on how a person is saved. Martin Luther believed it was by grace through faith alone. The Catholic Church taught salvation is based on good works. In 1999, the Roman Catholic Church and the Lutheran World Federation signed a 47-page document entitled, "Joint Declaration on the Doctrine of Justification". In it, they reconciled their differing views on salvation by combining the definition: "Together we confess: By grace alone, in faith in Christ's saving work and not because of any merit on our part, we are accepted by God and receive the Holy Spirit, who renews our hearts while equipping and calling us to good works." http://www.vatican.va/roman_curia/pontifical_councils/chrstuni/documents/rc_pc_chrstuni_doc_31101999_cath-luth-annex_en.html