Poopo Francis utaminina kuti walo muntu uutakwe kampenda wiiminina Mufutuli Yahushua. Pele kuswiililisya twaambo tuzwa mumulomo wakwe, akutweezyeka ku Mangwalo, kuyubunuka ciimo, bukkale abweende bwalusyomo lukazyanya aMufutuli.
KULYA MUSALO? Hena nga masimpe aayo nobantu? Bamapoopo kunyina NOBAYOOMA pe!
Pele eeco ncencico cini Poopo Francis ncaakacita mu Mukubwe Kaangala mu 2017. Aayo makani ngaakaambilizya, akalembelwa muŋanda yakwe mumunzi wa Vaticani; ooyo wakali mulumbe mubotu, pele uusendekezya mapolitikisi-bupaizi-amalelo aanyika. Wakali mulumbe wakwiita malelo woonse kuti babelekele antoomwe, akuyakila bantu boonse buumi bucizya kumbele.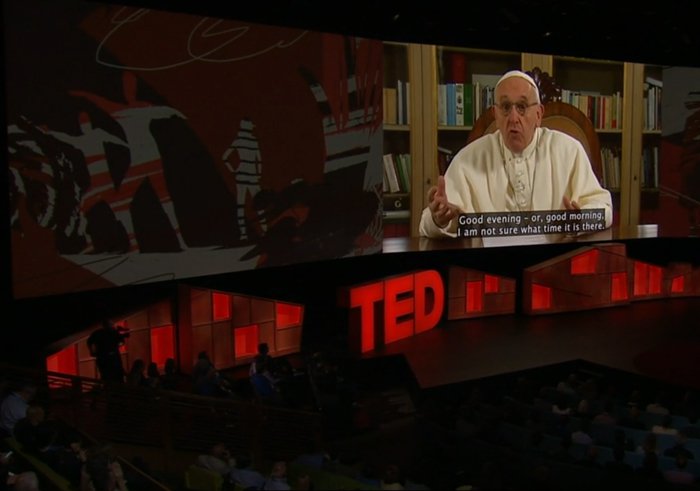 Ooyo mulumbe wakasikila mpuululila ncobeni munsaa kumamanino eelyo poopo naakaambilizya kuti : "Ndamulomba nobantu, amundizumizye kuti ndaambe cintu eeci mujwi lilemu, akusalazya makani: kufumbwa kuti omuntu koyaa kubaa nguzu kapati, ayalo micito yako inga yatali kujatikizya bantu banjaanji, nkabela yebo mbolaa nguzu zipati, weelede kulilingula akulitolaansi. Kuti toocicita eeco, inguzu zyako inga zyakujazya, alimwi yebo inga wajazya bantu bamwi."
Mpoonya, aabo bantu bakali kumulangilizya akumuswiilizya poopo, bakatalika kulivwiyavwiya mumizeezo yabo kabati: Hena kuli maseseke ngasiside mumulumbe wakwe ooyu poopo na? Mbwaanga bunji bwabantu "tabakwe nguzu" zipati, ino nguni ngwasendekezya maambila mbali? Hena mwati ambweni wakali kutumina mulumbe kumbungano ya Illuminati na? Naa kubantu basale balemenede atalaa akuvwuba kapati nyika na? Nkaambo nzi ncaakali kubakulwaizya kulitolaansi akubomba? Mulumbe wini wa Mufutuli Yahushua lyoonse wakali mulumbe wakuti muntu asetekane ncobeni, kuleka buyo kulipeekezya kusetekana. Aboobo, ooko nkuupaupa ameso kulitondezya kubaa ciimo cimwi, pele koimpene akutaba muciimo eeco ncolipeekezya kuba.
Kuti kali poopo wakali kutumina maseseke mumulumbe ngwaakali KUYOOMA, tacili cintu cizyizyilwe nokuba cizyibika. Nokuba boobo, lyoonse ncintu cabusongo kusanyangula kufumbwa cintu ncaakaamba muntu walupatipati ulaa mpuwo, kapati kuti ooyo kali muntu uulipeekezya kwiiminina Mufutuli.
Kuswaanganya Nyika Mbokupilinganya Buna Kristu
Cintu cini bantu ncobeelede kwiibaluka ncakuti poopo lyoonse ulaa makanze aajatikizya nyika yoonse*. Kwaamba bwinibwini, poopo muntu "sinyika." Woonse makanze aakwe ngakanzide alisisidwe kuzwa kubantu baanyika, kutegwa alisumpule mwini kuba musololi wabupaizi atalaa nyika. Eeci ncecintu cibambila nzila yakuti eelyo myeembo ya ciyubunuzyo yaakutalika kulila, alimwi madaimona aakulibonya mbuli ziseese zizwa kulaale, zyaakutalika kusyaanikizyanya atalaa nyika, walo poopo akabe nguusalwa anyika yoonse kuti abe wiiminina bantu akubamvwanya amadaimona/akulwana nkondo. "Kukamantanya nyika yoonse" ooyo ngo muzeezo uusumpula makanze a Cikombelo ca Katolika atalaa misyobo yoonse yabupaizi, nkaambo "kukamantanya nyika yoonse" takusiyimuntu kalikwayide anze lyanguzu zyapoopo pe.
"Kukamantanya nyika yoonse antoomwe" ncintu ciimpene akulikwaya kuba muntu uuyanda cisi cokwenu. Kulikwaya akulilela, nkusyoma kuti muntu, amasi aalilelede alaa mpindu yakuliiba kulicitila zintu kwiinda kuti aayo masi kaaswaangene akuyaamina kumasinyina amwi. Kuliiba kuba muntu wacisi tacicili cintu ciluleme mumapolitikisi pe. Pele "kuswaangana antoomwe nyika yoonse" ngamakanze aabuzuba buno.
Cilimasimpe kuti yoonse mincini iibelesyegwa mazubaano yakacesya misinzo atalaa nyika. Nokuba boobo, "kuswaanganya nyika yoonse antoomwe" tacili cintu cikonzya kubambulula mapenzi woonse pe. "Kuswaanganya nyika yoonse antoomwe", ncintu cidyaaminina akusyaanikizya muntu kuti asangane mutubungabunga natayandide. Aabo, bakaka kucita boobo kufumbwa naa nkaambo nzi, inga basinikizyigwa kucita boobo, nokuba kwiimwa zintu zyabuumi kuti bamanine kufwa.
Kuzwa mumwaka wa 1991, umwi wakali mu Jesuiti Malachi Martin, wakalemba bbuku licenjezya nkondo eeyo yakali kulwaninwa kweendelezya nyika yoonse aciindi eeco. Eeli bbuku lilaa mutwe uulembedwe kuti Makkii aa Bulowa Oobu: Poopo John Paul II Ulwana cisi ca Russia aca Kumbo kuti Ayendelezye Mulazyo wa Nyika Mupya. Mubbuku eelyo, Martin ulashinshima kucenjezya kuti, tubunga tuliibide kuyandisya zisi, bupaizi ankamu zyabantu zimwi, zyoonse zilangilwa kuyootilimunwa akuzazaulwa, noziyanda nozitayandi, kuti zikakonzye kweelela kukkalilila akataa bweendelezi bwa nkamu zilaa nguzu zipati munyika. Kunyina niiba yomwe nkamu iikonzya kuyookkalilila akulyeendelezya kuti kiitakwe nguzu pele buyo kuti yalilekela — nanka kupenzyegwa — kuti ikomezyegwe kwiinda mbuyakabede kaindi . . . Mbuli mbunga mbozibede, ziyokwaanjila aataambwi. Zyeelede kusangana cakumananinina akubaa cibeela mumulazyo wabweendelezi bwanyika mupya . . . Nokuba, kuliyaamuna, akucaala kazitakwe uuzigwasya, akutalanganyigwa kuti zicili mbunga zilyeendelezya mumulazyo wanyika mupya.1
Mazubaano, kakwiindide myaka 25, ncintu cikonzya kubonwa ncobeni eeco Martin ncaakali kushinshima buyo aciindi eeco. Aboobo mbuli mbotwazyiba lino makanze aa Poopo aakulela nyika yoonse, ncintu ciyandika kapati kuzyiba zintu nzyasyoma aziiyo nzyayiisya, nkaambo eezyo nzyezimutondezya mbwabede bwini. Eeci cibalo cisoleka buyo kweezyeka Poopo Francis ( mutwaambo twakwe, buumi mbwakkala azintu nzyasyoma) kuli zya Mufutuli Yahushua.
Yahushua kumweezyeka Francis: Walo wakati/ walo wakati
Cintu citaanzi ciimpene akataa micito ya Poopo aziiyo zyokwa Yahushua ncakuti Poopo usinikizya bantu boonse kumutambula kuti abe nguuyendelezya atalaa nyika yoonse. Mukwiimpana, Yahushua wakaambila Pilato kuti: "Bulelo Bwangu tabuli bulelo bwanyika eeyi: kuti bulelo bwangu nibwali bwanyika eeyi, nkabela inga batwanga bangu balwanina kuti Ime nditajatwi mumaanza aa BaJuuda: pele lino bulelo bwangu tabuzyili anyika pe." (Johane 18:36, KJV)
Ooku kukonkezya kwa Mufutuli kuti bulelo bwakwe tiibwakali bwaanyika eeyi, ncintu ciimpene kulaale amakanze ookwa poopo aakulela atalaa nyika yoonse. Pele eeci tacili cintu cilikke ciimpene. Yebo kolyeezyekela makani aatobela aayo ngaakaamba poopo kumajwi aa Mufutuli Yahushua.
* * *
Bantu baku ABC News, bakamwaya mulumbe wakuti mulweendo lwa Poopo Francis mu Vwivwi, 2015, kuya ku Munzi wa New York, walo wakataminina kuti lufu lwa Kristu Yahushua ndwaakafwa aciciingano talukwe mpindu pe: "Iciciingano citutondezya nzila yiimpene yakuzwidilila. Mulimo wesu ngwakusyanga mbuto. Leza nguubwene micelo yamilimo yesu. Kuti muziindi zimwi nguzu akukakatila kwesu kwalibonya kwaalilwa akutazyala micelo, swebo tweelede kwiibaluka kuti buumi bwa Jeesu Kristu mbotutobela, bwakaalilwa munyama yabuntu, aciciingano cakaalilwa koonda mulimo." 2
Nokuba kubala bbala lyomwe-lyomwe, aaya mabala alakankamusya, akuli Bakatolika lwabo! Kuyungizya waawo, aaka nkaambo kakazya ncobeni eeco cilembedwe ncaakaamba mumajwi aakwe Yahushua mubbuku lya Mateyo : "Amulange, katuya ku Jelusalema; ooko Mwanaamuntu nkwayokwaabwa mumaanza aabasilutwe bapaizi abalembi, mpoonya bayoomusinganya kuti akajayigwe, Alimwi bayoomupa kubantu bamasi kuti bamunonge, bamupenzye, akumukankamina: kwaakwiinda mazuba otatwe walo uyoobuka alimwi." (Mateyo 20:18-19, KJV)
Yahushua wakalizyi kuti mulimo Wakwe anyika uyoosikila mpuugolela ku Kalivali. Kuyungizya waawo, Walo wakalizyi kuti Taata uyoomubusya alimwi mubuzuba bwatatu. Aaka takali kaambo katyompokezya nokuba kaalilwa koonda mulimo pe! Pele aaya makani aambilizya kuzunda, nkaambo Walo wakalizyi kuti wakazuzika zyoonse eezyo Taata Wakwe nzyaakamutumina kuti Walo azyoocite!
* * *
Poopo Francis wakasulaika kaano ka Malengelo aajulu anyika aako kali mu Mangwalo eelyo naakaambilizya mucikolo cabu Poopo ca Zilengwa leza kuti:
Ziiyo zya kulibeda kwazintu zili masimpe alimwi Leza tali simasalamuzi uujisi kakoli kakusondya pe. Eelyo notubala makani aa Malengelo ku Matalikilo, swebo tuli muntenda yakuyeeyela kuti Leza ngu simasalamuzi, kajisi kakoli kamupa nguzu zyakucita kufumbwa cintu. Pele tabusyi mbocibede oobo pe.
Aayo matalikilo aanyika (kubboloka) ngotusyoma mazubaano, tiiwakali mulimo wa Mulengi wabulemu pe, pele mubwini awalo mulimo Wakwe ulayandika kusanganya kumatalikilo aayo. Kulibonya kwazilengwa leza atalaa nyika, tacili cintu ciimpene amuzeezo wakulenga zintu, nkaambo eeco ncecintu ciyandika, kulenga zilengwa leza ziyaa kusandauka ciimo.3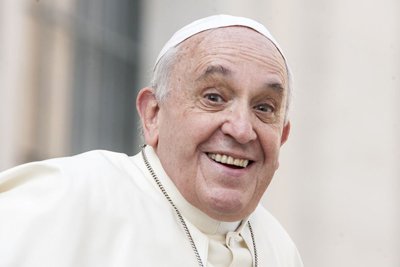 Umwi syaazyibwene wazilengwa leza, Ken Ham, wakapa bwiinguzi kayingula muzeezo wakulenga uuli mubbuku lya Matalikilo kuti:
Mukaambo aaka, Poopo Francis, mbweenya mbuli basololi bazikombelo bamwi, ubikkide mizeezo yamuntu kumbelaa Jwi lya Leza. Alimwi kutali buyo ceeco cilikke, walo uya kumbele kusampaula kuti alikke muntu uucita masalamuzi kabelesya "musako wamajiki" nguukonzya kulenga zintu munzila eeyo Leza njaamba kuti Walo wakalenga zintu ku Matalikilo! Andimwaambile ncobeni kuti, ooku nkuunguka maanu aakumvwisisya kuti nguni wini ooyo mu Mangwalo waambwa kuti ngu Leza—Mulengi singuzuzyoonse uukonzya kucita ceeco ncaalilwa kucita muntu wanyama. Cintu cuusisya ncakuti, ooku kulanganya Leza munzila yaciimo eeci kuyaa kuyambukila muzikombelo zya Basikutongooka.4
* * *
Myezi misyoonto niyakainda kuzwa naakakkala acuuno cabupoopo, Francis wakapa mulumbe kubbuwa lya St. Peter ku Loma; oomo mumulumbe wakakazya kuti aayo maleele ngaakacita Mufutuli Yahushua aakuyungizya cinkwa answi, mubwini walo wakati, aayo akali maleele ncobeni. Kunze lyaboobo, walo wakalombozya kuti, eeco cakacitikila boobo buyo nkaambo kakuti bantu bakaabana umwi aumwi kufumbwa ncaakajisi kumweenzinyina. Mbuli mbokulembedwe abusena bwamunzi wa Vatican mumakkompyuta, walo wakati: "Aaya nga maleele: kuleka buyo kuyungizya zintu zyakaliko kale, pele nkwaabanya zintu eezyo zyakalikilo kale, eeco ncecaacitika, akuyumyayumya kwiinda mulusyomo amumupailo. Boonse bakalya alimwi akusiya cimwi ambali: Eeci ncecitondezyo ca Jeesu, Cinkwa cokwa Leza kumukowa wabantu." 5
Nikwakainda mwaka omwe, wakapa mulumbe aumwi kubbuwa lya Kristu Munununi ku Bolivia, ooko akwalo Poopo Francis wakapandulula ciiyo nceenya eeci, kasendekezya kuti eeco cakacitika akali maleele aakucinca myoyo yabantu kuti batalike kwaabana zintu eezyo nzibakajisi kale akati kabo.
Alimwi wakazumanana mubusena bwa Vatican mukkompyuta kuti:
Eeco ncaakacita [Jeesu] cilakonzya kwaambwa mumabala otatwe buyo. Wakabweza kankwa kasyoonto akaswi, wakazileleka eezyo mpoonya akupa basikwiiya bakwe kuti baabanye nkamu yakabungene aawo. Mbombubo oobo aaya maleele mbwaakacitika. Taali majiki nokuba bulozi pe. Kwiinda munzila zyotatwe eezyi, Jeesu ulakonzya kusandula mizeezo yamuntu uutayandi bamwi kuti lino abe muntu uuyanda bantunyina, muzeezo wakukamantana abantunyina. . . . Jeesu wakatalisya mulongo wazileleko akataa basikwiiya bakwe, eelyo nibakaabanya eeco ncaakabapa, akucita kuti cibe cipego kubantunyina, aboobo boonse bakalya akukkuta kalilekele. Cintu cinyandya ncakuti, zyakulya zyakaide kuleka kuligwa: zyakali zinji cakuti kwakazula mitaanga iili ciloba. Ooyo ngomuzeezo uuzuminwa, muzeezo uulelekedwe uupedwe, lyoonse ukkutya nzala yabantu.6
* * *
Mumwezi wa Mukazi-maziba 2015, Poopo Francis wakapa mulumbe oomo walo mwaakaamba kuti Bakatolika beelede kuba "bazyali bankutwe" kuleka "kuzyalana mbuli tusulwe." 7 Basikutongooka kwamyaka minjaanji bakali kusungilizya kuzyalana muciimo cabunkutwe akufubaazya Bakatolika aba Mormoni nkaambo kacilengwa cabo cakukaka kulilesya kuzyala. Bunji bwazikombelo zya Basikutongooka, inga kusikila waawa, bazuminana atwaambo twa poopo ooto. Pele walo wakatunginizya kuya kumbele kaamba kuti, "Ndaamba mukaintu ooyo ngweekazyi kabotu kuti ulimitide ciindi calusele, kumwi kali wakaandulwa kale ziindi zili ciloba, walo wakati 'ndakamukalalila' mukaintu ooyo nkemwaambila kuti, 'Hena yebo uyanda kusiya bana bako bali ciloba babe bamucaala na? Nkusunka Leza ooko!'" 8
Ino nkokwaamba kuti nzi ooku? Hena ooyo mukaintu wa Katolika lyoonse wakazyibide kwaambilwa kuti teelede kulilesya kuzyala, lino usunka Mwami Yahuwah nkaambo ucizyala bana banjaanji boobo? Ino usunka Mwami kuti acite nzi? Hena nkumusunka kuti amujaile bana bamwi kucaale basyoonto buyo mbakonzya kusunga? Naa umusunka kuti amujaye nayanda kuzyala? Nkuunguka maanu ooku nobantu!
Mangwalo eeni aamba kuti: "Muntu ataalyaambili kuti eelyo nasunkwa kuti, Ime ndasunkwa aMwami Yahuwah: nkaambo Yahuwah takonzyi kusunkwa acintu cibyaabi pe, alimwi kunyina nakonzya kusunka muntu naba ni pe." (Jakobo 1:13, KJV)
Inga kwalibonyaanga nkutamikizya Poopo Francis kuti nguulengelezya twaambo ootu, pele inywe nobasimapolitikisi—inzya mutayimpyi aawa: eeco ncecintu cini mbwabede poopo—balizyibide kubandikila makamu aabantu. Balo balizyi kabotu kuti ooto twaambo ntobalabula nobakananina makunga aabantu, tulaa cikkelo. Alimwi, mutalubi kuti, poopo ulipeekezya kuti ngo mwiiminini wa Kristu! Aboobo kufumbwa ncaamba, bantu balamuswiilila kubee ngo Kristu!
* * *
Ciiyo cakali kujanika mukuyiisya kwa Yahushua cakali cakuti, Taata wakujulu ulabayanda bana bakwe umwi aumwi kumugaminina, akuti muntu omwe-omwe ulakonzya kulyuunkila mwini kuli Taata a Mwana kuyoolilauka cimuminyide mumoyo wakwe. Muli Johane 16:27 (NKJV), Walo wakayiisya kuti: "Taata Lwakwe ulamuyanda, nkaambo inywe mwakandiyanda Ime, alimwi mwakandisyoma kuti Ime ndakazyila kuli Taata Yahuwah." . Nokuba boobo, kweendelanya bwaamba Poopo Francis, cilongwe camuntu a Mufutuli Yahushua, ciimvwi anze lyakukwakwa lwacikombelo, ncilongwe "cilaantenda alimwi cikonzya kucisa." Mubuzuba bwa Ganda Pati 25, 2014, Poopo wakaambilizya kuti:
Kunyina cintu cakulicitila omwini mucikombelo pe; kunyina bantu balyeendelezya. . . . Zimwi ziindi inga wamvwa muntu umwi kaamba kuti, 'Ime ndisyoma muli Leza, muli Jeesu, pele kutali mucikombelo, alimwi nsyekombeleli cikombelo pe.' Nziindi zyongaye notwaamvwa muntu waamba majwi aayo? Eeci ncintu citaluleme.
Nkobali abamwi basyoma kuti yebo inga wabaa cilongwe cigaminina a Leza, alimwi kolyuunkila omwini kuli Jeesu Kristu kakwiina kulya mulalilo nokuba kugwasyililwa acikombelo pe. Ooku nkutempaulwa kulaa ntenda kukonzya kucisa muntu. Mumajwi aa Poopo mupati Paul VI, eeyo 'Mizeezo yabufubafuba.' Ncintu cili masimpe kuti kweenda musinzo antoomwe ncintu cikatazya, alimwi zimwi ziindi cilatolwaazya. . . . Pele Mwami wakasyomezya mulumbe Wakwe kubantu boonse alimwi toonse ndiswe bakamboni bamakani aayo; alimwi muli basazima abacizyi besu, zipego zyabo, aabo baboola kuzyoolitondezya kuli ndiswe. Eeci caambilizya kuti muntu weelede kuzulilwa kucikombelo.9
* * *
Mumwezi wa Mukazi-maziba 2015, Poopo Francis wakakalalila ba Mozilemu nkaambo kakulwana maofisi aaku Paris ookwa Charlie Hebdo, oomo mubakajaya bantu bali 12. Nokuba boobo, walo wakazumanana kuya kumbele.
Mukaambo kakali kumvwikaanga kazumizya kucita bujayi abulwani, walo wakati kuli njeeleela yakwaamba makani azintu, kaamba kuti:
"Ikuti Musilisi Gasbarri, kali mulongwe wangu ncobeni, wasampaula babaama, acenjele nkaambo ilamulindila mfwaindi," mbwaakaamba oobo Francis, kasendekezya Alberto Gasbarri, ooyo uusungula misinzo njayendeenda poopo alimwi wakaliimvwi munsi lyakwe. Muntu teelede kucokacoka muntunyina, muntu teelede kutukilia lusyomo lwabantu bamwi, muntu teelede kusampaula lusyomo pe." 10
Alimwi aciindi cimwi wakasanganya kusendekezya bulwani akuzumizya bumpelenge.
Eelyo naakali bbishopo ku Argentina, Francis wakati mubuzuba bwa Muvwulo, bamwi balombwana bakandisomba mali masinka mulomo aasika $400,000 aakuti ndigwasye munzi wabacete— pele buyo kufumbwa kuti cikombelo citaangune kubapa mali aabo baalumi.
"Mukaindi kasyoonto aako Ime ndakayeeya kuti inga ndacita buti: Hena Ime ndibatukile akubabbakela kumatako aabo, naa ndizumanane kufubaala."
Francis wakati, wakazumanana kukoyaanga ncifubafuba, kaambila banalumi aabo bakamuswaide mu ofesi mwaakali kubelekela, akubaambila kuti cikombelo tiicakajisi ciyobwedo camali, nokuba kuti aabo balombwana babuzyabuzya kubeendelezi ba mali aacikombelo aabo bakkala mumbalimbali. Mpoonya poopo wakaamba kuti, ambweni taakabasubula mbokweelede, mukubalekela kuti bazumanane kunyengela bantunyina.11
Eeci nciimo ciimpene ncobeni aceeco ncaakayiisya Yahushua, eelyo naakati: "Inywe mwakamvwa kakwaambwa kuti, Liso kuliso, linyo kulinyo: pele Ime ndamwaambila kuti, amweelebe cibyaabi: pele kufumbwa ooyo uukuuma kusaya lyalulyo, komucengulwida alyalumwesyi." (Mateyo 5:38-39, KJV)
* * *
Kamwi kaambo kokwa poopo nkaakaamba kakali mubuzuba bwa Kaanda Kaniini 12, 2014, eelyo naakali kupa mulumbe wakutambula beenzu. Wakaibaluka Petulo mbwaakatambula basyomi banamasi alimwi eeco mbucakanyandya basyomi bamusela ooyo; Poopo Francis wakaamba kuti inga walo wazibbapatizya iziseese zizwa kulaale kutobelanya bwaacita Petulo.
"Kupa buyo mukonzyanyo, kuti cifumo kwasika kkunga lya ziseese zizwa kunyenyeezi ya Mars kazyiboola kuzyootulingula okuno alimwi cimwi ciseese caamba kuti 'Ime njanda kubbizyigwa!', ninzi cinga cacitika aawo?"
Mpoonya kasandulula ncaakali kwaambawida ziseese, Poopo wakati: "Ziseese zyaku Mars, tee kayi? Ziseese zyamusyobo wanyanzabili, kazyilaa mpemo zilamfu amakwaa matwi mapati, mbweenya mbuli mbozitondezyegwa muzifwanikiso zyabana."
Kumwi Francis nalibonyaanga ulondolola makani aazwanganinwa mukaambo aaka, eeci tacili ciindi citaanzi munzi wa Vatican niwaakanzide kuti uyoobbizya ziseese zizwa kulaale. Naakali kwaambaula ku Pobwe lya Zilengwa leza lyaku Britain mu 2010, umwi syaazibwene wanyenyeezi ooyo wakali kubelekela Poopo Benedict XVI, wakaamba kuti inga awalo wabbapatizya ziseese "kuti zyalomba kubbapatizyigwa".12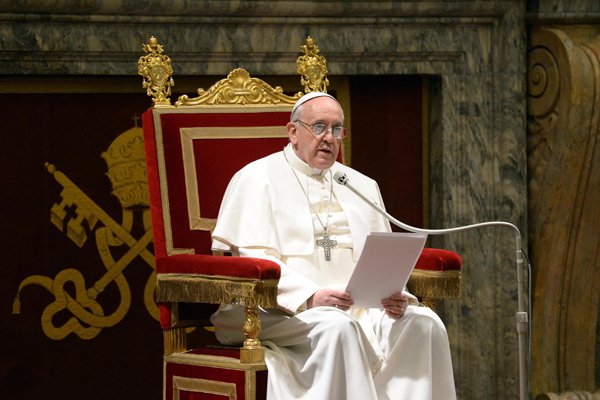 Ncintu ciinda kulipeekezya kucinca majwi ngaakaamba Mulengi Singuzuzyoonse, pele eeco ncecintu cini Poopo Francis ncaakacita. Alimwi uciinduluka kucita boobo.
Twaambo tugambya ooto ntwaakali kwaamba Poopo twakasiya bunji akataa Bakatolika kabakopwa akuzingwa mumizeezo kuti ninzi cini ncasyoma alimwi mpali aawo mpaimvwi mulusyomo lwakwe. John-Henry Westin, muntu wa Katolika waku Loma ooyo wakatalisya kulemba LifeSiteNews.com, lyoonse ulainduluka kwaambilizya twaambo ooto ntwaamba poopo mumilumbe yakwe, ooto twaambo ntotusiya Bakatolika banjaanji kabazingidwe. Walo waamba kuti:
"Kuli kupyopyogana kupati ncobeni mu Cikombelo kujatikizya mpaimvwi Poopo mulusyomo lwakwe. Nokuba kuti kulibonyaanga Poopo wiimvwi kulubazu luzumizya bantu Bakatolika balekene cikwati alimwi a Bakatolika bakainduluka kukwatana nokuba kukwatwa, akati kabo kuli bamakkadinalo abamabbishopo aabo basendekezya kuti Poopo ncaamba caambilizya ciimpene ancobazumizya mubantu aabo beelede kulya mulalilo.
Kuli baabo bamuzyi kkadinalo Jorge Bergoglio mbwaakabede naatakataninga sumpulwa kukkala acuuno cabuleli, eeco tacili cintu ceenzu pe kumumvwa nkwakanana boobo. Ime ndakabandika abapaizi bamwi bongaye baku Buenos Aires aabo bakali kubeleka antoomwe a Kkadinalo Bergoglio mumilimo yiimpene alimwi boonse bakazumina kuti kupyopyongana ncecintu cilitondezya mumilimo yakwe. Kamwi kaambyo kakazwidilila nkamalailile aakwe. Ime ndakaambilwa abantu banjaanji bakali kuzwa kumabazu obile kabazwa mumiswaangano yokwa Kkadinalo Bergoglio kumwi kabayeeya kuti walo wakali kusumpula mizeezo yabo, kumwi kabaamba kuti "Uli kulubazu lwesu pele takonzyi kwaambawida buyo cintu eeco antangalala," balo mbubakali kwaamba oobo, eelyo nibakali kuswaanga aanze abaabo mbucakali kukazyana limwi mumiswaangano.13
Francis, mu Jesuiti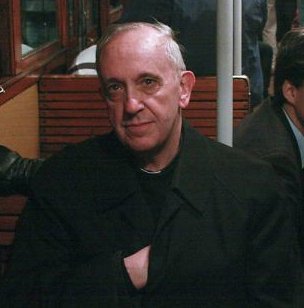 Kusanganya atalaa kupyopyongana koonse kuli boobu, akwaamba zintu zitaluleme, ncintu ciyandika kulangisya nzyobasyoma ba Jesuiti kutegwa tuzyibe ncobeni eeco poopo ncasyoma. Amwiibaluke kuti, Poopo Francis ngo poopo mutaanzi uuzwa akataa ba Jesuiti. Mulazyo waba Jesuiti ngwakusisikizya kubeleka cabumpelenge kunzaa cuulu. Ba Jesuiti mbabaacita bujayi bunjaanji bweetezya mumusela wabantu. Ncintu cilaa makani manjaanji kwiinda cibalo eeci kuti tubandauke mpobalubide muziiyo zyabo. Pele cilainda kugwasya kuti twaambe buyo kuti, kuli twaambo tobile ooto twiinda kusampaula ooto ba Jesuiti (aba Katolika) ntobayiisya. Francis, mu Jesuiti ncobeni alimwi ngu poopo wa Katolika, awalo ulasyoma akukwabilila ziiyo zitaluleme eezyo.
Cintu camatusi citaanzi ncakuti poopo ulipeekezya kuti inga walemununa akukelela zinyonyoono zyamuntu. Oolu lusyomo taluli buyo lwakusampaula pele ndusyomo lwabufubafuba. Alikke buyo Yahushua nguukonzya kugwisya cinyonyoono. Johane Mubbizyi wakaambilizya Mufutuli ku mabunga aabantu bakabungene kuti: "Amulange Mwanaambelele ookwa Yahuwah uugwisya zinyonyoono zyanyika!" (Johane 1:29)
Yahushua Lwakwe wakati: "Nkaambo Taata kunyina pe nabeteka muntu naba ni, pele wakapa lubeta loonse mumaanza aaMwana." (Johane 5:22, KJV) Mulimo wakulekelela upedwe cigaminina mumaanza aa Mufutuli ooyo "wakatempaulwa akusunkwa muzintu zyoonse mbweenya mbuli ndiswe mbotusunkwa, pele kunyina naakabisya pe." (BaHebulayo 4:15, KJV)
Mangwalo nokuba boobo, alakazya kutaminina kwa poopo kuti inga walekelela zinyonyoono. Poopo takonzyi kuzimaanya zinyonyoono zyamuntu naba ni pe, kusanganya azinyonyoono zyakwe, nkaambo "ibulowa bwa Yahushua Munanike Mwanaakwe mbobutusalazya kuzwa kuzinyonyoono zyoonse." (1 Johane 1:7) Kuyungizya waawo, bamapoopo kuzwa kaindi ncobeni, bataminina kuti kunyina cibi ncobacita. Alimwi ooko nkukazya cilembedwe mu Mangwalo eeco caamba kuti: "Kuti swebo twaamba kuti tatukwe cinyonyoono, swebo tulalicenga lwesu, alimwi kasimpe takali muli ndiswe." (1 Johane 1:8, KJV)
Kaambilizya kaano ka Mufutuli Yahushua naakatanda madaimona, akutondezya ncokweelede kucenjela akugatela buumi bwa muna Kristu, Francis wakati:
"Mulumbe mubotu wamazubaano utalikila mukutanda dyabooli akumanina mukuzyokela kwa dyabooli! Ooku takuli kubeja pe. Eeli nde Jwi lya Mwami!"

Poopo Francis,
Mumuswaangano Wasanu wa Lateran mu 1512, Christopher Marcellus wakaambila Poopo Julius II kuti: "Kolibamba akulangisya nkaambo inga katuyoosweekelwa lufutuko, buumi amuya ngookatupa, nkaambo webo nduwe mweembezi wesu, nduwe musilisi wesu, nduwe ootulela, nduwe ootusunga, alimwi webo kumamanino nduwe Leza uumwi atalaa nyika." 14 Kwaamba kaambo kasampaula aaka, Alexander Hislop wakati: "Lino kuti kakuli kunyina cintu cakusinganya Poopo pele eeci cakuti wakazumizya mazina aasampaula bulemu bwa Kujulu kuti ayitwe nguwe, eeci lwaco inga camutondezya kubaa mulandu uulema mbuli musinze uusiya mbi." 15 Buyamba bwa Poopo John XXII, buya kumbele kubelesya kaambo kakuti, "Leza Wesu ngu poopo." 16, 17
Poopo Francis kunyina pe naakalesya muntu kumwiita mazina aali boobo nokuba kuti Mufutuli Yahushua wakayiisya kuti: "Nywebo mutaitwi kuti mwiiyi, nkaambo mulijisi mwiiyi omwe, nywebo nyoonse muli babunyina. Alimwi mutaiti muntu naba omwe ansi aano kuti Taata, nkaambo mujisi Uso omwe, ooyo uuli kujulu" (Mateyo 23:8 & 9)
Poopo ulakulwaizya kuti aabo basyoma kabapaila kuli Maliya banyina Jeesu. Bakatolika baamba kuti Maliya "ngomwiiminini Mukaintu wa Kristu" alimwi balazumanana kumupa mazina aakuti "Munununi mukaintu"—aayo mazina, kunyina pe poopo naakabalesya kwaabelesya. Mubuzuba bwa Kaanda kaniini 12, 2017, Poopo Francis wakali kupaila ku Malende ooko Kulibonya Zyeelo zya Mooye Wesu Fatima, ku Portugal. Mumupailo wakwe, wakajuzya amajwi aamba kuti: "Wabonwa O Mwami mukaintu, Oolelekedwe Fatima Muumbulu, Omooye ulaa Moyo Uutakwe kampenda, Ociyubilo cesu alimwi uli nzila yesu iitozya kuli Leza!" Walo wakamanizya mupailo wakwe kaamba kuti: "Mumoyo wako Uutako kampenda, acibe ciyubilo ca babisyi alimwi akuba nzila eeyo iisolweda kuya kuli Leza." 18
Aaya majwi aakazyanya ncobeni amajwi ngakaamba Mufutuli Yahushua, walo naakati: "Ime ndendime nzila, ndime kasimpe, alimwi ndime buumi: kunyina muntu uunga wasika kuli Taata, pele buyo kwiinda muli ndime." (Johane 14:6, KJV) Poopo Francis wakaambilizya akuti: "Kuba muna Kristu caambilizya kuzulilwa mucikombelo." 19 Yahushua wakati: "Amuboole kuli ndime, nyoonse nomulemedwe anomukatede, mpoonya Ime njoomupa kulyookezya." (Mateyo 11:28, KJV) Walo taakaamba kuti: "Amuboole mucikombelo alimwi muyoojana kulyookezya mumiya yenu" pe. Walo wakali kukonzya kwaamba boobo. Tee kayi kwakali cikombelo cakaliko mazuba aayo naakali kupona atalaa nyika.
Ooto twaambo ntwakanana Poopo Francis itukazyanya amajwi ookwa Yahushua ntunjaanji, alimwi tuciyaa kuvwulisya kuya kumbele.
Mumupailo umwi ku Loma mumwezi wakainda wa Kaanda kaniini, Francis wakati, Leza ulanununa bantu boonse — kuleka buyo bana Kristu, pele abaabo batasyomi muli Leza, abalo.
"Swebo tweelede kuswaangana akati mukucita zibotu," mbwaakaamba poopo. Kuli baabo baamba kuti: "'Pele mebo nsyemusyomi, Taata, tee kayi ndimuntu uutasyomi Leza!'", poopo wakati kumuntu waamba boobo: "Tuyooswaangana antoomwe kutala okuya." 20
Mufutuli Yahushua inga taazuminizya pe zintu nzyaamba poopo. Mumulumbe wakwe atalaa Mulundu, Mufutuli wakaambilizya kuti: "Amunjile mukalyango kasyaanikide: nkaambo mulyango ulikwazeme, alimwi mugwagwa tuusyaankene, ooyo uutozya kukunyonyooka, alimwi mbanjaanji bantu banjila mumugwagwa ooyo: Nkaambo mulyango ulisyaaankene, alimwi nzila ilisyaanikide, eeyo iitozya kubuumi, alimwi mbasyoonto bajana nzila eeyo." (Mateyo 7:13-14, KJV) Lino mbuli mbotwamvwa kale kaambo kokwa poopo, ncintu ciyandika kumvwisisya kuti majwi ookwa Yahushua aakatobela waawo acenjezya ncobeni:
Amubacenjelele basinsimi babeji. Aabo baboola kulindinywe kababombede mbuli mbelele anukuti mukati mbaaumpe babutambo. Muyoobaziba mumicelo yamilimo yabo. Sena nsaansa zilacelwa kuzwa kumuunga naa nkuyu kuzwa kumutubetube? Musamu mubotu tuukonzyi kuzyala micelo mibi, awalo musamu mubi uzyala micelo mibi. Musamu mubotu tuukonzyi kuzyala micelo mibi, awalo musamu mubi tuukonzyi kuzyala micelo mibotu. Musamu uuli woonse uutazyali micelo mibotu ulatemwa akuwaalwa mumulilo. Nkaako muyoobaziba muli nzyobacita (Mateyo 7:15-20, KJV)
Eeci alimwi, ncecitweetela mubuzyo wakuti: Micelo nzi iili mubuumi mbwapona Poopo Francis?
Micelo yokwa Poopo Francis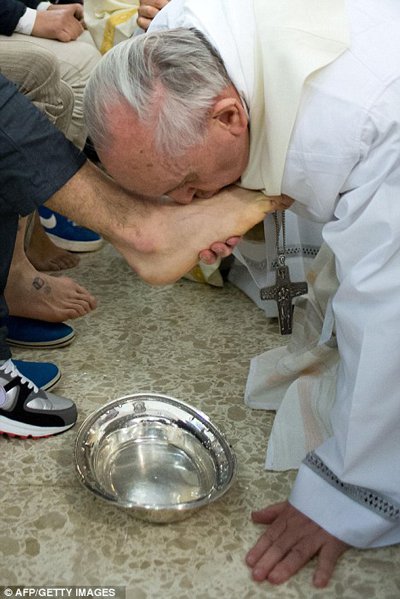 Kakwiindide buyo mvwiki zyongaye zyakusalwa bupoopo akulela acuuno, poopo wakaswaya ntolongo imwi, oomo walo mwaakasanzya—akumyonta—matende aabasimilandu baangidwe, akati kabo kwakali bamwi bakali ba mozilemu. Eeci cimvwikaanga ncintu . . . ca BuKristu. Hena mwati mbombubo ncobeni oobo mbocilibonya eeco?
Mbuli mbocili cintu ceenzu eeco, mweelwe wabantu mbaakasanzya akumyonta bakali 12 (ooyo ngweenya ngowakali mweelwe wa basikwiiya mbaakajisi Mufutuli Yahushua ), alimwi mpoonya aawo kwakali basimilumbe abakali kubweza zifwanikiso bakalibambide kulemba kufumbwa ncaakacita poopo cimutondezya buumi bwa kulitolaansi.
Cikombelo ca Katolika, mbuli mulawo, tacitobeli ciyanza cakusanzya matende. Mukucita boobo antangalala, poopo wakacita cintu cakamwayikizyanya mumilumbe atalaa nyika; ooko kwakali kulikankaizya antangalala akuupaupa ameso kwiinda kuti wakali kuyandisya ncobeni kunyonena bantunyina akubacitila zibotu.
Ooko kulikankaizya caantangalala ncecintu cimwi Mufutuli Yahushua ncaakayiisya kuti taceelede kucitwa, pele muntu weelede kucitila cibotu bantunyina kalibombya, alimwi akulisisikizya, kumwi kaamba kuti:
Amucenjele kuti mutaciti milimo yanu iiluleme ku bantu mumambonwa, nkaambo mwacita boobo tamukwe bulumbu kuli Uso uuli kujulu.
Nkaambo kaako ciindi nimupa zipo kubantu bapengede mutasibi mweembo mbuli basikuupaupa aameso mbobacita muzikombelo, mumigwagwa kuti balumbaizigwe abantu. Ncobeni ndamwaambila kuti balijisi kale bulumbu bwabo. Pele nywebo ciindi nimupa zipo zyaluzyalo, janza lyanu lya lumwensi litazibi lyalulyo ncolicita, kutegwa zipo zyanu zitabonwi abantu. Eelyo Uso uubonena kumbali uyoomulumbula caantangalala (Mateyo 6:1-4, KJV)
Muli Bwatatu, Kaanda Kaniini 24, 2017, Muleli waku Amelika Amukaintu wakwe, Donald a Melania Trump, bakaswaangana a Poopo Francis.
Ooko kuswaangana nikwakaletelezya kaambo mu mapolitikisi pele buyo kuti poopo naatakaamba cintu cisesya eeco caalibonya kuti cakakondelezya Donald Trump a mukaintu wakwe Melania.
Aciindi cimwi nibabakali kusekaseka mumuswaangano ooyo a Muleli waku Amelika mumunzi wa Vatican muli Bwatatu, Francis wakaamba kaambo kamwi kasendekezya Muleli Trump mbwaakali kulangika kuneneya.
"Ino umusanina cakulya nzi? Hena umusanina Potica?" Francis wakabuzya Melania, kumwi kasendekezya cinkwa cilweela eeco ncobalya kucisi nkwaakakomezyelwa mukaintu ooyo ku Slovenia alimwi ciitwa kuti "potteezza".21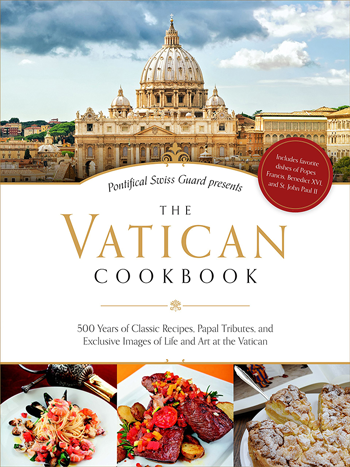 Kuleka buyo masesya ngaakaamba aayo poopo, walo lwakwe ulaa nzila yakulya eeyo yiimpene akuliimya kulya ooko nkwaakali kulicita Mufutuli. Mubbuku lya Zyakulya zyamunzi wa Vaticani eelyo lyakalembwa mu 2016, " kuyubunudwe kuti ooyu poopo wakazyalilwa ku Buenos Aires- izyakulya zyakwe nzyayandisya zisangene akataa tunkwa tukangidwe twiitwa kuti empanada twaku Argentina, minyemfu yanyama yaŋombe amusinza mulemu wiitwa kuti dulce de leche," 22 uulaa mafuta kapati, uujikwa kubelesya mafuta aamukupa.
Nkaambo kakuti ooyu poopo ulayandisya zyakulya zidula boobo, ulizyibidwe kuti muntu syaamalyaalya. Mumubandi ngwaakali kubandikila bantu bamwaya milumbe muzipekupeku ku Mexico, Televista, mumyaka yobile kuzwa naakakkala acuuno cabupoopo, ooyu "wisi uusetekene" wakati, "walo 'takombeleli' kuba Poopo, pele ulangila buyo kuti abe muntu uutazyibidwe. 'Cilikke cintu nceyanda ncakuti bumwi buzuba ndikalyate tende kuzwa anze, kakwiina uundizyiba, alimwi ndikaunke kucintoolo ca pizzeria nkobauzya pizza kuti ndikalye pizza,' mbwaakaamba oobo." 23
Kaindi kasyoonto naakamanizya kuswaya munzi wa Naples, umwi musambazi wakalaa cintoolo ca pizzeria, Enzo Cacialli, naakamvwa nkwalilauka poopo, wakamweetela pizza wakabambidwe munzila yaandeene Poopo Francis.
"Eeco cinkwa ca pizza, cakalaa zina lyeengawidwe atala kuti 'II Papa', akubikkwa madeede aasubila atala; wakacitambula Poopo kuzwa mumootokala ooyo wakamweetela cinkwa eeco kumwi kamwetamweta eelyo bantu bakabungene nibakatalika kusekelela. Ba Cacialli . . . bakaambila batola milumbe mumunzi ooyo kuti eeco cakeengedwe atalaa cinkwa ca pizza eeco, cakali cikonzyanyo ca ndembela yakumunzi wa Vatican andembela yokwa Poopo. . . . [Cacialli] wakaambila II Mattino kuti 'wakakkomana kapati eelyo naakatambulwa cinkwa ca pizza eeco cigaminina kuzwa mumaanza aakwe.'"24

Poopo mukuyandisya malyaalya ulizyidwe kapati akataa bantu bamuzyi kabotu alimwi eeci nciimo ciimpene kapati aceeco cakulijata ncaakali kulitondezya Mufutuli Yahushua.
Ooku kulyaalya kakutakwe cakuliimya nokuba kulijata, ncenciceeco ncaboneka kuneneya kapati alimwi ncintu citeendelani a Mangwalo:
"Mutalekeli kuti bantu boonse bazyibe kuti mulaliimya. [Yahushua] ulaafwi kusika." (Bafilipo 4:5, NKJV)
"Alimwi kufumbwa muntu uuyanda kuzwidilila kuzunda weelede kulijata muzintu zyoonse." (1 Bakolinto 9:25, NKJV)
"Kufumbwa uuteendelezyi buntu bwakwe uli mbuli munzi woolaudwe, uutakwe lukwakwa." (Tusimpi 25:28, NKJV)
"Nkaambo mukolwi amulyato boonse bayoonjila mubucete" (Tusimpi 23:21, NKJV)
Alimwi eeco ncintu ciimpene ncobeni abuumi bwa kulitolaansi bwakatondezyegwa kumukowa wabantu, eelyo naakaamba kuti : "Cakulya cangu ncakucita kuyanda Kwakwe ooyo wakandituma Ime, alimwi akumanizya kucita mulimo Wakwe." (Johane 4:34, NKJV)
Amwalo muzintu zimwi, Poopo Francis ulibonyaanga muntu mubombe kubantu balangila anze. Walo wakalisalila kusama ninga yakuminwe yansiliva iibikkidwe golide acibumbwa ca Muntu uuzuba nswi, kuleka kusama ninga iibambidwe aagolide ilikke buyo, eelyo naakaba poopo. Nokuba boobo, zikobela zyakwe nzyaboya bwambelele budula, eeco ncecilengwa ncaakatalisya umwi Gammarelli, ooyo wakali kusuma zikobela zyabapoopo mumusela walusele.
Buumi boonse mbwapona poopo, azintu nzyalisalila, zilangika kubaanga "nzyamuntu mubombe" kuti zyeezyekwa kuli zya bapoopo bakainda. Limwi pepa lyamilumbe lya Time, lyakalemba kuti: "Poopo Francis, mbuli bapoopo bakali kumbele lyakwe, usama nketani ndamfu munsingo yakwe. Ciciingano cakwe nokuba boobo, ncamuntu mubombe, kuti ceezyekwa kuli zyabaabo bakainda kusyule lyakwe aabo bakali kusama golide amabwe mayandisi. Ciciingano cokwa Poopo Francis cibambidwe aansiliva alimwi citondezya Jeesu kayumwide mwanaambelele." 25
Nokuba boobo, muntu inga taalilesya kulibuzya kuti hena eeci ciimo cakulibombya ncamasimpe kuti walanganya amubandi wa muswaangano wa TED ngwaakabandika kwaamba kuti : "Kuti kolaa nguzu kapati, ayalo micito yako inga yajatikizya bantu banjaanji, alimwi aboobo yebo weelede kulitondezya kubomba." Pele kwiimpanya majwi aayo, Mufutuli wakacenjezya kuti: "Maawe kuli ndinywe, nobalembi anoba Falisi, nobasikuupaupa ameso! Nkaambo inywe muli mbuli zyuumbwe zituba, eezyo zilangika kulibotela anze, pele mukati zizwide mafuwa aabantu bafwide, azintu zitasalali zinjaanji." (Mateyo 23:27, KJV) Yahushua wakayiisya kuti bantu boonse beelede kulilondola, kuleka buyo kulitondezya kulondoka: "Nkaakaako nywebo mweelede kuba bantu basalala mbweenya mbuli Uso uuli kujulu mbwabede." (Mateyo 5:48, KJV)
Kulondoka muli Yahushua nceciimo mbobede omuntu,
kuleka buyo micito njolitondezya kucita.
Pele, kwaamba cintu cimwi akusyoma cintu ciimpene aceeco ncowaamba, eeco ncintu cijanwa kapati akataa ba Jesuiti. Eeco cikonkezyo ncobakonkezya eelyo nobasangana nkamu yabo, ncecibazumizya kuti kababeja kufumbwa ciindi nobayanda, alimwi inywe mutalubi kuti: Francis mu Jesuiti. Mbuli bwakaamba mulembi umwi: "Muzeezo wangu kuti lwaanguluko luli mucisi cino—ca Amelika—lwamwaigwa, inga koonse kulibombya kwabapaizi ba Katolika baku Loma aba Jesuiti, kwatalika kulibonya kuti mbampelenge, balaa ntenda kulwaanguluko lwacisi abupaizi bwacisi. Balo mbibaatalisya nkondo zinjaanji munyika ya Bukuwa." 26
Eelyo Benedict naakasalwa kuba poopo, bantu banji—abalo Bakatolika lwabo—bakanyandwa akulibilika kuti muntu muyumu moyo boobo, wiingaila ooku akooku mumakani aalusyomo, uubaibalusya bapoopo bamusela wamusinze, kuti inga wasumpulwa kukkala cuuno cilaa nguzu ampuwo kapati boobo. Umwi mukaintu muna Katolika, uuzyila ku Bavaria nkwaakazyalilwa, kumwi katalika kwiibaiba misyozi naakamvwa kuti ooyo wakali Joseph Ratzinger, lino wakasalwa kuba poopo, wakaamba kuti, "Ime ndakali kulangila kuti inga twabaa poopo mubotu."
Intenda iili muli poopo muteteete moyo Francis njakuti, walo tazyibiki bwini mbwabede ciimo cakwe. Mbuli wumpe uusamide cikutu cambelele, walo uluujisi kusesyasesya akoongelezya makunga aabantu banjaanji bazulilwa muzikombelo ziimpene. Aboobo eeco ncecintu ncayandika kuti muntu uuli woonse uusyoma kalangisya kapati akweezyekanya majwi woonse ngaamba kuli yaayo aakwaambwa a Mufutuli, nkaambo majwi aamba muntu lyoonse ngaayubununa eeco cili mumoyo wakwe ncobeni.
Majwi ookwa Yahushua kuli ba Falisi bakali kupona mumazuba Aakwe aleelede kwiibalukwa eelyo muntu namvwa twaambo twa Poopo Francis katukazyanya acilembedwe mu Mangwalo: " Nywebo nolunyungu lwabacisasa! Ino inga mwalyaamba buti cibotu, kakuli nywebo muli babi? Nkaambo muntu waamba cizwide mumoyo wakwe" (Mateyo 12:34, KJV)
Kolibuzya omwini ono kuti: Majwi nzi aayo Poopo Francis ngaamba aayubununa cili mumoyo wakwe, zintu nzyasyoma . . . amakanze aakwe?
Ijwi lyabusongo kumuntu ulaa maanu . . . .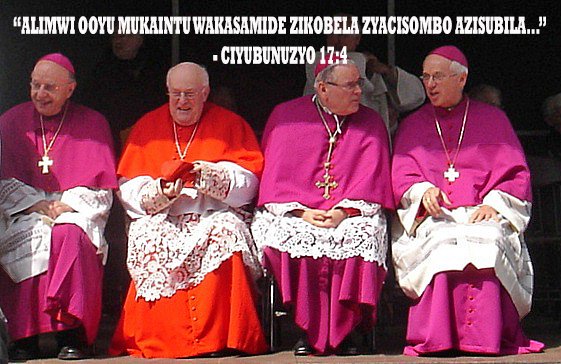 ---
14 Alexander Hislop, The Light of Prophecy Let In On the Dark Places of the Papacy, p. 91, emphasis supplied.
15 Ibid., emphasis original.
17 Click here for images of these documents.
26 Eric Jon Phelps, Vatican Assassins, p. 54, emphasis supplied.