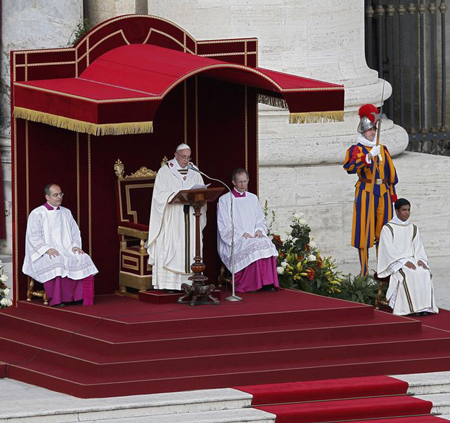 kaye ne kuna kupara mu ghuye wa mupapa gho kuhurera Francis I, fumu gho ghukwoko no ghuhatu gho kuhurerera, kushwagha apa ha mu tungekire eshi muraghuri gho ghufumu wa Vatican mu 19 Ngendanafire 2013.
Myaka edhi dhina kapita, ha papa ne yawa tombokire thiwana yo ghuraghuri ghushokuru pawiru dhawa Ñuru fumu wahe, no hafumu, ha raghurighana, no hanu wahe ho mu Europa. Ngambi kemo, mu 1798 thipura tho ghu papa gho tha wanine ghurema no tha ngenine mu"yinyanda yo mu mamboreya". (Toye Yihokora 13:3 no 17:3) Merukero gho ghurema ghu ne ghana kara maranga thikuma, ene kuna kupora keho thitombo thapo. Mu 1929, thipura tho ghupapa gho thawanine ruvedhe ro ghuwadi ro kuhukera karo mu ngcamu dho ghuraghuri ghushokuru no thitombo ethi tharemanine ne gho tha tangire keho kupora kamanana apa hanyaterithire makuyuvero ghawo no ghufumu wa Italy, oghu watendire karo mupapa gha kare shime fumu mu mbara dha Vatican. Ngambi kenge thakarire thidiro tho thikuru apa hayongarithire ngcamu dho ghuraghuri, ene mupapa ne yamuhafithire thikuma mu kuhukera karo mu thipura, ndani hayimonine vene eshi agha ne merukero gho ku ghurema oghu thawanine thipura tho ghupapa.
Mu Yihokora 17 hatu tongwera mo eshi ñanyi paku kare hafumu ha kwoko no hawadi, ndani po gha kurandako fumu gho ghukwoko no ghuhatu gho kuhurerera. Momuno mu mayuwa gha mupapa gho ghukwoko no ghuhatu gho kuhurerera, mupapa Francis I, mo sho thipwe keho kwirukitha thitombo thothihe ethi tha remanine thipura tho ghupapa ko haka France mu 1798.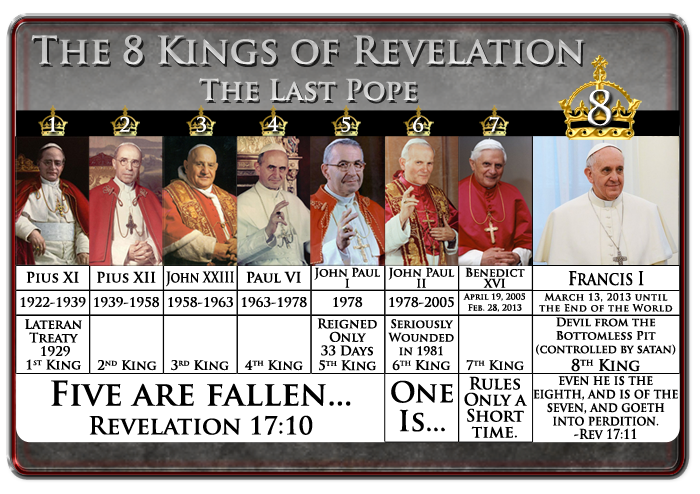 No yofotji temba oyu ghana kupara mushadyarero gho kukona kushupa eshi ngcamu dho ghupapa ne dhina ruwanitha ngcamu dho thishereka mu mayuwa ghetu. Thiguvo shemwa, thingi thawanu ne mbadi hadi no ghudimuki karo hadi mu makokore gho kuhamena ku ngcamu dho thipura tho ghupapa apa tharaghurire pawiru dhawa fumu homu kaye mu kuruwanitha ngcamu dho thishereka. Thivarero tho kukuma ku mayovi 50 kate 100 thawaka diko dya Yahuwah hokutawa hapwire kupagha pa ngcamu dha mupapa apa hemanganyene ngcamu dhendi dho ghuraghuri gho ghuyi thikuma.
"Ngirishe dha Roma ne dha notora manyinga gho kupira murandu gho mengi thikuma kupiterera mambunga ghamweya agha gha karireko mu yipara ya wanu, Ndani mbadi wakukona ku ghepura keheyu mu Protestant oyu gha kara no ghudimuki gho yithimwetedha yo ngirishe… ghukukutu thikuma kutapa ghushupi gho kuyara ku yitenda yadho yo yiyi yoyingi thikuma… kukona kutapa thiwana ghushupi eshi mbadiko ngcamu dhimweya karo dho kukona kukundhundha yinyanda yawo haka diko dya Yahuwah awa hanyandire". (W.E.H. Lecky, History of the Rise and Influence of the Spirit of Rationalism in Europe, Vol. 2; 32)
Ku muve ne yinu dikumi no yiwadi eyi wakona kutjwathana yo kuhamena kupara mu ghuye gho ghuraghuri wa fumu gho kuhurerera, mupapa gho kuhurerera- Francis I.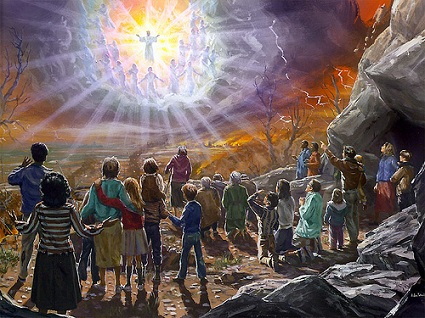 Tho kutanga: Mwiyero gho ghuwadi wa Yahushua ne myaka dho dhipu thikuma kuna thiyara.
kukona tuyaghure no yishamberera eshi mwiyero gho ghuwadi wa Yahushua ne myaka dhodhipu kuna thiyara. Ngeshi hatukengi thiwana myaka dha Mupapa Francis l (76 myaka dhendi) no ghundjewa-ndjewa wendi (omu ghana kupara no dimunga dyofotji), kukona tuhurithe eshi kukona ghayi kone yo kukumithamo thitambo thendi ethi gharumbera myaka dhodhingi. Fumu gho ghukwoko no ghuwadi (Benedict XVI) ne ghathiyire mberewa dho ghuraghuri oku myaka dhendi ne 85, kwa shayekire ghuraghuri eshi mbadi ghana kukona karo yiruwana yoyikuru yo mu mberewa.
Tho ghuwadi: yihokoka yo kuhurerera ne ñanyi yitambukerere wangu mu makurando, kupitera mu nako dhodhifupi edhi ghaturapo Yahuwah kushwagha pano kate mwiyero gho ghuwadi waYahushua, yino yihokoka ne yo shoyihokoke pa kutanga:
Mashiyero gho mapori no yihumbithitha kwoko no yiwadi.
Mahukero mo gho ngcamu dho kuyara dho thishereka. Mbadi tuna dimuka eshi thihokoka munye sho thihokoke mu kaye ethi sho thinyanyenithe mupapa kate ghakuhuthedheremo karo ngcamu dhendi dho thishereka. Atwe ne twa tawa eshi apa dyakuhokoka dihudhi dyo kutanga ne gho dha kuhukereremo ngcamu dhendi dho thishereka.
Haraghuri wahe ho mu kaye ñanyi hakukutape ku ngcamu no ghuraghuri wa mupapa Francis.
Muthineneko gho muragho gho shundaha mu kaye eshi hanu wahe hayeyure thikuma shundaha, thidimukitho tho ngcamu dha Roma dho ghuraghuri mu kaye.
Mayuwa 1,260 gho makutha-kuthero, omu ha ku yaghura hashupi wa Yahuwah hakuyuvithe methero gho kuhurerera gho thiñeke mu manako gho maghukukutu thikuma.(Toye Yihokora 11.)
Podiyo, kukona tumone thiwana ruvedhe oru tudi no ruvedhe ro mwiyero gho fumwa wa Yahushuah ne runa yara thikuma no yihokoka yoyikuru thikuma.. ndani kukona tuhurithe ngeno eshi, yihokoka yo kuhurerera mu kaye ne ñanyi yitambukerere thikuma kuhokoka.
Tho ghuhatu: Mi dho hakriste hoshemwa ne ñanyi dhakukuneye mu mayuwa gho makutha-kuthero gho mafupi.
Mbadi tudi karo shime mu mayuwa gho kukondjera kuwitha ghukashu gho ghuheya, endi kehe diharwero. Twakona kurwitha kehe dino diharwero, oku shime thiñeke mothidi mu kaye.
Tho ghune: Mbadi shomukare mu kaye ghushwi gho kukarererapo, endi mbadi shoghakara masherenyi mu kaye no ngcamu.
Yina kutjaka no yi hana kughaghayara hanu, mayongarithero thiviha tho masherenyi mu kaye ne ñanyi ghakuwedherere no kutwa ndun-ndu kughutho, thikuma po ne apa shoha tange kushiya mapori. Mayongarithero gho thiviha tho masherenyi mu kaye ne ñanyi ghakumane mo thikuma kate yiwahongaghure haraghuri wahe ho mu kaye hatape mangcamu no ghuraghuri wawo kwa mupapa Francis, fumu gho ghukwoko no ghuharu gho mu Yihokora. Ethi thihokoka ne ñanyi thakurete ghu karo gho ghumango thikuma kwawaraghuri ho mu kaye.
Tho ghu kwoko: Yihokoka yoyimango ne ñanyi yikuwedherera thikuma.
Twakona kutaterere mashekeshero gho muve gho makuru thikuma ghomengi, matju mu muve gho kukona kudhama hanu, mishoro, mangundunga gho makuru gho mu meyu, mangundunga gho makuru gho pandundu, mavavure gho ruhandjo, mayerenge, no yimweya yo kengeyo… ñanyi yiyeyende kughutho vene.
Tho ghukwoko no ghofotji: Eyi ne tamba yihokoke keho... Shatani ñanyi ghashimbe thishwi thawafu, thikuma po ne thishwi tho haka thishongero wa Yahushua na Maria, ndani no kukupirura thinda yira Yahushua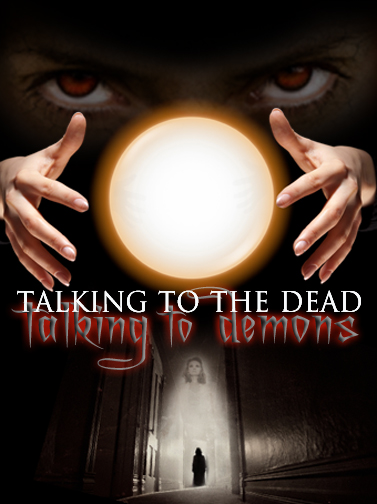 "Kughambaghura no hafu: kughambaghura no mipepo dho dhimango" Dive pano ghuyi rorere video.
Apa sho ghayeyuke Francis mu ngcamu no fumwa dhodhikuru thikuma mu kaye, memanganyeno ghendi ne ñanyi ghakare mu ngcamu dho mipepo dho dhimango dho rupitu kupitera mowa hayuka thikuma mu Beyibeli. Eyi ne ñanyi yipemukithe thikuma haka kaye eshi diwiru ne dineya karo pa muve no makandadhekero gha mupapa Francis gho ku yiruwana yendi. Matjangwa ne gho shogha kare ndani makughamwenitho ghetu mu kwimanganyena mapemukithero gho makuru agha ghana kwiya mu kaye gho kutanaritha thikuma hanu mukaye awa hana pemuka pa kushwena ruhakitho ro ghushemwa.
Tho ghukwoko no ghuwadi: Mupepo wa Yahuwah ñanyi ghatwikere ku ghu shwaghitha mo kano kaye, eyi shoyiwedherere ghuyi, maghukukutu gho makuru,no yindhivi.
Apa sho gha kare mu kaye methero gho ku makushemwathanitho no thiraro gha mupapa Francis no haraghuri ho mukaye ne, ñanyi kukare karo maghukukutu gho makuru thikuma no yita yoyingi thikuma no mbudhi dho kuhamena ku yita; yita yimweya ne yo kuruwanitha maghuta gho ghuhungu agha hadhira kutawedhera pa muragho.
Tho ghukwoko no ghuhatu: Muragho gho kushweneka kughura no/ kughuritha' nanyi haghuturithe mu kwinanganyena haka Kupongora Sabata ho shemwa no ku ghu thineneka mu kaye kokaheya pa ngcamu dha fumu gho ghukwoko no ghuhatu, mupapa Francis I.
Muragho gho kushweneka kughura no kughuritha oghu hapumba mu (Yihokora13:17) ne ñanyi hakughuturithepo mukwimanganyeka haka Sabata hoshemwa mu ghuye wa Francis, mupapa gho kuhurerera. Ñanyi waku kare ngeno eshi, kughutho gho kakuyendapo thiwana ghushwi gho muno mu kaye endi mukuwana maghuwa gho maheya ne shimengwa kukutapa ghuraperere Shundaha, Sabata gho mbango wa wa ka Roma, ndani awa hakwimana mundhira eshi hakanane mbo hana pu kuhumbitha pakuwa shweneka kughura no kughuritha temba.
Tho ghukwoko no ghune: yita yo kakoghatji ne ñanyi yivure thikuma mu kaye, kate yiwakange ha UN yo kuturithapo ma kushemwathanitho.
Tho dikumi: Ghupu yidya no meyu mu kaye nayo karo ñanyi yivure thikuma, kate yirete yifa yo mayovi no mayovi.
Mahudhi no maghukukutu gho makuru agha sho gharete mapori ghawengeli agha sho ghakuvunge no diyerenge edi shoditwikere mu matunga agha twakurupera thikuma ne ñanyi gharetedherepo yidya no meyu yikare yipu mukaye.
Tho dikumi no thofotji: Fumu gho ghukwoko no ghuhatu, Francis I, ñanyi gha ku rundere haka diko dya Yahuwah ho haka Sabata ghoshemwa eshi hodiyo hana kureta no kuwedherera maghukukutu no yihumbithitha mu kaye. Haka kaye wahe ñanyi hatawe yighamba ya waka Roma yo mbango ndani haka diko dya Yahuwah ho kutawa ne ñanyi hakuwanekere no thinyenganyi thothikuru thikuma mu kaye no mapethero gho makuru no makutha-kuthero no yinyanda yo yikuru thikuma.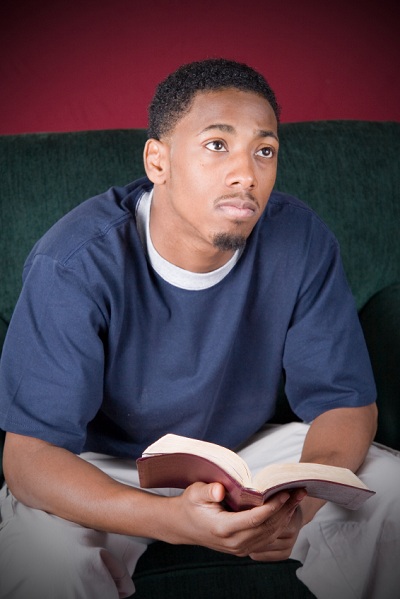 Tho dikumi no yiwadi: Kughutho gho ghuhura gho ghuraghuri wa mupapa Francis, Yahushua gho gha kushayeke thiruwana tho kuraperera kaye mu dyango dyo kupongoka thikuma dyo mu thinyaku tho mudiwiru.
Haka kaye ne mbadi sho ha dimuke eshi ruvedhe munye gha kushayeka Yahushua thiruwana thendi tho kurapererapo hayiharuri. Ene apa tha kuhokoka thino thihokoka tho matwetwe thikuma, ne kutongora eshi mbadi kwaku kara karo mapirukero gho ku maharwero; matarekero gho mambunga mawadi ghawa hunga nawa yiharuri nagho gho ghakukume kughuhura.
Mu mayuwa gho kuku kona-kona shemwa thikuma no matwetwe tuna kupara. Agha ne mbadi mayuwa gho kuvumbeka mitwi dhetu mu muve. Ngeshi yoshemwa tuna kuturamo mukutambura methero gho kuhurera gho thiñeke gha Yahuwah ne, kutongora eshi mbadi twakona kushwena kukutapa kwa Mupepo gho kupongoka. Twanyanada kuruwanitha kehe kano ka ruvedhe ghana tunawana, mu kuroyitha thiwana yikaritha yetu no kukushuka ku maharwero gho maheya. Kukushuka ku maharwero ne mbadi thihokoka tho ghuthiku ghofotji. Thihokoka ethi tha nyanda ruvedhe no yita yo kudhira kushayeka yo yirama yoye ghothinda. Mupepo wendi ne wakuroyithera kare mu kutughamwena mo thi thiruwana tho ghukushuki.
Ku kona twimane no ngcamu thikuma mo ghano mayuwa ghomayi tudi no gha mayuwa tuna tamba paghutho wetu. Pepi thikuma no moyo gho roruheya tudi kupiterera apa twakaranga, ene po runo ruvedhe no kughutho gho mayuwa agha ghana kwiya pa ghutho wetu ne, tudi shime no yiruwana eyi twaroyera kutenda ku kwetu twathinda no kwawa gheghendhetu.
Dive pano ghurorere video!
---
Yimweya karo yo kuhatera koku: