Beloved of Yahuwah,
World's Last Chance has just released a new video, entitled "Who, What, or Where is the Great City?"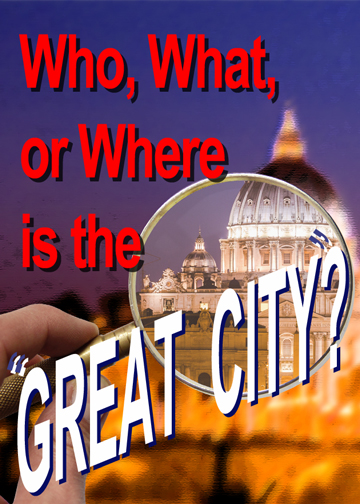 Who, What, or Where is the "Great City"?
A great crime and a resurrection
A Great Earthquake: 7,000 slain
Spiritually called "Sodom and Egypt"
Rules over the kings of the earth
Seated on seven mountains
Religious seat of "Babylon"
In this video:
Revelation 11 & 17: The "Great City" Identified!
May Yahuwah continue to cover you with HIS Grace, Guidance, Mercy, Protection, and LOVE.

In His Service and Care,
The WLC Team