"Icitondezyo ca Jona" cijatikizya zinjaanji kwiinda mbobaibaluka bantu banji. Kusanyangula kabotu kabotu Mangwalo kuyubununa kuti "mazuba otatwe amasiku otatwe" aayo Mutufuli ngaakali "mukati kamamvwu aanyika" akatalikila ku Getisemani, kumangolezya eelyo Walo naakaabwa.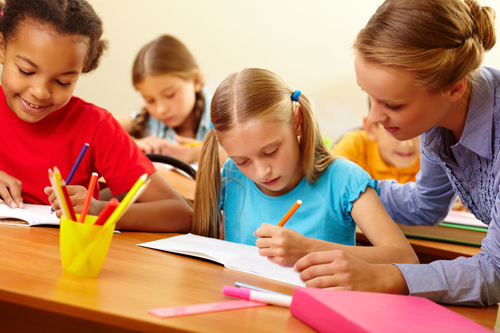 Bana bakali kwiiya ciiyo ca Jona mu Cikolo ca Bbaibbele. Bamuka Fredericks bakaambila basicikolo babo kuti beenge cifwanikiso ca Jona. Bunji bwabana bakeenga zifwanikiso zya Jona kali mumeenda answi ambali nokuba kuti kiimumena answi. Mbasyoonto bakatondezya Jona mucifwanikiso kapaila alimwi kali mwida lya nswi. Eelyo bamuka Fredericks nibaalanga cifwanikiso cokwa Jennifer, nokuba kuti walo taakazyi kabotu muzeezo mbocakeelede kulangika. Mukati kacifwanikiso eeco kwakali malo otatwe, atufwanikiso twazuba totatwe atalaa tufwanikiso twa wisi kajatene mumaanza akana kasankwa. Bunji bwacifanikiso eeco cakalambaikidwe musyobo uusubilasubila mbuli bulongo. Atalaa cifwanikiso kwakali, kakata kabwizu bwamusyobo wa nyanzabili. Tuyandayanda twabwizu oobo twakali kulengelela mbuli mbotwakeengedwe. "Jennifer, wakeelede kweenga cifwanikiso ca Jona pele Mebo nsyemubwene mpabede naaba ali mucifwanikiso cako. Hena toomvwisisya ncooyelede kucita?" "Nee, Ime ndamvwa, Bamuka Fredericks! Mwabona? Aawa ncecitondezyo cangu ca Jona: mwanaa muntu uli mumamvwu kwamazuba otatwe amasiku otatwe. Mwamubona mwana musankwa ooyu? Ooyu ngo mwanaa muntu. Ootu tufwanikiso twamalo otatwe ngamasiku otatwe. Ootu tufwanikiso twazuba totatwe ngamazuba otatwe alimwi zyoonse zyili mumamvwu." Nokuba kuti eeci cifwanikiso cakabasesya bayi bakwe, bunji bwabana Kristu abalo mbweenya buyo, tabazyi kabotu makani aa "citondezyo ca Jona" kwiinda mbwaakazyi Jennifer mucece. Zikombelo zyiyiisya kusandulula kwiimpene kujatikizya ncaakaamba Mufutuli eelyo naakashinshima lufu Lwakwe, naakaamba kuti: "Izyalani lisofweede alimwi lyamamambe lizumanana kuyandisya kupegwa citondezyo, pele kunyina citondezyo ciyoopegwa pe, ccita buyo citondezyo ca Jona mushinshimi. Nkaambo mbubonya Jona mbwaakali mwida lya muswi mupati kwamazuba otatwe amasiku otatwe, awalo Mwanaa Muntu uyooba mukati kamamvwu aanyika kakwamazuba otatwe amasiku otatwe."(Matayo 12:39-40, NKJV)
Kuli Mizeezo Minjaanji Iiliko - Zikombelo zinjaanji zyilaa bupanduluzi bwiimpene bwa "citondezyo ca Jona." Kwaambwa kuti bulamfu bwaciindi ncecimwi ciimpanya bupanduluzi oobo muli cimwi cazitobela aawa:
1. Kuzwa akukankaminwa muli Bwasanu mafumofumo kusikila kukubuka kuzwa kubafu mu Nsondo cifumofumo.
2. Masiku muli Bwatatu kusikila masiku aa Mujibelo.
3. Ciindi kazikkidwe mucuumbwe, nkokuti, masiku muli Bwasanu kusikila mu Nsondo cifumofumo.
Kaambo kalibonya mubusanduluzi boonse oobu nkakuti boonse buyeeme akulubila kwakuti: Bana ba Isilayeli babelesya kkalenda lina Juliyasi lyabukombi bwamituni. Bana Isilayeli bamuciindi ca Yahushua bakali kubelesya kkalenda litobezya mwezi-azuba lyokwa Mozesi. Ikkalenda lya Bbaibbele talyeendelani amazuba aamituni mbuli Bwasanu, Mujibelo a Nsondo (Friday, Saturday, Sunday), nokuba kkalenda lyamusyule lyaajisi mazuba aali lusele lina Juliyasi. Pele alimwi kuli twaambo tumwi tuyubununa kulubila mubupanduluzi bwamizeezo eeyi.
Kuzwa akukankakminwa kusikila akubuka: Banji beezyezya kuti citondezyo ca Jona caambilizya ciindi akataa kukankaminwa ampanda kusikila buzuba bwakubuka kuzwa kubafu. Eeci cililubide nkaambo Mufutuli waakankaminwa akatikati kacifumofumo, aciindi eelyo cituuzyo camafumofumo mubuzuba bwa Abib 14 nicakeelede kuyasilwa. Aboobo nokuba kuti ciindi eeco cilataaluka mazuba otatwe, cijatikizya buyo masiku obile.
Bwatatu masiku kusikila masiku aa Mujibelo: Bamwi bana Kristu basyoma kuti citondezyo ca Jona cakali kuyandika kuti Yahushua abe mawoola aali 72 mucuumbwe. Mumuzeezo ooyu, bayiisya kuti kukankaminwa kwaatola busena muli Bwatatu akkalenda lina Juliyasi. Ooku kusyoma boobu akwalo kulilubide nkaambo kubikka kubuka kuzwa kubafu mu masiku aa Mujibelo. Eeci taciluleme pe nkaambo katwaambo tobile. Kataanzi nkakuti, mbuli mbutwaamba kale, bama Juuda tiibaali kubelesya kkalenda lina Juliyasi muciindi ca Yahushua. Kabili nkakuti, Mangwalo alisalazyide kuti kubuka kuzwa kubafu tikwaacitika masiku aabuzuba bwa Abib 15. Pele, kwaacitika mafumina kubucedo bwa Abib 16: "Kumamanino aa Nsabata, eelyo nikwaatalika kuyaa kuca buzuba butaanzi bwa mvwiki, Maliya Magadalena a Maliya umwi bakasika kucuumbwe." (Matayo 28:1) Kukankaminwa ampanda kwaatola busena kweendelena azikonzyanyo eezyo nzyaakabikka Yahuwah muciindi ca Kulonga. Aboobo, nikwataacitika kufumbwa ciindi kabutana sika buzuba bwa Abib 14.
Bwasanu masiku kusikila Mujibelo masiku: Bamwi bakalubila mukweezyeezya kuti mawoola alikke aayo Yahushua naakali mucuumbwe ngaakonzya kwaambwa kuti "mukati kamamvwu aanyika."
Lazalosi wakazwaa kubuka kuzwa kulufu mucuumbwe kaaindide mazuba one alimwi bama Falisi aabo bakali kuyanda citondezyo bakalizyi kabotu makani aaya. Hena [Yahushua] wakali kwaamba kuti uyooinduluka kucita maleele aaya, akucesya mazuba, akupa kuti eeci ncecitondezyo? Nee peepe, citondezyo cakali kwiinda akubuka kuzwa kubafu kakwiindide mazuba otatwe amasiku otatwe mucuumbwe Citondezyo cakali ca kulinyika Lwakwe muzinyonyoono zyesu, akuzandulwa kuzwa kuli Taata [Yahuwah] mbuli Jona mbwaakashinshima, eelyo [Yahuwah] naatakali kukonzya kumumvwa, kubbadelela zinyonyoono zyesu kwiinda mukupenzyegwa, lufu akubuka mubuzuba bwatatu alimwi. 1
Kutegwa cimvwisyigwe citondezyo eeco Yahushua ncaakapa, kulayandika kumvwisya mulaka wazinkonzya ooyo Walo ngwaakali kubelesya. Mbuli lyoonse Mangwalo alatupa nzila zyakusandulula maseseke aalyo. Kuli twaambo totatwe ootu, kuti twateelelwa, tulasalazya akuyubununa ncaiminina Yahushua naamba "citondezyo ca mushinshimi Jona":
1. Kusanganya tumpango akutantaanya kubala
2. Ciiminina mabala aaya "mukati kamamvwu aanyika"
3. Aatalikila "mazuba otatwe amasiku otatwe"
Kusanganya Kubala: Boonse baloma abana Isilayeli bamuzyiindi zya Bbaibbele bakali kubala ciindi munzila yiimpene kuli yeeyo bantu banji njibakaiya kubala mazubaano. Bunji bwabantu mazubaano, babala munzila yakugwisyila naa kutantaanya. Mukonzyanyo, kuti mwana wako waboola kuli nduwe mubuzuba bwa Mukubwekaangala 20, lisyuuka maluba amasamu. Walo kuti wabuzya kuti ndilili kusikila kulyookezya kwa mainza. Webo ulizyi kuti cikolo cakwe cilajalwa kuya kukulyookezya mu Ganda Pati 15. Aboobo, webo ulamwaambila kuti kulyookezya kwamainza kuyootalika mumyezi yobile. Webo wabala buyo luzutu myezi ya Kaanda kaniini a Ganda Pati. Pele toobalilizya mwezi wa Mukubwekaangala nkaambo ngomwezi mobede oomo. Kujanza limwi, muna Isilayeli nokuba waku Loma, inga wabala cakusanganya. Kuti naakabuzyigwa nguwe liyooba kulyookezya kwa mainza, inga naakaingula kuti kwainda myezi yotatwe nkaambo lyoonse bakali kubala akubalilizya mwezi ooyo waalikutalikilwa kubala. Aboobo, tacili cintu ciyandika mucitondezyo ca Jona kubala wawoola aali 72. Kuya kumbele, kubala buzuba bomwe kuti mawoola aali 24 teesyi njenzila yakubala eeyo yakaliwo mumazuba aabana Isilayeli pe. Masiku akalaandawidwe muzyibeela zyone alimwi mazuba akalaandawidwe mubweelene muzibeela zyamawoola aali 12 acipimyo cazuba. Yahushua lwakwe wakabuzya kuti, "Hena takuli mawoola aali 12 mubuzuba bomwe?" (Amulange Johani 11:9.) Aboobo mawoola aamazuba aamainza akali malamfu kwiinda mawoola aamupeyo. Aboobo kubala kwakusanganya, kufumbwa cibeela cabuzuba cakali kubalwa kuti mbuzuba bomwe. Aboobo, Abib 16, oobo buzuba Mufutuli naakabuka kuzwa kubafu, bwakali buzuba bwatatu kubala nokuba kuti Walo wakabuka kuzwa mucuumbwe kumatalikilo aabuzuba oobo.
Mukati kamamvwu Aanyika: Basyomi bamwi kwaciindi cilamfu bakali kuyeeya kuti "mukati kamamvwu aanyika" caamba kuzikkwa. Nokuba boobo, ooku nkupandulula kugola aawo mpeenya. Kuba "Mukati kamamvwu aanyika" kwini caambilizya zyintu zinjaanji. Mangwalo aamba kuti "mamvwu" mukowa wabantu naa, kugaminina moyo wabuntu wini. Mucaano cokwa Yahushua camusyangi, Walo wakalomya kwaamba kuti eeco caasyangwa mumamvwu cakali "ijwi lyaali mumyoyo yabo." (Amulange Maako 4:3-20.) Mangwalo alasalazya akuti moyo wamuntu ulisofweede akubaa cinyonyoono:
"Moyo ulainda kweena atalaa zyintu zyoonse, Alimwi akwiinda kusofwaala; Nguni uunga wazyiba cili mukati kawo?" (Jelemiya 17:9)
"Mpoonya Yahuwah wakabona kuti busofwaazi bwamuntu bwakali bupati munyika, alimwi kufumbwa mizeezo yamoyo wakwe yakali sofweede kuya kumbele lyoonse." (Matalikilo 6:5)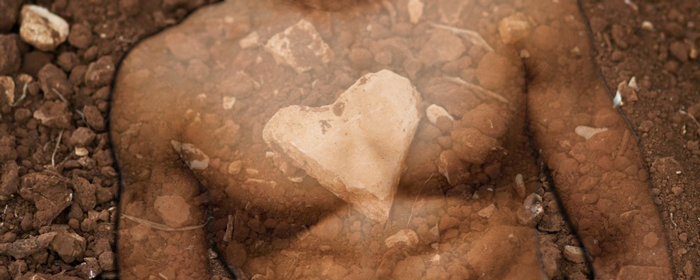 Muci Giliki cakaindi kuli makani aayungizya kwaamba moyo: "kardia...moyo, nkokuti munzila imwi mizeezo naa mbwalimvwide (muzeezo)...."2 Aboobo, mukati kamoyo wamamvwu aanyika ciiminina cintu cipati kwiinda buyo kuzikkwa mubulongo waansi lyanyika. Ciiminina kuba mukusinganyigwa kwacinyonyoono. Yahushua wakanyina cinyonyoono pe. Walo wakeelede kuba boobo nkaambo naatakeelela kuba Munununi wesu. Mbotwaamba boobo, Walo lwakwe cakuliyandila, wakabweza mukuli wazinyonyoono zyesu. Aaya ngamaseseke aaluzyalo oolo ndwaakaabila kusalazyigwa akunununwa kumubishi weempedwe. Yahushua mukutambula zinyonyoono zyesu, eezyo Walo nzyaatakatola cibeela kucita, Wakali kukonzya kutwaabila bululami Bwakwe, oomo swebo motwaanyina cibeela.
Lino zintu zyoonse zizwa kuli Yahuwah, ooyo wakatuyanzanya kuli nguwe Lwakwe kwiinda muli Yahushua uunanikidwe, alimwi akutupa mulimo wakuyanzanya, nkokuti, Yahuwah muli Yahushua wakali kuyanzanya nyika kuli Nguwe Lwakwe, kuleka kubapa mulandu wazyibi zyabo, alimwi wakatupa mulumbe wakuyanzana ooku...Nkaambo Walo wakanyina cinyonyoono wakatubeda cinyonyoono mucibaka cesu, kutegwa swebo kwiinda muli nguwe tube bululami bwa Yahuwah muli Nguwe. (2 Bakolinto 5:18-19, 21)
Caandaano camakumi osanwe awotatwe cokwa Izaya cipandulula bulemu bwakujulu mbubwaacincanya zibi zyesu:
Pele Walo wakacisigwa nkaambo kamilandu yesu,
Walo wakacisigwa nkaambo kazyibi zyesu;
Kusinswa kwaluumuno lwesu kwakali ali Nguwe,
Alimwi kwiinda mukukwabbaulwa kwakwe swebo twakapona...
Yahuwah wakakulika ali Nguwe zinyonyoono zyesu toonse.
Wakabalwa akataa basimilandu,
Wakabweza zinyonyoono zyabanji,
Alimwi wakazekela basimilandu.
(Izaya 53:5-6, 12)
Eelyo Yahushua naakatubeda cinyonyoono mucibaka cesu, walo wakazumina cisubulo eeco boonse bacitonkomene kuzangila Julu ncobeelede kupegwa. Eeco cisubulo nkuzandulwa kuzwa kuli Yahuwah Lwakwe mwini:
"Pele zinyonyoono zyenu zyamuzandula inywe kuzwa kuli Elohimu wenu;
Alimwi zyibi zyenu zyasisa busyu Bwakwe kuzwa kuli ndinywe,
Cakuti takonzyi kumumvwa."
(Izaya 59:2)
"Kuti ndalanganya zinyonyoono zyili mumoyo wangu,
Simalelo takonzyi kundimvwa."
(Intembauzyo 66:18)
Ino kwakatalika lili kubalwa? Cisubulo Yahushua ncaakali kupenga cakali cakuzandulwa kuzwa ku Mulengi wa Boonse. Ooku nkupenga kwaamanina mulufu Lwakwe eelyo Walo naakafwa nkaambo moyo wakwe wakadonkoka, akutalisya kukunka tulonga tobile kamwi kabulowa alimwi akamwi ka "meenda." Nokuba boobo, kupenga kwa Munununi tikwaatalikila naakagagailwa mpikili ntaanzi acikanda cakwe, nokuba kukwabbulwa acimboko ciindi citaanzi asikalumamba waku Loma. Eeci ncecijuzyo cakumvwisisya citondezyo ca mushinshimi Jona. Kupenga kwa Yahushua kwakatalikila leelyo Walo naakasinganyigwa abulemu bwa kujulu mumuunda wa Getisemani.
Mumuunda wa Getisemani Kristu wakapenga mucibaka camuntu, alimwi muciimo cabuntu bwakwe Mwanaa [Yahuwah] wakadadalika nkaambo kakuyoosya kupati kwamulandu wacibi, kusikila kuzwa mumilomo Yakwe yaatubulukide akubimba, wakalisinikizya kwaamba mujwi lipengede kuti, "O Taata wangu, kuti kacikonzyeka, ilesye eeyi nkomeki izwe ali ndime:" pele kuti kakunyina nzila iimbi yakumanizya lufutuko lwamuntu uuwide, nkokuti "kutali kuyanda kwangu Mebo, pele kuyanda Kwako." Ciimo cabuntu aawo nicaafwa mpeenya nkaambo kakuyoosya kwa cinyonyoono, kuti nikwataasika mungele kuzwa kujulu ooyo wakamuyumyayumya Walo kuti akonzye kwiinda mupenzi.3
Yahushua wakali Mwanaa Mbelele ookwa Yahuwah uugwisya zinyinyoono zyanyika. Walo waakankaminwa mubuzuba bwa Pasika (Abib 14) kutegwa bululami bwa Yahuwah bwiinde atalaa babisyi beempedwe, mbweenya awalo Mungele wa Lufu mbwaakainda atalaa bana ba Isilayeli mu Ijipita. Nokuba boobo, kupenga Kwakwe kwakatalikila mumuunda wa Getisemani, kamanizyide kulya Mulalilo Wamamanino, mangolezya aabuzuba bwa Abib 13.
Inguzu zyaabeteka abulemu ooyo wakali mucibaka camuntu, zyakali nguzu nzyeenya zyakali kwiimikizya Yooyo wakali kupenga kunsaa mukuli wabukali bupati ooyo Walo wakeelede kuwida atalaa nyika yacinyonyoono. Kristu wakali kupenga lufu oolo lwakasinganyidwe basimilandu mumulawo wa [Yahuwah].
Ncintu ciyoosya kuti mubisyi uteempwi wawida mumaanza aa [Eloah] uupona....Pele eeci tiicakalibonya mubupati bwaco bwini mbuli mukupenga kwa Kristu, Mwana wa [Eloah] uutamani, eelyo Walo naakacisilwa nyika yacinyonyoono bukali bwa [Yahuwah]. Eeci cakali boobu nkaambo kacinyonyoono, kutyola mulawo wa [Yahuwah], eeco muunda wa Getisemani nciwaabeda cibeela citaanzi cakupengela nyika isofweede. Kunyina buusu, nokuba kupenga, kukonzya kweezyekwa akooko nkwaakanjide Mwana wa [Yahuwah].4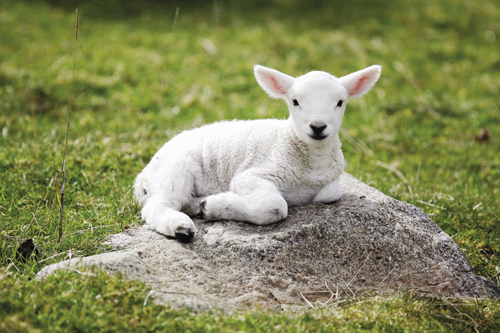 Kupenga kwini nkwaakamvwa alimwi kwaali mumizeezo Yakwe Mufutuli eelyo "Walo naakabweza zinyonyoono zyabanji, Alimwi naakazekela basimilandu" (Izaya 53:12) kwakatalikila mu Getisemani. Mangwalo alilembedwe caatobela waawo: "Mpoonya nkasaalo Yakwe yakatalika kuloka mbuli bulowa bunji bulokela ansi." (Luka 22:44) Eeci cakali ciindi Walo kataninga kwaangwa. Kakulikide kale mukuli wabukali bwa bulemu mucibaka cababisyi, cisubulo cakatalika mangolezya kataninga kankaminwa. Mangwalo alilembedwe kuti cisubulo eeco cakali cakusubula babisyi cakali kwiinda amawoola ali cisambomwe aayo Mufutuli ngaakali aciciingano. Kwakali zibalo zyili kkumi azyibili mu Mangwalo eezyo zijatikizya ciindi camazuba otatwe aalufu lwa Yahushua alimwi cimwi cimwi cilaamba munzila yaco cini oobo mbwaakapengana mumizeezo kutalikila mu Getisemani kalutaninga sika lufu Lwakwe.
"Muntu taakaba nguutukka mukuli wacinyonyoono, alimwi kunyina pe natiikazyibe kuyoosya kwakusinganyigwa kunsaa cinyonyoona mbuli kooko Mufutulli nkwaakatukka. Kunyina buumba mbwanga wamvwa kweezyaanya buumba Bwakwe Ooyo waawidwa bukali bwa [Yahuwah] canguzu kakwiina kweenkela. Ciimo cabuntu cikonzya buyo kwiima musunko akusolwa kusikila aciga cimwi. Ooyo uukonzya kufwa ukonzya buyo kwiinda musunko likonzya kupimwa, nkabela ciimo cabuntu cilawa kunsaa sunko eelyo; pele ciimo ca [Yahushua] cakalaa kubikkilila kapati mukupenzyegwa; nkaambo ciimo cakwe cabuntu cakali kukkala mukati kaciimo cabulemu, akuleta kubikkilila mukupenga kutegwa akonzye kwiinda muli ceeco cakaletwa azinyonyoono zyanyika isweekede. … Bulumbu bwa cibi ndufu, pele cipego ca [Yahuwah] mbuumi butamani muli [Yahushua] kumubishi weempwa akusyoma."
Ellen G. White, Manuscript 35, 1895
"Kuzwa aciindi eeco Yahushua wakatalika kutondezya basikwiiya Bakwe kuti walo weelede kuya ku Jelusalema, akupenga zintu zinjaanji kuzwa ku bapatipati abasilutwe babapaizi abalembi, akujaigwa, alimwi akubusyigwa mubuzuba bwatatu." (Matayo 16:21)
Buzuba bwatatu kuzyila lili? Kuzwa eelyo naakatalika kupenga. Amubale kuya kumbele:
"Mpoonya wakabapampanwida kuti bamvwisye, akuti bateelelesye Mangwalo. Mpoonya Walo wakati kuli mbabo, ' Kulilembedwe kuti, cakali cintu ciyandika kuti Kristu apenge akubuka kuzwa kubafu mubuzuba bwatatu.'" (Luka 24:45-46)
"Mpoonya Walo wakatalika kubayiisya kuti Mwanaa Muntu weelede kupenga zyintu zinjaanji, alimwi uyoosulaikwa abapatipati abasilutwe babapaizi abalembi, alimwi uyoojaigwa, akubuka kakwiindide mazuba otatwe." (Maako 8:31)
Eeci cibalo cilaa mulimo nkaambo cilasalazya kuti kubuka alimwi kuyooba kaaindide mazuba otatwe aayo aatalikila nikwaatalika kupenga Kwakwe. Muli Luka 24 kulembedwe kaano kabalombwana bobile bakali kweenda kuzwa ku Jelusalema kuya kumunzi wabo ku Emayasi mubuzuba bwa Abib 16, buzuba bwa kubuka kuzwa kubafu. Eelyo nibakali kweenda, bakali kubandika "zyoonse zyintu eezyi zyakacitika."(Luka 24:14)
Mpoonya cakacitika kuti nibaali kuyaa kubandika twaambo ootu, Yahushua Lwakwe wakaswenena munsi lyabo akweendela antoomwe ambabo. Pele meso aabo akaalilwa kuti batamuzyibi Walo.
Nkabela Walo wakati kuli mbabo, "Mubandi wamusyobo nzi ooyu ngomwaambaula nomuyaabweenda kamuuside?"
Mpoonya balo bakati kuli Nguwe, "Izyintu zijatikizya Yahushua waku Nazaleta, ooyo wakali Mushinshimi cinicini mumicito amujwi kunembo lya Eloah abantu boonse, abasilutwe babapaizi mbobakamwaanga walo akumusinganya kulufu, akumukankamina. Pele twalikulangila kuti walo nguwaali kukonzya kunununa Isilayeli. Ncobeni, pele kuleka zyoonse eezyi, obuno mbuzuba bwatatu kuzwa nizyaacitika zyintu eezyi. (Luka 24:15-17, 19-21)
Eeci cakapa Mufutuli ciindi cibotu ncaakali kuyanda Walo kuti abayiisye akukulwaizya lusyomo lwabo:
Mpoonya Walo wakati kuli mbabo, "O nywebo nabafubafuba, nomulelema mumyoyo yenu kusyoma zyoonse nzibakaamba bashinshimi! Hena Kristu taakeelede kupenga zyintu zyoonse eezyi kuti akanjile mubulemu Bwakwe?" Alimwi kutalikila ali Mozesi a Bashinshimi boonse, Walo wakabapampanwida oonse Mangwalo azyintu zijatikizya Nguwe Lwakwe. (Luka 24:25-27)
(Kuti mubale zibeela zimwi Mangwalo mwaalembedwe mulongo wazyintu zyaacitika eezyi, amutyanke aawa akuselela ansi. 5) Tacili cintu ceelede kwiinda ambali cishinshimi cilibotela ca kupenga alufu lwa Mufutuli eeci, nokuba kuceezyeka mawoola aali 72 woonse antoomwe. Ciindi citalikila mangolezya aa Abib 13 kusikila kubucedo6 bwa Abib 16 calazuzika cishinshimi coonse eeci. "Citondezyo ca Jona" cakazuzika cakumaninina mukupenga kwa Mufutuli alufu Lwakwe lwakuliyandila kuzumina kusingwa amulawo ooyo wakeelede kusinganya babisyi akulyaaba kuti azandulwe kuzwa kuli Yahuwah mukaambo kakunununa mukowa wabantu.


---
1 Jen Shroder, Three Days & Three Nights: The Sign of Jonah.
2 Kardia,#2588, The New Strong's Expanded Dictionary of Bible Words.
3 SDA Bible Commentary, Vol. 5, p. 1103.
5 Mu Ncito zya Batumwa 10:39 muci Giliki cakaindi ibbala lisanduludwe kuti "kukosolwa" lyaamba lufu lwalunya. Tiilwakali lufu lwaluzyalo nokuba lwakufwambaana pe. Lwakali lufu luzwide kucisa akupenzyegwa.
6 Masimpe kuti kubuka kuzwa kubafu kwaacitikila kubucedo mubuzuba bwa Abib 16, buzuba bwatatu bwa cishinshimi, eeci cizuzika bumboni bwa Bbaibbele akuyubununa kuti buzuba butalikila kubucedo kalitana pasuka zuba.