Concealing Divine Love

The Trinity doctrine was devised by Satan to divert attention away from Father Yahuwah and obscure the revelation of divine love made at Calvary.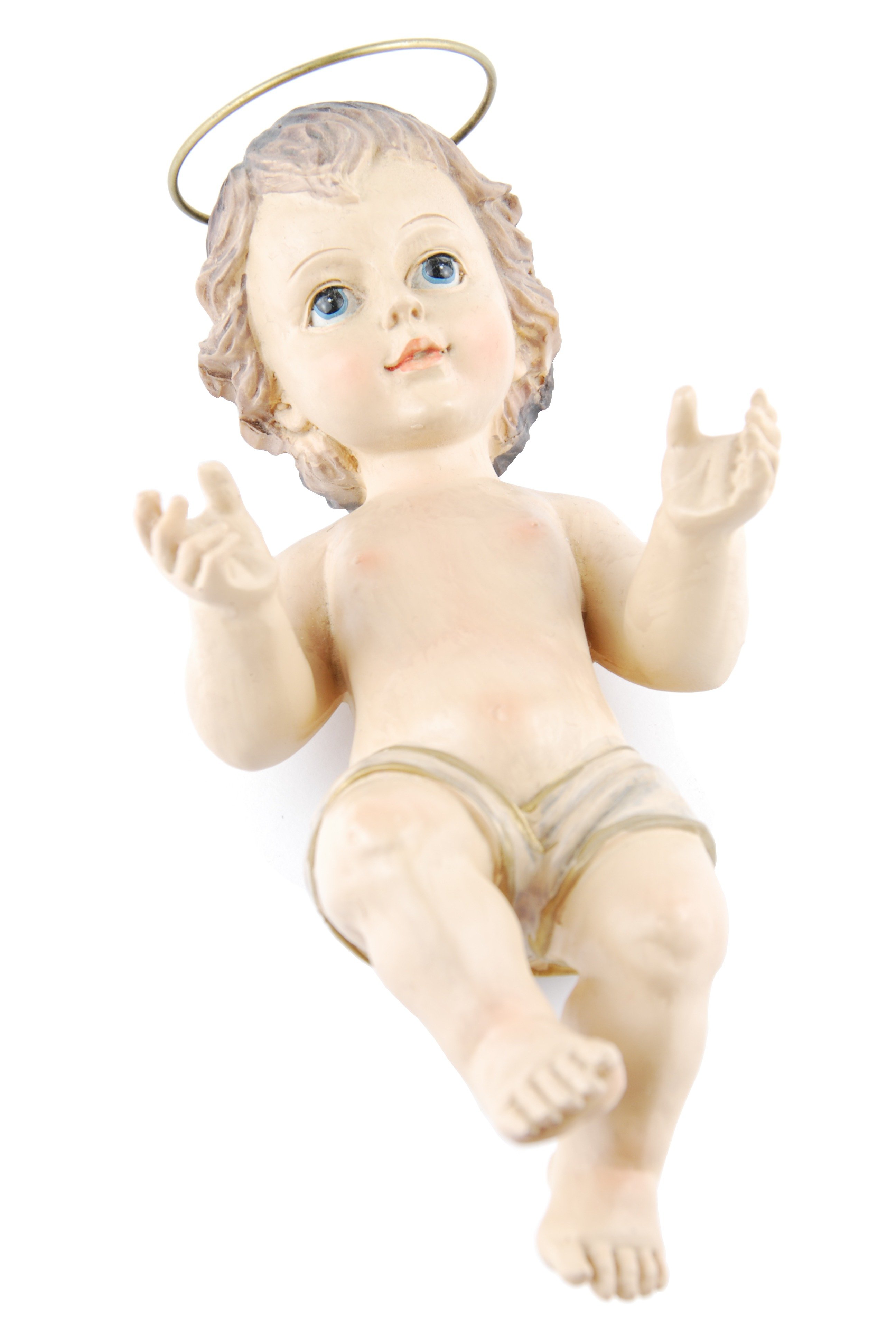 "It was a miracle!" The woman exclaimed. "She was so sick, so very sick. A nun gave me this little book; I still have it, right here in my purse. It's about the Baby Jesus. She told me to pray to the little Baby Jesus. And I did. I prayed so hard, so long! And she got well! Every year I travel on pilgrimage. I go and give thanks to the little Baby Jesus. He healed my daughter."
She was extremely well educated, holding a doctorate in law. Her husband was a judge, their family influential in the government of Brazil. And yet, with everything which education, hard work and success had brought their family, she wept as she shared the devastating experience of having a child diagnosed with cancer, 20 years before.
In the greatest crisis of her life, she had turned to the little Baby Jesus, and her faith had been rewarded. Her daughter was healed.
But why the Baby Jesus? Yahushua is no longer an infant, and even if He were, what could a young child do? For anyone? Why would she not pray to the source of all power: Father Yahuwah?
The answer to these questions reveals one of the most diabolical schemes ever devised by Satan. It was a plan to make of none effect the love of the Creator revealed at Calvary.
Hidden By Lies
Lucifer, in his rebellion against the kingdom of Heaven, coveted the honor and glory belonging to Yahuwah. His boastful claims were recorded in Scripture:
For thou hast said in thine heart, I will ascend into heaven, I will exalt my throne above the stars of El: I will sit also upon the mount of the congregation, in the sides of the north: I will ascend above the heights of the clouds; I will be like the most High. (Isaiah 14:13-14)
Father Yahuwah is love! He is the source of every good and perfect thing. He is the source of all life and happiness! There was only one way the enemy could hope to dethrone the Monarch of the Universe: lies. Up until this time, deceit was unknown in the heavenly courts. Every citizen of the heavenly kingdom was governed by love and they treated each other accordingly. To deceive the unfallen host, Lucifer began a smear campaign, maligning the character of the divine King.
Sin originated in self-seeking. Lucifer, the covering cherub, desired to be first in heaven. He sought to gain control of heavenly beings, to draw them away from their Creator, and to win their homage to himself. Therefore he misrepresented [Yahuwah], attributing to Him the desire for self-exaltation. With his own evil characteristics he sought to invest the loving Creator. Thus he deceived angels. Thus he deceived men. He led them to doubt the word of [Yahuwah], and to distrust His goodness…Satan caused them to look upon Him as severe and unforgiving. Thus he drew men to join him in rebellion against [Yahuwah], and the night of woe settled down upon the world.1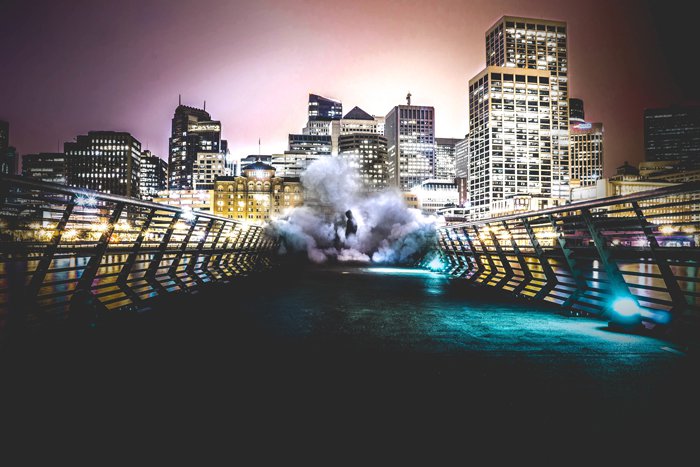 By the subtlest of hints, the merest suggestions of thought, Lucifer led the hosts of Heaven to begin questioning the law of Yahuwah, His motives, His very character. The law is a transcript of the divine character. Thus, to question the law of love, expresses doubt about the character of the Law-giver.
Lucifer's chief charge against the Creator was that Yahuwah did not live up to the same law He required all His creatures to keep. Lucifer claimed:
~ Yahuwah demanded obedience;
~ Yahuwah demanded unselfishness;
~ Yahuwah demanded self-denying love in service to others…
…but He did not exercise such selfless love Himself.
Yahuwah sacrificed His only begotten Son to save a world that feared Him and did not know Him. In doing so, He answered the charges against the divine Kingdom. The entire plan of salvation, hidden in silence since before the universe was called into existence, was designed to reveal the depths of love contained in Father Yahuwah's heart. The demonstration was for humans and angelic beings alike.
Our little world is the lesson book of the universe. [Yahuwah's] wonderful purpose of grace, the mystery of redeeming love, is the theme into which "angels desire to look," and it will be their study throughout endless ages. Both the redeemed and the unfallen beings will find in the cross of [Yahushua] their science and their song. It will be seen that the glory shining in the face of [Yahushua] is the glory of self-sacrificing love. In the light from Calvary it will be seen that the law of self-renouncing love is the law of life for earth and heaven; that the love which "seeketh not her own" has its source in the heart of [Yahuwah]; and that in the meek and lowly One is manifested the character of Him who dwelleth in the light which no man can approach unto.2
The problem was how? How could the vastness of the infinite Creator, His limitless power, His incalculable wisdom, His boundless compassion, His immeasurable love, how could all of this be taught to finite beings? The demonstration had to be of sufficient breadth and depth that holy, unfallen beings could be placed on an eternal basis of security, nevermore capable of being deceived by lies. And yet, it had to be so clear and so simple that the youngest child, the most depraved addict, the simplest of the mentally handicapped, could also grasp its significance.
Demonstrating Infinite Love
The only way to save the human race was to reach them where they were. The only way to reach them where they were was for the Son of the infinite Father to take on human nature.
It would have been an almost infinite humiliation for the Son of [Yahuwah] to take man's nature even when Adam stood in innocence in Eden. But [Yahushua] accepted humanity when the race had been weakened by 4000 years of sin. Like every child of Adam He accepted the results of the working of the law of heredity. These results were shown in the history of His earthly ancestors. He came with such a heredity to share our temptations and give us the example of a sinless life.3
Only by the length of the rope let down from Heaven to save mankind, is it possible to grasp the depth to which man fell. According to the apostle, Paul, mankind was made "a little lower than the angels." (Hebrews 2:7) But after the fall, mankind fell even lower, much, much lower.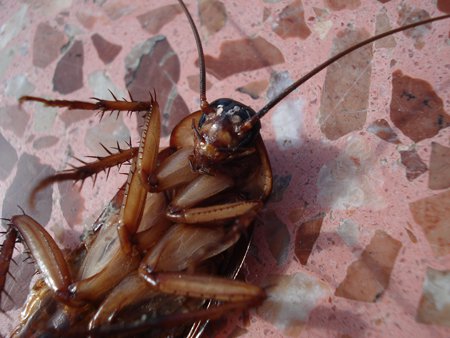 To use an imperfect example, it would be like a human father, allowing his only child to take on a lower life form in order to save that lower life form. To do so, he would have to become the same as the lower life form. Anything else, any higher life form, and the lower life form would not be able to understand. He could not become a mammal. Mammals are too intelligent; too powerful; too strong to reach the one he was trying to save. Nor could he become a fish or a reptile. To save a cockroach, he would have to become a cockroach. Any other higher life form and the cockroach would not be able to relate.
To save the lowest of the low, Yahushua was sent as the lowest of the low: fallen humans. And not only that, He was sent to the worst of the worst: the Jews. Many assume the Jews were the best of the best because they were "Yah's chosen people." On the contrary! They were the absolute worst! As Stephen observed just before he was slain,
You stiff-necked and uncircumcised in heart and ears! You always resist the Holy Spirit; as your fathers did, so do you. Which of the prophets did your fathers not persecute? And they killed those who foretold the coming of the Just One, of whom you now have by the direction of angels and have not kept it. (Acts 7:51-53)
"Christ represented His Father; he knew how the Father would do under any and every circumstance, and He did just as the Father would do. He made manifest in His work the ways of [Yahuwah]. The living [Eloah] was working through His Son."
(Review & Herald, October 14, 1902)
Yahushua repeatedly demonstrated that the faith of the Gentiles frequently exceeded that of the Jews.4 Namaan and the Widow of Zarephath are just two examples of the reaction of the Gentiles when presented with divine grace. However, Yahushua wanted to reach the most depraved, the most sunken in sin. To do so, He could not have any demonstrable advantage. It was necessary for Him to go to the worst of the worst and there, in human flesh, reveal the Father.
This was the entire purpose of Yahushua's life on earth. He did not come just to die. He came to live, and to "show us the Father." (See John 14:8-11.) He came to demonstrate what Father Yahuwah would be like if He were a human being. Through every moment of His daily life, the Son revealed how the Father would act if He were hungry; how He would act if He were too hot, too tired; how He would react when insulted.
~Yahushua, breaking bread for thousands so that they would not have to go home hungry after a long day listening to Him speak, is the Father, providing food for His friends when they are hungry.
~Yahushua gently rebuking the disciples, saying, "Let the little children come unto Me and forbid them not," is the Father, welcoming the little ones to His arms while gently correcting those who meant well but made a mistake. (See Matthew 19:14.)
~Yahushua, bent over a figure trembling in the sand, is the Father softly encouraging, "Neither do I condemn you." (John 8:11)
Every kind and loving word, every sympathetic glance, every quick offer of help, every compassionate deed revealed what the Father would do if He were a human being. But the demonstration went still further.
The process whereby the Father's character of self-denying love was revealed, was delineated by the apostle Paul:
"Let this mind be in you which was also in Christ [Yahushua], who, being in the form of [Yah], did not consider it robbery [or, something to be clung to] to be equal with [Yah], but made Himself of no reputation, taking the form of a bondservant, and coming in the likeness of men. And being found in appearance as a man, He humbled Himself and became obedient to the point of death, even the death of the cross." (Philippians 2:5-8)
To reveal the love of the Father to all created intelligences, Yahushua:
Laid aside His royal status;
Made Himself an unknown, insignificant individual;
Lived a life serving others;
Came as a human being;
Humbled Himself and willingly accepted death;
Even death by crucifixion.
Most people misunderstand one important point: when Father Yahuwah gave His only Son to the human race, it was not a limited time offer. It was for eternity. Throughout all eternity, the Son will retain human nature. This is an on-going, eternal sacrifice on the part of both the Father and the Son. Forever more the Father's ability to commune with His beloved Son will be restricted by the fact that His Son is now limited. By taking on human nature, the Son of the infinite Father is now finite. It is not even possible for finite human minds to grasp the countless ways their close intimacy must now suffer.
By His life and His death, [Yahushua] has achieved even more than recovery from the ruin wrought through sin. It was Satan's purpose to bring about an eternal separation between [Father Yahuwah] and man; but in [Yahushua] we become more closely united to [the Father] than if we had never fallen.
In taking our nature, the Saviour has bound Himself to humanity by a tie that is never to be broken. Through the eternal ages He is linked with us. "[Yah] so loved the world, that He gave His only-begotten Son." (John 3:16) He gave Him not only to bear our sins, and to die as our sacrifice; He gave Him to the fallen race.
To assure us of His immutable counsel of peace, [Father Yahuwah] gave His only-begotten Son to become one of the human family, forever to retain His human nature. This is the pledge that [Father Yahuwah] will fulfill His word. "Unto us a child is born, unto us a son is given: and the government shall be upon His shoulder."
[Father Yahuwah] has adopted human nature in the person of His Son, and has carried the same into the highest heaven.5
Yahushua's life clarified forever how the Father would act, how He would speak, how He would love, if He were human.
Calvary: Yahuwah's Reaction
Many people, through childhood training or social pressure, can act in a kind, polite and loving way. However, reactions are more honest. A reaction is a split-second revelation of what is truly in the heart. Reactions are instantaneous responses to someone else's action. Calvary revealed that the Father's instantaneous reaction to insult, abuse and injury is…forgiveness. His reaction is instantaneous forgiveness!
As the spikes were driven through the tender tendons, flesh and sinew of the Saviour, the only words to fall from His lips were: "Father, forgive them; for they know not what they do." (Luke 23:34) The onlookers mocked.
What depths of love are revealed, that the Father would allow His Son to be so mistreated, so tortured and abused, just so that His torturers would have the opportunity to be saved…with no guarantee they would actually accept the priceless gift offered.
It is far easier to suffer oneself, than to watch the suffering of one's child. And yet it was that intense agony the Father suffered for you. Can the heart even grasp the anguish that wrung the heart of the Father to hear His Son cry, "My El, My El, why have You forsaken Me?" (See Matthew 27:46.)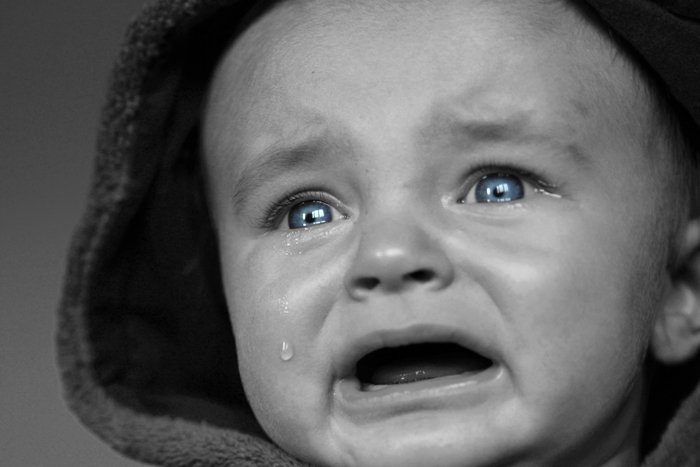 No human mind will ever be able to fathom the pain of the Father, witnessing the agony of His Son, capable of alleviating the Son's suffering, but only at the cost of losing the entire human race. Forever.
The Father would not let His Son die alone. Hiding His glory under a veil of darkness, He left the courts of Heaven. Down, down, to the midst of degradation and horror. Encompassed by legions of evil angels rejoicing in His Son's dying agonies. He drew near the cross. His arms encircled His beloved Child, but the Child could not know it.
In that thick darkness [Father Yahuwah's] presence was hidden. He makes darkness His pavilion, and conceals His glory from human eyes. [Yahuwah] and His holy angels were beside the cross. The Father was with His Son. Yet His presence was not revealed. Had His glory flashed forth from the cloud, every human beholder would have been destroyed. And in that dreadful hour Christ was not to be comforted with the Father's presence. He trod the wine press alone, and of the people there was none with Him.6
Yahushua had once said, "Therefore doth my Father love Me, because I lay down My life, that I might take it again. No man taketh it from Me, but I lay it down of Myself." (John 10:17-18) In other words, "My Father loves you so much, that He loves Me even more for being willing to die for you. That is how much He values you."
Risking Everything
Calvary revealed two things:
The overwhelming evil in the heart of Satan that he would kill Father Yahuwah if given the chance.
The depth of Father Yahuwah's love for sinners as revealed by what He was willing to risk in order to save them.
This is a point of which too many remain unaware.
"All the paternal love which has come down from generation to generation through the channel of human hearts, all the springs of tenderness which have opened the souls of men, are but as a tiny rill to the boundless ocean when compared with the infinite, exhaustless love of [Father Yahuwah].

"Tongue cannot utter it; pen cannot portray it. You may meditate upon it every day of your life; you may search the Scriptures diligently in order to understand it; you may summon every power and capability that [Father Yahuwah] has given you, in the endeavor to comprehend the love and compassion of the heavenly Father; and yet there is an infinity beyond.
"You may study that love for ages; yet you can never fully comprehend the length and breadth, the depth and the height, of the love of [Father Yahuwah] in giving His Son to die for the world. Eternity itself can never fully reveal it."
(Lift Him Up, p. 227)
Satan in heaven had hated [Yahushua] for His position in the courts of [Yah]. He hated Him the more when he himself was dethroned. He hated Him who pledged Himself to redeem a race of sinners. Yet into the world where Satan claimed dominion [Father Yahuwah] permitted His Son to come, a helpless babe, subject to the weakness of humanity. He permitted Him to meet life's peril in common with every human soul, to fight the battle as every child of humanity must fight it, at the risk of failure and eternal loss.
The heart of the human father yearns over his son. He looks into the face of his little child, and trembles at the thought of life's peril. He longs to shield his dear one from Satan's power, to hold him back from temptation and conflict. To meet a bitterer conflict and a more fearful risk, [Father Yahuwah] gave His only-begotten Son, that the path of life might be made sure for our little ones. "Herein is love." Wonder, O heavens! and be astonished, O earth!7
Ponder, for a moment, the magnitude of this truth. Yahuwah's law is eternal. None can break it without someone paying the cost. So, what if? What if Yahushua had sinned? What if, at any moment, a feeling of irritation had been harbored? What if He had once over indulged just because something tasted good? What if He had spoken impatiently to the slow-to-understand disciples? What then?
Well, the same as for any son or daughter of Adam: "The wages of sin is death." (Romans 6:23) If at any one point, the Saviour had succumbed to temptation, there is only one thing that Father Yahuwah could do: surrender the life of His Son to eternal death from which is no resurrection.
And then what? If Yahushua had sinned in the least particular, all created beings everywhere would have believed Satan's accusations against Father Yahuwah. Rebellion would have spread throughout the entire universe, leaving nothing uncorrupted. A loving Father would not allow His beloved children to continue on, immortal rebels suffering in unending unhappiness and pain. He would have had no choice but to lay to rest all created intelligences.
And with no one there to love, no one on which to lavish His devotion and affection, with all He created and loved no more forever, what purpose would He have for living? An eternal existence alone? An eternal existence suffering the loss of everyone He held dear? An eternal existence of His great heart of love breaking over what He had had to do, to forestall more suffering?
It is most likely that even the Father, in those circumstances, would choose to cease to exist. Forever. And then there would be nothing. Anywhere. Forever.

That was the very real possibility Father Yahuwah risked when He sacrificed His only begotten Son to save sinners. And He would have done it in a heartbeat if only one soul had accepted the salvation obtained at so high a price.
The self-denying love of Father Yahuwah was revealed for all time in the plan of salvation. Love triumphed at Calvary! It was the ultimate demonstration of self-sacrificing love. Satan's charges were silenced at Calvary. Father Yahuwah's promise had been kept: "He will swallow up death in victory; and Adonai Yahuwah will wipe away tears from off all faces; and the rebuke of His people shall He take away from off all the earth: for Yahuwah hath spoken it." (Isaiah 25:8)
Satan's Emergency Backup Plan: The Trinity
"It is done!"
As the triumphant cry fell from the Saviour's dying lips, what thoughts raced through the mind of Satan? Picture the scene in your mind. Imagine it! Did Satan and his hosts of evil turn and flee in terror from the nearness of Yahuwah, consumed with hatred for the Father and His Son? Or did they linger about the cross in celebration of the death of the Saviour and the indescribable pain it caused Father Yahuwah?
Satan knew from the writings of Daniel that he had approximately two thousand more years left to ensnare souls. He refused to even consider that he might have actually lost the great controversy between himself and Father Yahuwah. The insanity of evil refused to concede defeat.
There was nothing left in Satan's arsenal of lies that could refute such a demonstration of divine love. Furthermore, his ability to accuse Father Yahuwah of selfishness had been destroyed with this display of self-denying love. Once people comprehended the magnitude of the Father's sacrifice at Calvary, they could not be deceived into viewing Him as selfish, distant and coldly demanding that which He Himself refused to give. The story of the cross and redeeming love would spread fast to hungry souls everywhere. Human hearts would respond as never before and, with gratitude, turn and embrace the love offered.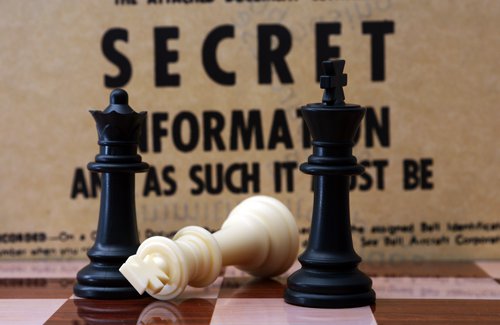 Satan could not stop the spread of the gospel message. Instead, he devised a new plot: he would pervert truth at its source. In this new plan, respected leaders and "scholars", under the influence of demons, would entangle truth with error. The process would continue until, finally, the love of Father Yahuwah, His great love for sinners, His availability and willingness to help all who come to Him would be totally hidden.
A New Theology
Satan knew that through religion, good people could be taught to do bad things. All he had to do was devise a form of religion that would institutionalize error while still presenting itself as Christian. The priesthood of all believers would be set aside in favor of a human priesthood. People would be taught that they could not recognize or learn truth on their own. Instead, they must turn to religious leaders. These outside authorities would teach them what to believe and serve as mediators between common man and Father Yahuwah.
This shift in theology occurred at the Council of Nicea in 325 A.D. The new doctrine diverted focus, love, prayers, and even worship away from Father Yahuwah and onto His Son. An illusionary "Third Person" was added to a non-Biblical three-in-one Godhead. It was the single most destructive, harmful act of Satan since he first tempted Adam and Eve to sin.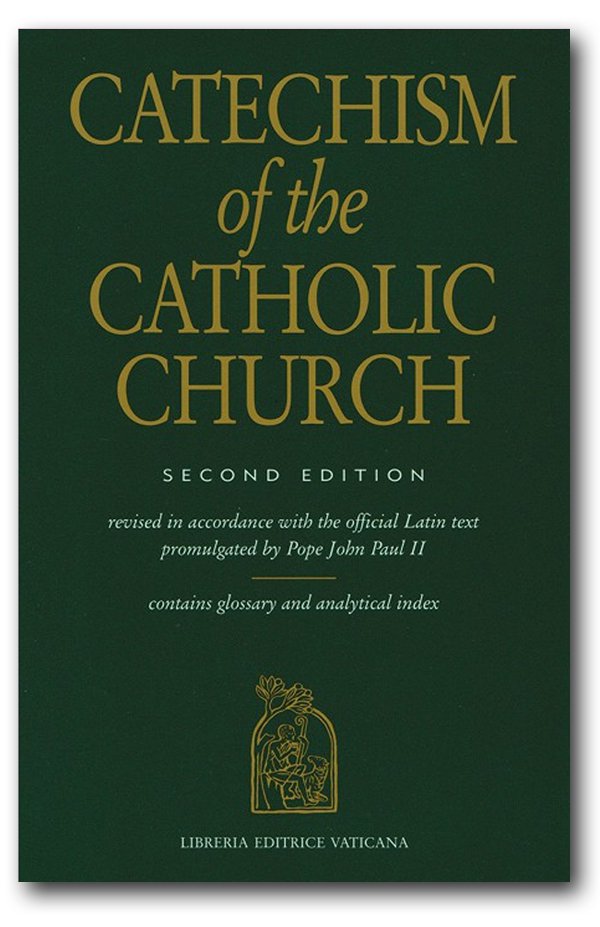 Christianity changed in a very profound and fundamental way with the acceptance of the trinity doctrine. This new belief used words and concepts not understood by the average person. The Catechism of the Catholic Church quotes Caesarius of Arles, stating: "The faith of all Christians rests on the Trinity.8 It further states: "The mystery of the Most Holy Trinity is the central mystery of Christian faith and life. It is the mystery of God in himself. It is therefore the source of all the other mysteries of faith, the light that enlightens them. It is the most fundamental and essential teaching in the 'hierarchy of the truths of faith'."9
This statement is correct that the doctrine of the trinity is central to the modern Christian faith and that other doctrines are viewed through the lens of this particular belief. In fact, the belief in a three-in-one God became the foundational doctrine of the majority of false churches spawned from the Roman Catholic Church. Christians, today, view with a suspicion that borders on contempt the few denominations that do not believe in a trinity. Their churches are dismissed as sects on the fringes of Christianity, at best; cults, at worst. These include: Mormons, Jehovah's Witnesses, Christian Scientists, Scientologists and Unitarians. Satan covers in derision and scorn those who cling to the ancient belief of true monotheism.
The implications of the trinity doctrine are truly abominable. Every true believer should shun this vile doctrine for it devastates the soul in four despicable ways:
The Trinity conceals the love of Father Yahuwah as displayed at Calvary.
The Trinity introduces a third being purportedly equal to the Father and the Son.
The Trinity deflects attention away from Father Yahuwah.
The Trinity diverts worship from Father Yahuwah.
The Trinity: Concealing Divine Love
The doctrine of the Trinity is a most pernicious teaching because it effectively conceals the love of Father Yahuwah as it was revealed at Calvary. It does this by creating a three-in-one Godhead that has three distinct roles. The problem with such a belief is that it lessens the impact of the lesson the cross was designed to display.
The false teachings of the newly formed Roman Catholic Church misrepresented the character of Father Yahuwah. He was presented as cold, distant and vengeful. After all, it was reasoned, did He not demand the death of His own Son as the cost for forgiving the sins of those born into sin? What a monster He must be! The Son, Himself, was denigrated and His death made ineffectual as any common priest could symbolically kill Him over and over and over again during mass.10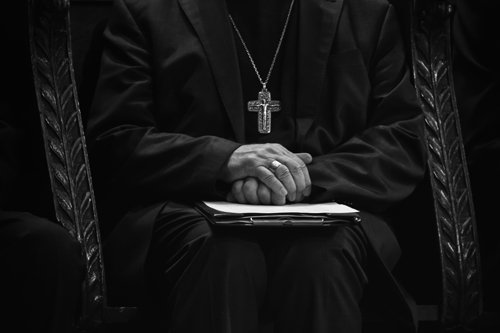 Calvary was the divine answer to sin. It revealed the infinite love of Father Yahuwah by demonstrating the degree of self-sacrifice to which He was willing to go in order to save sinners. The Father took very real risks. Risks that had eternal consequences at stake. However, all of this: the Father's infinite love, His selfless character, His willingness to save mankind at any cost to Himself, is all lost sight of with the acceptance of this most contemptible doctrine of devils.
With a "God the Father" playing the role of an angry God who must be appeased, "God the Son" gets all the attention, love and gratitude. The true relationship between Father Yahuwah and His only begotten, beloved Son is obscured. With the Father's great love veiled, His immense sacrifice was, in a very real sense, made of no effect.
The Trinity: Accepting A Third Co-Partner
A triune Godhead presents a third being that is supposedly equal to the Father and His Son. This third being, referred to as "God the Holy Spirit," is viewed as distinct from "God the Father" and "God the Son" yet still as one with them. This confusing mix of contradictory terms (distinct yet one) is accepted as a "mystery" that human minds simply cannot grasp.
And yet, it directly contradicts Scripture, which states unequivocally:
Thus saith Yahuwah the King of Israel, and his redeemer the Yahuwah of hosts; I am the first, and I am the last; and beside me there is no Eloah. Fear ye not, neither be afraid: have not I told thee from that time, and have declared it? ye are even my witnesses. Is there an Eloah beside me? yea, there is no Eloah;I know not any. (Isaiah 44: 6, 8)
"The Old Testament . . . tells us nothing explicitly or by necessary implication of a Triune God who is Father, Son and Holy Spirit. . . . There is no evidence that any sacred writer even suspected the existence of a [Trinity] within the Godhead. . . . Even to see in [the Old Testament] suggestions or foreshadowing's or 'veiled signs' of the trinity of persons, is to go beyond the words and intent of the sacred writers.

". . . The New Testament writers . . . give us no formal or formulated doctrine of the Trinity . . . Nowhere do we find any Trinitarian doctrine of the three distinct subjects of divine life and activity in the same Godhead."

(Edmund Fortman, The Triune God)
Isaiah goes still further, quoting Father Yahuwah: "I am Yahuwah, and there is none else, there is no Eloah beside Me: I girded thee, though thou hast not known Me: That they may know from the rising of the sun, and from the west, that there is none beside Me. I am Yahuwah, and there is none else." (Isaiah 45:5-6)
The New Testament writers concur with the Old Testament prophets, declaring: "There is none other Theos/divine being but one. For though there be that are called deities, whether in heaven or in earth, (as there be gods many, and lords many,) But to us there is but one Theos/divine being, the Father, of whom are all things, and we in Him; and one Master Yahushua the Anointed, by whom are all things, and we by Him." (1 Corinthians 8:4-6)11
The doctrine of the trinity "cannot be found explicitly stated in the earliest Christian writings. The only passage of the New Testament that declares the doctrine (1 John 5:7-8) was not originally part of the text but was added by doctrinally astute scribes at a later date (it is not found in any Greek manuscripts until the 11th century.)"12
Nowhere in Scripture does the Bible present the "Holy Spirit" as anything other than what it says: the breath13 of Yahuwah that contains the creative power to accomplish the will of the Creator. Satan, however, has made this very breath of Yahuwah an idolatrous god: the "third being of the Godhead."
The Trinity: Deflecting Attention From Father Yahuwah
The devilish doctrine of the Trinity devastates and desolates the soul by diverting the focus of believers adoration away from Father Yahuwah. When the enormous love of the Father is hidden, He is perceived as distant, cold, and angry: an all-powerful entity that must be appeased. Such a deity, with little warmth or compassion in His heart for sinners, necessitates intermediaries to approach the Father for the individual and mediate.
The first, of course, is "God the Son." Children are taught to lisp their first prayers to "Dear Jesus." Hymnals are full of songs about Jesus. Christians sing of His birth, His life, His death. They sing of, and preach sermons about, the love of the Son and totally overlook the Father whose love that great sacrifice was intended to reveal! There are even hymns about the Holy Spirit, but very few about the Father; His tender, pitying love; His compassion; His kindness; His forgiveness. What few songs there are, dwell almost exclusively on His power, His majesty, His distance from humanity.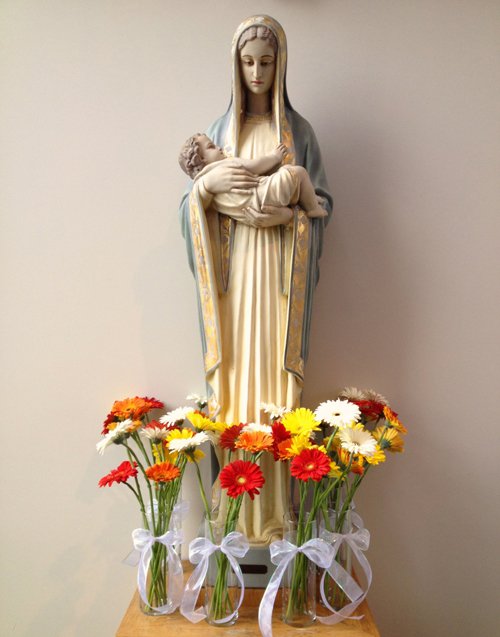 Over time, Satan introduced still more mediators. Catholics refer to Mary as co-Mediatrix with "God the Son" and even go so far as to give her the blasphemous title of co-Redemptrix. And, as though one human mediator were not enough, various saints have also been introduced. There are saints for mothers, saints for travelers, and saints for students. There is a saint for every day of the year, creating a multitude of diversions, all of which distract from Father Yahuwah. The Pope and his priests are even said to have the power to forgive sins! The true nature of the Father, His love, mercy and compassion is thus deeply buried under other personages who appear more loving and more interested in the individual.
This is why a well-educated woman would, in desperation, pray to the Baby Jesus. She had been taught to fear Yahuwah as someone easily angered; a deity who would condemn people to an eternity of agony in hell-fire, for the deeds committed during a short lifespan on earth. She needed comfort. She needed help. She did not believe she could get what she needed from Father Yahuwah, so she directed her prayers to the Baby Jesus.
The Father read her heart and in His great love, honored her for doing the best she could with the light she had. He healed her daughter. But how much more could she have been encouraged, how much more could her faith have been strengthened if she had understood Father Yahuwah was waiting with arms wide open to welcome her and draw her close to His heart of infinite love?
The Trinity: Diverting Worship From Father Yahuwah
Gratitude, very simply, awakens love in the heart. As Father Yahuwah's love and tender watch care for His children are seen and recognized, it inspires gratitude, greater trust and still more love in the heart. Thus, while the doctrine of a triune godhead diverts attention away from the Father, it also deflects worship away from the only One to whom worship should be given.
True monotheism returns worship to Father Yahuwah as Creator of all and the originating source of everything. It recognizes His only begotten Son as the Redeemer, but it returns worship only to the Father. Yahushua Himself directed all worship to the Father. His Eloah/Theos, is our Eloah/Theos.
When He first appeared to Mary Magdalene shortly after being resurrected she, naturally, wanted to cling to Him in joyous relief. He gently set her aside, explaining: "Touch Me not; for I am not yet ascended to My Father: but go to My brethren, and say unto them, I ascend unto My Father, and your Father; and to My Theos/Eloah, and your Theos/Eloah." (John 20:17)
Any worship of any one or any thing beside Father Yahuwah is idolatry and honors His archenemy, Satan. The doctrine of the trinity is a doctrine of devils. Those who cling to this contemptible teaching are unknowingly supporting Satan's efforts to hide Father Yahuwah's love. Nothing could show greater dishonor, or hurt the Father's heart of love more, than to replace His worship with Mary, dead saints or substitute gods, even if it is a disembodied "third person of the Godhead."
A Plea For Your Soul!
Father Yahuwah's great heart of love is tender with mercy and compassion toward all. He hates the doctrine of the trinity because of what it does to the human heart, blinding believers to the truth of His love for them.
Before Calvary, Satan's lies had misrepresented the character of Yah.
After Calvary, the doctrine of the Trinity did the same thing.
Father Yahuwah does not denounce any for having been taught error. However, He wants all to step free of this doctrine which desolates the soul and keeps the individual apart from His love.
A three-in-one godhead is "the most fundamental and essential teaching"14 of Christianity today. It is foundational to the theology of Rome, which is the First Beast of Revelation. By extension, it is also foundational to the majority of the fallen churches of Babylon. To uphold the doctrine of the Trinity once the truth has been seen and understood is to join forces with Satan in rebellion against the loving Father. It is for this reason Heaven issues the clarion call: "Go out of her, my people, that ye be not partakers of her sins, and that ye receive not of her plagues." (Revelation 18:4, 1599 Geneva Bible)
The final test centers upon worship. But it is not just the day of worship that is important. While this is crucial, what is of still greater importance is the Eloah one knowingly worships.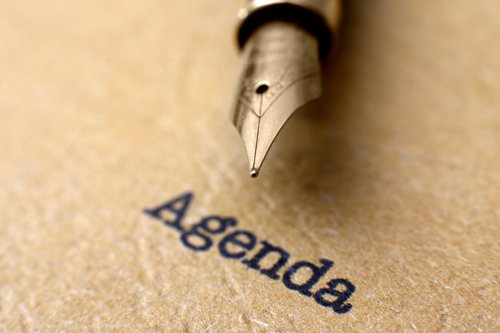 Trinitarians, with the best of intentions, unknowingly worship a false god created by Satan. The doctrine of a triune Godhead that hides the love of Father Yahuwah and diverts souls from their Maker is nothing short of idolatry. This false worship is enforced upon nearly all Christian denominations, first through peer pressure and the scorn heaped upon all who renounce it. Secondly, by the sheer threat of the power Rome can exercise against all who would throw off her edicts and return to the pure worship of the Creator.
Not all threats are risks of physical violence. Some of the hardest threats to ignore are those that would endanger one's reputation. No one likes to be mocked and ridiculed. No organized denomination wishes to be shunned as an unbiblical, unchristian cult. The mere threat of being so judged has influenced most denominations that were originally anti-Trinitarian to renounce their earlier beliefs and accept the doctrine of the Trinity.
The real danger, however, is not to your reputation. The true danger is to your faith. If you believe in a three-in-one Godhead that hides Father Yahuwah's personal love for you, individually, how will you stand in the final test over the mark of the beast? Can dead saints help you? Can belief in a mystical "third being of the Godhead" save you from accepting more lies, or protect you from demonic apparitions? Can such theology strengthen you to stand even when evil angels manipulate your feelings, imposing doubt and despair on your soul?
None who have clearly comprehended the magnitude of this satanic theology will give any weight at all to Rome's threats against anti-Trinitarians. Because a triune Godhead hides the love of Father Yahuwah, it also destroys true, deep, heartfelt devotion in the soul. Such an evil, soul-desolating belief will be shunned by all who love Yahuwah with all their heart, mind and soul. Do not side with the forces of evil by upholding the diabolical doctrine of the trinity. Do not, by silent acceptance, by giving your offerings, or attending church where such evil is taught, align yourself with Satan and his forces.
If the Christian denomination of which you are a member teaches belief in a triune Godhead, you owe it to Father Yahuwah to separate yourself from that organization. Scripture inquires, "Can two walk together, except they be agreed?" (Amos 3:3, KJV) This is doubly true for theological beliefs. When you attend a church that upholds the doctrine of the trinity, you are being a silent witness that you agree with this belief.
It is hard to turn your back on a church family with whom you have shared spiritual blessings and fellowship. You will likely want to share your newly found truth with others within your church. This is a good thing. Father Yahuwah has many children scattered throughout all the fallen churches. Your words may well be used to draw other souls to the light. And do not be discouraged if your spiritual brothers and sisters do not immediately accept this light as well. Your words can be as a seed, planted by still waters, which will spring up and bear fruit at a later time.
However, it is a mistake to believe that you will change the bedrock belief of your denomination. It is also a mistake to think that Father Yahuwah is calling you to stay and change your denomination from the inside out. Many sincere-hearted believers think that if they can just find the right words, they will be able to convince their church leaders of their doctrinal errors. This will never happen.

The proof that such a change will never occur is found in Revelation 18: "And after these things I saw another angel come down from heaven, having great power; and the earth was lightened with his glory. And he cried mightily with a strong voice, saying, Babylon the great is fallen, is fallen, and is become the habitation of devils, and the hold of every foul spirit, and a cage of every unclean and hateful bird." (Revelation 18:1-2, KJV)
This denouncement is immediately followed by the urgent command: "Go out of her, my people, that ye be not partakers of her sins, and that ye receive not of her plagues: For her sins are come up into heaven, and [Yahuwah] hath remembered her iniquities." (Revelation 18:4, 1599 Geneva Bible) This is a divine command. Go out! It is not an invitation to join some other denomination because all have fallen, including those few that are anti-trinitarian.
The trinity doctrine is sinful because of the effect it has on the heart of the individual believer. Share your new belief with others, but do it from outside any organized denomination that clings to such an evil belief. Do not dishonor your loving heavenly Father by aligning yourself with these fallen churches. Do not let your presence be a silent witness in support of this doctrine of demons. Flee every such organization as though your eternal destiny depended upon it.
Because it does.
Truth will always be truth, even if no one else believes it. A lie will still be a lie, even if every teacher, preacher, priest, rabbi and imam shouts it from the rooftops and the whole world accepts it. Heaven today is calling on all believers to be men and women of courage. Disregard the sneers and the threats of those who would enslave the soul to doctrines of devils. Stand strong in the fear of Yahuwah. Having the love of the Father, knowing you can go to Him for yourself without an earthly mediator, is worth any risk. "For there is one Eloah, and one mediator between Eloah and men, the man the Anointed Yahushua."​ (1 Timothy 2:5) Father Yahuwah emptied Heaven to provide salvation for every soul by demonstrating His infinite, ceaseless love.
Can you do any less than to sacrifice everything in return? Choose now to pray only to Father Yahuwah, in the name of His dear Son who died for you. He loves you with a love that can never be measured, and He will keep you in the time of trial that is coming upon all the earth.
Click here for more on the Trinity.
---
Related Content:
---
1 Ellen G. White, Desire of Ages, pp. 21-22.
3 Ellen G. White, From Heaven With Love, p. 28.
4 Many sincere believers make the mistake of looking to Jewish customs and rites to enrich their spiritual life, assuming these rituals have merit. But Jewish scholars admit that modern Jewish practices are based on the traditions of the Pharisees. Believers should look to the word of Yah alone, laying aside all man-made tradition, even the traditions of the Jews.
5 Desire of Ages, p. 25, bold emphasis supplied; italics in original.
7 Ibid., p. 49, emphasis supplied.
8 Sermo 9, Exp. symb.:CCL 103,47.
10 The doctrine of transubstantiation, where the priest is said to transform the bread and wine of commune into the actual flesh and blood of Yahushua, is incredibly blasphemous. It contradicts Scripture which clearly declares: "Christ was once offered to bear the sins of many." (Hebrews 9:28. See also 1 Peter 3:18.)
11 This verse is paraphrased from the King James Version of the Bible. While most readers are accustomed to the King James use of the word, "God," WLC prefers the more accurate "Theos" which means "a deity." See Strong's Concordance, Greek Dictionary, #2316. Please see also "Why Yahuwah & Yahushua Only."
12 Bart D. Erhman, Lecture course: "From Jesus to Constantine: A History of Early Christianity," emphasis supplied.