All who accept the true Sabbath will be faced with challenges that call for more than human wisdom. Situations will present themselves for which one has no previous experience for knowing what to do. Decisions must be made that can have far reaching consequences if the wrong choice is made. In this, as in all other areas, the heavenly Father will supply what is needed. It may appear as though keeping the true Sabbath will lead to disaster.
Yahuwah is the source of all wisdom and knowledge. He is willing to lead in safe paths all who come to Him for guidance. In His word, He has promised:
If any of you lack wisdom, let him ask of . . . [Yah], that giveth to all men liberally, and upbraideth not; and it shall be given him. (James 1:5, KJV)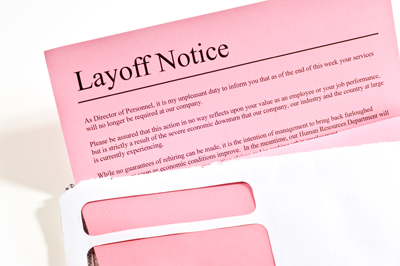 Facing loss of employment can seem frightening and overwhelming. Yahuwah knows your needs and will lead you in paths safe to follow.
If you are facing the loss of employment due to accepting the lunar Sabbath, you will need divine wisdom. Yahuwah is faithful and trustworthy. If you ask Him for guidance, He will never fail you nor forsake you.
And . . . [Yahuwah] shall guide you continually, and satisfy thy soul in drought, and make fat thy bones: and thou shalt be like a watered garden, and like a spring of water, whose waters fail not. (Isaiah 58:11, KJV)
As your all-wise Creator, Yahuwah knows what is best for you. As your loving heavenly Father, He wants you to be happy. He will never lead you in a way other than you would choose for yourself, if you could see the future as He can, and discern the glorious plan of which you are a part.
I will instruct thee and teach thee in the way which thou shalt go: I will guide thee with mine eye. (Psalm 32:8, KJV)
The Four Steps of Faith
When you come to a crisis and you do not know what to do, there are four steps you can take to find the answer:
Gather together all the information available.
Make a decision based on that information and present it to Yahuwah in prayer.
Walk forward in faith, based upon your decision.
Watch for the opening and closing doors of Providence.
The first step to take when making a decision is to gather all the information possible. It is a mistake too many make to sit and do nothing, waiting for some answer to present itself. While it is certainly within the realm of possibility for Yahuwah to do that, such action is typically not how He works. You must cooperate with Him by finding out all the information possible and then gather even more.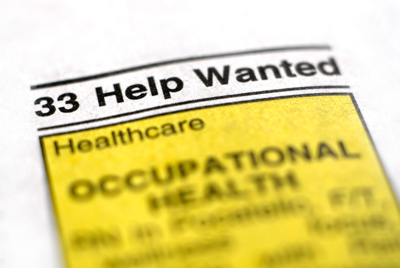 Look for jobs in the newspaper, on line, bulletin boards, employment offices and ask your friends and neighbors if they have heard of any openings.
If you have looked for a solution to keep your present job, then look for other jobs in the newspaper, online and by asking around. Don't expect your phone to ring with a superior position, better time and more pay, offered to you out of the blue. You may have to take what you think of as an inferior job, so find out about those positions as well.
When you have prayed and asked for divine wisdom, you must begin to analyze the information you have gathered. This does not commit you to a particular course of action, but by gathering together all the facts, new options will be discerned. You will have the knowledge to see your situation better and be prepared to take the next step.
After you have gathered all the information possible, make a decision based on that information and take it to Yahuwah in prayer. Do not be afraid to make a decision. If you make an honest mistake, Yahuwah has the power to save you and redirect you.
Appoint a special time for prayer each day. Pray frequently and pray very specifically. Claim the promises! If you do not know a specific promise that fits your situation, hunt for one. The resources of Heaven have been pledged to all who will honor their Maker by following Him in obedience. Your Father knows just what you need, so ask for what you need.
Scripture admonishes all to "seek ye first the kingdom of . . . [Yahuwah], and his righteousness." The promise for all who do this is: "and all these things shall be added unto you." (Matthew 6:33) By accepting the Sabbath as your sign of loyalty to the Creator, you can claim this promise.
Ask for what you need very specifically and submit it all to His will. You may not get what you desire, but you will get what the Father knows is best for you.
Once you have 1) gathered all the information you can; 2) made a decision; and, 3) presented it to the Father in prayer, then walk forward in faith based upon that decision. Yahuwah has promised to lead. "Lead" is an action verb! One cannot be led, if one is sitting down, lounging in a chair. To be led, one must take a step forward, as the way is cleared.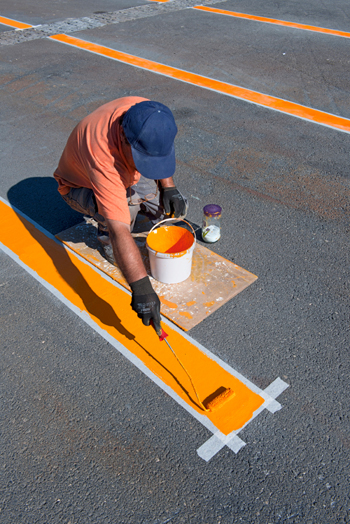 There are many paying jobs that are overlooked by job hunters. When you see an unusual job being done, ask for whom he works.
Do not let fear or lack of trust immobilize you. Too many people sit, waiting for Yahuwah to pick them up and carry them forward. Yahuwah will never force a person's will. If they choose to sit rather than walk forward, He will not compel them to move.
As you walk forward in faith and prayer, watch for the opening and closing doors of Providence. No one enjoys the experience of starting to walk through a door, only to have it slammed shut in one's face. However, sometimes an abruptly slammed door is what is needed to save you from making a mistake. Closed doors are every bit as much an answer to prayer as open doors.
Give thanks for every opening and closing door. Do not complain if an opening you expected to follow suddenly slams shut. Simply look for an open window and keep walking. The opening and closing doors of Providence are heaven's most direct way to guide you.
The promise of divine wisdom is given with the added admonition to ask in faith, nothing doubting.
If any of you lack wisdom, let him ask of . . . [Yah], that giveth to all men liberally, and upbraideth not; and it shall be given him. But let him ask in faith, nothing wavering. For he that wavereth is like a wave of the sea driven with the wind and tossed. For let not that man think that he shall receive any thing of . . . [Yahuwah]. A double minded man is unstable in all his ways. (James 1:5-8, KJV)
Faith is not emotion. In fact, no faith is exercised (because none is needed) if you feel all the wonderful feelings it is a privilege to feel. Good emotions are Yahuwah's gift to give; faith is ours to exercise when no such good emotions are present. It takes faith to believe your prayer is heard when you do not feel like it. Faith has absolutely nothing to do with feelings and emotions.
This is an important point for all who would journey the solitary way of the Called Out Ones. Satan can manipulate your emotions very easily. Those who confuse faith with feeling are as wavering as the ocean waves, moved about by every outside influence.
Faith is a divine gift. If you are afraid, ask for more faith. It is a prayer the Father delights to answer.
Ask, and it shall be given you; seek, and ye shall find; knock, and it shall be opened unto you. For every one that asketh receiveth; and he that seeketh findeth; and to him that knocketh it shall be opened.
If a son shall ask bread of any of you that is a father, will he give him a stone? Or if he ask a fish, will he for a fish give him a serpent? Or if he shall ask an egg, will he offer him a scorpion?
If he then, being evil, know how to give good gifts unto your children: how much more shall your heavenly Father give the Holy spirit to them that ask him? (Luke 11:9-13, KJV)
Every encouragement has been given to you, to inspire you with the faith to ask your Father for what you need. Your spirit will be braced for endurance and as you walk forward humbly and in faith to do His will, Yahuwah will open up a pathway that is safe to follow. Your life will be a testimony to the power of Yahuwah to deliver.