Can a true prophet ever be mistaken?

Scripture establishes that the day, and the weekly Sabbath, begin at dawn. WLC upholds the ministry of Ellen G. White as being a prophet to the remnant despite the fact that she endorsed a sunset-to-sunset observance of the Sabbath. Careful study of the principles established by Scripture and the writings of Ellen White reconciles the apparent discrepancy.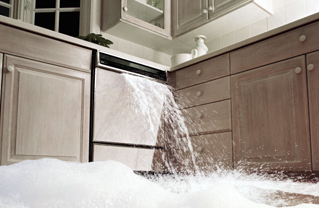 "Mom! Mommy, come quickly! The dishwasher is overflowing!
Mrs. Kang rushed into the kitchen at the cry of alarm. The dishwasher was indeed overflowing. Mounds and mounds of foam where billowing from the appliance in a relentless flood that threatened to take over the kitchen floor.
As soon as the mess was mopped up, Mrs. Kang turned to her helper-girl.
"How did this happen," she asked.
"I'm sorry, Mommy. I just wanted to surprise you. When you answered the phone, I put in the soap and started it for you."
"Which soap did you use?" Mommy wanted to know. "Show me."
When her little girl pulled out a bottle of liquid dish detergent, Mommy smiled.
"I see. Well, next time use the powder in that green box for washing dishes in the machine. You were not wrong, sweetheart. You just needed to make a little adjustment!"
"There is no excuse for anyone in taking the position that there is no more truth to be revealed, and that all our expositions of Scripture are without an error. The fact that certain doctrines have been held as truth for many years by our people, is not a proof that our ideas are infallible. Age will not make error into truth, and truth can afford to be fair. No true doctrine will lose anything by close investigation."
Ellen G. White,
Councils to Writers & Editors, p. 35.
Anyone can make a mistake: children, adults. Friends, spouses. Teachers. Pastors. Yahuwah alone is infallible. The rest of us? We're human. Just. Human.
And that, precisely that, is why Ellen White, Yah's prophet to the remnant could make a mistake about when to begin the Sabbath. In a letter from 1876, Sister White stated unequivocally: "I wish that self should be hid in [Yahushua]. I wish self to be crucified. I do not claim infallibility, or even perfection of Christian character. I am not free from mistakes and errors in my life. Had I followed my Saviour more closely, I should not have to mourn so much my unlikeness to His dear image."1
It is normal to want absolutes. After all, it is easier if everything is either Black or White. No shades of confusing gray. However, an important reality is that truth is always advancing. It is simply wrong to assume that, this side of Heaven, a person can rest content on what they know without learning more.
More than any other previous church, the group of believers that live at the end of time, have a problem with spiritual pride. They believe they know what is truth and are uninterested in learning anything more. Such a belief is a near fatal mistake. In an attempt to reach these gospel-hardened hearts, Heaven sends a clear warning: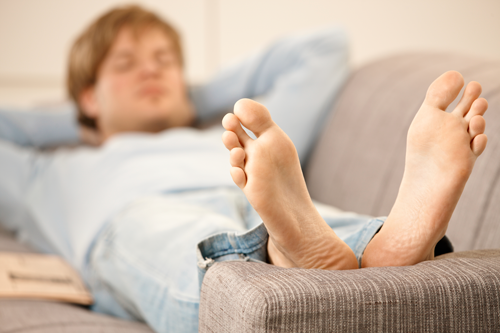 And unto the angel of the church of the Laodiceans write; These things saith the Amen, the faithful and true witness, the beginning of the creation of Yah; I know thy works, that thou art neither cold nor hot: I would thou wert cold or hot. So then because thou art lukewarm, and neither cold nor hot, I will spue thee out of my mouth.
Because thou sayest, I am rich, and increased with goods, and have need of nothing; and knowest not that thou art wretched, and miserable, and poor, and blind, and naked.
I counsel thee to buy of me gold tried in the fire, that thou mayest be rich; and white raiment, that thou mayest be clothed, and that the shame of thy nakedness do not appear; and anoint thine eyes with eyesalve, that thou mayest see.
As many as I love, I rebuke and chasten: be zealous therefore, and repent.
(Revelation 3:14-19)
The faithful and true Witness declares that the spiritual pride of last-generation believers is a sin of which all must repent if they would be saved because truth is advancing. Knowledge, as promised Daniel, is increasing. It is a warning given in love. People who believe they have all the light (or truth) necessary for salvation perfectly fit the depiction of the Laodicean church. And the more light they have, the more danger they are in. The reason for the danger is clear: if they have all light that makes any new or advanced light wrong by default!
"It is a fact that we have the truth, and we must hold with tenacity to the positions that cannot be shaken; but we must not look with suspicion upon any new light which [Yahuawah] may send, and say, Really, we cannot see that we need any more light than the old truth which we have hitherto received, and in which we are settled. While we hold to this position, the testimony of the True Witness applies to our cases its rebuke, 'And knowest not that thou art wretched, and miserable, and poor, and blind, and naked.' Those who feel rich and increased with good and in need of nothing, are in a condition of blindness as to their true condition before [Yah], and they know it not."
Ellen G. White,
Review & Herald, August 7, 1894
It is a principle of Heaven that as the soul learns more truth, still greater and broader concepts of truth will be opened to the delighted mind. As Ellen White herself observed:
We have many lessons to learn, and many, many to unlearn. [Yahuwah] and heaven alone are infallible. Those who think that they will never have to give up a cherished view, never have occasion to change an opinion, will be disappointed. As long as we hold to our own ideas and opinions, with determined persistency, we cannot have the unity for which Christ prayed.2
Because truth is ever advancing for the people of Yah, WLC recognizes that not all light was available during the lifetime of Ellen White. It is this that allows the WLC team to support her writings as a true prophet, while laying aside that which, further Bible study has revealed, was not understood in her day.
In a very real sense, Ellen White was a prisoner of her time. It was never the Father's will for believers to come, sit at her feet, and be spoon-fed truth. It was the responsibility of individual truth seekers to search the Scriptures for themselves. Then, after a thorough search of the topic had been made, He would either confirm or redirect their search to where they could find the answers they sought. However, if the body of believers refused to advance, if they rested, satisfied in the light they had available, there was nothing new for her to confirm.
Ellen White clearly understood her role in this. In July of 1907, she wrote:
Through His Holy Spirit the voice of [Yah] has come to us continually in warning and instruction, to confirm the faith of the believers in the Spirit of prophecy. Repeatedly the word has come, Write the things that I have given you to confirm the faith of My people in the position they have taken.3
One area in which advancing light has shown greater understanding is the subject on when a day begins. Careful study of Scripture has revealed the surprising fact that the day, and consequently the weekly Sabbath, does not begin at sunset of the previous day. Rather, it begins with the coming of light at dawn. This is a startling point to all who know the Jews' Sabbath is observed from sunset Friday evening to sunset Saturday evening. It is a particularly difficult concept to accept for those who accept the ministry of Ellen White as a true prophet, sent to the remnant in the closing days of earth's history.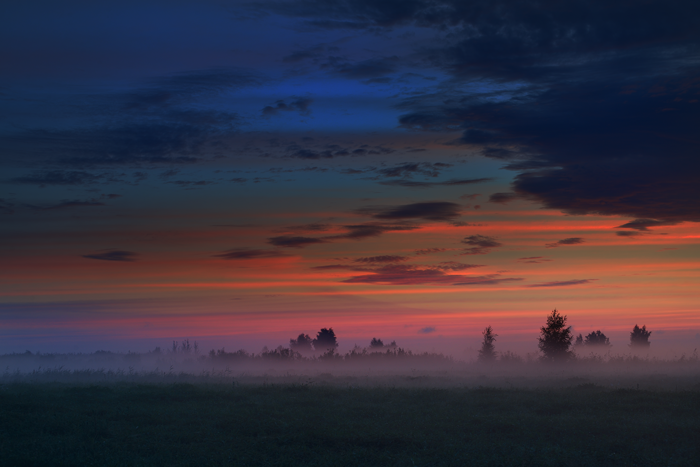 Despite the fact that Seventh-day Adventists have observed a sunset-to-sunset Sabbath for over 160 years, not a lot has been preserved in the church archives regarding the study that led to this conclusion. What is known is the following:
As early as the late 1840s, the remnants of the great Millerite movement held Sabbath conferences, studying the issue of the seventh-day Sabbath. Despite the use of the Biblical luni-solar calendar for establishing the ending date of the 2300 day/year prophecy in Daniel 8:14, these conferences concluded that Saturday of the Gregorian calendar was the seventh-day Sabbath of Scripture.
There was much study and discussion over when to begin the Sabbath. The three main points of view appear to have been: A) 6:00 pm Friday evening; B) sunset Friday evening; C) sunrise on Saturday morning. For a number of years, most people adopted 6:00 pm for the start of the Sabbath.
In 1855, J. N. Andrews, a respected Adventist Bible scholar, presented to the church his conclusions for a sunset start to the Sabbath.
Andrews had discovered a verse that seemed to conclusively settle the matter. The text is found in the law of Moses: "It shall be unto you a sabbath of rest, and ye shall afflict your souls: … from even unto even, shall ye celebrate your sabbath." (Leviticus 23:32) The problem with using this text to prove a sunset-to-sunset Sabbath is that it is taken out of context. When the verse is read in context, it is clear that the weekly seventh-day Sabbath is not being referenced. Instead, it is only the annual Day of Atonement to which the sunset-to-sunset observance is referring:
Also on the tenth day of this seventh month there shall be a day of atonement: it shall be an holy convocation unto you; and ye shall afflict your souls…Ye shall do no manner of work: it shall be a statute forever throughout your generations in all your dwellings. It shall be unto you a sabbath of rest, and ye shall afflict your souls: in the ninth day of the month at even, from even unto even, shall ye celebrate your sabbath. (See Leviticus 23:27-32.)
"We are not safe when we take a position that we will not accept anything else than that upon which we have settled as truth. We should take the Bible, and investigate it closely for ourselves. We should dig in the mine of [Yah's] word for truth. 'Light is sown for the righteous, and gladness for the upright in heart.' Some have asked me if I thought there was any more light for the people of [Yah]. Our minds have become so narrow that we do not seem to understand that the Lord has a mighty work to do for us. Increasing light is to shine upon us; for 'the path of the just is as the shining light, that shineth more and more unto the perfect day.'"
Ellen G. White, Councils to Writers and Editors, p. 34, emphasis supplied.
Writing of their conclusions later, Ellen White's husband, James White declared:
Mrs. W. has in two visions been shown something in regard to the time of the commencement of the Sabbath. The first was as early as 1847, at Topsham, Me. In that vision she was shown that to commence the Sabbath at sunrise was wrong. She then heard an angel repeat these words, "From even unto even shall ye celebrate your Sabbaths." Bro. Bates was present, and succeeded in satisfying all present that "even" was six o'clock. Mark this: The vision at Topsham did not teach the six o'clock time. It only corrected sunrise time. I never received the idea that the six o'clock time was sustained by the visions.4
Scripture supports this statement as correct. The day begins with the dawn, not sunrise. Depending upon how far one lives from the equator, there can be a significant time difference between the dawning of light and the actual moment of sunrise.
Another statement by James White appears more troublesome:
At the close of the conference at Battle Creek referred to above, the ministers and others, especially interested in the cause had a special season of prayer for the prosperity of the cause, and in that meeting Mrs. W. had a vision, one item of which was that sunset time was correct. This settled the matter with Bro. Bates and others, and general harmony has since prevailed among us upon this point.5
James White was not a prophet nor was he giving a false report.6 He was simply reporting what he understood the truth to be. It is reasonable to assume that James and Ellen White discussed the start of the Sabbath with each other and both agreed that the Sabbath must begin at sunset.
Even a prophet can misinterpret what has been shown. Ellen White never claimed infallibility. Seventh-day Adventist church leaders in the 1920s worked to promote that image after her death. Instead, she said, "In regard to infallibility, I never claimed it; God alone is infallible. His Word is true, and in Him is no variableness, or shadow of turning."7
A statement made by Ellen White while recording a vision clarifies that a misunderstanding of truth is precisely what occurred. It is important to read the vision in its entirety to catch the significance of what was said.
I saw it was even so, "From even unto even shall ye celebrate your Sabbath." Said the angel, "Take the word of [Yahuwah], read it, understand, and ye cannot err. Read carefully, and ye shall there find what even is, and when it is." I asked the angel if the frown of [Yah] had been upon his people for commencing the Sabbath as they have. I was directed back to the first rise of the Sabbath. I followed the people of [Yahuwah] up to this time, and did not see that [Yah] was displeased, or frowned upon them. I inquired why it had been thus, that at this late day we must change the time of commencing the Sabbath. Said the angel, "Ye shall understand, but not yet, not yet." Said the angel, "If light comes, and that light is set aside, or rejected, then comes condemnation and the frown of [Yah]; but before the light comes there is no sin, for there is no light for them to reject." I saw that it was in the minds of some that the Lord had shown that the Sabbath commenced at six o'clock, when I had only seen that it commenced at "even," and it was inferred that even was at six. I saw the servants of [Yahuwah] must draw together, press together.8
It is this vision that reveals to inquiring minds today what happened.
The believers assumed they had arrived at the correct time for the Sabbath.
The angel did not confirm their understanding. Instead, he said, "Ye shall understand, but not yet, not yet."
Rather than use the angel's words as motivation to study further, Seventh-day Adventists sank into a Laodicean complacency. Ellen White's task was to "confirm the faith of [the] people in the position they have taken" based on diligent Bible study. No additional study, meant nothing more to confirm.
Here was an angel virtually telling them point blank that they did not have sufficient understanding when the Sabbath commenced. One would think that the reaction would have been to drive the believers back to their knees, pleading for greater light and the promised deeper understanding. But that is not what happened. They were content with the level of understanding they had and, over 150 years later, the general understanding of most seventh-day Sabbatarians has advanced no further. Sadly, they ignored the prophet's council to search for greater light:
Those who cling to old customs and hoary errors have lost sight of the fact that light is ever increasing upon the path of all who follow [Yahushua]; truth is constantly unfolding to the people of [Yah]. We must be continually advancing if we are following our Leader. It is when we walk in the light that shines upon us, obeying the truth that is open to our understanding, that we receive greater light. We cannot be excusable in accepting only the light which our fathers had one hundred years ago. If our [Yah]-fearing fathers had seen what we see, and heard what we hear, they would have accepted the light, and walked in it. If we desire to imitate their faithfulness, we must receive the truths open to us, as they received those presented to them; we must do as they would have done, had they lived in our day.9
Further light on the subject of the start of the Sabbath was reserved for the final generation who would also accept the ancient, Biblical Sabbath as calculated by a restoration of the original luni-solar calendar of Creation. They were not wrong on the need to keep the Sabbath. They just needed to make a little adjustment on when to begin. If an individual chooses to be ready for the sacred hours of the Sabbath by sundown the night before, there is nothing wrong with that. It is commendable to guard the edges of the Sabbath. However, the sacred hours as designated in Scripture, do not actually begin until the dawning of light on the morning of the Sabbath.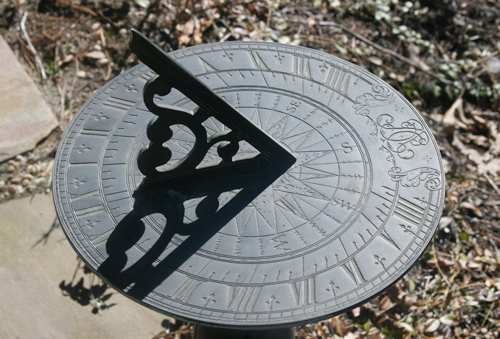 By Ad Meskens (Own work) [Attribution, CC BY-SA 3.0 (http://creativecommons.org/licenses/by-sa/3.0)
or GFDL (http://www.gnu.org/copyleft/fdl.html)], via Wikimedia Commons
The evidence from Scripture establishing the day begins at dawn and lasts for the duration of the daylight hours only is overwhelming. There is no excuse whatsoever to continue to cling to the modern Jewish tradition of a sunset-to-sunset Sabbath. Join with believers all over the world in worshiping the Creator on His holy Sabbath, during the sacred hours of the day.
---
1 Ellen G. White, Daughters of God, p. 272.
2 E. G. White, Selected Messages, Vol. 1, p. 37.
3 The Review & Herald, July 18, 1907.
4 The Review & Herald, February 25, 1868, p. 168, emphasis supplied.
6 For more information, click here and scroll down to the article entitled "Time To Commence The Sabbath."
7 Letter 10, June 9, 1895.
8 E. G. White, Spiritual Gifts, Vol. 4, p. 3, emphasis supplied.
9 E. G. White, Historical Sketches, p. 197, emphasis supplied.