The Way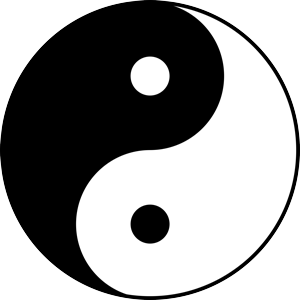 Taoists seek to live in peaceful harmony with the people and the natural world surrounding them. They do this by working to bring themselves in line with the Way (Tao). As sincere as Taoists are, they hold a number of errors.
Following is a partial list of the errors that prevent Taoists from finding the true peace and harmony they desire:
Taoists deny the existence of a Creator deity. This deprives them of the joy of a personal relationship with their Maker. "And this is eternal life, that they may know You, the only true Deity, and Yahushua the Anointed whom You have sent." (John 17:3)
Taoists revere the Eight Immortals and seek to emulate them. The danger of such a practice is that these Immortals are simply "perfected persons" (chen jen). It is a principle of life that by beholding we become changed. If the entity we are trying to be like is simply another human being, we will fall far short of the perfection that is the Creator's plan for His children.

The Creator, having made the human mind, understands how it functions. He has warned against such adulation of other people, stating:

But you, do not be called 'Rabbi'; for One is your Teacher, the Anointed One, and you are all brethren. Do not call anyone on earth your father; for One is your Father, He who is in heaven. And do not be called teachers; for One is your Teacher, the Anointed One. But he who is greatest among you shall be your servant. And whoever exalts himself will be humbled, and he who humbles himself will be exalted. (Matthew 23:8-12)
Not believing in a personal Creator, Taoists also lack knowledge of His only begotten Son, Yahushua. This is especially tragic because it is only through a relationship with the Son that Taoists can bring their lives into harmony with the Way (Tao): "I am the Way, the Truth, and the Life. No one comes to the Father except through Me." (John 14:6) [Note: The Bible makes plain that Yahushua, while born of a virgin, is a human being - not a diety.]

Earlier believers in Yahushua were referred to as "followers of The Way." (See Acts 9:1-2; 19:8-10; and 22:4.) If Taoists would accept He that is the only true Way, they would find the answers to all of life's questions and their deepest longings.
Taoism is a philosophy and a religion that is based on salvation (moral improvement, immortality) by works. Taoists have a variety of methods for seeking longevity and immortality. These range from regulating their breathing, to diet and exercises, behaving in a moral way and harnessing sexual energy. All such efforts, however are doomed to failure for two reasons:
Immortality is a gift. Good works cannot earn it.
Humans have a fallen nature. Therefore, it is impossible by their own efforts to attain moral advancement, longevity or immortality.
The Tao-Te Ching hints at the existence of the Creator, stating that the Tao is "something formlessly fashioned, that existed before Heaven and Earth . . . Its name we do not know; Tao is the byname we give it. Were I forced to say to what class of things it belongs I should call it Immense."
The Creator invites Taoists to join with Him in a personal relationship and learn of Him who is the
only
Way,
the true way
to peace and harmony.