The universe waited with bated breath. It was a catastrophe none had ever imagined. The potential for loss was limitless. Never before had a crisis of this magnitude existed. What would Yahuwah do? What could Yahuwah do?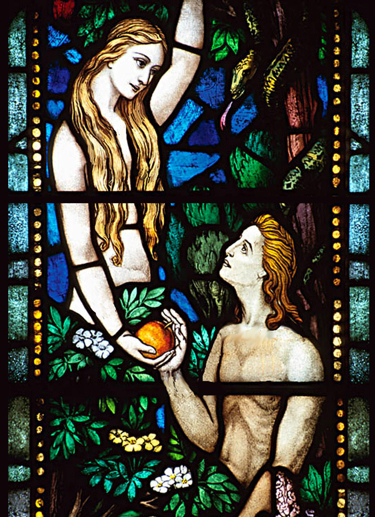 When Satan led Adam and Eve into sin, it was no spontaneous act. It was a carefully crafted, well-plotted attack against the very foundation of the divine government. At stake was the divine law, on which the happiness of all created beings rest. The divine law is a transcript of the divine character. Sin called into question the very character of Yahuwah which has ever been LOVE: "Love is of Yah; and every one that loveth is born of Yah, . . . for Yah is love." (See 1 John 4:7-8.)
Satan believed he had trapped Yahuwah into an impossible situation. The divine law decreed death as the punishment for all transgression. If Adam and Eve sinned and then ate of the fruit of the Tree of Life, Satan would win by having immortal sinners, proving Yahuwah a liar. On the other hand, if Yahuwah punished the guilty pair with death, Satan could then portray Him as vengeful and unforgiving. But, if Yahuwah forgave the pair without punishment, Satan could still claim Yahuwah was a liar – for changing His law to forgive the sinner.
In this time of grave peril, Yahuwah displayed His wisdom and surprised Satan with a previously unknown attribute of the divine character. Yahuwah extended grace to Adam and Eve. This took Satan by surprise. He did not understand grace.
Grace is "the free unmerited [undeserved] love and favor of God . . . ." (Noah Webster, American Dictionary of the English Language, 1828) No human had ever sinned so no one had ever needed grace before. It was an unknown quality.
When confronted with the terrible emergency of sin, Yahuwah extended unmerited, undeserved forgiveness to the fallen human race while at the same time He did not change the perfect, divine law. He pledged the life of His Son to die in place of guilty man. "For the wages of sin is death, but the gift of Yahuwah is eternal life in the Anointed Yahushua, our Master." (Romans 6:23, Restored Names Scripture)
When explaining this wonderful, but still legal, transaction to Nicodemus, the Saviour explained: "For Yahuwah so loved the world that He gave His only begotten Son, that whoever believes in Him should not perish but have everlasting life. For Yahuwah did not send His Son into the world to condemn the world, but that the world through Him might be saved." (See John 3:16-17.)
By sacrificing the life of His Son, Yahuwah could "declare . . . His righteousness, that He might be just, and the justifier of him which believeth in Yahushua." (See Romans 3:26.) The law, which could not be changed because it "is holy, and the commandment holy, and just, and good" (Romans 7:12), would stand but sinners were given a second chance to choose obedience and life, or rebellion and death. They were allowed a second chance to choose because the requirement of the law was met in the death of Yahushua.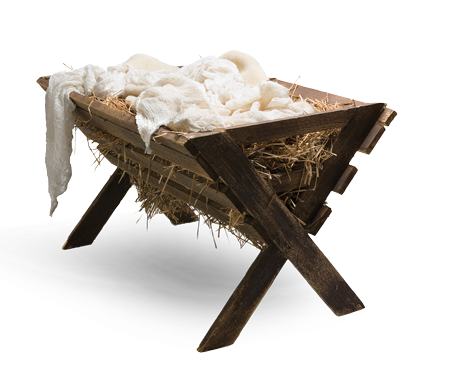 Paul grasped the far reaching significance of this divine act of grace when he wrote:
In Him we have redemption through His blood, the forgiveness of sins, according to the riches of His grace which He made to abound toward us in all wisdom and prudence, having made known to us the mystery of His will, according to His good pleasure which He purposed in Himself, that in the dispensation of the fullness of the times He might gather together in one all things in Christ, both which are in heaven and which are on earth – in Him. (Ephesians 1:7-10, NKJV)
Certainly all would agree that Yahuwah was loving when He forgave sinners, that He was kind when He forgave sinners. But Paul is saying He was wise and prudent! It almost sounds presumptuous to say that Yahuwah was wise and prudent when He chose to forgive.
Prudence implies caution in deliberating and consulting on the most suitable means to accomplish valuable purposes, and the exercise of sagacity [wisdom] in discerning and selecting them. Prudence differs from wisdom in this, that prudence implies more caution and reserve than wisdom, or is exercised more in foreseeing and avoiding evil, than in devising and executing that which is good. (Noah Webster, American Dictionary of the English Language, 1828)
Paul could say Yahuwah was wise and prudent because he grasped that the plan of salvation established the divine law forever as holy and unchanging, while still redeeming and salvaging the lost race. This intricate but all-encompassing plan called for the Saviour of Mankind to be both Redeemer and Older Brother to every son and daughter of Adam. "For whom he did foreknow, he also did predestinate to be conformed to the image of his Son, that he might be the firstborn among many brethren." (Romans 8:29, KJV)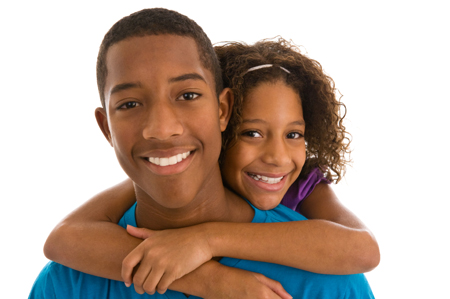 Yahushua is the Redeemer by virtue of the fact that it was His death that allowed Yahuwah to be just and yet still justify sinners. These truths are preached wherever Christianity is heard. What is less understood is that the Captain of our Salvation is also our Older Brother.
As our Older Brother, Yahushua provided for us an example of how to live a sinless life. This is a powerful truth which Satan has tried to hide by a variety of lies. One of the most wide-spread of these lies is the belief that Yahushua took upon Himself the nature of Adam before the fall. This is a problem because the nature of Adam before the fall was different than his nature after he sinned. If Yahushua took on the nature of Adam before the fall, then He cannot truly be our Older Brother and our example because He would have an advantage over us. This would support Satan's original charges of Yahuwah being unloving and unfair.
Yahushua had our nature. He experienced everything any child of Adam can suffer. Paul urged this fact as the main reason to have faith in Him as our Saviour!
Seeing then that we have a great High Priest who has passed through the heavens, Yahushua the Son of Yahuwah, let us hold fast our confession. For we do not have a High Priest who cannot sympathize with our weaknesses, but was in all points tempted as we are, yet without sin. Let us therefore come boldly to the throne of grace, that we may obtain mercy and find grace to help in time of need. (See Hebrews 4:14-16.)
If the Saviour did not have the same nature we all share, then He could not have been our example. Furthermore, the entire plan of salvation would have been destroyed had Yahushua taken the nature of Adam before the fall because no being has ever been subject to death while possessing an unfallen nature.
The fact that Yahushua was tempted "in all points like as we are, yet without sin" gives everyone encouragement that we may also overcome in the same manner in which the Saviour did. The secret to Yahushua's consistent triumph in the battle over sin and Satan was found in His equally consistent reliance upon His Father's strength. He clearly stated: "I can of mine own self do nothing." (John 5:30, KJV) By trusting all to His Heavenly Father, Yahushua was given the strength to live a sinless life and overcame just as all may overcome. He exercised no power that it is not our privilege to exercise as well by faith in Him. If, in any way, Yahushua had a greater advantage over those He came to save, then Satan's charges of Yahuwah being unfair would be proven true.
Scripture clearly presents that Yahuwah is both merciful and just.
Thus says Yahuwah:
"Let not the wise man glory in his wisdom,
Let not the mighty man glory in his might,
Nor let the rich man glory in his riches;
But let him who glories glory in this,
That he understands and knows Me,
That I am Yahuwah, exercising lovingkindness, judgment, and righteousness in the earth.
For in these I delight," says Yahuwah. (See Jeremiah 9:23, 24.)
It would not be just to hold humanity to a higher standard than was required of Yahuwah's own Son. Neither would it be merciful to punish transgressors for failing to achieve that high standard unless victory was freely offered to all. The plan of redemption silences all of Satan's charges against the divine government. The cross brought Justice and Mercy together in a bond never to be broken. "Surely his salvation is nigh them that fear him . . . Mercy and truth are met together; righteousness and peace have kissed each other." (Psalm 85:9 & 10, KJV)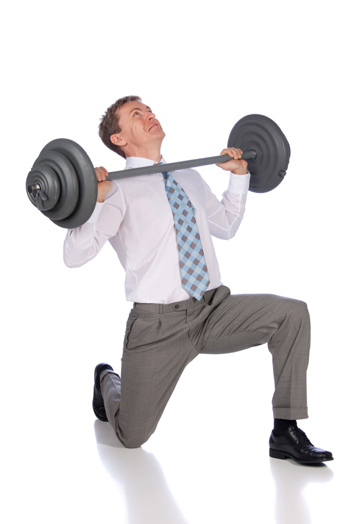 Many Christians today believe that they will sin and go on sinning until the Second Coming. This is a lie of the devil. The very last book of the Bible contains a solemn warning all should heed: "Behold, I come quickly; and my reward is with me, to give every man according as his work shall be." (Revelation 22:12, KJV) There will be no second chances given at the Second Coming. When He comes, Yahushua brings His reward with Him. Now is the time to get your life in order. Now, while mercy still lingers, is the time to surrender to Yahuwah and accept His help in overcoming all known sin. His loving invitation is still extended: "Let him take hold of My strength, that he may make peace with Me; and he shall make peace with Me." (Isaiah 27:5, NKJV)
Yahuwah is fully aware of every single thing about you: your hopes, your dreams, your struggles, your weaknesses, your secret sins no one else knows about – and He loves you anyway. "There is no creature hidden from His sight, but all things are naked and open to the eyes of Him to whom we must give account." (Hebrews 4:13, NKJV)
Yahuwah is love; Yahuwah is just. As a just and merciful Heavenly Father, He does not expect the impossible of His earth-bound children. He knows that you have no strength in yourself to overcome inherited and cultivated tendencies to evil. This is where many fail. When they first became Christians, they accepted by faith, Yahuwah's forgiveness for sins in the past. But they fail of consistent victory in daily living when they start living as though victory were suddenly dependent upon them. It does not. Failure is the lot of all who rely on their own strength of will to overcome sin.
The secret of how to overcome sin is revealed in Philippians 4:13: "I can do all things through Yahushua who strengthens me." By living a perfect life while bearing the nature of Adam after the fall, Yahushua condemned sin in the flesh, thus ensuring victory for all who, by faith, claim His victory on their own behalf.
For it was fitting for Him, for whom are all things and by whom are all things, in bringing many sons to glory, to make the captain of their salvation perfect through sufferings. For both He who sanctifies and those who are being sanctified are all of one, for which reason He is not ashamed to call them brethren, . . .
Inasmuch then as the children have partaken of flesh and blood, He Himself likewise shared in the same, that through death He might destroy him who had the power of death, that is, the devil, and release those who through fear of death were all their lifetime subject to bondage. . . . Therefore, in all things He had to be made like His brethren, that He might be a merciful and faithful High Priest in things pertaining to [Eloah], to make propitiation for the sins of the people. For in that He Himself has suffered, being tempted, He is able to aid those who are tempted. (Hebrews 2:10, 11, 14-18, NKJV)
Full and abundant help has been provided all who will trust everything to their Creator and Redeemer. Jeremiah contains a beautiful promise for all who will, by faith, claim Yahushua's victory over sin: "But this is the covenant that I will make with the house of Israel after those days, says Yahuwah: I will put My law in their minds, and write it on their hearts; and I will be their Elohim, and they shall be My people." (See Jeremiah 31:33.)
Take Yahuwah at His word; choose, today, to accept the salvation He has made available to you. "If you can believe, all things are possible to him who believes." (Mark 9:23, NKJV)