JOIN TODAY!
Meet new people from all over the world, make friends, change your status, upload photos, earn points, & so much more! Chat, post comments or questions on our forum, or send private emails to your friends! There is so much to do and Learn here at World's Last Chance! Join our growing Christian Community Today and receive your Free Gift!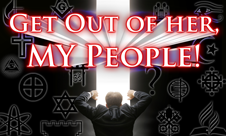 Store Categories


For our members who are serious about preparing for Yahushua's second coming, and who desire to have the required character for life in heaven, we have chosen for your consideration a most invaluable collection of spiritual resources. You will find in these books and CDs spiritual gems that are second to none. Please take your time in reviewing these choice resources, and read the summary for each resource, which will help you in choosing.
More importantly, you do not need any money to pay for any of the listed items. You will soon discover that you can really build up your Points Account fast enough to be able to purchase most any item in this precious selection as soon as you complete a minimum of 7 eCourses.
The system used here is the typical shopping cart system which you encounter on any online purchase. The one difference is that your points are the currency for buying. For more details, kindly refer to "How To Earn WLC Points".
May Yahuwah guide you in choosing that which will uplift you, build you, and fit you for the difficult times that await His faithful children between now and the imminent end.