Mulengalenga woonse wakafundilila akuleka kuyoya. Eeyo yakali ntenda mpati iitaambiki yatakali kuyeeyelwa nokuba kasyoonto pe. Kwakalibonya aanga inga kwaba kusweekelwa kupati ncobeni. Kunyina pe nikwakali ntenda iikonzya kuletelezya cintu cipati boobu. Ninzi Yahuwah ncaakali kunga wacita? Ninzi Yahuwah ncaakeelede kucita?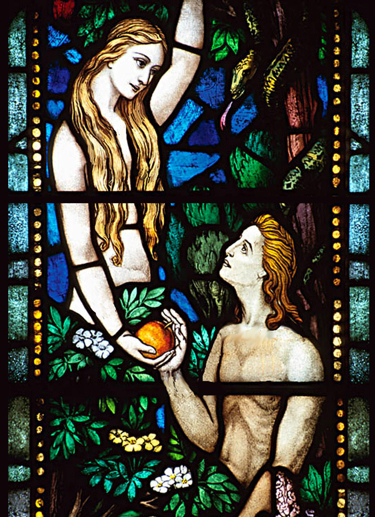 Eelyo Saatani naakasolweda ba Adamu a Eva kuti banjile mucinyonyoonyo, tiikwakali kucita caali ooko pe. Bwakali bugwebenga mbwaakapelengusya ncobeni mubumpelenge bwakwe kutegwa mfulumende yabulemu bwa Kujulu icegwe mukooze yaalilwe kulipasununa. Cintu cini ncaakapingilide kulwana Saatani, wakali mulawo wabulemu, aawo kukkomana kwa zilengwe zyoonse mpukwakayimvwi. Mulawo wabulemu ncecimbonimboni ca ciimo ca bulemu. Cinyonyoono cakaletelezya kudonaika ciimo cokwa Yahuwah eeco lyoonse cakali ciimo ca LUYANDO: "Luyando luzyila kuli Yahuwah; alimwi kufumbwa uujisi luyando wakazyalwa kuzwa kuli Yahuwah, . . . nkaambo Yahuwah ngo luyando." (Bala muli Johane 4:7-8.)
Saatani wakasyomede kuti lino naakacita mangwemba aali boobo, Yahuwah wanjomba mukooze nkatakonzyi kulipasununa. Mulawo wabulemu wakali kwaamba ncobeni kuti lufu ncecipego ca kusotoka mulawo. Kuti ba Adamu a Eva eelyo nibakacita cinyonyoono mpoonya nibakalya mucelo wa Musamu wa Buumi, Saatani naakawina nkaambo naakalijanina babisyi batakonzyi kufwa, mpoonya aawo akutondezya kuti Yahuwah ulabeja. Kujanza limwi, kuti Yahuwah naakabapa cisubulo cakufwa lufu, Saatani naakamutamikizya kuti ngu Leza uuyandizya kujokezya naacitilwa cibi alimwi talekeleli zinyonyoono. Pele, kuti Yahuwah naakabalekelela kakwiina kubapa cisubulo, alimwi Saatani naakataminina kuti Yahuwah wakali mubeji – nkaambo wakacinca mulawo Wakwe kutegwa alekelele mubisyi.
Muntenda iilema yamusyobo ooyu, Yahuwah wakalitondezya busongo Bwakwe mbwaakajisi oobo bwakagambya Saatani nkaambo taakazyi kusikila ciindi eeco kuti ciimo ca bulemu inga kacili boobu. Yahuwah wakeengelela ba Adamu a Eva. Eeci cintu cakamukopa akumuzilula maanu Saatani. Walo taakamvwisyide bwini mbolubede lweengelelo lwa bulemu.
Luzyalo "nkweengelela akufwida luse aluyando lwakupegwa buyo [kuli yooyo uuteeleli kutambula luzyalo oolo] luzwa kuli Leza . . . ." (Noah Webster, American Dictionary of the English Language, 1828) Kunyina muntu wakacitide cinyonyoono kusikila aciindi eeco, aboobo kunyina wakeelede kufwidwa luzyalo kusikila ciindi eeco. Aboobo luzyalo lwakali cintu catakazyibidwe kusikila ciindi eeco pe.
Lino Yahuwah naakalangene a ntenda yakavwumbu yakaboola kwiinda mucinyonyoono, Yahuwah wakatambika mukowa wabantu luzyalo ndubatakeelede kupegwa, akubalekelela, pele aciindi aawo Walo wakakonkezya kusungula buumi bwa Mwanaakwe kuti afwe mucibaka ca muntu uulaa milandu. "Nkaambo bulumbu bwa cinyonyoono ndufu, pele cipego ca Yahuwah mbuumi butamani kwiinda muli Yahushua Messiah Simalelo wesu." (BaLoma 6:23, Mangwalo Aakalembululwa Mazina)
Mukupandulula mulimo wabulemu ooyu kuli Nicodemasi, Mufutuli wakapandulula kuti: "Nkaambo mboobuya Yahuwah mbwaakiiyandisya nyika cakuti wakiipa Mwanaakwe Simuzyalwaalikke, kutegwa kufumbwa uusyoma muli Nguwe atafwidilili pele abaa buumi butamani. Nkaambo Yahuwah taakatumina Mwanaakwe munyika kuzyoosinganya nyika pe, pele kutegwa nyika kwiinda muli Nguwe ikavwunwe." (Bala muli Johane 3:16-17.)
Kwiinda mukusungula buumi bwa Mwanaakwe, Yahuwah wakakonzya "kutondezya . . . bululami Bwakwe, kutegwa abe mululami, uululamika yooyo uusyoma muli Yahushua." (Bala Baloma 3:26.) Mulawo, ooyo watakali kukonzya kucincwa nkaambo "ulisetekene, alimwi mulawo, ulaabulemu, alimwi mubotu" (Baloma 7:12), wakaciliko pele babisyi bakapegwa ciindi cabili kuti basale kuteelela akubaa buumi, nokuba kuzanga alufu. Bakazumizyigwa ciindi cabili cakusala kutegwa eeco ciyandika mumulawo cizuzikwe kwiinda mulufu lwa Messiah.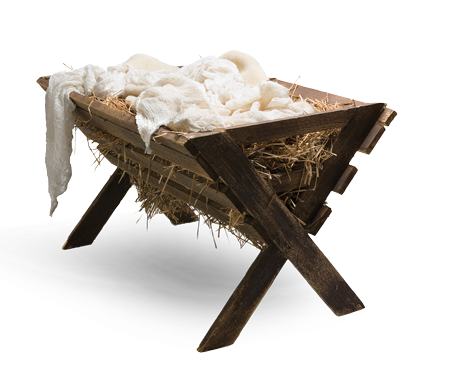 Paulu wakalimvwisyide bwini ncolwiiminina oolu luzyalo walo naakalemba kuti:
"Muli Nguwe wakatunununa nkaambo kabulowa bwa Mwanaakwe, alimwi wakalekelela zibi zyesu, muluse lwakwe lunji 8ndwaakatutondezya. Muluzibo abusongo bwakwe Walo wakatuyubunwida makanze aakwe aakasisidwe ngaakakanzide kucita muli Messiah. Eeco ncaakayanda kuti acite muciindi ceelede ncakuti aswaanganye muli Kilisito zintu zyoonse zyakujulu azyaansi." (BaEfeso 1:7-10, NKJV)
Masimpe kuti boonse balakonzya kuzumina kuti Yahuwah wakalaa luyando eelyo naakeengelela babisyi, akuti wakalaa luse naakabalekelela zinyonyoono. Pele Paulu ncaamba ncakuti, wakalaa busongo abunkutwe! Cimvwikaanga nkusendekezya buyo kwaamba kuti Yahuwah wakalaa busongo abunkutwe eelyo naakasala kulekelela zinyonyoono.
Bunkutwe caambilizya kubambilila akubikkila maanu kabotu-kabotu akutobelanya zintu zyoonse mumundando kutegwa mulimo ucitigwe, kubelesya busongo bwakulangisya akusalaula. Bunkutwe buliimpene kuzwa kubusongo nkaambo, bunkutwe bujatikizya kubambilila kabotu-kabotu kwiinda busongo, nokuba kuti bunkutwe bulabelesyegwa kanjaanji mukubona cibi amukuleya cibi, akujana nzila mbotu yakucibambulula. (Noah Webster, American Dictionary of the English Language, 1828)
Paulu wakakonzya kwaamba kuti Yahuwah wakali musongo amunkutwe nkaambo wakamvwisyisya nzila ya lufutuko eeyo yakatondezya kuti mulawo wabulemu ulisetekene alimwi tuukacinci lyoonse kukabe kutamani, kumwi kuunununa akubambulula mukowa wabantu bakasweekede. Eeyi nzila iijatikizya zinjaanji yakali kuyandika kubaa Mufutuli wa Bantu kuti abe Munununi Mweeninyina Mupati wa bana bokwa Adamu. "Nkaambo ooyo ngwaakazyi kale wakamusala kuti ayendelane aciimo ca Mwanaakwe kutegwa abe mutaanzi kuzyalwa akataa bana bokwabo." (Baloma 8:29, KJV)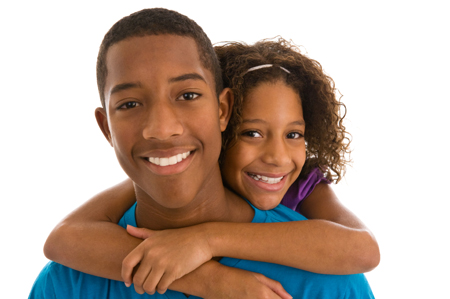 Yahushua ngo Munununi nkaambo kakuti lufu Lwakwe lwakazumizya Yahuwah kuba mululami mpoonya akululamika babisyi. Ootu tusimpe tweelede kukambaukwa lyoonse kufumbwa kukkede basyomi. Cintu citamvwugwi kapati ncakuti ooyo Mweendelezi wa Lufutuko lwesu ngweenya ngo Mwanookwesu Mupati.
Lino mbwali Mupati wesu, Yahushua wakatupa mukonzyanyo wakukkala buumi butakwe cinyonyoono. Aaka nkasimpe kapati Saatani nkaakasola kuvwunikila kunsaa kubeja kunjaanji. Kumwi kubeja kulaa mpuwo nkwakuti Yahushua wakalisamika ciimo ca Adamu kataninga wida mucibi. Ipenzi liliko mukaambo aaka ndyakuti, ciimo ca Adamu kataninga njila mucibi, cakaliimpene aciimo ncaakajisi naakawa mucibi. Kuti Yahushua naakalisamika ciimo cokwa Adamu kataninga wida mucibi, nkokuti inga taaba Mupati wesu ncobeni akuba mukonzyanyo wesu nkaambo inga kalaa nzila ngubauba kwiinda ndiswe. Eeci inga cagwasyilila Saatani mukutamauka kutaanzi nkwaakatamikizya Yahuwah kuti takwe luyando alimwi ulaa lusalaula.
Yahushua wakali muntu mbuli ndiswe. Kufumbwa cipenzya muntu awalo cakamupenzya. Paulu wakazumanana mumakani aaya kuti nkakaambo keni kakubedaa lusyomo muli Nguwe kuti Mufutuli wesu!
"Lino atujatisye lusyomo ndotuzumina. Nkaambo tulijisi Mupaizi Mupati kwiindilila, walo wakainka akuyoosika kujulu kwini-kwini. Ooyo ngu Yahushua, Mwanaa Yahuwah. Tatujisi Mupaizi Mupati uutakonzyi kutufwida lubomba mubuteteete bwesu. Mupaizi wesu wakasunkwa munzila zyoonse, mbubuli mbotusunkwa swebo. Pele taakwe naakabisya pe. Lino atube aacamba swebo, tuswene kucuuno caluse. Ooko tuyootambula lweengelelo akujana luse lwakutugwasya ciindi notubulide." (Bala BaHebulayo 4:14-16.)
Ikuti Mufutuli naatakalaa ciimo ncotujisi aswebo, nkokuti tali mukonzyanyo wesu uutweelede. Kuyungizya waawo, yoonse nzila ya lufutuko niyaanyonyooka kuti Yahushua naakasamikwa ciimo ca Adamu katana wida mucibi nkaambo kunyina muntu wakafwa kumwi kalaa ciimo cabulemu citakwe cinyonyoono.
Masimpe kuti Yahushua wakatempaulwa "muzintu zyoonse mbweenya mbuli ndiswe, kakwiina kucita cinyonyoono"; eeco ceelede kutukulwaizya toonse kuti tulakonzya kuzwidilila akuzunda mbweenya mbwaakacita Mufutuli. Maseseke ookwa Yahushua aakukoma nkondo yacibi a Saatani lyoonse akali mu kuyaamina munguzu zya Taata. Walo wakasalazya kwaamba kuti: "Ime muli Lwangu ndemwini kunyina ncenga ndacita." (Johane 5:30, KJV) Kwiinda mukusungula zyoonse kuli Taata wakujulu, Yahushua wakapegwa nguzu zya kupona kataciti cinyonyoono akuzunda mukutempaulwa mbuli mbobakonzya kucita boonse. Kuti nokuba aasyoonto buyo munzila imwi Yahushua naakalaa ciimo cibotu kwiinda ncotujisi, mpoonya Saatani naakatamikizya Yahwah kuti teengeleli akulibonyaanga waamba masimpe.
Mangwalo alisalazyide kuti Yahuwah ulaa luse alimwi uliluleme.
Mboobu mbwaamba Yahuwah:
"Muntu musongo atanoolisumpuli nkaambo kabusongo bwakwe,
Muntu uulaa nguzu atanoolidundi mu nguzu zyakwe,
Muntu uuvwubide atanooliyandi nkaambo kabuvwubi bwakwe;
Pele ooyo uulikankaizya alikankaizye muli ceeci,
Kuti ulanditeelela akundizyiba Ime,
Kuti ndime Yahuwah, uulaa luyando aluse, uubeteka, alimwi uulaa bululami munyika.
Nkaambo muli zyeezyi Ime ndikkomene," mbwaamba Yahuwah. (Bala Jelemiya 9:23, 24.)
Inga tiicaba cintu ciluleme kulangila bantu kuti bainde kululama kwiinda mbwaakeelede kululama mwanaakwe Yahuwah. Alimwi inga tiilwaba luzyalo kusubula babisyi nkaambo kakwaalilwa kusika aciga cabululami pele buyo kuti boonse bapegwa lufutuko kakwiina muulo. Inzila ya lufutuko njiiwumuzya Saatani kutamikizya mfulumende ya Kujulu. Ciciingano cakaleta Bululami a Luzyalo antoomwe mucintu comwe citakonzyi kumwaigwa. "Ncobeni lufutuko lwakwe luli munsaa baabo bamuyoowa . . . Luzyalo a kasimpe zyiliswaangene antoomwe; bululami aluumuno zyakamyontana." (Intembauzyo 85:9 & 10, KJV)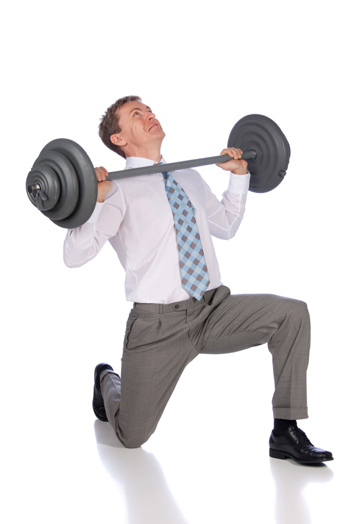 BanaKristu banji sunu basyoma kuti banoocita cinyonyoono kusikila a Kuboola Kwabili. Ooku nkweenwa aa dyabooli. Ibbuku licaalizya mu Bbaibbele lilaa kucenjezya kupati ooko boonse nkobeelede kuteelela: "Amulange, Ime ndafwamba kuboola, alimwi njooletelezya bulumbu bwangu, bwakupa muntu omwe-omwe kweendelanya amulimo ngwaakacita mbuubede." (Ciyubunuzyo 22:12, KJV) Takukabi ciindi cabili kuzwa aciindi ca Kuboola Kwabili pe. Eelyo Walo aakuboola, uyooletelezya bulumbu Bwakwe Anguwe. Ecino nceciindi cakululamika buumi bwako. Lino, luzyalo nolicipedwe, nceciindi cakulyaaba kuli Yahuwah akutambike lugwasyo Lwakwe kuti uzunde kufumbwa cibi ncotingaana limwi. Lwiito Lwakwe lwa luyando lucitambikidwe: "Kwataba boobo aboole kuli Ndime azyookwabililwe. Inzya aboole tuyanzane." (Izaya 27:5, NKJV)
Yahuwah ulizyi kale kufumbwa makani aajatikizya nduwe: ulizyi bulangizi bwako, maloto aako, masunko aako, zintu zikwaalila kucita, zinyonyoono zyako zyamaseseke zyitazyibidwe amuntu waansi – pele Walo ulakuyanda nokuba boobo. "Kunyina cilengwe cisisidwe kuzwa kubusyu Bwakwe, pele zyoonse zintu zilaa mantanda alimwi zilaantangalala mumeso aYooyo ngotuyoolungulwida zyoonse." (BaHebulayo 4:13, NKJV)
Yahuwah nduyando; Yahuwah mbwali Taata wakujulu uululeme alimwi ulaa luzyalo, talangili cintu ncobatakonzyi kucita bana Bakwe baanyika. Walo ulizyi kuti yebo tokwe nguzu muli lwako zyakuzunda cibi ncookakona ncoyandisya kucita. Mpampawo aawa banji mpobaalilwa. Eelyo nobataanguna kuba Banakristu, balatambulwa kwiinda mu kusyoma kuti, Yahuwah wabalekelela zinyonyoono zyakaindi. Pele balaalilwa kupona kuya kumbele kabazunda abuzuba eelyo nobatalika kukkala aanga kuzunda cibi kuyeeme munguzu zyabo beni. Teesyi mbwaabede makani oobo pe. Kwaalilwa kuzunda cibi kuboolela mukuyaamina munguzu zyako kuti uzunde cinyonyoono.
Maseseke aakuzunda cinyonyoono aliyubunudwe muli Bafilipo 4:13: "Ime ndakonzya kucita zintu zyoonse kwiinda muli Yahushua ooyo uundipa nguzu." Kwiinda mukukkala buumi bulondo kumwi kajisi ciimo ca Adamu naakawide mucibi, Yahushua wakasinganya cinyonyoono mumubili wabuntu, aboobo akusyomya lufutuko kuli boonse, aabo kwiinda mukusyoma, balikankaizya mu kuzunda Kwakwe mucibaka cabo.
Nkaambo cakali cintu ceelela Nguwe, Walo wakalenga akukwabilila zintu zyoonse, kuti abikke Yahushua kuti alete bana bakwe banji kuzooba aanguwe mubulemu. Wakacita oobo kutondezya kuti ngo Musololi uulondokede nkaambo kakupenga kwakwe. Ooyo uusalazya bantu kuzwa ku zinyonyoono, abaabo basalazigwa kuzinyonyoono, bajisi Wisi omwe boonse. Nkakaambo aako ncatausi nsoni kubaita kuti bana bokwesu.
Lino mbokuli kuti bana aabo mbantu banyama abulowa, Walo lwakwe wakaba muntu mbuli mbabo. Wakacita oobo kuti kwiindila mulufu Lwakwe akamunyonyoone ooyo uujisi nguzu zyalufu, uuli ngu Saatani. Aboobo wakabaangununa aabo boonse bakali bazike mubuumi bwabo nkaambo kakuyoowa lufu. . . . Eeci caamba kuti wakaba mbuli babunyina munzila zyoonse, mukuti abe Mupaizi Mupati uusyomeka silweengelelo mukumanina Leza milimo kutegwa zinyonyoono zyabantu zilekelelwe. Aboobo lino ulakonzya kugwasya aabo basunkwa, nkaambo Walo lwakwe wakasunkwa akupenga." (BaHebulayo 2:10, 11, 14-18, NKJV)
Lugwasyo lukkwene lulipedwe kale kuli baabo basyomya zyoonse ku Mulengi a Munununi Wabo. Jelemiya ujisi cisyomyo cibotu kuli boonse aabo, kwiinda mulusyomo lwabo, bataminina kuzunda cinyonyoono kwa Yahushua: "Lino nceeci cizuminano ncetipange abantu ba Isilayeli, mazuba aaza, mbwaamba Mwami Yahuwah: Ime njoobikka mulawo Wangu mumizeezo yabo. Njoowulemba mumyoyo yabo, njooba Leza wabo, abalo bayooba bantu bangu." (Bala Jelemiya 31:33.)
Kosyoma Jwi Yahuwah ndyakwaambila; kosala kutambula lufutuko buno buzuba, oolo Walo ndwakwaabila. "Ikuti yebo kokonzya kusyoma, zintu zyoonse zilakonzya kucitika kuli yooyo uusyoma." (Maako 9:23, NKJV)