Imbungano yaba Jesuit njiyakeeta lweeno lupati lwabucenjezu lwiinda kukomena mumusela wanyika yoonse. Nzila yambwaaswaangene akutobelana mazuba aayo nozicitika zintu, makanze amagolelo aabo, ncecintu cibaswaanganya mulweeno lwanyika yoonse lwakucenga bantu kuti, nyika ili mbuli bbola nokuba mbumbulu, kuleka kuti ilipapalele. Kuti muntu wavwuntauzya cakutontomana mu Mangwalo, kuvwukkula zintu zili kunsaa nyika zyansiku nobasya migonti, alimwi azilembedwe zyamisela, eeco ncintu cibasinsa mukubeja kwabo ooko kutaaluka kusikila cuulu amyaanda ciloba yamyaka: kubeja ooko nkwakusyoma akuluula kuti Mujibelo nje Nsabata yamu Bbaibbele.
Kumwi kubeja kwadyabooli kulaandeene munzila zyobile:
1. Nyika iili mbuli bbola kiipilamuka mumweenya uutamani, akuti eeco ncecaandaanya muuya wamuntu kuzwa ku Mulengi wakwe, akulesya muntu kulimvwa kuyandwa nakuba kuba munsimunsi lya Mulengi.
2. Ikkalenda lina Gregory alyalo lizumanana kutola kumbele kubeja kuti mvwiki iizinguluka kakwiina kulekezya yakatusikila, kiitalubide kuzwa ku Malengelo. Ooku kubeja ngomusemo wakuti Mujibelo nje Nsabata yamu Bbaibbele alimwi Nsondo, mbobuzuba butaanzi bwamvwiki akubuka kwa Mufutuli kuzwa kubafu. Ooku nkweena, kusisa buzuba bwini muntu nayelede kukomba alimwi ncecintu ciletelezya kubaa Caando ca Munyama.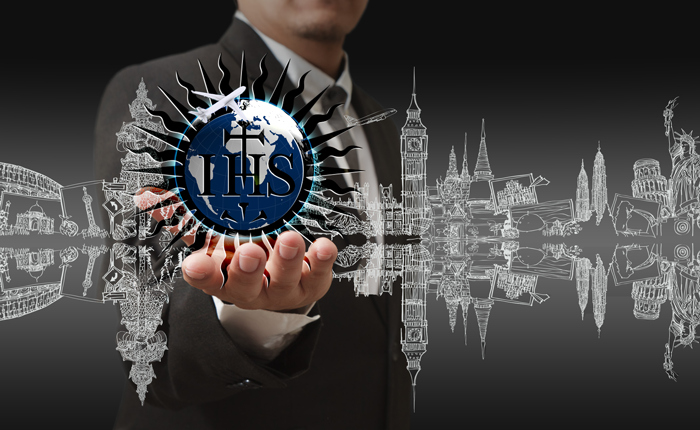 Luzyibo lwakucita zya Bulozi.
Bumpelenge bwa Kupindaula Maseseke.
Aaya mabala aafundusya mpeyo acikanda camuna Kristu. Eelyo nobabandika makanaa malende abulozi, bapetekezya buya. Bapetekezya makanaa luzyibo lukasyidwe. Luzyibo lwa Cibotu aCibi oolo lwakavwululwa kuzwa ku Musamu wa Luzyibo.
Mabala aabelesyegwa kanjaanji mubulozi bwamaseseke ngakuti "mbuli mbocili atala, mbeenya mbocibede aansi." Aaya mabala ayubununa maseseke aasisidwe; kaasisidwe antangalala kumbelaa meso aabantu kutegwa muntu uuli woonse azyibe maseseke aayo.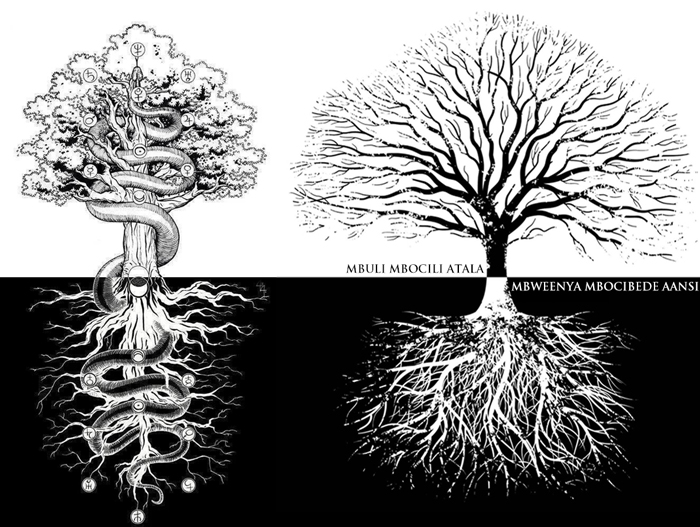 Mabala azifwanikiso, nzyenzila zimwi ziyubununa bweende bwa busofwaazi. Aayo mabala, abikkidwe antangalala nkaambo kakuti ngo Musamu wa Kuzyiba Cibotu aCibi, uciliko alimwi luzyibo lwacibotu acibi luciya kumbele kweena zyuulunzuma zyabana maleya. Kufumbwa ooko Dyabooli nkwaakayambukizya lweeno lwakwe, nkweenya ooko ayalo miyanda ya Musamu wa Luzyibo yakayandila nkukooko akwalo.
Makanze ookwa Saatani lyoonse akali aakusukumina Taata Yahuwah ambali, akumwaatula kuzwa acuuno Cakwe cabulemu. Kwazyuulu zyamyaka, Saatani wakaluujisi kwiilingana akupangilila mumaanu akwe woonse kuti akazwidilile kugozya makanze aakwe aayo. Mangwalo alilembedwe majwi aakulitukumuna kwakwe nkwaakalidunda:
Mbubuti mbookawa kuzwa kujulu, O Lusifa , webo omwana wamafumofumo! Mbubuti mbookagonkwa kusikila ansi, webo ookaubaula masi!
Nkaambo webo wakati mumoyo wako, Ime njootanta kujulu, Ime njoosumpula cuuno cangu atalaa nyenyezi zyokwa Yahuwah: Ime njookkala atalaa mulundu wambungano, mumbalimbali lyakunyika: Ime njootanta ataala makumbi;njooba mbuli Singuzuzyoonse (Izaya 14:12-14)
Cisamu tacikomeni akusyuuka kumitabi kuti kakunyina miyanda iicitabilide, aboobo miyanda ya Musamu wa Luzyibo ilayanda akutunginizya kuya ansi kusikila kumuunda wa Edeni. Eeyo miyanda mipati ncobeni, alimwi miyumu nta kiizuunyene kuzyamya mumuunda oomo. Kuzwa muli njiyo miyanda eeyo, kwakakomena mulimo mupati ncobeni wabusofwaazi, ooyo uucenga nyika yoonse mumakanze ookwa Saatani aakusoleka kuti abatolele maanu bantu kuti baleke kuyandisya kupiluka kuya Kujulu.
Saatani tali wakusobanina aanga mwana uusisikizya kulya kankwa kataninga pegwa cakulya cikkutwa kuti alye kabotukabotu. Mucenjezu cakuti takonzyi kusiya mukondo wabunkumwinkumwi oobo bwalo bunga bwasolweda muntu kuti agame nkokabede kwini kasimpe. Kubeja kwakwe kulivwumbilidwe atala akuyungizya kubeja kumbi: nzila yakwe yoonse kiizwide kupelengusya akweena. Kuunina kulinjilaukene akugwasyilila bubeji bumwi. Eeci ncecipa kuti kweena ooku kulangikaanga takuli kubeja kwini pele kuti masimpe, kufumbwa buyo kuti muntu walangila buyo atala kakwiina kuvwumbula kunsi kuti bone civwumbilidwe.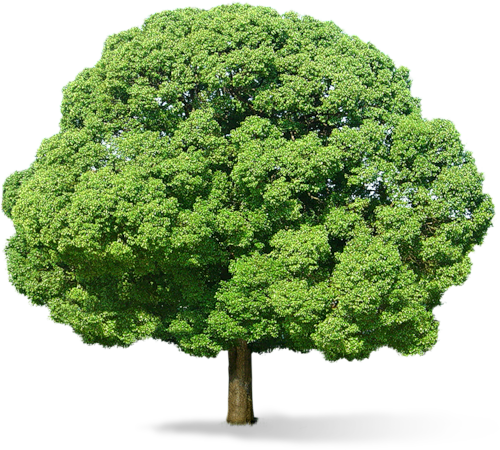 Matuvwu aabekema ncobeni aanyanzabili ncecintu cijatila maanu akukkazyika camba amizeezo yamuntu kulweeno lusisidwe kunzaa matuvwu. Kubeja kuli komwe lyoonse kuyandika kutabililwa akubeja kunjaanji kutegwa kusise kweena kutaanzi.
Kuti muntu ajane kasimpe, ncintu ciyandika kupilukila musyule lyacintu eeco ncabwene cilibonya ameso, kuya kuli ceeco citalibonyi. Musamu wa Luzyibo, ulivwumbilidwe amatuvwu aanyanzabili aayebeka, pele aayo matuvwu aayebeka boobo, ajatila maanu aamuntu uulangilizya kuti atalangauli nokuba kupenuna kunzaa ngawo. Ncintu ciyandika kuvwnuna cisinkilizyo camatuvwu calweeno, akutobelezya tutabi tusyoonto tugama kumitabi mipati , akuyoosikila kumusemo mupati wacisamu, ooyo musemo uusiside akutabilila kubeja kwa Musamu wa Luzyibo.
Ba Jesuiti bacenjezu, aabo bakaanza muzeezo wakuti nyika ibulungene mbuli bbola kwamyaanda yosanwe yamyaka, nokuba kusisa masimpe aakuti Nyika ilipapalele, mbabampelenge balikumbele mukusisa kasimpe kunsaa milwi yatwaambo twa kubeja. Kuzwa nibaatalika kulibonya mbuli mbungano iikubwene, ba Jesuiti bakabamba zikolo ziyiisya kubeja. Mbabaatalisya mulwi wakweena kwabusofwaazi ooko kusikila mazyalane manjaanji.
Mbuli luzyibo mboluyaa kuvwula atalaa nyika, abwalo bumboni buyaa kulimvwisya akulibonya kabukwabilila kasimpe. Bumwi bumboni, bwakayubununa lweeno lwakuti nyika ilibulungene mbuli bbola nanka mbumbulu. Bumwi bumboni, butucenjezya ntenda iili mu Mpindu eezyo zibamba Misamu yakusilisya baciswa muzibbadela, eeyo misamu iibikkidwe tuzunda azintu zikola muli njiyo, amuli zyakulya zyilimwa mazubaano zyakapindaulwa akuvwelanyigwa ambuto zisofweede kuleka mbozyaabede nizyaataanguna kulengwa. Alimwi bumwi bumboni, buvwununa cisinkilizyo eeco cakasinkilide micito yamumudima, eeyo njibaacita aabo bapedwe nguzu zya Saatani kuti beendelezye nyika.
Kuti muntu umwi kaimvwi kulubazu lumwi lwa Musamu wa Luzyibo, kayoyedwe aMuya Uusalala wabulemu kuti abone kunsaa matuvwu aavwumbilide lweeno, inga taazyiba pe ooko kweena kwavwumbulwa amuntu umwi kuti akwalo ncibeela cacisamu nceenya comwe buyo, alimwi ooko kweena kuliswaangene mumakanze ngeenya aakucenga, akutalisyigwa ankamu njeenya yalucengo. Kwamyaanda yosanwe yamyaka, Ba Jesuiti bakali jatene mumaanza ambungano zyabasyaabupampu zyipati. Eeco cipangano cabo, ncipati kwiinda muntu naba ni mbwakonzya kweezyeezya. Ba Jesuiti mbibaagaminina kutalisya muzeezo wakubeja wakuti nyika ilibulungene muciimo cabbola. Nokuba kuti masimpe kuti nyika ilipapalele, kiizingulukidwe amweenya wamulengalenga, kucili kubeja kuciya kumbele kuzwa kunkamu yaba Jesuiti, ooko kugaminide kucenga zyalane lyabantu lyamamanino. Ooku kweena kulisisidwe antangalala. Ncintu cimwi bantu ncobatabikkili maanu kapati, nokuba kubuzyilila kuti nkaambo nzi ncocili boobo. Nokuba boobo, ooku kubeja kuguminizya buumi bwamuntu woonse nkobuyeeme, atusimpe ooto tuvwukkidwe kunsaa kubeja kupati komwe ooku: kubeja kwa Kkalenda lina Gregory.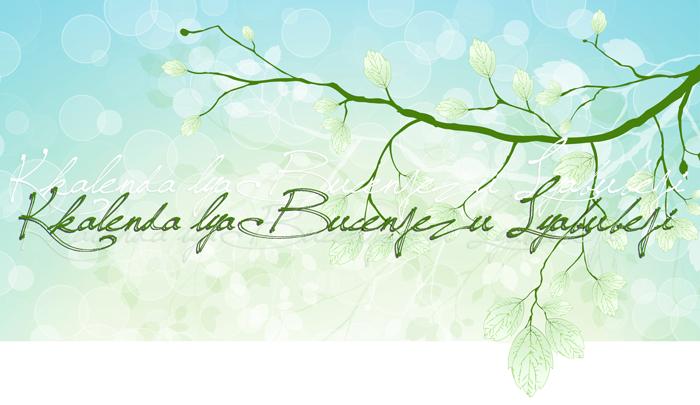 Mbweenya ba Jesuiti abasyaazibwene bazilengwa leza, aBaJesuiti bapaizi mbubakatola busena butaanzi mukupelengusya akudumya mpuwo yamuzeezo wakuti nyika ili muciimo cabbola (amweenya wakujulu), mbombubo mbweenya ba Jesuiti mbubakali kumbele mumuzeezo wakusisa Nsabata yamasimpe ya Sikabumba, akuzyokolola kukomba kuti kutapegwi kuli Taata Yahuwah. Mbungano yaba Jesuiti njiyaagaminina kuleta nsabata ya Mujibelo yalweeno, kiitobelwa akubuka kuzwa kubafu kwakubeja mu "Nsondo".
Sunu nyika iliswaangene mukubelesya kkalenda lina Gregory akubalila ciindi kubelesya kkalenda eelyo. Nokuba boobo, nkaambo kakuti maumi aabantu ayeeme amilimo yabo, makkalenda aazikolo, amazuba aabo aakukomba,mbweenya buyo aalo mbuli maumi aabo aleendelezyegwa aakkalenda lina Gregory.
"Nkondo yini iili mu Isilayeli njakulwanina kkalenda: nkaambo ooyo weendelezya kkalenda, ngo weendelezya aziindi zyamoza ku miya yabantu bazumi boonse."

(https://www.templeinstitute.org/archive/month_adar.htm)

Kusendekezya kuti kkalenda lyaabambilwa balimi abalimi lwabo beni, kutegwa kabazyibide ciindi ceelede kusyangwa mbuto aciindi cakutebula zisyango, ncintu caalekelwa kweendelezya maumi aabantu kwaciindi cilamfu; pele cilaalilwa kujata mulimo nokuba kusyomeka camasimpe mubweende bwazintu mubuumi buno. Balimi kunyina pe nobabulide kkalenda lilembwa atalaa mapepa kuti bazyibe ziindi zyamwaka, tee kayi ayalo mikowa yabasikale yakali kupona nsiku yakali kukonzya kulima akulisanina kwamazyalane manjaanji kakwiina kubelesya kkalenda lisimbidwe lyamusyobo nuuba buti pe.
Kasimpe keni kamisela nkakuti, kumalengelo kkalenda lyakabambilwa kujana ziindi zyeelede kuba mapobwe aakulemekezya baleza. Ikkalenda, mumajwi amwi, ncibelesyo cabupaizi.1
Mbombubo kkalenda mbolicibede oobo acecino ciindi ncotupona swebo. Kamwi kaambyo kansiku kaamba boobu: "Ooyo weendelezya kkalenda, ngoweendelezya nyika." Imbungano yaba Jesuiti, mboyili njiyaabamba kkalenda lina Gregory, nkokuti njeyeelendelezya mazuba aakukomba atalaa nyika eeyi. Baleendelezya akubalila ziindi zyakukomba zyabantu boonse aabo basalide kubelesya kkalenda eeli kuti bajane mazuba aabo aakukomba. Eeci ncintu ciguminizya misyobo yabupaizi yotatwe yabana ba Abulahamu:
Bama Juuda bakomba Mujibelo, mubuzuba bwaciloba mukkalenda lina Gregory lyamazubaano;

Bakatolika, Ba Orthodoxi a Basikutongooka bamwi bakomba mu Nsondo, ategwa ooko nkulemekezya buzuba oobo mbwaakabuka Kristu kuzwa kubafu, kakuli bamwi Basikutongooka bakomba Mujibelo kuti mbobuzuba bwaciloba bwa mvwiki. (tulacilanga aakale eeci);

Ba Mozilemu abalo balaunka kucikombelo cabo kukupaila muli Bwasanu; oobo buzuba, kutaanguna bwakali buzuba bwaciloba bwamvwiki. (Tulacilanga aakale eeci)
Kupaila kwaambwa kuti: "mulimo wakupa bulemu kuli Yooyo Mupati kwiinda zyoonse; nokuba kulemekezya nguwe mumilimo yabupaizi."2Aboobo, kufumbwa ooyo weendelezya kkalenda, ngoweendelezya (nokuba kubaa nguzu zyakucincauzya akupindaula ziindi 3) zyakukomba.
Bakatolika baku Loma balaamba caantangalala kuti ooku kweendelezya ziindi zyakukomba ncecitondezyo cabo naa ncaando canguzu zyabo:
"Insondo . . . nciyanza cakagaminina kulengwa a Cikombelo ca Katolika." American Catholic Quarterly Review, January 1883.

"Insondo . . . ngomulawo wa Cikombelo ca Katolika cilikke . . ." American Sentinel (Catholic), June 1893.

" Nsondo nciyanza ca Bukatolika alimwi kutaminina kwaco kuyeeme buyo atalaa milawo ya Bukatolika . . . Kuzwa kumatalikilo kusikila kumamanino aaMangwalo, kunyina kampango nokaba komwe kazumizya kupindula buzuba bwakukomba mumvwiki yomwe-yomwe kuzwa kubuzuba bucaalizya kuya kubutaanzi bwa mvwiki." Catholic Press, Sydney, Australia, August 1900.
Ooku nkweena kusisidwe antangalala nkaambo kucengelezya kuti Mujibelo nje Nsabata yabuzuba bwaciloba yamu Bbaibbele alimwi Nsondo mbobuzuba bwakubuka kuzwa kubafu kwa Kristu; aaya mazuba aakuunina aakeelekwa mazuba aamasimpe aamu Bbaibbele.
" Inzya we, Cikombelo ca Katolika citaminina kuti kucinca (Nsabata yamu Mujibelo kuya ku Nsondo) wakali mulimo wancico . . . Alimwi ooyo mulimo ncecaando caco cakubaanguzu mubupaizi." (H. F. Thomas, Chancellor of Cardinal Gibbons.)

"Insondo yakabambwa, kutali kuzwa Mumangwalo, pele yakabambilwa atalaa zilengwa zyabantu, alimwi mulimo wacigaminina wa Bukatolika. Mbuli mbokutakwe mangwalo aatondezya kucinca buzuba bwakulyookezya kuzwa kubuzuba bucaalizya kuya kubutaanzi bwamvwiki, Basikutongooka beelede kubamba Nsabata yabo Mujibelo aboobo akusiya Bakatolika kuti mbabalaa Nsondo." (Catholic Record, September 17, 1893.)
Ooku nkubeja kutaambiki kusisidwe antangalala.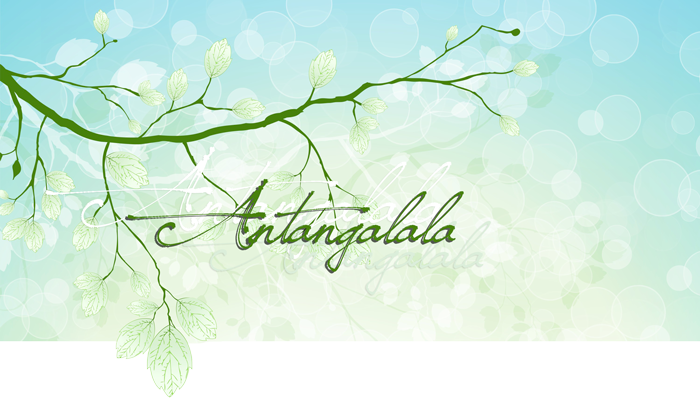 Kweena kusisidwe caantangalala nkokukonzya kujata mulimo ncobeni. Nkaambo bantu balizyibide kale kubona cintu eeco, nkokuti, amwalo mumizeezo yabo, eeco€ ncintu cili kabotu alimwi ncamasimpe. Takubuzyililwi amubuzyo nokuba kusanyangulwa munzila yakunonga pe. Kwiide kulekedwe kakwiimvwi mpeenya aawo. Kkalenda lyamazubaano nkweena ncobeni kwamusyobo ooyo.
Kulendekezya kuti ciindi cilazinguluka lyoonse kakwiina kuyozya, mpaakaletelwa muzeezo wakuti ayalo mvwiki ilazinguluka lyoonse. Aboobo ayalo mvwiki yamazubaano iitalikila mu Nsondo akumanina mu Mujibelo, ategwa yakaliko kiizinguluka lyoonse.
Citola buyo kudibaula asyoonto kuti muntu asikile aali tusimpe ooto tukazyanya amizeezo yaambwa atala aawa. Cisi cakacaalizya kutalika kubelesya kkalenda lina Gregory cakali cisi ca Turkey mu 1927, kacitobelana abulelo bwa Greece oobo bwakatalikide kale mu 1923. Pele ndileelyo buyo mapolitikisi aa Communizimu naakatalika kweendelezya cisi ca China niyakainda Nkondo Yanyika Yabili , eeli kkalenda nilyaatalika kubelesyegwa munyika yoonse.4
Nicolaus Copernicus, sicikolo muna Katolika, walo mizeezo yakwe yakuti nyika ili muciimo cabbola, yakabelesyegwa aba Jesuiti kuti bakasimpye kucita makanze aabo aamamanino anyika; Nicolaus wakaboolelwa ankamu yapoopo mumusela wakkumi acisambomwe. Bakali kuyanda kumvwa mizeezo yakwe mumakanaa kucinculula kkalenda. Kutaanguna, wakamamanya kupa bwiinguzi.
Copernicus wakabuzyigwa ankamu iina poopo mu 1514 kuti abaambile mizeezo yakwe, nkabela walo wakabaambila kuti bweende bwazuba amwezi tiibwakaninga zyibwa kabotu ncobeni, aboobo tiicakali cintu camaanu kubambulula kkalenda. Eeyi nkamu yakali kuyanda kukosozya makani mumuswaangano wakkumi. Nokuba kuti ooyu muswaangano wakasezyegwa kuzwa mu 1514 kuya mu 1515, kunyina kaambo kakakosozyegwa. Copernicus wakasyomezya kulangilizya zuba amwezi, alimwi wakacita oobo kwiinda amyaka ili kkumi. Wakalemba ncaakabona mumulimo wakwe uutamani ulaamutwe wakuti "De Revolutionibus Orbium Cœlestium" (1543), eelyo nguwaagwasyilizya Erasmus Reinhold kuti aabambe malembe aa Pruteniki (Wittenberg, 1554), alo aayo mukuya kwaciindi ngaakabelesyegwa kuba musemo wakubambulula kkalenda lina Gregory.5
Kweendelanya a Catholic Encyclopedia, Aloisius Lilius wakali "muyaki mupati" wakkalenda lina Gregory. Lilius wakali musilisi muna Katolika alimwi wakali mwiyi wamisamu yakusilisya baciswa. Ncaakalemba kumakanaa kubambulula kkalenda, cakaletwa amukwabonyina Antonius ku Roman Curia mu 1576. Mizeezo yakwe yakabelesyegwa amupaizi-syaazyibwene wanyenyezi Christopher Clavius, kuti abambwe kkalenda lipya. Eelyo kkalenda lipya lyakaulikwa zina lya Poopo Gregory XIII. Cakali cibelesyo cabupoopo, mububambe bwalyo kuzwa mukati kusikila anze.
Nokuba kuti nyika sunu iliswaangene kubelesya kkalenda lina Gregory, pele nilyaatanguna kujuzyigwa, Basikukazya banjibanji bakalikaka kuti ncintu ca Bukatolika. Mulawo ooyo poopo ngwaakabamba, Inter Gravissimasi, mumwezi wa Mulumi 24, 1582, wakalailila babelesi ba Bukatolika kuti beelede kulitambula kkalenda akukulwaizya baleli bana Katolika kuti bacite mbweenya abalo. Aciindi mpeenya aawo, zilikke zisi zyakali kulanganya Bukatolika nzizyaatambula akutalika kubelesya kkalenda; zyakali zisi zya Italy, Spain, Portugal, Poland abunji bwacisi ca France. Cakatola myaanda yotatwe amakumi osanwe aamyaka kusikila masi woonse naakatalika kubelesya kkalenda lina poopo.
Kweelede kumvwisyigwa kuti kkalenda lina poopo eelyo libelesyegwa munyika yoonse mazubaano, ncibelesyo cakabambilwa kweendelezya akupindaula bupaizi.
Bakatolika lwabo balazumina kuti: " Kubambulula kkalenda kuzwa kumatalikilo kwakali swaangene amiswaangano yabukatolika, eeyi: ooyo waku Nicæa ( mu 325), waku Constance (1414-1418), ku Basle (1431), Wasanu wa Lateran (1512-1517), awaku Trent (1545-1563)."6
Bantu kanjaanji tabaswaanganyi bupaizi alwiiyo lwanyenyezi, pele ziliswaangene kapati eezi. Kuzwa kumatalikilo, ba Jesuiti bakali kumbele mulwiiyo lwanyenyezi amuzilengwa leza zimwi. Nokuba muzeezo wakuti zintu zyoonse zyakatalika aciindi comwe akuzuma kupati, awalo waatalisyigwa a mupaizi waba Jesuit George Lemaître. Luzyibo lwanyenyezi lwakali kuyandika kapati kuli ba Jesuiti nkaambo kakunyina luzyibo oolo, balo nibataakonzya kupindula kkalenda nkaambokubalila ciindi lyoonse kuyeeme akweenda kwazilengwa leza zyamumweenya wakujulu.
Ikkalenda lina Gregory, mbweenya mbuli mutabi uli woonse wa Musamu wa Luzyibo, lyakaanzwa amuzeezo omwe: muzeezo wakusisa kasimpe akutonkela kumbele kubeja. Eeli kkalenda lyakapa ciindi cakusisikizya ncobeni, kalivwumbilila "amatuvwu" kutegwa bantu bavwuntauzya kasimpe kabaide kwiinda mumbali eelyo nobasoleka kuvwumbula aawo aali kasimpe.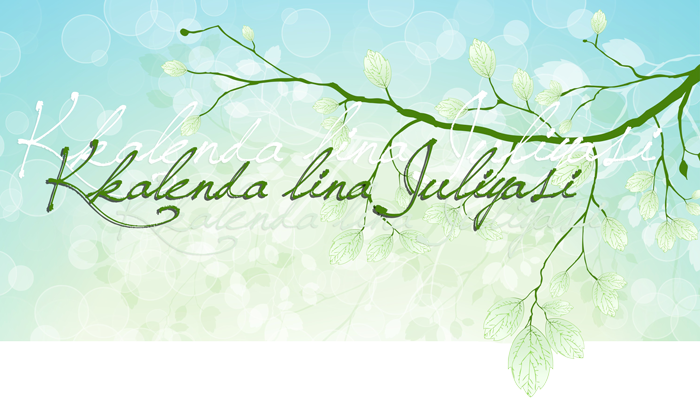 Kupinduka kuzwa kukkalenda lina Juliyasi kuya kuli lina Gregory ncintu citamikizyigwa lyoonse kuti mbobumboni bwakuti Mujibelo mweelede kuba Nsabata yamu Bbaibbele ncobeni. Aaka kaambo nkucengwa kwinikwini. Eelyo kkalenda lina Juliyasi nilyaapindulwa kuti libe kkalenda lina Gregory, kunyina pe mazuba aamvwiki aakasowaika. Bwane, Kavwumbi Kaniini 4, bwakatobelwa aBwasanu, Kavwumbi Kaniini 15. Ilikke myeelwe yakubalila yaacincigwa yakali yamazuba aali kkumi aayo aakazwisyigwa mukkalenda. Kwamana.
Aaya ngamasimpe. Nkabela kuzwa mumasimpe aaya, momwaazyila muzeezo uutaluleme wakuti: nkaambo kwakanyina kuzungaanya mazuba aamvwiki eelyo kkalenda lina Gregory nilyaajuzyigwa akutalika kubelesyegwa, nkokuti ayalo mvwiki yamazubaano tiinacincide pe kuzwa Kumalengelo. Aaka kaambo kalilubide nkaambo kasolweda kukusisa masimpe: Nsabata mbuli mbuyakali kubambwa abamatata, bamaapositolo, a Yahushua lwakwe, yakali kubalilwa akujanwa kubelesya kkalenda liindene, lilaa mvwiki yiimpene, alimwi tiilyakali kweendelana a buzuba bwa Mujibelo kuti bube buzuba bwaciloba bwa mvwiki. Ooku kubeja kuti Mujibelo ni Nsabata yamu Bbaibbele, nkweenya nkubeja kuswaangene akuti mvwiki yamazubaano yakaliko lyoonse, alimwi nkusendekezya cabucenjezu kuti kkalenda lyamazubaano ndelyakali kubelesyegwa amuziindi zya Bbaibbele.
Ooku kupindula kkalenda kwaacitika nikwaainda myaanda yone amakumi otatwe aamyaka. Ooyu mulwi wakubeja ulaanguzu kapati. Ulibonyaanga upa bumboni bwakuti imvwiki yiinduluka kuzinguluka yakatusikila mazubaano kakwiina kuzelauka akusotauka mazuba kuzwa Kumalengelo. Bantu basikuvwuntauzya kasimpe batondeka buyo kucinca kkalenda lina Juliyasi cakabotu-kabotu kuya kukkalenda lina Gregory, mpoonya aawo mpobalaleka akuvwuntauzya kwabo.
Nokuba boobo, kkalenda lina Gregory alwalyo lyakali buyo cibeela cakweena kumwi. Lyakazyila kukkalenda lina Juliyasi lyakupaila mituni. Kuti muntu waya kumbele kuyupa makwa aavwumbilide atalaa kubeja ooku inga wavwumbula…kkalenda lina Juliyasi litaanzi eelyo lyakabambwa kumuswaangano waku Nicea: kkalenda eelyo lyakalaa mvwiki iizinguluka kakwiina kulekezya, aboobo basyaakuvwuntauzya basyomede ncobeni aawa kuti bakavwununa masimpe aali mukucinca kkalenda ooko!
Kutegwa muntu ajane kasimpe ka buzuba bwa Mulengi eelo nokweeledwe kukombwa, ncintu ciyandika kwiindilizya kunjila mukati kunze lyamatuvwu aayebeka, kupenauka mututabi twakulubila kunjaanji, ooto tuvwukaula matuvwu aayo, akuyaa kubolyonga ncobeni kunjila mukati kuvwuntauzya kasimpe. Ikkalenda lina Gregory lyokwa poopo lyakayeeme amusemo wakukomba mituni wa kkalenda lina Juliyasi. Syaazyibwene wanyenyezi Christopher Clavius lwakwe, wakazumina kuti mbombubo oobo.
Clavius . . . awalo wakakonkezya kuti kkalenda lina Juliyasi lyakasimpidwe mukukomba zibumbwa amituni alimwi kunyina nokuba aasyoonto nilyaaswaangene akkalenda lyamu Bbaibbele . . . Mubbuku lya, Romani Calendarii A Gregorio XIII P.M. Restituti Explicato, Clavius wakayubununa kuti eelyo kkalenda lina Juliyasi nilyaacincwa kuba kkalenda lyabupaizi lya Cikombelo ku Muswaangano waku Nicæa, Cikombelo cakacita caali kusulaika kkalenda lyamu Bbaibbele akutobela lyakukomba mituni mucibaka candilyo.7
Kuya kumbele, mvwiki yamazubaano, iitalikilwa mu Nsondo kusikila Mujibelo, ilakonzya kutobezyegwa kuya musyule lyaciindi, kwiindilila amwaka wa 1582, kuyoosikila ku Muswaangano waku Nicæa. Imvwiki mbuli mbotwiizyi mazubaano, yakaanzwa muciindi camuswaangano ooyo.
Mazina aabaleza bamituni aawulikidwe mazuba aamvwiki, akaya kumbele kubelesyegwa akataa masi aaluulwa buna Kristu. Nkabela lyoonse notulanga kkalenda eelyo lyaanzikidwe kubwaanda kunembo lyesu, eeco lyoonse ncecintu citwiibalusya kukamantana kwabuna Kristu akukomba mituni ooko kwaatola busena akaambo kabuzangi bupati bwaacitika mubupaizi…8
Musyule lya Muswaangano waku Nicæa, kwakali kwiimpana kwakali kulibonya akataa mbulyaali kubelesyegwa kkalenda lina Juliyasi mubulelo bwa Loma. Imvwiki yakaulikwa mazina aazibumbwa, kuleka mbobasendekezya bana Kristu, tiiyakazyila ku baJuuda nokuba kuzwa ku Malengelo pe. Pele, yakabbukila kuzwa kubupaizi bwamaseseke bwaku Pesiya.
Ncintu citeelede kudonaikwa kuti eelyo bupaizi bwaku Irani (Pesiya) bwakukomba zibumbwa amituni nibwaayambukila munyika, zintu zinjaanji mubupaizi oobo zyakatalika kutobelwa abakomba mituni, mbuli mvwiki iijisi Nsondo kuti mbuzuba busetekene. Aalo mazina ngotwiitwa mazuba aali cisambomwe amwi, katutakubwene ankwaakazyila, akaboolela aciindi ndeenya bupaizi bwa Mirthraizimu nibwaazunda akuzwidilila kukungilila bantu babutobela mumasi aaKumbo, alimwi muntu inga taabinda kubona mbokuswaangene kuzwidilila akuluulwa kwabupaizi oobo muciindi eeco antoomwe akumwaikila munyika kwa Mirthraizimu.9
Bikkila maanu aawa kuti mvwiki yamazubaano inga yatobelwa kuya musyule kubupaizi bwakukomba zibumbwa.
Kulibonyaanga kwakali muuya wabucenjezu umwi wakali kweendelezya bakomba mituni munzila yakubikka zyintu kuti zyeendelane boobo, cakuti mvwiki yakukomba mituni injizyigwe mulimo aciindi ceelede kutegwa bulozi bwakupailila Zuba butusikile akusumpula buzuba bwakukomba Zuba kuti bulisetekene kwiinda atalaa mazuba amwi woonse. Ncobeni eeci ticaacitika aanga nintenda, pele mbuli cintu caakanzwa akubambililwa kuti cizyoocitike munzila eeyo.10
Aciindi oobo buzuba nibwaasanganyigwa mukkalenda lina Juliyasi, bwakali kutalikila Mujibelo ( "buzuba bwa Saturn") alimwi bwakali kumanina muli Bwasanu ( "buzuba bwa Venus")! Eeci cakacincululwa eelyo bupaizi bwa Mirthraizimu nibwaaba aabantu banjaanji babutobela akuyambukila mubuna Kristu. "Kusumpulwa kwa [buzuba bwakukomba Zuba], kwakapa kulanganya Nsondo kuti mbuzuba bwakulyookezya bwabupaizi. Eeci ciliswaangane akasimpe kapati kamwi, kakuti kutambulwa kwamvwiki yamazina aamituni azisi zya Bukuwa." 11 Takuli kuti zisi zya Bukuwa tizyaajisi mvwiki pe, pele eeyo mvwiki njibakali kubelesya yakaliimpene.
Ba Mithraizimu bakali kuyanda kutalikila mvwiki mu Nsondo, mukulemekezya leza wabo, Zuba, Mirthrasi. Bana Kristu bataanzi, mukusulaika Nsabata iitobezya mwezi-azuba iijanwa kubelesya kkalenda lyamu Bbaibbele, abalo bakatalika kukomba mu Nsondo. Eeco, mbobakatalika kutaminina kutegwa balyaangulule milandu yabo, bakali kucicitila boobo mukulemekezya kubuka kwa Yahushua kuzwa kubafu mubuzuba butaanzi bwa mvwiki. Tertullian, umwi muna Kristu wakapona mumusela wabili kuzwa ciindi ca Kristu, waakakatila kupandulula kutambula buzuba bwakukomba mituni oobu mubuna Kristu kumwi kaamba kuti: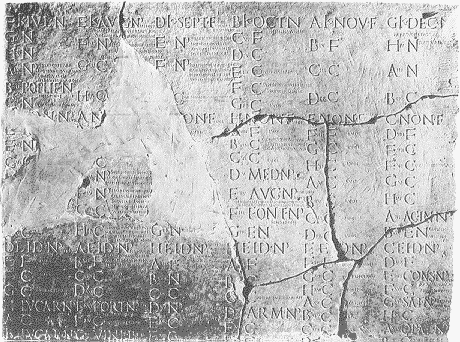 Aaya mabwe aakomookede ngaaceede kuzwa ku Julian Fasti litaanzi. Mvwiki yakaanzwa kutaanguna ilalibonya kiitondezyedwe amazuba aamvwiki alaa mabala mapati, A kusikila ku H aayiminina mvwiki.
Bamwi, bayiide kapati ncobeni, bayeeya kuti Zuba ngo leza wabana Kristu, nkaambo kulizyibidwe kuti swebo notupaila, tulapaila katulanzyide kujwe akusekelela pobwe mubuzuba bwa Zuba. Hena webo teesyi mbocita ayebo oobo? Hena nobanji, eelyo nomupaila kutozya mipailo kuzilengwa leza zyamweenya wakujulu, tamucengamikili milomo kutozya kumapasukilo aazuba? Ndendinywe ncobeni nomwaatambula Zuba akulibikka akataa mazuba aali ciloba, alimwi akuliyandisya kwiinda mazuba amwi woonse . . . .12
Eelyo kkalenda kuti lyacengululwa akutozya musyule lyaciindi, eelyo mitabi ya Musamu wa Luzyibo nuutobezyegwa musyule, lwiiyo lwakusya migonti munyika lulayubununa kakwiina kudonaika kuti mvwiki yamazubaano izyila kuziyanza zyamaseseke aakukomba mituni. Kkalenda lina Juliyasi tiilyaazyila kumvwiki yamu Bbaibbele pe. Ikkalenda litaanzi lina Juliyasi lyakalaa mvwiki iilaa mazuba aali lusele, kutali mazuba aali ciloba. Ncintu cilaa maanu kuti mvwiki taanzi yakkalenda lina Juliyasi yakalaa mazuba aali lusele. Imvwiki yakkalenda litaanzi lya Bulelo bwa Loma, ayalo yakalaa mazuba aali lusele, aboobo ba Loma bakalizyibide kale kubelesya kkalenda lilaa mazuba aali lusele.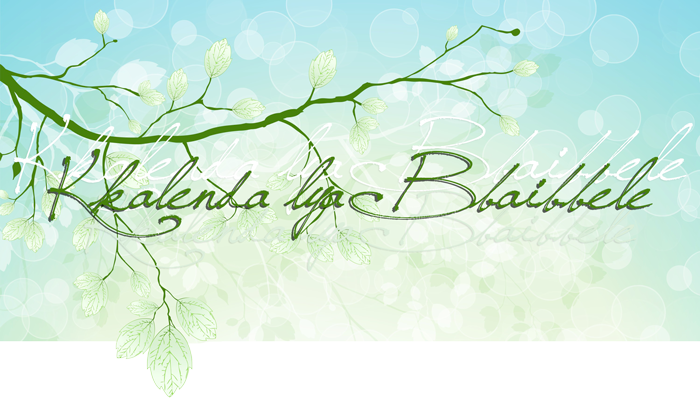 Bama Juuda baciindi ca Yahushua tiibakali kubelesya mvwiki iina Juliyasi iilaa mazuba aali lusele mukkalenda lyabo. Bakacili kubelesya kkalenda lyokwa Mozesi, likonzyene akkalenda litobezya mwezi-azuba antoomwe aleelyo lyakapegwa kuzwa Kumalengelo. Baapositolo abana Kristu bataanzi boonse bakacili kukomba mubuzuba bwaciloba bwa Nsabata yakkalenda lyamu Bbaibbele, nokuba kuti mumusela wabili kuzwa muciindi ca Kristu, bamwi bana Kristu bakayambukilwa bupaizi bwa Mirthraizimu akutalika kukomba Mujibelo nokuba mu Nsondo, aayo mazuba eeni aajanwa ncobeni mumvwiki yakkalenda lyabakomba mituni azibumbwa.
Ooku kwiimpana mazuba aakukomba, bamwi kabakomba mubuzuba bwaciloba bwa Nsabata yakkalenda lyamu Bbaibbele iitobezya mwezi-azuba, kakuli bamwi kabakomba Mujibelo, alimwi bamwi kabakomba mu Nsondo, kwakazumanana kuya kumbele kusikila ku Muswaangano waku Nicæa. Aciindi eeco, kkalenda lyansiku lyakasukuminwa ambali akuleka kubelesyegwa mubupaizi. Imbungano yakabikka mulawo wakuti kuzwa aciindi eeco kkalenda lina Juliyasi lyakeelede kuba ndelibelesyegwa mubupaizi boonse. Ooku kwaambilizya mulawo kwakali kukonzya kusinikizyigwa atalaa bantu boonse nkaambo Mbungano yakalijisi nguzu zyizwa kuli Constantine Mupati.
Basicikolo baJuuda balibwene nciyaacita mbungano yaku Nicea eeco ciguminizya kkalenda lyansiku, ikkalenda lyamu Bbaibbele. Ipepa lya Jewish Publication Society of America, lyakalemba mulimo weebeka ookwa Heinrich Graetz ulaa mutwe wakuti, History of the Jews.Mukulemba makani ajatikizya Muswaangano waku Nicæa, Graetz wakaamba kuti:
"Imwezi Mupya ucili, ayalo Nsabata kumatalikilo yakayeeme abweende bwamwezi uubonwa ameso . . . Kumatalikilo mwezi Mupya wakali kusekelelwa munzila njeenya mbuli Nsabata; pele mukuya kwaciindi wakaleka kupegwa bulemu kumwi Nsabata ayalo yakaindila kuba buzuba bwabupaizi aziyanza zyabantu, buzuba bwakulizeeza mubupaizi akulaililwa, bwaluumuno akukkomana mumuya wabuntu."
(Universal Jewish Encyclopedia, p. 410)
Kumuswaangano waku Nice kufumbwa cakali kuswaanganya Buna Kristu acisyiko ooko nkubwaazyila, cakakoswedwa limwi. Ipobwe lya Isita kusikila aciindi eeco, lyakali kusekelelwa kanjikanji aciindi comwe apobwe lya Pasika lyaba Juuda,
alimwi mumazuba ngeenya aabalilwa akugantwa aba Sanihedulini
baku Judæa; pele mumazuba aacizya kumbele lyakali kunoosekelelwa
kaliyaamukide akutagumanina lyo kuzwa kukkalenda lyaba Juuda
.
13
Eeci ncintu cilemu kapati kwiinda bantu banji mbobayeeya sunu- kusanganya abama Juuda abana maleya mbobayeeya abalo. Imvwiki eeyo Taata Yahuwah njaakabamba ku Malengelo, yakalaa mazuba aali ciloba ncobeni. Nokuba boobo, mvwiki zyakali kuzinguluka munzila yiimpene.
Ikkalenda lya Bbaibbele, mbweenya mbuli makkalenda aansiku woonse aayo aakatusikila kuzwa ciindi kuutaninga sika muyoba ookwa Nowa, alyalo lyakali kutobezya mwezi-azuba; ndekkalenda eelyo Nowa ndyaakali kubelesya kwamazuba aali mwaanda amakumi osanwe naakali mubwato kakwiina kubona zuba nkaambo anze kwakali muyoba. Eeci cakali kwaambilizya kuti myezi yakali kutalikwa mukulangilizya mwezi mupya nuutalika kulibonya mwezi mupya. Alimwi masimpe ncobeni kuti, ibbala lini lyakuti "mwezi", lyakataangunide kwaambwa kuti "mweezi". Buzuba butaanzi bwamwezi omwe-omwe bwakali buzuba bwakukomba. Imvwiki yakubeleka yakali kutalikilwa mubuzuba bwabili bwamwezi. Cintu cipati cakaandeene akataa kkalenda lya Kumalengelo akkalenda lina Juliyasi ncakuti, makkalenda aana Juliyasi nanka aana Gregory akalaa / acilaa mvwiki zyizinguluka kakwiina kulekezya. Mukkalenda lyamu Bbaibbele, mvwiki zyakali kwiinduluka kutalika alimwi kumatalikilo aamwezi mupya uli woonse.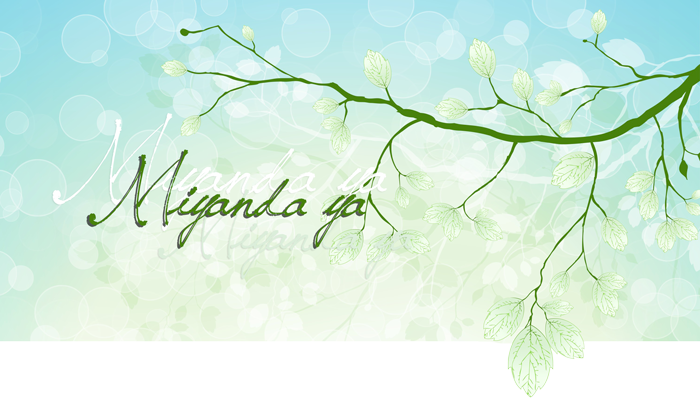 Muyanda mupati uusiminide akutunginizya mubusofwaazi bupilingene boobu, kunyina awumbi pele ngu "simwaaba, muzoka wansiku, Dyabooli, Saatani" (Ciyubunuzyo 20:2) Mbweenya mbuli cisamu mbocilaa mitabi minjaanji, kiicimbauka kuzwa kumusemo, mbweenya ayalo miyanda yacisamu mbwiicimbauka. Alimwi ncobeni, miyanda yacisamu inga kiili mipati, kiitunginizya kuya ansi kulaale alimwi kiimwaikizyenye kuyanda mumbalaa cisyiko cacisamu kucizunguluka, nkaambo yalo ncecisyiko cacisamu ciimikizya akutabilila cisamu eeco cilibonya kaciimvwi kuti nji atalaa nyika.
Kucimbauka kuzwa kumuyanda uutunginizya kuya ansi, nkokuti kucimbuka kuzwa kuli dyabooli, kuli nguzu zyamadaimona zyitali zyabantu, eezyo zyibelekela antoomwe alakwe. Kucimbauka kuzwa kunguzu eezyo, kuli musyobo wabantu, banjidwe madaimona, aabo babeleka mulimo wakutonkela kumbele makanze ookwa Saatani. IBbaibbele libaamba kuti aaba "Ninkalakata zya Balombwana Bazyibidwe." Mu Matalikilo 6:4 kulembedwe kuti "Kwakali nkalakata zyabantu bapati mumazubaa aayo; alimwi akutobela ciindi eeco, eelyo bana bokwa Elohimu nibaanjilila bana basimbi babantu, mpoonya bakabazyalila bana, mbeenya aaba mbibaakomena akuba nkalakata zya balombwana baluulwa nguzu baciindi, bantu bazyibidwe."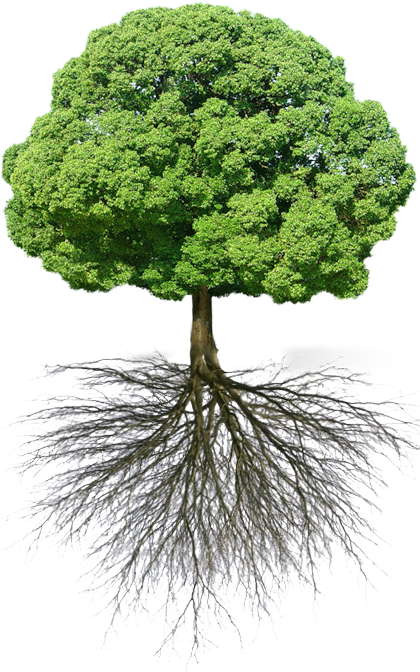 Cisamu cilibonya atalaa nyika lyoonse cilaa cisyiko camiyanda citalibonyi cibbide mumamvwu.
Aaba "Balombwana Bazyibidwe" tiibakali batwanga ba Singuzuzyoonse balitolaansi pe. Kampango katobela kaamba kuti : "Mpoonya Yahuwah wakabona kuti busofwaazi bwabantu bwakaindila kuvwula kapati munyika, cakuti yoonse mizeezo yamoyo wamuntu yakali sofweede alimwi yakali kuyaa kusofwaala lyoonse kuya kumbele."
Aaba "Balombwana Bazyibidwe" lino, alimwi nokuba ciindi cakainda kale, kunyina pe anibakali bantu bayoowa Yahuwah. Mumusela wanyika woonse, bantu kunyina pe nobaba Nkalakata zya Balombwana Bazyibidwe, pele buyo kuti batalika kweendelana anguzu zyabusofwaazi. Balombwana Bazyibidwe bakwabililwa a Saatani alimwi ulabasumpula kutegwa bacite mulimo akutonkela amakanze aakwe kumbele.
Mumisela yoonse, kwakali bantu bazungaanya nyika; balombwana babeleka cakusisikizya kunzaa zyintu zyilibonya. Bakali kwiitwa zintu ziindene zinjaanji. Bakali kwiitwa kuti mbaama poopo; ba Freemasoni; ba Illuminati; ba Bilderbergersi; nkamu yaku Loma. Balaitwa akuti "mbasale balupatipati" alimwi, ambweni kunyina bbala likonzya kubapandulula bwini nokuba lyakuti "nguzu zyeendelezya nyika." Imwi nkamu mpati yiinda kubaa nguzu iiluulwa ya Balombwana Bazyibidwe aaba ni Mbungano ya Jeesu eeyo yiitwa akuti nkamu yaba Jesuiti.
Kutandila myaka iili myaanda yosanwe, ba Jesuiti bakabeleka mulimo wakutonkela kumbele makanze aa Simwaaba. Kuzwa kumatalikilo aabo eeni, bakali kutambula malailile aagaminina kuzwa kubamambi ba Saatani kwiinda munzila "zyakunjilwa masabe" zyamusololi wabo Ignatious Loyola.
A. Bakapangilila akumwaya lucengo lwakuti nyika ili muciimo cabbola alimwi ilafuuma, kubalika kapati, kiyaa kupilamuka mumulengalenga mupati uuteeli, eeci bakacicitila boobo nkaambo bakayanda kubambila nyika kukucengwa kwamamanino kupati;
B. Bakapangilila kkalenda lina Gregory kabayungizya kukubeja kwabo kutegwa basise masimpe aakkalenda lya Bbaibbele aNsabata iitobezya mwezi azuba yaku Malengelo. Makanze aabo akali aakuzikka kasimpe kunsaa tombe ncobeni cakuti katakakonzyi kuvwukkulwa akujanwa nokuba kubambululwa, eeci kabacicitila boobo kuti babambile bantu boonse kutambula Caando ca Munyama.
Aaba Balombwana Bazyibidwe bakalizyi kuzwa mumalende akuzwa kubaŋanga eelyo luzyibo nilwakali kuyoozulila munyika. Bakali kuyanda kukungilila luzyibo loonse kuli mbabo balikke. Kutegwa balesye bana maleya kuzyiba kasimpe, bakatalika "mulimo wakuzimaanya kasimpe" akuzelula maanu aabantu. Ooyu mulimo wakatalikwa mukubunganya nkamu yaba Jesuiti aciindi comwe nceenya eelyo tusimpe twabulemu nitwaatalika kubambululwa akuletwa antangalala aKubambulula kwa Basikukazya. Ba Jesuiti balizyibidwe munyika nkaambo kazintu zyotatwe: 1) kuteenkela kucita akuyandisya milimo yabutumwa kufumbwa kulubazu lwanyika ooko nkobatuminwa; 2) kujanika mulwiiyo lwanyenyezi azilengwa leza zyamumweenya; 3) akuyaka zikolo zipati zinjaanji zyabo.
Makanze aaba Jesuiti mumuzeezo wakuti nyika nimbumbulu iili muciimo cabbola akkalenda lyakubeja, inga alibonya kumuntu kufumbwa uuyandisya kubala bumboni:
Nyika Mbumbulu: Lusyomo lwakuti nyika nimbumbulu, ndolwaabamba nzila yakucengwa kupati kwamamanino: Kuboola Kwabili kwakupangilila ooko kweelede kucenga nyika yoonse kaindi kasyoonto a Kuboola Kwabili kwini kwa Yahushua kwamasimpe.
Kkalenda lina Gregory: Mukupangilila kkalenda lina Gregory mumusela ngweenya ooyo, eelyo Cikombelo ca Katolika nicaabunganya mbungano yaba Jesuiti akumwaya muzeezo wakuti nyika nimbumbulu mbuli bbola, wakayungizya kuunina atalaa kweena kwakaliko kale. Eeci ncecaaletelezya kweezyeezya kuti mvwiki yamazubaano, yakali kuzinguluka lyoonse kakwiina kulekezya alimwi yakaliko lyoonse. Aboobo, kufumbwa bumboni butondezya kuti Mujibelo teesyi Nsabata yamu Bbaibbele, lyoonse kusukuminwa ambali kuti nkulubizya nokuba kuti ncintu citakonzyeki kuba boobo.
Ooku kubeja kulilomede kusimpwa mumizeezo yabantu cakuti ncintu boonse ncobazumina kuti "ngomusemo waluzyibo". Mumajwi amwi, oolu luzyibo lulitambwidwe kuti nkasimpe kakwiina kubuzyilila zintu zyilibonya ameso pele nokuba kuti kaziteendelani aluzyibo oolu mbuli mbobabwene bantu. Kufumbwa kusola kubuzya kuti ino nyika ili muciimo nzi nokuba kubuzya kuti hena Mujibelo nje Nsabata yamu Bbaibbele, cipa kuti muntu ooyo uubuzyilila atalike kunongwa, kufubaazyigwa akusulaikwa. Ooku kufubaazyigwa nkokupa kuti muntu ayoowe kulizandula akuyaamina kubalongwenyina akuleka kuliyeeyela mizeezo yakwe mwini nkwayoowa kweelebwa akutantamukwa abantu mbazyibene limwi. Eeci ncecilesya makamu aabana maleya kuti batajani mpindu muluzyibo luyungizyidwe atalaa nyika oolo lupedwe kuzwa Kujulu.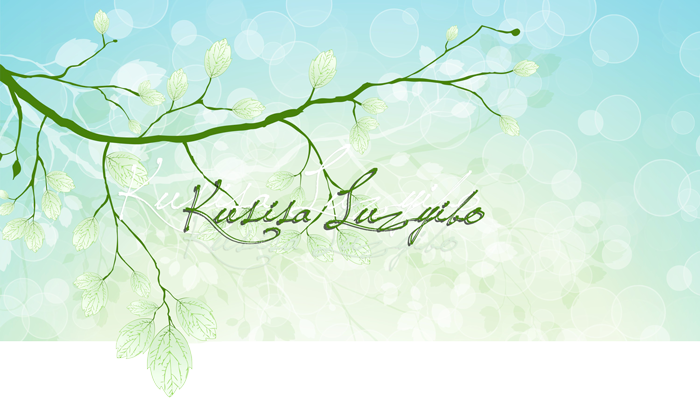 Ba Jesuiti, kwiinda muli basimilimo babo, kujanika mulwiiyo lwazilengwa leza, amuzikolo zipati, bakajata mulimo mupati wakucengulula mizeezo yamazyalane aabantu manjaanji. Eelyo muntu umwi kuti weezyekanya mbwabala mabbuku, mbwaalemba mabala, akubalila nsamuzi kwa mwanaa cikolo wagiledi 8 ku Amelika mumusela wamakumi obile ( 20th C), kweezyekanya ayooyo wamazubaano mu Amelika, ncintu cisalala kuti makanze aabantu bajisi nguzu zya Saatani aaba badyaaminina luzyibo akazwidilila. Kubikkila maanu kwabantu, kutonkomana kucita cintu ceelede kucitwa, inzila mbomwaya milumbe kuzwa mucintu cacitika ankocaatalikila, akubelesya ncobayiide mumaumi aabo, zyoonse eezyi zyakaceya kapati cakuti, lino balakonzya kweendelezyegwa akunyonaunwa anguzu zya Saatani zyili mubamambi bakwe.
Muntu mutuba tacikonzyi kukkala ansi pe, akutongomana kubala ciiyo cimwi kwaciindi cilamfu kuti acivwuntauzye eeco ciiyo cakumaninina. Boonse balafwamba kukatala. Kufumbwa ciiyo, citonkelwa ambali kacitaninga akumvwisyigwa, kakutegwa cilabamanina ciindi nokuba kuti tacikwe mpindu nanka kuti kunyina maanu nokuba mulimo muciiyo eeco. Mbasyoonto buyo bakonzya kumanizya kukosozya kaambo kuzwa mucikkelo cabumboni. Alimwi mbasyoonto kapati bakonzya kunjizya makani ngobalimvwida kuti ayendelane akuba cibeela camaumi aabo munzila iibeleka. Kulizeeza kulaa maanu kwakasowaika, alimwi aaya ngamakanze mapati ngubaajisi ba Jesuiti kuti bakasisye bantu ambaakani aawa mpobabulide maanu boobo, kabaide kwiingaila akwiimika matwi kuswiilila eeci aceeci nocitaluleme kweendelana a Bbaibbele.
Kakwiina nzila zyakuyeeya kabotu, bantu balangila mfulumende kuti zyibape mizeezo. Kuleka kuti basyome kuti balakonzya kulikosweda twaambo lwabo beni kabayeeme ku Mangwalo, bacengulukila kuli basicikolo balemenede, bamayi, bamapasita abapaizi, nokuba kunzila zyamfulumende zyakumwaya milumbe, kuti zyibaambile kasimpe acintu cakusyoma. Mbombubo oobo nguzu zyeendelezya nyika mbozinyonauna bweendebwabantu mukweendelezya mizeezo njobayeeya ambobalizeeza kwiinda mukupelengusya makani aalekelwa kumwaigwa mumilumbe kuti asikile makamu aabantu.
Ciindi ciyanda kwiinda cakuti tuzambulule akupampanuna kasimpe kuzwa kuzintu zyilubide zyoonse. Ciyanda kwiinda ciindi cakuti webo uzyibe ncosyoma, azimwi zinjaanji, ancosyomena boobo. Ncintu ciyandika kapati kusanyangula kufumbwa ciiyo kojulide mizeezo yako. Utajanwi konjombede mumakani aacengeme kulubazu lulubide! Umwi mulombwana waku Englandi musongo muna Kristu, William Paley, wakaamba munzila iiluzi kuti: "Kuli mulazyo aawo makani woonse mpaayelede kupiminwa, ooyo mulazyo uupa bumboni kukukazyanya koonse alimwi uutalezyi kusiya muntu kabulide lyo luzyibo lyoonse. Ooyo mulazyo ngwakufubaazya kotaninga vwuntauzya cintu."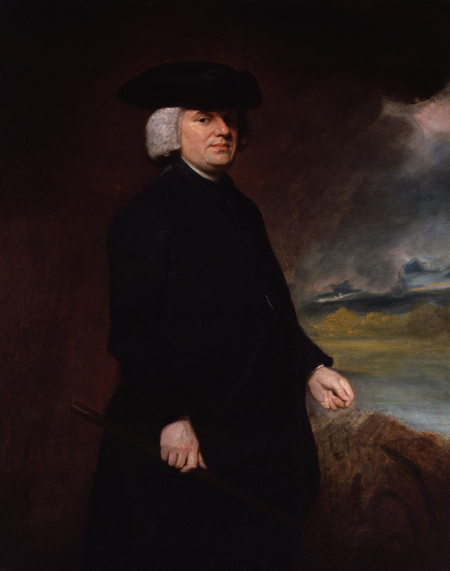 William Paley, (1743-1805), wakati "Bumambi bwanyika yabantu Bamasi…buli mumulazyo wakuti Ime mbweubwene lino,ooyo uuletelezya kuteendelana mukukazyanya kuli mukaambo kali koonse, nokuba mubumboni buli boonse, nkokuti, kufubaazya kotaninga vwuntauzya."
(A View of the Evidences of Christianity: In Three Parts)
Kubaa muzeezo uujulikide caambilizya kuti webo ulayandisya kutambula kufumbwa makani, mbwaanga akasunkwa kale aMoza Uusalala eelyo nayubununa kufumbwa mbokabede kasimpe. Ncintu citakonzyeki kusikila aali kasimpe kuti webo watalika kuvwuntauzya kwako, kolaa muzeezo kale wakuti eeco cintu cipya ncovwuntauzya cililubide kale. Ambweni cililubide. Pele Kujanza limwi, cinooli cili masimpe! Utasinkilili muzeezo wako akulilesya kusanyangula koyeeya kuti eeco cintu cililubide kale, pele webo kotaninga zyiba zyoonse zyili mubumboni buyubunudwe oobo.
Utayoowi kubuzya mibuzyo. Taata Yahuwah wakalenga bongo bwamuntu kuti kabulaa maanu aazyila mukati kabo. Walo ulatutamba kuti: "Amuboole lino,atumvwane twaambo antoomwe ." (Izaya 1:18) Inga kacili cintu ciyoosya kukopolola muzeezo wamuntu kuti alibonene kuti eeco ncasyoma kuti nkakasimpe, mubwini, cililubide. Nokuba boobo, Taata Yahuwah wakakonkezya kugwisya muntenda iili yoonse eeco cili mumaanza Akwe. Majwi amwaapositolo Paulu inga aba cikonkezyo cabo boonse aabo basyomezya miya yabo kuli Taata kuti, Walo ayibambilile kabotu: "Ime ndilizyi Ooyo ngwesyoma, alimwi ndikulaizyidwe kuti walo ulakonzya kubambilila eeco Ime nceekabikka mumaanza aakwe kusikila mubuzuba oobo." (2 Timoteo 1:12, KJV)
Nkaambo musunko wamamanino uli amakani aakukomba, ncintu ciyandika kuzyiba buzuba bululeme bwakukomba. Kutegwa webo ukonzye kubalila buzuba bululeme bwakukomba, ncintu ciyandika kuti ubelesye kkalenda lyamasimpe. Kuti wacinca buyo zikombelo, (mbuli kuzwa kumupaizi muna Katolika waku Loma kuya kuli pasita wa Basikukazya) webo inga bakusweesya aaba alimwi. Basololi babupaizi, aabo bavwola mali kuzwa mumbungano eezyo ziyiisya kukomba Mujibelo nanka Munsondo iijanwa mukkalenda lina Gregory, batonkomene buyo kubambilila zilengwa aziyanza zyabantu eezyo zijanwa muzikombelo eezyo; aboobo tabakonzyi kwaamba kuti mbungano zyabo zyilubide kweendelanya aBbaibbele, nkaambo oomo muzikombelo mobavwolela mali.
Kucincauzya zikombeleo tacikonzyi kukugwasya webo pe. Webo weelede kuunka kuli Yooyo uulaa busongo boonse, Mulengi wako, webo kounka lwako omwini kuli Nguwe. Komusyoma kuti Walo uyookuyiisya kasimpe, mbwaanga miwo yakasimpe akulubila iyaa kuungilila mumbalaa muya wako. Ba Jesuiti bamazubaano, Ninkalakata zya Mbalombwana Bazyibidwe. Kabajisi luzyibo luzwa kuli Saatani, bakabamba zibelesyo zyakucengya bantu zyobile zitaninga bwenwe akataa mukowa wabantu: lusomyo lwakuti Mujibelo nje Nsabata yamu Bbaibbele alimwi akuti Nsondo mbobuzuba bwakubuka kwa Yahushua kuzwa kubafu. Zyoonse zyobile eezi zintu zyilaa ntenda nkaambo zyibambila bantu baanyika boonse kuti bakatambule lucengo lwa Saatani lwakumamanino aanyika akutambula Caando ca Munyama.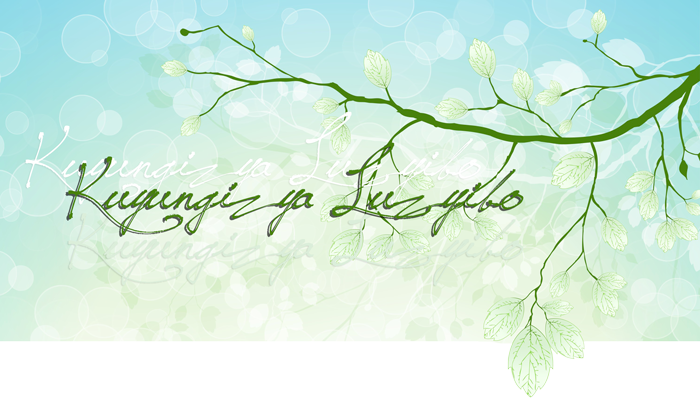 Akataa majwi aacaalizya aayo aakambilwa mushinshimi Daniele, kwakali cisyomyo cimwi: "Pele webo, O Daniele, kojala majwi amwibbuku, akukkoma bbuku, kusikila kumamanino aaciindi : banji-banji bayoyilingana ooku akooku, alimwi luzyibo luyooyungizyigwa." (Daniele 12:4) Bana Kristu basoleka kupandulula kampango aaka kuti kaambilizya busongo bwakubamba mincini mazubaano. Alimwi ncobeni, kubamba mincini kwakasumpuka kuya kumbele mumwaanda amakumi obile aamyaka yakainda.
Nokuba boobo kuyungizya luzyibo ooko kupedwe kuzyalane lyamamanino, kulainda kapati kwiinda busongo bwakubamba mincini. Oolu luzyibo lujatikizya kuvwununa lucengo loonse lwakali kwiisyigwa kuti nkasimpe.
Caandaano catatu cokwa Joweli caambilizya cintu citobela kuyungizya luzyibo ooko: muzumi uuli woonse uukkede atalaa nyika weelede kusala kalutaninga sika lubeta lwamamanino.
Amulibunganye nyoonse, alimwi amuboole, nyoonse nywebo nomutamuzyi Yahuwah, amulibunganye antoomwe: aboobo balekele basinguzu bako kuti baboole ansi aano, O Yahuwah.
Aabo batamuzyi Yahuwah abasinsimuke, akuboolela kumusena wa Jehoshaphati: nkaambo ooko Ime njoobeteka batamuzyi Yahuwah boonse.
Kosimpa sikela lyako webo, nkaambo butebuzi lino bwabizwa: boola, seluka ansi; nkaambo lubuwa lwakukwaapwida maila lwazula, mafuta aide kutikaika; nkaambo busofwaazi bwabo bakomenesya.
Makamu, makamu aali mumusena wakuti balisalile: nkaambo buzuba bwa Yahuwah bulaafwi kusika mumusena wakulisalila. (Joweli 3:11-14, KJV)
Makamu aabantu buno buzuba bali mumusena wakulisalila. Luzyibo lwazilengwa leza abupaizi bwaanyika, zyoonse zyakayakilwa atalaa bubeji. Buzuba bupati bokwa Yahuwah bulaafwi kusika alimwi woonse muzumi uucipona buzuba buno ulaa mulimo wakulisalila: "Hena nditobele kasimpe katandikkazyiki camba? Naa ndisiminine kukasimpe kandimvwisya kuti ndikkale cakuliiba anyika? Koibaluka kuti: kutazyiba kasimpe takukonzyi kucinca kasimpe mbokabede pe.
Kutobela kasimpe akutabikkila maanu kufumbwa muulo uunga waba mukucita boobo, ncintu ciyandika kulyaaba. Ncintu ciyandika kulisungula cakumaninina amoyo woonse kakwiina kucebauka musyule. Kutambula kasimpe katakwe mpuwo, ncintu ciletela kufubaazyigwa kuzwa kuli baabo balamatide kubeja. Inga caba cintu ciguminizya mulimo wamuntu alukwato lwakwe alwalo. Kusala nkwalangene muntu atalaa nyika nkwakuti: Ndisale kasimpe? Naa lweeno?
Lweeno lumvwikaanga lupa kulyeendelela koliibide. Ma! Kwiindwa kunsaa maanu nobantu. Akulikwaya. Ooyu ngomusemo uumvwisyidwe aawo lusyomo lumwi loonse mpoluyakidwe. Pele lino, mbuli kasimpe mbokayaa kubambululwa, aluzyibo mboluyaa kuyungizya, ncintu ciyandika kubuumi bwako webo nkoti kagame lyoonse kutamani, kuti uvwunaune aali lweeno akutambula kasimpe, kufumbwa nokuba kufubaazyigwa kuli buti webo nocita boobo, nokuba cinga cakusikila mubuumi bwako.
Kutambula kasimpe kufumbwa muulo uunga wasikila muntu mukucita boobo. Kuli bukkale bwakukkomanisya bulindila baabo batula ansi mizeezo yoonse njibaacengedwe, akulekela Taata Yahuwah kuti abasolwede balo mukasimpe Kakwe.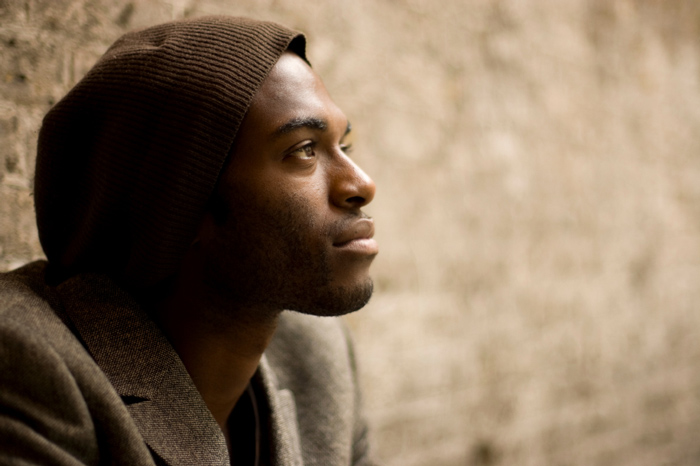 ---
1 Zecharia Sitchin, When Time Began, (Santa Fe, New Mexico: Bear & Co., Publ., 1994), p. 198, emphasis supplied.
2 Noah Webster, American Dictionary of the English Language, 1828 ed., emphasis supplied.
3 See The American Heritage Dictionary of the English Language, 4th Edition.
4 Cisi ca China cakatalika kubelesya kkalenda lina Gregory mu Mukubwe Kaangala 1, 1912. Pele mukaindi kasyoonto kuzwa waawo, Cisi ca China cakanjila munkondo yamapolitikisi muzyooko ziindene zyakali kubelesya makkalenda aayimpene. Nkusikila buyo leelyo nikwaabambwa cisi cabantu baku China (People's Republic of China) mu 1949, nikwaazuminanwa kuti boonse babelesye kkalenda lina Gregory.
7 eLaine Vornholt & Laura Lee Vornholt-Jones, " 'Continuous Weekly Cycle Theory' Proven False By Julian Calendar."
8 R. L. Odom, Sunday in Roman Paganism, p. 202.
9 Franz Cumont, Textes et Monumnets Figures Relatifs aux Mysteres de Mithra, (Brussels: H. Lamertin, 1899), Vol. I, p. 112.
10 Odom, p. 157.
11 Franz Cumont, Astrology and Religion among the Greeks and Romans, p. 163.
12 Tertullian, Ad Nationes, Book 1, Chapter 13 in J. P. Migne,Patrologiæ Latinæ Cursus Completus, (Paris, 1844-1855), Volume 1, columns 369-372.
13 See Heinrich Graetz, History of the Jews, Vol. II, pp. 563-564, emphasis supplied.