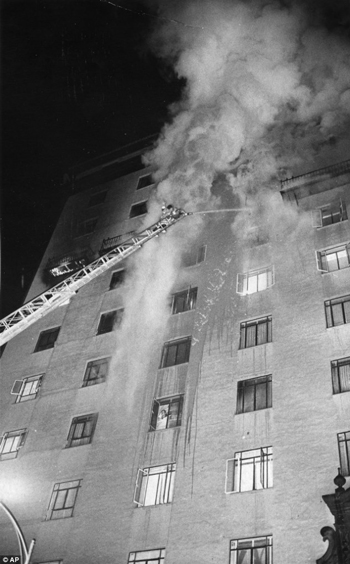 Malele aakuvwungulula taakali kulampa kuti asike aawo mpubaabede bantu banjaanji aabo bakanjombede mutala lya Hotela lya Pioneer.

Louis Taylor taakali kuyandisya kuti ayindilizye ali boonse. Mbombubo oobo mbucaacitika.
Lwiimbo lwabana Jackson 5 lwakuti "Ndiyooba ko" lwakali abusena bwasanu mukubaa mpuwo akaataa nyimbo zimwi, alimwi cimwi cipekupeku cipya cakalaa mutwe wakuti "Kaano ka Luyando", eeco cakali kutondezya Ryan O'Neal a Ali MacGraw, cakazwaa kusungulwa kutondezyegwa mumaanda aakulangilizya zipekupeku. Ambweni cintu cakali kukondelezya mukubusi ooyu Louis wakalaa myaka kkumi acisambomwe, cakali cintu cakuti Kkilisimasi wakali buyo afwaafwi kwamazuba masyoonto kuti usike. Walo taakazyi pe kabutaninga kuca kuti buumi bwakwe buyoocincila limwi.
Kumangolezya aabuzuba bwa Nalupale 19, 1970, cakali ciindi cakusekelela ku hotela lya Pioneer ku Tucson, Arizona. Myaanda yongaye yababelesi ba mbungano ya Makwebo aa Ndeke yaba Hughes, bakali bungene kabasekelela muswaano wabo wa Kkilisimasi waciindi comwe amwaka. Mukaindi kasyoonto buyo naakainda akataa masiku mu Nalupale 20, kwakatalika kuyaka mulilo mukati ka hotela. Nokuba kuti bamwi babelesi bakali yaamukide kale, "Bamwi bakailingana kutijaana kooku akooku mu hotela kugwasyilila beenzu bakalede mumazyuli aahotela kuti bazwe munsaa ntenda eeyo; bunji bwabeenzu aabo bakali bamadaala abamacembele. Bantu banjaanji bakacita zintu zyabusungu,' mbwaakaamba umwi wakali kweebelela."1
Louis wakali umwi akataa baabo bakalaa busungu. "Milumbe yakuvwuntauzya yakaambilizya kuti walo . . . wakagwasya bantu kusosoloka mulilo uuvwilima."2 Pele kakutaninga sika kubucedo, walo wakaangwa akupegwa mulandu wakukunka mulilo ooyo wakajaya bantu bali 29. Louis Taylor, muntu uusiya waku Amelika, wakatonkomana akukonkezya kwaamba kuti kunyina cibi ncaakacita eelyo nkamu yababetesi bamakuwa niyaamupa mulandu akumusinganya kuti akakkale buumi bwakwe muntolongo kusikila kumamanino aabuumi bwakwe.
"Taylor wakaalilwa kukombelezya Nkuta Mpati yaku Amelika kumupa lubeta lwakusola kujokolosya mulandu mu 1983. Ciindi coonse eeco, ooyo mubetesi wakali kweendelezya lubeta lwakapa Taylor mulandu wakukunka mulilo mu hotela, wakali kulanganya mulandu ooyo wakapegwa Taylor kuti tiiwakazekwa akukosozyegwa munzila iiluleme, aboobo wakazumanana kutumina Taylor zipego zya Kkilisimasi amabbuku aalembedwe mulawo wacisi.
Mumwaka wa 2002, umwi mulumbe waku CBS' "60 Tunzumina" wakabusya mpuwo yakuti bakapokola bainduluke kuvwuntauzyila mulandu wa Taylor kujana bumboni bupya. Babelesi ba Bululami bankuta yaku Arizona, bakatalika kusoma mulandu ookwa Taylor kuti babone naa, mbuli mbwaakali kwaamba walo, kuti wakanyina mulandu ncobeni. Kumamanino aamwezi wa Mukubwe Kaangala 3, 2013, kakwiindide myaka 42 yakuba muntolongo, eeyo yiinda atalaa myaka yoonse yakuba muntolongo mumusela wacisi ca Amelika, Taylor wakaanguulwa kuzwa oomo mwaakali kupika ntolongo nkaambo kamulandu ngwaatakacita pe.4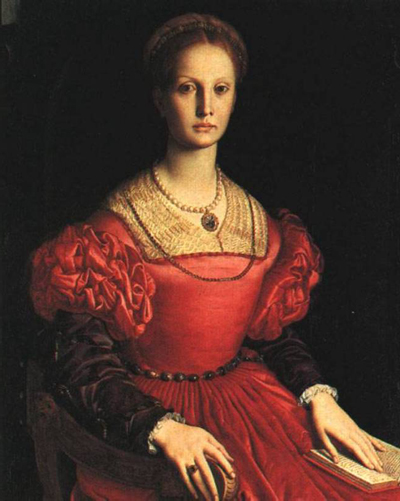 Nkamu ya Bululami yakaalilwa kumululamikila mulandu Louis Taylor. Yakaalilwa kubambulula mulandu ookwa Elizabeth Báthory. Ooyu mukaintu, awalo wakali mujayi ulaa mpuwo wakajayaide bantu bainda 600, pele taakabetekwa nkaambo mukwasyi ookwabo wakali mukwasyi uulemenede. Mumulandu ookwa Taylor, ooyo mulombwana wakasubwidwa mulandu ngwaatakalengelezya pe. Mukaambo kokwa Báthory, bamwi bantu bakaangwa akujailwa milandu eeyo Báthory njaakacita kakuli walo wakaangilwa amunzi ookwabo kuti atani kweendeendi nkaambo buyo kakuti wakali kuzwa kumukwasyi uulemenede. Nkuta yabululami tiiya "koofweede" pe kuzyiba milandu yobile eeyi mbuyakeelede kukosozyelwa twaambo nokuba kweengelela pe; yakafwinyina meso kutusimpe twakapedwe.
Bululami bwini bukkwene buyeeme atalaa twaambo twamasimpe. Aboobo lubeta, ncintu caambilizya kuvwuntauzya akubikka antoomwe twaambo toonse kunembo lya mubetesi abazeki. Kuti amwi makani kaatapedwe nokuba kuti kaatazumizyidwe, eeco nceciletelezya kubula bululami ncobeni – alimwi eeco – ncecaacitika ncobeni. Nkaambo bululami bwamasimpe bweelede kulibonya kucitigwa munzila iiluleme akumvwisyigwa kabotu munzila iisalala, aboobo zyoonse zijatikizya mulandu waacitigwa zyeelede kubikkilwa antoomwe mucikkelo cabumboni.
Lubeta lwa Kuvwuntauzya
Mfulumende ya Mwami wakujulu Yahuwah, ayalo ilaa nkuta yakujulu oomo mubetekelwa twaambo twabantu baansi. Munkuta eeyo, kufumbwa mwana musankwa amusimbi ookwa Adamu wakaponede ansi aano, uyokwiimikila alikke akubetekwa. Oomo munkuta, kuli milandu mipati kwiinda iikonzya kupegwa munkuta iili yoonse iijanwa mulubeta lwaanyika. Oomo, aabo baangululwa akujanwa kabatakwe mulandu balaangulukide kupona lyoonse kukabe kutamani. Balo bayoopegwa bulemu mbuli bami, akulanganyigwa kuti mbana basankwa abasimbi ba Mwami Singuzuzyoonse akukkala mumunzi mupati wakwe. Banokwaangulukide kweendeenda kufumbwa ooko mfulumende yabulemu bwakujulu nkwiisikila kulela. Balo bayoopona buumi bweelene abuumi mbwapona Mwami Yahuwah.
"Muŋanda ya Taata kuli masena manjaanji: kuti nicatali boobo, Ime nindamwaambila kuti: Ime ndaunka ndikamubambile masena." (Johane 14:2, 1599 Geneva Bible)
Aabo bayoojanwa kabalaa milandu, nokuba boobo, bayoosinganyigwa kuya kulufu. Kuleka mbuli Louis Taylor ooyo wakaangululwa akulekwa kuti alyeendelele, kufumbwa buyo mulandu wakusingwa waakupegwa munkuta zya Kujulu, kucinyina pe uyooyeleba kusingwa kwalufu ooko. Oolo lufu luyoopegwa, taluli lufu lwakufwa mubili ulikke buyo pe. Aalo mazina aabo ayoomwaigwa kuzwa mwibbuku lya Buumi lya Mwanaambelele. Kufumbwa cibotu ncibakacitide kabacili anyika ciyoomwailizyigwa acalo. Kusingwa kwini nkwa lufu luteeli, oolo lufu lutakonzyi kubukwa kuzwa kubafu. Ncencico eeco lubeta lwakuvwuntauzya buumi bwamuntu uuli woonse ncoluyandika kapati. Caambilizya buumi nokuba lufu lwamuntu ooyo – buumibutamani nokuba lufu lutabukwi. Kunyina kulubizya kweelede kucitika mukuvwuntauzya ooko pe. Kunyina ciindi cabili ciyootobela waawo pe. Boonse aabo bayoojanwa kabalaa milandu, bayoolobelela limwi kukabe kutamani.
Yahushua wakalilubwene lubeta lupati oolu eelyo Walo naakati: "Kunyina pe maseseke, aayo aatakalibonyi; alimwi kunyina cintu cisisidwe, eeco citakazyibwi nokuba kuletwa antangalala." (Luuka 8:17, KJV) Eeci ncisyomyo ncobeni! Micito yesu, kufumbwa mbwiitamvwisyidwe kabotu nokuba cintu citalibonyi munzila iisalala atalaa nyika, ciyoobetekwa kweendelanya abumboni, mumuni amakanze aamicito eeyo ngotujisi mumyoyo yesu. Walo ooyo uubala myoyo yabantu, ulakonzya kubeteka lubeta lwiinda kubaa luzyalo kapati kuli baabo batateelelwi kabotu, alimwi, kumwi kabwene koonse kuupaupa ameso kuli mumicito iilibonya aanga "micito yabululami".
Ncintu citeeleleka kwaamba kuti eeco ciyooba ciindi cikankamya mbuli mbocipanduludwe mu Mangwalo, alimwi ncobeni mbociyooba oobo. Ijulu lipede busena bupati kuciiyo eeci kutondezya mboceelede kubikkilwa maanu. Kumbali lyakuti oolu lubeta lwakuvwuntauzya lulaambwa muzibeela zitanteene, muli Daniele 7, Daniele 8, a Zekaliya 3, cibeela cipati ca Ciyubunuzyo acalo cilembedwe makani malemu ngeenya aaya. Ciyubunuzyo 4 kusikila ku Ciyubunuzyo 11 cijatikizya zintu zisangene antoomwe ziyoocitika, nokuba ziyoogaminina kucitika, mulubeta lwakuvwuntauzya. Zyaandaano zili lusele, zilembedwe ciiyo eeci muzibeela zili makumi obile azibili! Ncobeni, eeci ciiyo cipedwe bulemu kapati pele, cigambya ncakuti, mbasyoonto buyo bantu bazyi makani aaciiyo eeci.
Lubeta lwa kuvwuntauzya lutola busena munsaa cuuno cabulelo bwa Kujulu. Ncintu ceebeka ncobeni eeco:
Ciindi eeco nciconya, Muuya wakandinjila. Kujulu ndakaakubona cuuno cabwami, nkabela umwi wakalikkede acuuno eeco. Muntu wakakkede acuuno busyu bwakwe bwakali kuboneka mbuli bbwe libalangala abbwe lisalala pyu, nkabela cuuno eeco cakazingulukidwe fulicoongo ulaamubala wamweemvwe. Cuuno cabwami cipati cakalizingulukidwe azimwi zyuuno zyabwami zili makumi obilo azine. Nkabela muzyuuno eezi ndakabona bapati bali makumi obilo abone, bakasamide zisani zituba alimwi kumitwe bakasamide mishini yangolida. Kuzwa kuzyuuno eezyo kwakali kuzwa ndabo, akuyobeka, amizumo. Kumbele lyacuuno cipati kwakali kuyaka minzenge iili ciloba, eeyi njemyuuya ya Mwami Yahuwah iili ciloba. Kumbele lyacuuno nciconya eeci kwakali cakali kuboneka mbuli lwizi luli mbuli bbwe libalangala.
Nkabela kwakali zilenge zyone zipona ziimvwi mumabazu woonse one aacuuno cabwami, zyakalijisi meso, kumbele akusule
Nyenyezi eeyo iitwa kuti "Kulula." Cipaanzi catatu camaanzi akalula, aboobo bantu banji bakafwa akaambo kakunywa maanzi aaya, nkaambo akali kulula. (Ciyubunuzyo 4:2-6, 8-11, KJV)
Ooku kupandulula kutilimuna moyo, alimwi kunyanyaazya masusu, nkupandulula nkuta yakujulu. Nceciindi eelyo majwi aamuntu woonse, micito azintu zyoonse nzyasiside mumoyo wakwe kufumbwa muntu wakaponede atalaa anyika noziyooyubululwa. Caandaano cane cabbuku lya Ciyubunuzyo lyoonse cigeme kupandulula bwaamba Muya Uusalala ookwa Yahuwah ooyo waambila muntu uubala kuti, "Kocenjela ono! Bikkila Maanu aawa! Aaya makani malemu!" Yahuwah ulainda kuba buyo Mulengi wesu wabulemu Uulaa nguzu zyoonse. Walo wakacita kale munguzu Zyakwe kufumbwa eeco ncayelede kucita kutegwa afutule bana Bakwe banjaanji mbuli mbocikonzyeka. "Taata ulamuyandisya Mwanaakwe aboobo wakapa zintu zyoonse kulinguwe." (Johane 3:35, KJV) Walo wakati, "Peepe, taakwe, O Mwami." Mpawo Yahushua wakamwaambila kuti, "Ambebo nsikupi mulandu pe. Koya, pele ono utakabisyi limbi!." (Johane 8:11, KJV) Mbuli mupaizi wesu mupati, Walo ukulikidwe zinyonyoono zyesu. Pele kwiindilizya awaawo, Walo ulilimvwide mbweenya mbotulimvwa mumibili amizeezo yesu yoonse. Walo upima nguzu zyasunko lili lyoonse ndyotutingaana limwi kutegwa Walo azyibe mweelwe wanguzu nzyayelede kutupa kuti tuzwidilile musunko eelyo. Zyoonse eezi zipedwa mukuyoyela muya wamuntu aMoza kutegwa akkalwe camba akusyoma muluyando lwa Taata, alimwi kutegwa ayandaule lugwasyo oolo kwakasyomezyegwa akuvwunwa.
Lino atujatisye lusyomo ndotuzumina. Nkaambo tulijisi Mupaizi Mupati kwiindilila, walo wakainka akuyoosika kujulu kwini-kwini kwa Leza Taata. Ooyo ngu Yahushua, Mwanaa Yahuwah. Tatujisi Mupaizi Mupati uutakonzyi kutufwida lubomba mubuteteete bwesu. Mupaizi wesu wakasunkwa munzila zyoonse, mbubwenya mbuli mbotusunkwa swebo. Pele taakwe naakabisya pe. Lino atube aacamba swebo, tuswene kucuuno cabwami cokwa Yahuwah waluse. Ooko tuyootambula lweengelelo akujana luse lwakutugwasya ciindi notubula. (BaHebulayo 4:14-16, KJV)
Kusanganya kuli zyoonse eezi, kapimina ndiswe zintu zyoonse mucikkelo cabumboni mulubeta oolo, Yahuwah uya kumbele ntaamu yomwe yakutugwasya. Walo ulilomyede kubona kuti aabo batuzekela munkuta eeyo mbasazima abalongwema: mbantuma mbuli ndiswe aabo bakapenga kukkala buumi bwakusunkwa akusolekwa. Basalali bali 24 mbamwi akataa batuzekele munkuta yakujulu.
Basalali aabo mbuli ndiswe. Balisamide misyini yakukoma cinyonyoono. Kuyungizya waawo, kufumbwa eelyo nobatembaula Mwanaambelele (Yahushua) kunembo lyacuuno cisetekene, bagaminina kwaamba kuti, "Bakali kwiimba lwiimbo lupya kabati,
"Nduwe weelede kubweza bbuku akumatula zinamatizyo. Nkaambo nduwe wakajaidwe, nkabela abulowa bwako wakanununa bantu kuti babe bantu ba Mwami Yahuwah kuzwa kumisyobo yoonse, milaka yoonse, azisi zyoonse. Wakabacita kuti babe babwami, abapaizi ba Mwami Yahuwah wesu, aboobo bayoolela ansi." (Ciyubunuzyo 5:9-10, KJV) Aabo basalali inga kabanooli bamatata ba: Abrahamu, Isaka, Jakobe, Jakobe abana bakwe, abamwi bakaponede maumi aabululami muziindi ziimpene atalaa nyika. Ncobeni, bunji bwabo bakavwululwa akataa baabo bakabusyigwa antoomwe kuzwa kubafu a Mufutuli Yahushua akutolwa Kujulu Anguwe naakatanta kupiluka kujulu. (Langa Mateyo 27:52-53.)
Kubetekwa abantunyoko mbozyibene limwi kuti kabakuzekela, ncintu calubomba, eeco catakaliko kubantu banjaanji muziindi zyoonse. Kaambo keni kakuti Mwami Yahuwah inga wasala bantu bazekela bantunyina ncecitondezya mbwayandisya kuti oolo lubeta lukabe mubululami alimwi kakwiina kweengelela. Kuli banyama bone baambwa kuti balaa meso kumabazu woonse. Aabo mbanyama babusongo babwene akulemba kufumbwa cicitika. Kuti aabo batuzekela kabayandisya makani manjaanji aakukosweda muntu kaambo, balo banyama aaba balafwamba kubagwasya makani aala twaambo twamuntu ooyo. Aaba banyama bazwide luzyibo, nkaambo bakabona zyoonse alimwi akulemba zyoonse.
Kuti eeci cibalo kacitapandululi lubeta lwakuvwuntauzya, ino lubeta oolo lwaamblizya nzi? Nkaambo nzi Mufutuli Yahushua ncaimvwi? Mulimo nzi wabasalali bali kale kujulu? Nguni Mwanaambelele? Ninzi bbuku lya buumi? Ino kuti, oolu lubeta, kalutali lubeta lwakuvwuntauzya, ino lwaambilizya nzi?
Ibbuku lya Buumi
Ciyubunuzyo 4 ncecitweetela abusena aawo mpiikkedwe nkuta yakujulu, pele mulimo wini utalikilwa mu Ciyubunuzyo 5, oomo momutalikilwa kuzeka twaambo twabantu. "Ndakabona bbuku mujanza lyalulyo lyayooyo uukkede acuuno cabwami. Bbuku eeli lyakalilembedwe mukati aanze, alimwi lyakalimatidwe muziga zili ciloba." (Ciyubunuzyo 5:1, KJV) Eeli ndebbuku lilaa mulimo mupati lina lembedwe. Ndibbuku lya Buumi. Kunyina uutikanjile Kujulu ooyo uutalambedwe zina lyakwe mwibbuku eelyo.
Ciimo cesu kunembo lya Mwami Sikabumba ciyeeme kuleka amumuni ooyo ngotwakatambula, pele ciyeeme amilimo eeyo njotucita amumuni ooyo ngotwakatambula. Aboobo abalo bantu batamuzyi Mwami aabo basala ziluleme kusikila waawo mpobagolela kuzyiba cibotu abalo bali muciimo cibotu kwiinda baabo bakatambula mumuni munji, alimwi baliluula kuti bakutaukila Leza, pele kabakaka mumuni Wakwe, alimwi maumi aabo kaayimpene a mulimo wabo."
(E.G White, Desire of Ages, p. 239.)
"Our standing before God depends, not upon the amount of light we have received, but upon the use we make of what we have. Thus even the heathen who choose the right as far as they can distinguish it are in a more favorable condition than are those who have had great light, and profess to serve God, but who disregard the light, and by their daily life contradict their profession." Mwibbuku lya Buumi, kulembedwe makanze amizeezo yoonse yamuntu.Ndibbuku lya buumi bwamuntu boonse amusela wakwe ngwaakaponede anyika. Lililembedwe kufumbwa cintu ncaakacita muntu ooyo, kufumbwa jwi ndyaakaambide muntu ooyo, kufumbwa muzeezo wamaseseke ngwaakali kuyeeyela muntu ooyo kuzwa kumalengelo ookwa Adamu. Nokuba kuti Mangwalo taapandulwide nzila yini mbwaalembwa mazina aabantu mu Bbuku lya Buumi, Ibbaibbele lilijisi makani amwi aajatikizya cintu eeco, mpoonya aayo makani kwaasanganya antoomwe, aambilizya kuti zina lya muntu lilalembwa mwibbuku litakwe kulubizy eelyo ciindi nazyalwa ansi aano.

Petulo waamba kuti: "Kuti naa bantu bamubisizya nikuba kumusampaula, mutabweedezyi pe. Kapati amubaleleke nkaambo Leza wakamwiitila bukkale buli boobu kuti mutambule zileleko zyakwe." (Petulo 3:9, KJV) Eelyo Paulu naakali kukambaukila basongo bayiide bakumunzi wa Anthens, walo wakayungizya kubaamba kuti bakali tonkomene, kumwi kaamba kuti:
Lino Paulu wakaima kumbele lyabantu kunkanzo akuti, "Nywebo nobaalumi bamu Atenesi ndabona kuti muli basungu kukomba. Nkaambo nindakali kweendeenda mumunzi wanu, nindakali kulanga mumasena oomo momukombela, ndakajana cipaililo cilembedwe kuti, 'KULI LEZA UUTAZIZILWE.' Aboobo ooyo ngomukomba buyo kamutamuzi ngonguwe ngwenjanda kumwaambila lino. Leza wakalekelela bantu ciindi5 nibatakamuzi, pele sunu ulabalailila boonse mumasena oonse kuti beempwe. (Milimo 17:22-23, 30, NKJV)
Paulu taakali kubandauka buyo mazina kutembaula baabo bakali kumuteelela kuti bakondelezyegwe pe. Walo wakalizyi kuti Moza ookwa Yahuwah ulatuminwa kumwanaa Adamu kufumbwa buyo mbwaakazyalilwa ansi aano, kuti umweendelezye akumukwelela kulufutuko. Walo wakazumina kuti aabo bakali kumuteelela bakali bantu batamuzyi Mwami wakujulu, alimwi luzyibo lwabo lwakali kugola, kabasoleka kukomba Mulengi wazintu zyoonse. Mulugwalo lwakwe kuli BaLoma, Paulu wakapampanuna makani manjaanji, aakwaamba kuti:
Nkaambo kakuti Leza talangi ciwa camuntu pe. Bantu boonse bakabisya kabatazi Mulawo bayoonyonyoonwa nikuba kuti tiibakuuzi Mulawo ooyo. Abalo aabo bakabisya kabazi Mulawo, Mulawo ooyo nguuyoobazula. Nkaambo bantu tabalulami kuli Leza mukuti bakamvwa Mulawo. Pele aabo babamba Mulawo, mbabaluleme kuli Leza.
Bantu batali Bajuda aabo banyina Mulawo, pele ciindi lwabo beni nobacita zyaamba Mulawo, batondezya kuti balijisi Mulawo mumyoyo yabo, nikuba kuti tabajisi Mulawo wa Mozesi. Zintu nzyobacita zilatondezya kuti Mulawo ooyo ulilembedwe mumyoyo yabo. Balizi kuti eezi nzyamasimpe nkaambo manjezeezya aabo alabakasya, alimwi zimwi ziindi alabazumizya. Mboziyooba mubuzuba oobo, Leza kwiindila muli Jesu Kilisito, uyoobeteka maseseke aali mumyoyo yabo, kweendelana a Makani Mabotu aaya ngekambauka mebo. (Baloma 2:11-16, KJV)
Muntu uli woonse ulaa ciindi cimweelede cakufutulwa. Ooyo ngowakali mulimo wini ookwa Yahushua wakutufwida lufu lwaciciingano! Aboobo, bululami bwabulemu bwakujulu bubikkide bantu boonse abusena bomwe kunembo lya mulawo wabulemu. Boonse balaa ciindi cibotu cakulisalila kucita cibotu akwiingula koongelezya kwa Muya Uusalala.

"Ma! Nkobayoonyandwa akukkomana banamasi akataa masi woonse, akataa batamuzyi Leza, eelyo baakumvwa kuzwa kumulomo Wakwe Mufutuli kuti "kufumbwa nimwakacitila umwi awumwi wabaaba Basazima, inywe mwakali kucitila Ndime eeco"! Mwati nkukondwa moyo wa Luyando luteeli, eelyo basikwiiya Bakwe baakukankamuka kabanyandidwe akukondwa nkaambo kamajwi Aakwe aabalumbaizya!"6

"Ubayungizizye milandu atala aayeeyo njobajisi, ayeeyo njobajisi kale utabafutuli pe. Bazibinganye kuzwa mubbuku lyabuumi, utabalembi abaabo baluleme. (Intembauzyo 69:27-28, KJV)

"Mbubonya oobo kufumbwa uuzunda uyoosamikwa zisani zituba, alimwi zina lyakwe nsikalimwayi kuzwa mubbuku lyabuumi. Njooambilizya zina lyakwe kuli Taata abangelo bakwe." (Ciyubunuzyo 3:5, KJV)

Mwami Yahuwah kunyina pe natiikasinikizye naba muntu omwe kuti afutulwe kuti muntu ooyo katayandide kufutulwa.
Mwanaambelele Kunembo lya Cuuno Cabulemu
Ciyubunuzyo 4 citondezya mbwiikkedwe nkuta yakujulu eeyo, pele mu Ciyubunuzyo 5 momutalikilwa kuzeka twaambo twabantu. "Ndakabona bbuku mujanza lyalulyo lyayooyo uukkede acuuno cabwami. Bbuku eeli lyakalilembedwe mukati aanze, alimwi lyakalimatidwe muziga zili ciloba." (Ciyubunuzyo 5:1, KJV) Mungele ulaa nguzu kapati wiitila bantu boonse kuti baboole kuzyoopampanuna zijazyo akujula bbuku. Nokuba boobo, kunyina naba omwe "Kujulu, nokuba anyika, nokuba kunsaa nyika" wakajanwa uukonzya kujula bbuku eelyo nokuba weelede kulanga mubbuku eelyo!
Eeci cakaba cintu cityompya kumushinshimi wakacembeede ooyo. Walo wakalizyi bbuku eelyo ncolyakali kuyandikila. Lijisi misela yamicito yoonse yakacitwa atalaa nyika, kufumbwa jwi lyakaambwa, kufumbwa muzeezo wamaseseke wakali mumoyo wamuntu kuzwa kumalengelo ookwa Adamu. Kakwiina bbuku eelyo, lubeta lwakuvwuntauzya tiilwakali kukonzya kutola busena pe! "Ndakalila kapati, nkaambo taakwe naba omwe wakeelede kuvwununa bbuku eelyo nikuba kulilanga-langa mukati." (Ciyubunuzyo 5:4, KJV)
Umwi wabasalali wakafwamba kuumbulizya Johane, kamwaambila kuti: "Eelyo umwi wabapati wakandaambila kuti, "Utalili! Bona! Syuumbwa uuzwa kumusyobo wa Juuda, walunyungu lwa Davida wakazunda, aboobo walo ulakonzya kuvwununa bbuku eelyo akumatula ziga zyalyo zili ciloba." (Ciyubunuzyo 5:5, KJV)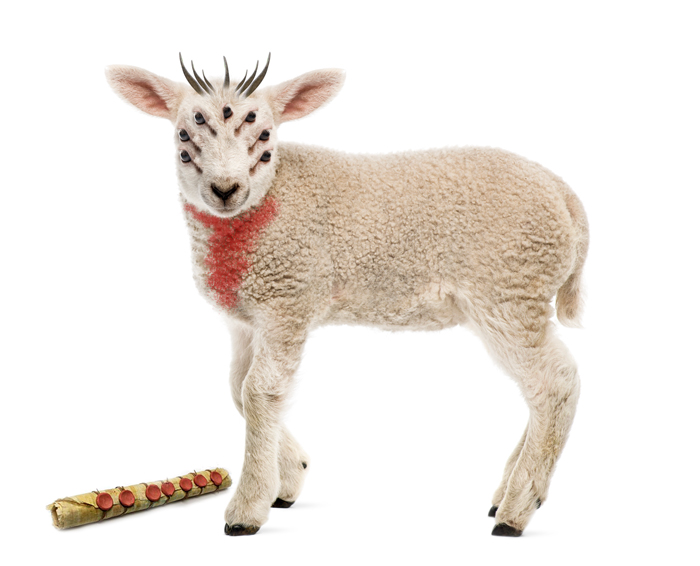 Mwanaambelele ookwa Yahuwah ooyo uugwisya zinyonyoono zyanyika nguuyelela kujula bbuku.
Lino Johane wakaccangamuka akuswiilila. Cabota! Kunyina muntu wakajanwa weelede kujula bbuku eelyo, pele bakajana syuumbwa uukonzya kucita eeco. Ncobeni ooyu ngo mwami, wanguzu akataa banyama uukonzya koonda mulimo ooyo!
Mpoonya inga azyoocenguluke kulanga munyama ulaa nguzu, ooyo wakalaa nguzu zyakucita kwiinda muntu lwakwe, nceeci ncaakabona. "Lino ndakabona Mwanaa mbelele kaimvwi akati kacuuno azilenge zyone alimwi abapati. Mwanaa mbelele wakali kulangika mbuli uujaidwe. Wakalijisi meja aali ciloba ameso aali ciloba, eezi zyakali myuuya ya Leza iili ciloba eeyo yakatumwa munyika yoonse" (Ciyubunuzyo 5:6, KJV)
Ncobeni! Mwanaambelele ookwa Yahuwah ooyo uugwisya zinyonyoono zyanyika nguuyelela kujula bbuku eelyo. Alikke Walo nguwabaa nguzu zyakucita mulimo ooyo. Banyama bone abasalali bali 24 mpoonya aawo bakaanka kwiimba "Lwiimbo lupya"; Bakali kwiimba lwiimbo lupya kabati, "Nduwe weelede kubweza bbuku akumatula ziga. Nkaambo nduwe wakajaidwe, nkabela abulowa bwako wakanununa bantu kuti babe bantu bokwa Leza kuzwa kumisyobo yoonse, milaka yoonse, azisi zyoonse ." (Ciyubunuzyo 5:9, KJV) Zyuulunzuma zyabangele bali munkuta eeyo abalo aawo nkusangana kuvwentuka kwiimba cikondelezya: "bakali kwiimba, nkemvwide cakupozomoka kabati, "Mwanaa mbelele ooyo wakajaidwe, uleelede kutambula bwami, lubono, busongo, nguzu, kulemekwa, bulemu, akutembaulwa!" (Ciyubunuzyo 5:12, KJV)
Kupampanuna Zinamatizyo
Caandaano cacisambomwe cipandulula caacitika eelyo nilyaajalulwa bbuku eelyo. Eeli bbuku lijatikizya musela woonse wanyika abuumi buli boonse bwakakkedwe atalaa nyika. Zisinsyo zili ciloba ziiminina misela yiimpene ya musela wanyika antoomwe. Kufumbwa mbucajulilwa buyo, cisinsyo comwe comwe cinoojulidwe kusikila kumamanino. Kunyina mpocigolela kusikila ciindi ca kuboola kwabili kwa Mufutuli Yahushua. Nokuba boobo, kufumbwa cisinsyo citobela cajulwa, mpoonya kutalika ciindi camusela wanyika caandeene.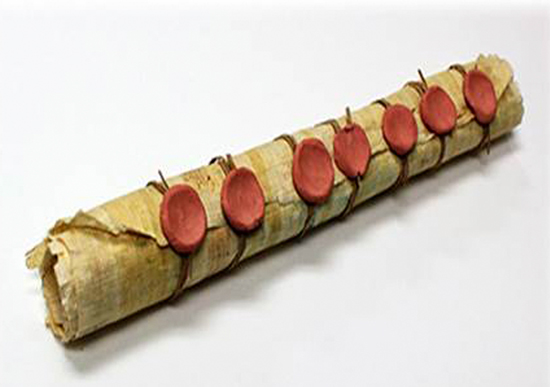 Zisinsyo zili ciloba zijatikizya musela woonse, kuzwa kumalengelo ookwa Adamu kusikila ku
Nsabata ya cuulu ca myaka Kujulu.

Ncintu citakonzyeki kuganta kutondeka aciindi cini eelyo bunji bwazisinsyo zyabbuku eelyo nizyakajulwa. Alimwi, aboobo, taakwe kaambo kufumbwa nizyakajulwa. Mulimo wa Julu lilikke kusala ziindi zyamisela eeyo. Eelyo zisinsyo zyabbuku nozyaambilizya ziindi zyamisela yanyika ziimpene, zilipedwe kweendelana amuzeezo wabulemu bwa Kujulu. Ciindi camusela (naa zyalane) lijanwa mucisinsyo cimwi, ooko nkusala kwankuta iikkede mulubeta Kujulu. Amwi mazuba inga azibwa pele kutali woonse pe.
Cinamatizyo Citaanzi: Kuzwa kuli Adamu kusikila kuli ?
Cinamatizyo Cabili: Kuzwa ? kusikila ?
Cinamatizyo Catatu: Kuzwa ? kusikila ?
Cinamatizyo Cane: Kuzwa ? Kusikila?
Cinamatizyo Casanu: Cijatikizya baabo bakajaigwa kuzwa kuli Adamu kuya kumbele.
Cinamatizyo Cacisambomwe: Kuzwa mu 1755 kusikila ku Kuboola Kwabili kokwa Yahushua.
Cinamatizyo Caciloba: Citalikila kaindi kasyoonto munsaa kusiba mweembo mutaanzi akusikila ku Kuboola Kwabili kwa Yahushua.
Ibbuku lya Ciyubunuzyo lyakalembwa eelyo zinamatizyo zyone nizyaacitikide kale. Aboobo, nzisyoonto zintu zyaambilizyigwa kuziindi eezyo nkaambo cintu cipati kuzyalane lyamamanino cili mucisinsyo cacisambomwe aciloba. Muziindi eezyo, Ijulu talikakkali kalyuumwine pe. Yahuwah wakapa makani manjaanji aajatikizya ziindi eezyo nkaambo zilaa mulimo mupati kubazumi aabo bapona munsaa mamanino aaciindi, aabo balicenjezyedwe zintu zicitika muzibeela ca cishinshimi eezyo zisinkidwe pele zijatikizya mbabo cigaminina.
Cinamatizyo Citaanzi
"Bakali kwiimba, nkemvwide cakupozomoka kabati, "Mwanaa mbelele ooyo wakajaidwe, uleelede kutambula bwami, lubono, busongo, nguzu, kulemekwa, bulemu, akutembaulwa!" (Ciyubunuzyo 6:1-2, KJV)
Johane kalangilizya, wakapegwa malailile aakuti: "Koboola ubone." Kufumbwa cakali kutola busena, walo wakeelede kucimvwisya akuciteelelesya kabotu.
Ooyo uutantide mbizi ulaa kalembe. Kalembe ncintu ciiminina nkondo. Cintu cikondelezya ncakuti, ibbala lya "kalembe" (toxon) lizyila kubbala limwi lya (tikto) eelyo liiminina "kubamba" akuti "kukomezya." Ndibbala libelesyegwa mumaambila mbali kuti … luunyaunya luletelezya cinyonyoono."7
Eeci ncintu ceelela nkaambo cisinsyo citaanzi citalikila kuli Adamu, muntu mutaanzi, eelyo cinyonyoono "nicakalibonya." Adamu wakapona munsaa kusikila myaka iili cuulu. Walo wakateelela malailile ookwa Yahuwah kuti "." (Matalikilo 1:28, KJV) Buumi bwakwe bulamfu bwakulitolaansi akweempwa cinyonyoono, bwakali kutondezya lusyomo lwakwe kumisela yakali kutobela kumbele, acisyomyo ca Mufutuli ooyo wakali kuzyoonununa akubambulula ceeco Adamu ncaakasweekelwa mumuunda wa Edeni eezyo nzyezisyomyo nzyeenya bantu nzyobalamatide mulusyomo kusikila buzuba buno. Eezi zisyomyo zyakamwakizyanya "kaziyaakukoma" alimwi ziyoozumanana kucita boobo kusikila kumamanino nkaambo bubotu lyoonse bulazunda atalaa busofwaaazi. Nokuba kuti tatuzyi lino cibeela cabili cacishinshimi nicaatalika, pele citaanzi cakatalikila kuli Adamu. Musela mutaanzi ooyu eelyo luzyibo lwa Mulengi nilwakali kusalala kalutavweledwe mumilumbe iikopa mizeezo; ooyo musela ulitondezyedwe a mbizi iituba.
Cinamatizyo cabili
"Mwanaa mbelele naakamana kumatula ciga cabili, ndakamvwa cilenge cabili kaciti, "Boola ubone!" Mpoonya kwakazwa bbiza limbi, eeli lyakali kusalala. Ooyo wakatantide ali ndilyo wakapegwa nguzu zyakubusya nkondo ansi aano, kuti bantu bajayane muli cabo beni. Wakapegwa apanga pati." (Ciyubunuzyo 6:3-4, KJV)
Malailile alipedwe alimwi kuti kuteelelwe akumvwisisya ceeco citondezyegwa. Eeyi mbizi ilasubila. Mu Mangwalo, musyobo uusubila wiiminina bulowa alimwi musyobo weelela kwiiminina musela wanyika uutobela waawo. Nokuba kuti tacikonzyeki kuganta eeni aatalikila ciindi eeco, kunooli cakatalikila muciindi Adamu naakafwide nokuba munsaa mamanino aabuumi bwakwe. Muciindi eeco, kwakaba kuzanga kupati alimwi banjibanji, aabo mubuumi bwa Adamu, bakali kusyomeka ku Mulengi, bakacenguluka akuzangila julu.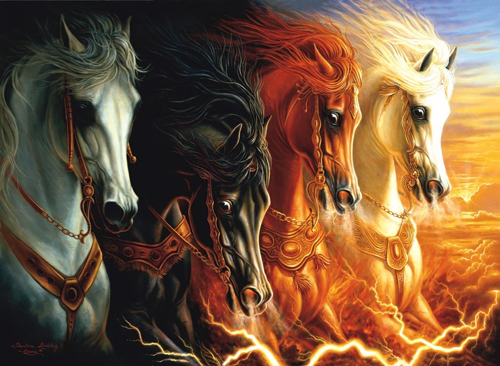 Zisinsyo zitaanzi zyone zijalwida mabbiza one. Comwe comwe ciindi Johani naambilwa kuti "Koboola ubone." Aaya malailile, ngeesu aswebo mazubaano kuti: tuteelele akumvwisya cishinshimi.
Eeci cibalo cilangikaanga caambilizya ciindi eeco mukowa wankalakata zyabalombwana niwakali kudyaaminina nyika. "Ciindi eeco bantu batasyomi bakalivwulide kapati munyika yoonse, alimwi bakazyala bana basimbi. 2Nkabela bantu ba Leza bakabona kuti aaba basimbi bakali babotu, aboobo bakatalika kukwata kufumbwa aabo mbobakali kuyanda." (Matalikilo 6:1-2, KJV) Cintu cakatobela waawo mumazyalane cakali kuzyala nkalakata zyabalombwana aabo "bakaatula luumuno kuzwa anyika."
Bulwani akusofwaala kwakali mumusela ooyu ncecaaletelezya kuti nyika isalazyigwe kwiinda mukunyikwa muzambangulwe lyameenda.
Mumazuba aayo, alimwi amumazuba aakatobela, kwakali bantu balamfu munyika, aaba mbabakazyalwa kubasimbi aabo bakakwetwe kubantu ba Leza. Aabo mbabakaba basinguzu mumazuba aayo, alimwi mbabakali basimpuwo baciindi.
Mwami Leza naakabona kuti bubi bwabantu boonse bwavwulisya koonse-koonse, akuti mizeezo yabo yoonse yakazwide buyo bubi, wakausa kuti wakalenga bantu akubabikka munyika. Aboobo Mwami Leza wakati, "Ndiyoobanyonyoona bantu mbindakalenga koonse kufumbwa nkobabede munyika, alimwi abanyama, bayuni, azintu zyoonse zikalaba ansi, nkaambo ndausa kuti ndakazilenga." Pele Mwami Leza wakaliboteledwe kapati a Nowa.
Nowa wakazyala bana balombe botatwe, ba Syemu, Hamu, a Jafeti. Walo wakali muntu mubotu uululeme kuli Leza, alikke buyo ngomuntu wakali kumvwana a Mwami Yahuwah.
Pele bantu boonse bakali basizinyonyoono kuli Leza, nyika yoonse yakazula bafumpi. Leza naakiilanga nyika, wakabona kuti yakalibijide, nkaambo bantu boonse bakali basizinyonyoono cakumaninina. (Matalikilo 6:4-7, 11-12, KJV)
Ibbuku lya Enoch alyalo lilungulula bulwani oobo mbubakali kucita aabo bantu bapati eelyo nobakali kulwana akujaya bantu akujayana muli cabo. Luumuno lwakayaamuka ncobeni kuzwa atalaa nyika mumusela wa nkalakata zyabantu mbweenya mbokupanduludwe mucisinsyo cabili.
Cinamatizyo Catatu
"Lino Mwanaa mbelele naakamatula ciga catatu, ndakamvwa cilenge catatu cakati, "Boola ubone!" Mpoonya kwakazwa bbiza limbi, lyalo lyakali kusiya. Ooyo wakatantide ali ndilyo wakalijisi cipimyo mujanza lyakwe. Mpoonya ndakamvwa cakali kulimvwisya aanga ndijwi lizwida akati kazilenge zyone, lyakati, "Lufulu lomwe lwabulotwe lulaulwa kkobilii lyansiliva lyomwe, mfulu zyotatwe zyamaila zilaulwa mbubonya, pele mutanyonyooni mafuta awaini." (Ciyubunuzyo 6:5-6, KJV)
Cisinsyo catatu cakajulila bbiza lisiya atalaa nyika akutonkela kumbele makanze ookwa Saatani aakuvwunikila akusisa kasimpe, mumuni, aluyando lwa Mwami Yahuwah. Kuleka cceba, ooyo uutantide bbiza eelyo ujisi cikkelo mujanza lyakwe. Zikkelo zyakali kubelesyegwa kupima kulema kwacintu. Pele aawa kasimpe keni nkakuti eeco cikkelo tiicakaluleme pe. Cakali cikkelo cakucengelela muntu eelyo naula maila amuulo uukkwene nkaambo kakuti ikkobili lyomwe kupima cisela camaila aampunga alimwi zisela zyotatwe buyo zyamaila amwi amuulo wakkobili lyomwe, eeyo yakali myuulo iidulisya mumazuba aayo.
Cakulya kanjaanji ncecibelesyegwa kwiiminina lusyomo mu Mangwalo. Eelyo Mufutuli Yahushua naakati, "Ndime cinkwa cipa buumi. Kufumbwa muntu uuza kulindime takooyoofwa limbi nzala, ayooyo uusyoma mulindime, takooyoofwa limbi nyota pe," (Johane 6:35, KJV), aabo bakali kumuteelela bakalizyi ncobeni ncaakali kwaamba Walo. Inga kwalibonyaanga eeci cisinsyo ciiminina ciindi camusela eeco cakatobela zambangulwe lyameenda eelyo buzangi akubula lusyomo nikwakayambukila atalaa nyika mbuli bulwazi bwa kkansa. Mpuwo ya Nimrodi amukaakwe uusofweede, Semerimusi, antoomwe abupaizi bwabo busofweede bwakuzangila julu, bakaleta musela wamanyongwe uucilibonya amazuba aano muziyanza zyakukomba Maliya kuti "Mwami mukaintu wa Kujulu," akubbalaika zisanzu zya Kkilisimasi atalaa zisamu, azimwi zinjaanji zisyomwa mbuli zeezyo nzyaakalengelezya Nimrodi.
Malailile aapedwe yooyo uutantide bbiza lyatatu, nokuba boobo, ngacigaminina kwaamba kuti: "Mpoonya ndakamvwa cakali kulimvwisya aanga ndijwi lizwida akati kazilenge zyone, lyakati, "Lufulu lomwe lwabulotwe lulaulwa kkobili lyansiliva lyomwe, mfulu zyotatwe zyamaila zilaulwa mbubonya, pele mutanyonyooni mafuta awaini." Mungwimba a waini zyoonse zyobile antoomwe zyakali kwiiminina kasimpe ka Moza. Muciindi eeco, eelyo kusofwaala kwakaindila akubaa mpuwo kapati atalaa nyika mumalelo manji, Mwami Yahuwah wakali kubamba zyalane Lyakwe lisetekene kwiinda muli Abrahamu. Luzyibo lwa Mulengi tiilwakasweekela limwi kuzwa anyika pe. Aabo bakali kuyandisya kuzyiba ncobeni akuteelela kasimpe bakacili kukonzya kucita boobo.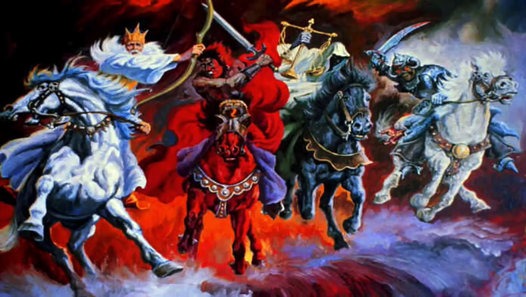 Zisinsyo zitaanzi zyonse zijalwida batantide mabbiza bone, baiminina ziindi zyamusela wanyika zitaanzi zyone.

Cinamatizyo Cane
"Lino naakamatula ciga cane, ndakamvwa jwi lyacilenge cane lyakati, "Boola ubone!" Mpawo ndakalanga, ndakabona bbiza litubuluka. Ooyo wakatantide ali ndilyo zina lyakwe wakali Lufu, nkabela cikkalilo cabafu cakali mutobede munsi. Aaba bakapegwa nguzu zyakujaya cibeela cane canyika kwiindila mukuleta nkondo, nzala, malwazi, alimwi abanyama babutambo." (Ciyubunuzyo 6:7-8, KJV)
Cimwi cishinshimi ca Messiah cikondelezya mu Cizuminano Cakale, cimwaambilizya kuti Walo: "Mubelesi wakwe uulya wakakomena kumbele lya Yahuwah mbuli katabi kasyuuka, mbuli muyanda wazwa munyika njumu. Taakajisi bulemu nibuba bweebesi bwakuti buloongelezya. Taakwe nociba comwe mubube bwakwe cabweebesi cikonzya kututolela moyo." (Izaya 53:2, KJV) Ibbala lyaci Giliki lyeelene a bbala lya, chloros eelyo liiminina kuti "katewu kateteete" ndebbala kuzwa bbala lya Cikuwa eelyo libelesyegwa kupandulula bbiza lyane: " 'nyanzabili kubalangala,' musyobo wabwizu buteteete … 'cintu canyanzabili,' aboobo, 'cibalangala' …"8
Yahushua wakali kasamu kateteete, wakazyalwa munsaa cuulu camyaka cane, buumi Bwakwe bwakanjililizya amucuulu camyaka casanu. Walo wakalisalila kulyaaba kuti alyataukwe a Lufu, pele mukucita boobo, Walo wakavwuntamuna matebulu aabweende bwazintu zyoonse. "Muli Kilisito, Yahuwah wakagwisya nguzu zyabami amalelo oonse akwaausya nsoni antangalala naakatondezya kuzunda kwakwe." (Bakolose 2:15, KJV) "Aboobo eelyo Walo naamba kuti: 'Eelyo naakatanta kujulu, wakakwelelezya akusolweda bazike mubuzike,'" kutegwa aswebo tukonzye koompolola mukukkomana katwaamba kuti? Yebo O lufu, luli kuli luzundo lwako? Yebo O lufu, luli kuli lubole lwako?" (Ba Efeso 4:8, NKJV; 1 Bakolinto 15:55, KJV)
Kufumbwa ciindi eelyo caando cane nicakajulwa, citondezya bweende bwanyika eelyo Mufutuli naakaboola kuzyoonununa bantu. Yahushua wakatuminwa kuli baabo bainda kusofwaala muciindi eelyo musinze wamoza niwakadyaaminide ncobeni kufumbwa mumuni wakaciliko atalaa nyika. BamaJuuda mbibakasisyidwe mumuni mupati. Kwakali kuyanda kwa Yahuwah kuti balo bakaabanye mumuni ooyo kumikowa yabantu bali mumbali lyabo amasi aayo aakali kukosola misinzo kwiinda mulukwakwa lwa Isilayeli kuya kumakwebo kunyika akumusanza. Nokuba boobo, kutobela ciindi cabaJuuda cakupiluka kuzwa kubuzike ku Bbabbuloni, baJuuda tiibakaabanya mumuni ngubaapedwe Kumasi aakabazingulukide pe. Pele, balo bakanjomba mukukomba mituni alufutuko lwamilimo yamaanza aabo mbuli bafalisi.
Lwiiyo lwaci Giliki lwakasofwaazya zikolo zyabuJuuda akusungilizya cisi eeco munzila yatakamvwudwe. Cintu cakatobela waawo cakali lufu lwa mumoza mubantu banji. Pele eeco cakajatikizya cisi cabuJuuda acalo. Bamwi baJuuda bakatonkomana kusyomeka kumilazyo yansiku, eeyo njobaatambula kuzwa kuli Adamu, a Mozesi; alimwi bunji bwabo bakasweekelwa maumi aabo kumfulumende naa (banyama) batundulula eezyo zyakali kulela atalaa cisi ca Palesitaini eeco cakazyibidwe muciindi eeco.
Cinamatizyo Casanu
"Lino Mwanaa mbelele naakamatula ciga casanu, ndakabona kunsi aacipaililo myuuya yabaabo bakajaigwa akaambo kakukambauka majwi aa Yahuwah alimwi akaambo kabumboni oobo mbubakali kupa. Bakapozomoka bakati, "O Mwami Singuzuzyoonse, Oosalala, Oosinizizye, ino ndilili noti kabeteke akusubula bantu bali ansi aabo bakatujaya?"Mpoonya omwe-omwe wabo wakapegwa jansi lituba akwaambilwa kuti balindile akulyookezya kaindi kaniini mane kusikila babelesinyina, babunyina abalo bajaigwe mbuli mbubakajaigwa balo." (Ciyubunuzyo 6:9-11, KJV)
Kwakali bantu bakajailwa kasimpe kuzwa ciindi Cain naakaimpula janza lyabujayi akukosola buumi bwa Abela. Bunji bwabashinshimi ba Cizuminano Cakale bakafwida mumaanza aabantu bajayi. Kukomena akumwaikizyana kwabuna Kristu kwakatonkela kumbele kujailwa akufwida kasimpe. Eelyo ba Loma nibakacili kulendekezya kutambula misyobo yiimpene yalusyomo, mukuya kwaciindi, lusyomo lusalala lwa baapositolo alwalo lwakasofwaazyigwa, aboobo baLoma bakacimwa akusulaika bana Kristu cakuti bakaindilizya kubapenzya.
Kwiinda kupenzyegwa abakomba mituni, kutundululwa ababunyina banaKristu kwakaliindide kapati. Bbishopo waku Loma wakatalika kuba musololi wacikombelo akataa bamwi, pele mbuli mbwaakali kuyaa kubaa nguzu, wakasoleka kubungilila bantu banjaanji mubweendelezi bwakwe. Walo wakasungilizya akusinikizya bantu kuti baleke mizeezo yabo kuti batafwi. Lilikke Julu ndeliyooyubununa zyuulunzuma zyabaabo bakasweekelwa maumi aabo kunguzu zisofweede eezyo kuti bakwabilile kasimpe.
Mazina abaabo anooli akasweeka akulubwa mumisela yoonse. Kunyina muntu uupona mazubaano uubazyi nokuba kubaibaluka nokuba uuzyi mbubaapenga kutegwa bazumanane kusyoma muli Yahuwah. Pele kunyina pe nibakalubilwa limwi. Mazina aabo alilembedwe mwi Bbuku lya Mwanaambelele lya Buumi alimwi balaa busena bwiindene mumoyo ookwa Taata. Cisinsyo casanu cilisekkedwe mbuli mulumbe wakuumbulizya baabo balaa bumboni bwakasimbwa abulowa bwabo. Nokuba akataa lubeta lwakuvwuntauzya, Mwami Yahuwah ulibikkide ciindi ambali cakuti atumine milumbe yabulangizi akuumbulizya bantu bakwe. Aabo bakafwida kasimpe tiibakalubwa pe. Bayoolumbulwa kufumbwa cintu eeco ncobayoozunda mukupenga kwabo atalaa nyika.
Alimwi eeci ncisyomyo cazyalane lyamamanino alyalo. Kuti kakuli bamwi akati kesu baitidwe kuti bakape bumboni abulowa bwabo, lino tulakonzya kukkazyika myoyo yesu muluzyibo lwakuti, aswebo, tuyooibalukwa akubusyigwa mubuzuba bwamamanino.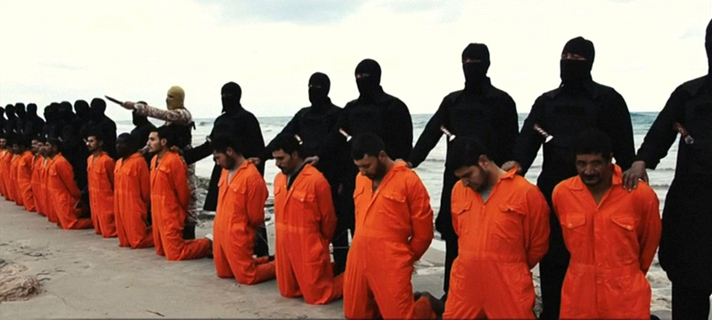 Aabo bakaaba maumi aabo nkaambo kakasimpe tabakonzyi kulubwa pe. Mazina aabo alilembedwe abulowa mumatansyi aa Mufutuli.

Cinamatizyo ca Cisambomwe
"Lino naakamatula ciga cacisambomwe, ndakalanga eelyo nyika niyakazungaana kapati. Zuba lyakabaya, lyaba mbuli cisani cisiya mbi, mwezi wakasalala pyu mbuli bulowa. Nyenyezi zyakawida ansi mbuli nkuyu zitana bizwa mbozikulumbukila ansi ciindi guwo nolibbubbula. Julu lyakavwungailwa mbuli kanseme kavwungwa, eelyo malundu ansumbu zyoonse zyakagwisigwa aawo mpozyakabede.
Mpoonya aawo bami baansi, beendelezi, bapati balumamba boonse, bavwubi, basinguzu, abantu buyo, bazike naa bazyale, bakayuba mumpangala, alimwi amumyaala yamumalundu. Bakaambila malundu aamyaala kuti, "Amutuwide mutusise kuzwa kuli yooyo uukkede acuuno cabwami akutuvwuna kuzwa kubukali bwa Mwanaa mbelele! Nkaambo buzuba bwabukali bwabo bwasika, ino nguni uukonzya kubuyumina?" (Ciyubunuzyo 6:12-17, KJV)
Zyoonse zyaando eezi, kufumbwa buyo zyaakujalulwa, ziyoozumanana kusikila kumamanino. Cisinsyo cacisambomwe cakatalikila muciindi cakuzungaana nyika ku Lisbon mu 1755, cigaminide azintu zili munsaa ciindi cakumamanino a ciindi camapenzi kusikila kukuboola kwabili. Comwe comwe akataa ziindi eezyo zikwelela maanu aamuntu kumamanino aanyika aambidwe mutumpango tuli cisambomwe:
"Kuzungaana kwanyika Kupati" – Kuzungaana nyika ku Lisbon, Vwumbi Pati 1, 1755
Buzuba Busiya Mbi – Kaanda Kaniini 19, 1780
Nyenyezi zyaloka kuzwa Kujulu – Vwumbi Pati 13, 1833
Kusikila cecino ciindi, ijulu talina vwungailwa mbuli mulembo naa munseme, nokuba "malundu wonse ansumbu zyamulwizi . . . tazyininga gwisyigwa kuzwa mumasena aazyo." Kunyina muntu wakatijila mumpangala zyamabwe akukombelela malundu kuti abadimbilile atala. Zyoonse zintu eezi ziyoocitika nayoolibonya Yahushua aciindi cakuboola kwabili. Eeci caambilizya kuti cisinsyo cacisambomwe cimanina akuboola kwabili kwa Yahushua.
Cinamatizyo cacisambomwe cilaa mulimo kapati kuzyalane lyamamanino. Comwe comwe cazisinsyo zyone zitaanzi cilaa tumpango tobile buyo. Cisinsyo casanu cilaa tumpango totatwe buyo. Eezyo zintu ziyoocitika mucisinsyo cacisambomwe, nokuba boobo zijatikizya baabo bapona kusikila kumamanino eeni. Makani manjaanji alipedwe kutegwa kutakabi muntu uutikajanwe talibambide.
Kwaandwa Caando
Kuli zyaando zili ciloba, pele eelyo cisinsyo cacisambomwe caakujulwa, Johane wakaitilwa kulanga cimwi. Eeco ncaakatondezyegwa kutobela waawo cisikila mucisinsyo cacisambomwe nkaambo caando caciloba tacininga julwa aciindi eeco.
"Musule lyayaaya ndakabona bangelo bone baliimvwi muzyooko zyone zyanyika. Bakasinkila myuuwo yone kutegwa luuwo lutaungili ansi nimuba mulwizi nikuba kuungila kumusamu uuli buti. Mpoonya ndakabona aumwi mungelo wakazwida kujwe kajisi acidintyo ca Yahuwah uupona. Wakapozomokela bangelo bone aabo Yahuwah mbaakapa nguzu zyakunyonyoona nyika alwizi. Mungelo ooyu wakati, "Mutanyonyooni nyika niluba lwizi noziba zisamu, mane kusikila tubabikke cidinto naa caando ankumo babelesi ba Yahuwah wesu." Eelyo ndakaambilwa kuti mweelwe wabantu aabo bakabikkwa cidinto ca Yahuwah ankumo zyabo wakali zyuulu zili myaanda iili makumi one azyone. Bakazwa kumisyobo ya Isilayeli iili kkumi ayibili. (Ciyubunuzyo 7:1-4, KJV)
Eeci ncencico ncolwiiminina lubeta lwakuvwuntauzya loonse! Aabo bakaaba maumi aabo ku Mulengi akumulekela kuti Walo abalembe mulawo Wakwe mumyoyo yabo, bayookwaandilwa limwi kukabe kutamani! Tabakasikwi ntenda munsi lyabo. Kwaandwa caando ncecintu cimanizya kubasimpa mukasimpe kutegwa batakazungaani. Alimwi tabali buyo bamusela wamamanino bayookwaandwa, pele abaabo bakafwa kabalaa bulangizi bwa Mufutuli bayokwaandwa abalo.
"Musyule lyakooku ndakalanga eelyo ndakabona bantu banji batabaliki. Bakazwa kumisyobo yoonse, kuzisi zyoonse, kumilaka yoonse, akumyaambo yoonse. Bakaima kumbele lyacuuno cabwami akumbele lya Mwanaa mbelele, bakasamide majansi aatuba kumwi kabajisi amalala. Bakapozomoka bakati, "Lufutuko luzwa kuli Yahuwah Leza wesu uukkede acuuno cabulemu alimwi aku Mwanaa mbelele!" (Ciyubunuzyo 7:9-10, KJV)
Johane wakaambilwa kuti eeyi mbungano mpati yeelede kutufulwa kuzwa mumisela yoonse yabantu, kuzwa kuciindi ca Adamu kusikila kumwana muvwanda uucaalizya kuzyalwa.
Mebo ndakamwiingula kuti, "Nduwe oozi simalelo wangu."
Mpawo wakandaambila kuti, "Aaba mbaabaya bakazwa mumapenzi mapati. Bakasanzya majansi akwaatubya mubulowa bwa Mwanaa mbelele.
Nkakaambo ncobaimvwi kumbele lyacuuno ca Mwami Yahuwah, balamukomba sikati amasiku muŋanda yakwe. Ooyo uukkede acuuno cabwami uyookkala ambabo akubakwabilila.
Tabakooyoofwa limbi nzala niiba nyota, tabakooyoopenga limbi azuba noluba lumwi. Nkaambo Mwanaa mbelele uuli akati kacuuno cabwami, uyoobeembela akubasolweda kutusensa twamaanzi tupa buumi.
Eelyo Mwami Yahuwah uyoosansamuna misozi yabo yoonse". (Ciyubunuzyo 7:14-17, KJV)
Kwakali kuyanda kwa Mwami Yahuwah kuti awumwe, apenzegwe. Mwami Yahuwah wakacita boobo kutegwa buumi bwakwe bube cipaizyo cakumanya mulandu. Nikuba boobo uyoobona lunyungu lwakwe akuyoongola, nkabela kwiindila mulinguwe luyando lwa Mwami Yahuwah luyoozwidilila.
Amana kupenga, uyoobona bubotu bwawo, uyoolamwa azeezyo nzyaakapengela. Kwiindila muluzibo lwakwe mubelesi wangu uululeme uyoolulamika banji. Uyoogwisya zibi zyabo." (Izaya 53:10-11, KJV)
Cinamatizyo ca Ciloba
"Lino Mwanaa mbelele naakanamatula ciga caciloba, kujulu kwakaumuna zi kwakaindi kali mbokabede." (Ciyubunuzyo 8:1, KJV)
Eelyo cisinsyo caciloba caakujulwa, alyalo Julu liyokuumuna kuti zi nkaambo kucinoonyina mulimo uucitwa. Eezyo zintu ziyoocitika mumusela wamamanino wanyika zilaa mulimo kapati cakuti abalo bangele bakujulu banoolindila kabalijatide kumulomo kulindila kubona ciyootola busena.
Johane, awalo, wakazwide bulangizi. Ninzi ciyootobela waawo? Mpoonya bwiinguzi bwakasika:
Eelyo ndakabona bangelo bali ciloba aabo baima kumbele lya Mwami Yahuwah, kabapegwa myeembo iili ciloba.
Lino mungelo uumbi, wakaza, waima kumbali aacipaililo kajisi acipaililo catununkilizyo cangolida. Wakapegwa tununkilizyo tunji kuti atutuule antoomwe akukomba kwabasalali boonse acipaililo cangolida kumbele lyacuuno ca Yahuwah.
Lino busi bwatununkilizyo twakatentwa bwakali kusunta kabuya mujulu antoomwe akukomba kwabasalali kuzwa mujanza lyamungelo wakaimvwi kumbele lya Yahuwah.
Mpoonya mungelo ooyo wakabweza cibikkilo catununkilizyo, wakacizuzya makala aazwa aacipaililo, akwaawaala ansi. Ndilyonya kwakaba mizumo, mabbalu-bbalu, ndabo, alimwi akuzungaana kwanyika.
Mpoonya aawo bangelo bali ciloba bakajisi myeembo iili ciloba bakalibambilila kuti baisibe.(Ciyubunuzyo 8:2-6, KJV)
Kufumbwa ciyootobela kucitika, cinooyandika kapati cakuti ciyoojatila maanu aabaabo boonse bali munkuta zya Kujulu.
Mbozibede zintu oobo. Eezyo zintu zitontemeka kuyeeya kwamuntu ziyoocitika eelyo cisinsyo caciloba caakujulwa, zijatikizya buumi mbotuzyi mazuba aano anyika. Myeembo iyokwaambilizya kuswena kwabulemu bwakujulu anyika; iyoocenjezya bantu kuntenda; iyoobajatila maanu kumilumbe eeyi. Eeyo myeembo iilila muciindi cacisinsyo eeci iyoomanizya kucita zintu zyoonse. Ziyooba zintu ziinda kuyoosya atalaa nyika yoonse kusikila ciindi eeco. Muziindi noziyoocitika zintu eezyo Saatani uyoolibonya kalicengeezya kulangika aanga ngo Mufutuli Lwakwe.
Pele zyoonse eezi taali mamanino pe. Kujalwa ŋanda yakazekelo amapenzi aali ciloba azyalo ziyoocitika muciindi cacisinsyo caciloba. Ncencico eeco Julu ncilaaumwine kuti zi lyoonse eelyo nicaajulwa cisinsyo ca ciloba! Cisinsyo eeco mbweenya mbuli cacisambomwe cakasolweda ncico, cimanina akuboola kwabili kwa Yahushua.
Kusyomezyegwa Lufutuko
Eezyo zisinsyo nzyezyikobelela akujala Bbuku lya Buumi. Aboobo zijatikizya cintu cili coonse. Zijatikizya cili coonse kuzwa kukulengwa kwa Adamu, kusikila kukuboola kwabili eelyo nkondo yaakumanina limwi alimwi Yahushua aakupiluka kuzyoobweza Bakwe. Bunji bwa bana Kristu balakaka lusyomo lwa lubeta lwakuvwuntauzya, pele nkoluli mpeenya aawa! Alimwi lujatikizya zyaandaano zya Bbuku lya Ciyubunuzyo zinjaanji. Eeci nceciiyo caambwa kapati mubbuku licaalizya lya Bbaibbele.
Bantu banjaanji bayoowa lubeta lwakuvwuntauzya. Saatani ulabakonga mumizeezo yabo kuti badonaike akulibilika kapati. Walo ulapetekezya mumizeezo yabo kuti, "Ino kuti koli yebo kotalibambide? Ino kuti zinyonyoono zyako zyoonse kazitaninga kweempwa akusowelwa kulaale? Ino kuti yebo kotakonzyi kwiibaluka cinyonyoono cili coonse? Yebo tokonzyi kulilekelela cintu ncotakonzyi kwiibaluka!"
Mulumbe mubotu ngwakuti mubetesi wako mulongwe wako wiinda boonse alimwi Walo nguukuzekela akukwiiminina munkuta yakujulu! Walo nguwakaaba buumi Bwakwe nkaambo kako! Kuyungizya waawo, Walo ulijisi bwiinguzi oobo bukonzya kuumuzya kutamikizya kwa Saatani koonse, Walo ngo "muzeki uupa mulandu." Eeci ncintu citondezyedwe mucilengaano cokwa Joshua a Mungele. Joshua wakali mupaizi. Walo wakali kulikulika zinyonyoono zyabantu, aboobo, munzila imwi, wakali kwiiminina – nokuba kuti, wakali citondezyo – camuntu ooyo ngwaakali kubwezela zinyonyoono.
Mpoonya wakanditondezya Joshua mupaizi mupati wakaimvwi kumbele lyamungelo wa Mwami Yahuwah, a Saatani kaimvwi kubbazu lyalulyo lwakwe kuti amutamikizye. Mungelo wa Mwami Yahuwah wakati kuli Saatani, "Mwami Yahuwah aakusubule O Saatani! Mwami Yahuwah ooyo wakasala Jelusalemu, akusubule! Sena muntu ooyu tali cisisi ciyaka cakasikkulwa kuzwa mumulilo?"
Lino Joshua wakasamide zisani zyatombe ciindi naakaimvwi kumbele lyamungelo.
Mungelo ooyo wakati kulibaabo bakaimvwi kumbele lyakwe, "Amumusamunune zisani zyatombe."
Mpawo wakati kuli Joshua, "Bona ndagwisya cinyonyoono cako, ndakusamika zisani zidula zyeebeka."
Aawo ndakati, "Amumusamike cingundu cisalala cibotu."
Mpawo bakamusamika cingundu cisalala cibotu kumutwe akumusamika zisani, mungelo wa Mwami Yahuwah awalo wakaliimvwi kumbali. (Zekaliya 3:1-5, KJV)
Mungele ookwa Yahuwah wiiminina Yahushua kataninga zyalwa mubuntu bwaansi. Mumulimo ooyu, Walo ngo mubetesi. Saatani nguutamikizya basazinyina. Walo uliimvwi kululyo lwa Joshua kuti amutamikizye Joshua akuleta zinyonyoono zyakwe munkuta kazilangika kusofwaala ncobeni.
Aabo balemekezya Mwami [Yahuwah] akubamba milawo Yakwe mbabatamikizyigwa a Saatani. Sinkondo ulabeleka anguzu zyoonse kuti asolwede muntu kuya kucinyonyoono. Mpoonya walo ulazeka kuti nkaambo kazinyonyoono zyabo nzibakacita muciindi cakainda musyule, walo nguuyelede kupegwa nguzu zyakubasubula mulunya kabali mbuli bantu bakwe. Ooyu ngomulimo Zakaliya ngwaakalemba kuti, "Alimwi wakanditondezya ime Joshua mupaizi mupati"— ooyo wiiminina bantu aabo babamba milawo yokwa Yahuwah—"kaimvwi kunembo lya mungele ookwa Simalelo, alimwi Saatani kaimvwi kujanza lyalulyo lyakwe kuti amukazye."
[Yahushua] Mufutuli ngo Mupaizi wesu Mupati. Saatani uliimvwi munsi Lyakwe masiku amasikati katamikizya basazinyina bokwa Yahushua. Munguzu zyakwe ulasoleka kupa twaambo tubisya ziimo zyabantu kuti tube twaambo twakuti Mwami Yahuwah agwisye nguzu zikwabilila zyokwa [Yahushua's], akulekezyela bantu aabo kuti bacaale kabatakwabilidwe mumaanza ookwa Saatani kuti abanyonyoone akubatyompya aabo mbaakasungilizya kucita cinyonyoono. Pele Mufutuli [Yahushua] uliimvwi kazekela bantu aabo kuti wakabafwida akubanununa nokuba kuti bacili babisyi. Hena inga twamumvwa kwiinda mulusyomo lwesu muli Nguwe Muzeki wesu kaamba kuti, "Mwami [Yahuwah] akukalalile webo, O Saatani; alakwe Mwami [Yahuwah] ooyo wakasala munzi wa Jelusalema akukalalile webo: hena ooyu ngotamikizya teesyi nguwe ngweekavwuna kuzwa mumulilo na?"
"Lino Joshua wakasamide cikobela zilaa tombe." Mbombubo babisyi mbobalibonya kunembo lya sinkondonyina, walo kwiinda munguzu zyakucenga, wakasolweda banjaanji kuti baleke kutobela Mwami [Yahuwah]. Kubelesya zikobela zyacinyonyoono ansoni, sinkondoma usamika baabo bakazundwa amasunko aakwe, mpoonya akwaamba kuti [Yahushua] teelede kuba Mumuni wabo, nokuba Uubakwabilila.9
Pele lyomwe buyo jwi ndelimuumuzya mukutamikizya kwakwe Saatani, alimwi kufumbwa kuti eelyo Jwi lyaambaula, boonse balaliteelela.
Pele, aabo bateempwi, balamvwa majwi ookwa [Yahushua], akumvwa mbuli mbomvwa ayebo: "Alimwi walo wakaingula (kutamikizya kwa Saatani) akwaambila bangele aabo bakali munsi lyakwe kuti bacite ncaakabaambila, kuti, Amumusamunune zikobela zyakwe zilaatombe." Ime njoomwaila limwi zinyonyoono zyakwe zyoonse. Ime njoovwumbila zinyonyoono zyakwe. Ime njoomupa bululami Bwangu. "Mpoonya kuli nguwe wakati, Kolanga, Ime ndamugwisya busofwaazi bwako mbookamubikkide, alimwi Ime njookusamika yebo zikobela zipya."
Lino busofwaazi nobugwisyidwe azikobela zilaa tombe zyagwisyigwa; Mufutuli [Yahushua] ulaamba kuti, "Ime njoogwisya busofwaazi bwako kuzwa kuli nduwe." Ooko kusofwaala kubikkwa ali yooyo uunyina mulandu, uusalala, Mwanaa Yahuwah uusetekene; alimwi muntu, mukubulila kwakwe koonse, ulaima lino kunembo lyokwa[Yahuwah] kasalazyidwe kutalulama koonse, kasamide bululami mbwaakapegwa kuzwa kuli [Yahushua]. Ma, hena nkucinca zikobela ooku kutaliboteli!
Pele Mufutuli [Yahushua] uya kumbele kubacitila kwiinda waawo: "Alimwi Ime ndakati, Amumubikke mushini weebeka ataala mutwe wakwe. "Aawo ndakati, "Amumusamike cingundu cisalala cibotu." Mpawo bakamusamika cingundu cisalala cibotu kumutwe akumusamika zisani, mungelo walo wa Mwami Yahuwah wakaliimvwi kumbali.
Lino mungelo wa Mwami Leza wakalailila Joshua kuti, Mboobu mbwaamba Mwami Yahuwah Singuzuzyoonse ulati, "Kuti naa kotobela nzila zyangu akucita nzendikwaambila, uyookonzya kweendelezya ŋanda yangu akubamba mabuwa aaŋanda yangu, ambebo nenjookukkazika akati kabaaba baimvwi waawa.
Oobu mbomulumbu Mwami [Yahuwah] mbwabalumbula aabo basamide zikombela zya bululami bokwa [Yahushua]. Lino mbuli mbotukulaizyidwe boobu, mbubuti muntu mbwanga wazumanana kucita cinyonyoono?10
Lubeta lwakuvwuntauzya oolo lulembedwe mucisinsyo munzila eeyo, tacili cintu cakuyoowa pe! Ncipego cokwa Yahuwah camamanino cakubambila nduwe kuya Kujulu. Bululami bwesu buli mbuli zikobela zinunka tombe kuti nsu. Alimwi kunyina acintu ncotunga twasiya kuti tucince mbotubede. Pele Mufutuli Yahushua tatusiyi katubulide bululami mumudima usiya pe.
Lino busofwaazi nobugwisyidwe eelyo zikobela zilaa tombe zyagwisyigwa; Mufutuli [Yahushua] ulaamba kuti, "Ime njoogwisya busofwaazi bwako kuzwa kuli nduwe." Ooko kusofwaala kubikkwa ali yooyo uunyina mulandu, uusalala, Mwanaa Yahuwah uusetekene; alimwi muntu, mukubulila kwakwe koonse, lino ulaima kunembo lyokwa [Yahuwah] kasalazyidwe kutalulama koonse, kasamide bululami mbwaakapegwa kuzwa kuli [Yahushua]. Ma, hena nkucinca zikobela ooku kutaliboteli!
Walo ulagwisya cinyonyoono cili coonse, akubikka cikobela Cakwe cabululami cakasumwa mucisumino cakujulu.... Swebo tulatambulwa mumukwasyi wakujulu, alimwi tulakona masena aayebeka aakabambilwa baabo bateelela.11
Buno buzuba, kocengulukila kumweenzyinyoko wiinda balongwe bali boonse mbojisi. Kuti yebo walyaaba cakumaninina akulizandula, Walo uyoolomya kubona kuti yebo ulilibambide. Ooyo ngomulimo Wakwe, kutali wako pe. Kuti yebo kotazyi mbokonzya kulyaaba zyoonse zyako, komwaambila Walo! Komulekela Walo kuti akugwasye. Kufumbwa cibeela cabuumi bwako ciyandika lugwasyo, Walo ulikonkede kuti uyookugwasya kufumbwa ncobulide.
Kocengulukila kuli Nguwe buno buzuba, kolilila mumoyo wako kuti, "Omwami, kondivwuna Ime! Ndafwa!"
Ooyu mupailo lyoonse uyooingulwa mpeenya aawo. Kopaila mupailo ooyu buno buzuba. Utalelemi pe. Walo uliimvwi kalindila kutala okuya, amaanza aakwe alitambikide kuti akutambule yebo.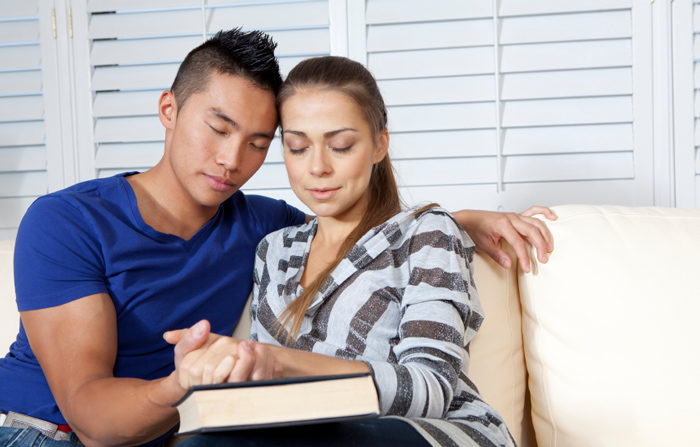 ---
1 Arizona Daily Star, Nalupale 20, 1970, http://tucson.com/pioneer-hotel-fire/article_b0b75412-c5e8-11e5-846f-b7da6b43a579.html.
2 http://www.insidermonkey.com/blog/10-longest-prison-sentences-served-by-an-innocent-man-321799/8/
3 http://www.dailymail.co.uk/news/article-2303620/Louis-Taylor-Innocent-man-convicted-starting-Tucson-hotel-went-In-N-Out-Burger-freed-said-believes-U-S-judicial-best-world.html
4 Kwiinda kuyungizya atala myaka yobile nokuba yotatwe kalindila muntolongo kutegwa zina lyakwe limwailwe mulandu mulubeta lutobela, Taylor wakasala buyo kuzumina mulandu kutegwa bamwaangulule mpeenya aawo. Walo wakapandulula kuti, "Ime nsyeekali kuyanda kubapa woola liindilizya waawo, nokuba kanzumina kaciindi kamwi pe."
5 Izina lya Mulengi wesu ngu Yahuwah. Pele mumulumbe wakwe kuli baGiliki, Paulu wakaswenena munsi lyabo akubelesya mazina aayo ngobakazyibide kale kutegwa walo akonzye kubapampanwida mumuni mupati wakasimpe. Nkaako wakabelesya bbala lyakuti "Theos"naa Leza, nkaambozina lini lyakuti "Yahuwah"nilyakabula ncoliiminina kuli mbabo.
6 E. G. White, Desire of Ages, pp. 637-638.
7 Tikto, #5088, The New Strong's Expanded Dictionary of Bible Words.
8 Chloros, #5515, Ibid.
9 Ellen G. White, Manuscript 125, 1901, December 9, 1901.
10 Ibid.
11 Ellen White, That I May Know Him, p. 108.