Nauka o trojjediném božstvu pochází ze starodávného pohanství, ne z Písma. Přijetí tohoto bludu vytvořilo myšlenkové prostředí, ve kterém se nauka o pre-existenci Spasitele stala "přirozeným důsledkem".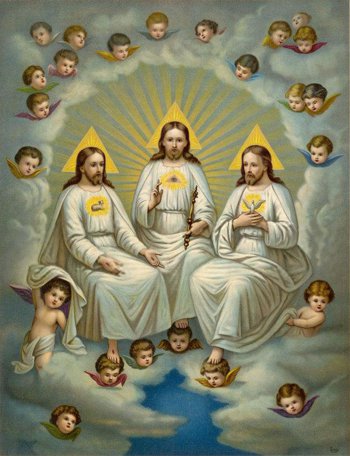 Nejrannější křesťané, podobně jako Židé před nimi, byli monoteisté v čistém slova smyslu. Věřili v jediného, věčného, sebeexistujícího Boha-Stvořitele. Přirozenost tohoto všemohoucího boha byla vysvětlena Mojžíšem v Deuteronomiu: "Slyš, Izraeli, Yahuwah Bůh náš, Yahuwah jeden jest." (Deuteronomium 6,4)
Žádný z pisatelů Nového zákona, žádný z apoštolů, ani nikdo z prvních křesťanů nevěřil v trojjediné božstvo skládající se z "Boha Otce", rovnocenně spoluexistujícího "Boha Syna" a beztělesnou třetí osobu tohoto božstva, jmenovitě "Boha Ducha svatého".
Teprve později, když bylo křesťanství zkaženo splynutím s pohanstvím, se rozšířila představa o třech věčných, spolu existujících entitách, pracujících v jednotě jako "jedno Božstvo". To byl velký posun v myšlení, avšak dnes se nauka o trinity (trojjediném bohu) považuje za základ křesťanských nauk. Přijetí této pohanské nauky vytvořilo zcela nové teologické prostředí - takové, které má v sobě nepředvídatelný domino efekt.
Mylné domněnky
Křesťané dnes vidí Mesiáše jako "Boha inkarnovaného v lidském těle". Vskutku, velmi populární vánoční koleda "Hark! The herald angels sing!" obsahuje následující slova ve své druhé sloce:
Kristus nejvyšším nebem zbožňován
Kristus ten věčný Pán! ...
Zastřel v těle Božství
Pozdravme inkarnované Božstvo
Titéž křesťané si však neuvědomují, že myšlenka pre-existujícího Krista se nenachází v Bibli. Existují samozřejmě biblické verše, které jsou často citované na podporu této nauky, ale důkladné studium Písma ukazuje, že se jedná o nesprávné použití těchto textů.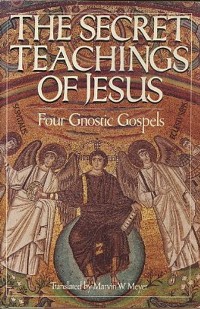 Dávné kacířství zvané Gnosticismus je zodpovědné za položení základů, ze kterých vznikla nauka o pre-existujícím Kristu. Jinak řečeno: S tím, jak se duchovní lídři v církvi vzdalovali stále dále od apoštolského křesťanství, bludy se začaly valit a z této laviny se vytvořila nauka o pre-existujícím "Bohu Synovi".
Gnostici věřili, že Yahuwah byl plně oddělen od Stvoření. Ve skutečnosti vůbec nevěřili, že On je Stvořitelem všeho. Gnostici viděli hmotu jako zlo. Následně svět i příroda sama byly taky zlé. Samozřejmě, že Yahuwah je svatý a nemohl stvořit zlý svět. Proto Gnostici věřili, že svět byl stvořen nižším božstvem nazvaným "demiurge". Tento demiurge, jak věřili, byl zlý.
Když se důvtipný vliv Gnostické nauky infiltroval do církve, začali církevní lídři a učitelé přijímat myšlenku, že aby mohl být Kristus Vykupitelem, bylo pro něj nezbytné, aby převyšoval stvoření, to znamená, aby byl nestvořenou bytostí, součástí věčného božstva. Jejich argument byl, že stvoření nemůže být vykoupeno nějakým stvořením, ale jedině Bohem samotným.1
Převyšovat znamená "být větší než ... existovat nad a nezávisle na (materiální zkušenosti světa)"2
Nesprávné závěry
Pokud byl "Bůh Otec" převyšující, oddělený a nad materiálním světem, pak logicky i "Bůh Syn" musel být stejný. Tento závěr, založený na mylné teologii, zcela jistě vedl k nauce, že aby byl Yahušua skutečně tím Mesiášem, musel "převyšovat" stvoření, protože stvoření samo by nemohlo být vykoupeno nějakým pouhým stvořením. Tyto gnostické bludy nejsou podporovány Písmem. Nicméně jsou základem, ze kterých byl utvořen nesprávný závěr, že Yahušua byl "Bůh inkarnovaný v lidském těle".
Tento blud zanesl mysticismus do poselství evangelia. Krásu a moc evangelia shrnul Yahušua, když řekl Nikodémovi: "Nebo tak Bůh miloval svět, že Syna svého jediného zplozeného dal, aby každý, kdož věří v něho, nezahynul, ale měl život věčný." (Jan 3,16)
Satan sám stál za vývojem tohoto bludu. Víra v pre-existujícího "Boha Syna" snižuje plnou sílu poselství evangelia tím, že přesouvá pozornost od Spasitelova vítězného vzkříšení na jeho domnělou pre-existenci.
Vzkříšení: Důkaz spasení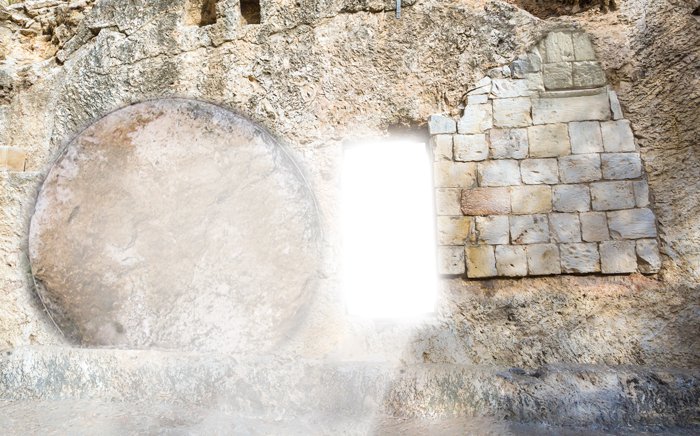 Vzkříšení Yahušui je centrálním tématem evangelia. Je to největší potvrzení toho, že byl pravým Mesiášem. Skutečné vzkříšení Yahušui je historická pravda, na které byla založena křesťanská církev, protože vzkříšení je důkazem, že Yahušua žil bezhříšným životem! A protože žil bezhříšným životem a zvítězil tam, kde první Adam padl, je Yahuwah schopen vložit jeho spravedlnost na všechny, kteří věří a přijímají vírou jeho oběť za ně.
Vzkříšení Krista je naše ujištění, že jeho obětující se smrt byla přijata místo naší smrti. Bez bezhříšného života by totiž nemohl být vzkříšen.
Nebo poněvadž jsme v něj vštípeni připodobněním smrti jeho, tedy i vzkříšením jemu připodobněni budeme, to vědouce, že starý člověk náš s ním spolu ukřižován jest, aby bylo umrtveno tělo hřícha, abychom již potom nesloužili hříchu. Nebo kdožť umřel, ospravedlněn jest od hříchu. Jestližeť jsme pak zemřeli s Kristem, věřímeť, že spolu s ním také živi budeme, vědouce, že Kristus vstav z mrtvých, již více neumírá, smrt nad ním již více nepanuje. Nebo že jest umřel, hříchu umřel jednou; že pak jest živ, živ jest Yahovi. Tak i vy za to mějte, že jste zemřeli zajisté hříchu, ale živi jste Yahovi v Kristu Yahušuovi, Pánu našem." (Římanům 6,5-11)
Yahušua, jediný zplozený syn Yaha, se narodil jako plnohodnotný člověk. Nebyl "transcendentní" (převyšující) a oddělený od stvoření, Spasitel je navždy součástí lidské rasy. On vykoupil Adamův pád a poté, co žil bezhříšným životem, byl vzkříšen, aby opět žil. Skrze víru jsou jeho vítězství našimi. To je krása a moc poselství evangelia, které se Satan snažil ukrýt pomocí gnostické nauky o pre-inkarnovaném Kristu.
Nebe nyní obnovuje tuto dávnou pravdu do světa. Začni studovat! Každá obnovená pravda chrání duši před Satanovými klamy doby konce.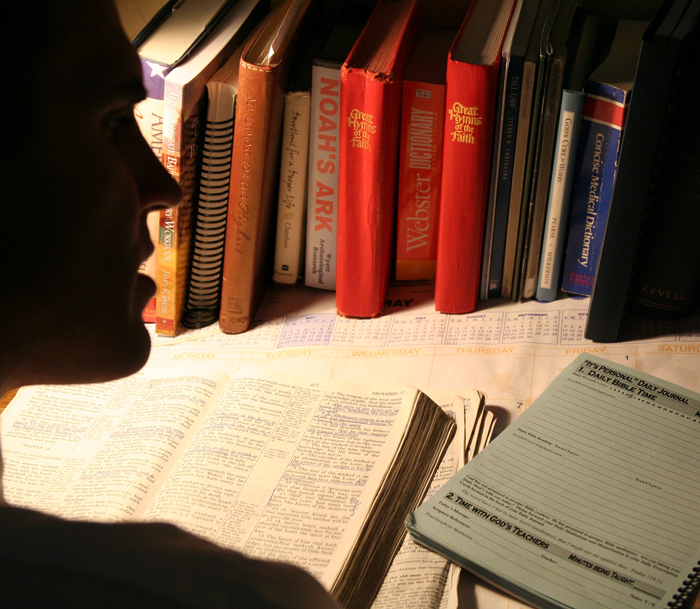 Pokud chceš vědět více, navštiv WorldsLastChance.com. Budeme publikovat více článků, zabývajících se každým aspektem této krásné božské pravdy. Můžeš si poslechnout i diskuzi na toto téma na WLC Radio. Stačí kliknout na ikonku WLC Radio. Hledej program pod názvem "Shocking new light about the incarnation!"
---
1 "Jesus Christ: Incarnated? Or Created?"
2 The American Heritage Dictionary of the English Language, 4th ed.