Lusyomo lwa baleza botatwe luzyila kukukomba mituni kwansiku, kutali mu Mangwalo pe. Aboobo, kutambula lusyomo oolu ncecaaleta muzeezo wakuti Mufutuli wakali kupona kataninga zyalwa.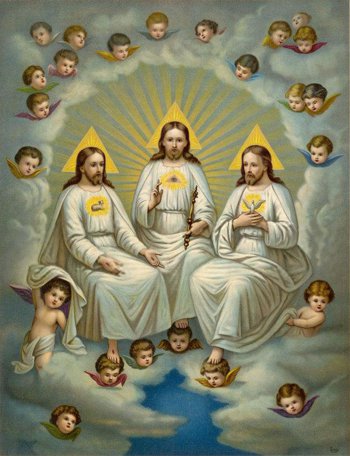 BanaKristu bataanzi, mbweenya mbuli bama Juuda bakali kumbele lyabo, bakali kusyoma muli leza omwe kusikila kubbala lini. Balo bakali kusyoma kuti kuli leza-Mulengi omwe uuliponena buumi Lwakwe. Ciimo ca leza ooyu uulaa nguzu zyoonse cakapandululwa mubbuku lya Mozesi lya Ciibalusyo kuti: "Koswiilila, O Isilayeli: Yahuwah ngo Leza, Yahuwah ngumwi!" (Ciibalusyo 6:4, NKJV)
Kunyina pe akataa bantu bakalemba Cizuminano Cipya, nokuba umwi akataa baapositolo, alimwi nokuba umwi akataa banakristu bataanzi wakali kusyoma kuti kuli baleza botatwe baswaangene mumubili omwe wa "Leza Taata," mpoonya kakuli awumwi ngobeelene limwi "Leza Mwana" mpoonya awatatu uutakwe mubili wiitwa kuti: "Leza Muya Uusalala."
Pele aakale eelyo bunakristu nibwaaswaangana akukomba mituni, ooyo muzeezo wa baleza botatwe beelene kabeendela antoomwe mbuli "mutwe wabuleza omwe" niwaatalika kutobelwa. Ooku kwakali kupindula mizeezo ncobeni, pele mazubaano, kusyoma muli baleza botatwe ngo musemo wa Bunakristu. Ooku kutobela lusyomo lwakukomba mituni kwakaletelezya tunjaanji — zintu zyatakali kulangilwa zyakayambukila akataa bantu.
Manjezyeezya aanyongene
Banakristu mazubaano balanganya Messiah kuti ngu "Leza uuzyedwe muciimo canyama yabuntu." Ncobeni, akalo kaimbo kalaaa mpuwo nkovwuzya kwiimbilila ciindi ca Kkilisimasi kakuti, "Swiilizya! Bangele nkombaimba!", kalaa majwi aatobela mucitaanza cabili aakuti:
Kristu mu julu lili kulaale wakayanda
Kristu Simalelo uutamani! …
Mutwe wabuleza uuvwumbilidwe munyama yabuntu amubone
Amutembaule Leza uuzyaluludwe
Pele icintu ncobataibaluki aaba banakristu ncakuti, ooyu muzeezo wakuti Kristu wakali kupona kale kaindi kataninga zyalwa mbuli muntu, ooyu tuuli muzeezo uujanwa mu Mangwalo pe. Kuli tumpango tunjaanji ntobainduluka kwaamba kuzwa mu Bbaibbele kutegwa batabilile muzeezo ooyu, pele kuvwuntauzya kabotu-kabotu Mangwalo kulibonya buyo kuti ooto tumpango tatubelesyegwi munzila iiluleme pe.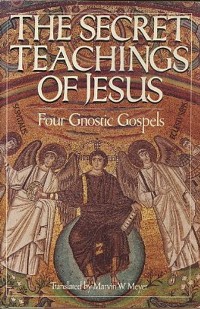 Amwi malweza aansiku aa Bupaizi bwa Gnostisizimu ngaakapa musemo wakuyakila lusyomo lwakuti Kristu wakali kupona kataninga zyalwa. Mumajwi amwi, eelyo basololi bazikombelo nibakali kuyaa bwiingaila kuzanduka Bunakristu bwa baapositolo, kwakatalika kumvwika zinjaanji zitaluleme, mpoonya kuzwa muli zyeezyo mumwaasyuuka lusyomo lwakuti kuli "Leza Mwana."
Bantu basyoma boobu basyoma kuti Yahuwah wakali kulaale a Malengelo aazintu zyoonse. Mubwini basyoma kuti teesyi Nguwe wakali Mulengi. Aabo bantu balanganya zintu zyoonse kuti zilisofweede. Aboobo, mulengalenga woonse azilengwa leza zyoonse kuli mbabo nzintu zisofweede. Pele Yahuwah ulisetekene alimwi kunyina nanga walenga mulengalenga uusofweede pe. Balo basyoma kuti mulengalenga wakalengwa a leza musyoonto wiitwa kuti "cidangwa leza." Ooyu leza, mbuli mbobasyoma balo, wakali sofweede.
Eelyo mavwambukila aalusyomo luli boobu naakatalika kusensela mu Cikombelo, basololi bazikombelo bataanzi bakatalika kutambula muzeezo wakuti kutegwa Kristu abe Mufutuli, kwakali kuyandika kuti asumpulwe atalaa zilengwa leza zyoonse, akuti tali cilengwa leza lwakwe, pele ngumwi mucibeela ca mutwe wa buleza. Muzeezo wabo wakali wakuti, zilengwa leza zyoonse tazyikonzyi kufutulwa pele buyo a Leza Lwakwe Mwini.1
Kusumpuka atala lya zilengwa leza, caambilizya "kusumpuka kwiinda zyoonse … kuliponena kakwiina kuyaamina (kucilengwa leza cili coonse cili mumulengalenga)"2
Kulubizya Kuteelela
Ikuti "Leza Taata) naakali kulaale, kataswaangane azilengwa leza zyoonse, muzeezo wakali kunga waobela ngwakuti "Leza Mwana" awalo wakali kulaale mbweenya mbuli wisi. Ooku kulengelezya boobu, nkuyaamina mulusyomo lupilingene; eeci ncecaaletelezya kusyoma kuti, kutegwa Yahushua abe Messiah, walo wakeelede "kusumpuka" kaandeene azilengwa leza zyoonse, nkaambo zilengwa leza tiizyakali kukonzya kufutulwa acilengwa leza-nyina eeco cakalengwa mbuli nzizyo. Aaya malweza aakuyeeyela boobu taajanwi mu Mangwalo pe. Nokuba boobo, aawa mpaali musemo uunyongene aakazyila muzeezo wakuti Yahushua ngu "Leza uuzyaluludwe munyama yabuntu."
Ooku kusyoma boobu kwaaletelezya masendekezya mu mulumbe mubotu. Bubotu anguzu zya mulumbe mubotu kwakamvwugwa eelyo Yahushua naakaambila Nicodemus kuti: "Obuya Yahuwah mbwaakiiyandisya nyika, cakuti Walo wakiipa mwanaakwe simuzyalwaalikke, kutegwa kufumbwa uusyoma muli nguwe atakafwidilili, pele aakabaa buumi butamani." (Johane 3:16, KJV)
Saatani lwakwe nguwakaingene kulengelezya lusyomo lunyongene oolu. Kusyoma muli "Leza Mwana" uupona kataninga zyalwa, ncintu cisampuzya akucesya nguzu zya mulumbe mubotu nkaambo cipindula maanu aamuntu kuti atakkomanini kubuka kuzwa kulufu kwa Kristu akuti ayeeyele kuti tee kayi wakali kupona kale kataninga zyalwa, ambweni taakafwa ncobeni.
Kubuka kuzwa Kulufu: Bumboni bwa Lufutuko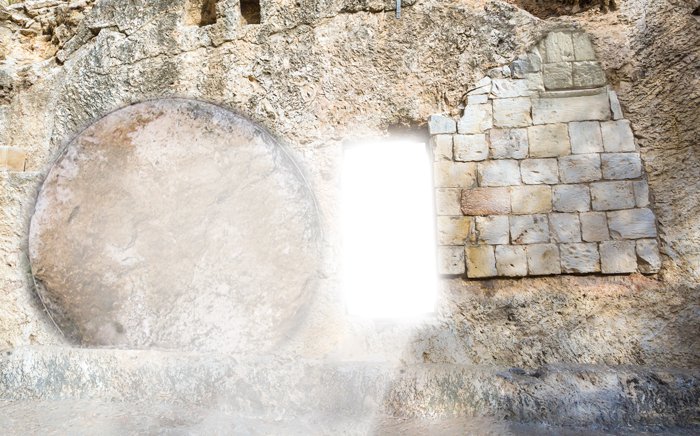 Kubuka kuzwa kubafu kwa Yahushua ngo musemo wa mulumbe mubotu. Oobu mbobumboni bupati bwakuti walo wakali Messiah ncobeni. Kubuka kwini kuzwa ku lufu kwa Yahushua nkakasimpe kamisela aawo aakayakilwa cikombelo ca BunaKristu nkaambo oobo mbobumboni bwakuti walo wakapona buumi butakwe cinyonyoono! Alimwi, naakapona buumi butakwe cinyonyoono, wakazwidilila aawo Adamu mutaanzi mpaakaalilwa, Yahuwah lino ulakonzya kwaabila bululami kufumbwa kuli yooyo uusyoma akutambula cituuzyo cakwe kwiinda mulusyomo, eeco ncaakalyaaba mucibaka cabo.
Kubuka kuzwa kulufu kwa Kristu ncecisyomyo cesu kuti lufu lwakwe lwa cituuzyo lwakatambulwa mucibaka cesu. Nkaambo, kakwiina buumi oobo butakwe cinyonyoono, walo naatakabuka kuzwa kubafu.
Naa twakaba umwi a Kilisito mulufu lwakwe, mbubonya oobo tuyooba anguwe mukubusigwa kwabafu mbuli mbwaakabuka walo. Tulizi kuti buntunsi bwesu bwakaloba naakakankaminwa aciingano kuti bukkale bwesu bubi bunyonyoonwe aboobo tutabi limbi bazike bazinyonyoono. Nkaambo muntu wafwa, waangunuka kunguzu zyazinyonyoono. Naa twakafwa a Kilisito tulasyoma kuti tuyooba abuumi antoomwe anguwe. Tulizi kuti Kilisito wakabuka kubafu alimwi tacifwi limbi pe. Lufu lucinyina nguzu kulinguwe. Wakafwida zinyonyoono lomwe buyo, eelyo zinyonyoono tazicijisi nguzu kulinguwe. Buumi mbwapona ubupa kuli Yahuwah. Mbubonya oobo anywebo mulifwide kuzinyonyoono, pele mulapona kuli Yahuwah muli Kilisito Yahushua Simalelo wesu. (Baloma 6:5-11, NKJV)
Yahushua, simuzyalwaalikke ookwa Yahuwah, wakazyalwa kali muntu wanyama ncobeni. Kuleka kuti wakali "sumpukide atalaa zyoonse" akuti taakaswaangene a Malengelo aazintu, pele Mufutuli mwanookwabo ncobeni amukowa wabantu woonse. Walo wakatunununa kuzwa mpaakawida Adamu, alimwi naakamanizya kupona buumi butakwe cinyonyoono, walo wakabuka kuzwa kulufu alimwi. Kwiinda mulusyomo, kuzunda kwakwe aswebo nkuzunda kwesu. Oobu mbo bubotu bulaa nguzu bwa mulumbe mubotu Saatani mbwaakasola kuvwukkila kunsaa lusyomo lwa kristu uupona kataninga zyalwa.
Lino ijulu liyaa kuyobolola akujokolosya kasimpe kakaindi aaka munyika. Kotalika kubala musa! Kufumbwa kasimpe kayubululwa kavwuna muya wamuntu kuzwa ku lweeno lwa Saatani lwa mamanino.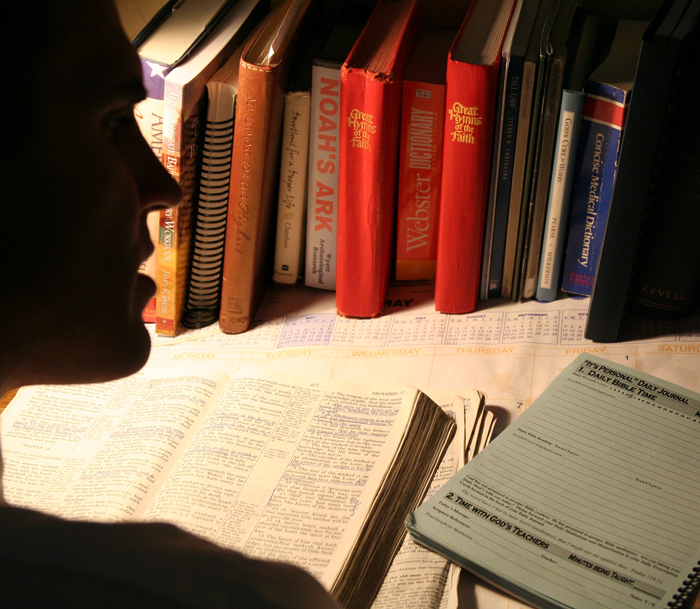 Kutegwa umvwisye zinjaanji, koswaya busena bwa WorldsLastChance.com.Tucinoosimba mweelwe wazibalo zijatikizya kasimpe kabulemu kabotu aaka. Yebo ulakonzya kuswiilizya mubandi waciiyo eeci ku WLC Radio. Kotyanka buyo acitondezyo ca WLC Radio. Kolangaula mubandi uulaa mutwe wakuti "Mumuni mupya uukankamanisya, kupona kotana zyalwa!
---
1 "Jesus Christ: Incarnated? Or Created?"
2 The American Heritage Dictionary of the English Language, 4th ed.
"Ooyo wiingula kaambo kataninga mvwisisya, ooko nkufubaala akusampuka kuli nguwe." (Tusimpi 18:13)