Verlossing is 'n geskenk, maar dit is verantwoordelikheid vir die individu om dit te aanvaar. Niemand kan verlossing aanvaar vir iemand anders; niemand kan daaraan oorgee vir iemand anders.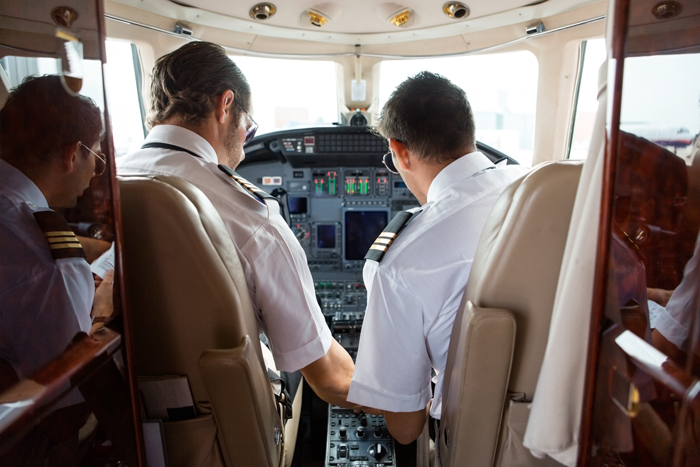 Verkeerde kommunikasie kan meer vermag as 'n rusie tussen 'n man en vrou. Dit kan rampspoed tot gevolg hê. Gedurende 2011, is Engels aanvaar as die taal wat gebruik sal word deur vlieëniers wêreldwyd en deur lugverkeerbeamptes gedurende internasionale vlugte. Alhoewel, daar volgens Dr. Dominique Estival, 'n Australiese taalkundige wat ook 'n vlieënier en instrukteur is, vertel is dat verkeerde kommunikasie bygedra het tot die dood van meer as 2,000 mense wat gesterf het in vliegongelukke sedert die middel van die 1970.1
So tragies as wat hierdie gevolge was, maak baie mense onwetend 'n soortgelyke – indien nie slegterfout in hulle geestelike lewens. Hulle gee hulle verantwoordelikheid oor vir hulle eie verlossing aan hulle priesters, pastore, en ander geestelike leiers.
Dit begin heel onskuldig. 'n Jong kind word geleer deur hulle ouers dat Jesus vir hulle lief is; 'n jeugdiges word in die skool onderrig in die enge leerstellings van die familie se besonderse denominasies. Vanaf kindsbeen, word hulle geleer wat om te glo eerder, as wat die voorreg en verantwoordelikheid is om die waarheid deur hulle self te bestudeer. Dit word opgedra na die volwassenheid. Elke Sondag of Saterdag, sit die meerderheid van die wêreld se 2,4 miljard Christene in kerke, as die geïndoktrineerdes van hulle besonderse tipe van Christendom, en vertrou op hulle priesters en pastore om aan hulle te vertel wat hulle behoort te weet om gered te word.
Die probleem is, dat hulle hul eie individuele geestelike verantwoordelikheid onderwerp aan iemand anders. Baie pastore en priesters inderdaad lief is vir Yahuwah, maar onbewustelik is hulle eerste lojaliteit aan die denominasie en organisasies wat hulle salarisse betaal. Sodoende, verwerp baie die waarheid wanneer dit die leerstellings van hulle denominasies weerspreek.
Johannes verklaar: "En ek het 'n ander stem uit die hemel hoor sê: Gaan uit haar uit, my volk, sodat julle nie gemeenskap met haar sondes mag hê en van haar plae ontvang nie. Want haar sondes reik tot aan die hemel, en God het haar ongeregtighede onthou." (Openbaring 18 verse 4 en 5). Hierdie ernstige bevel is vir almal. Geen denominasie is daarvan vrygestel.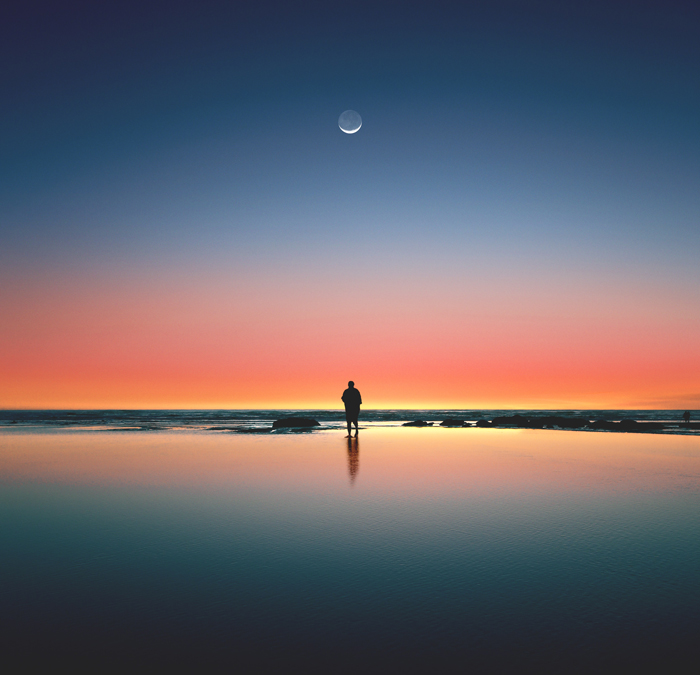 Verlossing is 'n saak vir elke individu
Deur die profeet Esegiël, gee Yahuwah 'n ernstige waarskuwing oor die gevare van die oorgawe van iemand se geestelike verantwoordelikheid aan iemand anders.
VERDER het die woord van die Here tot my gekom en gesê: " Mensekind, as 'n land teen My sondig deur troubreuk te begaan, en Ek my hand daarteen uitstrek en die staf van die brood daarvan verbreek en 'n hongersnood daarin stuur, en Ek daaruit mens en dier uitroei — al was hierdie drie manne, Noag, Daniël en Job, daarin, dan sou hulle deur hul geregtigheid net hulle eie siel red, spreek Yahuwah Elohim.
"As Ek wilde diere in die land laat rondswerf, dat hulle dit kinderloos maak en dit 'n wildernis word, sodat niemand daar deurgaan vanweë die wilde diere nie — al was hierdie drie manne daarin, so waar as Ek leef, spreek Yahuwah Elohim, hulle sou geen seuns of dogters red nie; net hulle sou gered word, maar die land sou 'n wildernis wees.
"Of as Ek die swaard bring oor daardie land en sê: Laat die swaard deur die land trek! en Ek daaruit mens en dier uitroei — al was hierdie drie manne daarin, so waar as Ek leef, spreek Yahuwah Elohim, hulle sou geen seuns of dogters red nie, maar net hulle sou gered word.
"Of as Ek pes in daardie land stuur en my grimmigheid daaroor uitgiet in bloed, om daaruit mens en dier uit te roei — al was Noag, Daniël en Job daarin, so waar as Ek leef, spreek Yahuwah Elohim, hulle sou geen seun of dogter red nie; hulle sou net hulle eie siel deur hul geregtigheid red." (Esegiël 14 verse 12 tot 20).
for a grown child. What is more, a pastor or a priest cannot accept salvation for anyone else except himself.
Niemand kan 'n ten volle oorgawe namens iemand ander doen. Verlossing is 'n gawe, maar dit is 'n geskenk wat elkeen self moet ontvang. 'n Man kan nie verlossing namens sy vrou ontvang, en 'n ouer kan nie verlossing vir sy volwasse kind ontvang. Wat meer is, 'n priester kan ook nie verlossing aanvaar vir iemand anders as vir homself.
Die gevare van ghoeroes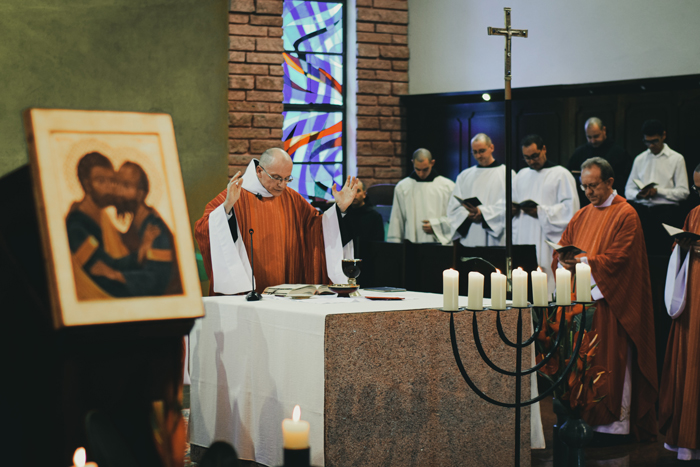 Ghoeroes is persoonlike geestelike leiers in Hindoeïsme. Dit tragies is dat baie Christene doelgerig hulle keer na hulle pastoor of priester as hulle eie persoonlike ghoeroe. Hulle weier om om nuwe lig te aanvaar deur 'n geopende verstand. Hulle neem aan as daar enigiets meer is om te weet, sal hulle ghoeroe dit aan hulle vertel. As hulle geestelike leiers 'n nuwe begrip of denke veroordeel, hulle nie daaraan meedoen, sonder om dit vir hulle self dit te bestudeer. Dit is die gevaar om iemand ander te vertrou wat die waarheid is.
Deur jou pastoor as jou persoonlike geestelike ghoeroe te maak, dit nie jou persoonlike verantwoordelikheid kwytskeld voor Yahuwah om om self dit te bestudeer. Jy kan nie staatmaak op Bybel onderwysers, priesters, pastore, rabbi's, imams, of ghoeroes om aan jou te vertel wat om te glo. Jy moet dit self bestudeer.
Wanneer jy self studeer, kom die Gees van Yahuwah as jou onderwyser. Kort voor die dood van Yahushua het Hy gesê: "Nog baie dinge het Ek om aan julle te sê, maar julle kan dit nou nie dra nie. Maar wanneer Hy gekom het, die Gees van die waarheid, sal Hy julle in die hele waarheid lei." Johannes 16 verse 12 en 13).
Wanneer die Gees van Yah jou onderwyser is, word jy gevestig in die waarheid sodat jy nie ontwrig kan word. Jy is baie sterker in jou geloof, en gevolglik, is jy veilig van die eindtyd misleidings van Satan. In kontras, as jy eenvoudig glo omdat iemand anders aan jou vertel wat om te glo, is jy baie meer kwesbaar. Enigiemand kan kom, en as hy oortuigend genoeg is, kan hy jou geloof verander.



Studeer dit self!
Satan probeer om mense bang te maak om self te bestudeer. Hy vertel aan hulle dat die Bybel moeilik is om te verstaan, en dat net geleerdes met gevorderde grade werklik in staat is om dit te verstaan. Dit is 'n leuen! Die Bybel is geskrywe vir die gewone mens!
Paulus het Timotheüs aangemoedig: "Lê jou daarop toe om jou beproef voor Yah te stel as 'n werker wat hom nie hoef te skaam nie, wat die woord van die waarheid reg sny." (2 Timoteus 2 vers 15). Hy het nie gesê om na die wêreldse beste onderwyser te gaan soek, of om by die voete van die pastoor te sit. Paulus maak dit persoonlik: Elkeen van ons moet vir homself dit bestudeer, " behoorlik in die verdeling van die waarheid van die woord," en die vertroue dat Yahuwah ons in al die waarheid sal lei.
Deur Jesaja, het Yahuwah die wonderlike uitnodiging gerig: "Kom nou en laat ons die saak uitmaak." (Jesaja 1 vers 18). Dit is Yahuwah se belofte wat ook al jy benodig, of die bewyse wat nodig is om die waarheid te verstaan, sal Hy voorsien.
Moenie jou verlossing aan iemand anders toevertrou: nie jou pastoor, nie jou priester, of jou eggenoot.
Verlossing is 'n gawe wat jy self moet aanvaar.

---
1. "Fatal consequences of miscommunication between pilots and air traffic controllers," retrieved August 12, 2019.