Yahuwah ngumwi. Yahushua, Messiah, Mwanaakwe Simuzyalwaalikke, muntu susu. Mukwiimpanya lusyomo lwabantu lulaa mpuwo mazubaano, Mangwalo taayisyi kuti Messiah ngo Mulengi, akuti Taata a Mwana muntu omwe, nanka kuti Yahushua wakali kupona kale kataninga zyalwa ku Betelehema.
Basazima abacizyi banji beebeka akuluulwa mu bupaizi balitonkomene kuyiisya kuti Taata wesu wa Kujulu a Mwanaakwe muntu omwe. Mucibalo eeci, tulabuzya mibuzyo imwi iijatikizya lusyomo oolu akusanyangula bunjaanji bwa tumpango tutamininwa ziindi zinji kusyomena boobo. Eeci cicitilwa boobu kutegwa mizeezo isinsimunwe, kutali kuleta mazwanga. Makanze eesu aawa nga kumwesya mumuni, kutali mbuli kuumpana mulilo.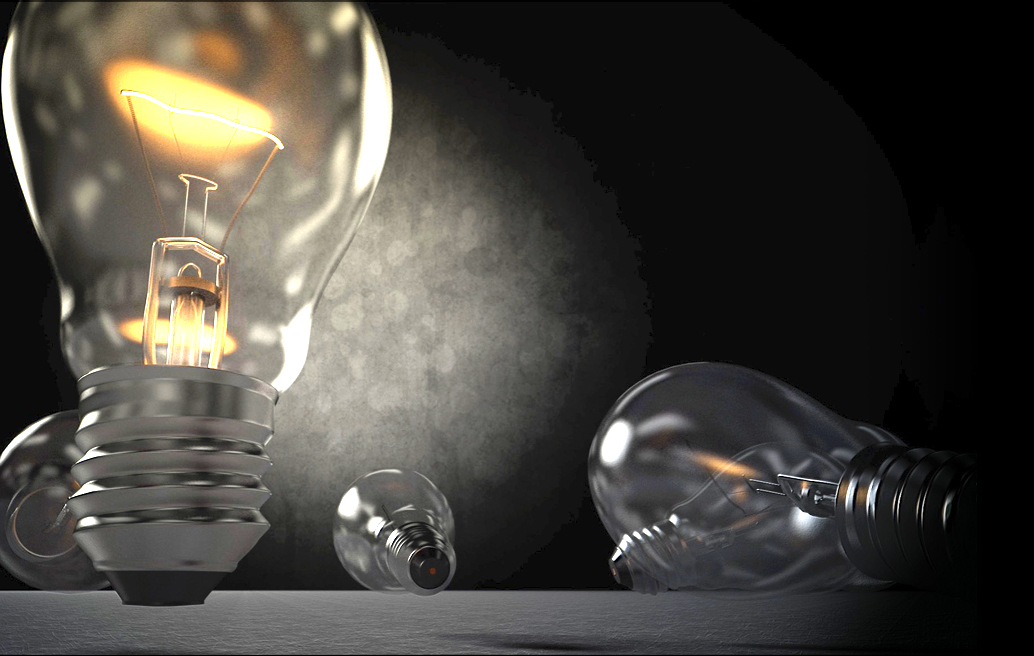 Bulangizi bwesu mbwakuti, webo noyaa kulizeeza kolaa moyo wakupaila akuvwuntauzya twaambo ootu, yebo utule ansi kufumbwa mizeezo njoyeeyela, mizeezo njogantide kale aziyanza zya tunsiyansiya ntotobelezya. Twakulombesya cakulitolaansi kuti ulekele Bbaibbele lilikke kuti likuyake mboteelela.
Nokuba boobo eelyo walo aakuboola, Muya Uusalala wakasimpe, uyoomusolweda kuya kukasimpe ... (Johane 16:13a)
Mubuzyo #1: Ikuti Taata a Mwanaakwe kabali muntu omwe, mbubuti Taata mbwatakonzyi kutempaulwa, kakuli Mwana wakatempaulwa?
Yahuwah takonzyi pe kutempaulwa:
Muntu ataambi kuti naatempaulwa, Ime ndasunkwa aa Yahuwah: nkaambo Yahuwah takonzyi kutempaulwa acibi, nanka kutempaula muntu naba ni. (Jakobo 1:13)
Yahushua wakatempaulwa:
Alimwi wakakkalilila okuya kunkanda kwa mazuba aali makumi one, wakamusunka Saatani; alimwi wakali akataa banyama bamusyokwe; mpoonya bangele bakeza kuzyoomubambilila. (Maako 1:13; Kobala amuli Mateyo 4:1 a Luka 4:2.)
Aboobo muzintu zyoonse [Yahushua] wakali kuyandika kuba mbuli babunyina, kutegwa akonzye kuba mupaizi mupati uulaa luse alimwi uusyomeka muzintu zyoonse ziguminizya Yahuwah, kutegwa akonzye kulyaaba cituuzyo ca zinyonyoono zya Bantu. Nkaambo kakuti walo lwakwe wakasunkwa, ulakonzya kuumbulizya baabo batempaulwa. (BaHebulayo 2:17-18)
Nkaambo tatujisi mupaizi mupati uutakonzyi kulimvwa mbotuubukide kubbila nguzu kwesu; Pele wakasunkwa muziga zyoonse mbubwenyaaa mbuli ndiswe, Pele taakabisya. (BaHebulayo 4:15)
Mubuzyo #2: Ikuti Taata a Mwanaakwe kabali muntu omwe, mbubuti Taata mbwazyi ciindi Yahushua nayoozyokela, kakuli Yahushua lwakwe tazyi pe? Hena takuli kufubaala ooku kusendekezya kuti Taata ulaa maseseke ngasisikizya Lwakwe alikke?
"Pele oobo buzuba awoola kunyina muntu uubuzyi, nobaba bangele bali Kujulu, naba Mwana, pele Taata." (Maako 13:32)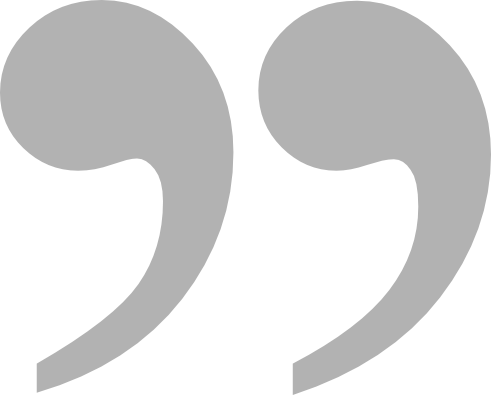 Pele oobo buzuba awoola kunyina muntu naba omwe uubuzyi, nobaba bangele bali Kujulu, naba Mwana, pele Taata. (Maako 13:32; Langa amuli Mateyo 24:36)
Mubuzyo #3: Yahuwah tafwi alimwi takonzyi kufwa. Yahushua, nokuba boobo, wakazikkwa; walo wakalazyika ansi buumi bwakwe mucibaka cako andime. Ikuti Taata a Mwanaakwe kabali muntu omwe mbubuti mbocikonzya kucitika eeci?
Yahuwah tafwi:
Ime ndamupa mulomo kunembo lya Yahuwah, ooyo uusinsimuna zintu zyoonse, akunembo lya Messiah Yahushua, ooyo naakaimvwi kumbele lya Pontius Pilato wakapa bumboni bubotu; Kuti inywe mubambe mulawo ooyu kakwiina kampenda, kakwiina butongoosi, kusikila akalibonye Simalelo wesu Yahushua Messiah: Ooyo muziindi zyakwe ngwayootondezya, uulelekedwe alimwi ngo Mwami alikke, Mwami wa bami, Simalelo wa basimalelo; Ooyo alikke nguutafwi, uukkala mu mumuni uutakonzyi kuswenwa munsimunsi a muntu; uutanabonwa aamuntu, nokuba kumvwungwa: kuli nguwe akube bulemu anguzu kukabe kutamani. Akube boobo. (1 Timoteo. 6:13-16)
"Ooyo alikke uutakonzyi kufwa – Ibbala liliko aawa ndya - ἀθανασία athanasia – mubululeme liiminina kuti 'uuzandudwe kuzwa ku lufu,' alimwi kulangikaanga lyaambilizya Leza, muciimo Cakwe cini, uuzandudwe cakumaninina kuzwa ku lufu." – Albert Barnes' Notes on the Bible
Yahushua wakafwa:
Yahushua, eelyo naakoongola alimwi mujwi pati, wakazaya. (Mateyo. 27:50)
Pele Yahuwah wakatuyanda iswe, eelyo nitwakacili babisyi, Messiah wakafwida ndiswe. (BaLoma 5:8)
Nkaambo kufumbwa naa tulapona, tuponena Simalelo; alimwi kuti naa twafwa, tufwida Simalelo: alimwi kufumbwa naa katupona, nanka kuti twafwa, tuli ba Simalelo. Nkakaambo aako Messiah ncaakafwida, akubuka, akuponyesyegwa, kutegwa abe Simalelo wa bafwide abazumi. (BaLoma 14:8-9)
Kusendekezya kuti Taata a mwana mbantu bali mumubili omwe nkunonga lufu aciciingano akukucesya kubaanga ncintu cakusobanya. Kulamatila lusyomo lwakuti Yahushua ngo Yahuwah nkusungilizya akuti yebo usyome kuti Yahushua wakali kulicengeezya buyo kufwa nkaambo wakali muzumi mumubili omwe a Taata Kujulu. Twakomba koima kaindi kasyoonto uyeeye zinjaanji zijatikizya lusyomo lwamusyobo ooyu. Ooku kakwiina akudonaika nkukaka mulumbe mubotu.
Mubuzyo #4: Ikuti Taata a Mwanaakwe kabali muntu omwe, nkaambo nzi Yahushua ncaamba kuti Yahuwah nguwaalenga mukowa wa bantu? Nkaambo nzi ncaatakaamba buyo kuti walo nguwaalenga mukowa wa bantu?
Pele kuzwa kumatalikilo aa malengelo Yahuwah wakabamba mwaalumi a mukaintu. (Maako 10:6; Langa amuli Mateyo 19:4.)
Eeci cakali ciindi cibotu kuli Yahushua kuti azyibye bantu boonse kuti walo wakali Mulengi kuti naakali kuyanda kucita boobo. Pele taakacita cintu eeco pe. Kunyina pe naakataminide cintu eeco.
Mubuzyo #5: Ikuti Taata a Mwanaakwe kabali muntu omwe, nkaambo nzi Yahushua ncayinduluka kwaamba kuti Taata muntu nsini?
Nkakaako, ikuti Yahuwah kasamika boobu bwizu bwamumyuunda, oobo bupekema sunu, bucica bwafusilwa mucikko, inga walo taamusamika inywe kwiinda waawo, inywe nomulaa lusyomo lusyoonto? (Mateyo 6:30)
Walo tali Leza wa bafwide, Pele ngu Leza wa bazumi: Aboobo inywe mwalubizya kapati. (Maako 12:27)
Nkabela inga Yahuwah taabajokezyela baluleme bakwe beni, aabo bamulilila sikati amasiku, nokuba kuti walo ulabamvwidilila? (Luka 18:7)
Mubuzyo #6: Ikuti Taata a Mwanaakwe kabali muntu omwe, nkaambo nzi Yahushua ncazumanana kwaamba kuti Yahuwah ngu "Leza" Wakwe? Hena Yahuwah ulaa Leza wakwe awalo?
". . . Ime ndaunka kuli Taata wangu, a Taata wenu; akuli Leza wangu, a Leza wenu." (Johane 20:17)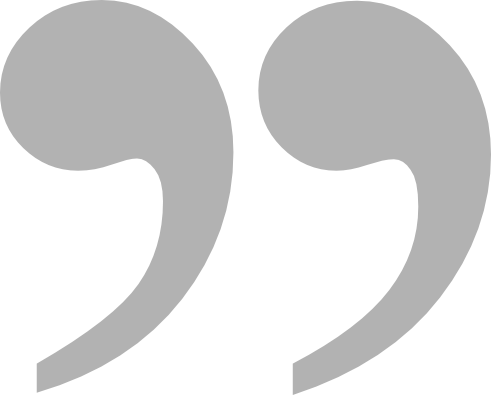 Munsaa woola lya fuka Yahushua wakoongolola ajwi pati kaamba kuti, Eli, Eli, lama sabachthani? Ooko nkokwaamba kuti, Leza Wangu, Leza Wangu, wandisiila nzi ime? (Mateyo 27:46; Langa amuli Maako 15:34.)
Yahushua wakaamba kuti kuli nguwe, Utandigumi; nkaambo nsyenajokela kuli Taata: pele koya kubanakwesu, ukabaambile kuti, Ime ndaunka kuli Taata wangu, akuli Uso; alimwi a Leza Wangu, a Leza wenu. (Johane 20:17)
Yahushua waamba Taata wakwe kuti ngo "Leza wamasimpe alikke" – waandeene alimwi uuli mbuli nguwe alikke.
Alimwi oobu mbobuumi butamani, kutegwa bazyibe nduwe O Leza wamasimpe olikke, a Yahushua Messiah ooyo ngokatumina. (Johane 17:3)
Mubuzyo #7: Ikuti Taata a Mwanaakwe kabali muntu omwe, nkaambo nzi Yahushua ncapaila kuli Taata? Hena upaila kuli nguwe lwakwe?
Aciindi eeco Yahushua wakaingula akwaamba kuti, Ime ndalumba nduwe, O Taata, Simalelo wa Julu anyika, nkaambo wakasisa zintu eezi kuzwa kubasongo abacenjede, akuyubununa zintu eezi ku bana bavwanda. (Mateyo 11:25)
Alimwi walo wakati, Abba, Taata, zyoonse zintu zilakonzyeka kuli nduwe; kogwisya nkomeki eeyi kuzwa ali ndime: nokuba boobo kutali kuyanda lwangu, pele kuyanda kwako. (Maako 14:36)
Mpoonya bakakunkulisya bbwe kuzwa abusena aawo aakalazyikidwe mufu. Mpoonya Yahushua wakaimpula meso Aakwe, akwaamba kuti, Taata, Ime ndalumba nduwe nkaambo wanditeelela. Alimwi ndizyi kuti ulanditeelela lyoonse: nkaambo kabantu aaba baimvwi munsi lyangu ncendaambila boobu, kutegwa basyome kuti webo wakandituma ime. (Johane 11:41-42)
Ngamajwi aaya Yashushua ngaakaamba, mpoonya wakaimpula meso aakwe kujulu, akwaamba kuti, Taata, lyasika woola; mupe bulemu Mwanaako, kutegwa Mwanaako awalo akulemekezye: (Johane 17:1)
Mubuzyo #8: Ikuti Taata a Mwanaakwe kabali muntu omwe, nkaambo nzi Mangwalo ncaalomya kwaandaanya kuti Yahushua nguyoobeteka bantu kutali Taata? Mbubuti muntu ngweenya omwe mbwaanga waba mubetesi alimwi kumwi katali mubutesi aciindi comwe?
Yahuwah "uyoobeteka nyika mubululami bwa muntu [Yahushua] ooyo ngwaakasala." (Milimo 17:31)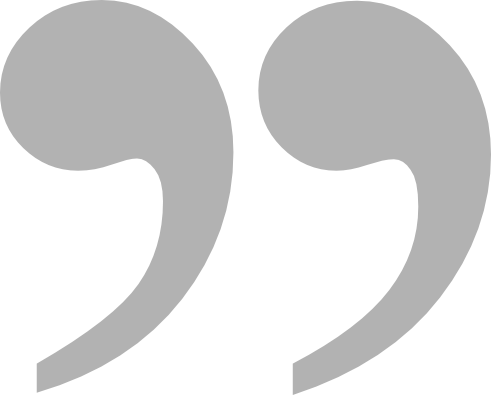 Nkaambo Taata tabeteki muntu naba ni, pele wakalekela lubeta lyoonse ku Mwanaakwe: (Johane 5:22)
Nkaambo walo [Yahuwah] wakasala buzuba, oomo nayoobeteka nyika mubululami kwiinda mu mwaalumi [Yahushua] ooyo ngwaakasala; Aboobo walo wakasyomezya bantu boonse, kwiinda mukumubusya kuzwa kubafu. (Milimo17:31)
[Langa amuli: Mateyo. 25:31-32; Johane 5:26; Milimo 10:40; BaLoma 2:16; 2 Timoteo. 4:1]
Tabali boonse baamba kuli ndime kuti O Mwami, Mwami, mbabayoonjila mubulelo bwa kujulu; pele nguyooyo uucita kuyanda kwa Taata Wangu uuli kujulu. (Mateyo 7:21)
Aboobo Ime ndamusalila bulelo, mbweenya mbuli Taata wangu mbwaakandipa ime; (Luka 22:29)
Pele Yahushua wakabaingula kuti, Taata Wangu ulabeleka kusikila ciindi cino, nkabela ambeyo ndabeleka. (Johane 5:17)
Mubuzyo #10: Ikuti Taata a Mwanaakwe kabali muntu omwe, nkaambo nzi Yahushua ncayinduluka kulyaamba kuti walo ngo "mwana" ookwa Yahuwah? Hena Yahuwah wisi ngo Mwanaakwe ngweenya?
Mpoonya Simoni Pita wakaingula kuti, Webo nduwe Messiah, Mwanaa Leza uupona. Alimwi Yahushua wakaingula kuti kuli nguwe, Walelekwa webo, Simoni Barjona: nkaambo tali muntu wanyama abulowa wakuyubunwida cintu eeci, pele ngu Taata wangu uuli kujulu. (Mateyo 16:16-17)
Bikkila kapati maanu kukampango kali atala aawa.
Petulo wakalyaambilila kuti Yahushua ngo "Mwanaa Leza uupona." (Petulo taambi kuti Yahushua ngo Leza uupona pe.)
Yahushua uyumya kulyaambilila kuti kuli "Taata" nkokwaazyila Ciyubunuzyo cokwa Petulo.
Aabo bayiisya kuti Yahushua ngo Leza batamikizya Petulo a Yahushua kuti balilubide aawa. Yahuwah ulakasya kuti tusendekezye muzeezo wamusyobo ooyu.
Nkaambo nzi/ ndilili Yahushua naakaitwa kuti " mwanaa Yahuwah"?
"Alimwi mungele wakaingula akumwaambila kuti, Muya Uusalala uuyooboola Ali nduwe, mpoonya nguzu zya Singuzuzyoonse ziyookuvwumbulila: aboobo Aboobo ooyo uyoozyalwa kuzwa muli nduwe uyokwiitwa kuti Mwanaa Yahuwah." (Luka 1:35)
Yahushua wakaitwa kuti "Mwanaa Yahuwah" nkaambo wakamitwa mwida lya Maliya eelyo nguzu zya Muya Uusalala nizyakamuvwumbilila. Ijwi lya Yahuwah litazimaani, lyakamitwa mwida lyamusimbi muumbulu, lyakaba ncobeni mubili wa muntu. (Johane 1:14).
Ngamaleele aayo mwiimbi ngaakashinshima kusikila munsaa cuulu camyaka musyule lyaciindi. Yahushua, Messiah wakasyomezyedwe, walunyungu lwa Davida, alimwi uukona cuuno ca buleli, wakali kuyoozyalwa aciindi ceelede.
"Ndaluula makani. Yahuwah wandaambila kuti, Nduwe mwanaangu, Ndime ndakuzyala mubuzuba obuno. Kumbila kulindime, elyo njookupa masi kuti abe lukono lwako, Amagolelo aanyika ukaavwube. Uyoobavwinyauna amusako walubulo, Uyoobapwaya mbuli zibumbwa zyamubumbi."(Intembauzyo 2:7-9)
Mangwalo taayiisyi kuti Yahushua wakali kupona Kujulu kataninga seluka kuzyoomitwa mbuli Mwana muvwanda.

Kumvwisyisya Mabala Aatwaambo

Mbubuti ba Hebulayo mbubakali kuteelela bbala lyakuti "Kristu"? Nguni naa ninzi "Messiah"?
Kucooko ca kumbo, kanjaanji tatumvwisyi kabotu ncoliiminina masimpe bbala lyakuti Messiah alyakuti Kristu mbuli mbulyaalembwa abalembi ba Bbaibbele. Aaya mabala obile ayiminina buyo kuti "uunanikidwe." Kunyina pe naayiminina bulemu bwa kujulu nokuba leza. Eeci cilisalazyidwe kapati kuti waibaluka kuti Cyrus, Mwami waku Persia, wakali kwaambwa kuti ngu "Messiah ookwa Yahuwah mu Cizuminano Cakale
Mboobu Yahuwah mbwaakati ku munanike wakwe [H4899: mashiyach (messiah)], kuli Cyrus, ijanza lyakwe lyalulyo ndejisi, lyakuzundya masi kunembo lyakwe; . . . (Izaya 45:1a)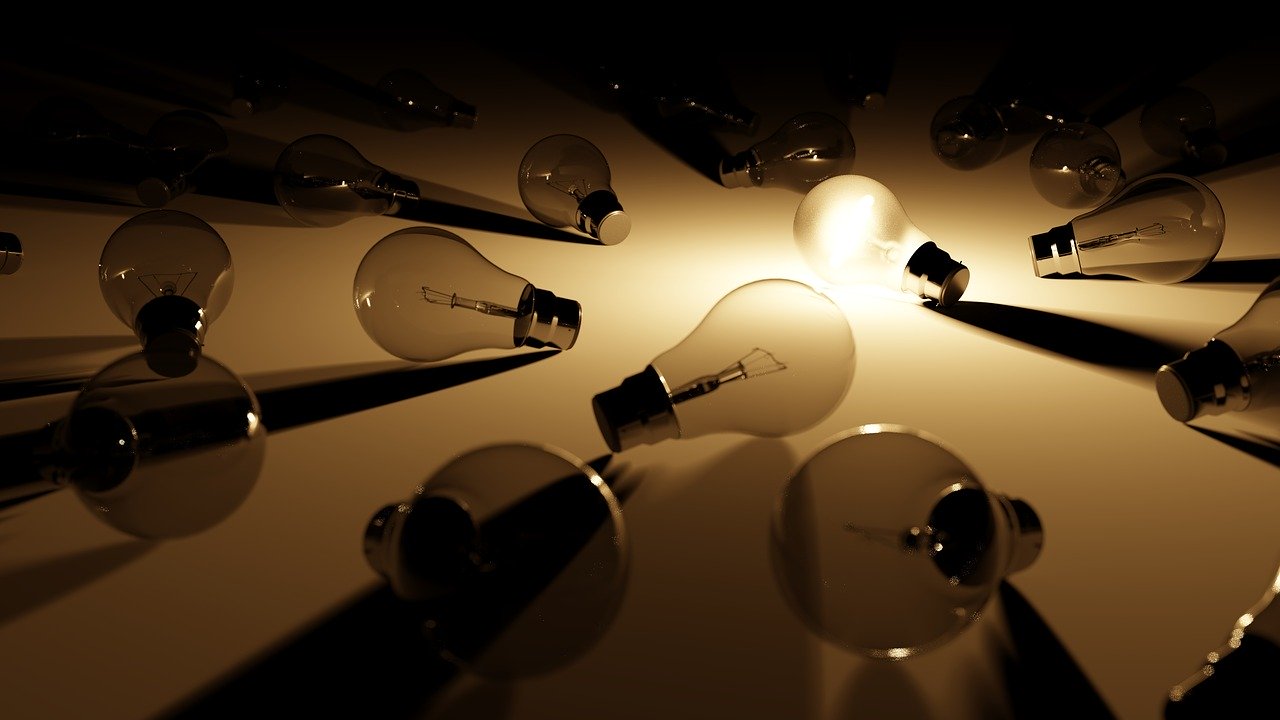 Messiah/Kristu ndibbala liiminina buyo kunanika kutegwa usalwe kubeleka mulimo waandeene.
Mashiyach ndibbala liiminina kuti "ooyo uunanikidwe." (1) ndibbala lilaa mulimo mu Cizuminano Cakale a Cizuminano Cipya, ndizina lya mashiyach, eelyo litupa bbala lya messiah. (2) Mbweenya mbolili masimpe bbala lya, mashiyachi eelyo lyaambilizya kunanika muntu kuti abeleke mulimo waandeene nokuba kukkala cuuno. (2a) aboobo, Davida waakaka kucisa Saulu nkaambo wakali nanikidwe" (1 Samuele 24:6) . . . (4) Izina lya Kristu mu Cizuminano Cipya lyakasandulwa kuzwa kubbala lyaci Giliki lyakuti Christos eelyo lyeelene alyaci Hebulayo lyakuti mashiyach, nkaambo lizyila ku muyanda wabbala wa 'kunanika aamungwimba.' Aboobo ibbala lyakuti Kristu ligaminide kwaambilizya kunanika Jeesu waku Nazaleta kwaandeene mumulimo wakwe ngwaakasalwa aa Leza. (The New Strong's Expanded Dictionary of Bible Words)
Hena Yahushua ulaa "bulemu mbuli Leza" na?
Ooyu mubuzyo wakazingaila mizeezo yabantu banjaanji nkaambo kakuti ibbala lya "bulemu" talisanduludwe bwinibwini munzila iisalala.
Ibbuku lya Webster's Dictionary lipandulula bbala lya "bulemu" kuti:
1 bupaizi
a: ca, cijatikizya, nanka cigaminina kuzwa kuli Leza nokuba ka leza kasyoonto.
b: kuba Leza uukombwa
Ikuti mubuzyo kuuli wakuti, "Hena Yahushua wakkazyila cigaminina kuletezya kuzwa kuli Yahuwah?" (Bupanduluzi 1a), nkokuti bwiinguzi mbwakuti inzya. Walo wakazyila kuli Yahuwah; walo ndejwi lyokwa Yahuwah muciwa cabuntu. (Kunyina ciindi walo naakaliko kali muntu susu pele kataninga mitwa mwida lya Maliya.)
Aboobo Ijwi lyakabambwa kuba muciwa cabuntu, akukkala akati kesu, (alimwi twakabubona bulemu bwakwe, ibulemu mbuli bwa simuzyalwaalikke ookwa Taata,) uuzwide luzyalo a masimpe. (Johane 1:14)
Yahushua wakati kuli mbabo, ikuti Yahuwah naali Uso, inywebo nimwali kundiyanda ime: nkaambo Ime ndakazyila kuli Yahuwah; nsyeekaide kuliboolela ndemukamwini lwangu pe, pele walo nguwakandituma. (Johane 8:42)
Ikuti mubuzyo niwali wakuti, "Hena Yahushua ngu leza?" (Bupanduluzi 1b), nkokuti bwiinguzi mbwakuti nee peepe. Yahushua wakali lunyungu lwa Davida lwakasyomezyedwe, muntu susu uuzyalwa ku musimbi muumbulu kwiinda munzila ya maleele ya Moza ookwa Yahuwah.
"Kuzwa ku lunyungu lwa [Davida], kweendelanya acisyomyo Cakwe, Yahuwah wakakomezyela Isilayeli Mufutuli, Yahushua". (Milimo 13:23)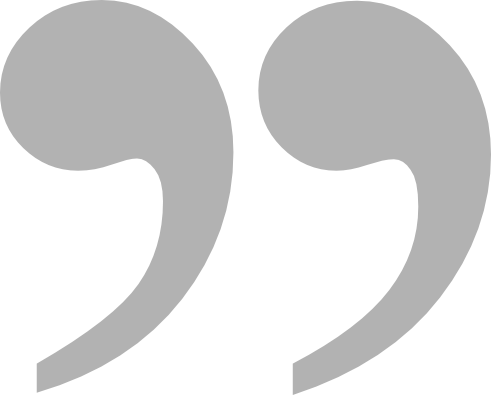 Mpawo mungele wakamwiingula akuti Kuli nguwe, Muya Uusalala uyooboola Ali nduwe, nkabela nguzu zya Singuzuzyoonse ziyookuvwumbilila webo: Aboobo ooyo uusetekene uyoozyalwa kuzwa muli nduwe uyokwiitwa kuti Mwanaa Yahuwah. (Luka 1:35)
"Kwaamba makani aamwanaakwe, iwakazyalwa kuzwa kumbuto zya Davida kubuntu bwakwe:" (BaLoma 1:3-4)
Naakamugwisya walo, wakabika Davida kuti abe mwami wabo. Ngonguwe ngwaakasinizya kuti, Ndijene Davida, mwana wa-Jese, mwaalumi wakumoyo wangu, uyoocita zyoonse nzyenjanda. Kulunyungu lwayooyu muntu Leza, mbubonya mbwaakasyomezya, waleta kuli-Israyeli Mufutuli, ngu- Yahushua: (MIlimo 13:22-23)
Ninzi Mangwalo ncaayiminina mukwaamba kuti Yahushua wakali "mwaalumi"?
Eeco ciiminina cini ncocaamba. Yahuwah, Taata wesu wakujulu, kunyina pe naambwa kuti "mwaalumi." Banakristu batonkomene banjaanji bayiisya kuti Yahushua ngu 100% Yahuwah alimwi ngu 100% muntu. Eeco ncambuyanga ncobeni, embo, tacijanwi nokuba kuli mukati Ka Mangwalo.
Pele mbweenya mbuli cintu cinyemya eeco, acalo cipego ncabuyo. Nkaambo kwiinda mumulandu wamuntu omwe banji inga kabanoofwa, pele luzyalo lwa Yahuwah kwiinda mumuntu omwe, Yahushua kristu, lwakakkalilila mubanjaanji (BaLoma 5:15)
Nkaambo kuli Leza omwe buyo, amuzeki omwe buyo akataa Leza a bantu, mwaalumi Yahushua Messiah; (1 Timoteo. 2:5) [Bikkila maanu kuti "mwaalumi Yahushua Messiah" waambwa kuti muntu nsini waandeene kuzwa kuli "Leza omwe."]
Nkaambo wakasala buzuba bumwi, oomo mubuzuba walo nayoobeteka nyika mubululami kwiinda mu mwaalumi [Yahushua] ooyo ngwaakasala; Aboobo wakapa cisyomyo kubantu boonse, mukuti wakamubusya kuzwa kubafu. (Milimo 17:31)
Inywe nobalombwana ba Isilayeli aaya majwi; Yahushua waku Nazaleta, mwaalumi wakazuminwa aa Yahuwah akati kenu kwiinda mumaleele amuzitondezyo, aayo Yahuwah ngaakacita kwiinda muli nguwe akati kenu, mbweenya mbuli ndinywe lwenu mbomuzyi kale: (Milimo 2:22)
Bikkila maanu kapati mumajwi ookwa Petulo kukampango kacaalizya. Walo waamba kuti Yahushua "muntu wakazumizyigwa aa Yahuwah." Walo taambi kuti ngu Yahuwah. Eeci cileendelana ancaakaamba Paulu kuti Yahushua wakali "mwaalumi" ooyo Yahuwah "ngwaakasala." (Milimo 17:31)
Hena kuli baleza bobile na?
Bantu banji, nobabona kuti Mangwalo alisalazyide kwaandaanya akataa Taata a Mwanaakwe akuzumina kuti inzya balaandeene ncobeni, pele bacilamatide muzeezo wakuti Yahushua awalo mulengi alimwi wakali kupona Kujulu kataninga zyalwa ku Betelehema. Masendekezya aamusyobo ooyo, nokuba boobo, atutondezya cintu ciimpene.
Mangwalo alasalazya kuti Yahuwah alikke ngo Mulengi alimwi alikke ngo Leza wamasimpe. Yahuwah ngu echad (ngumwi).
Mpoonya bamwi akataa balembi bakeza munsi lyabo akumvwa nkobakazyanya, alimwi nibakabona mbwaakabaingula kabotu munzila iisalala, bakamubuzya kuti, "Nguli mulawo mupati kwiinda yoonse?" Yahushua wakabaingula, "Mulawo mupati ngwakuti, 'Teelela, O Isilayeli: Yahuwah Leza wesu Yahuwah ngumwi. Alimwi webo weelede kuyanda Yahuwah Leza wako amoyo wako woonse amuya wako woonse amizeezo yako yoonse anguzu zyako zyoonse.' (Langa muli Maako 12:28-30.)
Mboobu mbwaamba Yahuwah, munununi wako, ooyo wakakubambila mwida, Ime ndime Yahuwah uubamba zintu zyoonse; uukwazamuna majulu woonse endikke; uukwakwabika nyika endikke ndemwini; (Izaya. 44:24)
Ooku kukaka kasimpe kasalazyidwe ncecaapa kuti bakake Mulumbe baJuuda bansiku a Bamozilemu . Yahuwah ngumwi. Walo alikke ngo Leza. Walo alikke ngo Mulengi. Oolu lusyomo lutaluleme muli Baleza botatwe nanka Bobile lulafwamba kusesemya baJuuda aba Mozilemu nkaambo boonse balizyi kuti Leza ngumwi. Aboobo cintu citobela ncakuti, basinkila matwi kukasimpe kapa buumi mbuli mbokabede bwini muli Yahushua, alimwi balaalilwa kumvwisyisya mulumbe uulibotela wa luzyalo aluse lwa Yahuwah.

Kulangisya Tumpango tutamvwisyigwi kanjaanji
Ansi aawa kuli tumpango ntobavwuzya kubelesya bantu batonkomene kuyanda Baleza Botatwe/Bobile noba kwakwalisya kutondezya kuti Yahushua a Yahuwah muntu ngweenya omwe buyo.
"Ime a Taataangu tuli bomwe." (Johane 10:30)
Ikuti twadilika musyule akulangisya kampango aaka mubwini, inga mpoonya aawo kwalibonya kuti Yahushua taakali kutaminina kuti walo a Taata muntu omwe buyo pe.
27Mbelele zyangu zilamvwa ijwi lyangu, ndilizyizyi, zilandiccilila. Ndazipa buumi butamani, tazikooyoofwa limbi, takukwe uuyoozikwempa mujanza lyangu. Taata uwakandipa nzizyo, mupati kwiinda boonse, takukwe uukonzya kuzikwempa mujanza lya-Taata. Mebo a-Taata tuli umwi. Ba-Juda bakabweza mabwe alimwi kuti bamufuse. Yahushua wakabavuwa kuti, Ndakamutondezya milimo minjiminji mibotu iizwa kuli-Taata, ino kayi nguli mulimo enaawa ngomundifusila mabwe? Ba-Juda bakamuvwuwa kuti, Kumulimo mubotu tatukufusi mabwe pe, pele nkaambo kakusanka, akuti yebo, mboli muntu, ulipa kaLezaleza. (Johane 10:27-33)
Bikkila maanu muzintu zitobela aawa:
Kampango 29: Yahushua waamba kuti Wisi wakwe "mupati kwiinda boonse." (Langa amuli Johane 14:28: ". . . nkaambo Taata Wangu mupati kwiinda ndime.") Aabo bayiisya kuti Yahushua a Wisi Bali bomwe mbuli muntu omwe beelede kusandulula cintu eeci kuti ciiminina kuti Yahuwah mupati kwiinda nguwe Lwakwe Eeci ncintu citakwe maanu pe.
Kampango 33, 36: BaJuuda batamikizya Yahushua kulyaamba kuba "Leza." Yahushua waabakakila kutamikizya kwabo akubaingula kuti Taata nguwakamutuma munyika aboobo "Mwanaa Leza," kutali Taata Lwakwe. Koinduluka kubala alimwi umvwe: "lnywe mumwaamba kuti, ooyo Taata ngwaakasetekanya akutumina munyika, inywe mulamusampaula nkaambo buyo kakuti Ime ndaamba kuti, Ime ndili Mwanaa Leza?" (Johane 10:27-33)
Bumboni buyungizya bwakuti Yahushua taakali kutaminina kuti walo a Taata muntu omwe buyo bulakonzya kujanwa mumupailo wakwe muli Johane 17:
"Alimwi oobo bulemu mbookandipa Ime ndabaabila; kutegwa abalo babe bomwe, mbuli ndiswe mbotuli bomwe." (Johane 17:22)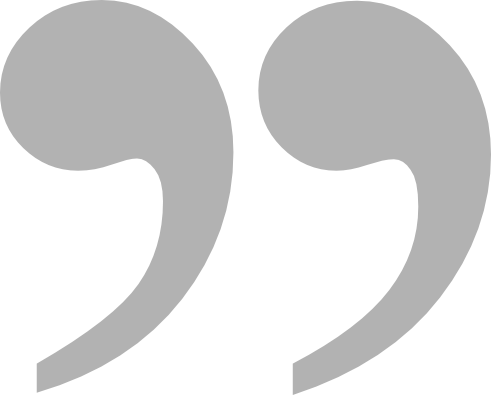 Alimwi lino nsyecili munyika, pele aaba bali munyika, alimwi Ime ndaboola kuli nduwe. Taata Oostekene, kobabambilila kwiinda muzina lyako lini aabo mbookandipa, abulemu mbookandipede ndabaabila abalo kutegwa balo babe bomwe, mbubonya mbuli ndiswe mbotuli bomwe. (Johane 17:11)
Alimwi oobo bulemu mbookandipede Ime ndabaabila abalo; kutegwa abalo babe bomwe mbubwenya mbuli ndiswe mbotuli bomwe: (Johane 17:22)
Yahushua, mutumpango tuli atala aawa upaila kuti, basikwiiya bakwe babe bomwe mbweenya mbuli nguwe a Taata mbobali bomwe. Hena wakali kupaila kuti boonse babe muntu omwe? Nee peepe. Walo wakali kupaila kuti tube aamuzeezo omwe, amakanze omwe, amoza omwe mbweenya walo a Taata mbobali bomwe (Johane 10:30). Paulu a Petulo abalo bakainduluka makani ngeenya aaya.
Kutegwa mukkalilile kubaa muzeezo omwe a mulomo omwe mukutembaula Yahuwah, Taata wa Simalelo wesu Yahushua Messiah. (BaLoma 15:6)
Camamanino, bakwesu, amucaale kabotu. Amube balondo, mube bantu bakkalikide, mubaa muzeezo omwe, mukkale muluumuno; mpoonya Leza wa luyando a luumuno ulaba akati kenu. (2 Bakolinto. 13:11)
Amulekele buyo myaambaulo yenu kuti yeendelane a Mulumbe mubotu ookwa Messiah: kutegwa nokuba kuti ndaboola kumubona, nokuba kuti nsyetako, Ime ndiinoomvwa milumbe ya bweende bwenu, kuti muciimvwi nji mu Moza omwe amuzeezo omwe, kamweendela antoomwe mulusyomo lwa mulumbe mubotu; (Bafilipo 1:27)
Amundizuzye kukkomana, inywe mubaa muzeezo omwe, aluyando lomwe, kamweendela antoomwe, a muzeezo omwe. (Bafilipo 2:2)
Camamanino, amubaa muzeezo omwe, kamufwidana lubomba kuli umwi awumwi, kamufwidana luse, kamulomana: (1 Petulo 3:8)
Akamwi kampango katamvwisyigwi kabotu...
"Alimwi lino, O Taata, ndipe bulemu lwako omwini abulemu oobo mbweekajisi nyika kiitaninga ba." (Johane 17:5)
Aaka kampango ziindi zinji kapandululwa kwiiminina kuti Yahushua wakali kupona kataninga zyalwa kakkede a Taata anyika kiitaninga lengwa. Pele tacili ncico ncaamba eeco pe. Yahushua, aawa, waambilizya bulemu oobo Yahuwah mbwaakabambilide nguwe eelyo nyika niyatakaninga lengwa (kataninga zyalwa). Petulo ulasalazya makani aaya.
Nkaambo mulizi kuti teensi zintu zikulumpala, mbuli insiliva niiba ingolida, nzimwakanunuzigwa kukweenda kwanu kwabuyo nkumwakasiilwa kumauso, pe, mwakanunuzigwa abulowa buyandisi mbuli bwamwanambelele uutajisi akampenda nanka kabala, nkokuti bulowa bwa-Kristo. Walo ncobeni wakakanzwa kukusaanguna, nyika kiitana kulengwa, pele wakayubununwa kumamanino aaciindi nkaambo kandinywe. Kulinguwe mwaba basikusyoma Yahuwah, uwakamubusya kulufu akumupa bulemu, kuti lusyomo lwanu abulangizi bwanu zikabe kuli- Yahuwah
Twabona ono muzeezo ooyu wakupona kotaninga zyalwa mbuwakayambukizyanya mu Cizuminano Cipya. Nzila yalufutuko yokwa Yahuwah yakali bambidwe kale nyika kiitaninga lengwa, pele tiiyakatondezyedwe antangalala kusikila naakazyalwa, naakafwa, anaakabuka kuzwa kubafu Mwanaakwe, Yahushua Mufutuli wesu.
"Mwakanunuzigwa abulowa buyandisi mbuli bwamwanaambelele uutajisi akampenda nanka kabala, nkokuti bulowa bwa- Messiah. Walo ncobeni wakakanzwa kukusaanguna, nyika kiitana kulengwa, pele wakayubununwa kumamanino aaciindi nkaambo kandinywe." (1 Petulo 1:19-20)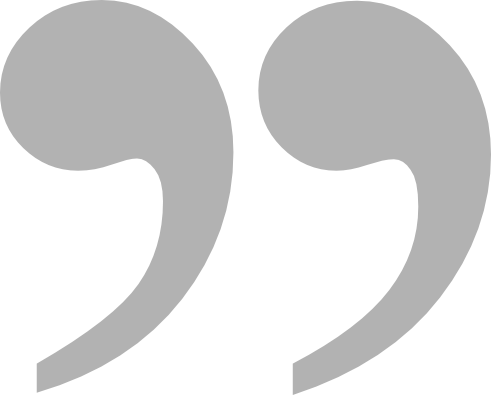 Kweendelanya azintu walo nzyaakasala walo wakatusala kale iswe kwiinda muli nguwe kaataninga sika matalikilo aanyika, kutegwa iswe tusetekane akubuka kampenda kunembo lyakwe my luyando: (BaEfeso 1:4)
Ooyo wakatunununa, akutwiita iswe kumulimo uusetekene, kutali kweendelanya aa milimo yesu, pele kweendelanya a makanze aakwe aluzyalo ndwaakatupa muli Kristu Yahushua kiitaninga bambwa nyika. Pele lino eeci catondezyegwa kwiinda mukulibonya kwa Mufutuli wesu Yahushua Messiah ooyo wakamwaya lufu akutuletela kutafwa abuumi kumumuni kwiinda mumulumbe mubotu akutafwa: (2 Timoteo. 1:9-10)
Mubulangizi bwa buumi butamani, oobo Yahuwah, mbwatakonzyi kubeja, wakasyomya kiitaninga lengwa nyika; Pele mazubaano wakatondezya cintu eeco kwiinda mujwii kwiinda mukukambauka, ooko nkwepedwe Ime kweendelanya a mulawo ookwa Leza Mufutuli wesu; (Tito 1:2-3)
Ikuti kakuli uusunkidwe kuti adonaike busanduluzi bwa kampango aaka ka Johane 17:5, cilikke ncoyelede kucita nkubala buyo mupailo ookwa Yahushua woonse mubukkwene. Naakamanizya kwaamba kuti, "Alimwi lino, OTaata, kondaabila bulemu mubulemu Bwako oobo mbookandipa nyika kiitaninga lengwa," Yahushua uya kumbele kupaila majwi aatobela kuti:
Alimwi nsyepailili baaba balikke, pele abaabo bayoosyoma kwiinda muli ndime kwiinda mujwi lyabo; Kuti boonse babe bomwe; mbubwenya mbuli ndiwe, Taata, mbolimuli ndime ambebo muli ndiwe, kutegwa abalo babe bomwe muli ndiswe: kutegwa nyika isyome kuti webo wakandituma ime. Alimwi oobo bulemu mboookandipa abalo ndabaabila; kutegwa abalo babe bomwe mbubwenya mbuli ndiswe mbotuli bomwe. (Johane 17:20-22)
Mukampango kali atala aawa, Yahushua waamba kuti walo wakapa bulemu bwakwe mbwaakapedwe kuli baabo bataninga akuzyalwa – kuli "baabo baciyoosyoma muli [nguwe] kwiinda mujwi [lya basikwiiya']." Walo wakali kutwaabila bulemu bwakwe katutaninga akuzyalwa – mbweenya mbuli Taata mbwaakamupa kataninga zyalwa.
Koibaluka, alimwi, kuti makanze ookwa Yahuwah akali bambidwe kale nokuba kuti nyika tiiyakaninga lengwa. Mbombubo oobu mbocinga caambwa kuti Yahushua wakali "Mwanaambelele wakajaidwe kuzwa kumatalikilo aa nyika." (Ciyubunuzyo 13:8)
Kukosozya makani
Kutegwa tutasalauli, kucili tumpango tunjaanji, ooto tunga kuti, twalangilwa atala, tulibonyaanga tukulwaizya lwiiyo lwa Kristu uupona kataninga zyalwa. Tweelede kubikkila maanu nokuba boobo kuti, aabo bakali kusandulula Bbaibbele tiibakalaa lusalaula. Bakali bantu balubizya mbuli nduwe andime, kabalaa mizeezo atunsiyansiya ntobaakona mumikowa yabo – alimwi nokuba kucita cakuliyandila nanka kucita cintu kabatakubwene, masendekezya aabo alalibonya mubusanduluzi bwabo.
Kucili zinjaanji zinga zyaamba kujatikizya twaambo ootu, Pele mupailo wesu ngwakuti WEBO (oobala), mbuli sicikolo wa Bbaibbele uusyomeka alimwi muntu uutonkomene kuyandaula kasimpe unoolivwuntawida omwini bweende bwa zintu eezi. Kunyina pe kasimpe nokayoowa kusanyangulwa
Nkaambo kuli Leza omwe, muzeki omwe akataa Leza a bantu, mwaalumi Yahushua. (1 Timoteo. 2:5)
Alitembaulwe Zina lya Yahuwah liteezyekwi, lino alyoonse kutamani.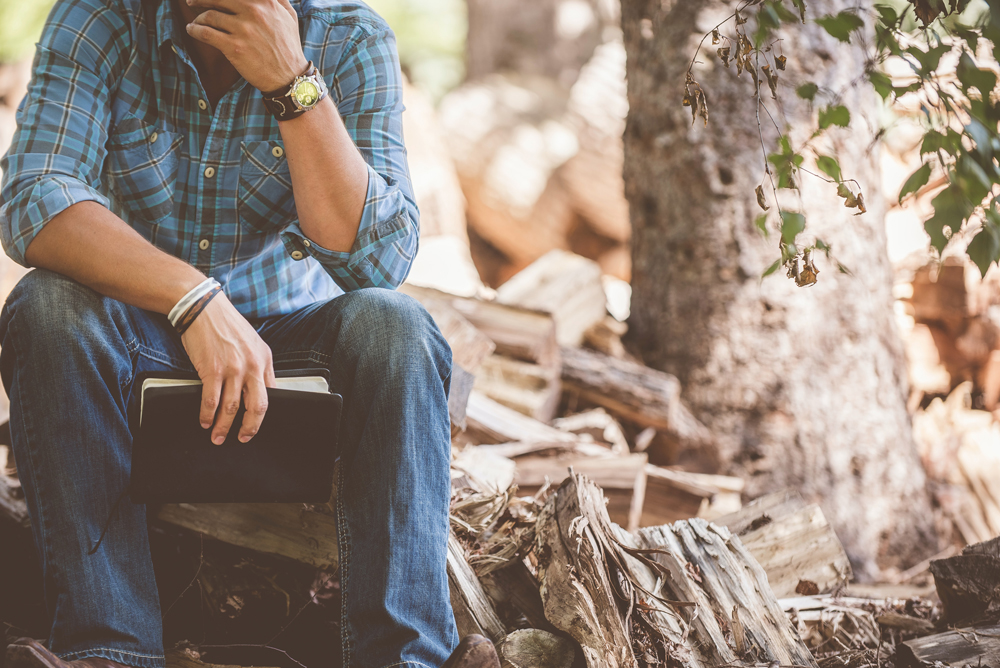 ---
Bupanduluzi bwa tumpango tuvwuzya kubulesyegwa mukuyiisya kusyoma Kristu uupona kataninga zyalwa, twakukomba utobezye cibalo eeci: https://www.worldslastchance.com/topical-biblical-studies/anti-trinitarian-studies
Azimwi zinjaanji zya lusyomo lunyongene lwa Baleza Botatwe: https://www.worldslastchance.com/directory#The-Trinity-(doctrinal-error)