Hierdie is `n nie-WLC artikel. Wanneer ons hulpbronne van buite outeurs gebruik, publiseer ons slegs die inhoud wat 100% in harmonie is met die Bybel en WLC huidige Bybelse oortuigings. Sulke artikels kan dus behandel word asof hulle direk van WLC af kom. Ons is grootliks geseën deur die bediening van baie dienaars van Yahuwah. Maar ons raai ons lede nie aan om ander werke deur hierdie skrywers te verken nie. Sulke werke het ons van publikasies uitgesluit omdat dit foute bevat. Ongelukkig moet ons nog `n bediening vind wat foutloos is. As jy geskok is deur sommige nie-WLC gepubliseerde inhoud [artikels/episodes], hou Spreuke 4:18 in gedagte. Ons begrip van Sy waarheid is besig om te ontwikkel, soos meer lig op ons pad gewerp word. Ons koester waarheid meer as die lewe, en soek dit waar dit ookal gevind mag word.
"Êrens eeue der eeue gelede ,het :
Twee paaie in 'n woud geskei, en ek-
Ek het die een geneem minder gereis,
En dit het alle verskil gemaak."
Uit die gedig "The Road Not Taken" deur Robert Frost)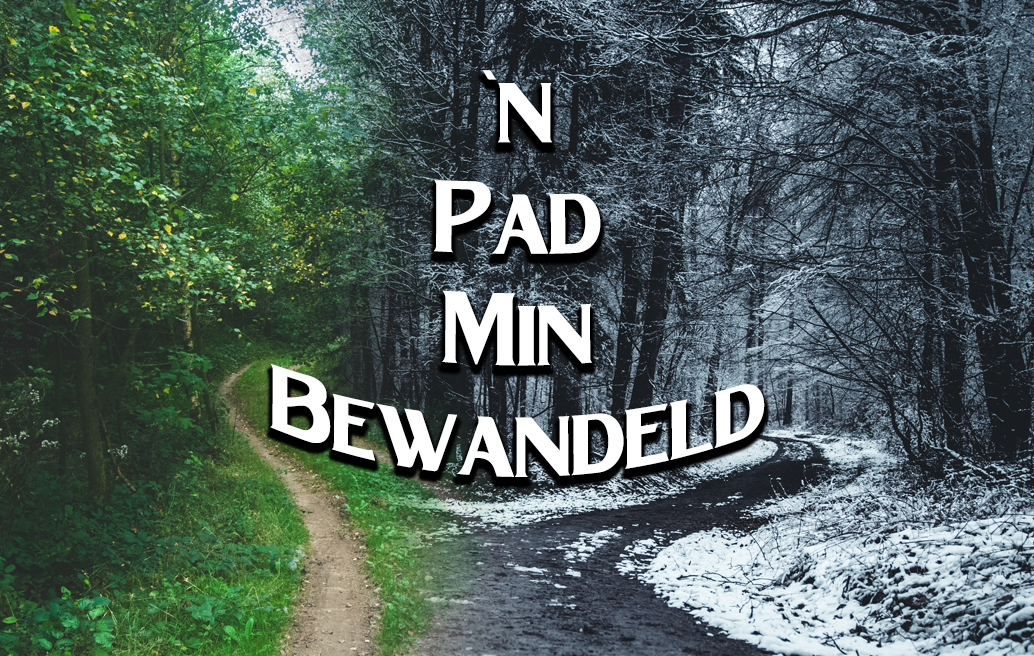 Baie onvergeetlike gebeurtenisse het plaasgevind in die loop van die [denkbeeldige], Ster Belaaide Reünie. Tog het niemand 'n merkwaardiger indruk gelaat as die ongeskeduleerde opmerkings van 'n naamlose gelowige van net Yahuwah weet waar. Al wat ons weet is dat hy onverwags en ongenooid verskyn het en dat hy sonder ekklesiastiese rang of teologiese opvoeding was. Niemand het nog ooit van hom gehoor nie, en hy is nie in die program genoem of op die gastelys opgeneem nie. Hy het daarop aangedring dat Yahuwah hom na die reünie genooi het, en hy sou nie geweier word nie.
Die omgewing was 'n beplande debat tussen die voorstanders van opponerende teologiese oortuigings [Drie-eenheid vs. Eenvormige Monoteïsme] maar wat gebeur het, was baie anders. Heeltemal anders! Net toe die program aan die gang was, is 'n stem van die agterkant van die ouditorium gehoor. "Mene! Mene! Tekel! Upharsin!" Dit het omtrent almal aanstoot gegee en geen geringe mate van verontwaardiging veroorsaak nie. Hoe kon iemand iets so onbeskof sê? (Mene. Mene. Tekel. Upharsin beteken: "Jy is in die weegskaal geweeg en te lig bevind! Jou koninkryk is van jou weggeneem!") Nebukadnessar se seun was 'n onwaardige troonopvolger, en die vinger van Yahuwah het op wonderbaarlike wyse daardie woorde op 'n muur geskryf om hom te laat weet sy tyd was amper verby (Daniël 5:25-28). Die hooggeplaastes by die reünie het baie goed geweet wat hierdie frase beteken, en hulle het 'n goeie vermoede gehad dat dit net op hulle gerig was! Hulle was kwaad deur die onverskrokke indringer en wou hom laat arresteer, maar die "Romeinse wagte" wat by die hotel werk, het die vertoning so geniet dat hulle nie wou saamwerk nie.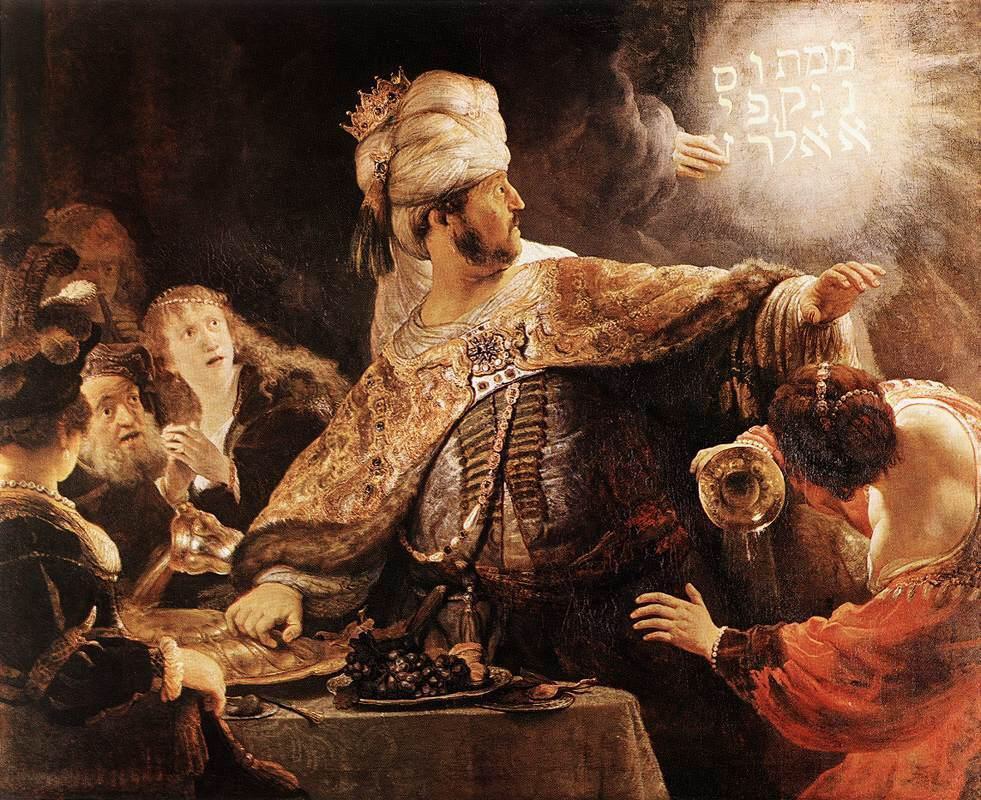 Nog 'n skok het deur die konferensie saal gegaan toe hierdie indringer tot by die verhoog stap en op die podium klim ​​sonder om eers toestemming te vra! Dit was alles so onverwags dat niemand tyd gehad het om hom eens te keer nie. 'n Stilte het oor die kamer gedaal toe hy begin praat het, en al het hy nie lank gepraat nie, het sy woorde lank na hy vertrek het, getalm. Hier is wat hy te sê gehad het:
Luister na my rede! Vandag staan ​​jy voor 'n keuse oor watter pad jy gaan bewandel. Ek het hierheen gekom op 'n ou snelweg wat voorberei is vir siele wat smag om die aangesig van Yahuwah te sien. Yahuwah Self het my hierheen genooi, dit is wat Hy vir my gesê het om oor te vertel. Sommige van julle beweer dat julle die diep geheimenisse van Yahuwah verstaan, maar julle het net torings van dogma opgerig wat raad verduister sonder kennis. Jy het die sleutel van kennis weggeneem! Julle gaan nie self die koninkryk in nie, en julle verhinder die wat die ingang soek.
Hier is die sleutel wat jy verduister het. Hier is die sleutel wat aan die apostel Petrus gegee is omdat hy tereg gesien het dat Yahushua die Christus is, die Messias, die Seun van die lewende Yahuwah! Dit is die sleutel! Dit is die enigste sleutel! Die waarheid wat die koninkryk van Yahuwah ontsluit is die wete dat Yahushua Christus die Messias en eniggebore Seun van Yahuwah is. Hy is nie meer as die Seun van Yahuwah nie, en Hy is nie minder nie. Jy is nie vry om iets hierby te voeg of iets weg te neem nie. As jy daar byvoeg, sal Yahuwah verskriklike plae vir jou byvoeg, en as jy iets wegneem, sal Yahuwah jou naam uit die Boek van die Lewe verwyder (Openb. 22) Jy mag nie na regs of links afwyk nie (Jos. 1:7). Jy moet nie van hierdie woorde wegneem of byvoeg nie. Moenie voorgee dat Yahuwah nie weet hoe om Homself uit te druk presies soos Hy verkies nie!
Yahushua het gesê: "Dit is die ewige lewe: dat hulle U mag ken, die enigste ware Yahuwah, en Yahushua Christus wat U gestuur het" (Johannes 17:3). Dit is genoeg om Yahushua Christus die Messias en Sy Vader die God van Israel te ken! Daar is maar een God en een middelaar tussen God en die mens, die mens Christus Yahushua. Hy het gesê: "Niemand ken die Seun behalwe die Vader nie. Niemand ken die Vader nie, behalwe die Seun en hy aan wie die Seun Hom wil openbaar" (Matt. 11:27). Yahushua het niks oor die drieheid van Yahuwah gesê nie, nie 'n enkele woord nie! Nooit nie.
Jy het jou woorde uitgepers en nuwes geskep soos dit jou pas! Julle het julle geloofsbelydenisse gekonstrueer maar ontken die eenvoudige onbuigsame geloofsbelydenis van Yahushua self. Hier is die geloofsbelydenis van Yahushua en die geloofsbelydenis van Sy kerk! "Luister o, Israel: Yahuwah ons Elohim, Yahuwah is een!" (Mark 12:29) Dit is die eerste en grootste gebod! Dit is die leer van Yahushua! Die Vader is Yahuwah, en Yahushua is die eniggebore Seun. Yahuwah is nie Drie-enig nie - Hy is een Persoon! Yahushua is nie die Tweede Persoon in 'n Trinitariese Godheid nie; Hy is die eniggebore Seun van die Een Ware God. Jy dring daarop aan dat Yahuwah drie is, en Yahushua dring daarop aan dat Yahuwah een is. Wie sal ons dan glo?
Baie gelowiges het jou uitsprake aanvaar, maar nie Yahushua nie. Jy het jou groot tempel van godsdienstige dogma en tradisie gebou, maar Yahuwah sal dit defnitief afbreek! Jou teologiese skeppings is nie sterk genoeg om die gewig van Sy heerlikheid te dra nie! Dit is tyd om jou eie woorde te laat vaar ten gunste van Syne! Jy sal nie aanvaarding onder mense vind nie, maar jy sal guns vind by Yahuwah. Dit sal nie maklik wees nie, maar jy sal metgeselle langs die weg vind, en in die woorde van een moderne digter, eendag, sal jy ontdek dat dit "al die verskil gemaak het."
Geen nasie het ooit gewaag om 'n dorre woestyn oor te steek totdat Yahuwah Sy uitverkorenes geroep het om net dit te doen nie! Geen volk het nog ooit deur die see getrek totdat Yahuwah Israel na 'n ver kus geroep het nie. Geen dissipel het dit gewaag om voet op die golwe te sit totdat Yahushua vir Petrus beduie het om by hom OP die waters aan te sluit nie! Dit is 'n smal weg waarheen Christus jou roep om te bewandel. Jy was nie bestem om op die breë hoofweë van godsdienstige tradisie te reis nie. Daar is 'n ander manier wat net Een God en, Sy enigste Seun, die Messias verkondig! Baie het voor jou gegaan. Hulle is min bekend onder mense, maar goed bekend aan Yahuwah. Vandag roep Hy jou om jou voete te sit op 'n pad wat minder gereis is as die een waarvan jy geleer het.
En toe … in al die bohaai wat gevolg het, het hy stilletjies by `n sy deur uitgeglip en is nie weer gesien nie. Dis maar hoe dit is met diegene wat uit die Gees gebore is. Hulle is soos die wind wat waai waar hy wil. Ons hoor die geluid daarvan, maar weet nie waar dit vandaan kom en waarheen dit gaan nie. Sommige sal luister en aandag gee. Ander sal ignoreer wat hulle hoor. Maar tenminste het jy nou gehoor.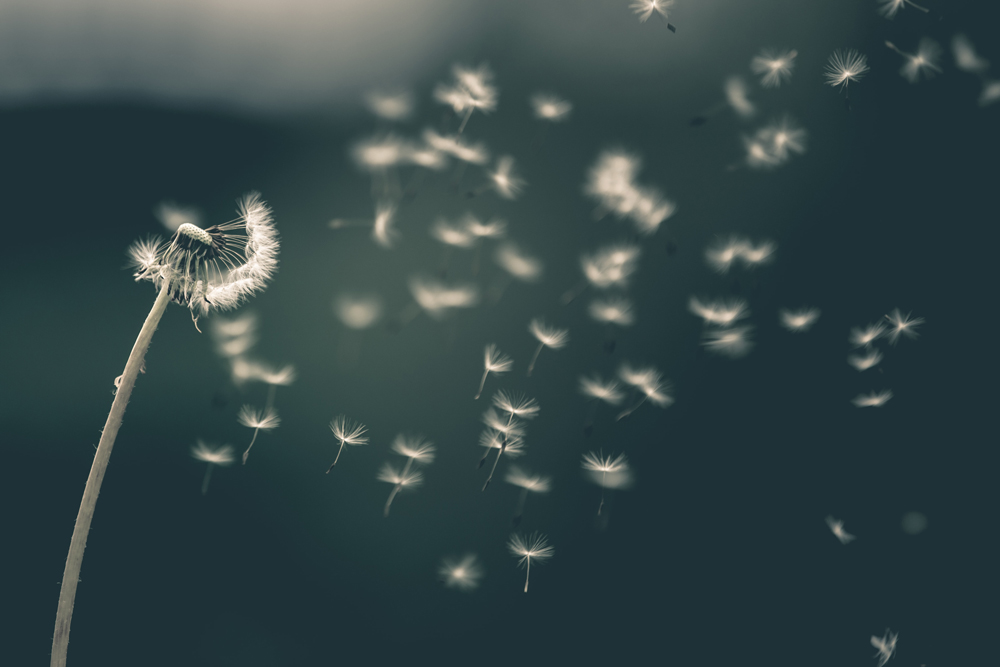 ---
Hierdie is `n nie-WLC artikel deur Bob Shutes.
Ons het alle heidense name en titels van die Vader en Seun uit die oorspronklike artikel gehaal, en dit vervang met die oorspronklik gegewe name. Verder het ons die naam van die Vader en Seun in die Skrif herstel, soos dit oorspronklik deur die geïnspireerde skrywers van die Bybel geskryf is. – WLC Span