"en jou ore sal 'n woord agter jou hoor wat sê: Dit is die weg, wandel daarop! wanneer julle regs of wanneer julle links wil gaan. (Jesaja 30 vers 21)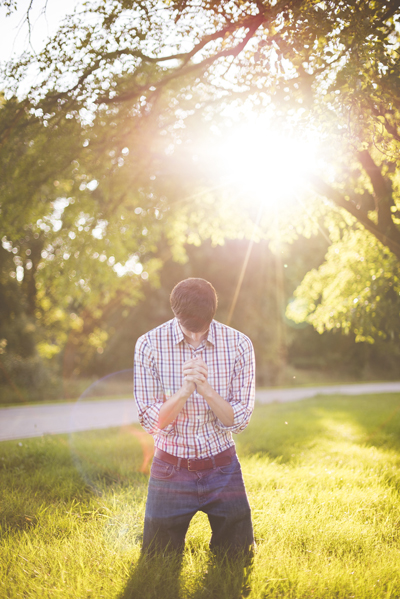 Deur aan die lewe te bly gedurende die aarde se laaste krisis sal daar vereis word dat ons 'n meer en belangrike verbintenis sal moet besit met die Hemelse Vader as wat ons ondervind het sedert die tyd van die apostels. Elke gelowige sal persoonlike leiding benodig omdat, elke individu so verskillend is. Dit vereis nie net 'n persoonlike verhouding met die Vader. Maar die vermoë om Sy stem te hoor en te erken wanneer Hy met jou praat.
Wees uitdruklik
Die eerste ding om te leer is oor wat die wil van die Vader is vir jou lewe, en om net eenvoudig daarvoor te vra. Wanneer jy bid, bid meer uitdruklik. Maal aanspraak op die beloftes vir jou omstandighede. Hoe meer jy uitdruklik is wanneer jy bid hoe meer uitdruklik sal jou antwoorde wees.
Baie gelowiges begaan die fout om 'n vae en geopende versoek te rig omdat hulle bang is om vir die verkeerde ding te vra. Moenie toelaat dat dit jou weerhou om uitdruklik te bid. Solank as jy jou wil oorgee aan die Vader deur te sê: " Nie my wil, maar laat U wil geskied," kan jy uitdruklik wees oor wat jou omstandighede regverdig!
Uitdruklike versoeke verkry uitdruklike reaksies.
Beoefen geloof
Moenie toelaat dat gevoel jou deurmekaar wat geloof is. Die twee is heeltemal afsonderlik! Geloof is eenvoudig om Yahuwah se woord te glo as waar sonder enige ander bewyse. Jakobus vertel aan ons: "En as iemand van julle wysheid kortkom, laat hom dit van God bid, wat aan almal eenvoudig gee sonder om te verwyt, en dit sal aan hom gegee word. Maar hy moet in die geloof bid, sonder om te twyfel; want hy wat twyfel, is soos 'n golf van die see wat deur die wind gedrywe en voortgesweep word." (Jakobus 1 verse 5 tot 6)
Leer om te luister
Mense wat leiding benodig wil dikwels dit deur 'n goddelike droom of visioen verkry. Alhoewel dit nie Yah se tipiese metode van kommunikasie is. Jy benodig om Sy stem te hoor, maar jy moet daarna luister. Gelowiges is dikwels te bang om na hulle "harte te luister," maar jy hoef nie bang te wees. Die mees algemeenste manier hoe Yahuwah spreek met Sy kinders praat, is deur daardie stille stem binne in jou. Sy stem in jou hart sal jou nooit op 'n dwaalspoor laat of om iets verkeerd te doen. Leer hoe om met aandag te luister na die sagte stem van Sy Gees. As jy dit doen, sal daardie stem harder word en meer makliker word om te onderskei.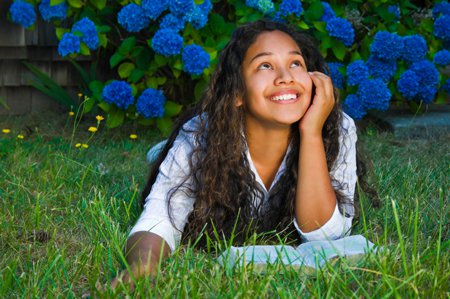 'n Ander. Bid en vrae manier om oor Yahuwah se wil te leer is deur die woorde in die Skrif. Bid en vra 'n uitdruklik vraag. Vrae net een vraag op 'n keer. Dan, maak jou Bybel oop op enige plek en lees verskeie bladsye. Jy mag nodig hê om dit vir verskeie dae te doen. As Yahuwah met jou praat, sal jy dit weet. Die woorde van die bladsy sal vanaf die bladsy na jou verstand indring dat dit Sy antwoord is vir jou.
Jou antwoord sal nie altyd kom van die woorde in die Skrif. Wees waaksaam oor die woorde van ander ook. Wanneer woorde indring in jou verstand, sal jy met werklike sekerheid weet dat dit vir jou bedoel is, en daaroor sal daar geen twyfel oor wees. Dit is die Heilige Gees se indruk dat dit die antwoord op jou vraag is. Dus, gee daarom daaraan aandag!
Somtyds sal woorde in jou gedagtes kom, 'n verklaring wat jy vanuit jouself nie kon bedink. Jy mag miskien nie die stem met jou ore hoor, maar jy sal dit in jou verstand verstaan. Jy sal dit herken dat dit nie vanuit jou eie denke kom, omdat die verklaarde woorde op 'n verskillende manier bewoord sal wees, as wat jy dit sou bedink het. Wanneer dit plaasvind, luister. Sulke verklarings wat vanaf Yah afkomstig is, sal nooit aan jou vertel om iets te doen wat jy weet verkeerd is om te doen, dus kan jy daarop vertrou wat aan jou gesê word.
'n Ander manier hoe Yahuwah ons lei is die gevoel van vrede, en wanneer daar 'n bepaalde doel en rigting van handeling is, en 'n gevoel van ongemaklikheid wanneer die verkeerde keuse uitgeoefen word. Dit is een van die maniere hoe Yah sy kinders rig.
Moenie net daar bly sit! Staan op en loop!
Of dit ook al deur die stem in jou verstand is, of deur 'n besonderse Bybel vers, of deur woorde van ander, en nadat jy seker is dat jy jou antwoord ontvang het, handel daarvolgens wat jy vertel is! Yahuwah het belowe dat Hy jou sa "lei," dit is 'n werkwoord. Jy kan nie gelei word as jy stil sit met gevoudehande , en kla dat jy weet wat om te doen!
Jy mag nie miskien in staat wees om die eerste vyf tree vorentoe te sien, maar as jy 'n duidelike rigting gewys word om die volgende stappe te maak, dit voldoende is. Jy moet die volgende stap neem. Yahuwah sal jou lei so vinnig as wat jy volg, maar jy moet vorentoe beur as jy verwag dat Hy jou sal lei.
As jy voel dat jy nie antwoorde ontvang, dink terug daaroor: het Hy nie alreeds die rigting aan jou gewys, maar dat jy nie daaraan gehoorsaam was? Hy kan net jou lei hoe vinnig en gewillig is om te volg.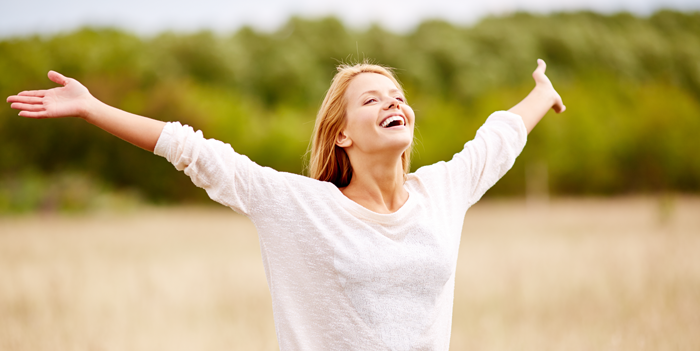 Versamel inligting
Jy mag miskien weet hoe om gehoorsaam te wees aan die rigting wat gegee word. Dus, versamel inligting. Soos jy die inligting versamel, sal jy duidelik sien wat is die volgende stap om te neem. Neem dan die beste besluit waarvan jy kennis het, en wat gegrond is op die inligting wat versamel is, en tree vorentoe.
Vertrou Yahuwah om jou te lei deur die open en sluiting van deure. Moenie onstelt wees wanneer die deur in jou aangesig toegemaak word. Geslote deure is net soveel antwoorde as geopende deure. Yah is bekend met die toekoms; jy is nie. Dank Hom vir die redding vanuit onbekende gevaar.
Moenie tyd verspil om te bid vir die open van 'n geslote deur. Yah het dit gesluit vr 'n rede. Vertrou op Hom, versamel nog meer inligting en tree vorentoe in 'n ander riging.
Wees dankbaar
Die Skrif vermaan: "Bid sonder ophou. Wees in alles dankbaar, want dit is die wil van Yah in Christus Jesus oor julle." (1 Tessalonisense 5 verse 17 tot 18). Dit is 'n uiters belangrike beginsel. Bewys altyd dankbaarheid vir elke omstandigheid. 'n Dankbare verstand merk die beskikbare geleenthede op, en waar 'n negatiewe en 'n klaerige gees net teleurstellings van onverwesentlike verwagting aanskou.
Die dae vorentoe sal gevul wees deur ongekende gevaar. Deur dit te oorleef vereis sal word om bekend te wees met sekerheid wat Yah se wil vir jou as individu is. Yah huiwer nie om met ons te kommunikeer! Eerder is dit, dikwels dat mense beïndruk is wat hulle moet doen, maar dat hulle eenvoudig nie daaraan gehoorsaam wil wees.
As jy gelei wil word deur Yahuwah, moet jy opstaan en Sy leiding volg! As jy dit doen, Sal Hy jou deur alles veilig dra.