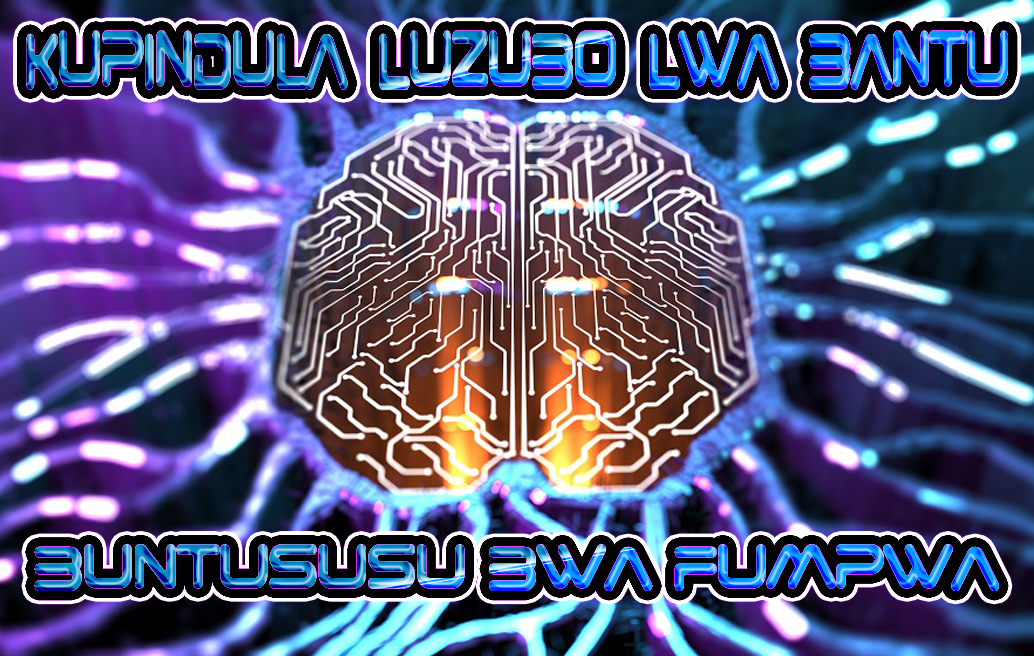 Kupindula luzubo lwa muntu nga makanze ookwa Saatani aamaninide: bantu balengedwe mucikonzya cakwe mwini.
Izaya 14 ujisi cishinshimi cikondelezya—alimwi, masimpe ncobeni, cilanyandya—citondezya mizeezo ya Saatani azintu zimukulwaizya.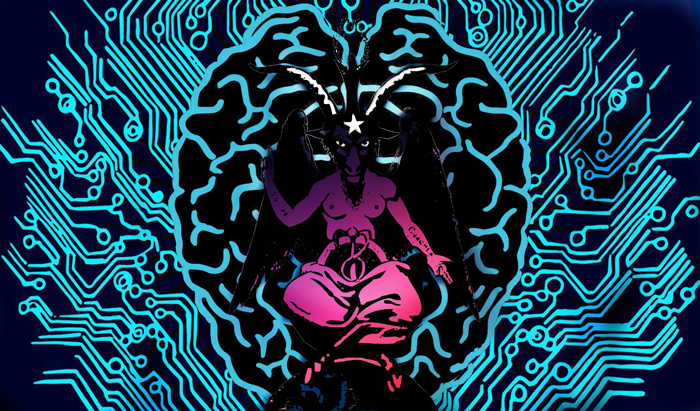 Mbubuti mbookaanguka kuzwa kujulu,
O Lusifa, omwanaa kubucedo!
… Nkaambo webo wakati mumoyo wako:
"Ime njootanta kusikila kujulu,
Ime njoosumpula cuuno cangu atalaa nyenyeezi zyokwa Elohimu;
Ime njookkala atalaa mulundu wa mbungano
Kumabazu aali kulaale lya kunyika;
Ime njootanta atalaa bulamfu bwa makumbi,
Ime njooba mbuli Singuzuzyoonse."
Ooku kutwanga akubbodoola cakulisumpula boobu kulatilimusya. Pele hena yebo wakayeeya kale eeyo nzila Saatani mbwakanza "kuba mbuli Singuzuzyoonse"? Ooku takuli kubwaabwa akwaamba zya biyo pe. Kumvwisyisya makanze ookwa Saatani ambwayanda kuba mbuli Yahuwah, ncintu ciyandika kupampanuna ceeco caandanya Yahuwah kuzwa kucintu cili coonse cili mulengalenga.
Kaambo keni ka kupaila
Kuli twaambo tunjaanji tujata moyo ooto basyomeka ntobapeda kuti Yahuwah nguuyelede kukombwa: Walo ulatuyanda swe; Walo wakaaba Mwanaakwe kuti avwune ndiswe; Walo ulatulekelela swebo, atumwi mbuli tooto. Pele mumilawo ya maanu aa zilengwa leza, kuli biyo omwe alikke luzutu: Yahuwah wakalenga ndiswe. Mpocigolela.
Mu cilengaano, Johane wakabona basilutwe bali makumi obile abone kabakomba kunembo lya cuuno cabulemu cokwa Yahuwah. Walo wakabamvwa kabaamba kuti:
'Nduwe ooyelede O (YAHUWAH)
kutambula bulemu alulemeko anguzu,
nkaambo nduwe wakalenga zintu zyoonse,
nkaambo kamakanze aako ncozibeda, ancizyakalengelwa
Yahuwah nguuyelela kukombwa nkaambo Walo nguwakalenga zintu. Kutegwa abaange mbuli Yahuwah, aboobo, Saatani awalo weelede kulenga zintu. Aaya nga makanze aakusisikizya mubumpelenge bwa kupindula luzubo lwa buntu.
Cilengedwe mu Cinkonzya ca Mulengi
Mangwalo ayubununa kuti "Elohimu wakalenga muntu mucikonzya Cakwe mwini; mucikonzya ca Elohimu Walo wakalenga nguwe; mwaalumi amwanakazi wakabalenga." (Matalikilo 1:27) Nceeleko Cakwe Yahuwah, mbwali Mulengi, kupa cipego kuli baabo mbasala cipego ca kupona kakwiina kufwa. Lusifa wakali kuyanda kuti ba Adamu a Eva bacite cinyonyoono mpoonya balye mucelo wa musamu wa buumi, aboobo kutegwa alenge babisyi batafwi. Yahuwah wakalesya eeco kucitika naakabaatula kuzwa mu Muunda wa Edeni akubikka chelabbimu "ligatela nzila iilya ku musamu wa buumi." (Matalikilo 3:24)
Lino, dyabooli ukakatila kuba mbuli Singuzuzyoonse kwiinda mu kukwempula ceeleko cabulemu cakukomba Singuzuzyoonse kwiinda mukukwakwalisya kulenga muntu uuli mucikonzya cakwe. Ubelesya nzila iili buti? Kupindula luzubo lwa bantu.
Ntaamu iitobela mu "kusanduka kwa zilengwa leza"
transhumanism
trăns-hyoo͞′mə-nĭz″əm, trănz-
Izina lya cintu
Lusyomo lwakuti bantu beelede kukakatila kusumpuka kwiinda waawo mpobagolela kucita zyili mu mizeezo amunguzu zya mubili kwiinda mukubelesya zibulo.

Imuzeezo uukulwaizya kubelesya lwiiyo lwa zilengwa leza a zibulo kapati eezyo zibelesyegwa mu mubili amubulowa, kuzunda zintu nzyaalilwa kucita muntu akuyungizya kusumpula ciimo ca buntu.
(The American Heritage Dictionary of the English Language.)
Kunjilanya zibulo antoomwe a zilengwa leza cilakonzyeka alimwi cakaletela bantu zintu zibotu. Tubulo twakuduuntizya moyo azibeela zya mubili zya kupanga eezyo zibikkwa mpaakagonkwa muntu nje mikonzyanyo yobile buyo iitondezya zibulo mbozigwasyilizya zilengwa leza. Pele ipenzi ndyakuti, kupindula luzubo lwa buntu ncintu cijatene kakwiina kwaandaana antoomwe a ciimo cabuntu, ooyo muzeezo lwawo ngwakuti buntususu bwini mbobuyooleta ciimo ca muntu lwakwe ciinda kusumpuka alimwi cipindudwe kapati. Tatucinooli bantu buyo pele kwiindilila-abuntu. Tunooli luzubo lupya alimwi lunyungu lwaandeene.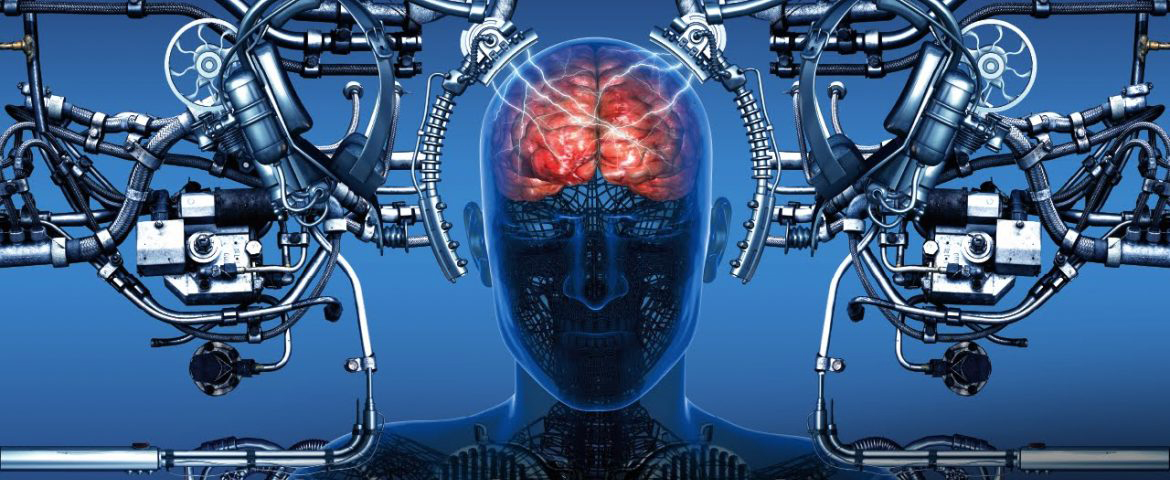 Aboobo, mumaanu aali boobu aaya, cimvwika aanga ncintu ca maanu. Ikuti yebo kosyoma kuti wakasanduka kuzwa kucilengwa leza camusyobo uumbi, nkabela kubelesya zibulo ulakonzya "kusumpuka akusanduka" kuba cilengwa leza ciinda kweebeka, eeco kaceendelana alusyomo oolo. Nokuba boobo, aawa makani alikopede kwiinda lusyomo lwa muntu kujatikizya nkulwaazyila luzubo lwesu. Kuli ntenda zipati ncobeni mumakanze aa kupindula luzubo lwa buntu.
Kweendelanya a mizeezo ya-Darwin mukulanganya nyika, kusendekezyegwa kuti bantu mbabeelede kweendelezya kusanduka kwa zilengwa leza mumaanza aabo akusoleka kanjaanji kusanganya zintu zinji mumaumi aabo. Eezi ntaamu zyeelede kukanza kuyungizya kapati mbozibeleka zibeela zya mubili (nkokuti kulampya buumi, kupona kwaciindi cilamfu), mizeezo a kulimvwa kwa mumoyo (mbuli busongo, kwiibaluka), abubambe bwa zibeela zya mubili (nguzu, bubotu), antoomwe a kulyeendelezya (mbuli mumakanze aa kulijata).1
Nokuba kuti zyoonse eezi zimvwikaanga nzintu zibotu, ono kolibuzya omwini yebo kuti: "Nguni uunga wapandulula kulyeendelezya?" Kubantu basyoma, iBbaibbale lilabapandulwida ncocaamba kulyeendelezya. Intenda ilayindila kuyungizya kapati eelyo nokuyaa kuyungizyigwa lwaanguluko kutali biyo lwa kukwelelezya muntu.
Makanze aa Simwaaba
Mu 2021, Imbaakani ya Bukwabilizi yaku United Kingdom yakapanga mulimo wa kukamantana antoomwe ambaakani yaku Germany iibamba Makanze aa Bukwabilizi. Makani aakalembwa akayitwa kuti, "Kubambulula Muntu — Bucedo bwa Muzeezo Mupya, Mulimo wa Zibelesyo zya Zigaminide." Kwakalembedwe kuti: "Kubambulula muntu kuyooyungizya kuyandika, kapati nkaambo inga cagwasyilizya zintu eezyo nzyanga wacita muntu ambwanga walyeendelezya alimwi mucibeela cimwi nkaambo kakuti eeco ncecikamantanya akataa bantu a zibulo."
Intenda ilayinda kuba biyo manjezyeezya aa lwiiyo lwa zilengwa leza. Kumamanino aamwaka 2022, imwi mpindu yiitwa kuti Synchron eeyo yakajisi kwiinda milazyo iili 100 ya kukakatila kunjizyanya zibulo azilengwa leza yakaanzwa. Bakabamba ncobayita kuti "bongo bwa kkompyuta bulaa nsinga mukati." Eeco cakasekkwa mu nsinga yabulowa munselelo lya nsingo, aaka kabulo kayitwa kuti Stentrode sensor kalakunkulika antoomwe abulowa kuya ku bongo bwa muntu ooko nkokatalika kweendelezya micito ya mubili wa muntu. Kusikila mu Kunkumuna masamu, 2022, eeyi mpindu yakali njizyide kale kabulo aaka mu balwazi bone ku Australia alimwi a omwe ku Amelika. Aaka kabulo, alimwi mbweenya mbuli tumwi tukonzyanya aankako, tujulwida mulyango wa kujuzya zintu zilaanze lya mubili wa muntu kuti zyeendelezye mizeezo amicito ya bamwi. Makanze eeni aawa nga kuzuzika cisyomyo ca Saatani kuli Eva cakuti, "Inywe muyooba mbuli baleza." (Matalikilo 3:5)
Yuval Harari, mufundisi mupati alimwi mulembi uuluulwa. Busanduluzi bujuzya bbuku lyakwe abusena bwa Amazon mbwakuti, Homo Deus: A Brief History of Tomorrow, nkokwaamba kuti:
Yuval Noah Harari … [utonkomene] makanze aakwe aagamide buumi bwa bantu buciboola kumbelaa ciindi, akukakatila kwesu mu kubambulula bantu kuti babe mbuli baleza.
… lino katuli aanga mbaa leza bakulipangila atalaa nyika, nzintu nzi mbuumi buzya kumbele mbotulipangila lwesu tobeni, azintu nzyotukanzide anzyo tuyoosoleka na? Bbuku lya Homo Deus livwuntauzya milimo eeyi, maloto a zintu ziyoosya kulotela eezyo ziyooba cibeela ca musela wa makumi obile awumwi—kuzwa kukuzunda lufu kusikila kukulenga buumi bwakulipangila. Lilabuzya mibuzyo yakusengezya makani kuti: Nkuli nkotuya kuzwa waano? Alimwi mbuti mbotunga twakwabilila nyika eeyi iikonzya kupwaika kuti tutiinyonyooni kuzwa ku nguzu zyesu zya bujayi? Eeyi nje ntaamu ya cibeela citobela mu kulipindula. Ooyu ngo Homo Deus.
Aawa, mpeenya aawa, aaya nga makanze aamaninide ookwa Saatani alibonya. Kupindula luzubo lwa buntu nkusoleka kuti alibikke lwakwe kubaanga "ngu Singuzuzyoonse." Kwiinda mukubelesya zibulo zya kupindula bantu mucikonzya cakwe mwini, walo usoleka kufumpa nguzu zya kukombwa.
Boonse bakaka bayoosinikizyigwa akukongwa lufu. Mukwiimpanya, alikke buyo Yahuwah nguutusyomezya lwaanguluko lwa kulisalila. Walo alikke luzutu nguuyelela kukombwa. Musela wamamanino upedwe malailile aakuti: "Amumuyoowe [Yahuwah] akupa bulemu kuli Nguwe, nkaambo woola lya lubeta Lwakwe lyasika; amumukombe Walo wakabamba julu anyika, lwizi a tusensa twa meenda." (Ciyubunuzyo 14:7)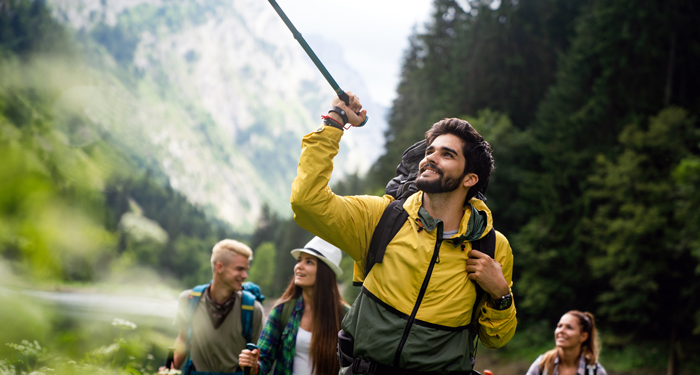 ---
1 Post- and Transhumanism: An Introduction. Bazubululi, Stefan Sorgner a Robert Ranisch.