Mukaano kakondelezya kuswiilizya ka Silweendo Uupaila
(Pilgrim's Progress) kokwa John Bunyan
, walo utweeta ambaakani mpoziyuma zintu zyoonse kubaanga tacikonzyi kucitika eeco, utwaambila kuti: ncuubauba kusweeka
alimwi
ncuubauba akufutulwa! Ncintu cuubauba kusweeka nkaambo kwiina mulimo ngwayelede kucita muntu naba ni
kuti
asweeke. Bantu boonse balalangilwa kucita cintu citaluleme nkaambo toonse twakazyalwa katuyandisya kucita cibi. Aboobo, ncintu cuubauba kapati alimwi ncintu cabulengwa leza kwiide "kutobelezya buleya" mpoonya wasweeka.
Aciindi mpeenya aawa, cilainda kuubauba ncobeni akuvwunwa.
Inzila yamuntu wazinyonyoono ninzila njumu. Muntu uutakwe bulemu aciimo, talimvwi jwi lizwa kujulu nolimwaambila kuti "njeeyi nzila mbotu, koyendela muli njiyo." . . . 'Ncuubauba kuvwunwa nkaambo . . . [Yahushua] wakatubbadelela kale swebo muulo walufutuko. Walo wakalyaaba kuti asubulwe mucibaka cesu kutegwa tukkazyike myoyo akubaa luumuno Lwakwe ndwajisi. Walo wakatucincanya nguzu Zyakwe akulikulika kubula nguzu kwesu, . . . icibi cesu kutegwa tubaa bululami Bwakwe. Mbuli mbwaakaamba mushinshimi Izaya, "Wakaumwa akaambo kazibi zyesu, kupenga kwakwe nkukwakatweetela luumuno."1
Yahuwah ulalemekezya lwaanguluko lwamuntu woonse lwakulisalila. Walo takonzyi kusinikizya muntu kuti atambule lufutuko pe. Nkaambo toonse twakazyalwa katulaa ciimo ciyandisya kucita zitaluleme, kuti muntu taalisalila kuti afutulwe lwakwe mwini, aboobo citobela ncakuti, ooyo muntu uyoosweeka.
Bantu banjaanji bayoosweeka kumwi kabayandisya kuti bafutulwe. Bantu bamusyobo ooyo tiibakalyaaba kuti basalazyigwe, basebululwe akubumbululwa mucinkonzya cabulemu, kutegwa beelele kuyoonjila Kujulu. Balo bayandisya buyo kwiide kubaa cipego ca buumi butamani, pele kuleka kubaa cilongwe ayooyo Uupa-buumi. Kulyaaba muya wako abuzuba ooko kuyandika kumuntu woonse uuyanda kuyoonjila mubuumi butamani, kwakasulaikwa alimwi mulimo wakusandulwa wakaba waatala buyo akuupaupa ameso. Tiiwakanywida akunjila mukati kamoyo, mumizeezo amumuuya wini wamuntu pe.
Kuti koyanda kuyookona buumi butamani, eeco ciyookutolela kufumbwa ncojisi ancoyandisya kumoyo. Kuyooyandika kulyaaba akuyandisya kulekezya zyoonse ziingene munzila zikusinkilila. Nokuba boobo, lufutuko abuumi butamani tabukonzyi "kujanwa" kwiinda mumulimo ngobeleka amaanza aako pe. "Mwakafutulwa aluzyalo kwiinda mukubaa lusyomo: pele eeco ncipego cizwa ku Mwami Leza Yahuwah: tiimwakafutulwa nkaambo kazeezyo nzimwakalicitila pe zyamilimo yanu pe, aboobo muntu atalikankaizyi pe." (BaEfeso 2:8, 9)2
Cipego ca lufutuko cakwaabilwa buyo cilakonzya kujanwa kwiinda mukulyaaba cakumaninina omwini lyoonse. Pele nkubweza ntaamu yomwe-yomwe koyaa kutaaluka, koyaa kulibambila kuya Kujulu, ninzila yomwe-yomwe yakulitolaansi akumaninina kulyaaba.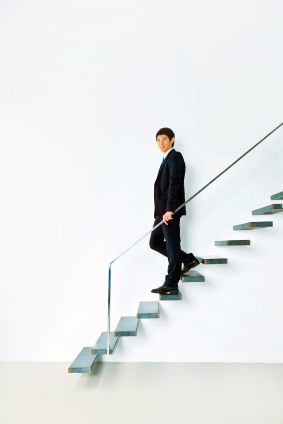 Buzuba bomwe-bomwe weelede kuleka kuyandisya nzyobona ameso aako, eelyo noyaa kubikkila maanu ku Mufutuli wako. Mulimo wakulyaaba abuzuba, ngwa kuleka kuyanda kwako kuti utambule kuyanda kwa Mulengi wako cakumaninina. Mulimo wakwaaba kuyanda kwako ku kuyanda kwa Mulengi wako uyoosiya kakwiina busena bwa kulidunda muli nduwe. Pele mulimo uuyandika ncobeni kuti koyanda kufutulwa.
Mpampawaawa bantu banji mbobaalilwa kumvwisyisya ciiyo ca lufutuko. Nkaambo kakuti bakalimvwide kukondwa mumyoyo akubaa luumuno ciindi citaanzi nibakataanguna kutambula Mufutuli, aboobo bantu banji bayeeyela kuti nkaambo bakafutulwa aciindi comwe "lyoonse balifutudwe kale." Bamwi balalubizya munzila yaandeene: balisunka kuti, ikuti tiibalimvwa kukasaala mucamba akukondwa nkotuyandisya toonse, nkokuti kuli mbabo eeco caambilizya kuti balisweekede.
Zyoonse zyobile eezyi nzila zyakulimvwa boobo taziluleme pe. Yahuwah kwiina nanga wasinikizya muntu. Muntu wakafutulwa buzuba bumwi, ulakonzya kucinca mizeezo yakwe aakale. Kunyina muntu uuyoofutulwa katayandide pe. Aciindi mpeenya aawa, kulimvwa kukkomana nokuba kutalimvwa kukkomana, tacili citondezyo ca lufutuko nokuba kusweeka pe. Kulimvwa kukkomana ncipego cizwa ku Mwami Yahuwah. Mulimo wako ngwakutambula zisyomyo eezyo kwiinda mulusyomo lwako abuzuba eelyo nolyaaba kuli Nguwe. "Lusyomo ndu lwako mbuli cipego cizwa kuli [Yahuwah]. Yebo toyelede kuzelauka akataa bulangizi a bukandu, akubula lusyomo pe. Kokkazyika moyo wako noboola ku Mwami [Yahuwah], yebo uyoozyiba ncobeni kuti Walo uzyaakuswena munsi lyako, akukukulwaizya, akukkutya muya wako."3
Ciindi ciinda kubota cakumaninizya kulyaaba ku Mulengi wako, nciindi camafumofumo eelyo noosinsimuka. Kumatalikilo aabuzuba, eelyo mizeezo niicikkalikide nokwiina zinjaanji zikukopa maanu zitobela mubuzuba oobo, kobikka ambali ciindi cakukkala ansi antoomwe a Mwami Yahuwah.
Kolyaaba kuli [Yahuwah] mafumofumo; ooyu awube mulimo wako mutaanzi abuzuba. Mupailo wako ube wakuti, "Kondibweza O Mwami [Yahuwah], ndimaninine kuba Wako. Ime ndalazyika ansi makanze aangu kumatende Aako." Ooyu mulimo wakucita abuzuba. Cifumofumo lyoonse kolyaaba yebo ku Mwami [Yahuwah] buzuba bomwe-bomwe. Kolekela makanze aako woonse mumaanza Aakwe, kutegwa ayendelezyegwe nokuba kweendelana akuyanda Kwakwe. Aboobo buzuba abuzuba yebo weelede kubikka buumi bwako mumaanza ookwa [Yahuwah], aboobo buumi bwako bunokweendelana abuumi mbwaakali kupona [Yahushua].4
Ikuti yebo tooyibaluka kutaanguna kucita boobo, komwaambila Mwami Yahuwah akugwasye. Ilikke nzila yakubaa muzeezo uutaanguna kucengulukila kuli Yahuwah cifumofumo nja kuyeeya Nguwe akupaila Nguwe ciindi camacaalizyo masiku. Eelyo noyaa kufukula koona ŋonzi, kolyaaba alimwi ku Mwami Yahuwah. Komulumba Walo nkaambo wali kukukwabilila buzuba boonse azileleko zinjaanji nzyootambula kuzwa kuli Nguwe. Eeci ciyookugwasya kuti mizeezo yako kiiyendelana a Mulengi wako kuzwa noosinsimuka nkaambo mizeezo yamuntu ilaa ciyanza cakupilukila kucintu ncookali kuyeeya nookaunka kukoona.
Kuli zibaka zyosanwe nzyoyelede kwaaba ku Mwami Yahuwah abuzuba. Nzyeezyi nzila eezyo:
Kuyanda kwamoyo wako

Mizeezo yako

Mubili wako

Ciindi ncojisi

Mali aako
Kotalisya mupailo wako kulumbaizya Mwami Yahuwah. Ooko takuli kulumbaizya buyo Nguwe, pele citondezya kulumba nkolimvwa eelyo noyibaluka bubotu Bwakwe muziindi zyakainda musyule akukuyumya lusyomo lwako kuti umulombe zintu nzyobulide cino ciindi.
KUYANDA KWAKO
Kwaaba kuyanda kwako ncecintu cipati yebo nconga wacita kuti weendelane a Mwami Yahuwah mumulimo wakufutula muya wako. Muukwaaba kuyanda kwamoyo oomo bantu mobaalilwa kumvwisisya mulimo ngobeelede kucita kuti beendelane a Mwami Yahuwah.
Bantu banji babuzya mubuzyo wakuti, "Mbubuti Ime mbwenga ndalyaaba lwangu ku Mwami [Yahuwah]?" Yebo uliyandide kulyaaba kuli Nguwe, pele tokwe nguzu zyakulijata mubweende bwako, ulimuzike wakudonaika, muzike waziyanza zibyaabi mubuumi bwako bwa cinyonyoono. Zisyomyo zyako amakanze aako zili mbuli ntambo zyamuseenga uubumbuluka. Yebo tocikonzyi kweendelezya mizeezo yako, nokuba zintu nzyoyanda, azintu nzyokkomanina.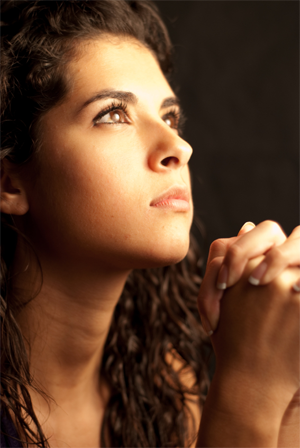 Nkaambo kakuti ulizyi zisyomyo nzyotazuziki azikonkezyo nzyotazuziki, eeco ncecikubuzya nguzu zyakukkazyika camba mukusinizya kwako, alimwi cikupa kuti ulimvwe aanga Mwami [Yahuwah] takonzyi kukutambula; mpoonya yebo utalika kubula bulangizi. Yebo ncoyelede kuzyiba ncakuti kumvwisisya kasimpe nenguzu zya kusala kwa muntu. Eezi nenguzu zyeendelezya ciimo camuntu, zintu nzyasala anguzu zyakukanza cakucita. Zyoonse nzyacita muntu ziyeeme atalaa kucita cintu ciluleme ncayanda cini mumoyo. Nguzu zyakusala cakucita eezyo Mwami [Yahuwah] nzyaakapa bantu; nzyizyabo beni kubelesya. Yebo tokonzyi kucinca moyo wako, yebo tokonzyi kupa ciyanda moyo wako omwini ku Mwami [Yahuwah]; pele ulakonzya kusala kumubelekela Walo. Yebo ulakonzya kumupa kuyanda kwako; Mpoonya Walo uyoobeleka kuyanda Kwakwe kwiinda muli nduwe. Aboobo ciimo cako coonse inga caletwa mubweendelezi bwa Muya ookwa [Yahushua]; zyoonse nzyoyanda inga zyaimina atalaa Nguwe, mizeezo yako ayalo inga yeendelana Anguwe.
Kuyanda cibotu akusetekana, nzintu ziluleme; pele kuti webo walekela buyo waawo, eezyo inga tiizyakujanya cintu cili coonse pe. Bantu banji bayoosweeka kumwi kabalangila akuyandisya kuba bana-Kristu. Tabasiki ambaakani aawo mpobalyaaba cakumaninina kuyanda kwabo ku kuyanda kwa [Yahuwah]. Balo tabasali kuba Bana-Kristu cino ciindi.
Kwiinda mukubelesya nguzu zyakusala ciluleme, webo ulakonzya kucinca buumi bwako boonse. Kwiinda mukwaaba kuyanda kwako ku Mufutuli [Yahushua], yebo inga waba kulubazu lwa nguzu zyabulemu zilaatala lyanguzu zyoonse zyamusinze. Yebo inga watambula nguzu kuzwa kujulu eezyo zikwiimikizya nji, alimwi aboobo kwiinda mukuzumanana kulyaaba ku Mwami [Yahuwah], yebo inga wagwasyigwa kupona buumi bupya, buumi buzwide lusyomo.5
Saatani uyookakatila kukukonga amuzeezo wakuti Mwami Yahuwah ukutola buzike mukusala kwako, ukusinikizya kucita ncotayandide kucita. Kojalila anze mizeezo yamusyobo ooyo. Izyila kuli sinkondonyoko. Kusinikizya ngo mulawo mubulelo bwa Saatani, kutali mubulelo bwa Yahuwah pe. Taata wako wa Kujulu wakaaba Mwanaakwe kutegwa akusyomye lwaanguluko lwakulisalila yebo. Kunyina pe Walo nanga wakusinikizya kusala. Cili kuli nduwe omwini kusala kuti naa uyoolyaaba kuyanda kwako kuli Nguwe.
Ba Filipo 2:12 a 13 bakulwaizya bantu boonse kuti "Lino nobayandwa bangu, mbubonya mbuli mbumwakali kuswiilila nindakali aandinywe, lino amuswiilisisye ciindi nentali aandinywe. Aboobo amwiindilizye kubeleka cakuyoowa akuzyangama kweendelana alufutuko lwanu. Nkaambo ngu Yahuwah uubeleka mulindinywe kuti muyande akucita eezyo zimubotela." Komvwisisya lino kuti, ikuti toolyaaba kuyanda kwako kuli Yahuwah, eeco, aboobo, citobela caambilizya kuti uyooba muzike wakuyanda kwa Saatani.
MIZEEZO YAKO
Mbasyoonto buyo bantu baibaluka kuti balaa mulimo wakweendelezya mizeezo yabo. Muntu uutalyeendelezyi mizeezo yakwe ulalangilwa kuba muzike wa kuyandisya busa bwamubili. Saatani uyoomoongelezya kuti anyomenenwe bamakaintu bali munsi lyakwe.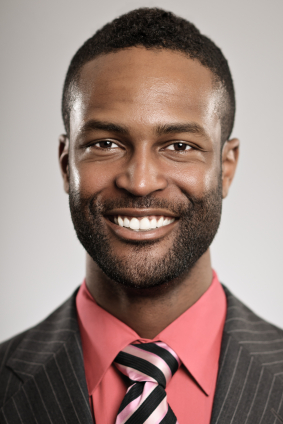 Munyika yamazubaano oomo bamakaintu banjaanji mobatasami munzila yakulilemeka mubulemu, alikke mwaalumi wakaaba bweendelezi bwa mizeezo yakwe ku Mwami Yahuwah nguuyookonzya kweendelezya mizeezo amubili wakwe.
Bamakaintu, abalo beelede kweendelezya mizeezo yabo. Mukugwitingana kubeleka milimo yaamunzi, ncintu cuubauba kulekela mizeezo kwiingaila akuyeeyela zintu zitakwe maanu azitakwe mpindu. Boonse balekela mizeezo yabo kwiingaila ooku akooku batamba Saatani caantangalala walo uulibambide kale kubasungilizya mizeezo iitasalali.
Eelyo cinyonyoono nocicitigwa mubuumi bwaamunzi, cakatalikide kaindi mumizeezo yamuntu. Kumamanino, kusofwaala kuli mumoyo nokuswaanganya sunko lili anze lya mubili wamuntu, ooyo muntu ulacegwa mukooze ka Saatani.
Cintu ciyandika mukwaaba mizeezo yako ku Mwami Yahuwah, cilaambidwe mu 2 Bakolinto:
(Zilwanyo zyesu tazili zyaansi pe, pele nzyanguzu zya Mwami [Elohimu], nzyakunyonyoona ziyubilo zyabusofwaazi;) akusowela ansi kufumbwa manjezyeezya, acintu cili coonse cikazyanya akulisumpula akusola kulesya bantu kuti bazyibe [Elohimu], akuleta mizeezo yoonse kuti iswiilile Kristu Yahushua . . .(2 Bakolinto 10:4, 5)
Kutaanguna, kweendelezya mizeezo yamuntu inga calibonya aanga ncintu cikatazya ncobeni. Pele utaleki kukakatila. Eelyo mizeezo niiyingaila, koyiyobolola akuyeeta kubweendelezi bwa Mwami Yahuwah alimwi. Walo wakakonkezya kukugwasya mucibeela eeci.
Komuyandaula Mwami [Yahuwah] nacikonzyeka kujanwa, komwiita Walo nacili munsimunsi. Ooyo sizinyonyoono aasiye ziyanza zyakwe zibi. Apilukile ku Mwami Yahuwah eelyo walo ulamweengelela, amuboole kuli Elohimu wesu ulamulekelela ncobeni (Izaya 55:6, 7, NKJV)
MUBILI WAKO
Yahuwah nguwakalenga bongo bwamuntu, zipaanzi zyobile zyabongo zili munkumo, kuti kazyeendelezya mubili wamuntu. Nicakasika cinyonyoono, cibeela cabongo cili kungoliingo yamutwe, cakatola busena bwakweendelezya mubili. Kwiinda kuti mizeezo yamuntu kiiyendelezya busa, zintu nzyayanda azyakulya nzyayanda, kabelesya maanu kabotu mukucita zintu, pele busa bwa nkwela akuyandisya zitaluleme lino kwakatalika kumweendelezya akumusungilizya nzyacita.
Mbweenya mbuli kuyanda kuli mumizeezo ya muntu, ncintu ciyandika kwaaba mubili wako ku Mwami Yahuwah abuzuba. "Sena tamuzyi kuti mibili yanu niŋanda ya Muuya Uusalala ooyo uuli mulindinywe, ngomutambwide kuli [Elohimu], alimwi buumi mbomujisi tabuli bwanu nobeni pe? Mwakaulwa amuulo uudula. Aboobo amulemye Mwami Leza [Yahuwah]mumibili yanu amumuya wenu, eeyo yoonse njookwa [Yahuwah]" (1 Bakolinto 6:19, 20, NKJV)
Kakwiina kubikkila maanu kumasunko aakuboolela, kuti yebo koli ulilyaabide kale kuyanda kwako amubili wako ku Mufutuli, Walo uyookupa zyoonse nguzu nzyobulide kuti uzunde. Yebo ulakonzya kwiinda kuba buyo mukomi kwiinda muli Nguwe ooyo wakakuyanda. (Langa mu BaLoma 8:31-37.) "Kunyina masunko aamusikila aayimpene amasunko aasikila bantu boonse: pele Mwami Yahuwah ulasyomeka, takonzyi kumulekela kuti musunkwe kwiinda nguzu zyanu pe. Pele nomwasunkwa, walo ulamupa nzila yamatijilo, kuti mukakonzye kuvwunwa." (1 Bakolinto 10:13)
Yahushua wakasunkwa mucibeela cabuumi cili coonse ncosunkidwe yebo – akwiinda waawo zinjaanji! Walo ulizyi nguzu zyamasunko aakulwana alimwi ulizyi nguzu zyabulemu zyeelede kutuminwa kuli nduwe kuti uzunde nkondo eeyo. Kwiinda munguzu Zyakwe, yebo ulakonzya:
Lino nobakwesu, nkaambo Yahuwah watufwida luzyalo lupati boobu, amulete mibili yenu cibe cipaizyo cizumi, cisetekene, cibotelezya kuli [Elohimu], ooyo ngomulimo wenu. Alimwi mutalisanganyi kuli zyanyika: pele amusanduke mumizeezo yenu kutegwa, muzyibe cintu cibotu citambulika, alimwi cibotelezya mukuyanda kwa [Elohimu]. (BaLoma 12:1)
CIINDI CAKO
Iciindi tacili cintu bantu ncobayeeyela kuti beelede kucilekela mumaanza aa Mwami Yahuwah. Pele ciindi ncipego cibotelezya. Muntu woonse wakasowa kale ciindi, pele Kuboola Kwabili kwa Mufutuli Yahushua kutweetela makani malemu muzintu zyoonse. Kufumbwa buzuba bwainda, oobo mbuzuba bomwe butuswenya munsaa mamanino; mbuzuba bomwe bugwisyilwa kuciindi cakuzekelwa muŋanda yakazekelo.
Amucenjele kapati mubweende bwanu. Muteendi mbuli bafubafuba pe, pele amweende mbuli basongo, amube basungu kubamba ciindi canu kuti mutacisowi buyo, nkaambo mazuba aasunu mabi. Nkaambo kaako mutafubaali, pele amuzyibe Mwami Yahuwah nzyayanda kuti mucite (BaEfeso 5:15-17)
Eelyo nolyaaba ciindi cako kuli Yahuwah, Walo uyookusolweda akukweenzya. Kuleka buyo kuti Walo uyookusolweda nzila njoyanda, pele Walo uyookweenzya mukulisalila lwako kuti wabona mbwaayooba mazuba aacizya kumbele mbuli mbwaabwene Walo. Walo wakasyomya kuti "Njookulaya akukuyiisya nzila njoyelede kutobela: Ime njookweenzya nkekulailila ameso aangu." (Intembauzyo 32:8)
Yebo uyoolijanina kukkomana kupati kukkalilila ciindi cilamfu eelyo nolyaaba ciindi cako kubelekela Mwami Yahuwah. Ooyo mulimo waakumanizya kubelekwa kwiinda mubweendelezi Bwakwe, uyookuletela bulumbu busikila kutamani nkaambo Yahuwah uyooleleka milimo yako yoonse akukuyungizyila zileleko! (Kolanga 1 Bakolinto 3:6.) Mutanooliyobwedi lubono ansi aano, mapempya ankalaya mpozinyonyoona ababbi mpobadonkola kubba. Pele nywebo amuyobole lubono kujulu, ooko mapempya niiba nkalaya nkozitanyonyooni, ababbi nkobatadonkoli kuti babbe. Nkaambo ooko kuli lubono lwanu nkokunooli mizeezo yanu (Mateyo 6:19-21, NKJV)
MALI AAKO
Bantu banjaanji balalubizya kwaambilizya kwakkumi kuti "nkubbadela kwakkumi." Mubwini, mbuli mbwali Mulengi wazintu zyoonse, zyoonse zintu nzyizyakwe kale Mwami Yahuwah. Walo muluse Lwakwe, wakatuzumizya kubelesya zibeela zili fuka muzintu zyoonse nzyatupede. Cilikke Walo ncatukumbila, nkumujosyela kwakkumi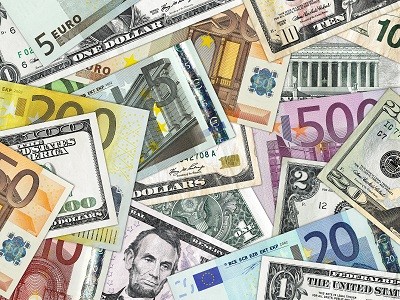 Pele kwaaba mali aako kuli Yahuwah, ncintu ciinda kujosya kwakkumi. Caambilizya kwaaba mali ngojisi kuti Walo aabelesye munzila njakusolweda. Kunyina ntenda mucintu eeco pe nkaambo Walo ulizyi kale ncoyanda alimwi wakakonkezya kuti uyookupa kufumbwa ncobulide. (Langa muli Mateyo 6: 24-34). Kuyungizya waawo, ncintu citakonzyeki kwaabila Mwami Yahuwah! Walo kutaanguna nguwakakupa mali aako. Yebo weelede kwaaba mali aayo kumulimo Wakwe. Eelyo Walo nakweendelezya mbobelesya mali aayo, yebo uyoolibonena kuti Walo ulasunga bantu Bakwe.
Mali alaa mulimo wakubelesyegwa cabusongo kutegwa naa umwi akataa bana ba Mwami Yahuwah kabulide cintu cimwi eeco Walo ncaakuzyibya mumoyo wako kuti umugwasye, yebo unookonzya kugwasya muntu ooyo. "Ooyo uufwida bacete luzyalo ukweletesya Mwami Yahuwah, nkabela Yahuwah uyoomulumbula akaambo kaceeco ncaakaabila muntunyina. (Tusimpi 19:17, NKJV)
Kwaaba mali aako kumulimo wa Mwami Yahuwah ciletela bukwabilizi bwamali oobo mbolangila nkaambo Walo nguuzyi ciboola kumbelaa mazuba. Ikuti yebo koyanda kubelesya mali aako munzila imwi pele wasaanguna kulekela kuyandisya kwako mumaanza Aakwe, Walo uyookukwabilila muli ncoyanda. Nkaambo Walo nguuzyi cintu ciboola mumazuba aacizya kumbele, Walo inga wakulaya kuti utabelesyi mali cabuyamba munzila imwi, kuti mumazuba masyoonto aacizya kwaakuba buyumuyumu oobo buyanda mali aayo.
Eelyo nolyaaba kufumbwa cibeela cabuumi bwako kuli Taata wako waluyando, kosyomede mu luyando abusongo Bwakwe, kocita zintu zitobela zyone:
Komulomba Yahuwah kuti akusanyangule mumoyo wako, mukati kamoyo mwini oomo motakonzyi kusika lwako omwini akuzyiba cili mumo. Mupailo ookwa Davida ube mupailo wako kuti : "Kondilingula, O Mwami Yahuwah, uzyibe moyo wangu, ndisunke uzyibe mizeezo yangu. Bona naa muli nzila iilebya mulindime, kwamana undeenzye munzila iitamani (Intembauzyo 139:23, 24) Koswiilizya Muya Uusalala nuukukombelezya. Walo wakasyomezyegwa kale kuti "aakusika uzyoobazula bamunyika kuti balilubizyide mumulandu wacinyonyoono, awabululami awalubeta (Johane 16:8, NKJV)
Eelyo zibeela ziindene eezi nozyaabwa akulekelwa mumaanza aa Mwami, kuti kakuli twaambo Muya Uusalala ntuukuletela kumizeezo yako, kolyeempa twaambo ooto, kotama cisyomyo cili mu 1 Johane 9: (NKJV) cakuti " Pele kuti naa twalyaamba zibi zyesu, walo ulasyomeka mululami, ulatulekelela zibi zyesu akutusalazya kuli zyoonse zitaluleme." Kotambula kulekelelwa Walo nkwakupa abululami Bwakwe mbwakusomba mucibaka ca zinyonyoono zyako.
Kuti kakucili kaambo kamwi mucibeela cabuumi oomo webo mocitingaana acibi, nokuba cibeela cikucisa, citakukkazyiki camba, alimwi cikukopa nokuba kukuyoosya, komwaambila Taata mbolimvwa ncobeni. Kuti yebo wapaila, Walo ulaa kutwi kuteelela mupailo wako ajanza livwuna.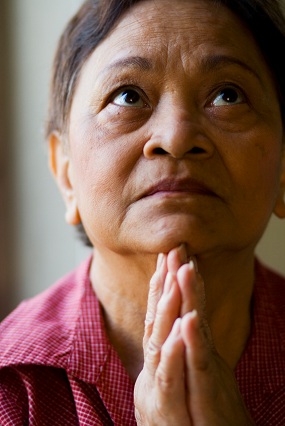 Koleta zintu nzyobulide, zintu nzyokkomanina, zintu zikuusisya, zintu nzyoyandisya, anzyoyoowa kunembo lyokwa [Yahuwah]. Yebo tokonzyi kumuminya mikuli yako; yebo tokonzyi kumutolwaazya pe. Ooyo uuzyi mweelwe wamasusu aali aatalaa mutwe wako takonzyi kuuntuluzyila bana bakwe nobabulide cintu. "Balilelekedwe aabo bakakatila. Mwakamvwa zyakukakatila kwa Joobo, alimwi mulizyi eezyo zyakamucitila Mwami kumamanino, nkaambo ngusilweengelelo, ngusilubomba (Jakobo 5:11). Moyo Wakwe waluyando ulazungaanyigwa abuumba bwesu azintu nzyotulilauka. Komutolela kufumbwa cintu cikugwitizya mucamba. Kunyina cintu cipati kapati cakuti Walo takonzyi kucibambulula, nkaambo Walo nguubwezede manyika. Walo nguulela atalaa mulengalenga woonse.
Kunyina nociceya cinyonganya luumuno lwesu walo ncatabikkili maanu. Kunyina cibeela cabuumi bwesu cisiya mbi cakuti Walo takonzyi kucibala; kunyina cintu cikopa maanu walo ncatakonzyi kupandulula . . . Icilongwe cili akataa Mwami [Yahuwah] amuya wamuntu omwe-omwe cilaandeene alimwi nciyumu kubaanga kunyina muntu uumbi atalaa nyika ngwayanda kubambilila, kubee kunyina muntu uumbi kunze lyako Walo ngwaakasungwida Mwanaakwe muyandwa.6
Kolazyika mikuli yako yoonse ali Yahuwah. Walo nguutukka mikuli mipati. Kotambula luumuno akukondwa Kwakwe, busongo anguzu Zyakwe.
Kosala kulekela bweendelezi kuli Yahuwah mu cibeela cili coonse cabuumi bwako. Kopozya kwaaba buumi bwako mumajwi aazwa mumulomo wako nopaila.
Koinduluka kwaamba tumpango twa Bbaibbele ooto tujatikizya mapenzi ngonjide. Eezyo zisyomyo nzyabaabo boonse bapona kabateelela akulyaaba kuli Nguwe. Eezyo zisyomyo nzizyako yebo. Kozitambula!
Syoma Mwami Leza [Yahuwah] amoyo wako woonse, utaccilili maanu aako omwini, koyeeya Mwami Yahuwah mumilimo yako yoonse eelyo uyookululamikila nzila zyako (Tusimpi 3:5, 6, NKJV)
Utalikatazyi kuyeeya mumoyo wako nokuba kudonaika kuti zintu zyalibonya aanga tazyikweendeli mbuli mboopaila. Mupailo wako wamvwugwa kale, kuleka kuti nkaambo yebo walimvwa aanga wamvwugwa mupailo wako, pele nkaambo kakuti Walo wakasyomya kuti unookuswiilizya nopaila. Kuli nguzu zipati ncobeni mu mupailo, alimwi kuti yebo wapaila ncobeni, Walo uyookuswiilizya akukwiingula. "Lino taakwe mulandu kulibaabo basyoma muli Kristu [Yahushua], aabo bateendeleli muzisusi zyamubili, pele beendelana a Moza." (BaLoma 8:1, NKJV)
Mbweenya buyo awalo Moza ulatugwasya mubuteteete bwesu akubula nguzu. Mbuli mbotuzyi, Muuya ulatugwasya. Tuli bateteete, tatuzyi mbotweelede kukomba. Ncenciceeco Muuya ncuutukombela kuli Leza, kuukombelezya akutongela majwi aataambiki. Nkabela Yahuwah uuzyi zyamumyoyo yabantu ulizyi kale nzyakombelezezya Muuya. Nkaambo Muuya ukombela bantu ba mwami mbuli mbwayanda Yahuwah.
Ino twaambe buti amakani aaya? Naa [Yahuwah] kali aandiswe, ino nguni uukonzya kutulwana (BaLoma 8:26-27, 31, NKJV)
Kolyookezya mu luyando Lwakwe akubambililwa kwakwe. Komutamba Walo kuti kamweendeenda antoomwe buzuba boonse. Kozyiba ncobeni lino kuti yebo ulitambwidwe mu Muyandwa – kutali kuti nkaambo kabubotu buli muli nduwe pe, pele nkaambo Walo mubotu, alimwi Walo wakasyomya kale kukutambula yebo
---
1 Christiana: The New Amplified Pilgrim's Progress, Part II, p. 178
2 Toonse tumpango twa Mangwalo twakazyila mu Bbaibbele lya Mwami James pele buyo kuti kakulembedwe bumbi.
3 E. G. White, Manuscript Releases, Vol. XIV, p. 276.
4 White, Steps to Christ, p. 70.
5 Ibid., pp. 47-48
6 Ibid., p. 100