Eeci tacili cibalo ca nkaamu ya -WLC. Eelyo notubelesya milumbe yabalembi bamwi, inkamu izuminizya buyo kuti eezyo nzibaalemba zileendelana acilembedwe mu Bbaibbele. Mubunji bwa ziindi, balembi ba milumbe eeyi tabeendelani a mbungano ya-WLC mu twaambo twa lusyomo tupati (mbuli ka buzuba bwa ciloba bwa Nsabata a Mutwe wabuleza). Nokuba boobo, Eeci taceelede kutulesya kulelekwa amilumbe njibakalemba, aawo mpiiyendelana kapati a Mangwalo. Aboobo kuzumina cibeela ca nzibaalemba takuli kuzuminizya azintu zimwi zyoonse nzyobatongomene kutobela.

Kulyoomba Makani Aayumya Mukanwa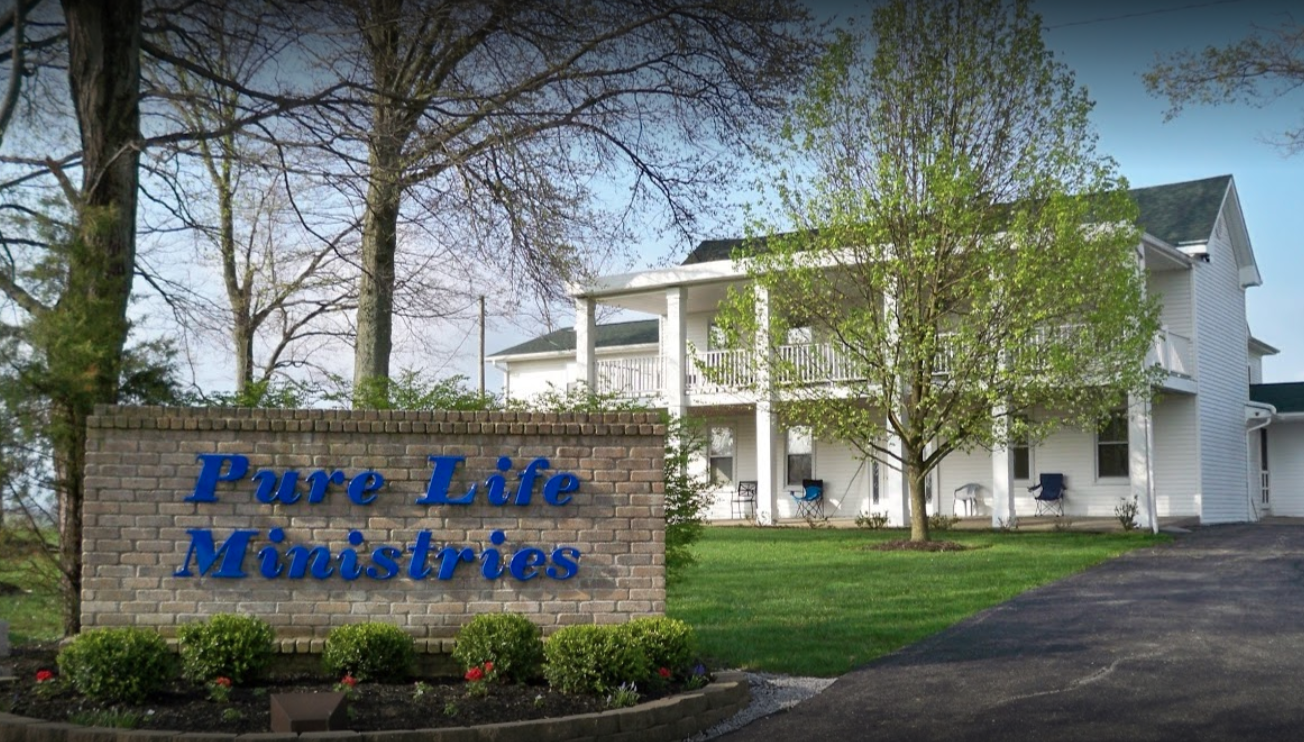 Neekali kubelekela ku Pure Life Ministries, ndakalibonena kwiinda zyuulu zya bakubusi kabamanizya lwiiyo mubusena oobo— kwakabunganwa miswaangano yiinda zyuulu kusekelela nguzu zya luzyalo lwa Yahuwah zibeleka maleele! Kataninga sungulwa kulyeendelela mubuumi bupya a Kristu, sicikolo omwe-omwe ulapegwa ciindi cisyoonto kuti alongolole bumboni bwakwe kaimvwi kumbelaa cipaililo cesu. Kanjaanji balongwenyina abamukwasyi balaboola kuzyoolangilizya mu cikombelo oomo akusekelela antoomwe asicikolo kubona nkwalosya misyozi nkaambo kakukkomana kwalo akulumbaizya.
Nokuba kuti bupanduluzi bulamfu bwa caano comwe-comwe buliimpene kapati, pele kuli cintu comwe cikonzyenye cilimvwinsya mubumboni bwabo: omwe-omwe muntu wakali kuliyandisya cakuti wasikila mpanjomba mu cibi "akutolwa buzike kuli dyabulosi kuyoocita mafunze aakwe." (2 Timoteo 2:26) Pele kucili acimwi ncibaakonzyene kapati. Kakwiina kusalulula, kufumbwa waimikila kulyaambilila bumboni bwakwe, mumulumbe wakwe usanganya ciyanza "ca kulikkomanisya" eeco cakali kumuungilila akumunyonauna mubuumi bwakwe.
Aaya taali mabala aakulumaluma kuzimazima bbala lyuusya nsoni lya "kulyoomba," pele oobo mbobusanduluzi bwini, mubweende bwa moza, mbocibede ncobeni oobo.
Ime inga ndapa bumboni mu buumi bwangu. Andaambe kutalikila neekalaa myaka yakuzyalwa makumi obile, ndakalaa ciyanza ca kasaaza lyoonse cakali kundilebaula, kapati mu zifwanikiso azipekupeku zya kucita citondwa azyamantaanda, cigololo, amizeezo iizwide koonana aluunyaunya. Nokuba boobo, kusikila leelyo neekalilekelezya ku ciyanza cakulyoomba, nkelaa myaka yakuzyalwa makumi one, pornography, eeci cibi cakandizambaila mukooze akundeendelezya mbuli bwaambwa mu BaLoma 1:28-32. Kusikila aciindi neekanjila mu pulogulamu yaba Pure Life Ministries mu mwezi wa Kasangalubwi 2003, zyoonse zilembedwe mu BaLoma 1:31 zyakali kupandulula ndime mbweekamaninide kuba ciimo cini: Ime ndakali muntu "uutasongweede, uutasyomeki, uutakwe luyando, uutalekeleli, alimwi uutakwe luse."
Hena ooko nkutamikizya ziimo zyoonse eezyo atalaa ciyanza ca kulyoomba? Nee peepe. Pele ndasyoma kuli nzila ayimwi ya kulyoomba iifunta akuvwilimya mulilo wakuyandisya cisaaza wuumpa mwaalumi naba mwanakazi uuponena Mwami Yahuwah abantunyina.
Kulyoomba Ncinyonyoono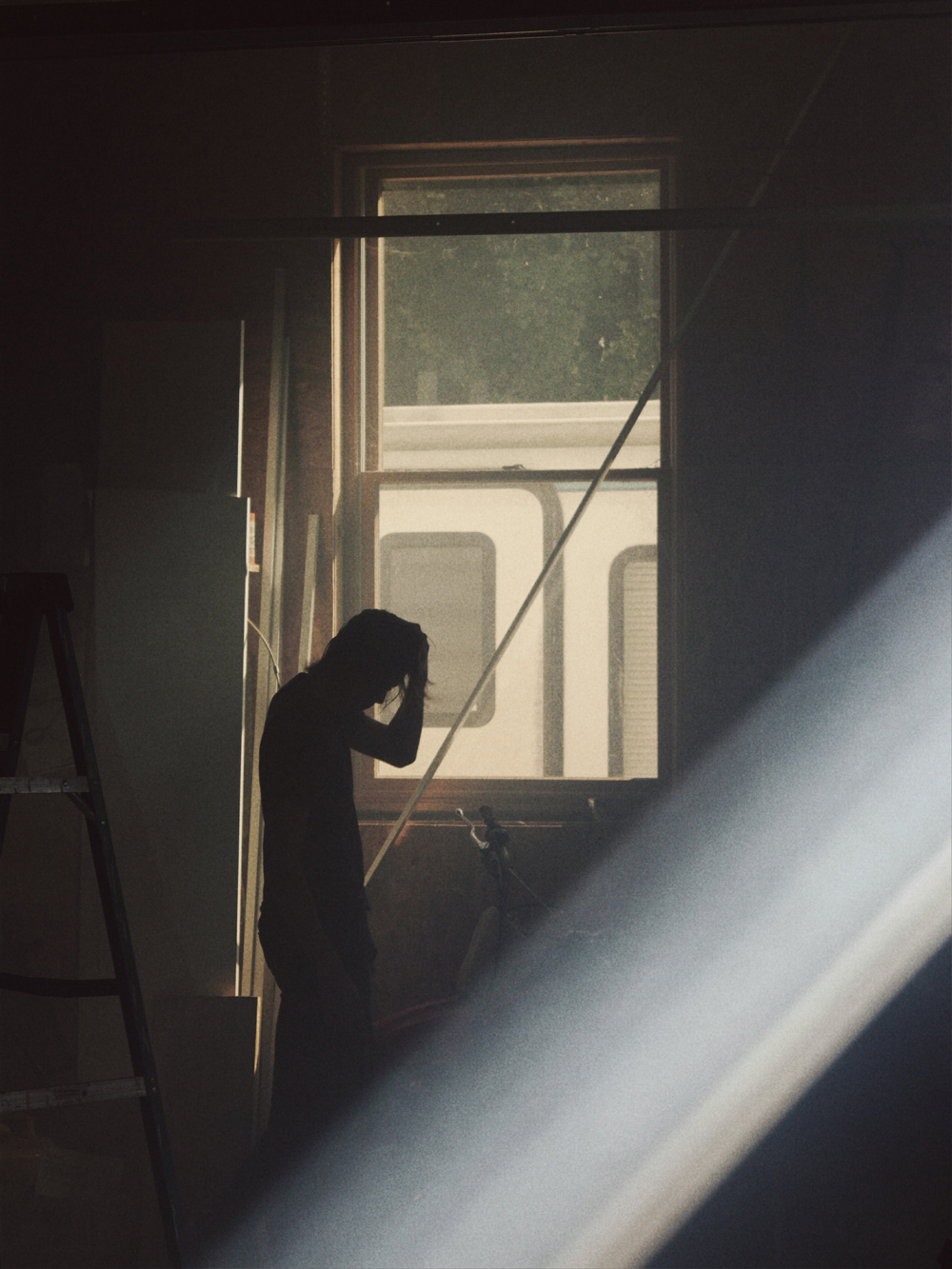 Mbungano ya Pure Life Ministries ilizyi kuti kulyoomba ncibeela cabuumi citandila kusikila munsaa buumi mbwapona mukubusi uuli woonse. Nokuba boobo, kweendelanya a Mangwalo, kubikkila antoomwe a ciyanza ca "kulikkomanisya" cicitilwa mumaumi aabanalumi banjaanji kapati, tuvwuzya buyo kulanganya penzi eeli kubee nkwaandaanya cintu cituba acisiya nokuba ciluleme acitaluleme. Mizeezo yesu yavwulisya, pele ilayandika kusanyangulwa kabotu-kabotu kwiinda cibalo eeci mbocikonzya kupandulula, alimwi iguminizya mbuli zyakuti:
Cisaaza ngu Yahuwah Lwakwe wakacitalisya akucibambila mulimo wa kuzyalana akutondezyana luyando akuyandana akataa mulumi a mukaintu. Kulyoomba tacili cintu ceendelana nanka kuzuzika makanze ookwa Yahuwah naakatalisya cisaaza.
Cisaaza tacili cintu ncabulide muntu pe, pele ncintu ncalangila. Tatubuli cisaaza kuti tupone, kuti tuvwube akuzuzika milimo njitwaalengelwa. Mubbuku Lyakwe lilaa mutwe wakuti 'At the Altar of Sexual Idolatry', Steve Gallagher ulazumina kuti busa bwa kuyandisya cisaaza bulaindila kusika mpoceela kwainda mazuba 5-10 kuzwa mwaalumi naakaumide ngoma yabukali,akutila bweenze, pele kuzwa waawo bulayozyayozya kusikila muntu wakonzya kulyeendelela. Mangwalo atukulwaizya kuliimya muzisusi zya nyama. (Bakolose 3:5, BaLoma 8:13, BaEfeso 4:22)
Ciyanza cakulyoomba cipa kuti muntu azyibile kulikkomanisya muzisusi zya nyama kalaalikke. Banabukwetene inga baleka akuyanda ngobakwetene limwi kuti bagwasyanye kumana nzala ya nkwela, akuleka kuyandisya kucita ceeco cikkomanisya akukkomanina mweenzinyina. Ono aawa nabutema awalo inga walijanina kaambo ncatalisunguli kuti alyaabe kukwatwa nkwatandila kubaa mucado wa mucikombelo.
Kuzyibila ciyanza ca kulyoomba nkwaalilwa kulijata, pele kulijata mucelo wa Moza. (BaGalatiya 5:23) Yahushua wakati "Kufumbwa uuyanda kuccilila Ndime, kaliimya mwini, akubweza ciciingano cakwe, akunditobela Ime. Nkaambo kufumbwa uuyanda kuvwuba buumi bwakwe buyoomusweeka, pele kufumbwa uusweekelwa buumi bwakwe akaambo Kangu a mulumbe mubotu uyoovwuna buumi bwakwe." (Maako 8:34-35) Kuliimya muzisusi " zyako" nkusanganya kutingaana masunko aakuyandisya kulikkomanisya kwa kulyoomba.
Ncintu citakonzyeki kulyoomba kakwiina kuzeeza muntu uumwi mumizeezo yako. Aabo bakazya balalicenga. Yahushua wakabaamba kuti, "Pele Ime ndimwaambila kuti inywe kufumbwa uulanga mukaintu akumufwida luunyaunya, ooyo wacita kale mamambe anguwe mumoyo wakwe." (Mateyo 5:28) Majwi ookwa Yahushua taabembeleki kusiya mumbali mizeezo iisosela luunyaunya a kulyoomba.
Nokuba boobo, Ime ndimasimpe kuti nkobacili aabo batanyanyaali nokuba mutwaambo tunjaanji boobu. Aboobo nkokuti atunjile makani aaya mpaali akati eeni. Kucili kaambo kamwi kayumu kwiinda twaambo twalongololwa kale atala aawa, kaambo kazingaide kufumbwa mwaalumi uunjila mu pulogulamu lyesu.
Kulyoomba mbu Syaacivwulemwangu, Mbuunyu

Kakwiina kusalaula, kufumbwa mwaalumi uunjombede mu ciyanza ca kulyoomba, muntu uuyandisya "kunyanga." Muntu omwe-omwe uleelede kusikila ambaakani aawo mpalanganya buumi abantunyina kalaa ciimo cakuti "ndajana mpindu nzi muli ceeci". Mubwini, eeci inga capandulula bwini ncociiminina kubaa luunyaunya, kuyanda kulikkomanisya akulida bamwi masuku atalaa mutwe. Ncenciceeci kulyoomba naa "kulikkomanisya," ncocili cuubauba kucita kuli mbabo, akulitamikizya tunjaanji twakucitila boobo.
Kulyoomba—nkulicita cisaaza olikke—mbu syaacivwulemwangu bwiindilide atalaa zyoonse.
Pele Yahuwah ulakonzya kucinca moyo wa mwaalumi, ikuti ooyo mwaalumi kayanda kucinca, kuleka kuba muntu uunyanga akuba muntu mwaabi, kuzwa kukuba mwaalumi uulaa luunyaunya kuya ku mwaalumi uulaa luyando. Majwi ookwa Yahushua alayasa mumoyo wa muntu ooyu, "Mulawo mupya Ime ndamupa inywe, kuti muyandane umwi awumwi; mbweenya mbuli Ndime mbwemuyanda, anywebo muyandane. Kwiinda muli ceeci boonse bayoomuzyiba kuti inywe muli basikwiiya Bangu, kuti kamujisi luyando kuli umwi awumwi." (Johane 13:35-36). Luyando ncintu ciimpene a luunyaunya. Luyando nkuyandisya kukkomanisya bamwi munguzu zyako omwini.
Ikuti ooku kusanduka kuzwa ku mwaalumi "uunyanga" kuya kukuba muntu mwaabi tiikwatola busena, ooyo mwaalumi inga tiilyalampa kulyeendelela kacizundide ciyanza ca kulyoomba nokuba cinyonyoono ca kasaaza.
Kulyoomba: Mizeezo yokwa Yahuwah kweelanya a Mizeezo Yako
Mubuzyo mupati wini kuli ndiswe toonse ngwakuti nguni ngotutii nyonene? Hena tuponena buyo kulikkomanisya naa kukkomanisya Yahuwah? Hena tunootongomene muzintu nzyotuyandisya naa muzintu nzyobabulide bamwi? Hena tunikwiide kuliyanda naa kuyandisya Kristu ngotubulide akulanganya bamwi munsi lyesu? Hena tulizwide akukkuta cakumaninina muli Nguwe, naa pe?
Mumupailo wakwe waabuzuba, ulaa mutwe wakuti 'My Utmost for His Highest,' Oswald Chambers ubandika makani aakuliyanda aaya. "Mukumbile Yahuwah akubikke bube Bwakwe muli nduwe, mpoonya kuliyanda kwako kulayabaila. Nkabela Walo uyooba zyoonse nzyoyanda muli nduwe. Cenjela kuti utalilekelezyi kuliyanda kwako kuti kuzumanane, nkaambo aasyoonto-syoonto pele cakulomya, kuyoosinsimuna kulyuusisya, alimwi kulyuusisya nkwa budyabooli. Koide kukumbila Yahuwah akupe bube bwa Kristu, mpoonya Walo uyoolomya kukwiimikizya nji kusikila ukakkwanine muli Nguwe cakumaninina." (Kasangalubwi 20)
Mubuumi bwangu boonse, kuliyanda ncecintu cinditolwaazya cakuti ndatalika kubuzyilila kuyanda kwa Yahuwah a Jwi Lyakwe, ndatalika kudelela akucita nzyeliyandila ziteendelani a kuyanda Kwakwe. Ime ndakali muntu wiide "kubweza" buyo muciimo cangu coonse, aboobo Yahuwah muluzyalo Lwakwe wakandisolweda ku pulogulamu mu mbunga ya Pure Life Ministries.
Myaka minjaanji yainda, eelyo nikwakaba mpuwo yamuntu umwi ku Italy uubamba zintu zya makwebo aa zikutu zyabanyama, ooyo muntu Gucci, wakaduma mumakwebo, alimwi wakalaa kaambyo kakazyibidwe mukuulisya mu cintoolo kakuti, "Ikuti yebo kociyanda kubuzya muulo, nkokuti wasweeka mubusena mobede." Ambweni kaambyo aako takali kabusongo, pele kuti kobuzya mibuzyo mbuli yakuti, 'Hena kulyoomba ncinyonyoono?, yebo inga konooli mubusena butaluleme mu Moza. Yebo toninga njila mubusena oomo kunyonena Yahuwah akuyanda bantunyoko muuli muulo mulawo weendelezya busena oobo.
Mubusena oomo luumuno lwa masimpe, kukkomana, a kuzunda kuteeli mokujanwa.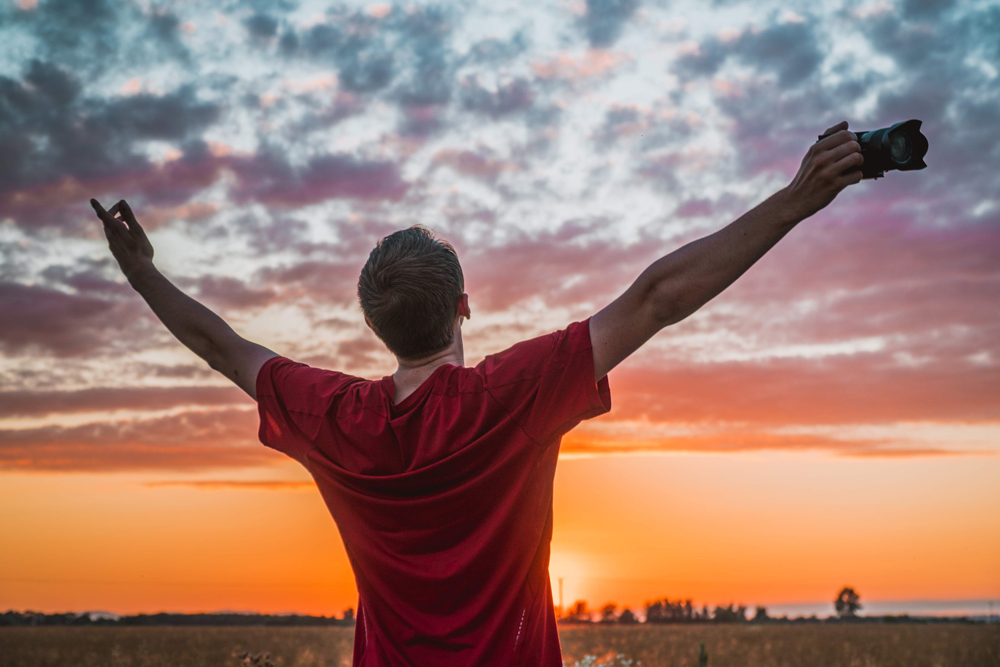 ---
Eeci cibalo citali ca mbungano ya WLC cakalembwa aaba Tom Blangiardo (Pure Life Ministries).
Twakagwisya mucibalo citaanzi woonse mazina aabaleza bakafwalwa amazina aamilimo ookwa Taata a Mwana, akubikka mucibaka cangawo mazina aabo eeni. Kuyungizya waawo, twakajokolosya mu Mangwalo aalembuludwe mazina aa Yahuwah a Yahushua, mbuli mbwaakalembedwe kutaanguna abalembi ba Bbaibbele bakayoyedwe Moza. -Nkamu ya WLC