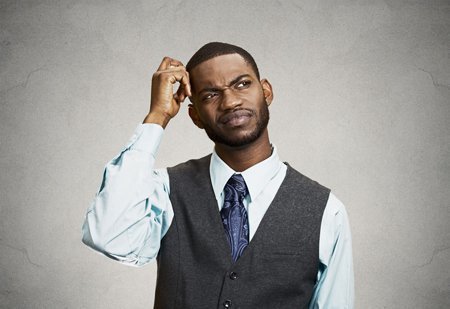 Nkali kaambo kalubide akataa twaambo ootu?
1. Kutolwa kujulu kwamaseseke kuyoocitika kaataninga sika mapenzi mapati …
2. Bana bavwanda batabbizyidwe baunka kukupenzyegwa mumulilo…
3. Mwana a Taata bakali kupona lyoonse antoomwe kuzwa akutamani …
Ninzi nconga wayeeyela kuti Ime ndakwaambila kuti toonse ootu tulilubide? Kweendelanya aa cikombelo mookakomenena, kunooli yebo toninga mvwide nokuba kusyoma makani aakutolwa kujulu kaataninga sika mapenzi mapati nokuba muzeezo wakusubulwa mumulilo. Pele muzeezo wakuti "Mwanaa Leza" taakali kupona lyoonse kabeelene awisi inga wamvwika kuba wabuzangi.
Atulangelange bumboni buliko …
Mutwe wabaleza botatwe? Naa ngu Leza Omwe luzutu?
Lusyomo lwa baleza botatwe lulanganyigwa kuti ngomusemo wa Bunakristu kwa misela minjaanji. Kevin DeYoung, mucibalo camutwe wakuti "The Doctrine of the Trinity: No Christianity Without It" waamba lusyomo lulaa mpuwo oolu kuti:
Ikuti kakuli lusyomo lupa Bunakristu kuti bube bwa Bwacikristu, nkokuti nkusyoma ncobeni muli Baleza botatwe. Imilazyo mipati yotatwe iiswaanganya lusyomo oolu nja— Mulazyo wa Baapositolo, Mulazyo waku Nicene, a Mulazyo wa Athanasia—yoonse eeyi iyakilidwe mumbalaa Leza wesu uuli mubantu botatwe, ooyo ngomusemo mupati mulwiiyo lwa Baleza botatwe.
Mubwini, nokuba boobo, kusyoma muli Baleza botatwe ndusyomo lwakazyila cigaminina kukukomba mituni yansiku. Basicikolo ba Bbaibbele bamisyobo yalusyomo yoonse balaazyi kabotu makani aaya alimwi bakazumina akuti oolu lusyomo "talukonzyi kuzwezyegwa [baccu.] nokuba mumalembe aa Bunakristu aakaindi loko. Cilikke cibeela ca Cizuminano Cipya ciweluzya lusyomo oolu (1 Johane 5:7-8) tiicakali cibeela cakampango aaka kutaanguna pele cakasyonkelelwa aakale abalembi batazuunyene kusyomeka (tacijanwi mumalembe aali woonse aaci Giliki kusikila mumusela wa 11.)"

Bunakristu oobo bwakaanzwa mukusyoma Baleza botatwe mbunakristu bwakavwelwa aakukomba mituni. Eelyo Bunakristu oobo nibwakali kuyaa kutambulwa munyika, mbweenya amalweza aabo. Mazubaano, bunji bwa Banakristu basyoma kuti lusyomo lwa budyabooli oolu luzwa mu Bbaibbele, kumwi kabadyakaizya baabo bali mutukamu tusyoonto bazumanana kusyoma Leza Omwe kuti mbazangi.
Mukwiimpanya, Mangwalo aamba kuti kuli buyo leza omwe wakasimpe: Yahuwah Elohimu. Ciibalusyo 6 cijuzya mulumbe uukulwaizya kuti: "Lino eeyi nje milawo, milazyo, ambeta, eezyo Yahuwah eloah [leza] wenu njaakalailila kuti muyiisyigwe inywe, kutegwa mukiibambe kufumbwa nkomuyokwiinka kuyookona nyika." Cintu citaanzi cini ncibakeelede kwiibaluka cakali cakuti kwakali buyo leza omwe wakasimpe alikke, akuti ooyo Leza wakali Yahuwah. "Koteelela, O Isilayeli: Yahuwah leza wesu ngu Yahuwah omwe: Aboobo mweelede kuyanda Yahuwah Leza wenu camoyo woonse, amuya woonse, anguzu zyoonse." (Ciibalusyo 6:4-5, KJV)
Bakomba mituni baceede
Nibaba basyomi batacisyomi muli Baleza botatwe pele abalo bacuungwawungwa alusyomo oolu. Kusyoma kuti Kristu wakali kupona kataninga zyalwa ncintu caazyila kulusyomo lwakuti "Leza Taata, Leza Mwana, a Leza Muya Uusalala" baleelene alimwi tabeeli. Pele oolu taluli lusyomo luzwa mu Bbaibbele.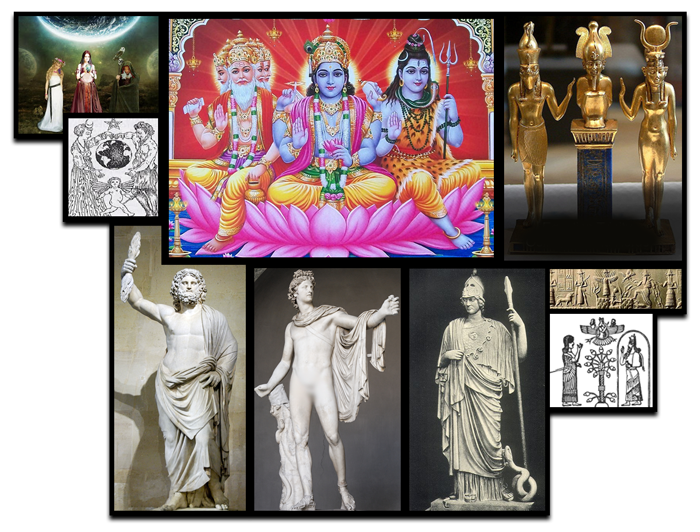 Mangwalo ayubununa kuti alikke Yahuwah, Taata, nguuliponena lwakwe kukabe kutamani. Paulu wakalaamvwisyide makani aaya. Mulugwalo ndwaakalembela Timoteo, wakapandulula Yahuwah kuti "Walo alikke nguutafwi, nguukkala mu mumuni uutakonzyi kuswenwa aamuntu; nguutanabwenwe aamuntu pe, nokuba uunga wabonwa: kuli nguwe akube bulemu anguzu zitamani." (1 Timoteo 6:16, KJV)
Yahushua wakatalika kupona mbweenya mbuli Gabriele mbwaakapandulula kuli Maliya: "Muya Uusalala uyooselukila ali nduwe, mpoonya nguzu zya Singuzuzyoonse ziyookuvwunikila webo; aboobo, awalo ooyo, Uusetekene ngoyoozyala uyokwiitwa kuti Mwanaa Leza." (Luuka 1:35, NKJV)
Yahushua taakali kupona nokuba kubaa bulemu kusikila aciindi eeco. Walo wakali 100% muntu susu. Ikuti twagwisya kuponyongosola nkobacita bakomba mituni, aaka kasimpe kalalibonya cakusalalisya mu Cizuminano Cipya coonse. Nincobeni kuti, Mufutuli wakali kuyandisya kulibanda kuti walo wakali "mwanaa muntu." Mumilumbe mibotu yoonse, Yahushua waambwa kuti "mwana" kwaziindi 67. Akataa ziindi eezyo, zili 44 zyakabelesyegwa mucibeela ncalyaamba lwakwe mwini kuti "mwanaa muntu".
Majwi aakuti "Mwanaa muntu" akali majwi aamulaka waci Alamu aakali kubelesyegwa kanjaanji kwiiminina muntu waansi. Alimwi, mbombuboobo Yahushua mbwaakali kuyandisya kulyaamba lwakwe mwini.
Eeci taciiminini kuti wakalengwa buya. Taakalengwa buya pe. Nokuba boobo, walo wakazyalwa buya. Akataa ziindi zili kkumi azitatu nokubelesyedwe bbala lya "kuzyalwa" mu Cizuminano Cipya, ziindi zili lusele zigaminide kwaamba Yahushua kuti ngo simuzyalwaalikke ookwa Yahuwah.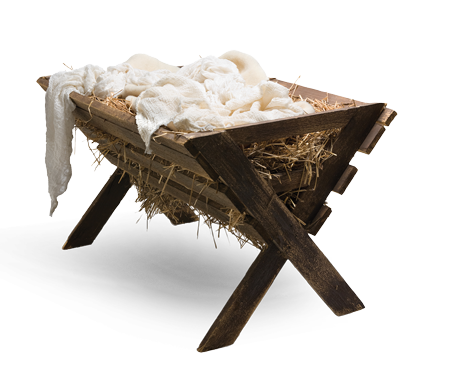 Mwanaa Muntu
Mbuli mbwali simuzyalwaalikke ookwa Yahuwah, Yahushua wakazyalwa kali muntu uukkwene uutakwe kampenda kakuyanda cibyaabi nkaakazyalwa aankako. Walo taakazyalilwa "mu" cibi. Aayo taakali makanze aakuzyalwa kwakwe. Mbuli Adamu wabili, wakazyalilwa kunununa aawo Adamu mutaanzi mpaakaalilwa: kali muntu.
Aboobo, mbweenya mbucakanjila munyika cinyonyoono kwiinda mumuntu omwe, alufu kwiinda mucibi, aboobo lufu lwakayambukila bantu boonse nkaambo boonse bakabisya— (Nkaambo kusikila nikwaaba mulawo cinyonyoono cakali munyika, pele cinyonyoono tacipedwi cituuzyo kuti kakwiina mulawo. Nokuba boobo lufu lwakalela atalaa bantu kuzwa kuli Adamu kusikila kuli Mozesi, akuli baabo batakacita mulandu mbuli ngwaakacita Adamu, ooyo wakali mukonzyanyo wa Yooyo wakacili kuboola. Pele cipego cakwaabilwa cabuyo tacili mbuli cibi. Nkaambo kuti kakuli kwiinda mucibi camuntu omwe banjaanji mbobafwa, aboobo cilainda bupati cipego ca luzyalo lwa Mwaalumi, Jeesu Kristu, cakasikila bantu banjaanji. Alimwi eeco cipego tiicakali mbuli cizyila kumuntu wakabisya. Nkaambo lubeta oolo lwakaboolela mukaambo kacibi comwe mbulwakaleta kusinganyigwa, pele cipego cakwaabilwa buyo eeco cakazyida mukaambo kazibi zinji cakaleta kululamikwa. Mbweenya mbuli kutyola mulawo mbukwakasikila bantu banji kwiinda mumuntu omwe mbuwakabasikila amulandu boonse, mbubonya oobo kwiinda mubululami bwamuntu omwe boonse kululamikwa kulabasikila mubuumi. Nkaambo mbuli kukutaswiilila kwamuntu omwe banji bakaba basizibi, mbubonya oobo kukuswiilila kwa muntu omwe banji bakaba baluleme. (BaLoma 5:12-19, NKJV)
Lino mbwaakapona buumi bwabulemu, butakwe cinyonyoono, Yahuwah wakamululamika Yahushua naakamubusya kuzwa kulufu.
Boonse bamuyanda masimpe Yahuwah, banoolyaaba kuyanda kwabo kuli Nguwe, lyoonse kabakakatila kweendelanya maumi aabo ku kuyanda Kwakwe. Nokuba kuti bacita cinyonyoono kabatakubwene, kunyina pe nobayoozumanana cakuliyandila kucita cibi cizyibidwe. Moza wa Yahuwah, uukkalilila mumyoyo kwiinda mulusyomo lwabo, uyoogwasyilila musyomi kuti azunde cibi ncazyi. Alimwi, kuli boonse basyoma muluzyalo lwa Yahushua, bululami bwa Mufutuli balaabilwa kuti bubavwumbilile zibi nzibaacita kabatakubwene.
Nokuba kuti bulumbu bwa cibi ndufu ncobeni, pele cipego cokwa Yahuwah mbuumi butamani kwiinda muli Yahushua. (Langa mu BaLoma 6:23.) Mumajwi amwi, nkaambo Yahushua wakazwidilila aawo Adamu wakutaanguna mpaakaalilwa, lino Yahuwah ulakonzya kubalanganya kuti mbalulami boonse aabo basyoma mu cituuzyo ca Yahushua.
Koba muntu muna Beliya!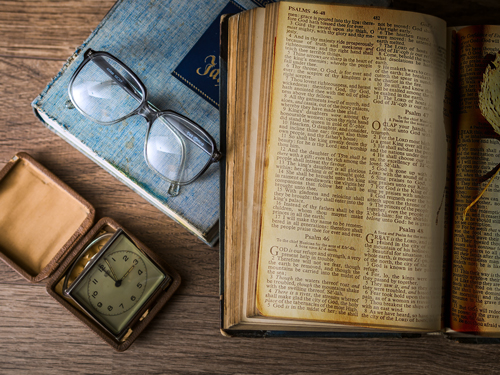 Ikuti eeci kacili ciindi cako citaanzi kuswaanganya muzeezo ooyu, twakukomba uzumanane kubala. Koba muntu muna Beliya! Luuka waamba kuti bantu ba Beliya "bakalaa ciimo cabulemu kwiinda baku Thessalonika, mukuti eelyo nibaatambula Jwi amoyo woonse mumizeezo yabo, akuvwuntauzya mu Mangwalo kuti naa eezyo zintu zyakali boobo." Tiibakayimina buyo mumajwi aabaapositolo. Pele, bakabweza ncibakaamba baapositolo akuceezyeka ku Mangwalo. Ncenciceeco aswebo ncotweelede kucita.
Kutaanguna woonse mumuni mupya inga "wamvwikaanga" ulilubide. Pele mbotulimvwa mucamba taceelede kutusungilizya nzyotusyoma. Zibalo ziciboola zinooyooma makani aaya mubukkwene. Ikuti kociyanda makani manjaanji, twakukomba ukaswaye ku www.WorldsLastChance.com akutyanka acidinto ca sikapepele waku WLC. Ukalangaule musalo wakuti: "Shockingvisit new light about the incarnation."
---
Kutegwa mujane makani manji aaciiyo cipati eeci:
Content Directory (Trinity)
eBooks (Mubusena bwa WLC oobu, mulajana bupanduluzi bwa tumpango toonse tubelesyedwe kugwasyilizya lusyomo lwa Kristu wakali kupona kataninga zyalwa.)
"Ooyo wiingula kaambo nkataninga mvwisyisya, ooko nkufubaala akusampuka kuli nguwe." (Tusimpi 18:13)