Eeci cibalo tacili ca WLC. Eelyo notubelesya zilembedwe aabalembi balaanze lya nkamu, tusimba buyo zyeezyo zyeendelana 100% a Bbaibbele a lusyomo lwesu cino ciindi munkamu ya WLC. Aboobo eezyo zibalo inga zyalanganyigwa kuti nzya nkamu ya WLC. Twakalelekwa kapati amulimo wabalanda ba Yahuwah banjaanji. Pele tatukulwaizyi ndinywe nobeenzuma kutalika kubala zyaalembwa abantu aabo. Eezyo nzibaalemba, twakazigwisya mumalembe eesu nkaambo kanjaanji zililubide akubaa tumpenda. Cintu cuusisya ncakuti tucilangaula mbungano yamilimo iitakwe kampenda. Ikuti konyandidwe nkaambo ka [zibalo/milumbe] iitali ya WLC, kobikkila maanu ku Tusimpi 4:18. Kuteelela kwesu nkwakuti kasimpe Kakwe kalazyokoloka, eelyo mumuni nuuyaa kumwesya munzila yesu. Tulakayandisya kasimpe kwiinda buumi, nkanko tulavwuntauzya kufumbwa nkokakonzya kujanwa.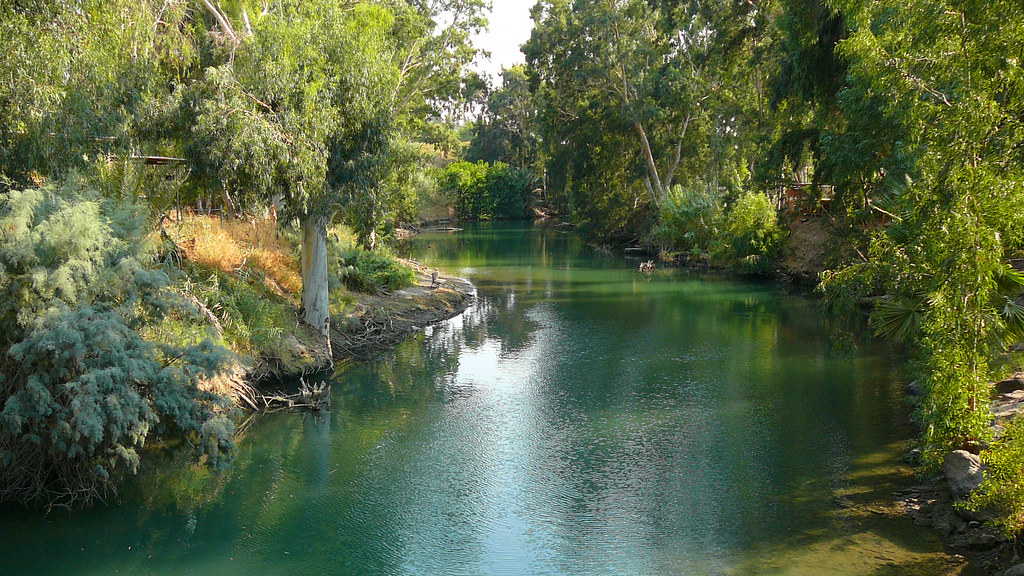 flickr.com/photos/tony709/6107292778 - Jordan River by Cycling Man
"Lyakali aciindi eeco Yahushua naakaboola kuzwa ku Nazaleta mu Galilaya akubbizyigwa aa Johane mu Mulonga wa Jodani. Mpeenya buyo aawo naakali kuzyaa kuzwa mumeenda, walo wakabona majulu akkala bukwazi Moza muciimo ca nziba, wakaselukila ali nguwe. Mpawo kwakamvwika jwi lizwa kujulu kakuti, 'Yebo uli Mwanaangu Muyandwa; kokondwa kwangu kuli muli nduwe.'" (Maako 1:9-11, New Jerusalem Bible).
Makani aakubbizyigwa (kunyikwa) kwa Yahushua a Johane Mubbizyi mu Mulonga wa Jodani, akalembwa mumilumbe yamaseseke iilandabika muwoonse wakalembwa [Mateyo, Maako, Luuka] pele kakuli kwiimpanya aasyoonto buyo mumulumbe wane. Oomo muciindi cakuti Yahushua aboole kulubbizyo lwa Johane lwakulekelelwa zinyonyoono, Johane waamba nguwe kuti, "Amulange, Mwanaa Mbelele ookwa Yahuwah uugwisya zinyonyoono zya nyika" (Johane 1:29).
Ibbaibbele lya The New Jerome Biblical Commentary lilembedwe kuti, "Maako ulaa Mulumbe uutonkomene cakutaleyaleya (1:9-11), mulumbe uutakwe cakulibilika alimwi katakwe cakulisenda. Pele, naakababuzya cakulemba, aaka kaano kakafwamba kubausya nsoni bacikombelo citaanzi, nkaambo kwakali kuyeeyelwa kuti taceeleli kuti Yahushua uutakwe cinyonyoono abbizyigwe nkaambo ka zinyonyoono. Aboobo Mateyo ulagwisyila caambidwe muli Maako 1:4 ca kulekelelwa zibi akuyungizya kampango ka [Mateyo 3:14-15]" (p. 637).
Akwalo kubbizya bana bavwanda cakayindizya kufubaazya Bunakristu nkaambo kalubbizyo oolo akubbizya (kunyikwa) kwa muzibe waku Ethiopia ooyo wakali kusunga nkomo yamali mubuleli bwa Mwami mukaintu Candace mu Milimo 8:36-39: "Nobakali kweenda munzila, bakasika kwakali maanzi. Muzibe wakati, 'Langa ngaaya maanzi, ncinzi ino cindikasya [kunyikwa]?
Filipo wakateeti, 'Naa wasyoma amoyo wako woonse ulakonzya.' Wakavwuwa wakati, 'Ndasyoma kuti Yahushua Messiah ngu Mwanaa Yahuwah.' Nkabela Filipo wakalailila inkalaki yiime, bakaseluka ansi akuya mumeenda bobile Filipo amuzibe, mpoonya [wakamubbizya] Mpoonya nibakazwa mumaanzi Muuya wa Mwami wakamukwempa Filipo akumutola, muzibe taakamubona kabili pele wakagama nzila yakwe kayaa kubotelwa." (New Jerusalem Bible). Zyoonse ziindi zyobile eezi zyakatondezya: (1) lubbizyo lwa muntu mupati/musyomi; (2) kunyikwa; (3) mulonga nokuba kalonga kakunka meenda mabotu kuti ncecintu ciyandika abusena bwa kubbizyila.
Kuuntuluzyila ncociyandika mbuli ceeleko ca lubbizyo lwa Banakristu,aabo basyoma Baleza Botatwe kuzwa lya muswaangano waku Nicea (325 AD) aku Constantinople (381 AD) bakasumpauzya . . .matalikilo eeni aamulumbe wa Maako kuti mbumboni butonkomene kutondezya lusyomo lwa Baleza Botatwe.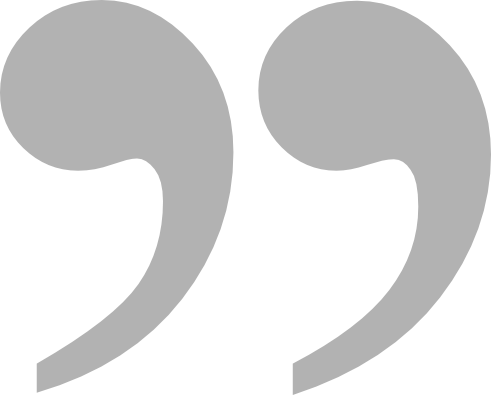 Mukudyakaizya mulimo waco mu lubbizyo lwa Banakristu, aabo Bakomba Baleza Botatwe kuzwa muciindi lyaali muswaangano yaku Nicea (325 AD) aku Constantinople (381 AD), bakapelengusya caacitika cipati kulubbizyo oolu eelyo nibaajula Mulumbe wa Maako kuti mbobumboni butazungaani butondezya lusyomo lwa Baleza Botatwe. Ibbuku lilaa mutwe wakuti The New Jerome Biblical Commentary lyaamba kuti, "Muziyanza zya Bunakristu zyakatobela aakale, kubbizya kulangwa kuti nciyubunuzyo citaanzi mu Cizuminano Cipya ca Baleza Botatwe, munzila yakunonzyanonzya, nkaambo Taata, Mwana, a Moza bali antoomwe aciindi comwe (Jerome)" (p. 638).
Tulabona eeci kacitondezyegwa amumalembe ookwa Augustine, ooyo umwi wakali musaanyina aa Jerome, ooyo wakasandulula Bbaibbele lya Vulgate muci Latini. Umwi mulembi Munakristu uuzyidwe kapati, wakalemba Mulumbe wa Sermon II kuti:
"Aawa kuli Baleza Botatwe baanzeene munzila imwi. Taata mu Jwi, — Mwana mu Muntu, — Muya Uusalala mu Nziba. Kwakali kuyandika akwaamba cintu eeci, cilibonya kakwiina bubi kubantu banji. Nkaambo kulibonya kwa Baleza Botatwe aawa kuliletedwe kuli ndiswe munzila ngubauba kakwiina kudonaika nokuba kweenkela. Nkaambo Mwami Kristu Lwakwe naboola muciimo ca mulanda kuli Johane, kakwiina kudonaika, ooyo ngo Mwana: nkaambo tacikonzyi kwaambwa kuti ooyo wakali Taata, nokuba Muya Uusalala. 'Yahushua,' mbokwaambwa, 'ulaboola' (Mateyo. 3:13), nkokuti, Mwanaa Yahuwah. Aa nguni uudonaika makani aa Nziba? Nanka yooyo uubuzya kuti, 'Ino Nziba yiiminina nzi?' kakuli Mulumbe mubotu ulizubulude cakusalazya kuti, 'Muya Uusalala wakaselukila ali nguwe muciimo ca nziba' (Mateyo. 3:16). Alimwi muciimo nceenya kujatikizya jwi lyakamvwugwa kwiina kudonaika kuti lyakali lya Taata, eelyo Walo kaamba kuti, 'Webo uli Mwanaangu' (Mateyo. 3:17; Maako 1:11). Aboobo mpeenya aawa twabona Baleza Botatwe kabaanzeene.
"2. Alimwi kuti twalanga mumasena aayo, Ime inga ndaamba nkekkedwe camba (nokuba kuti nkeyoowa kucaamba), kuti munzila imwi Baleza Botatwe balazandulika. Eelyo Yahushua naakaboola kumulonga, Walo wakasika abusena amwi kazyila kuli bumwi; mpoonya Nziba yakaseluka kuzwa kujulu kuzya anyika, kuzwa kubusena bumwi kuzya kuli bumbi; alyalo Jwi lini lya Taata tiilyakamvwika kalizwa munyika, nokuba mumeenda, pele kalizwa kujulu; aaya otatwe mbuli mbokwaabede akali masena aandeene otatwe, masena aakubelekela milimo yaandeene. Pele umwi inga wati kuli ndime, 'Kotutondezya Baleza Botatwe mbobatakonzyi kwaandaanyigwa. Koibaluka kuti webo waambilwa mbuli mu Katolika, alimwi kuli Bakatolika baamba kuti.' Mboobu mboluyiisya lusyomo lwesu, nkokuti, lusyomo lwamasimpe, lusyomo lululeme lwa Katolika, lwakabunganyigwa kutali mumizeezo yakusisikizya, pele kwiinda mubumboni bwa Mangwalo, kutali luyeeme mukucincauzya akutakkalikila kwa buzangi, pele busimpidwe mukasimpe ka Baapositolo: eeci tulicizyi, alimwi tulacisyoma. Pele nokuba kuti eeci tacili ncotubona ameso eesu, nokuba amoyo wesu, kufumbwa buyo kuti katusalazyidwe alusyomo, pele kwiinda mu lusyomo oolu katuzumanana asyoonto alimwi acanguzu — kuti Taata, Mwana, a Muya Uusalala Mbaaleza Botatwe bataanzeene; ngu Leza Omwe, kutali Baleza botatwe. Pele muli Leza Omwe ooyo, Mwana tali Wisi, alimwi Wisi tali Mwana, alimwi Muya Uusalala awalo tali Taata nokuba Mwana, pele Muya wa Taata awa Mwana. Oobu Buleza butaambiki, buliponena muli mbubo, bubamba zintu zyoonse bupya, kulemba, akulengulula bupya, kutumwa, kwiita, kubeleka, kutumizya, oobo Mbaaleza Botatwe, Ime ndaamba kuti, mbotuzyi kuti tabapanduluki alimwi tabaandaanyigwi."
Eeco ciinduluka kumvwika mumajwi ookwa Augustine, Mulazyo wa Athanasia, mulazyo uuyiisya kusyoma Yahuwah uuli kulaale ayooyo muubauba kuteelela mu Shema (Ciibalusyo. 6:4), ooyo Yahushua ngwaakaamba kuti ngo mulawo mupati ali yoonse yakapedwe Bana Isilayeli (Maako 12:29). "Koteelela, O Isilayeli: Yahuwah ngu Elohimu wesu – Yahuwah ngumwi."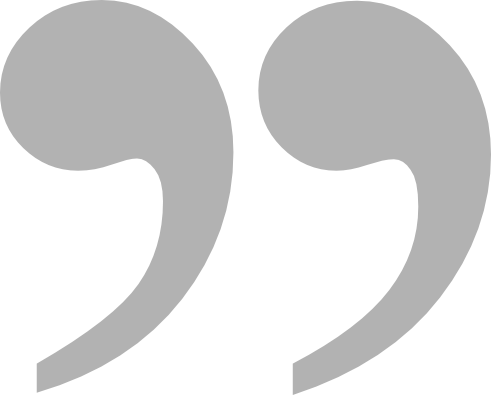 Aawa twamubona Augustine kalanganya Yahushua kubee ngo Yahuwah, nokuba kuti mumulumbe wa Maako kunyina niwakaamba boobo alimwi tuusoli akwaamba makani aayo. Alimwi tulabona lusyomo lukopa maanu lwa Baleza Botatwe kalutamininwa kutondezyegwa aawa: "Taata, Mwana, a Muya Uusalala mbaa Leza uutaandeene; Leza' Omwe, kutali Baleza Botatwe. Pele ooyo Leza Omwe, ooyo Mwana uutali Taata, alimwi Taata uutali Mwana, alimwi Muya Uusalala uutali Taata nokuba Mwana, pele Muya ngwa Taata awa Mwana." Ciliindulukide mumajwi ookwa Augustine mu Mulazyo waku Athanasia, mulazyo uuyiisya lusyomo muli Yahuwah lwaandeene kulaale amakani maubauba aamu Shema (Ciibalusyo. 6:4), ooyo Yahushua ngwaakaamba kuti ngo mulawo mupati ali yoonse yakapedwe bana Isilayeli (Maako 12:29). "Koteelela, O Isilayeli: Yahuwah ngu Leza wesu – Yahuwah ngumwi."
Kakwiindide misela minjaanji, tulajana Adam Clarke, umwi Mupati akataa Basikutongooka baambilizi, kazumanana ciyanza cakwe cakuzubulula. Kwiinda mumajwi aakwe tujanwa makani aakubbizyigwa kwa Yahushua muli Mateyo 3:16-17 kutali muli Maako 1:9-11, mizeezo njeenya kayeendelana a Maako 1:9-11:
"Aaka kampango takajisi bumboni bugwasyilila kusyoma muli Baleza Botatwe. Ikuti bantu baanzeene botatwe nkobali balijuzyidwe aawa, kunyina cinga cakazyigwa mukaambo aako. 1. Imuntu Yahushua Kristu, ooyo wakabbizyigwa aa Johane mumulonga wa Jodani. 2. Buntu bwa Muya Uusalala muciimo ca mubili (somatiko eidei, Luuka 3:22) mbuli wa nziba. 3. Ciimo ca muntu Taata; ijwi lyakazwa kujulu, kalyaamba kuti, Ooyu ngo Mwanaangu muyandwa, kalizyila kubusena bwiimpene aboobo kwakali ziimo zyabuntu zya Mwana a Muya Uusalala zyakalibonya; alimwi buyo, Ime mbweyeeyela, kutondezya ciimo ca bulengwe cilaa bulemu bwa Buleza eeci."
Pele hena aaka kampango kajisi ncobeni "bumboni bwa kusyoma Baleza Botatwe"? Mpaali mpokwaamba kuti Yahushua ngu Yahuwah? Mpaali mpokwaambwa kuti walo Muntu wabili mumutwe wa Buleza? Mpaali aawo mpokwaamba kuti Muya wa Yahuwah, ooyo wakazyibidwe kapati akataa buJuuda, weelede kulanganyigwa aanga muntu waandeene kuzwa kuli Yahuwah alimwi waandeene kuzwa kuluzyibo lwa kumitwa lwakazyibidwe aciindi eeco akuzwa waawo mubuJuuda? Nkaambo nzi Banakristu Bamasi ncobeelede kwiimpana kuteelela Muya Uusetekene kuzwa mukuteelela kwa buJuuda?
Mubbuku lilaa mpuwo lyamutwe wakuti Barnes' Notes on the New Testament, tulabona Albert Barnes awalo kasangana mu mazwanga aaya:
"Kubbizyigwa kwa Yahushua kwakali kulanganyigwa kuti ncintu caandeene citondezya lusyomo lwa Baleza Botatwe, nokuba lusyomo lwakuti kuli Bantu Botatwe bali mu Ciimo ca Bulemu.
"(1.) Mubuntu bwa Yahushua Kristu, Mwanaa Yahuwah, ooyo wakabbizyigwa mumulonga wa Jodani, mubusena bumwi kwaambidwe kuti uleelene a Yahuwah, Johane 10:30.
"(2.) Muya Uusalala, kuuseluka kulaa mubili waciimo cimwi atalaa mufutuli. Muya Uusalala awalo uleelene a Taata, nanka kuti awalo ngu Yahuwah, Milimo 5:3; 4.
"(3.) Taata, kaambila Mwana, akwaambilizya kuti walo ulikkomanide akaambo kakwe. Ncintu citakonzyeki kupandulula munzila iimbi caacitika aawa mubukkwene kwiinda buyo kusendekezya kuti kwakali Bantu botatwe beelene Ciimo ca Bulemu naa Bubambe, akuti omwe-omwe akati kabo utabilila zibeela zilaa mulimo mupati mukunununa bantu."
Mpaali mpokwaambidwe kuti Muya wa Yahuwah, ooyo uuzyibidwe kapati mu buJuuda, weelede kulanganyigwa aanga muntu muntu nsini waandeene kuzwa kuli Yahuwah alimwi wiimpene kuzwa mukuteelela Kwa buJuuda ooko kwakali kuzuminana aciindi eeco? Nkaambo nzi Banakristu Bamasi mbobateelela Moza wakusetekana ncoceelede kwiimpana akuteelela kwa buJuuda?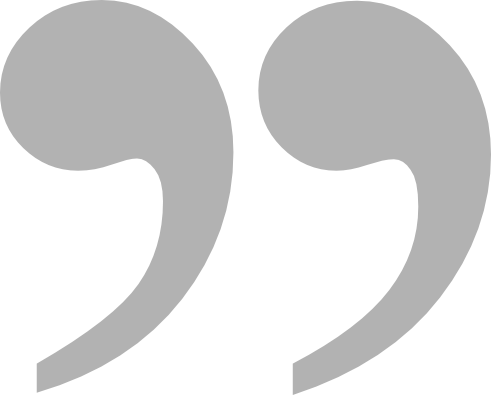 Amulange kuvwula zintu zilubide nzyaakalemba!
(1) Kampango ka Johane 10:30, aako nkabala kumakani aakwe aaya, taali majwi ookwa Yahushua aakuti walo uleelene a Yahuwah. Mumbubo John Calvin mbwaakaazyi makani aaya kaindi loko mumyaka ya Kubambulula lusyomo. Mubbuku lyakwe mwaambilizya kampango aaka, walo wakalemba kuti: "Basikale kanjaanji bakali kupindula kapati kampango aaka eelyo nibakali kukakatila kutondezya kuti Kristu ulaa ciimo comwe (nokuba kwaabana ciimo comwe a Taata), nkaambo Kristu taambi cili coonse cijatikizya kubaa bubambe bomwe, pele buyo kumvwana akataa Taata anguwe, ooko nkokwaamba kuti, kasyomya kuti Walo ncanoocita cinooli ceeco ncazumizya Taata."
(2) Kampango ka Milimo 5:3, 4 takayiisyi kuti Muya wa Yahuwah uleelene a Taata nokuba kwaamba kuti awalo ngu Yahuwah pe. Mucaandaano nceenya eeci a Milimo 5:32, ibbala litaandaanyi bwaalumi nokuba bwanakazi ndelibelesyedwe mumalembe aaci Giliki mukwaamba Muya: "Swebo ndiswe bakamboni kukasimpe aaka, alimwi awalo Muya Uusalala ooyo (kulemekezya) Yahuwah ngwaakalazyika ali baabo bamuteelela." Bunji bwa busanduluzi butaluleme busandulula bbala lya hon (eelyo) mbuli bbala lyakuti "uuli" aawa lyakalembwa mu kukwelelezyegwa kwabo mukusyoma Baleza Botatwe (langa, mumukonzyanyo, mu Bbaibbele lya New Jerusalem Bible, Revised Standard Version, New American Standard Version, New International Version, aamwi manjaanji). Ibbaibbele lya New American Bible, aleelyo lyakasandululwa aaba Katolika, lilisanduludwe kabotu.
(3) Aawa caacitika inga capandululwa kakwiina kucengulukila ku lusyomo lwa Baleza Botatwe oolo lwakapangililwa mumisela minjaanji yakatobela ku Nicea (325 AD) aku Constantinople (381 AD). Tacili cintu ciyandika kweezyeezya, mbuli Barnes, kuti "kuli Bantu botatwe beelene Ciimo ca Buleza naa Bubambe, alimwi omwe-omwe wabo ugwasyilila zibeela ziyandika mumulimo wa kunununa bantu."
Nkasimpe kazyibidwe kapati akataa basicikolo ba Cizuminano Cipya kuti, mulumbe wa Maako nguuyinda kuubauba mbuulanganya Yahushua akataa milumbe yone. Ooyu mulumbe tuujisi mizeezo iimbi mbuli iilenguludwe mukujuzya mulumbe wane, alimwi tuujisi twaano twa kuzyalwa tuli muli Mateyo 1-2 amuli Luuka 1-2. Tuujisi nokuba makani aakulibonya akubuka kuzwa kubafu! Tumpango tujisi makani aaya, Maako 16:9- 20, ntwakubeja alimwi tatuli twa mulembi mutaanzi, mbuli malembe aali mu maBbaibble aa Bunakristu woonse mbwaatondezya (Langa mu New American Bible, New Jerusalem Bible, aamwi manjaanji).
Mulumbe wa Maako tuuyiisyi kuti Yahushua ngu Yahuwah, pe ma kutali mukuzubulula kubbizyigwa kwa Yahushua nokuba abusena bumbi. . . . Mulumbe wa Johane upa mulimo ncaakali kuulembela: "Eezi [zitondezyo] zyakalembelwa kutegwa inywe musyome kuti Messiah, Mwanaa Yahuwah, ngu Yahushua" (Johane 20:31).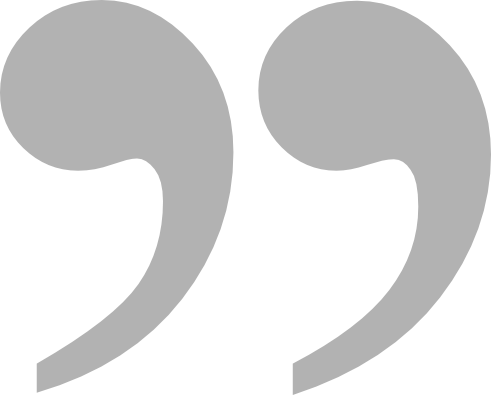 Mulumbe wa Maako tuuyiisyi kuti Yahushua ngu Yahuwah, kutali kumakani aa kubbizyigwa kwa Yahushua nokuba Kumbo kuli koonse. Eeco cakaambwa abalembi muli Maako 2:7 ("Nguni uukonzya kulekelela zinyonyoono pele buyo Yahuwah alikke?"), nokuba kuti ziindi zinji cibililizyigwa kuti nkakaambo kapa bumboni bwa Buleza bwa Yahushua, pele takuli boobo ncobeni kuti aako kaambo kabalwa mu mumuni weelanya cilembedwe bweelene muli Mateyo 9:1- 8. Makani aakuumuzya guwo (Maako 4:35- 41) — "Nguni pele Yahuwah uukonzya kucita cintu eeco?" "Aawa Yahuwah wakatondezyegwa mubukkwene" (Adam Clarke) — makani obile aakuyungizya zinkwa answi (Maako 7:30- 45; 8:1-10) — "mbumboni buzwide kutondezya buleza bwa Kristu" (Adam Clarke) — akaano kakweenda atalaa lwizi (Maako 6:45-52) — "Yahushua wakalitondezya Buleza bwakwe" (Adam Clarke) — tatujanwi nokuba asyoonto mumalembe aa Cizuminano Cipya aasumpauzyigwa kuti mbumboni bwakuti Yahushua wakali Yahuwah. Mulumbe wa Johane upa kaambo ncaakali kuulembela: "Eezi [zitondezyo] zyakalembelwa kutegwa inywe musyome kuti Messiah, Mwanaa Yahuwah, ngu Yahushua" (Johane 20:31).
Alimwi Petulo mumulumbe wakwe wa Pentekkositi mu Milimo ya Baapositolo, utondezya kuti izitondezyo amaleele ookwa "Yahushua waku Nazaleta, ooyo wakali mwaalumi ngwaakamutumina inywe Yahuwah, kwiinda munguzu azitondezyo eezyo Yahuwah nzyaakabeleka muli Nguwe liya naakali akati kenu, mbuli mbotuzyi kale" (Milimo 2:22). Mu ŋanda ya Cornelius, walo wakaamba kuti aalya maleele akali citondezyo cakuti Yahuwah wakalaa nguwe: "Saa inywe mulizyi caacitika mu Judiya moonse, obuya Yahushua waku Nazaleta mbwaakatalika ku Galilaya, eelyo Johane naakali kukambauka lubbizyo. Yahuwah...wakamunanika a Muya Uusalala anguzu, alimwi nkaambo Yahuwah wakalaa nguwe, Yahushua wakaunka kayaa kucita zibotu akwaangulula boonse bakali munguzu zya dyabooli" (Milimo 10:37-38). Aaya nga majwi ookwa Petulo kwaambilizya lubbizyo lwa Yahushua ("Yahuwah... wakamunanika a Muya Uusalala...Yahuwah wakali aanguwe"); taciyiisyi lusyomo lwa Baleza Botatwe nokuba kwaamba kuti Yahushua wakatondezyegwa kuti ngu Yahuwah pe.
---
Eeci cibalo citali ca-WLC cakalembwa aba Clifford Durousseau.
Twakagwisya mucibalo citaanzi mazina aabakomba mituni ngobayita Taata a Mwana, akubikka mucibaka cangawo mazina mataanzi ngubaapedwe. Kuyungizya waawo twakajokolosya mutumpango ntotulembulude mazina aa Taata a Mwana, mbuli mbwaakalembedwe kutaanguna abalembi bamu Bbaibbele bakayoyelwa Moza. Nkamu ya-WLC