Mumisela yakainda, lyoonse kwakali mizeezo mipati yobile iijatikizya bweende akataa Cikombelo a cisi ca Isilayeli. Mulwiiyo lwa muzeezo wakucincanya, Cikombelo cicincana masena acisi ca Isilayeli, mpoonya ciba mucibaka ca Isilayeli munzila yakuti cisi ca Israel tacicikwe bulangizi bwa kunununwa kumbelaa mazuba. Mu lwiiyo lwa kwaandaanya (muzeezo wakuti leza ulayubunwida misela minjaanji ncayanda), kakuli Yahuwah1 ucilaa makanze ku cisi ca Israel, kunyina kwaandaanya akataa cisi ca Isilayeli a Cikombel eeco cibambililwa mumusela yoonse, kunyina kuswaanganya antoomwe zyobile eezi pe.
Hena eeyi mizeezo iilaa mpuwo inga yalangilwa kulubila na? Hena kuli kasimpe aawo mpoziswaanganina na?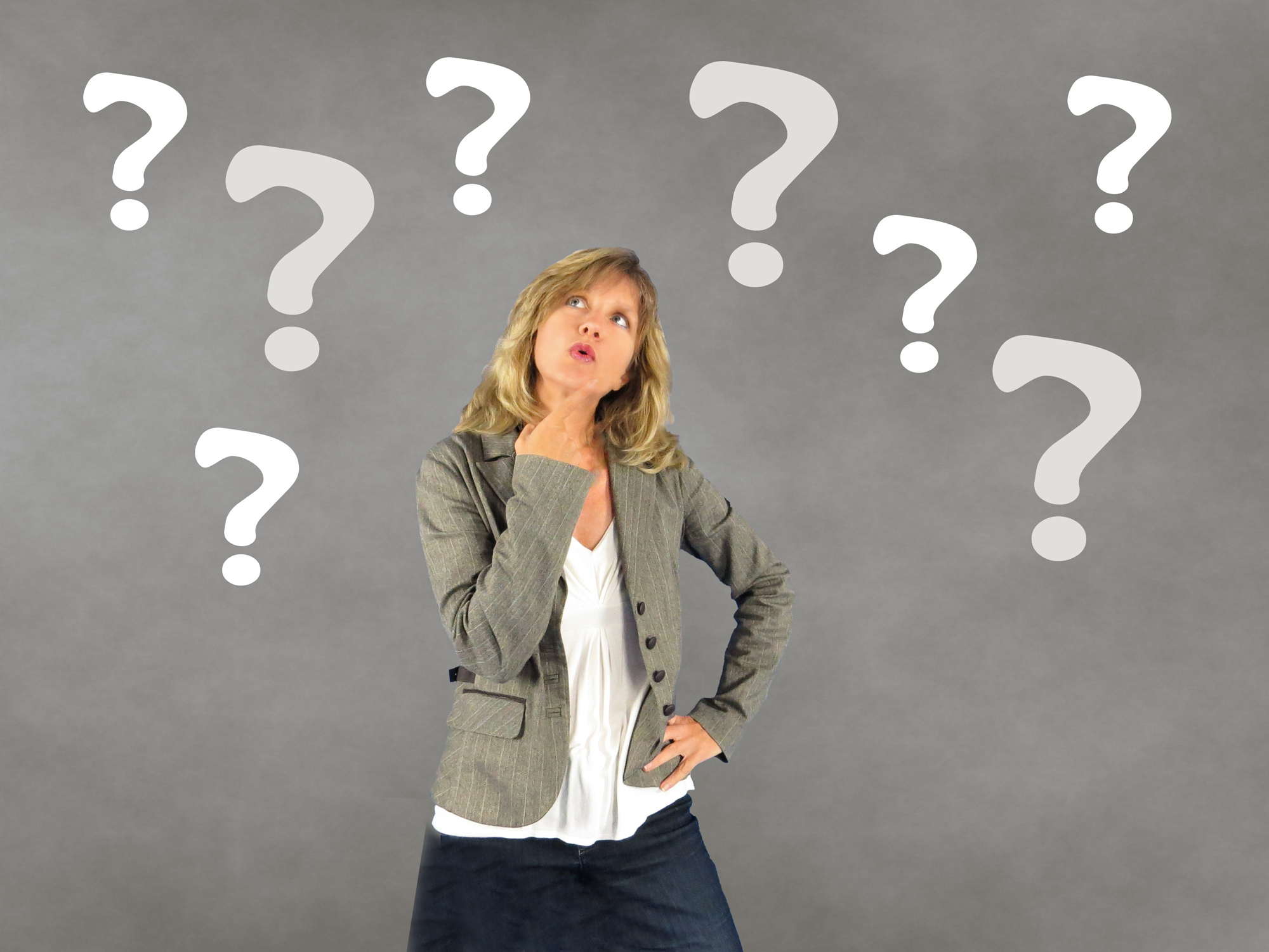 Kwaandaanya Kululeme a Kutaluleme
Mukubandika makanaa Cikombelo a cisi ca Isilayeli, cintu citaanzi cakwiibaluka ncakuti iBbaibbele talivwuzyi kwaandaanya nokuba kweezyekanya akataa cisi ca mukowa wa Isilayeli a Cikombelo (pele buyo muli Mateyo 23:39 amu BaLoma 11:26). Mu Bbaibbele, cisi ca Isilayeli, tiicakali cisi ca moza. Mbuli cisi ca bantu banyama (kuleka cisi cimwi cilaa bantu), cijisi bantu bakanununwa abatanunudwe. Eelyo Bbaibbele nolyaambilizya cisi ca Isilayeli mbuli cisi ca moza kujatikizya (baabo banunudwe mucisi cs Isilayeli), caambilizya bana ba Isilayeli musyaalizi (aboobo eeco citupa kuti tubuzye mubuzyo wakuti, "Hena kuli kwiimpana akataa Isilayeli musyaalizi a Cikombelo?"--tulawiingula mubuzyo ooyo mukaindi kasyoonto).
Mutabikki cilebyo munzila ya muntu naba omwe, nibaba baJuuda, nibaba ba Giliki, nibaba ba cikombelo ca Yahuwah—mbubonya oobo ambebo ndabosezya bantu boonse muziyanza zyoonse. Nsikakatili kuligwasya ndemwini buyo pe, pele ndiyandawida kugwasya beenzuma banji, kutegwa abalo bafutulwe. (1 Bakolinto 10:32-33)
Aaka kampango nkakabelesyegwa kweezyekanya akwiimpanaya kataa Isilayeli a Cikombelo, pele teesyi eeco ncokaamba akucita kampango aaka pe. Cintu citobela waawo citondezya kuti "BaJuuda" baambwa mbabaabo batanunudwe, "Ba Giliki" mbabaabo batanunudwe, pele "cikombelo ca Yahuwah" ncabaabo banunudwe (BaJuuda nokuba ba Giliki). Aboobo, aaka kampango kaleendelana atumpango tumwi mu Bbaibbele lyoonse nkaambo keelanya (1) muJuuda amu Giliki amuntu Wamasi, alimwi akwiimpanya (2) banunudwe abatanunudwe. Alimwi kaleendelana a Mangwalo woonse, takayimpanyi akataa cisi ca Isilayeli a Cikombelo—eeco inga kwaba kulubila.
Nkaambo nzi lino bantu ncobayandila kucincanya masena cisi ca Isilayeli a Cikombelo nokuba kwaandaanya Isilayeli kuzwa ku Cikombelo? Ipenzi liliko aawa lili muzibeela zyotatwe. Kutaanguna, bantu bavwuzya kweelanya "Cikombelo" abantu Bamasi, nokuba kuti ba Juuda a Bamasi antoomwe mbabantu bali mu Cikombelo (BaEfeso 3:6). Ipenzi lyabili liliko ndyakuti bantu bavwuzya kweelanya "Isilayeli" kuti mbaba Juuda. Eeco, acalo, nkukazya Mangwalo. Bamasi basyoma abalo mbana bamuŋanda mucisi ca Isilayeli (BaEfeso 2:12, 19). Ipenzi lyatatu ndyakuti bantu tababikkili maanu kwiimpanya akataa cisi ca Isilayeli a Isilayeli musyaalizi, nokuba kuti alyalo Bbaibbele lilayimpanya akataa bobile aaba (BaLoma 9:6-8, 11:1-7).
Aaka kaambo takali kaubauba mbuli mbobakaubyaubya bantu. Kuli zibeela ziceelede kuvwuntaulwa akuteelelwa. Ibbala lyakuti "Cikombelo" talyaambi bantu Bamasi balikke pe. Ibbala lya "Isilayeli " taliiminini baJuuda balikke buyo ziindi zyoonse pe. Kuli kwiimpana kapati akataa cisi ca Isilayeli a Isilayeli musyaalizi.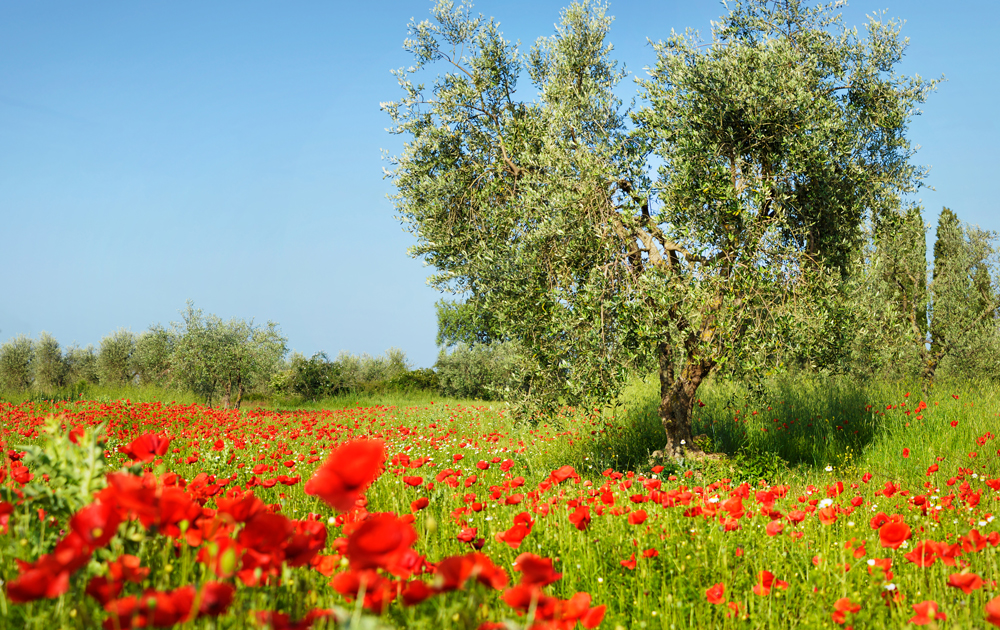 Ino Ninzi Cikombelo?
Cikombelo nimbungano ya bantu, nokuba kuti kabali baJuuda nobaba bantu Bamasi, aabo bakaitwa kuzwa munyika kuti basangane Mubili wa Messiah mu Moza (BaEfeso 5:23; Bakolose 1:18; 1 Bakolinto 12:13). Aabo bali mu Cikombelo balaswaangana antoomwe mu Moza amuli Messiah. Baambwa kuti bali "muli Messiah" (BaLoma 8:1; 2 Bakolinto 5:17; BaEfeso 1:13).
Alimwi nkutyeni naayanda kuzubula buvwubi bwa bulemu Bwakwe kuzilongo eezyo zyeelelwa luse nzyaakabambila kale bulemu – nkukuti kuli ndiswe, swebo tobantu mbaita, nibaba bazwa ku baJuuda nibaba baabo bazwa kuli Bamasi? (BaLoma 9:23-24)
Icikombelo mbaJuuda aabo bakaitwa bulanga kuzwa mumasi aanyika, alimwi aabo bakaitwa, mu Moza kuzwa akataa Isilayeli uutasyomi, abantu Bamasi aabo bakaitwa a Moza kuzwa akataa masi aanyika kuti bakombe Yahuwah wa Isilayeli.
Boonse bobile bakaitwa mu Moza kuti babambe mbunga yomwe yakaitilwa kuzwa anze iizyibidwe kuti Ncikombelo. Aaba bakaitilwa anze bakafutulwa kwiinda mukusyoma mbuli mumukonzyanyo wa wisi wabo mumoza, Aburahamu (BaRoma 4:11). Aboobo, nokuba kuti mbasyoonto mu Cikombelo baluzubo lwa baJuuda, pele boonse mu Cikombelo mbaJuuda mumoza. Bakapalulwa mumyoyo yabo (BaLoma 2:29), mbalunyungu lwa Abrahamu (BaLoma 4:16) alimwi mbantu bacisi ca Isilayeli. (BaEfeso 2:12, 19).
Ninzi Isilayeli?
Isilayeli inga caambilizya zintu zinjaanji. Kutaanguna, ciiminina cisi ca Isilayeli –eeco cisi cilaa bantu baluzubo lwa Jakobo/Isilayeli. Cabili, inga caambilizya baabo baluzubo lwa Jakobo bataninga tambula lwiito lwa Yahuwah (BaLoma 9:31, 11:7). Catatu, inga caambilizya baJuuda (basyaalizi) babikkide lusyomo mu zisyomyo zya Yahuwah.
Ooku takuli kwaamba kuti ijwi lyokwa Yahuwah lyasampuka. Nkaambo tabali boonse baluzubo lwa Isilayeli baitwa kuti Isilayeli. Nobaba bambuto ya Abrahamu tabali bana bakwe boonse pe. (BaLoma 9:6-7)
Nokuba kuti kuba mwana walunyungu lwa Abrahamu, ciletela ciindi cibotu (BaRoma 3:1-2), eeco tacaambilizyi kuti uli waluzubo lwa Abrahamu mu Moza pe. (BaRoma 2:28-29; Johane 8:39; Mateyo 3:9). "Takuli kuti boonse bakazwa kuluzubo lwa Isilayeli mbiba Isilayeli." Muntu inga kali muntu wacisi mucisi ca Isilayeli pele katakwe cibeela muli Isilayeli wamacaalizyo. Kuli Isilayeli mukati kacisi ca Isilayeli, cibeela ca baJuuda mu luzubo amu Moza (Isilayeli mucaalizi) akataa baJuuba bacipona (mucisi ca Israel).
Eelyo bantu bamasi nobaba lunyungu lwa Abrahamu mu Moza kwiinda mukusyoma muli Yahushua

2

Messiah, batalika kuba cibeela ca Isilayeli wa moza. Bantu bamasi basyoma balisangene muli Isilayeli musyaalizi mbuli mbwaakatondezya Paulu mumukonzyanyo wakwe wa musamu wa maolifa.

Kuti busu bwa maila aa micelo mitaanzi kabusetekene, aalo maila woonse alasalala. Anooli muyanda wasalala, nkokuti ayalo mitabi ilasalala. Pele kuti mitabi imwi niyakagonkwa, mpoonya eelyo yebo nooli kasonsela kamusokwe wakasimpwa akati kayo, lino ulikamantane anjiyo akusaninwa antoomwe kucisyiko cini camusamu wa olifa, utalisumpuli atalaa mitabi eeyo. Nolitembaula, uleelede kwiibaluka kuti teensi nduwe oonyampula cisyiko pe, pele cisyiko ncecikunyampula webo. Ulaamba kuti, "tede mitabi yakagonkwa , kutegwa ndikasimpikwe mebo. Mbukubede. Kutasyoma kwayo nkuyakagonkelwa, alimwi webo, kulusyomo lwakwo nkoyimvwi. Nekuba boobo utalisumpuli pe, ulitole ansi buyo. Nkaambo Yahuwah mbwaatakafwida lweengelelo mitabi yini-yini ya cisyiko, takooyookufwida nsoni awebo. Amubone luzyalo lwa Yahuwah alimwi abwalo buyumu bwakwe. Kuli baabo bawide muyumu anukuti kuli nduwe ngu siluzyalo, nkukwaamba kuti kokakatila ku luzyalo Lwakwe, pele watacita oobo, ayebo ulagonkwa. Abalo, kuti batakakatili kukutasyoma kwabo, balasimpulwa. Yahuwah ulakonzya kubweedela kubasimpikila.

Ikuti webo, niwakagonkwa kumusamu uulimenezya wamusokwe akusimpikilwa mumusamu wa maloifa mubotu wakasimpwa buya, saa tiikooyinda eeyi mitabi iini-yini kusimpikilwa mumusamu wayo wini wa ma olifa! .(BaLoma 11:16-24)
Musamu wama Olifa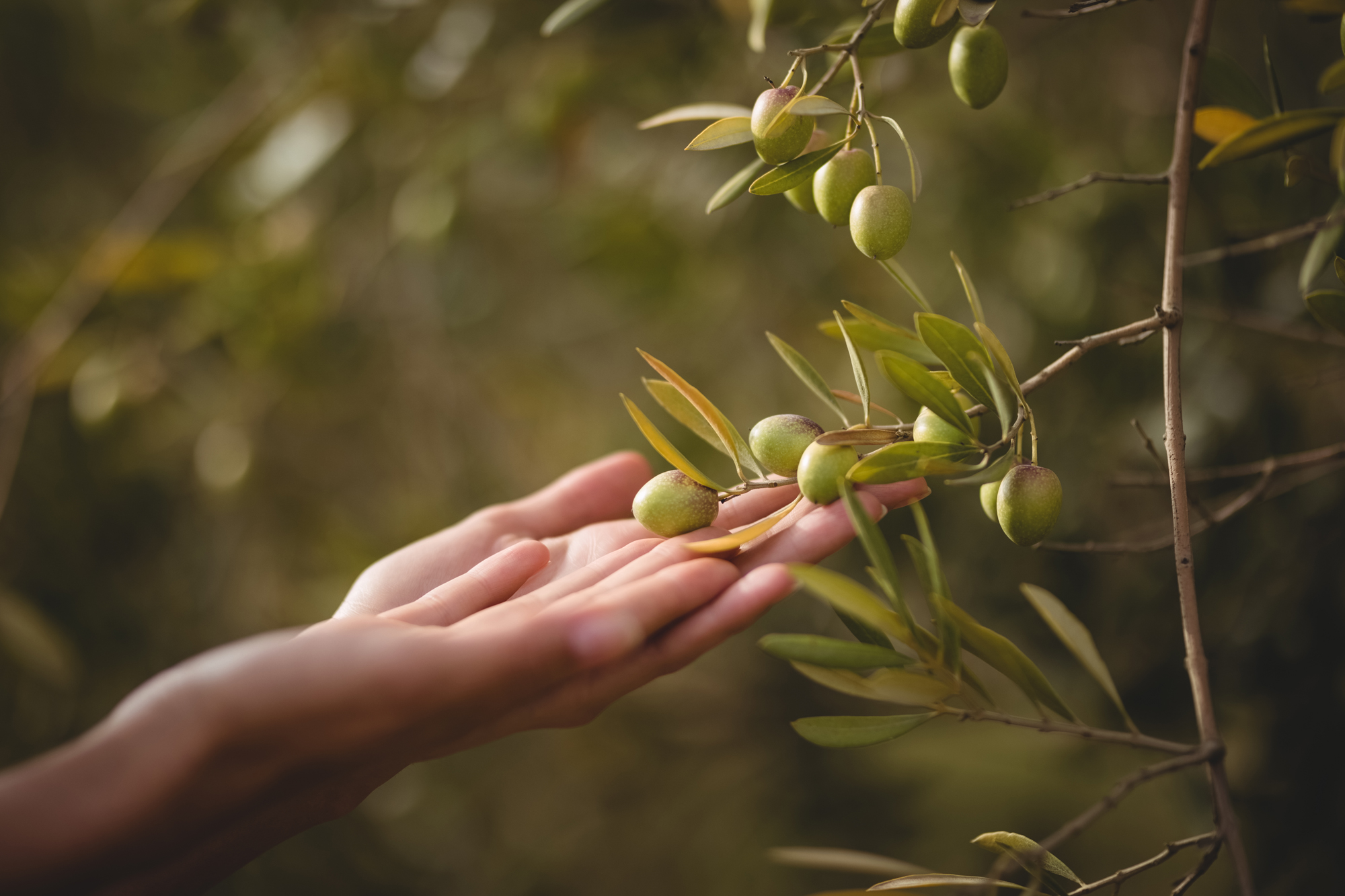 Kumvwisisya kampango aaka, inga cagwasya kuzubulula zyaambwa muli nkako.
(1) Micelo Iisetekene Mitaanzi / Muyanda. Nokuba kuti bantu bamwi balanganya Abrahamu kuti ngo micelo iistekene mitaanzi naa muyanda uusetekanya civwuna amitabi yoonse, pele Yahushua nguuli mubusena oobu. Mulwiiyo lwa Pauline a Mujwi lya Yahuwah lyoonse, Messiah ngo muntu alikke uukonzya kusetekanya bamwi (Izaya 53:2-6; BaLoma 5:18-19, 10:4; 1 Bakolinto 1:30; 2 Bakolinto 5:21; BaEfeso 5:26; Bafilipo 3:9; kapati. BaHebulayo 2:11, 11:39-40).
Abumwi bumboni buyungizya bulajanwa mu BaLoma 9:3-4. "Nkaambo nindakakonzya kukomba kuti nkabe uutakatidwe kuli Messiah nkaambo kabakwesu abasiluzubo bangu banyama yabuntu . Balo mbabantu ba isilayeli, bwana mbubwabo, abwalo bukombi, azyalo zisyomezyo." Paulu ukonzyanyisya kuzandulwa kuzwa kuli Messiah mbuli "kutandwa" kuzwa kuli Nguwe, ooyu mulaka weendelana amukonzyanyo wa musamu wa maolifa kuti Messiah ngo muyanda.
(2) Kasonsa kamutabi wama Olifa Wamusyokwe. Eeci caambilizya muntu wamasi. Kasonsa ka mutabi nkateteete, takaninga sima.
(3) Mutabi Wini-wini. Eeci caambilizya baJuuda basyoma. MuJuuda uusyoma mutabi wamusamu wini, kakuli Muntu wa Masi nkasonsa ka musamu wamusyokwe wama olifa.
(4) Musamu wama Olifa. BaJuuda batasyomi tabali cibeela ca musamu wama olifa. Bakagonkwa. Aboobo cisi ca Isilayeli taceelede akulanganyigwa kuti musamu wama olifa. Pele musamu wama olifa weelede kwiiminina Isilayeli munzila imwi, nkaambo, baJuuda basyoma, ooyo ngo musamu wama olifa wa cisyiko cabo.
Musamu wama olifa wiiminina Isilayeli wamacaalizyo. Ooyu muzeezo ulikwabilidwe kapati mukampango aako. Musyule lyakooku, Paulu wakaambilizya Isilayeli wamasimpe (9:6), basyaalizi ba Isilayeli (9:27, 11:5), basale ba Isilayeli (11:7).
Basyaalizi ba Isilayeli = Cikombelo
Musamu wama olifa ngu Isilayeli musyaalizi, pele hena wiiminina Cikombelo na? Musamu wama olifa nimbungano yaba Juuda abantu bamasi bakasetekana kwiinda muli Messiah. Oobo mbusanduluzi bukkwene bwa Cikombelo (BaEfeso 3:6). Lino antoomwe a mukonzyanyo wa musamu wama olifa, Paulu wakali kulembela Bamasi basyoma (BaRoma 11:13), bakali bacikombelo. Pele, mumukonzyanyo wa musamu wama olifa tiibakali Cikombelo pe. Mu BaLoma, Paulu mwataanguna kubelesya bbala lyakuti ekklesia mucaandaano 16 (vv. 1, 5, 23), oomo moliiminina tubunga twabupaizi, kutali zikombelo zyoonse antoomwe pe. Mukonzyanyo wa musamu wama olifa ngwa Isilayeli uucaalizya (BaLoma 11:5, 7)--"musamu wama olifa wa [bantu baJuuda]" (11:24).
Ikuti Paulu naakagaminina buyo mukonzyanyo ooyu wa musamu wama olifa kwaamba baJuuda balikke buyo, Isilayeli wamacaalizyo niwakaba cintu cimwi caandeene kuzwa kucikombelo, nokuba cintu cimwi cibikkidwe mukati ka Cikombelo. Nkaambo basyomi bamasi bakasimpikilwa ku musamu wama olifa, nokuba boobo, cilisalede kuti Isilayeli wamacaalizyo tali luzubo lwa bama Juuda balikke buyo pe, pele, ujatikizya bantu boonse bakanununwa bali mu Cikombelo.
Mukonzyanyo ookwa Paulu wa musamu wama olifa ulikonzyene a amubili wamuntu (BaLoma 12:4-5; 1 Bakolinto 12:12ff). Nkaambo kakuti ubelesya mikonzyanyo yobile mukaambo komwe (BaLoma 11 a 12) eeco citondezya kuti wakali kwaamba nkamu yabantu yomwe njeenya. Mumukonzyanyo wamubili wamuntu, Messiah ngo mutwe uupa malailile kumubili woonse. Mbweenya buyo, mumukonzyanyo wa musamu wama olifa, cisamu cijana busani ambuto yaco kuzwa kuli Messiah. Mumikonzyanyo yobile eeyi, aabo bajanwa mukati mbaJuuda abantu Bamasi. Kuli bamwi: zibeela zyamubili zya baJuuda abantu Bamasi; akuli bamwi: mitabi ya baJuuda amisonse yabantu Bamasi.
Mukonzyanyo watatu ngwa cikombelo camoza ncaakali kwaamba Paulu a Petulo (BaEfeso 2:19-22; 1 Petulo 2:4-6). Aawa, Messiah ndebbwe lya kuciswi caŋanda aca bantu bakanununwa (baJuuda abantu Bamasi) ngamabwe aapona aazyila kuŋanda ya moza. Yoonse mikonzyanyo yotatwe—musamu wama olifa, mubili wamuntu, acikombelo camoza—zyaamba cintu comwe alimwi nkamu yomwe iibunganyidwe antoomwe ya baJuuda bakanununwa abantu Bamasi bakanununwa. Eeyi nkamu inga yaambwa kuti Ncikombelo, ni Mbungano, ni Mbunga yabupaizi, Mubili wa Messiah, munzi wa Yahuwah—oomo Bamasi mobatacili beenzu (1 Timoteo 3:15; BaEfeso 2:19), nokuba Isilayeli musyaalizi--oomo Bamasi mubakasimpikilwa (BaRoma 11:17).
Cikombelo Cipya a Cakaindi
Cikombelo ncimpya. Mu Mangwalo aa Cizuminano Cipya, cikombelo cakataanguna kwaambwa muli Matewo 16:18, oomo Yahushua mwaakaamba kuti uyaka Cikombelo Cakwe. Aboobo, Cikombelo mulimo mupya, kapati nkaambo kakuti nimbungano yokwa Messiah eeyo njayooyaka mukaambo ka cituuzyo ca lufu akubuka Kwakwe. Mbweenya mbuli Mozesi ooyo wakaleta ekklesia (bana ba Isilayeli) kuzwa mu Egypt, Messiah uyoogwisya ekklesia Wakwe mumoza kuzwa munyika, akubamba mbungano ya moza iisangenwe baJuuda a Bamasi.
Cikombelo cimpya kujatikizya cisyomyo cili mu Cizuminano Cipya ca Moza uukkalilila (Ezekiya 36:24-26; Jelemiya 31:31-33). Maseseke aa Cikombelo kuti aabo batali baJuuda bayootambula cibeela mu Moza akubikkwa mumubili omwe a (baJuuda basyoma) kwiinda mu Moza (Milimo 10:45, 15:8; BaEfeso 2:19-3:6). Aaya maseseke nkaambo Cizuminano Cipya akuboola kwa Muya Uusalala zyakasyomezyegwa buyo balikke aabo baŋanda ya Isilayeli abaŋanda ya Juudah (Jelemiya 31:31), kutali bantu Bamasi. Aboobo, cakali sisidwe mu Cizuminano Cakale, mbuli cizuminano cakapegwa Abrahamu, ooyo lunyungu lwakwe (Messiah) wakali kuyooba cileleko kumasi woonse.
Pele Cikombelo tacili cipya mubwini. Cikombelo tacili cipya nkaambo calo masyaalizyo buyo aa Isilayeli. Bamwi bantu bataminina kuti mukonzyanyo wa Paulu wa musamu wama olifa nce Cikombelo, kakuli bamwi batamauka kuti ngu Isilayeli. Kulanganya cikombelo kuti ngu Isilayeli wamacaalizyo ncintu cilulamika penzi eeli. Musamu wama olifa ngu Isilayeli musyaalizi alimwi nce Cikombelo, nkaambo Cikombelo ngu Isilayeli musyaalizi. Bugwasyilizi buyungizya bulajanwa mu mulumbe wa Petulo mu Milimo 3. Eelyo naakali kubandikila baJuuda batasyomi, walo wakati Yahushua wakazuzika cishinshimi cokwa Mozesi:
Nkaambo Mozesi wakati, "Yahuwah Leza wenu uyoomujaninna mushinshimi mbuli ndime kuzwa akati kabantu bokwenu; inywe mweelede kumuteelelela ncayoomwaambila walo. Kufumbwa uutamuteeleli uyoozandwidwa limwi kuzwa akataa bantu bokwabo." (Milimo 3:22-23)
Eelyo muntu muJuuda naakasyoma muli Yahushua akuzyalululwa mu Moza, wakali kuba umwi uuzulilwa mu Cikombelo, mu Mubili wa Messiah. Nokuba boobo, ikuti muJuuda taakasyoma muli Yahushua, ooyo wakali " kuyoozandwidwa limwi" (ngweenya mulaka ngwabelesya Paulu mumukonzyanyo wa musamu wama olifa) kuzwa akataa mukowa wa baJuuda. Eeci citondezya kuti kutali buyo Paulu, pele awalo Petulo, wakabona Cikombelo kuti cakeelene aa Isilayeli wamacaalizyo.
Cikombelo ngu Isilayeli wamacaalizyo, nkaambo eeco cilitondezyedwe muzina lya munzi uutamani wabasyomi (Jerusalema Mupya), cililembedwe mumbalaa milyango yamunzi ooyo (mazina aamikowa iili kkumi ayibili yabana ba Isilayeli), kulilembedwe mumisemo ya munzi ooyo (mazina aabaapositolo bali kkumi bokwa Yahushua), a Muntu uukkede acuuno cabuleli ca munzi ooyo (Yahushua, Mwami wa Isilayeli, awalo Lwakwe kali muna Isilayeli).
Nkaambo kakuti Cikombelo ngu Isilayeli wamacaalizyo, Paulu—umwi uuzulilwa mu Cikombelo eeco—wakali kukonzya kwaamba kuti nkaambo wakali kusyoma muli Yahushua, aboobo awalo wakali muntu uuzulilwa mu Isilayeli wamacaalizyo (BaLoma 11:1-5). Nkaambo kakuti Cikombelo ngu Isilayeli wamacaalizyo, Paulu wakali kukonzya kwaamba kuti bantu Bamasi basyoma muli Yahushua bakasimpikilwa muli Isilayeli wamacaalizyo (BaLoma 11:17). Nkaambo kakuti Cikombelo ngu Isilayeli wamacaalizyo, boonse bobile Paulu a Petulo bakali kukonzya kwaamba kuti baJuuda aabo batakatambula Yahushua bakali kuyoozandulwa kuzwa kuli Isilayeli (BaRoma 11:17; Milimo 3:23). Nkaambo kakuti Cikombelo ngu Isilayeli wamacaalizyo, Paulu wakali kukonzya kwaamba kuti aabo bantu Bamasi basyoma "tabacizandwidwe kuba bantu bacisi mu Isilayeli" alimwi tiibakacili "bamuzwa kule mu zizuminano zya cisyomyo" (BaEfeso 2:12). Nkaambo kakuti Cikombelo ngu Isilayeli wamacaalizyo, Paulu wakakonzya kwaamba kuti aabo bantu Bamasi bakali kusyoma "tiibakacili beenzu abamuzwakule, pele bakali beeninyina a bantu bokwa Yahuwah aabo bazulilwa mumunzi ookwa Yahuwah" (BaEfeso 2:19).
Ootu tusimpe tatukonzyi kumvwika kubaa maanu kuti Cikombelo nicali cipya cakumaninina kacimaninide kuzandulwa kuzwa ku Isilayeli wamacaalizyo.
Kukosozya makani
Kwaciindi cilamfu loko kwakali kwaandaanya kutaluleme akataa Isilayeli a Cikombelo. Ooku kulubizya kwakacitika mutwaambo tobile: (1)Bantu bakalomya kumvwisya Bbaibbele mbolyaandaanya mu Juuda amuntu Wamasi, pele bakalubizya mukuyeeyela kuti Isilayeli wiiminina mu Juuda, alimwi akuti Cikombelo ciiminina muntu Wamasi. Zyoonse zyobile Isilayeli a Cikombelo zijisi baJuuda abantu Bamasi antoomwe, alimwi kwaandaana akataa mu Juuda amuntu Wamasi tacili cintu ceelene mbuli kwiimpana akataa Isilayeli a Cikombelo.
(2) Nobaamba bwaandeene Cikombelo a Isilayeli, bantu balaalilwa kutondezya zintu zyaandaanya cisi ca Israel a Isilayeli wamacaalizyo. Isilayeli musyaalizi nimbungano ya Moza, pele cisi ca Israel tacili cisi mu Moza pe.
Basyomi Bamasi bakasimpikwa muli Isilayeli musyaalizi, ooyo uulaa miyanda iistekene muli Messiah. Basyomi Bamasi bakabweza busena bwa baJuuda aabo batakasyoma, pele bantu Bamasi antoomwe tiibakatola busena bwa baJuuda boonse pe. Pele cilikke cibeela ca Isilayeli cakayumya nsingo (BaLoma 11:25). Mpoonya Yahuwah ulakonzya kusimpulula baJuuda alimwi muli Isilayeli musyaalizi /mu Cikombelo eelyo nobasyoma (BaLoma 11:23).
Kumvwisisya kabotu ciiminina Isilayeli a Cikombelo teesyi lwiiyo lwa kucincanya nokuba kwaandaanya. Cikombelo tiicakaatula cisi ca Israel. Cisi ca Israel kunyina pe nicakali mbungano ya yabantu balaa Moza, pele cakali cisi buyo cabantu bakavwunwa abaabo batana futulwa, mbweenya mbuli zisi zyabantu zimwi. Alimwi Yahuwah ucilaa mulimo wacishinshimi kumbelaa mazuba kuti akawuzuzike mucisi eeco. Cikombelo tiicakaatula Isilayeli musyaalizi pe. Paulu wakali kuti walo lwakwe wakali cibeela ca Isilayeli musyaalizi (BaLoma 11:1-5), cibeela ca Messiah (BaLoma 9:3), alimwi acibeela ca Cikombelo (BaEfeso 5:29-30). Eeci citondezya kuti Cikombelo, amubili wa Messiah a Isilayeli musyaalizi, ncintu comwe.
Aboobo, Cikombelo tacaandeene kuzwa ku Isilayeli musyaalizi. Icikombelo ngo Isilayeli musyaalizi. Kwiinda mukusyoma muli Messiah, bantu Bamasi basyoma tabacizandudwe kuba bantu ba Isilayeli, nokuba ku cisyomyo (BaEfeso 2:12). Bakasimpikwa mu Cikombelo, mumusamu wama olifa, cisyiko ca baJuuda pele kutali cisyiko ca bantu Bamasi. Nkaambo kaako Paulu ukulwaizya bantu Bamasi kuti batanoolisumpuli nkaambo kakuzulilwa mu Cikombelo (BaLoma 11:20).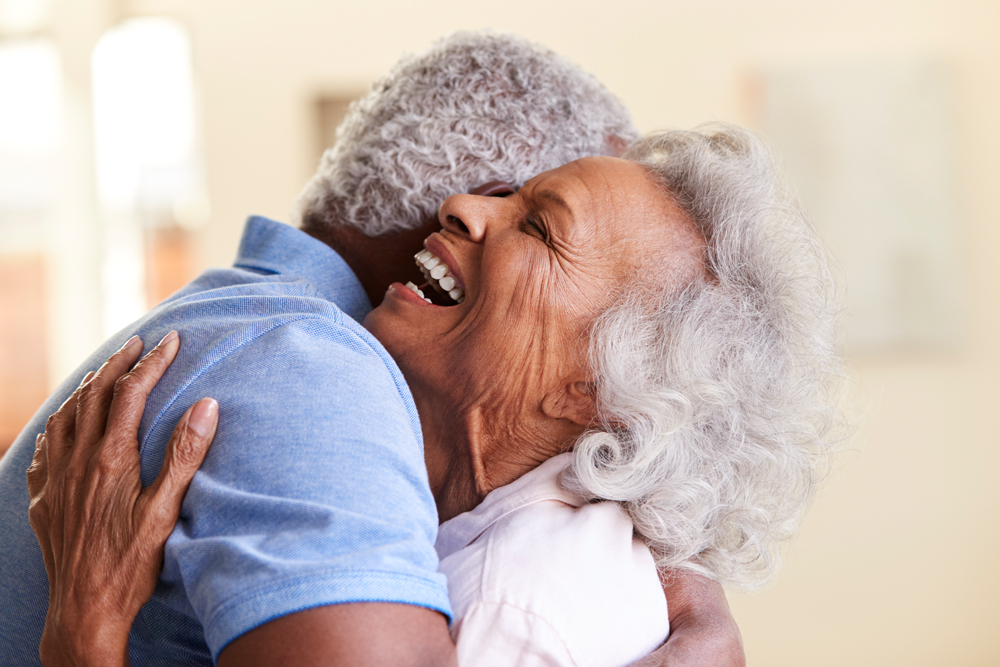 ---
"Remnant Theology | A different Perspective on the Church and Israel"
by John Gay. http://www.leaderu.com/theology/remnanttheo.html

1 Mucibaka ca bbala lyakuti "Leza" twabikka zina Lyakwe lini lya Yahuwah.
2 Mucibaka cabbala lya "Jesus" twabikka zina Lyakwe lini lya Yahushua.