Domácí církev může být zastrašující, pokud jsi zvyklý chodit do církve každý víkend. Ať už jsi zvyklý mít bohoslužby v malé skupině, s tvou bezprostřední rodinou nebo jen sám, je možné získat požehnání sabatního dne i při domácí bohoslužbě.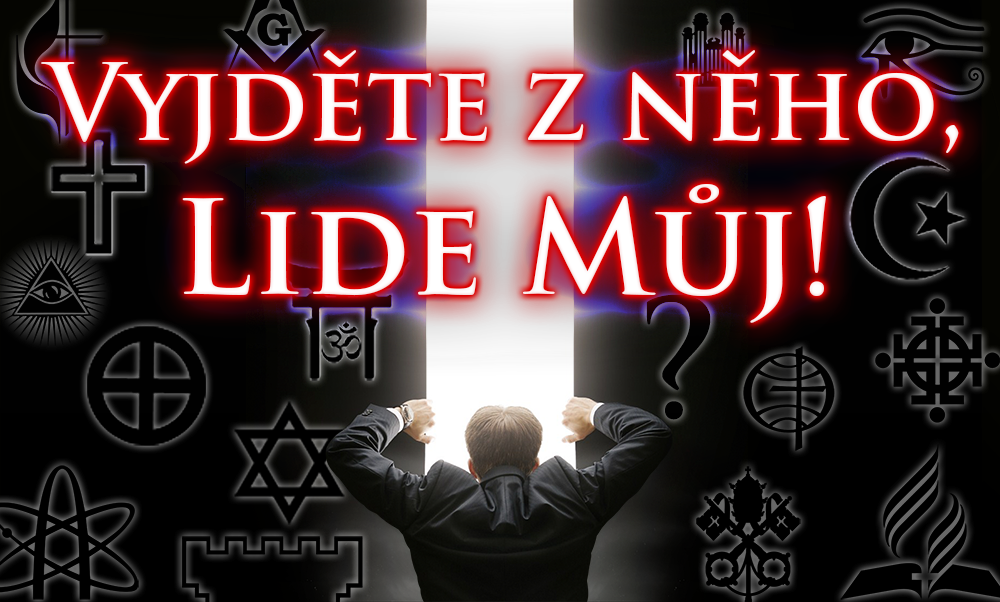 Zjevení 18 obsahuje jasný příkaz opustit Babylon: "Vyjděte z něho, lide můj, abyste se nepřiúčastňovali hříchům jeho a abyste nepřijali z jeho ran." (Zjevení 18,4) Žádná denominace není vyňata. Všechna náboženství a denominace jsou zamořené bludy.
To však představuje problém. Návštěvnost církve se stala synonymem pro bohoslužbu. Kde tedy (a jak) mají věřící světit?
Bohoslužba je akční slovo. Je definováno jako: "uctívat, vzdát Bohu čest, uctívat s nejvyšším respektem a úctou."1 Toto slovo pochází z hebrejského slova shâchâh, což znamená sklonit se k uctívání. "Je to běžný výraz pro přicházení před [Yahuwaha] v úctě."2 To je něco, co může kdokoliv dělat doma se svou rodinou nebo dokonce o samotě. Ve skutečnosti je zde biblická priorita zůstat v den Sabatu doma!
V Exodus 16, před vydáním zákona na Sinaji, řekl Yahuwah Mojžíši: "Viztež, žeť Yahuwah vám dal Sabat, a proto on vám dává v den šestý chleba na dva dni. Zůstaňte každý v svém, aniž kdo vycházej z místa svého v den sedmý. I odpočinul lid v den sedmý." (viz Exodus 16,29-30) Lid Izraele nevycházel, aby se shromaždoval okolo svatostánku nebo u dřívějšího stanu setkávání každý Sabat, aby naslouchal Mojžíšovo kázání. Naopak, každá rodina zůstávala ve svém domově a uctívala Yahuwaha doma.
I ty tak můžeš konat.
Domácí bohoslužba
Spasení bylo vždy individuální věcí, ne skupinovou aktivitou. Domácí bohoslužba je naprosto přijatelná u Yahuwaha a znamená skutečně více světit v duchu a pravé bohoslužbě. Následně je několik nápadů, jak se domácí bohoslužba může stát duchovně bohatou zkušeností.
Bohoslužba o samotě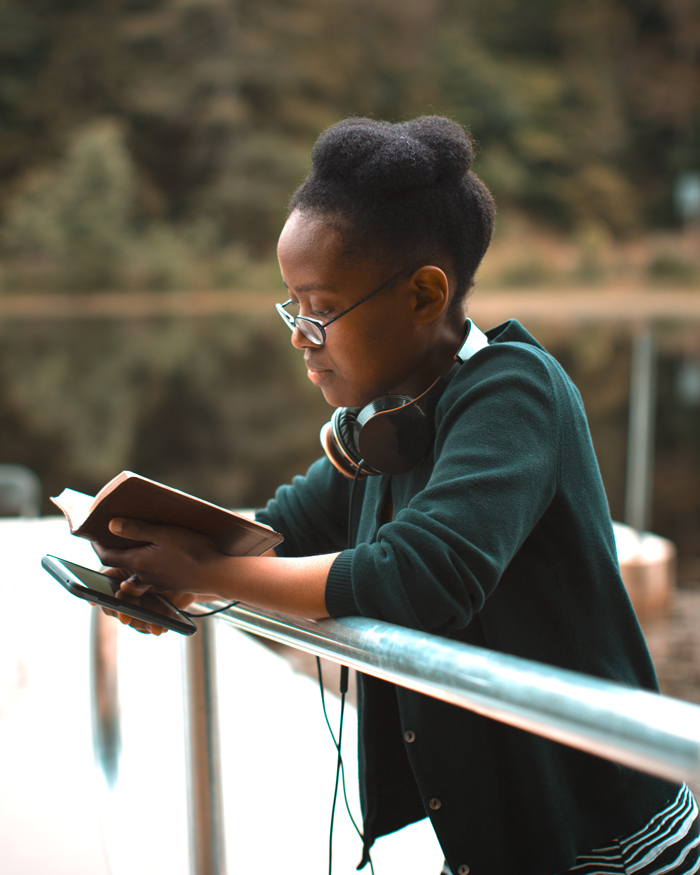 Mnoho věřících, kteří utíkají z Babylonu, jsou nuceni světit o samotě. Následovat Beránka, kamkoliv jde, může být velmi osamocené putování. Buď si však vědom, že pokud se nacházíš v této kategorii, tvé chvály a uctívání má Yahuwah v oblibě, jako by nebylo na tomto světě žádného jiného člověka, pro kterého dal Svého syna.
Pro smysluplný čas strávený s tvým Stvořitelem zvažuj následující možnosti:
Začni s deníkem modliteb. Udělej si seznam lidí nebo situací, pro které se modlíš. Buď velmi konkrétní u svých proseb a modli se podle tvého modlitebního seznamu během tohoto týdne. O Sabatu si prohlédni svůj seznam a sepiš si odpovědi na modlitby, které jsi přijal. To posílí tvou víru v to, že tvé modlitby budou zodpovězeny.
Bohoslužba o samotě znamená, že nejsi svázán jinými zájmy nebo omezením. Můžeš do hloubky zkoumat Yahovo slovo. Studuj část Písma. Ptej se sám sebe: 1) Co to zjevuje o Yahuwahovi? 2) Co to zjevuje o mně? 3) Co to zjevuje o Yahuwahově vůli pro můj život? Sabat je čas pro úzké společenství s naším Stvořitelem. Čas věnovaný na Jeho Slovo skrze recitaci, čtení, prohlášení, memorování a opakování si Yahova Slova přitáhne srdce blíže k Němu, než cokoliv jiného. Takovéto úplné ponoření se do Písma je dokonce více možné při bohoslužbě doma než při tradičních bohoslužbách v církevních budovách.
Trávení času v přírodě je mocným prostředkem, jak vnímat Stvořitelovu blízkost a moc. I když se jedná jen o tichý koutek městského parku, příroda přitahuje srdce k našemu Stvořiteli.
Bohoslužba s rodinou
Pokud máš rodinu, která opustila Babylon s tebou, jsi vskutku požehnán. Nenechej se zmalomyslnit myšlenkou, že musíš vytvořit kdovíjaký zážitek bohoslužby pro tvou rodinu. Domácí bohoslužba může být prostá nebo komplexní, tak jak ji budeš chtít mít, ale bohaté požehnání očekává všechny, kdo stráví čas s Yahuwahem.
Nemusíte mít doprovod varhan, abyste byli požehnáni ze zpěvu chvál Yahovi. Čas strávený aktivní chválou Otce obrací srdce vzhůru. Můžete si vytvořit své vlastní zpěvníky nebo si pouštět nahrané písničky a zpívat s nimi. Cokoliv však budete dělat, zpěv má stejně velký vliv na duši jako modlitba.
Prezentuj krásy spasení způsobem, který je tak prostý a pochopitelný i pro ty nejmenší děti. Ty pokládáš základ, který je bude doprovázet po celé jejich životy. Čti biblický příběh a pak ho předávej svými vlastními slovy, jak zjevuje Boží lásku a starostlivost.
Biblické kvízy jsou zábavnou formou, jak vyučovat děti Písmu. Je je možné najít v knihách nebo online.
Můžeš požádat každého člena rodiny, pokud je to možné, aby se nějak podílel na bohoslužbě. To bude velkým požehnáním pro všechny.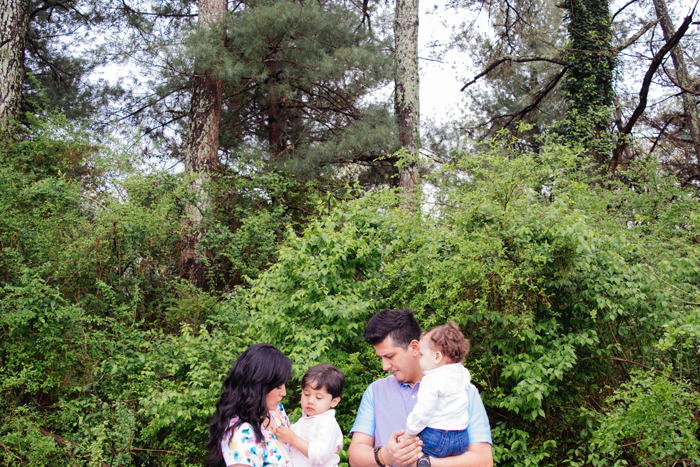 Bohoslužba s přáteli
Konat bohoslužbu ve skupině podobně smýšlejících věřících má své kouzlo. Je však nutné dbát na to, aby se z tohoto zážitku bohoslužby nestalo nějaké stylizované formální uctívání, které jen napodobuje to, co bylo zanecháno v Babylonu.
"Jednomyslná modlitba" může být nezměrně mocným prostředkem, jak se přiblížit k Yahovi a ke spoluvěřícím ve skupince. Namísto toho, aby se modlil jen jeden člověk, nebo aby probíhala modlitba v kruhu, může jeden začít tím, co má na srdci, a další se mohou pak připojit podle toho, jak jsou ovlivněni Yahovým duchem. Nikdo nepotřebuje přerušovat takovou modlitbu slovem "Ámen", protože to je skutečně jedna společná modlitba. Modlitby vyslovené "jednomyslně", kde každý má svobodu promluvit a přidat myšlenky, jak je pohnut duchem, byly po věky konverzací mezi Yahuwahem a těmi, kteří Ho uctívají. Takový intimní, interaktivní modlitební čas se může stát vrcholem jakékoli bohoslužby. Čtyřicet pět minut až hodina může rychle uplynout, když se věřící modlí s jednou myslí, takže pokud je pro někoho pohodlnější sedět, mělo by to být dovoleno.
Čas sdílet osobní svědectví o Yahuwahových požehnáních je obdivuhodný způsob, jak uctívat Yaha a inspirovat víru ve všech přítomných. Právě Malachiáš 3 uvádí:
Tehdy ti, kteří se bojí Yahuwaha, tito mluvili jeden k druhému.
I pozoroval Yahuwah a slyšel,
a psána jest kniha pamětná před ním pro ty,
kteříž se bojí Yahuwaha,
a myslí na jméno jeho.
Tiť budou, praví Yahuwah zástupů,
v den, kterýž já učiním, mým klenotem,
a slituji se nad nimi,
jako se slitovává otec nad synem svým, kterýž mu slouží. (viz Malachiáš 3,16-17)
Dokonce i nejmladší děti se mohou zapojit a podělit se o zážitky s Yahuwahovým požehnáním během týdne.
Neboj se být kreativním, když se jedná o domácí bohoslužbu. Není nutné, aby si jeden člověk připravil kázání a kázal ke všem ostatním. Skupinové biblické studium, povzbuzující videa, nebo i rádiové programy od WLC mohou být způsobem, jak uctívat Yahuwaha ve skupině lidí různého věku.
Pravá bohoslužba je (nebo by měla být) daleko více než jen sedět v řadách a naslouchat jednomu člověku, jak káže. Interaktivní bohoslužba s modlitbou, zpěvem a svědectvím uctívá Yahuwaha a přitahuje srdce k Němu.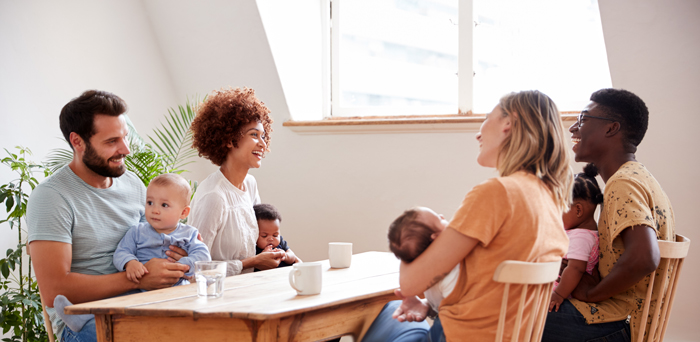 Bohatá požehnání očekávají všechny ty, kdo uposlechnou příkaz opustit Babylon, i když musejí kráčet sami.
"Nebo povede tě Yahuwah ustavičně a nasytí i v náramné sucho duši tvou, a kosti tvé tukem naplní. I budeš jako zahrada svlažená, a jako pramen vod, jehož vody nevysychají.

Jestliže odvrátíš od Sabatu nohu svou, abys nevykonával líbosti své v den svatý můj, anobrž nazůveš-li Sabat rozkoší, a svatý Yahuwahův slavný, a budeš-li jej slaviti tak, abys nečinil cest svých, ani vykonával, co by se líbilo, ani nemluvil slova:

Tehdy rozkoš míti budeš v Yahuwahovi, a uvedu tě na vysoká místa země, a způsobím to, abys užíval dědictví Jákoba otce svého; neboť ústa Yahuwahova mluvila." (viz Izaiáš 58,11, 13-14)
---
Pro více nápadů, jak bys mohl konat domácí bohoslužbu, poslechni si na WLC rádiu vysílání "Worshipping in spirit and in truth".
---
1 Noah Webster, American Dictionary of the English Language, 1828.
2 #7812, The New Strong's Expanded Dictionary of Bible Words, 2001 ed.